→ Click Here to Go to Nippon Page !!
Meeting After 3 Years
June 2023
The Nikon Kenkyukai meeting ended in January 2020 and has been on hiatus for three years. But finally, in May 2023, restrictions were eased, and the Tokyo Meeting resumed.
NEW! May 2023 Nikon Kenkyukai Tokyo Meeting
Although they are 2009 old articles, they have been completely revised for the first time in 14 years. Some new images have been added as a memory of the era.
Sep. 2009 Komaba Museum
Oct. 2009 Zyun Koana Collection
Nov. 2009 105mm Collection
Dec. 2009 GOTO Laboratory
Jan. 2010 Sho Sakurai and Nikon
| | |
| --- | --- |
| Dec. 2018 | Nikon Kenkyukait The Tokyo Grand Meeting |
| July 2017 | The Monster Nikkor Lenses and Big Binoculars Show |
| Dec. 2013 | Nikon Df and 58mm F1.4 Grand Celebration Special |
| Oct. 2011 | Meets the National Astronomical Observatory of Japan |
| Aug. 2011 | The Nikon Kenkyukai 30th Anniversary Meeting in Nikon |
| Dec. 2010 | A Super Tokyo Session 2010 with Nikon Goto Laboratory |
| Dec. 2009 | A Super Tokyo Session with Nikon Goto Laboratory |
| Sep. 2008 | Photokina 2008 Cool Report from Germany |
| July 2008 | Shoichiro Yoshida and Hiroki Kosai Great Meeting |
| Sep. 2007 | Nikon Digital Live 2007, Tokyo Show |
| July 2007 | The 7th Ginza Classic and Used Camera Fair 2007 |
| | |
| --- | --- |
| Feb. 2007 | Meets the president of Sendai Nikon |
| Feb. 2007 | Matsuya Rooftop Session |
| Feb. 2006 | Super Saturday MATSUYA SHOW |
| Dec. 2005 | Kenji Toyoda's Super Live, JCII Camera Museum |
| Feb. 2005 | Bill Kraus Occupied Nikon Oi, Tokyo Meeting |
| Feb. 2005 | NHS Members Attacked Matsuya Show |
| Feb. 2005 | A memorial service for Takateru Koakimoto |
| Jan. 2005 | Nikon SP LIMITED EDITION |
| Oct. 2004 | A memorial service for Shigetada Fukuoka |
| Sep. 2004 | Nikon Digital Archives Super Collaboration |
2012 to 2023 Meeting
| | |
| --- | --- |
| Jan. 2023 | Tetsuro Goto and Ryu Koakimoto |
| May 2023 | Nikon Kenkyukai Tokyo Meeting |
| Dec. 2019 | The Tokyo Meeting Year End Special |
| Dec. 2018 | Nikon Kenkyukait The Tokyo Grand Meeting |
| July 2017 | The Monster Nikkor Lenses and Big Binoculars Show |
| Mar. 2014 | Five Freshmen Join the Nikon Kenkyukai, Nikon F to F3 |
| Apr. 2014 | Open Forum Ginza Meeting, Syu Akayama Talk Show |
| May 2014 | Show and Tell, Triplet Lens and High Speed Lens |
| Dec. 2013 | Nikon Df and 58mm F1.4 Grand Celebration |
| Jun. 2012 | Super Vintage NIKKO Grand Big Binoculars Show |
2011 Meeting
| | |
| --- | --- |
| Jan. 2011 | Phantom Kasyapa, F6400 Vintage Nikon F |
| Feb. 2011 | F Cloth Shutter, Nikon Motor Show, ASAHICAMERA |
| Mar. 2011 | Meeting canceled due to the 3.11 Big Earthquake in Japan |
| Apr. 2011 | Liaison Meeting, Ganbaro Japan! |
| May 2011 | Ge Nikkor and Vintage NIKKO Super Deep Saturday |
| Jun. 2011 | Electric power saving in Tokyo summer |
| Aug. 2011 | The Nikon Kenkyukai 30th Anniversary Meeting in Nikon |
| Oct. 2011 | Meets the National Astronomical Observatory of Japan |
2010 Meeting
| | |
| --- | --- |
| Jan. 2010 | Sho Sakurai and his Nikon F4, 28 Special, Seiki Kogaku |
| Feb. 2010 | NHS and Kenkyukai's Tokyo Meeting, Motor Drive Cameras |
| Mar. 2010 | Very Swell and Super Great Nikkorex F Story, 85 Special |
| Apr. 2010 | Nikkorek 2rd, Saburo Sakai and Rei-Sen (Mitsubishi Zero) |
| May 2010 | Nikon F2, 35 Special, Robert Capa and Larry Burrows |
| Jun. 2010 | Nikon Sales Manuals Special, Zoom Nikkor 43-86 |
| July 2010 | Summer is NIKONOS and Nikomat, Alfred Eisenstaedt |
| Aug. 2010 | Summer Place Takashimaya Show, Very Vintage Cameras |
| Sep. 2010 | Historical Nikon Users, Marilyn Monroe in Japan |
| Oct. 2010 | Historical Study of Big Binocular Telescope in the Showa Era |
| Nov. 2010 | Field Workshop, Special Exhibition "Itabashi and Optics" |
| Dec. 2010 | A Super Tokyo Session 2010 with Nikon Goto Laboratory |
2009 Meeting
| | |
| --- | --- |
| Mar. 2009 | Regno Nikkor 10cm F1.5 and Roentgen Lens |
| Apr. 2009 | Old but Great C-Mount Cine Nikkor Special |
| May 2009 | Encyclopaedia of Micro Nikkor Lenses |
| Jun. 2009 | The 50th Anniversary of Nikon F System |
| July 2009 | Apollo 11 40th Anniversary and Olympus E-P1 with Nikkor |
| Aug. 2009 | Shinjuku Takashimaya Camera Show Field Workshop |
| Sep. 2009 | Dr. Zyun Koana's Special Exhibition and Luncheon Party |
| Oct. 2009 | Dr. Zyun Koana's Supprise Collection |
| Nov. 2009 | Mountain Nikkor and 105 Collection |
| Dec. 2009 | A Super Tokyo Session with Nikon Goto Laboratory |
2008 Meeting
| | |
| --- | --- |
| Jan. 2008 | David Douglas Duncan and His Great Work |
| Feb. 2008 | NHS and Nikon Kenkyukai TOKYO MEETING in Ginza |
| Jun. 2008 | Very Whopping Zoom-Nikkor ED 1200-1700mm Special |
| July 2008 | Nikon F diopter & focusing screen tester, Talk about Nikon |
| Aug. 2008 | Macro Nikkor 19mm F2.8 Lens, Nikon F2 Early Model |
| Sep. 2008 | Hermes 5.5cm F3.5 and EL Nikkor, Nikon F2 Titan |
| Dec. 2008 | Meets Tetsuro Goto, Operating Officer of Nikon |
2007 Meeting
| | |
| --- | --- |
| Feb. 2007 | The Kenkyukai Meeting with NHS Members |
| Jun. 2007 | A History of Japanese Camera Technology |
| Aug. 2007 | 708 Nikkor 5cm F2 and 707 EL Nikkor 5cm F3.5 |
| Sep. 2007 | Profile Projector Lenses, Mikami Speed Magny |
| Oct. 2007 | Nikon 91cm Astronomical Photographic Reflector |
| Nov. 2007 | KWANON Kashapa, How tou use the Ultra Micro Nikkor |
| Dec. 2007 | Best Buy 2007 & Bonenkai Party at Ginza |
2006 Meeting
| | |
| --- | --- |
| Jan. 2006 | Hans Braakhuis's special lecture, Nikon S3 and S3M |
| Feb. 2006 | Matsuya meeting, Zeiss Ikon and Zeiss Nikon |
| Mar. 2006 | 3 inch telescope, Hoei Nojiri and Yoshi Nagai |
| Apr. 2006 | Fuchu meeting, Beer Brewery tour |
| May 2006 | Hansa Canon and old Nikkor, Nikon I Leather Case |
| Jun. 2006 | Nikkor ED 1200mm, Fujii Brothers's Vintage Binoculars |
| July 2006 | TOCHIGI UV 105mm and UV Nikkor, Vintage Mikron |
| Aug. 2006 | Fisheye Nikkor and ORION and ED Nikkor F2 PRESS |
| Sep. 2006 | Nikkor-S 5cm F2, EL Nikkor and Small Binoculars |
| Nov. 2006 | Dr. Manabu Nakai Special Study Nikon I Deep Reserch |
2005 Meeting
| | |
| --- | --- |
| Jan. 2005 | Reflex 1000mm F6.3, S 2.8Cm F3.5, Nikon F Reserch |
| Feb. 2005 | Field Workshop in Kamakura |
| Mar. 2005 | S Nikkor 8.5cm F1.5 Special, Nikon S Motor Show |
| Apr. 2005 | Field Workshop at Edo-Tokyo Open Air Architectural Museum |
| May 2005 | Ultra Micro Nikkor, Nikon F High Speed Motor Drive Camera |
| Jun. 2005 | 5cm F1.5, SAPPORO 300mm F5.6, DODAIRA Nikon 91cm |
| July 2005 | Nippon Kogaku Memorial Items, Nikon 35mm Film Transmitter |
| Aug. 2005 | Optical Weapons, Nikon Digital Classic, Kogaku Seiki Nippon |
| Sep. 2005 | Nikon M, MS, S and NKK Transit Theodolite collection |
| Oct. 2005 | Field Workshop in Yokosuka |
| Nov. 2005 | Nikon S2 and Fujii's Binoculars |
| Dec. 2005 | Kenji Toyoda's Super Live, Nikkor-WHITE 35mm F3.5 |
2004 Meeting
| | |
| --- | --- |
| Jun. 2004 | S Nikkor 3.5cm F3.5 Special |
| July 2004 | S Nikkor 13.5cm F4 & F3.5 Special |
| Aug. 2004 | S Nikkor 8.5cm F2 Special |
| Sep. 2004 | S Nikkor 5cm F1.1 Special |
| Oct. 2004 | Taishakuten, Shibamata, Field Workshop |
| Nov. 2004 | S 5cm F2 Collapsible, Medical Nikkor, Tochigi 300mm |
| Dec. 2004 | Nikon F Reserch, S 2.5cm F4, Nikon I Special Show |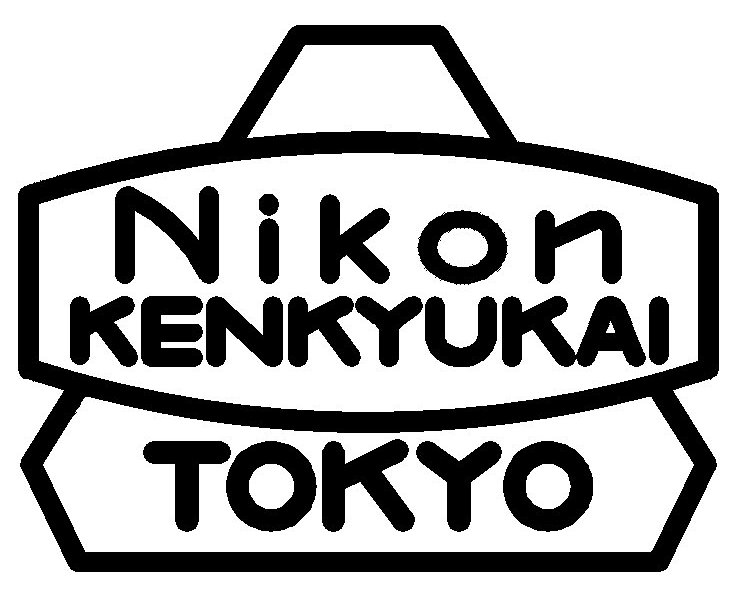 Back to RED BOOK NIKKOR
---
Copyright (c) 2004-2023, Michio Akiyama, Tokyo Japan, All Rights Reserved.

Since 23/10/2004