February 2007, Nikon Kenkyukai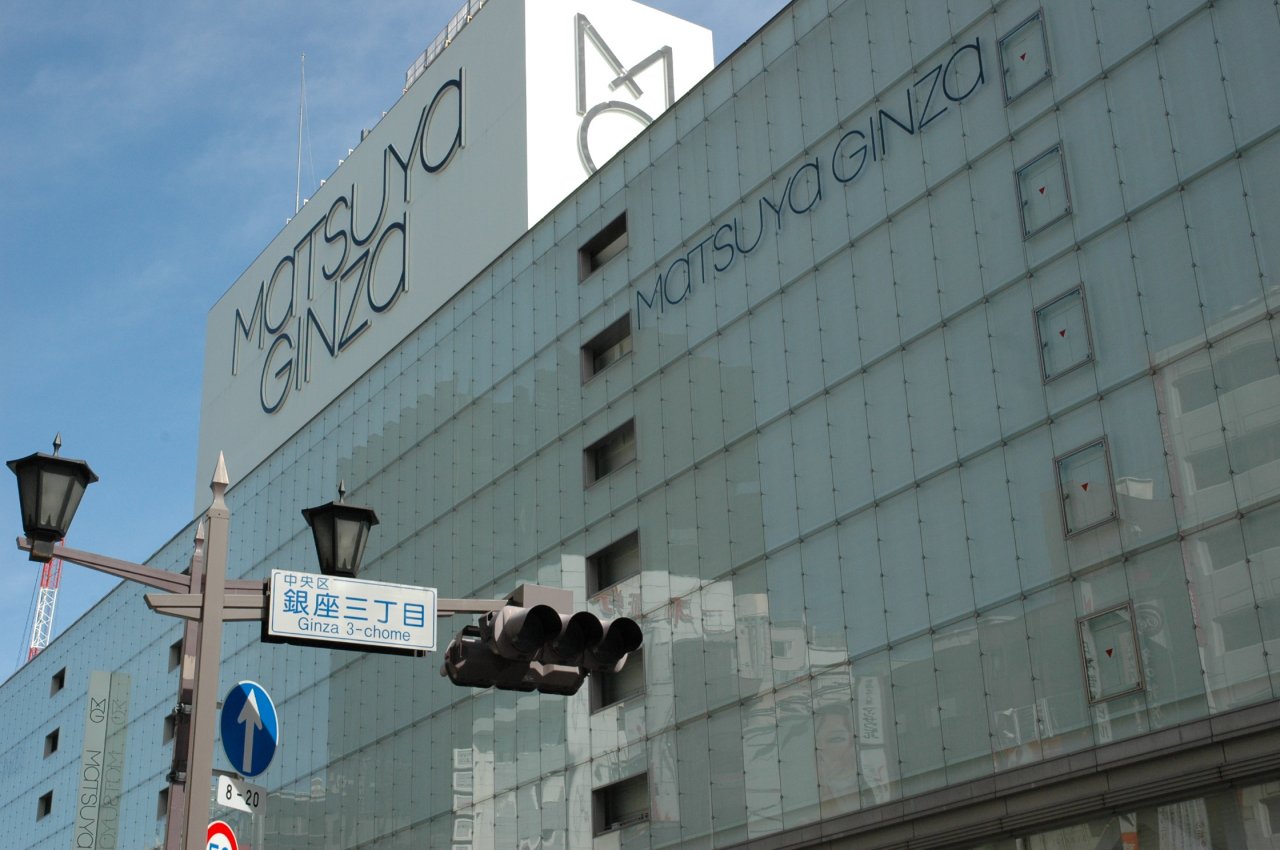 Tokyo Ginza 2007
February 24, 2007
Nikon Kenkyukai Tokyo Meeting
Ginza joint meeting
with
Nikon Historical Society

Tokyo Ginza Meeting
The member of Nikon Historical Society and Nikon Kenkyukai Tokyo enjoyed a special meeting near Ginza Tokyo.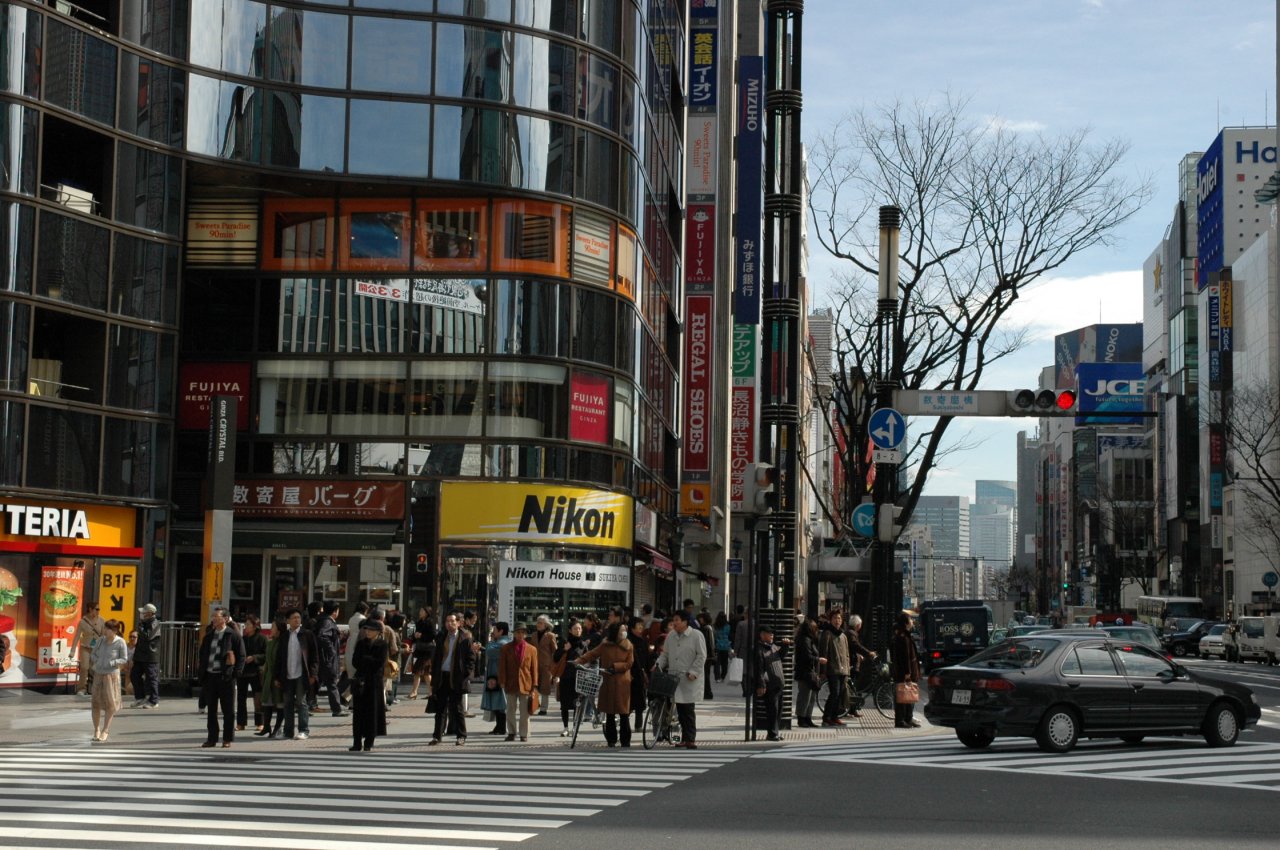 Ginza Nikon House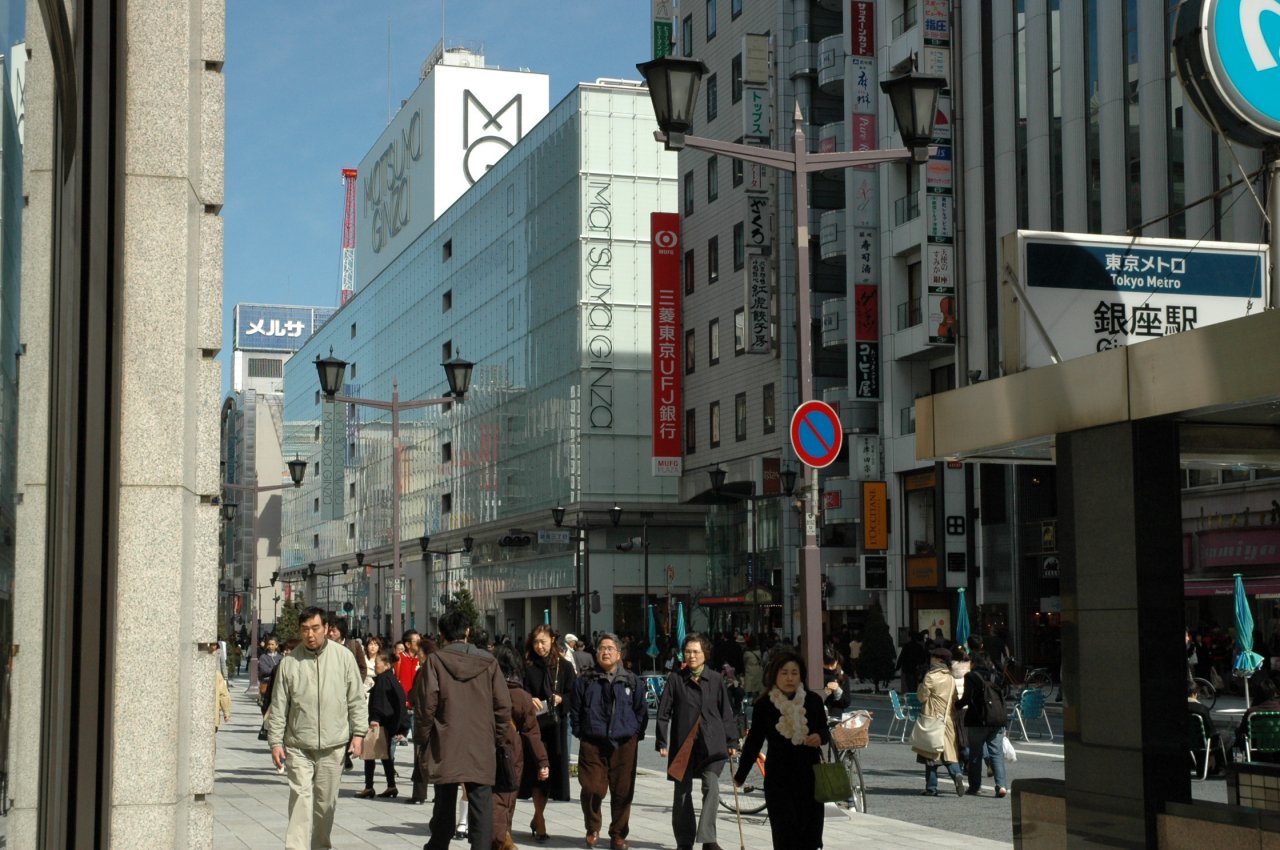 Matsuya Department Store Ginza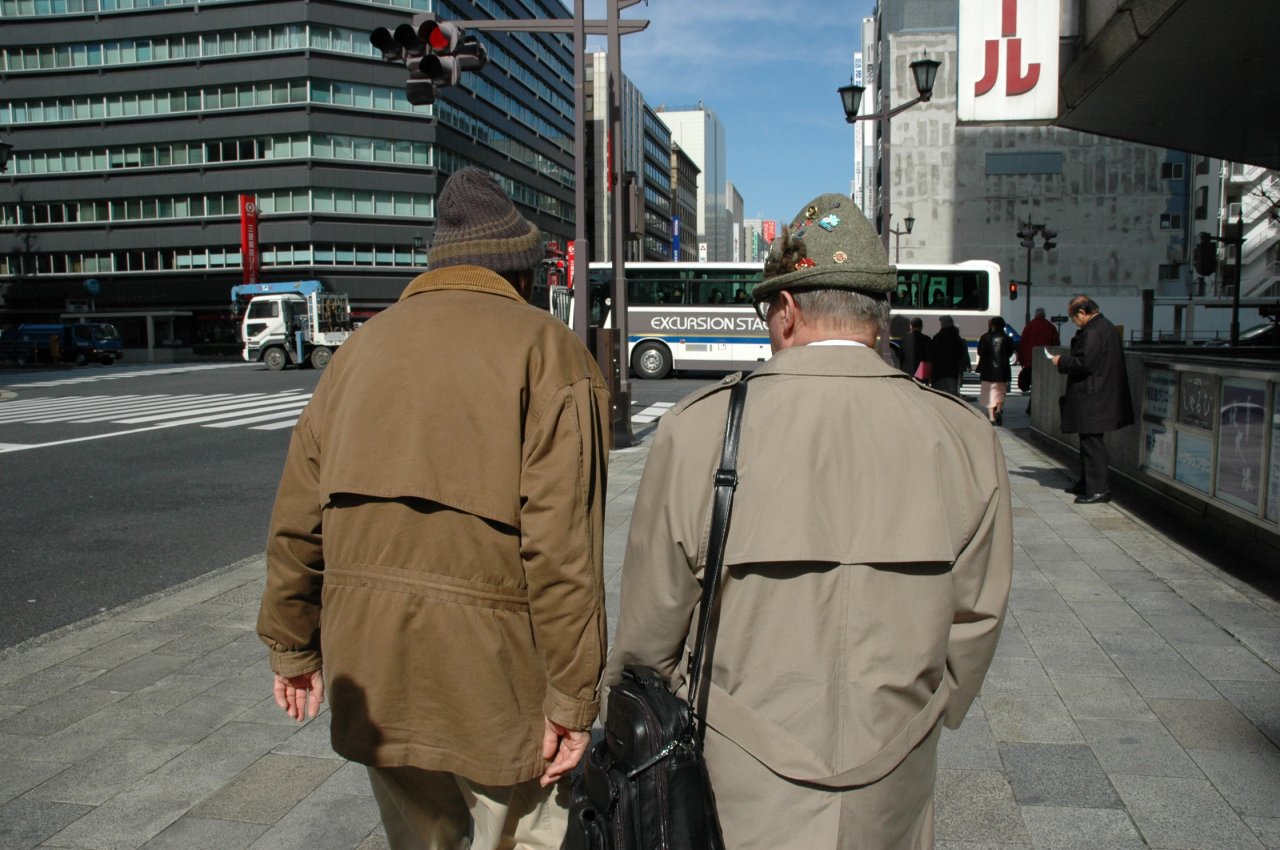 Al Brody and Bill Kraus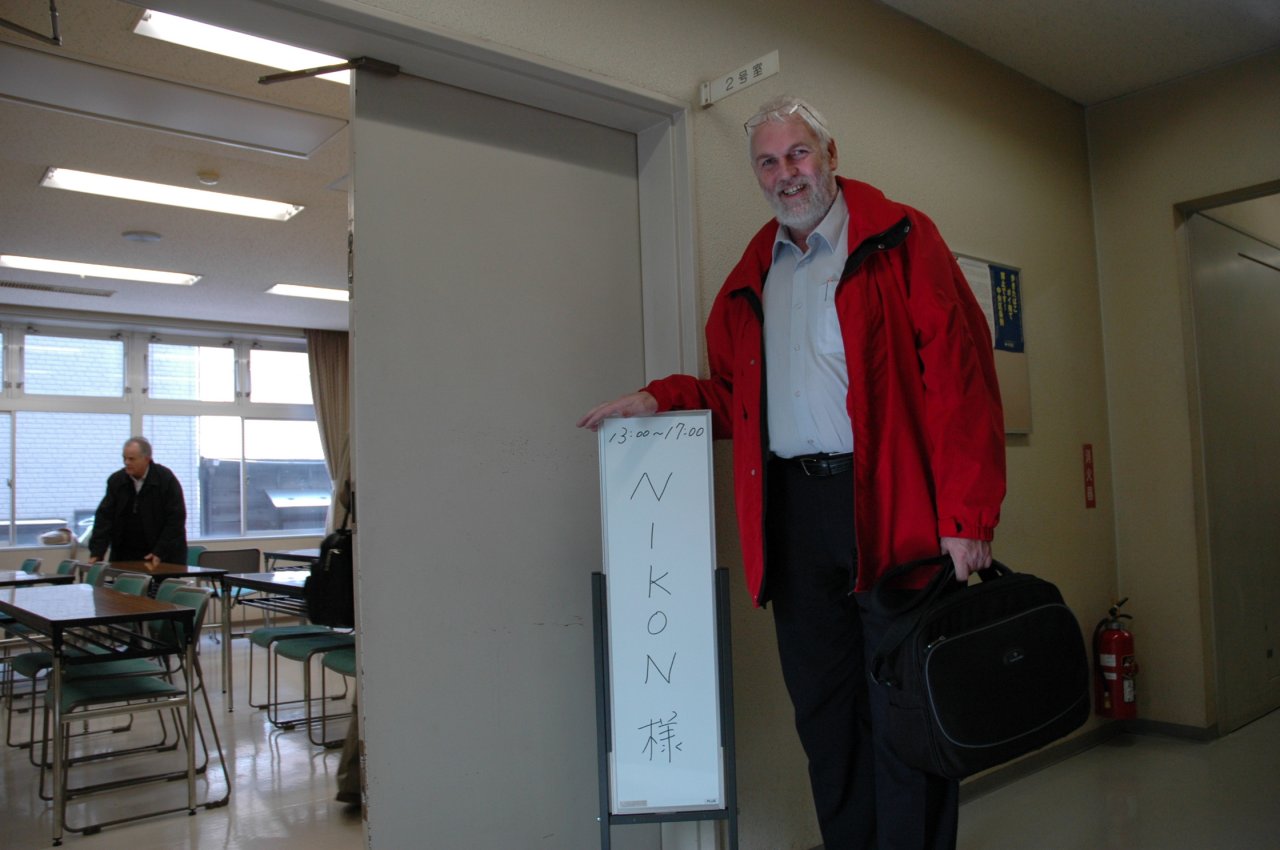 Hans Braakhuiss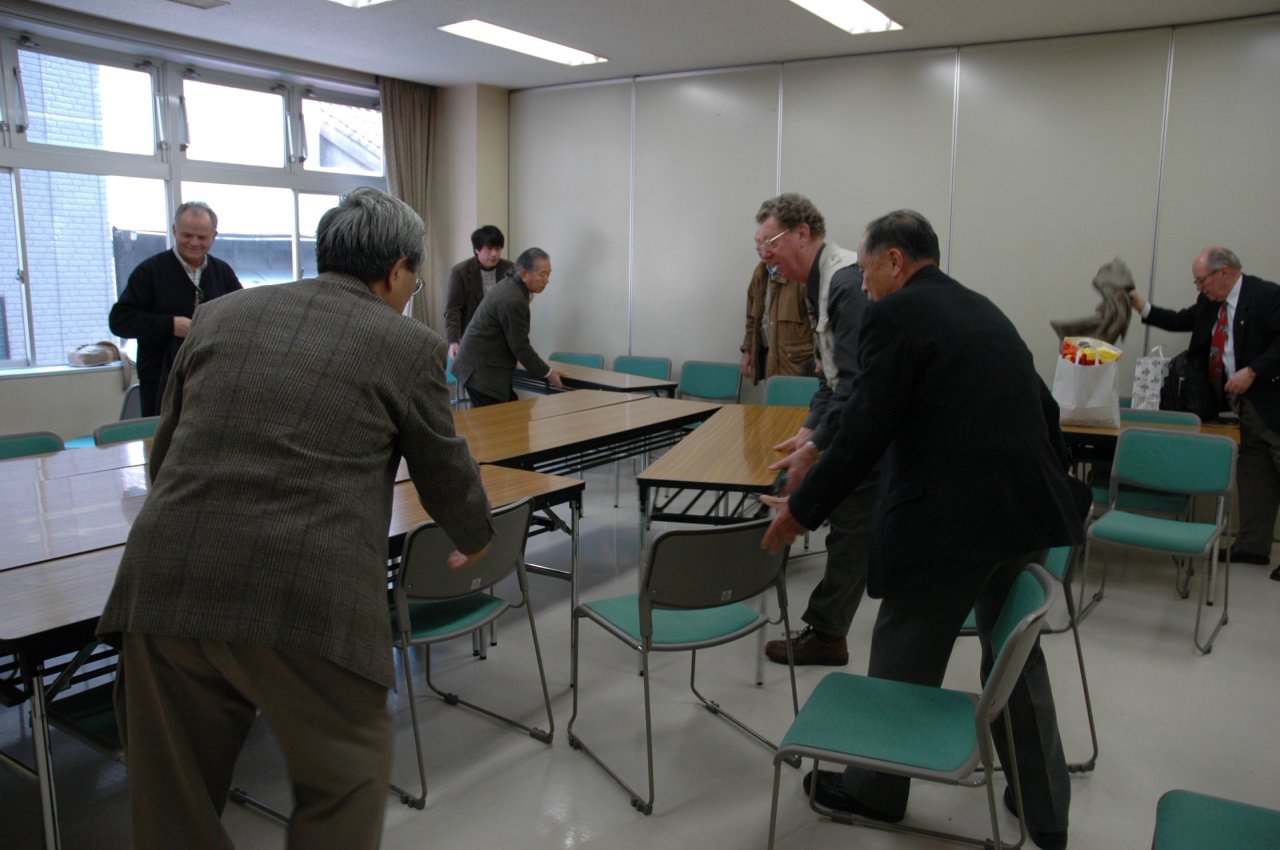 Making Meeting Room
Presentation Session
Tokyo meeting presentation session started with Bill Kraus's lecture.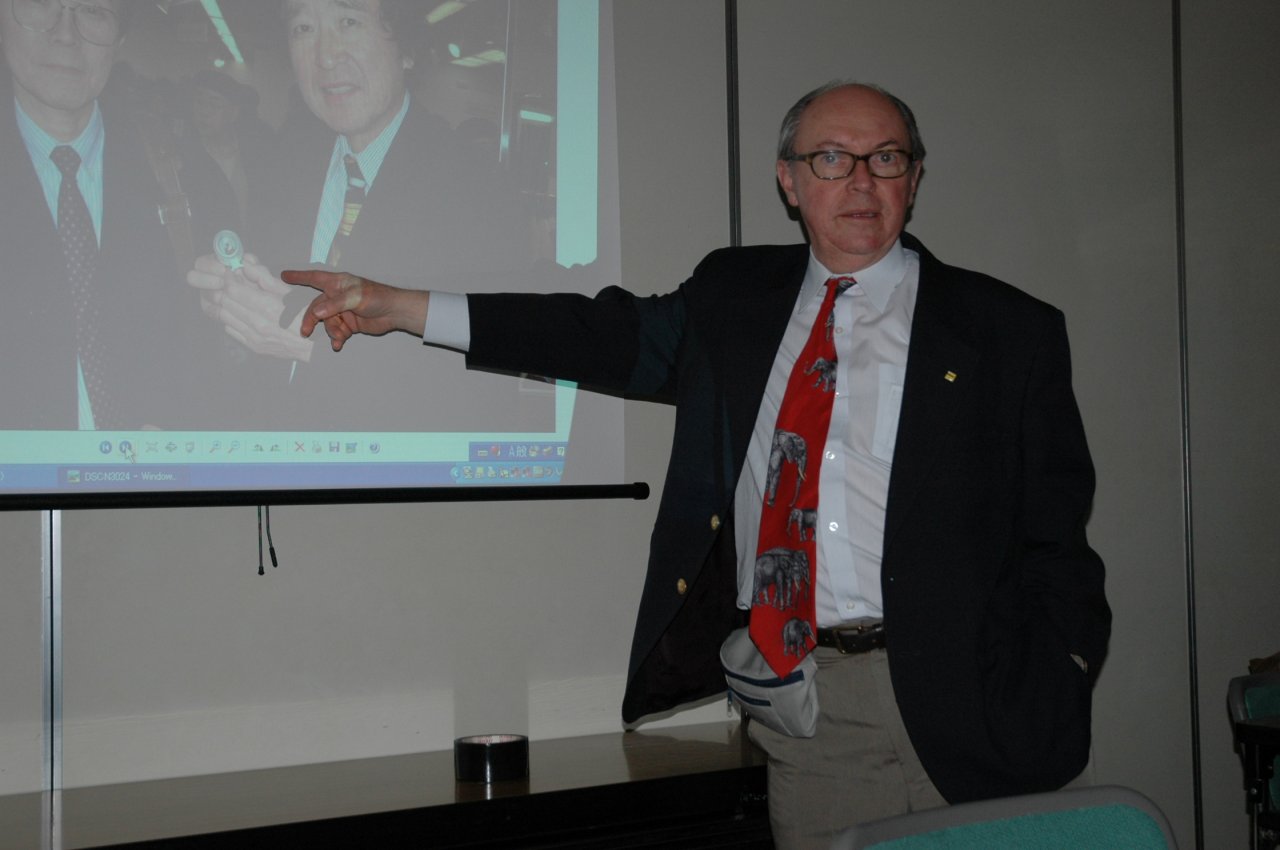 Bill Kraus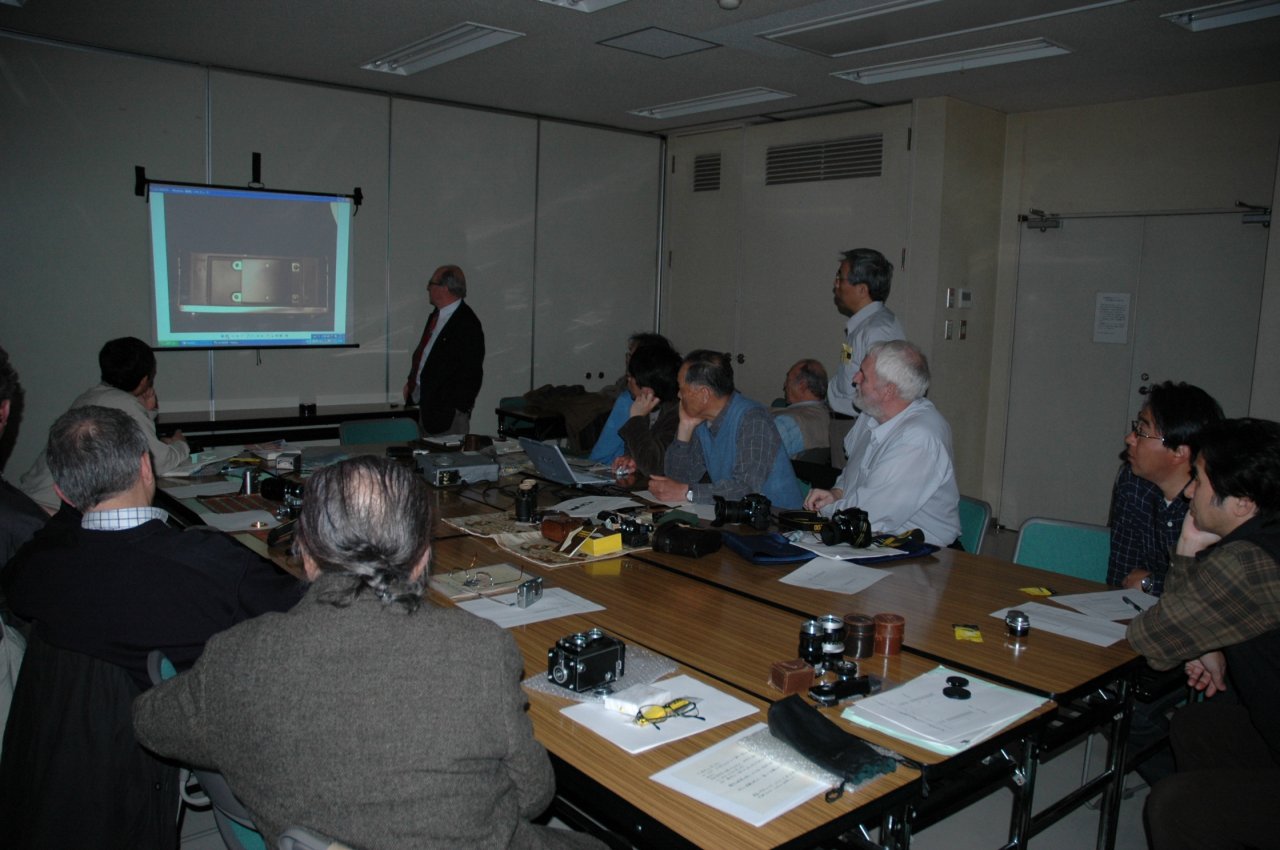 NHS Members and Nikon Kenkyukai Tokyo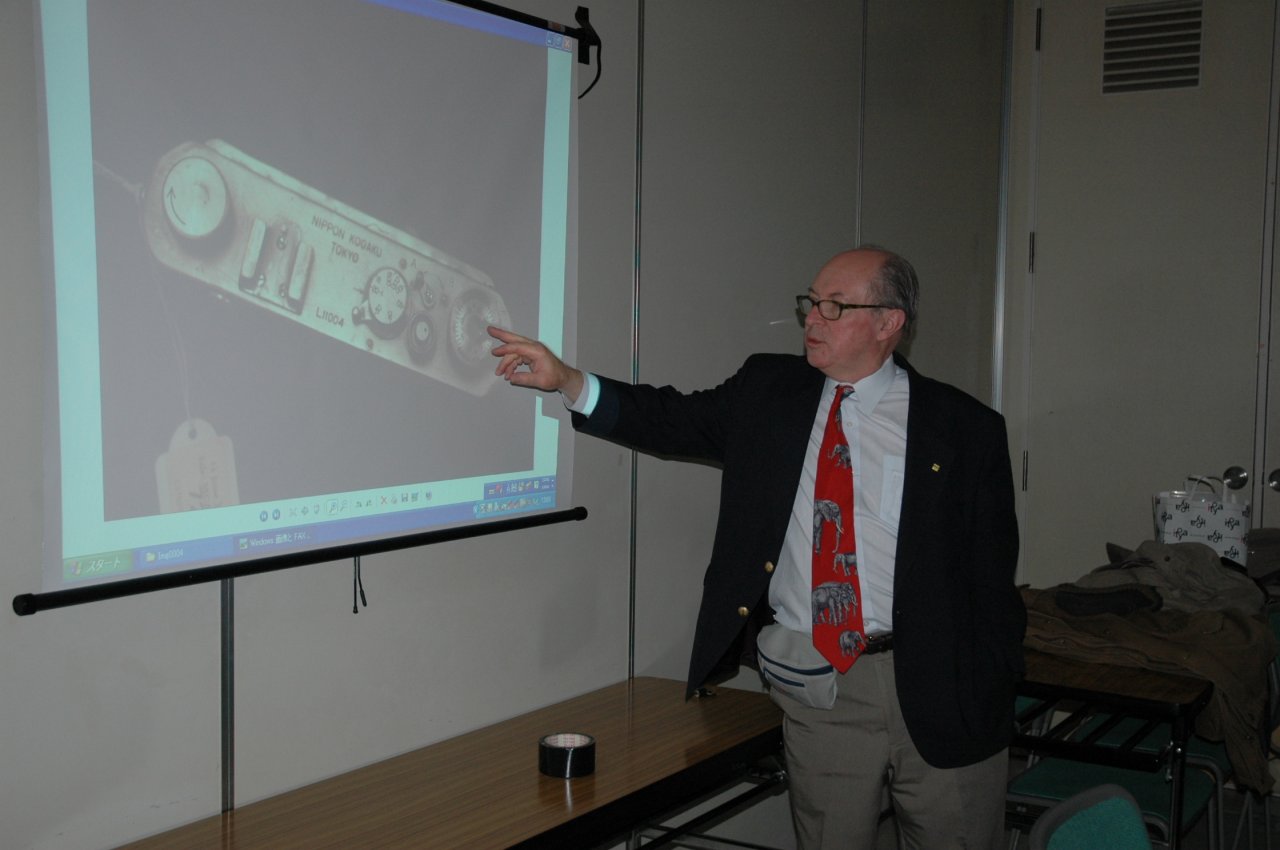 Nikon Story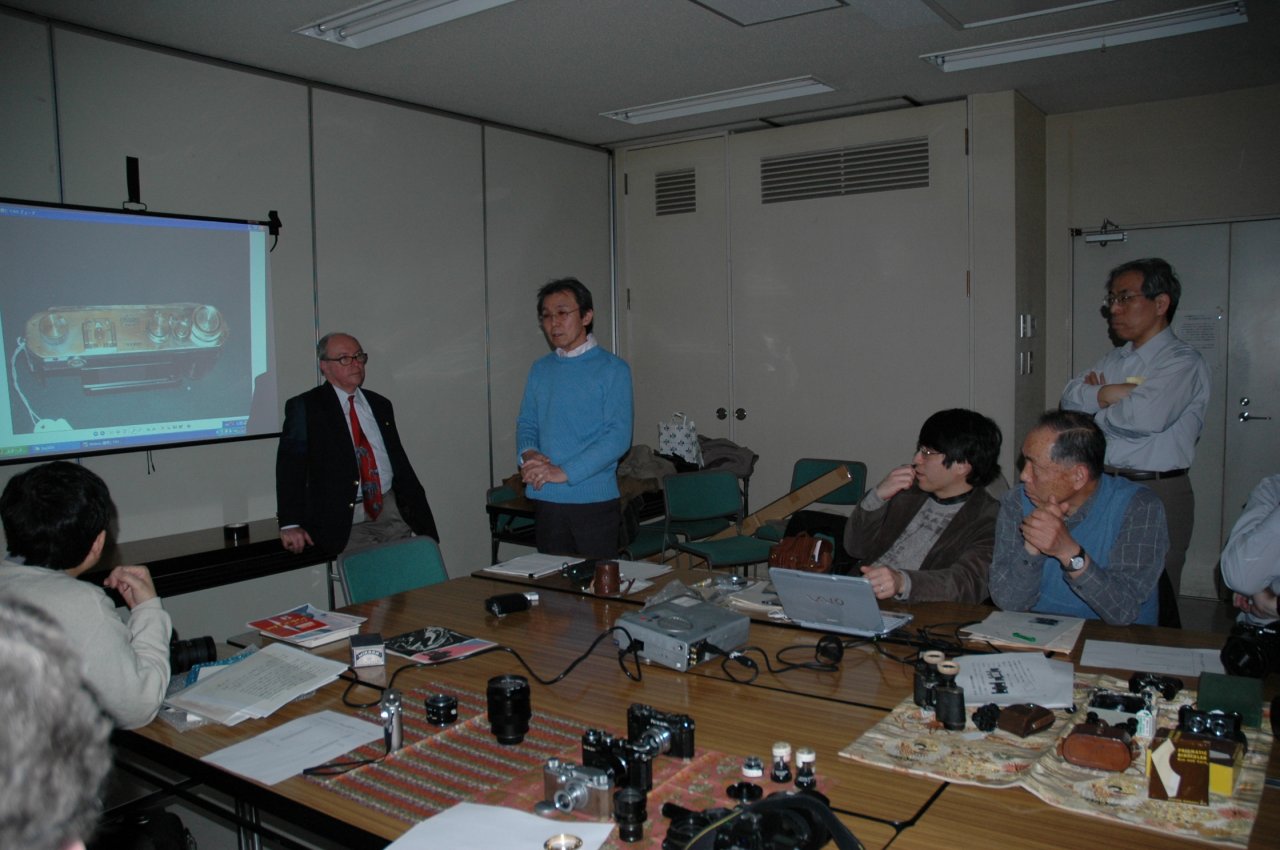 Bill Kraus and Yuki Kawai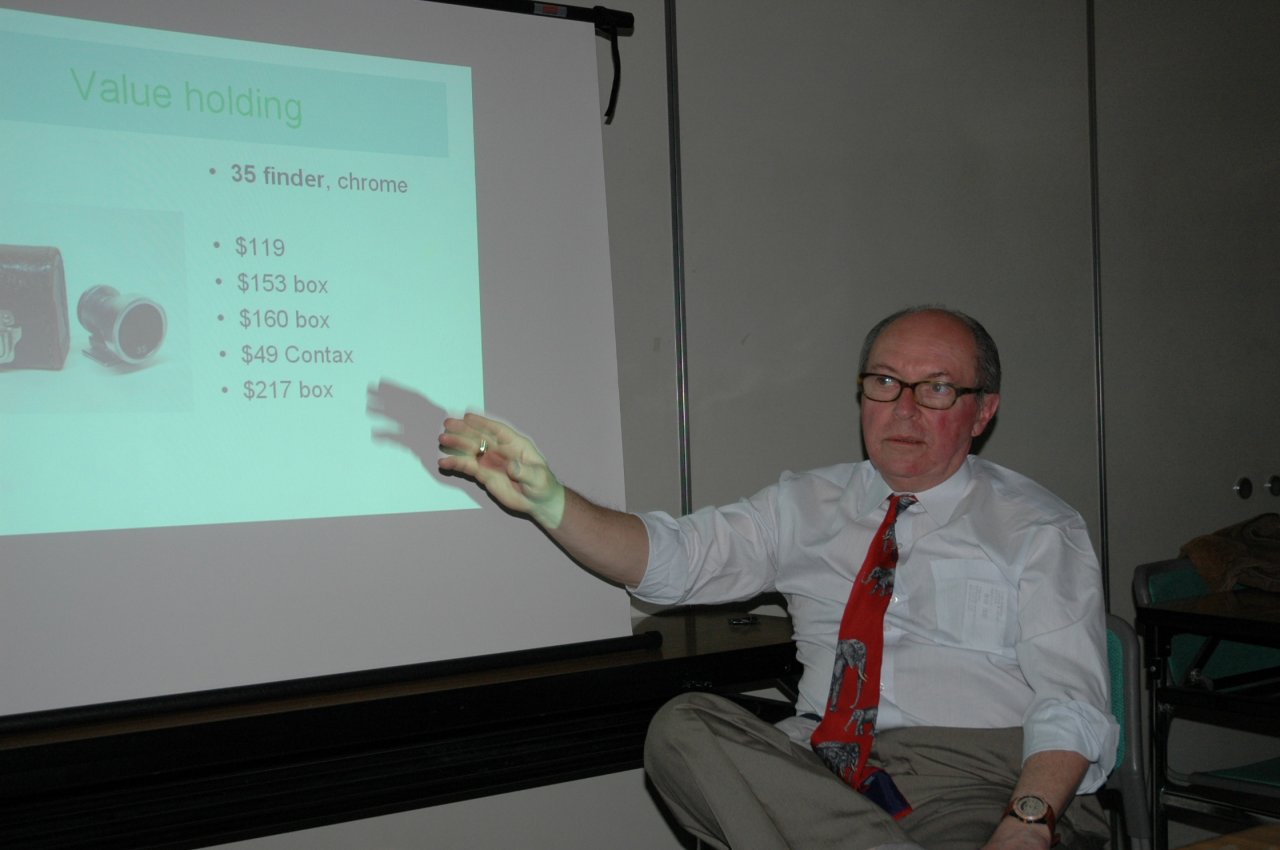 Bill Kraus in Nikon Kenkyukai Tokyo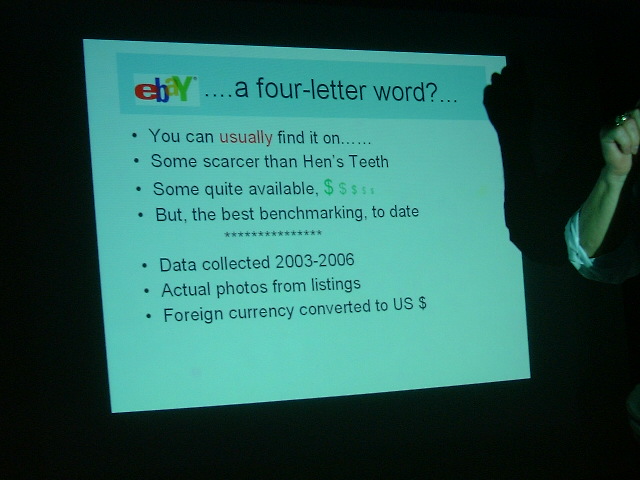 a four-letter word?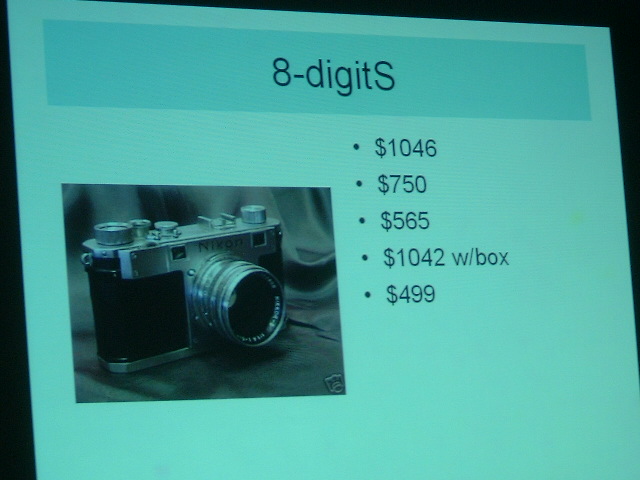 8-digit S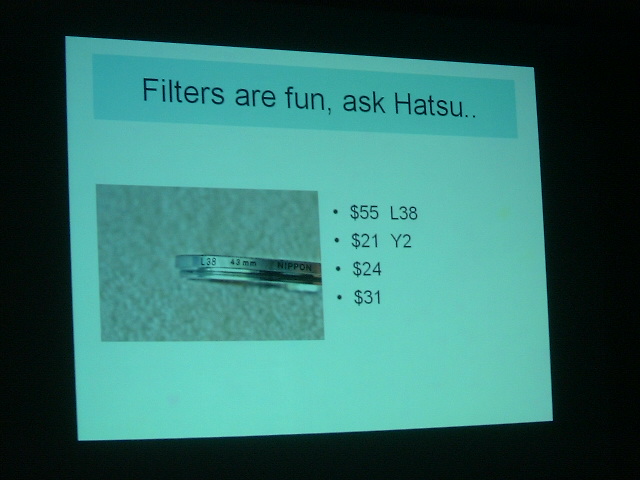 Filters are fun, ask Hatsu (Nobuji Hatsushiba)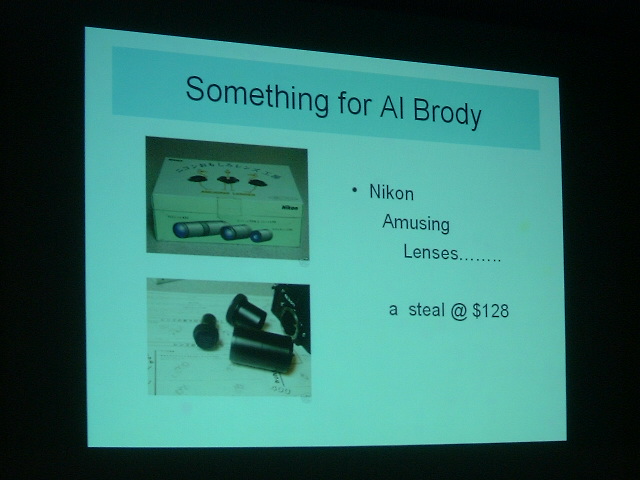 Something for Al Brody
Coffee Break with Cameras
We enjoyed talking about the cameras while drinking plastic bottle green tea.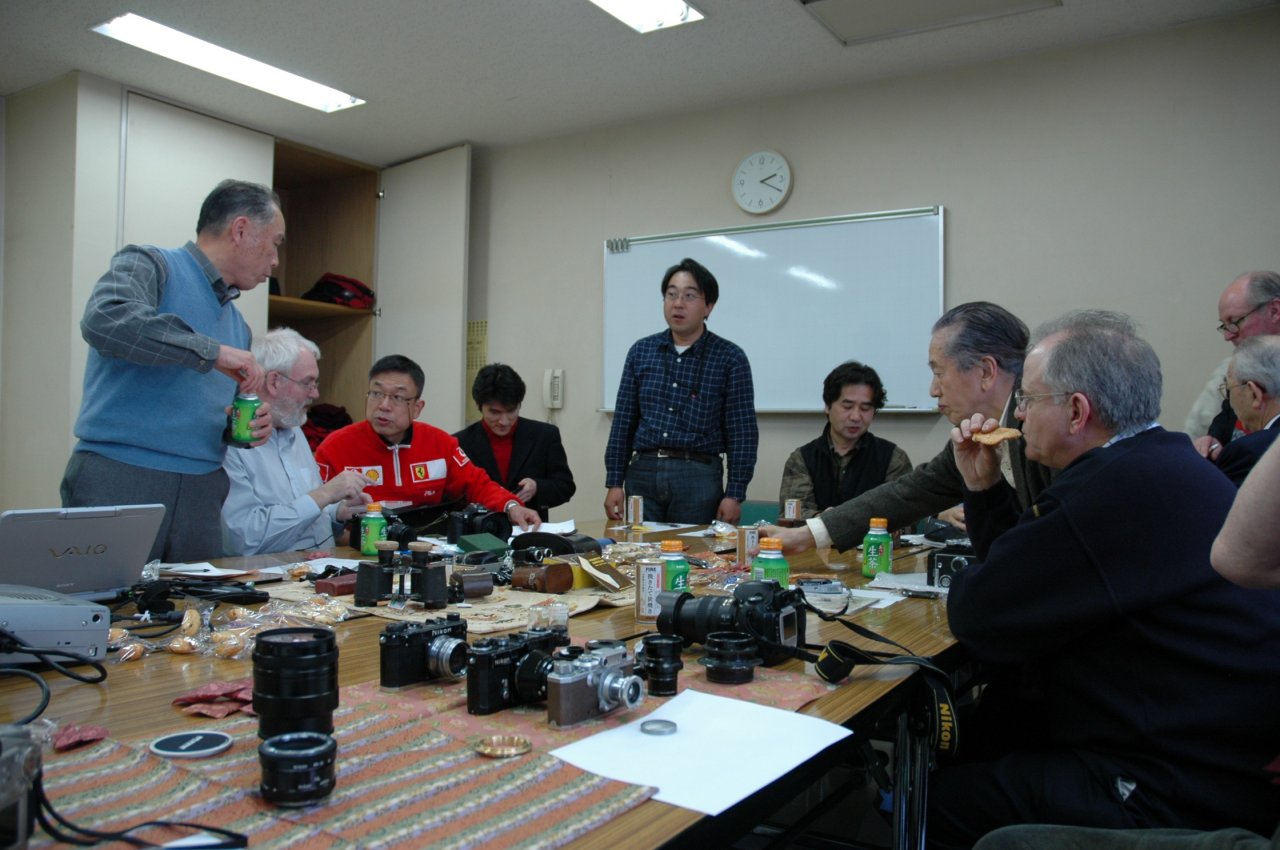 Today's Fun Camera Talking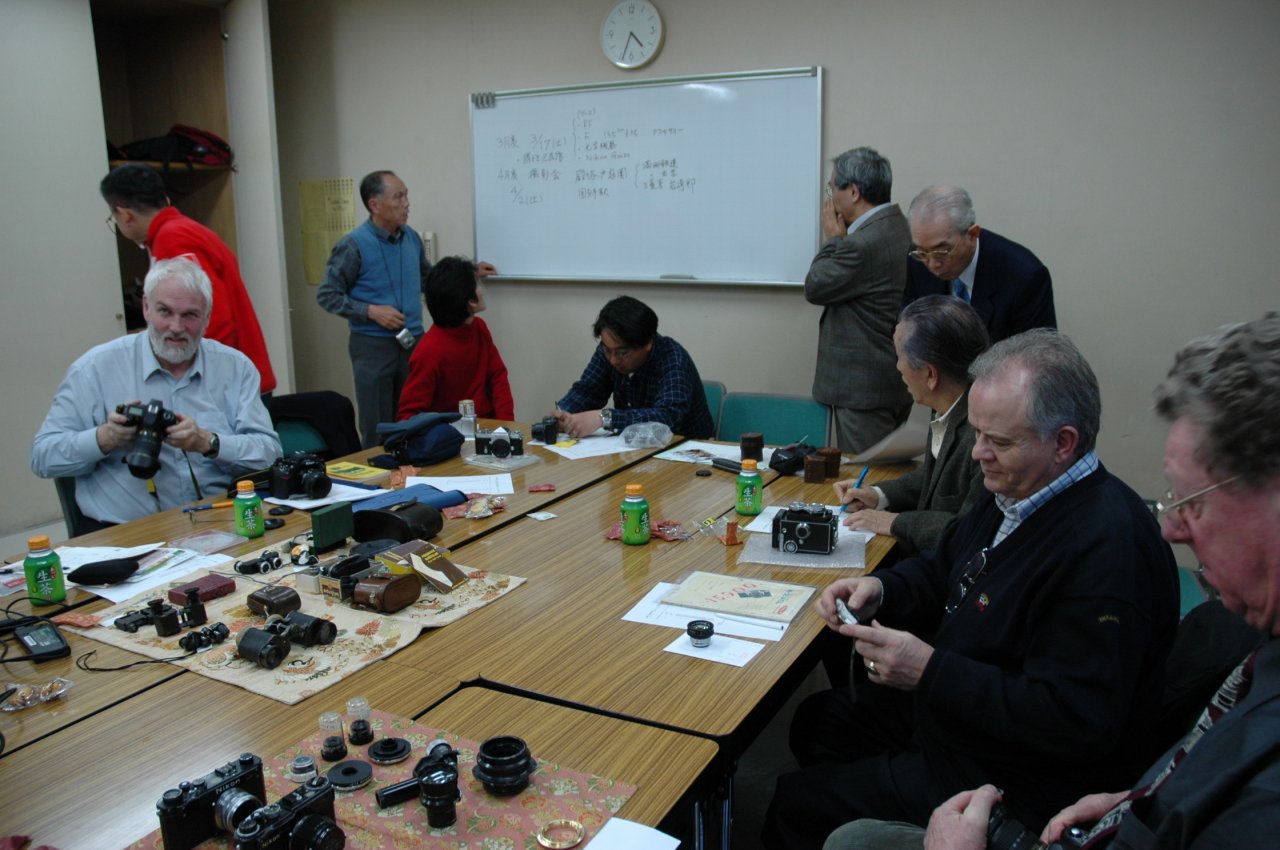 Fun Camera Talks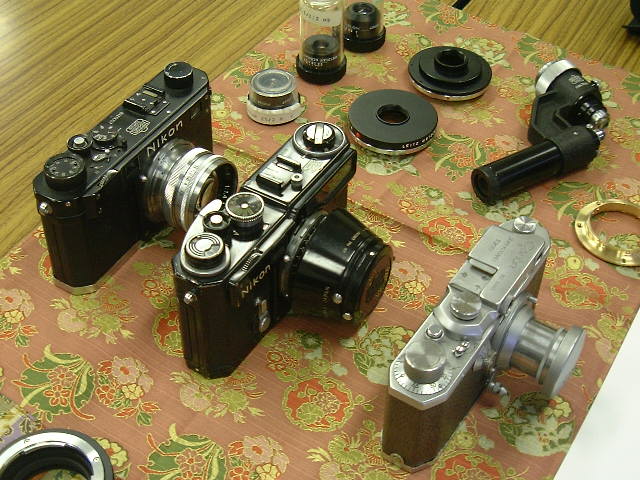 Vintage Cameras on the Collection Table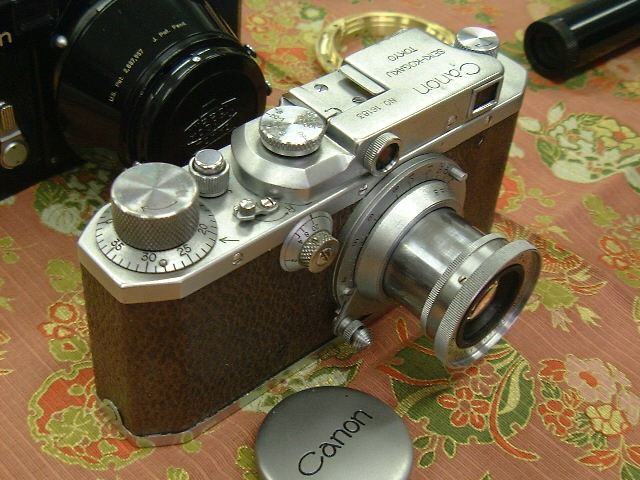 Very Vintage Canon Camera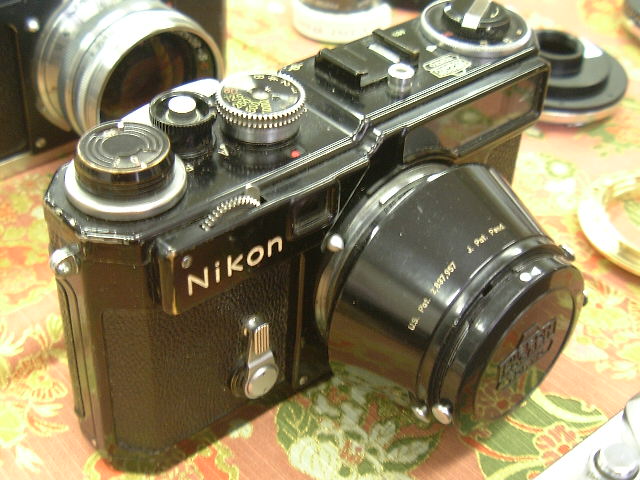 Nikon SP Black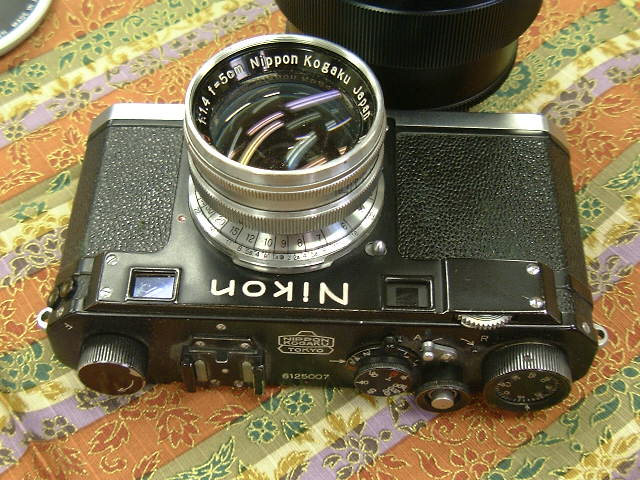 Very Vintage Nikon S Black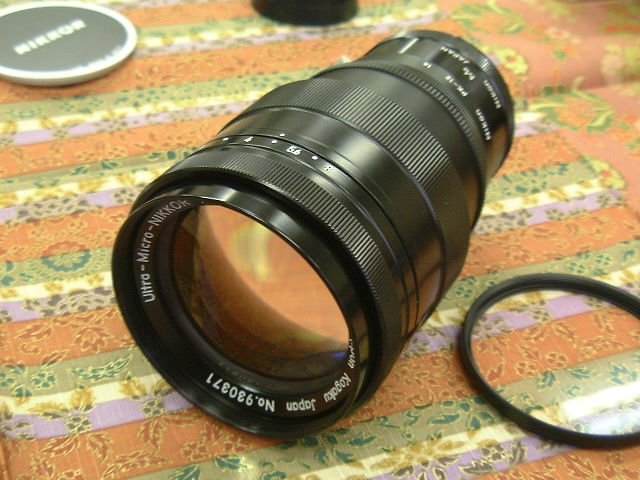 Ultra Micro Nikkor 125mm F2.8, F-Mounted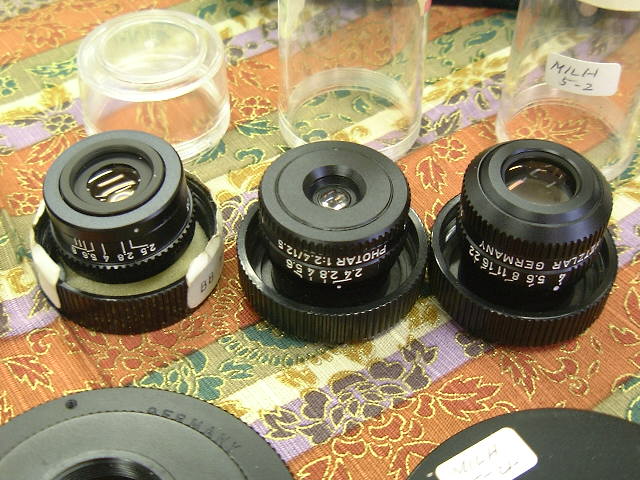 Super Great Leitz PHOTAR Lenses, RMS-Mount
Nikon Studio Opened
Hans Ploegmakers set up a temporary photo studio in the meeting room.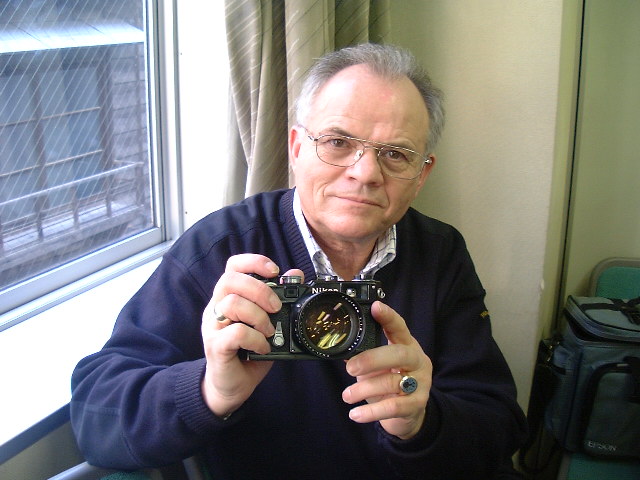 Hans Ploegmakers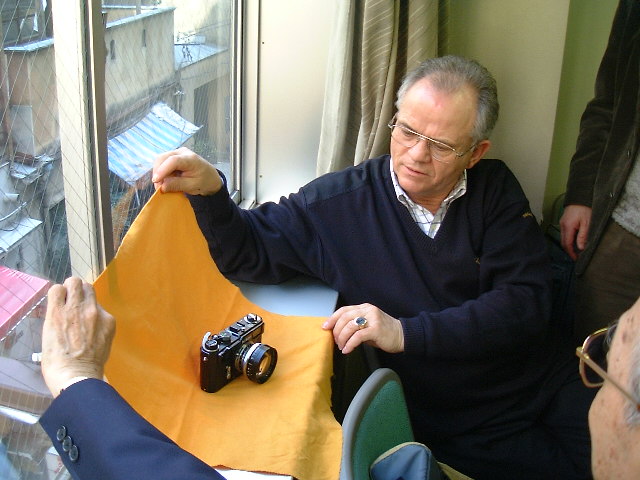 Temporary Photo Studio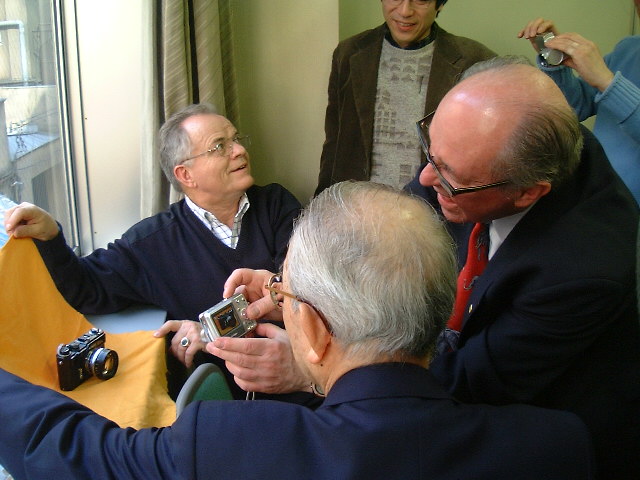 Very Nice Studio and Staffs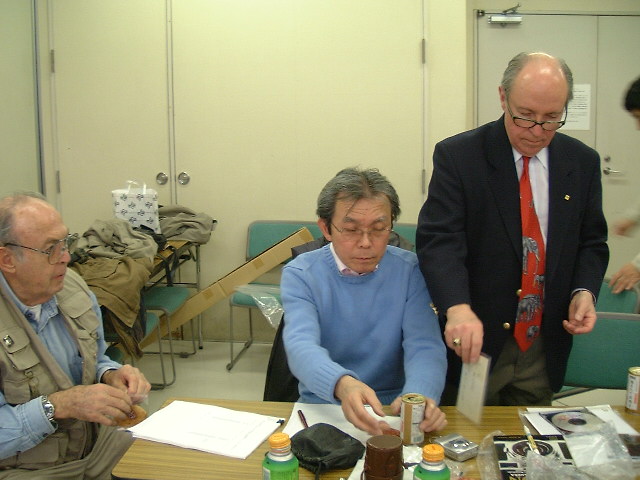 Al Brody, Yuki Kawai and Bill Kraus
Very Rare Early Era Nikon F
Akihiko Suzuki showed us very rare early era Nikon F camera. Of course, it has cloth shutter curtain. Please pay attention to the camera serial number.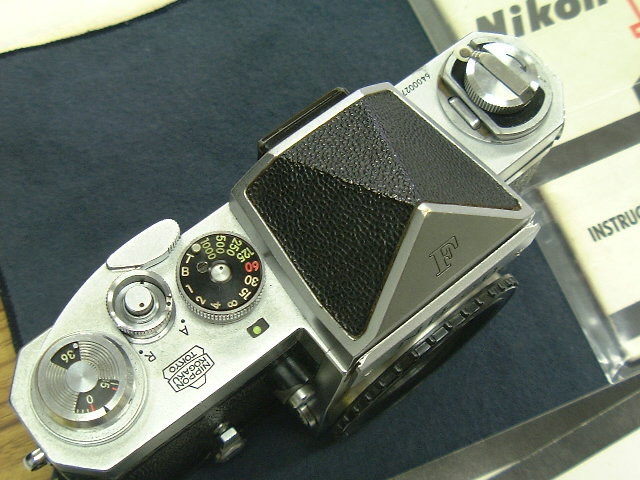 Nikon F No. 6400027 Cloth Shutter Curtain Model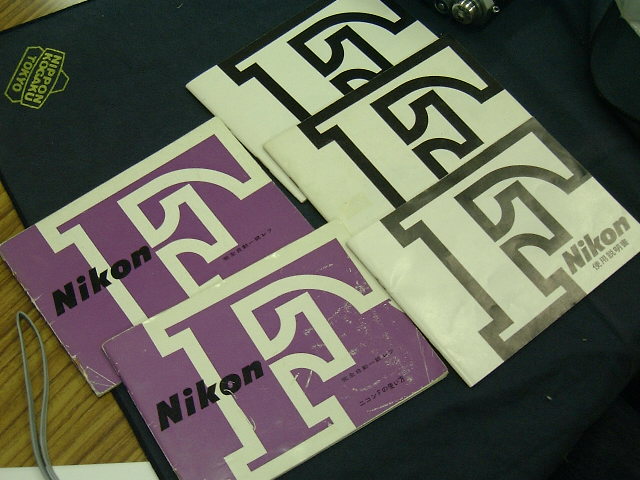 Purple and Unusual White Cover Nikon F Instruction Manuals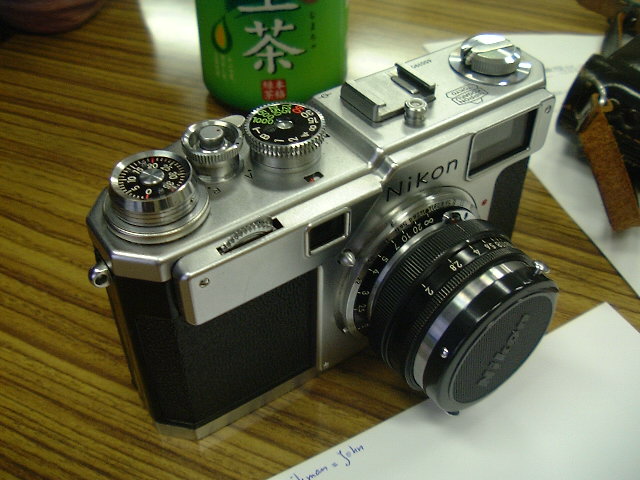 Nikon S4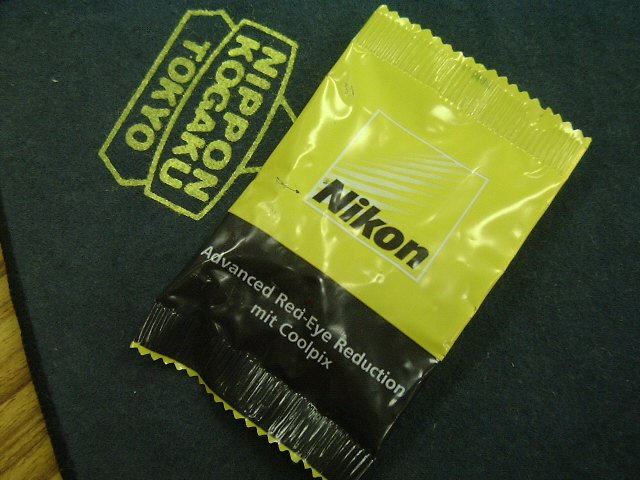 Black and Yellow Packaging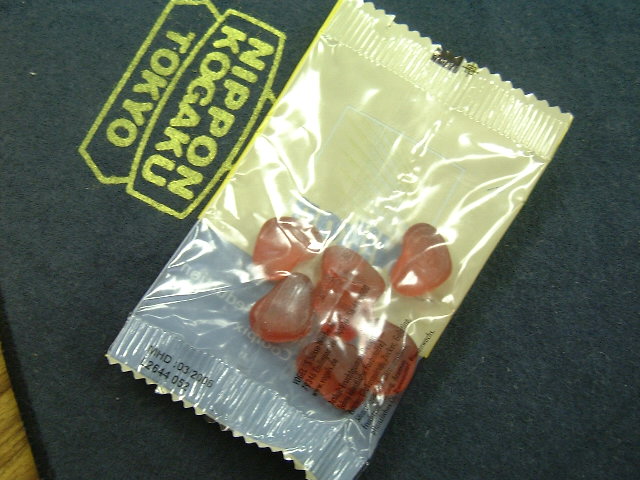 Nikon Candy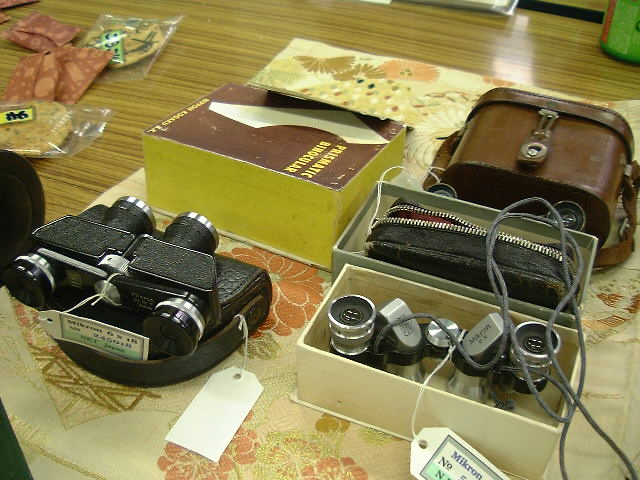 Vintage Old Nikon Binoculars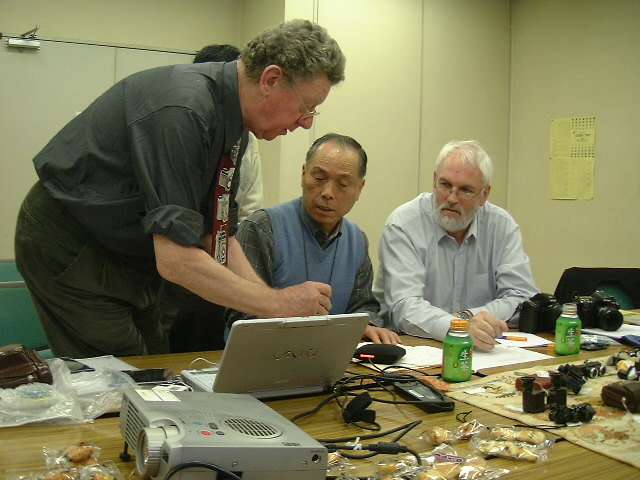 John Millham, Hatsu (Nobuji Hatsushiba), Hans Braakhuis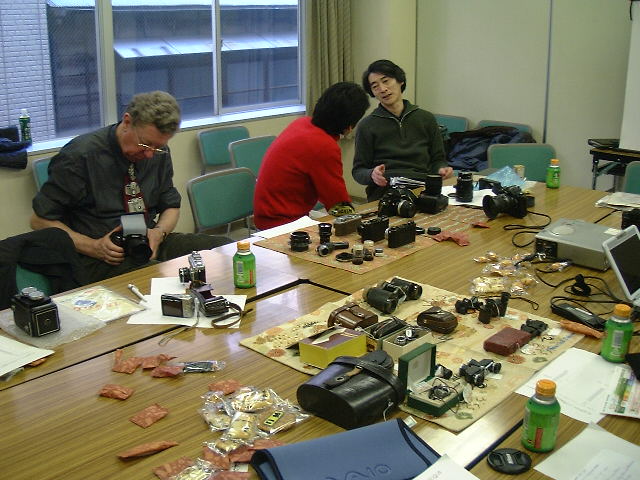 Fun time to talk about cameras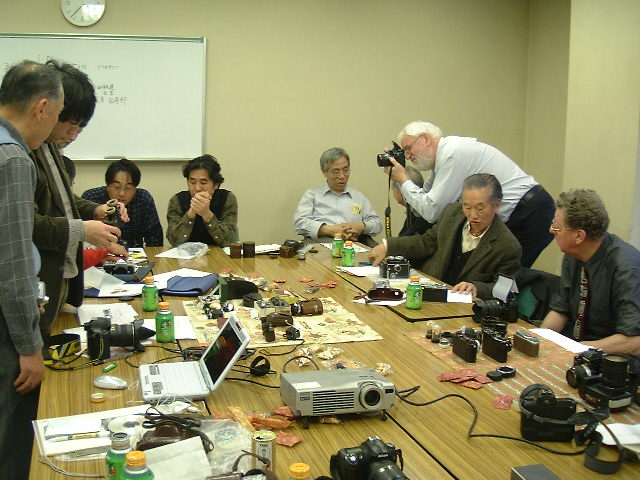 Nikon Kenkyukai and NHS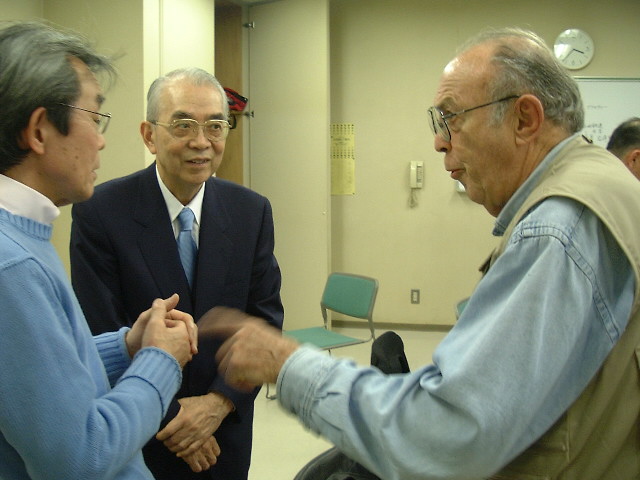 NHS and Nikon Kenkyukai
Tokyo Meeting is Over
The very fun meeting ended. All the participants of the meeting took pictures of fun memories.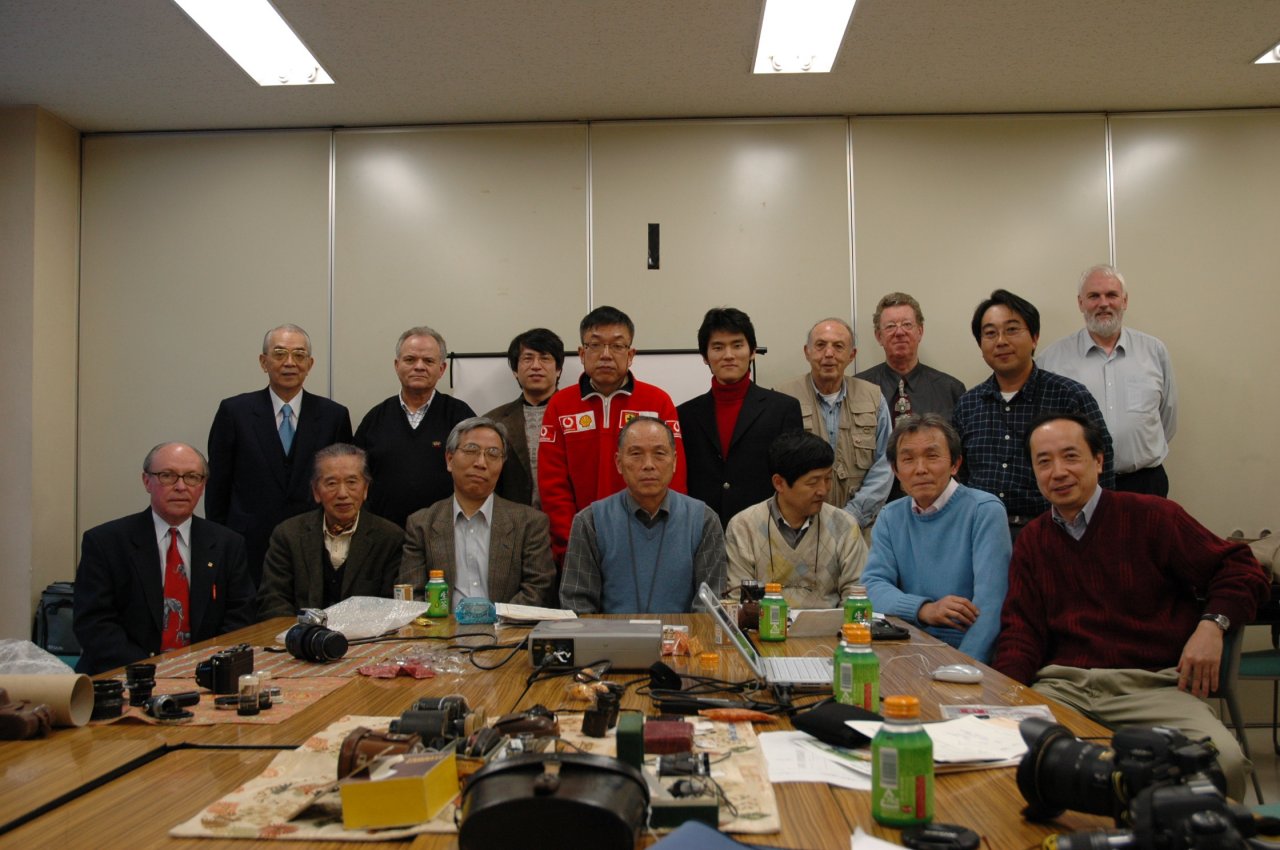 Ikemen Group Photo
Tokyo Nikon Boys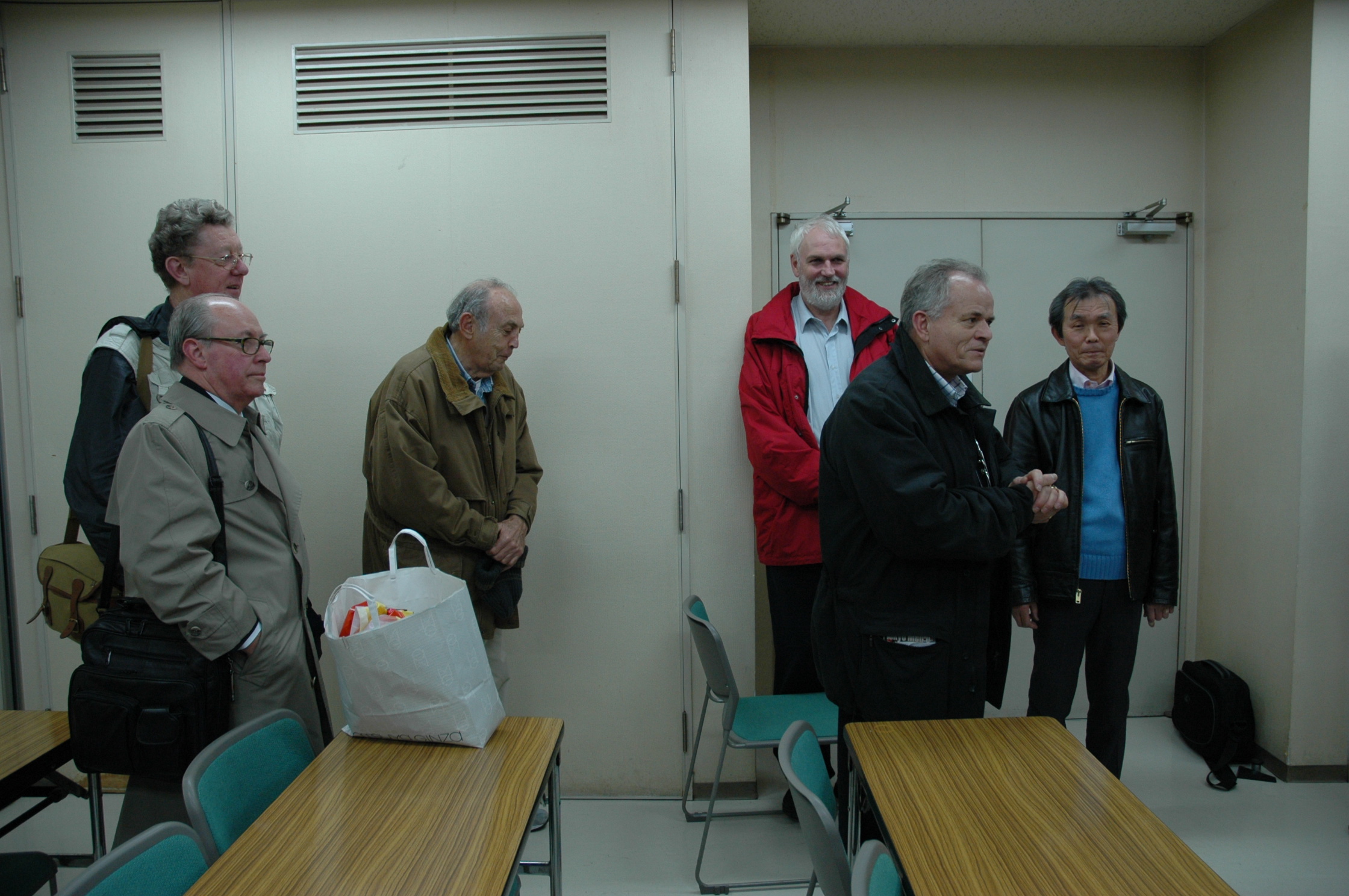 Hans Ploegmakers's Closing Greeting
Ginza Night
After the meeting was over, we went outside. In front of us is the MEIDI-YA Building in Kyobashi. It's 5pm in February. Around the time of the lights. It's almost beer time. We all headed to the beer hall.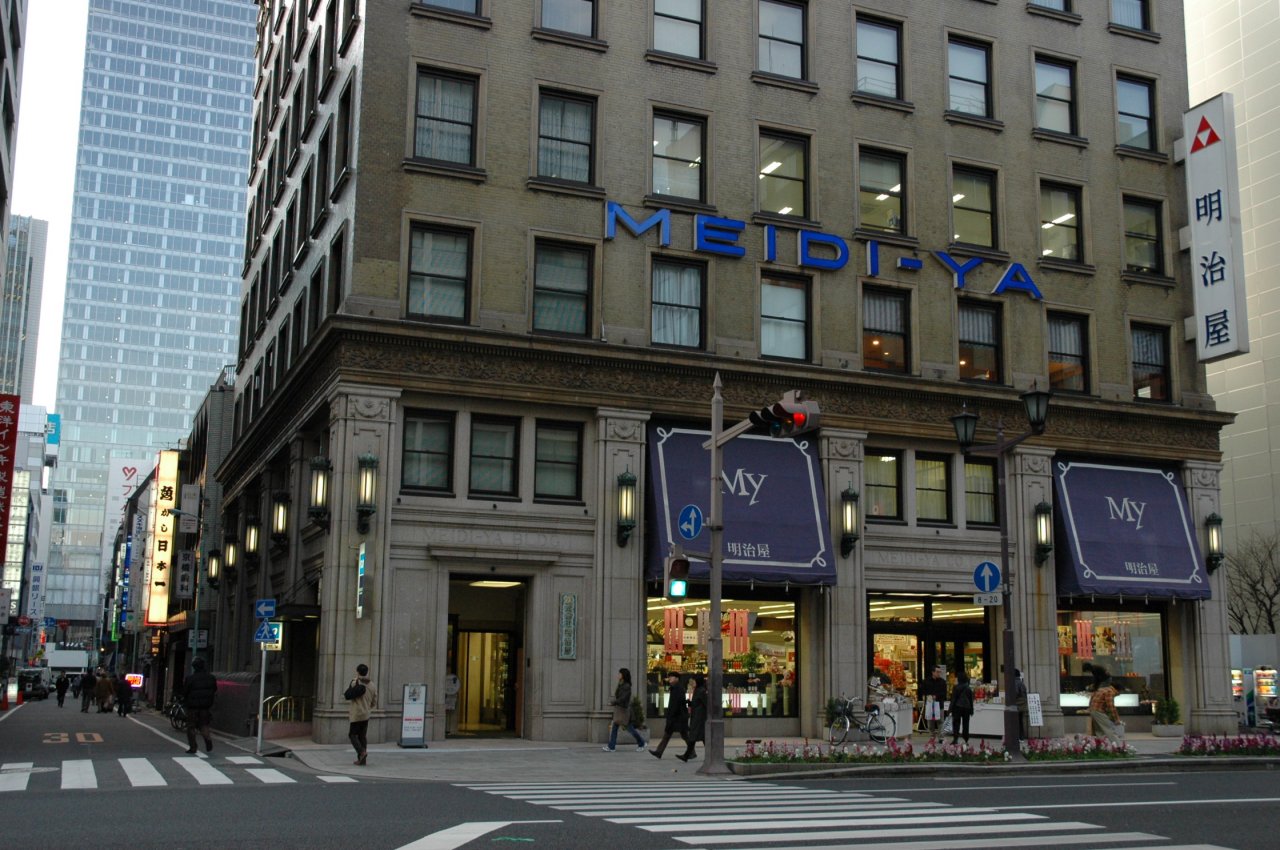 MEIDI-YA Building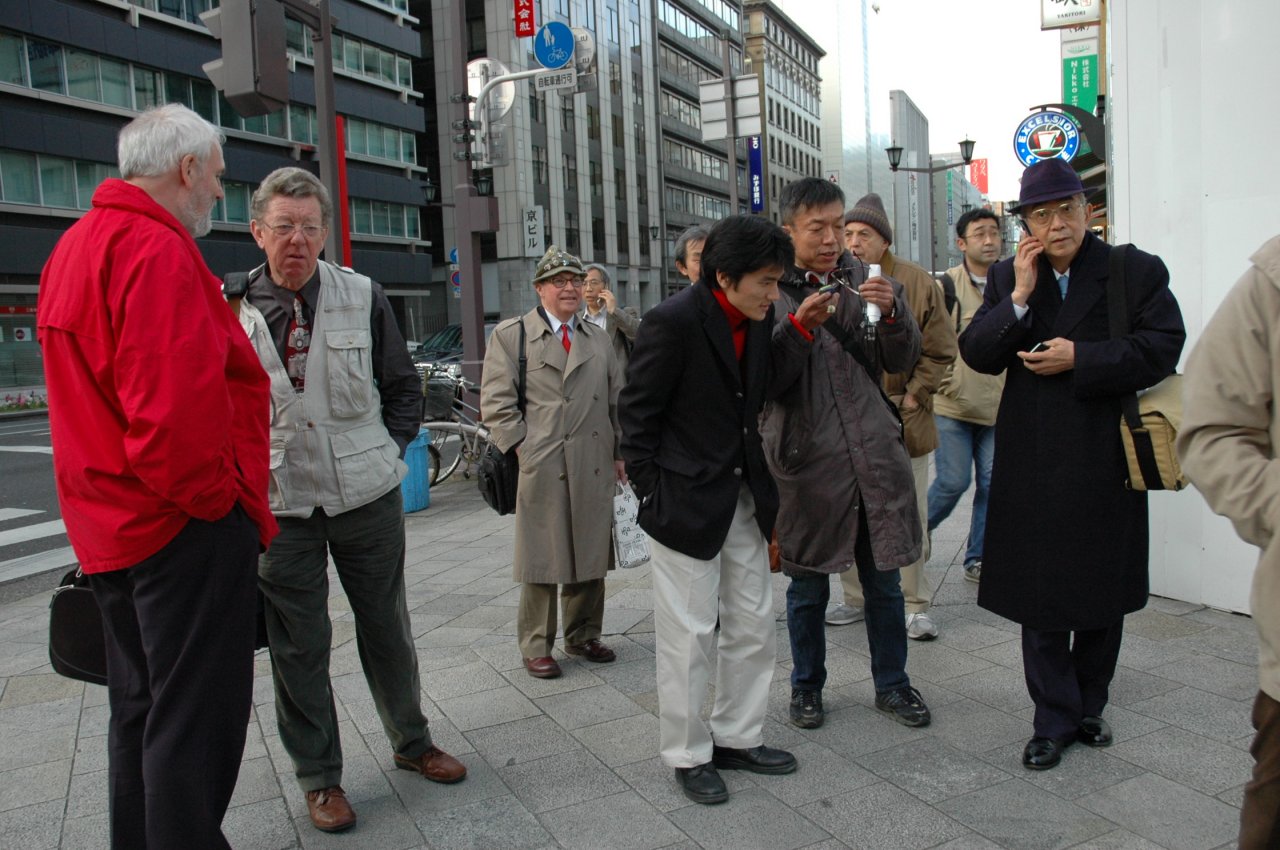 NHS and Kenkyukai Members on the Ginza Street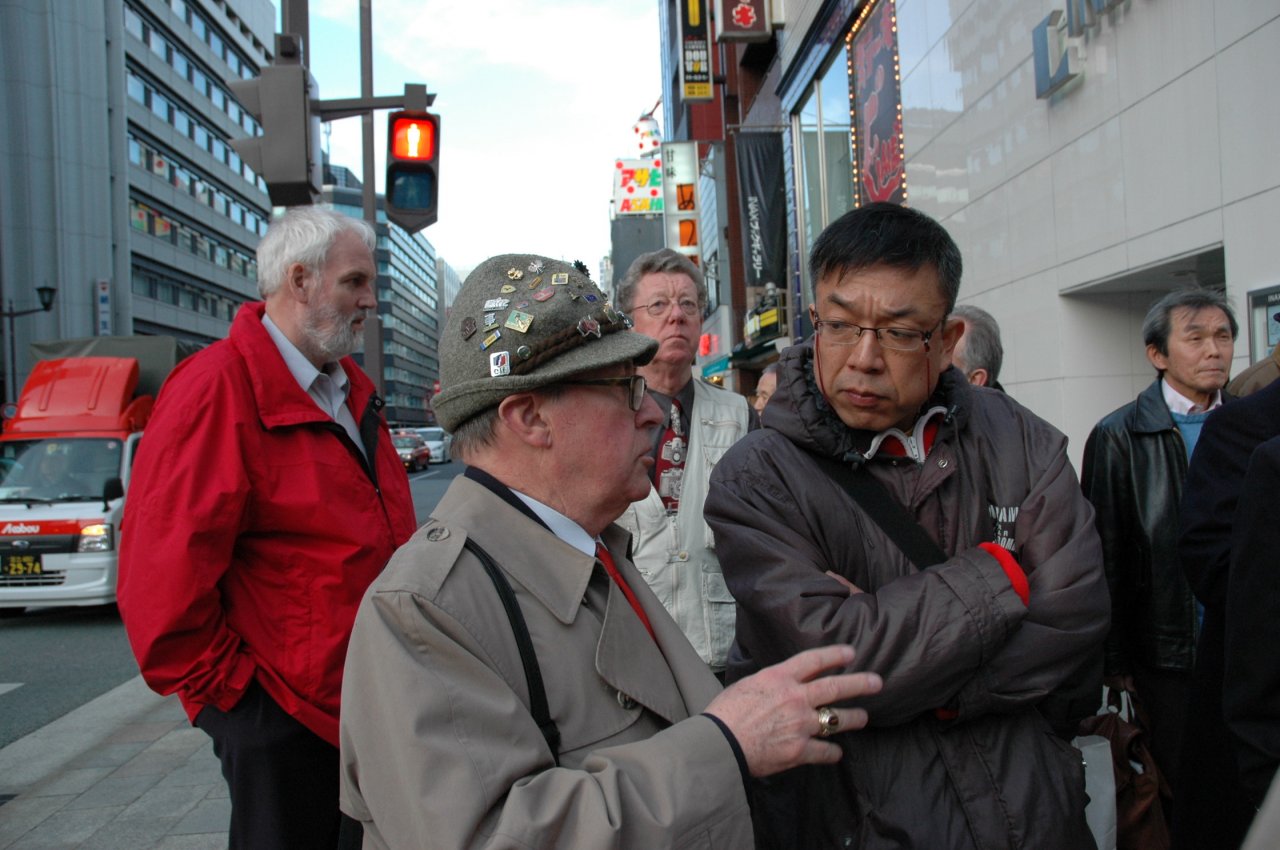 Camera Talks on the Street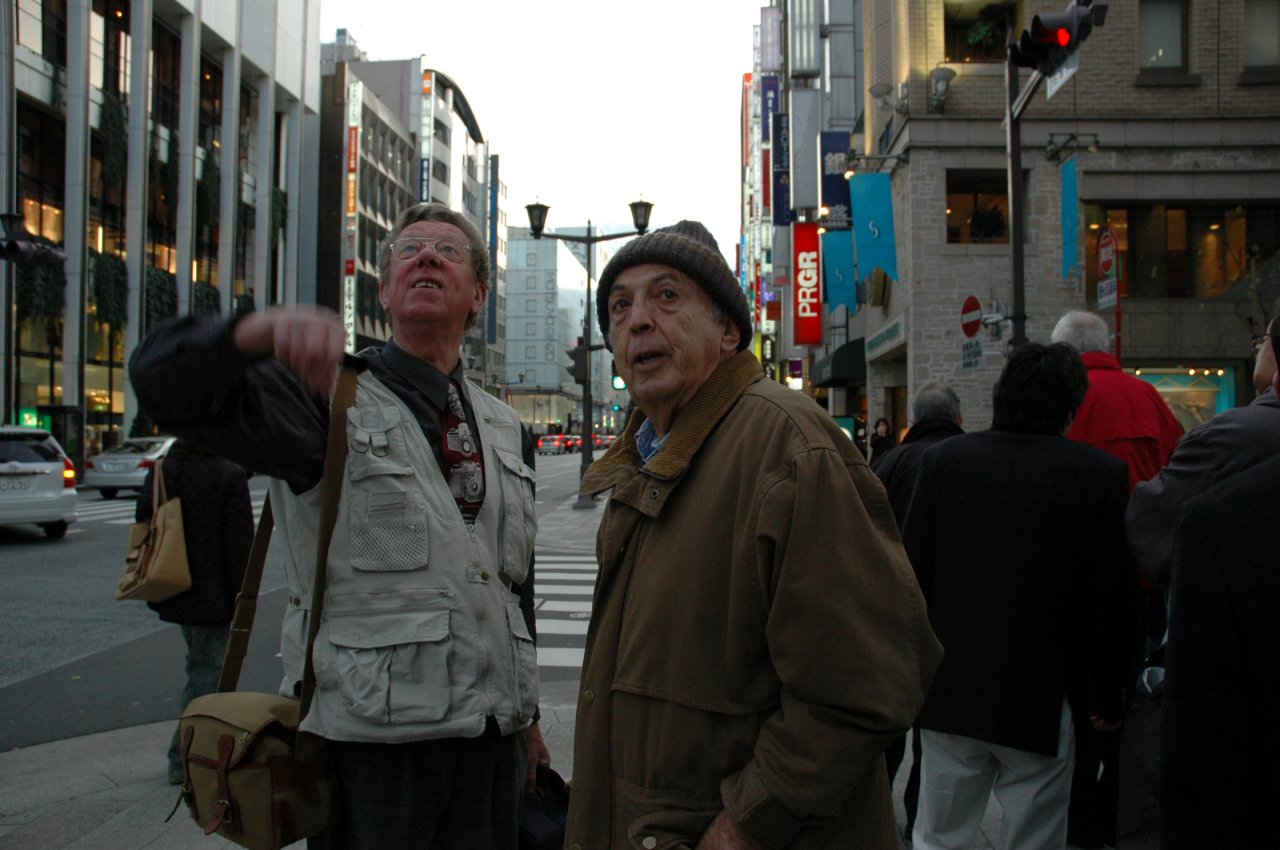 John Millham and Al Brody are looking at the landmark in Ginza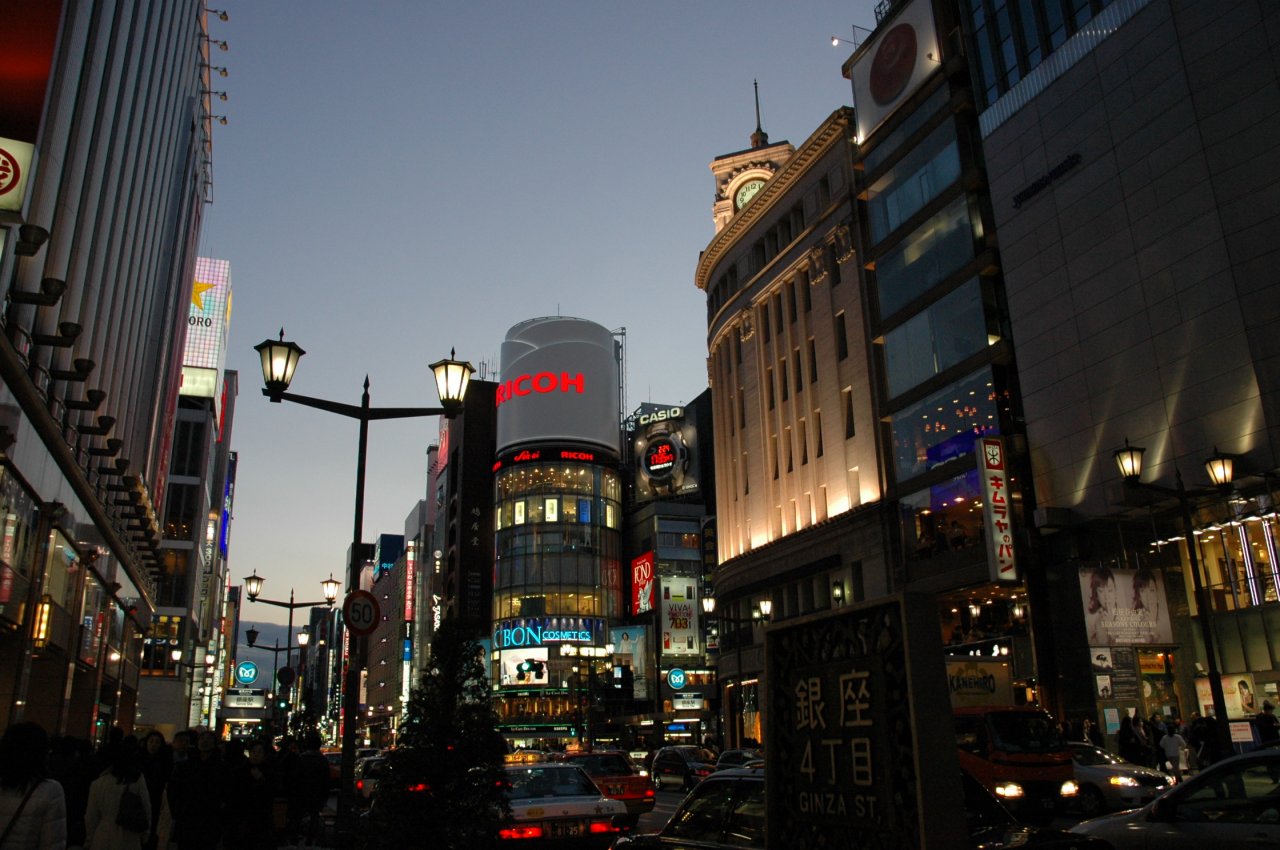 Sentimental Ginza Night
Return to the top page of Nikon Kenkyukai
---
Copyright Michio Akiyama, Tokyo Japan 2007, 2022