2008 Great Meeting at Nikon Headquarters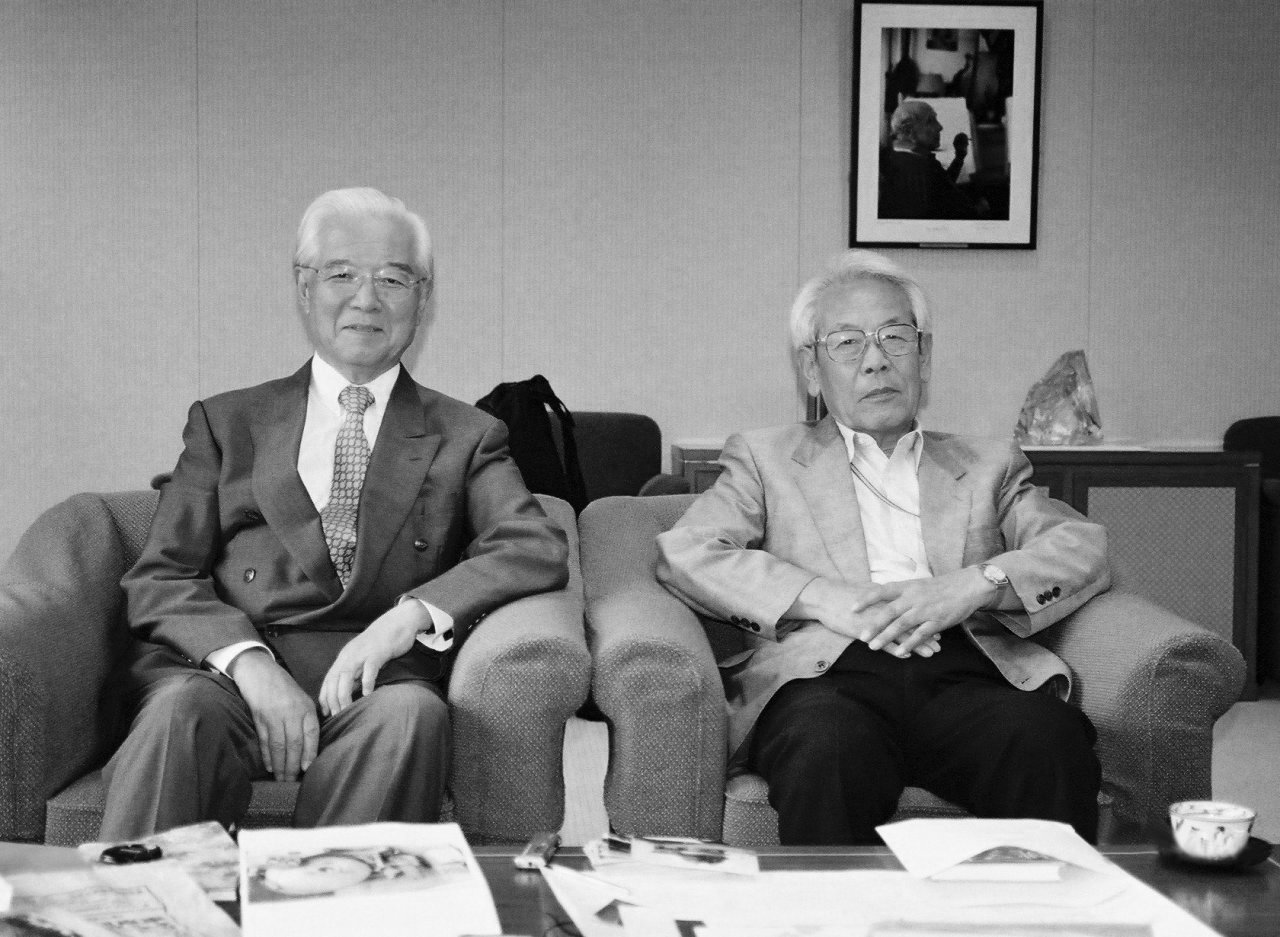 July 9, 2008
Great Meeting
NIKON Headquarters
Tokyo JAPAN
Nikon Kenkyukai and the Dodaira
The Dodaira Astronomical Observatory is located in the Mt. Dodaira above sea level 876m in Saitama prefecture near Tokyo. There is a Nikon 91cm astronomical photographic reflector in the Dodaira.
The Nikon Kenkyukai has shown you the following articles before.
2007 Nikon Kenkyukai Dodaira Meeting, October 2007
2005 Save the DODAIRA, June 2005
Two Great Men
Mr. Hiroki Kosai, now he is a head of the Saji Observatory in Tottori prefecture Japan. When he was a young astronomer of the Tokyo Observatory in 1956, he climbed the many mountains near Tokyo to find the good place to build the observatory. And he finally found that Mt. Dodaira is the best place.
Mr. Shoichiro Yoshida, now he is a corporate adviser of Nikon Corporation. As you know, he was a Chief Executive Officer and Chairman of the Board of Nikon Corporation. When he was a young optical engineer, he designed the big telescope, Nikon 91cm astronomical photographic reflector.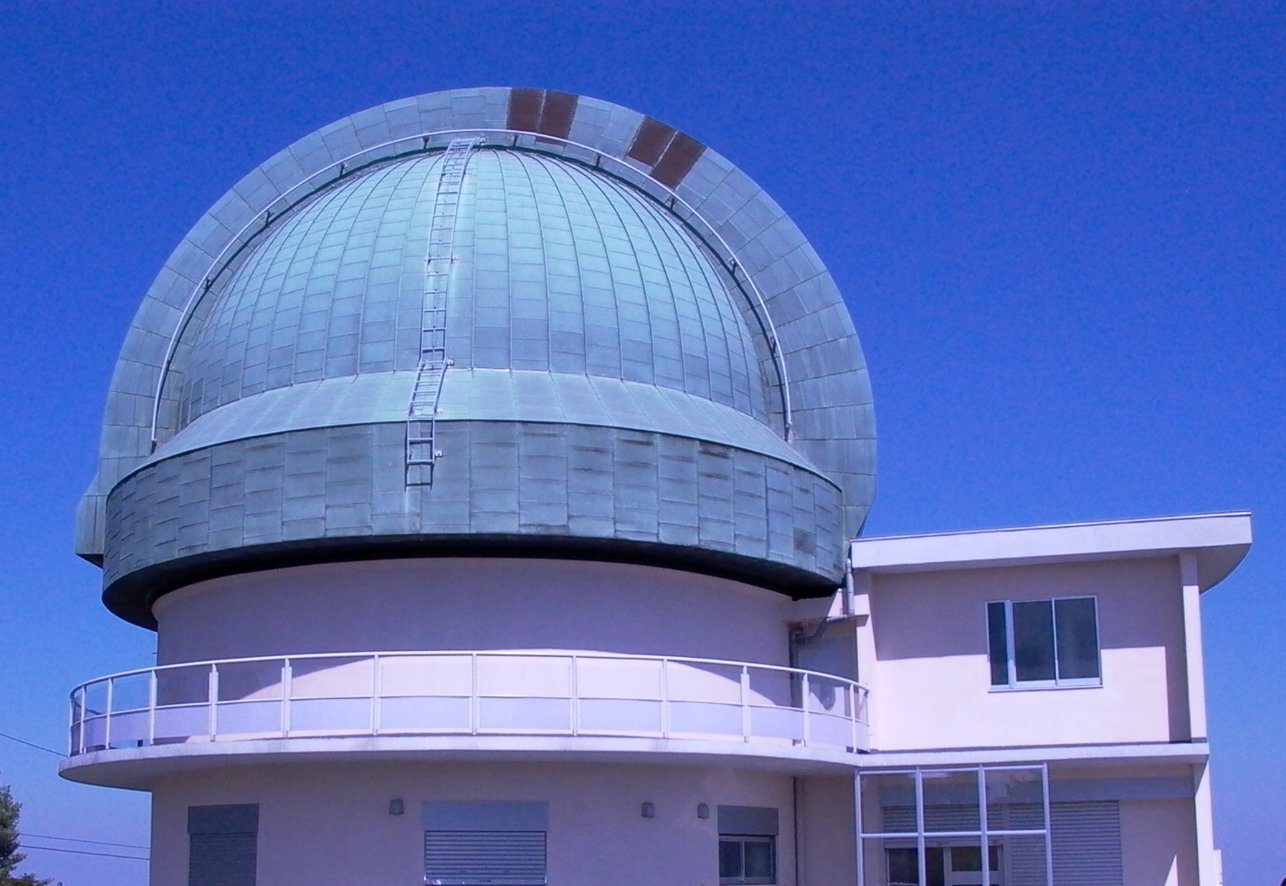 The DODAIRA's Observatory Dome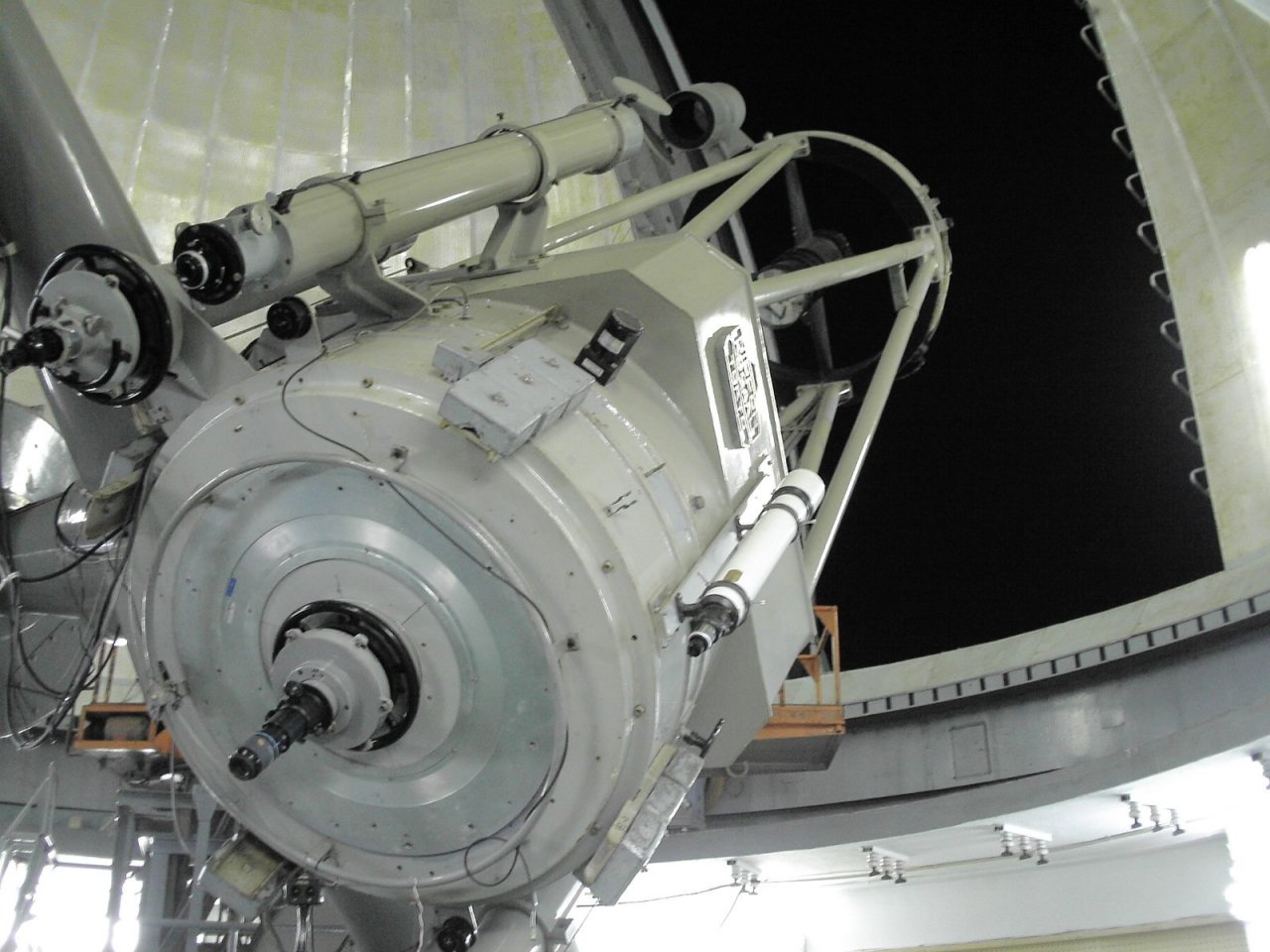 Nikon 91cm Astronomical Photographic Reflector
Great Meeting
Hiroki Kosai and Shoichiro Yoshida put their efforts together and constructed the Dodaira observatory in 1962. Afterwards, they did not have the chance to meet mutually. And very long time has passed.
Shigeki Terada and Michio Akiyama of Nikon Kekyukai wanted to have them meet again. Mikio Itoh of Nikon Corporation made the place for the gret meeting. Finally, they met again in the Nikon headquarters in Marunouchi Tokyo on July 9th, 2008. A young astronomer and young optical engineer enjoyed a long story of the Dodaira.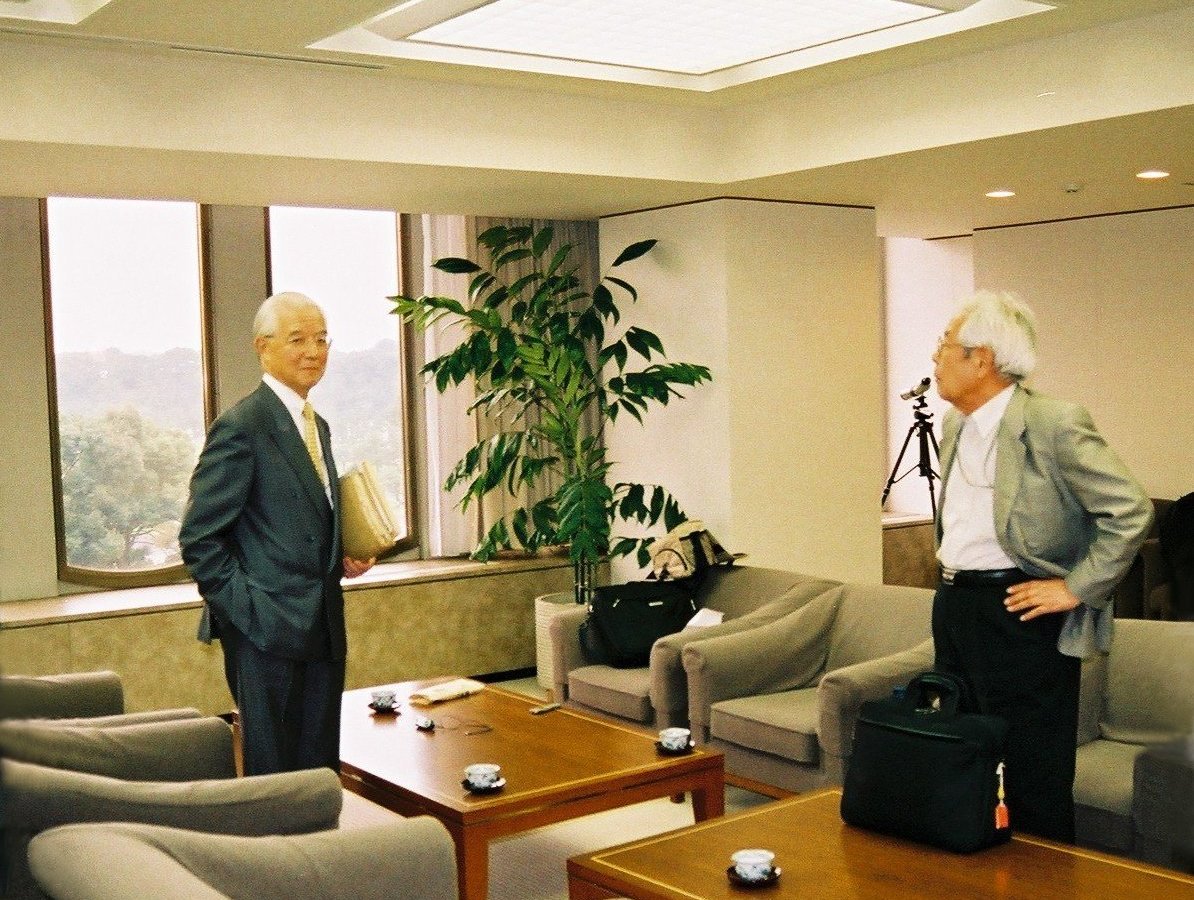 NIKON Headquarters, Marunouchi Tokyo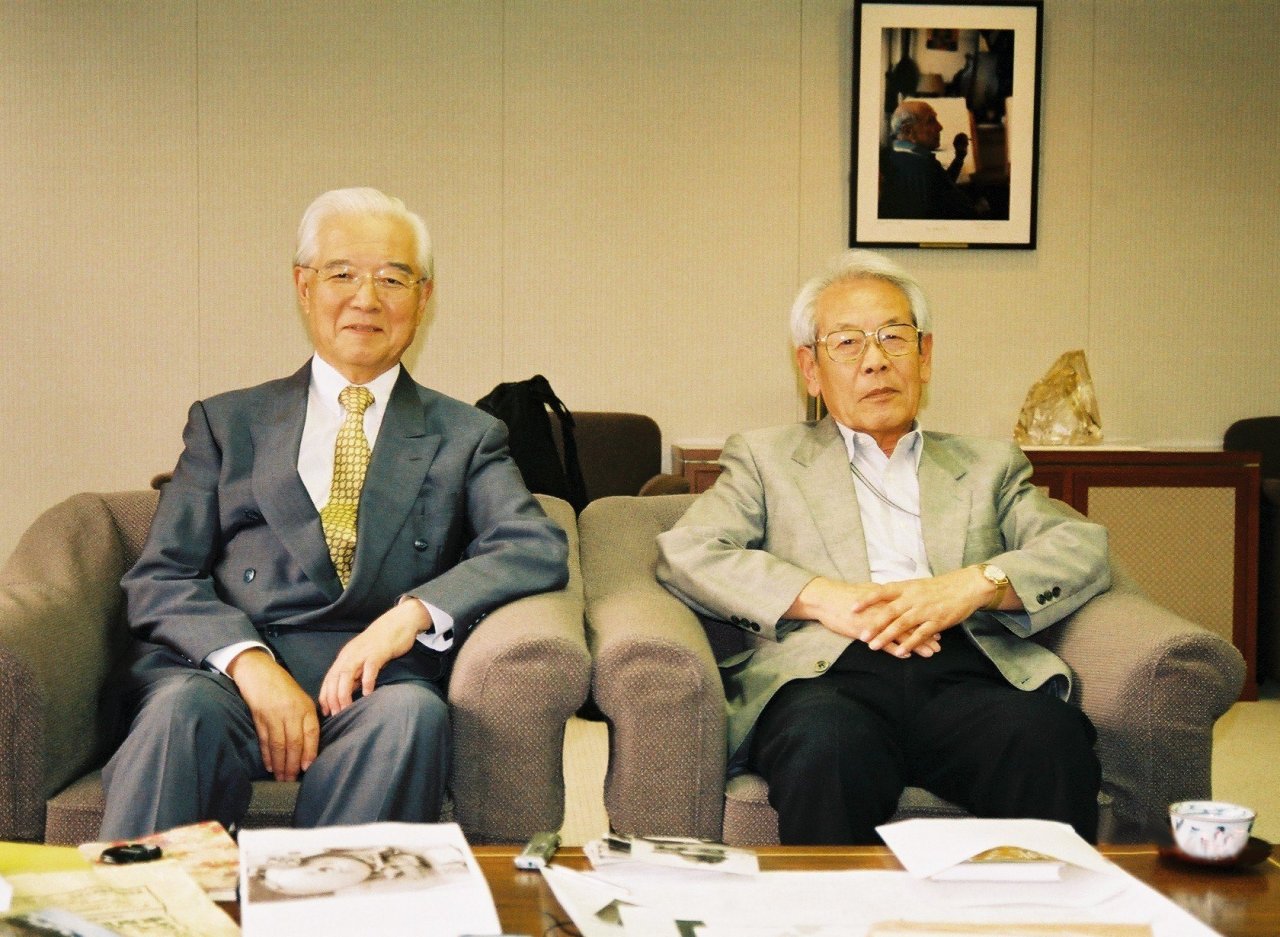 Mr. Shoichiro Yoshida and Mr. Hiroki Kosai
Beautiful Dodaira Observatory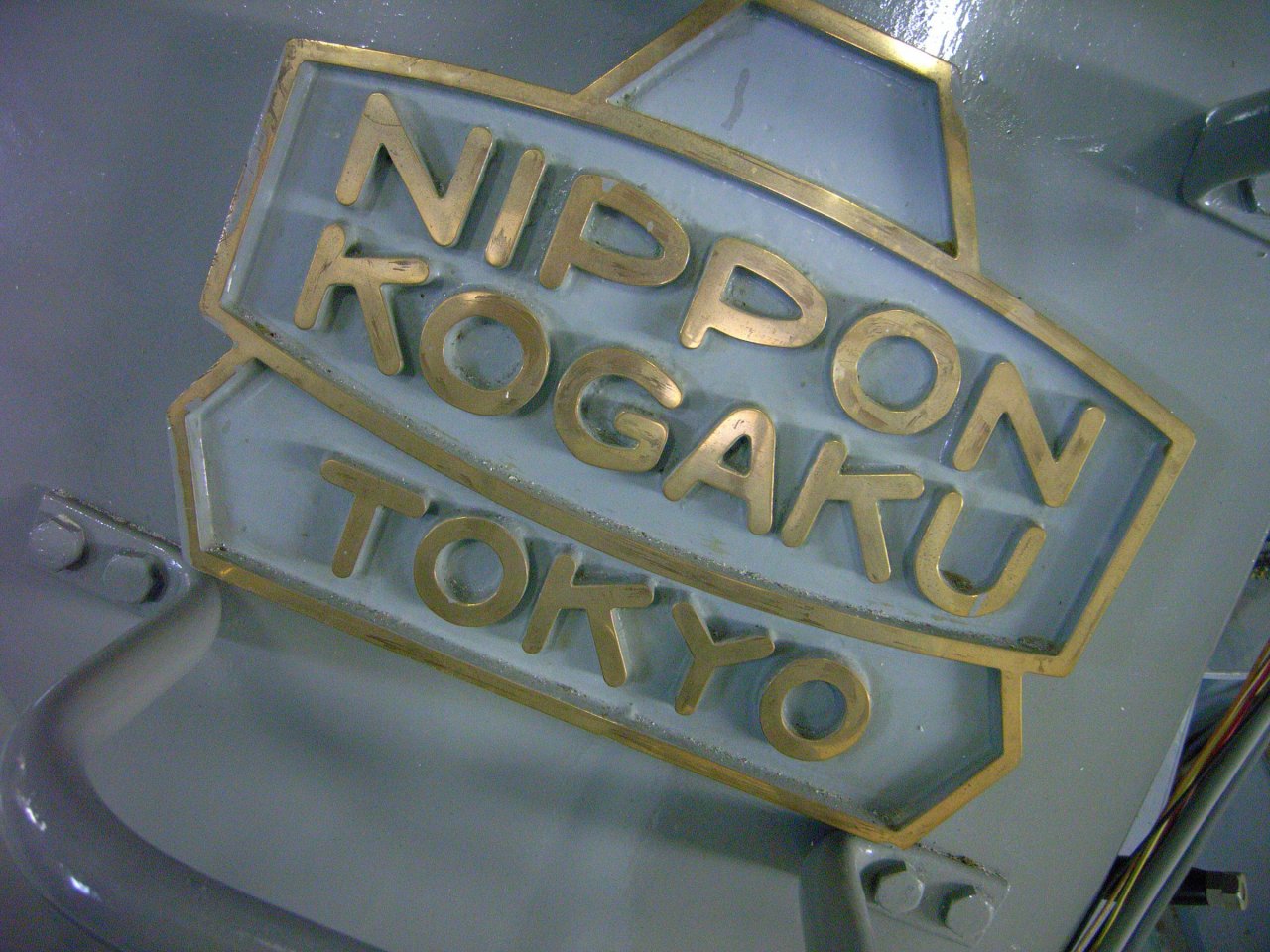 NIPPON KOGAKU TOKYO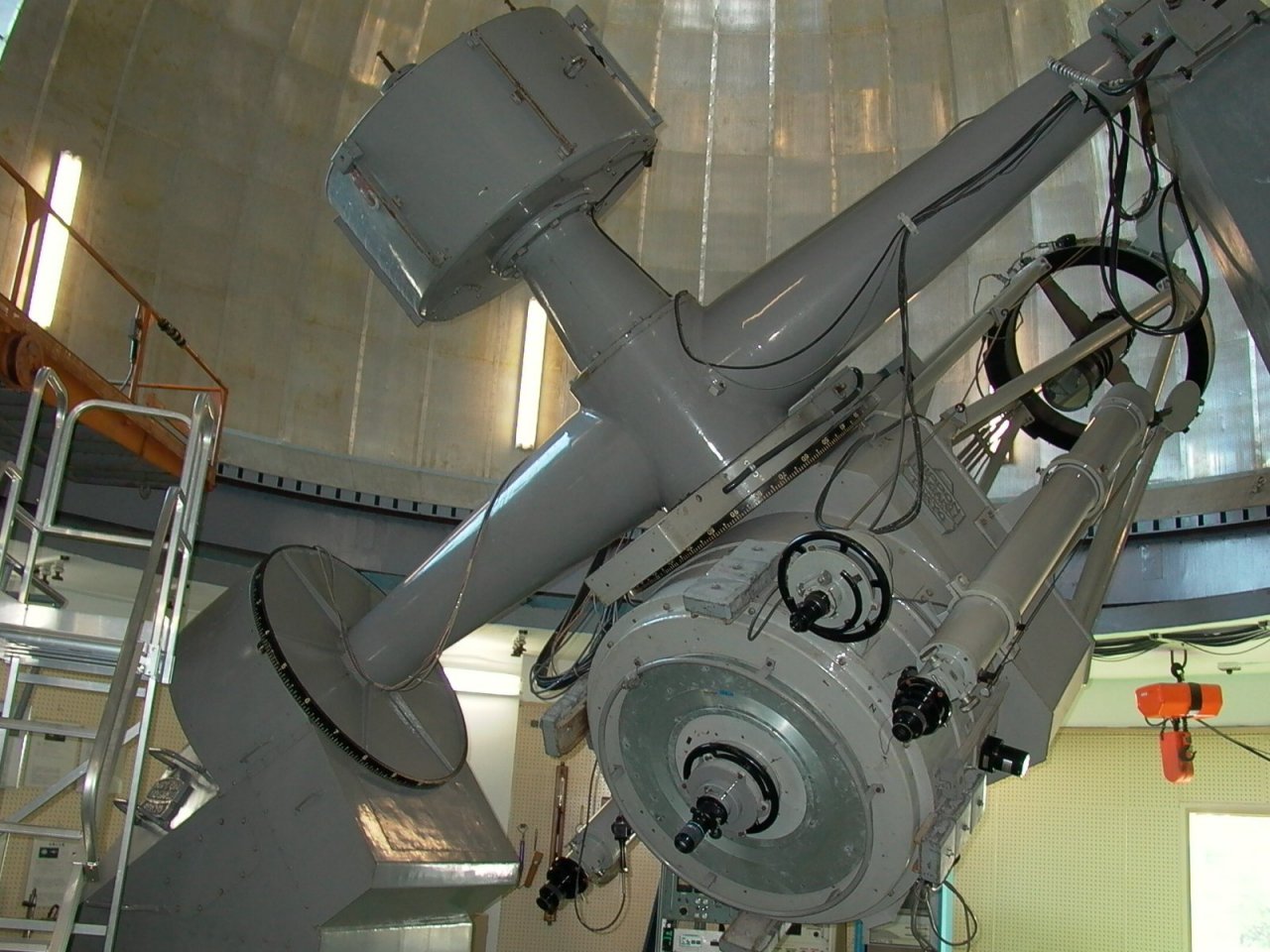 The Dynamic Beauty of a 91cm Mirror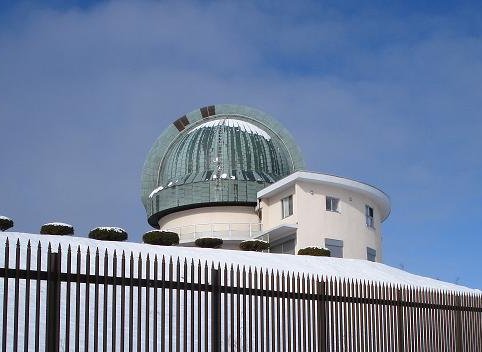 The DODAIRA Observatory
ALL WE LOVE DODAIRA
NIKKEI SCIENCE
The Japanese science magazine NIKKEI SCIENCE is the Japanese version of SCIENTIFIC AMERICAN magazine. It was good news for 2022. Part of the web article of the Japanese version of the Nikon Kenkyukai was quoted and published in the NIKKEI SCIENCE magazine.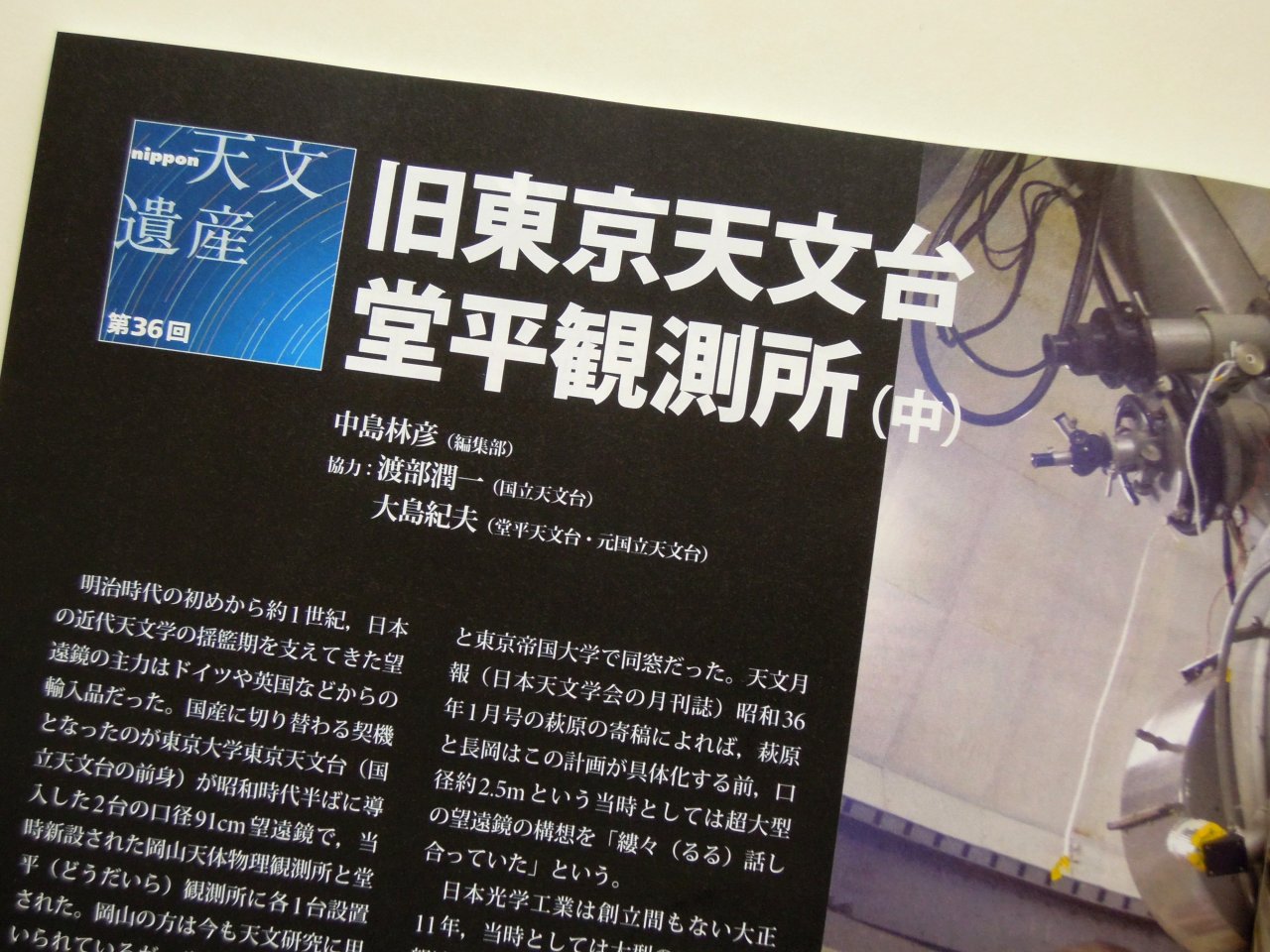 NIKKEI SCIENCE May 2022
Nippon Astronomical Heritage 36th, Former Tokyo Astronomical Observatory Dodaira Observatory. The essay contributed by Shoichiro Yoshida was quoted in NIKKEI SCIENCE May 2022. There is also a historical photo of the two side by side in this article.
The Nikon Kenkyukai Tokyo contributes to the development of science and technology in Japan.
Return to the top page of Nikon Kenkyukai
---
Copyright Michio Akiyama, Tokyo Japan 2008, 2023