May 2014, Nikon Kenkyukai Tokyo, Meeting Report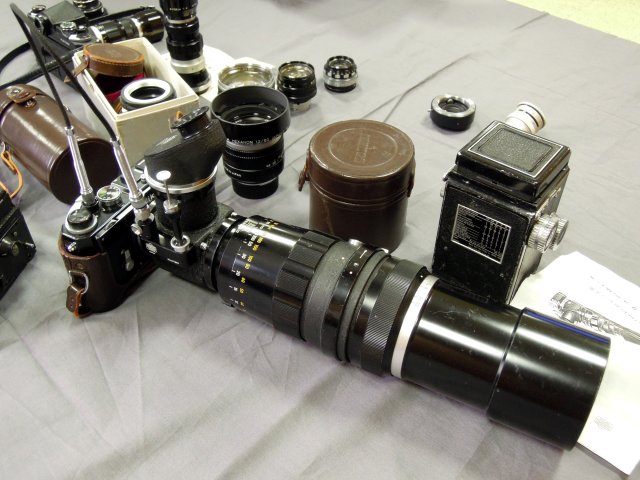 May 17, 2014
Tokyo Meeting
Japanese Cool Dolls
Show and Tell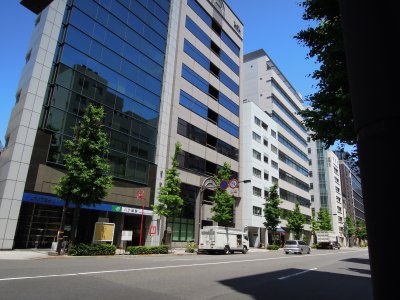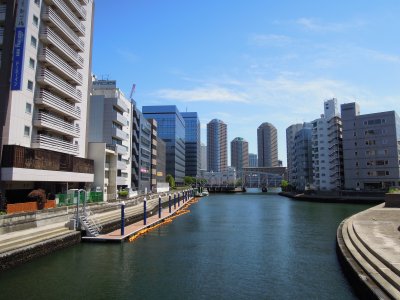 Tokyo City Skylight in May
Nikon Kenkyukai May Meeting
Tokyo city skylight in May is very nice season.
It started from the usual presentation session at first.
A professional photo journalist, Ryu Koakimoto, explained some photographs in the title with "The Celebrities with their Nikon Cameras".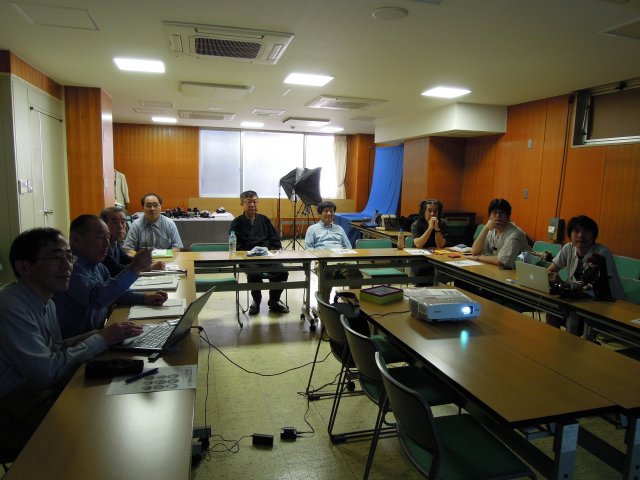 Ryu Koakimoto Told About "The Celebrities with their Nikon Cameras"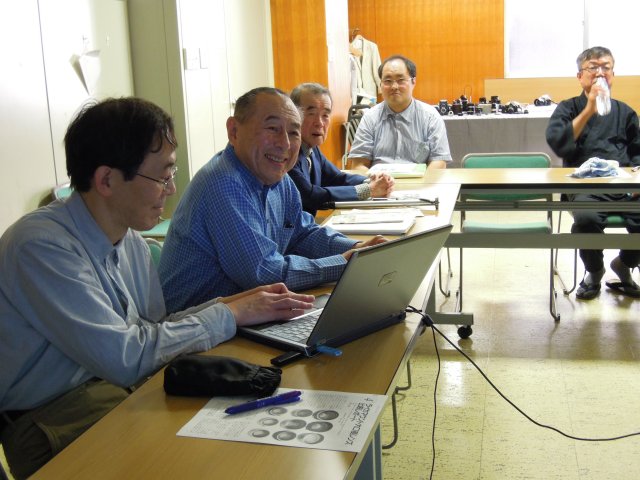 Ryu Koakimoto is knowledgeable about the celebs in the world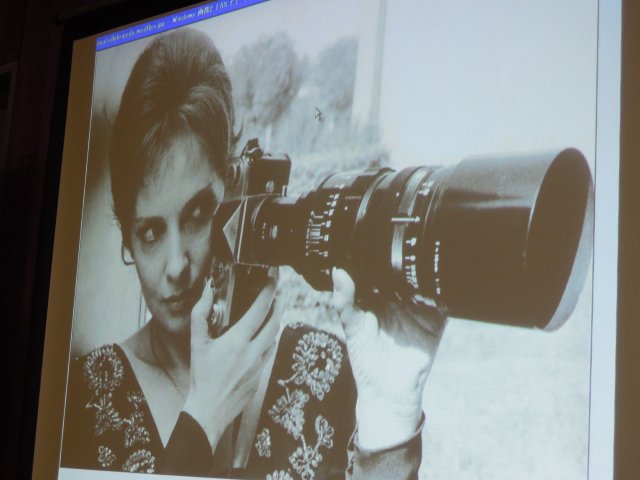 Gina Lollobrigida with her Nikon F and RF Nikkor 180mm F2.5
A professional science photographer, Ryuzo Niinobe, explained some good photo equipment. He praised the Linhof monopod and Ball Head.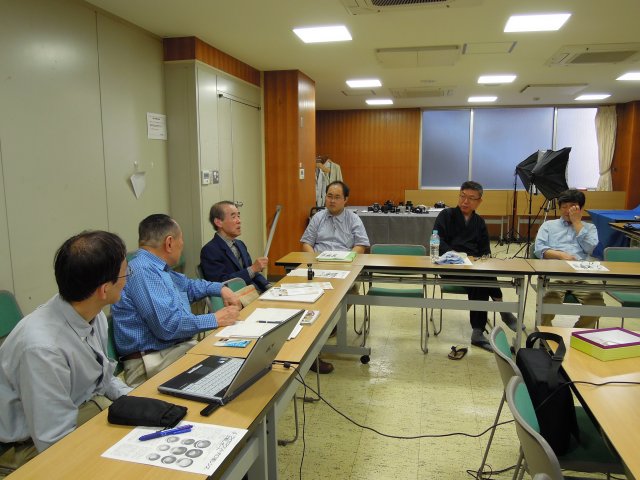 Ryuzo Niinobe Told About His Linhof Monopod
Nikon Workshop
Now, the next is a workshop session.
The theme of the beginning of a workshop is doll photo session.
Akihiko Suzuki carried the equipment for photo studios into the conference room. We built the nice photo studio there.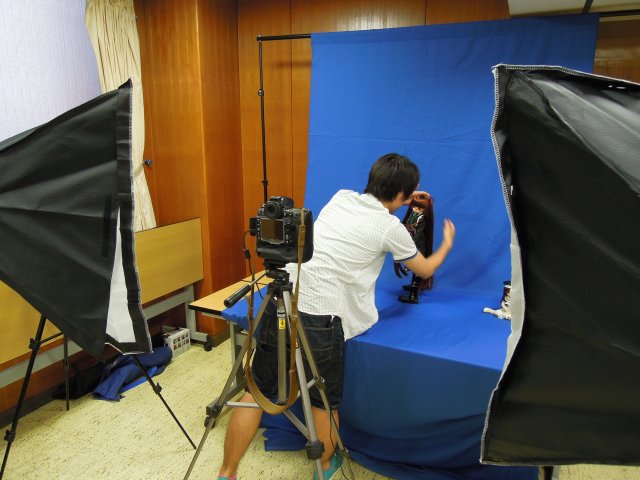 A stylist of the dolls who takes care of the hair of a cool doll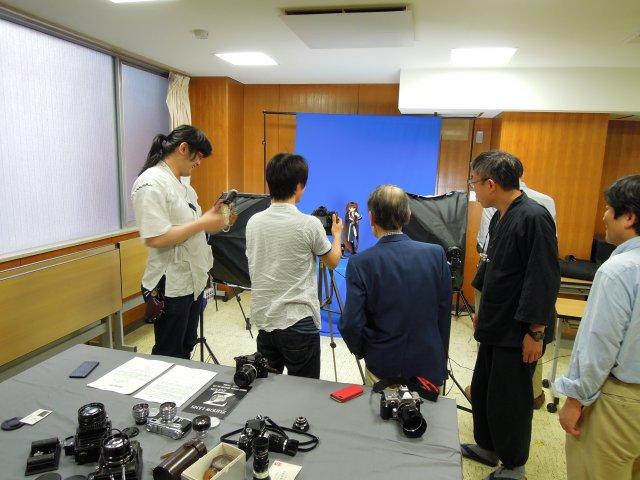 A test photograph is taken in the Nikon Kenkyukai doll studio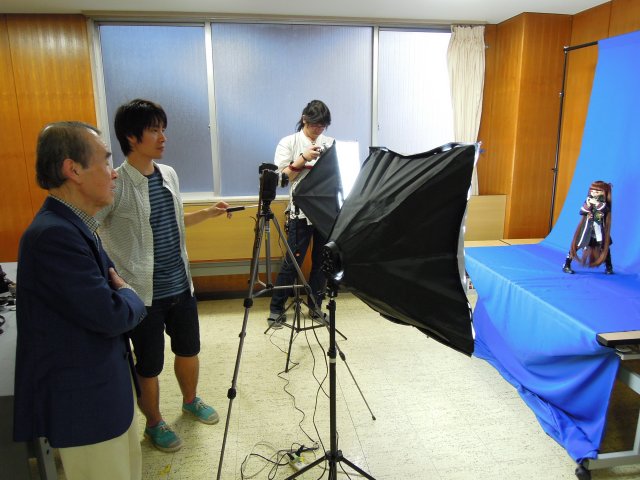 Ryuzo Niinobe advised him on studio lighting
The first Dolls Photo Session in the Nikon Kenkyukai was started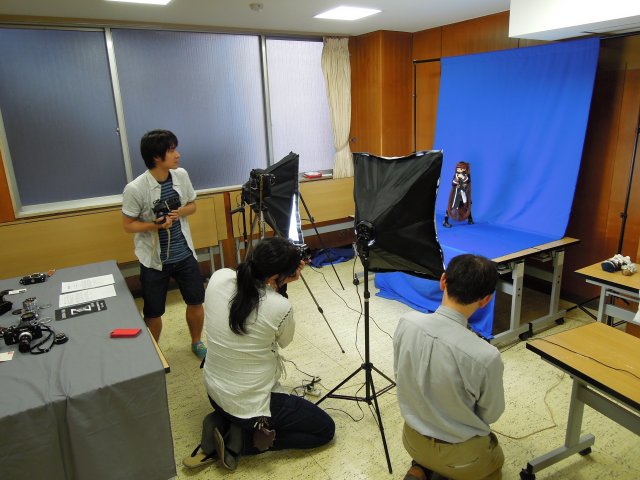 Nikon Kenkyukai Dolls Photo Session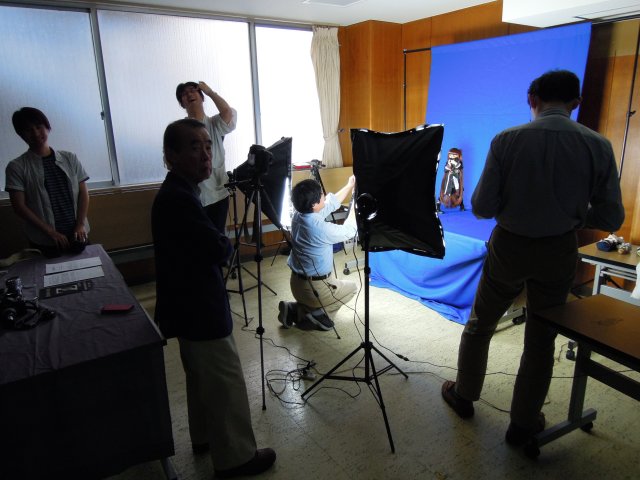 The Dolls Photo Session of the Nikon Kenkyukai is very pleasant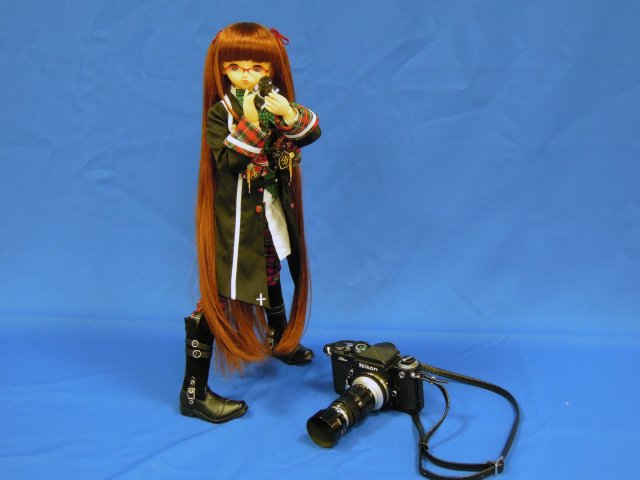 Japanese Cool Doll, Copyright(c) VOLKS INC. ZOUKEI-MURA
Show and Tell
The second theme of the workshop is "Show and Tell" session.
We listened to explanation from the owner, seeing a collection about "Triplet Lens" and "High Speed Lens".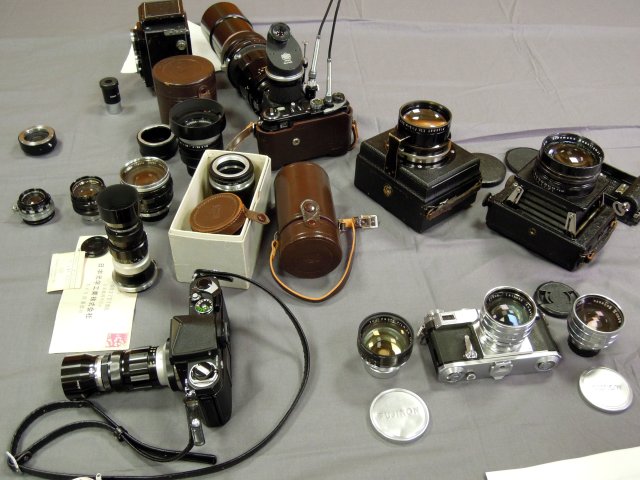 Triplet Lens and High Speed Lens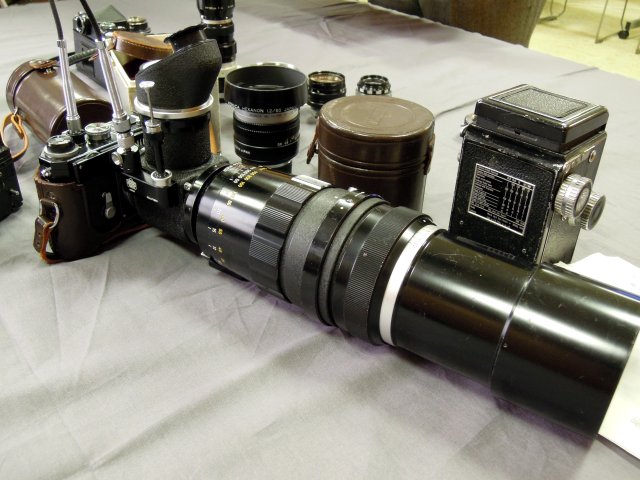 Nikkor-T 350mm F4.5 and Nikon Refrex Housing
Nikon Refrex Housing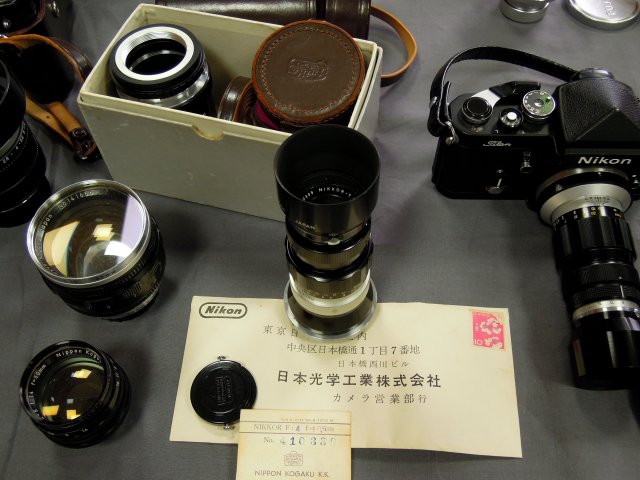 Mountain Nikkor, Nikkor-T 10.5cm F4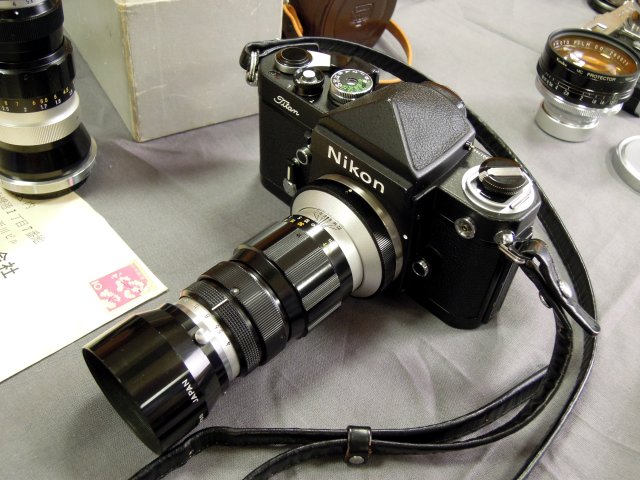 Nikon F2T and Mountain Nikkor, Nikkor-T 10.5cm F4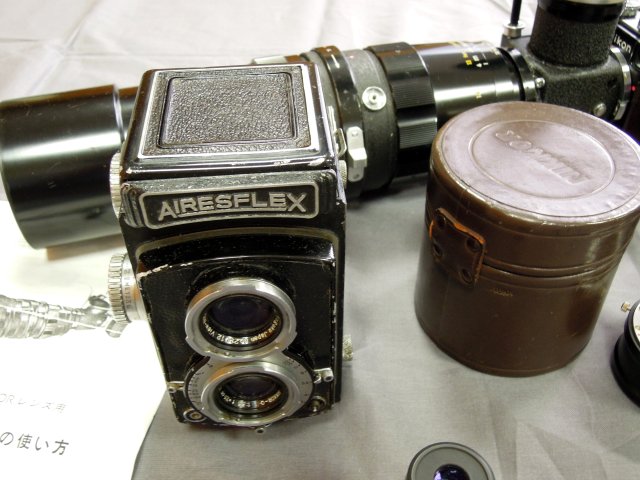 AIRESFLEX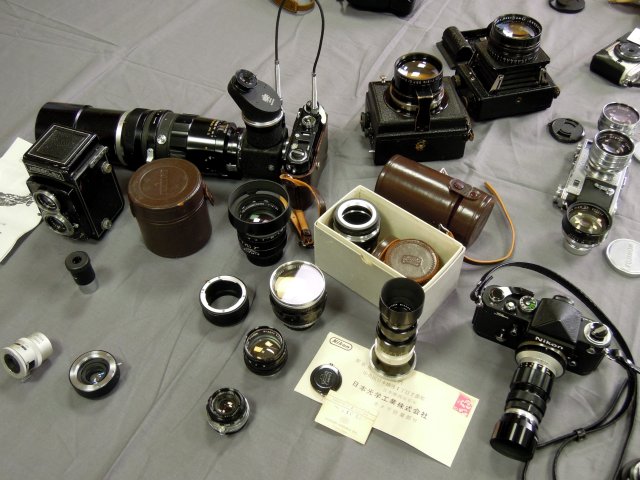 Nice Collection Table
High Speed Lens
Explanation of the Triplet Lens finished and the explanation about the High Speed Lens began.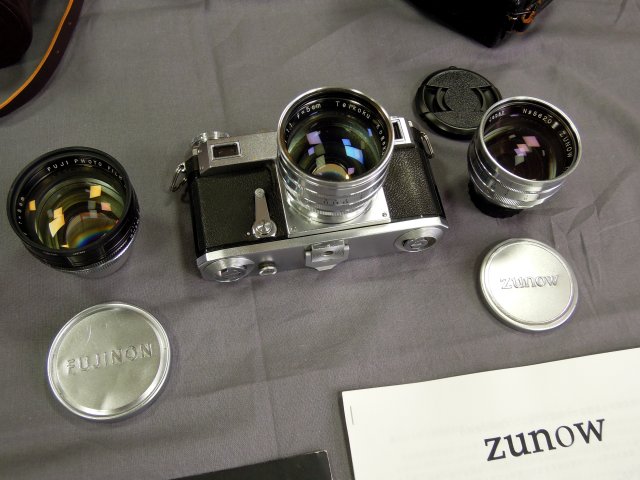 Fujinon 5cm F1.2, Zunow 5cm F1.1(Early V.), Zunow 5cm F1.1(New V.)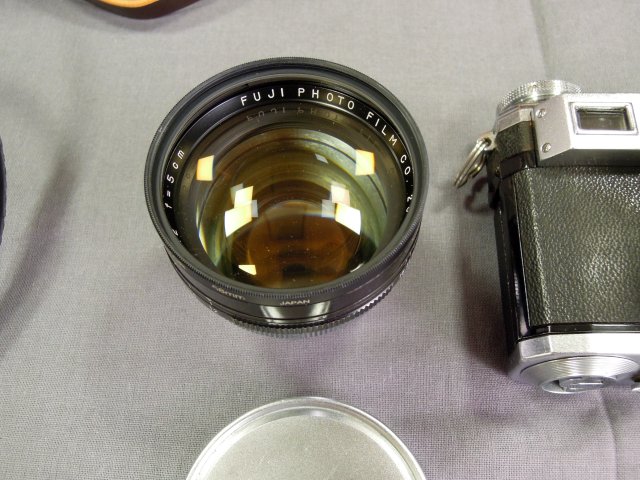 Fujinon 5cm F1.2 Contax Mount No.260028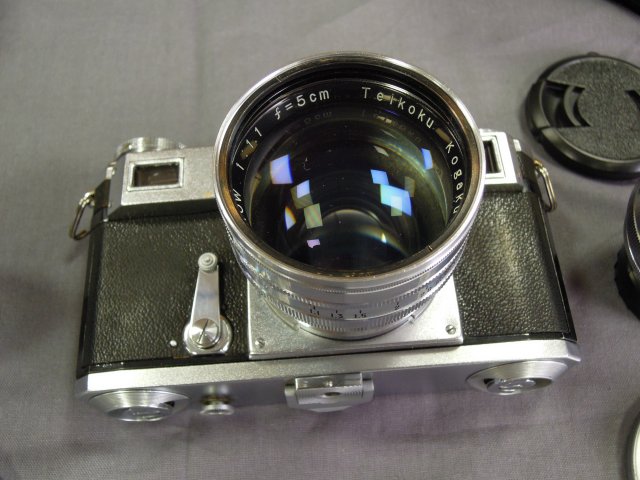 Rare Contax Mount Zunow 5cm F1.1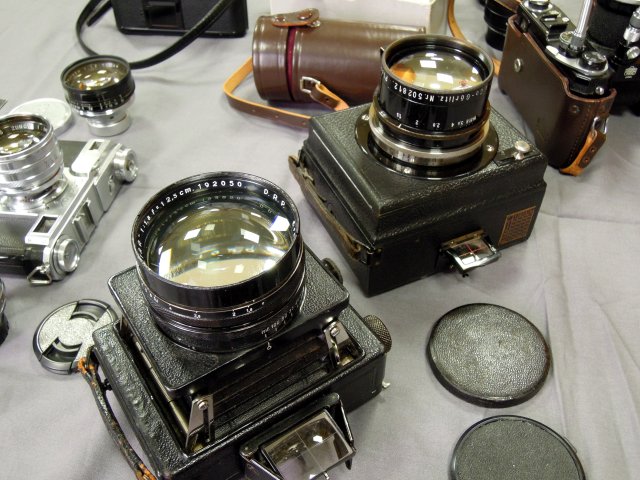 1920's Nacht Kamera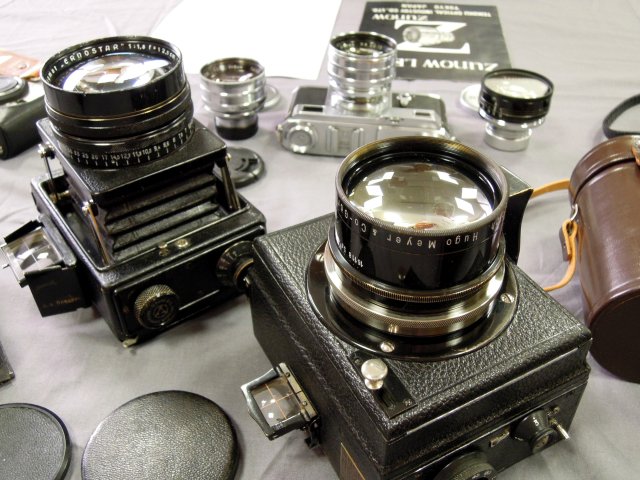 ERMANOX 6.5x9 and RECORD PRIMAR 6.5x9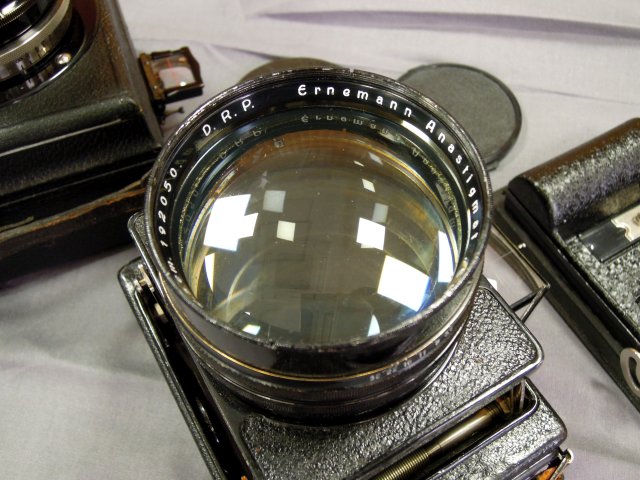 Ernemann Anastigmat Ernostar 12.5cm F1.8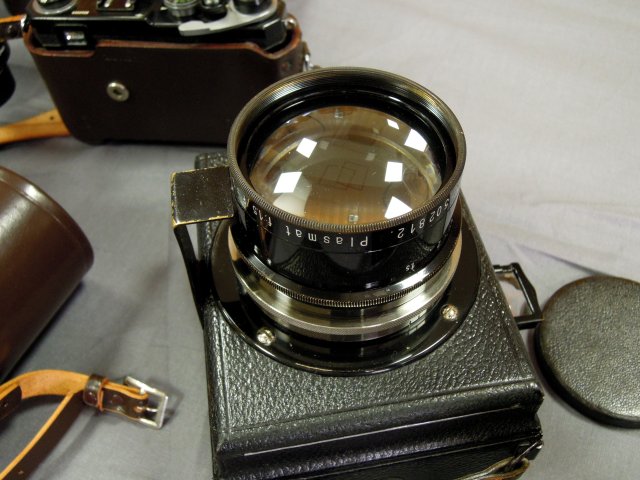 Plasmat 9cm F1.5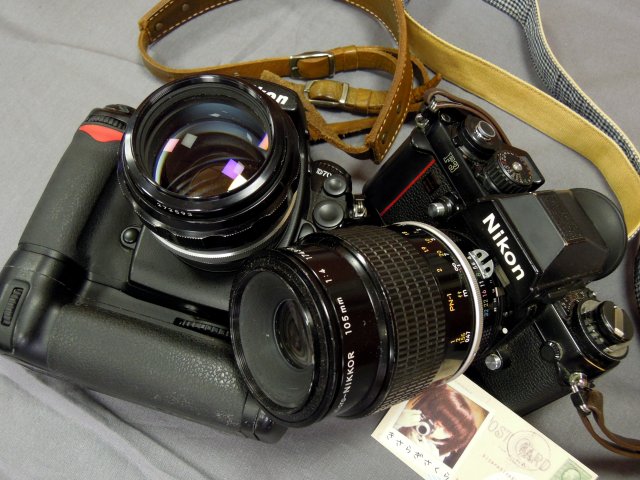 Nikkor-H Auto 85mm F1.8 and Micro Nikkor 105mm F4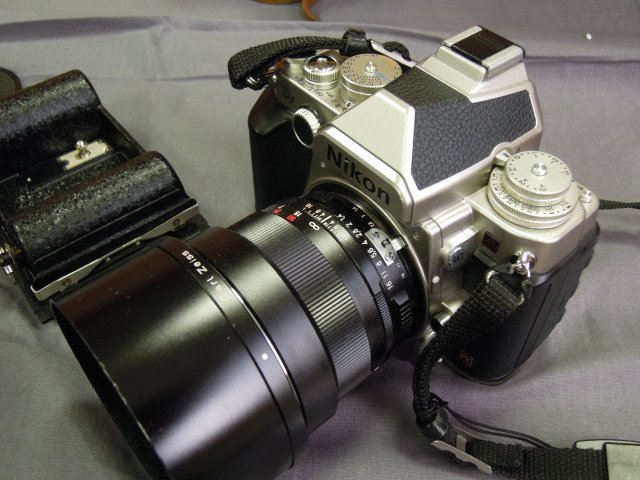 Planar T* 50mm F1.4 ZF and Nikon Df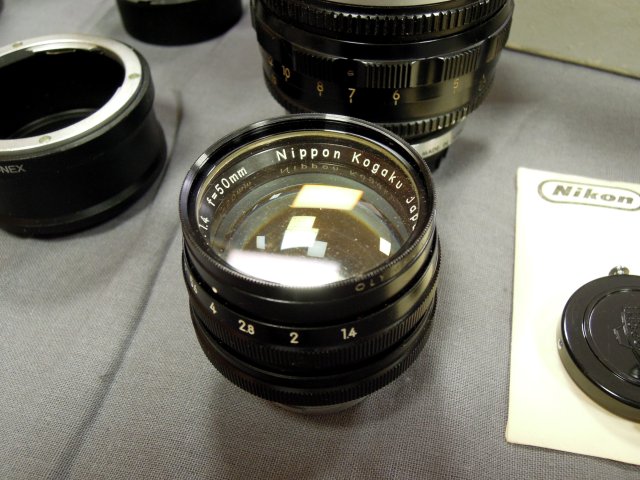 Nikkor 50mm F1.4 for the 1964 Olympics in Tokyo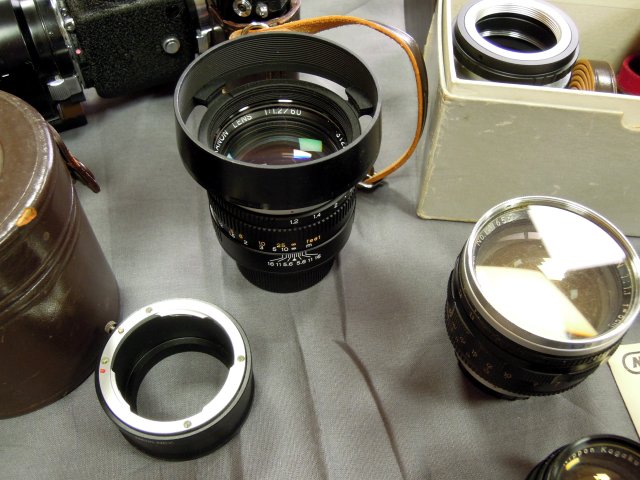 Hexanon 60mm F1.2 and Nikkor 5cm F1.1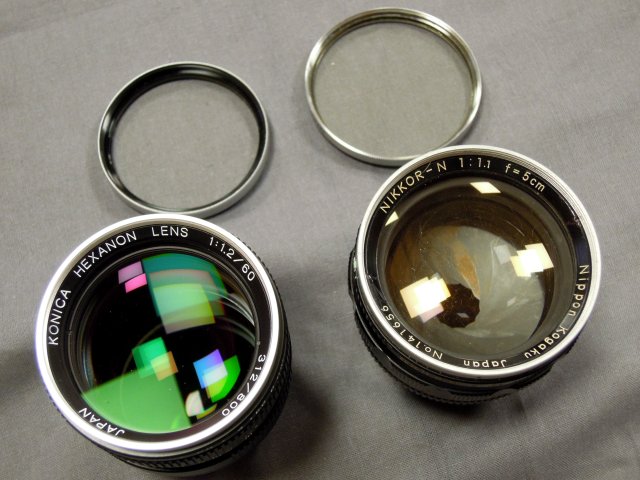 Beautiful Brilliant Lenses, Hexanon 60mm F1.2 and Nikkor 5cm F1.1
Return to the top page of Nikon Kenkyukai
---
Copyright Michio Akiyama, Tokyo Japan 2014, 2018