October 2005, Nikon Kenkyukai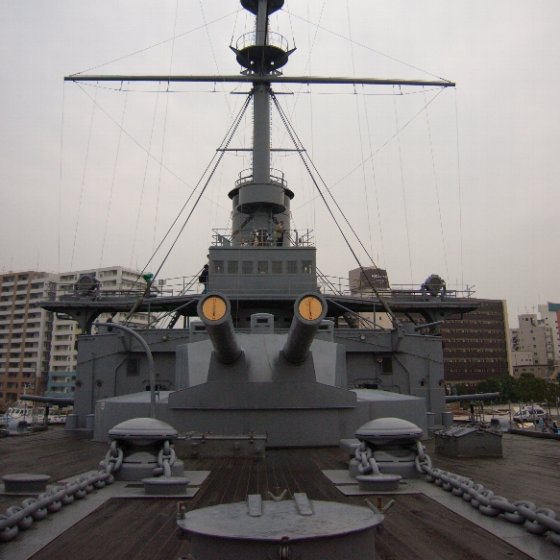 Very old battleship Mikasa, 1902
October 22, 2005
Nikon Kenkyukai Tokyo Meeting
Yokosuka Trip
Battleship Mikasa
Yokosuka Trip
The Nikon Kenkyuaki held the field workshop in Yokosuka, Japan. Yokosuka City is located in the southeast of Kanagawa Prefecture and on the middle of the Miura Peninsula faces Tokyo Bay on the east and Sagami Bay on the west. Yokosuka is within 50 km from Tokyo and 20 km from Yokohama. While situated in Tokyo Area, Yokosuka is brimming with the wonders of nature both along the seaside and in the mountains.
The Commemoration Ship the Mikasa
Nikon Kenkyukai members visited Mikasa Park to meet the battleship Mikasa. The Mikasa was the flagship of Admiral Togo Heihachiro, Commander in Chief of the Imperial Japanese Navy Combined Fleet during the Russo-Japanese War (1904-1905). Marshal-Admiral Marquis Togo Heihachiro is famous as the Japanese who used high performance "Zeiss" binoculars first. The Mikasa is now preserved in the Mikasa Park, Yokosuka City.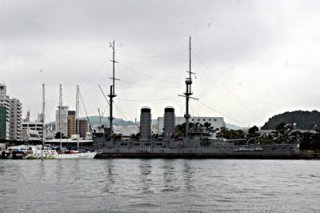 Battleship Mikasa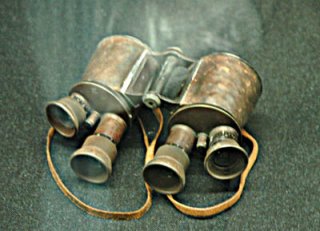 Admiral Togo Heihachiro's Zeiss binoculars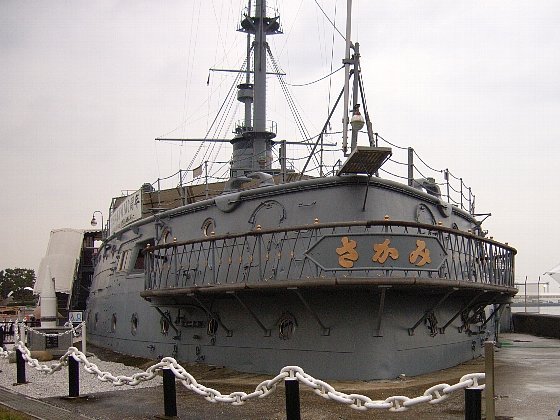 Rear part of the battleship Mikasa
Sarushima Island
Sarushima (Monkey Island) was a military fortress off-limits to the general public until the end of the World War II. It is accessible now by boat from the Mikasa Pier.
Nikon Kenkyukai members explored the remains of the fortress. Of course, Nikon SP, S2, S, I and Nikon D2X with their hands. Nikon is the "Best camera to travel with".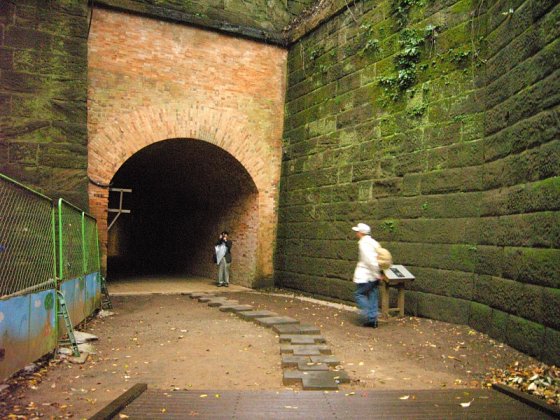 Old fortress in Sarushima island
Return to the top page of Nikon Kenkyukai
---
Copyright Michio Akiyama, Tokyo Japan 2005, 2022