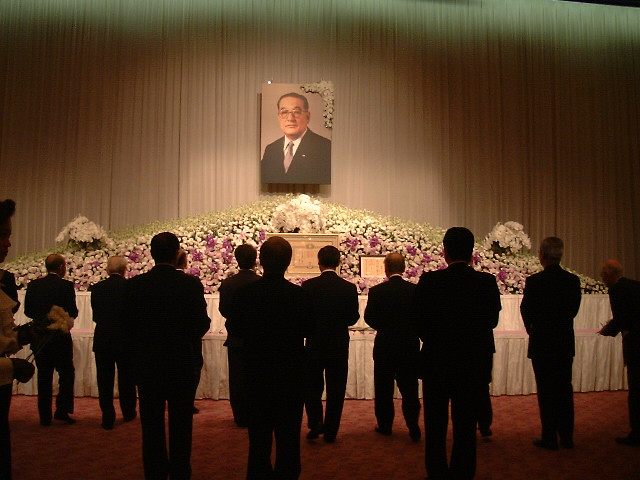 October 27, 2004
Mr. Motor Drives
Spirit of Nippon Kogaku
A memorial service for Mr. Shigetada Fukuoka
A memorial service for Mr. Shigetada Fukuoka, former president of Nippon Kogaku was held on 27th October 2004 at Tokyo Kaikan. He was 86 when he passed away on 7th September 2004.
As you know he is the man who decided to promote the motor drive for Nikon S2, among his other achievements. He was a very special person. We will all miss him. He has moved on to a better place. Let him rest in peace.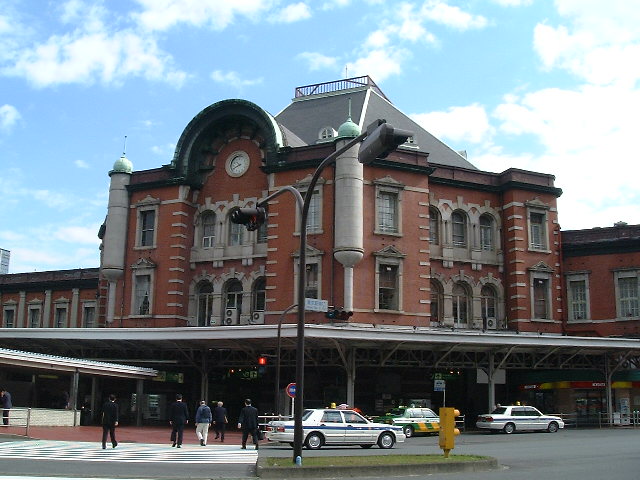 Tokyo station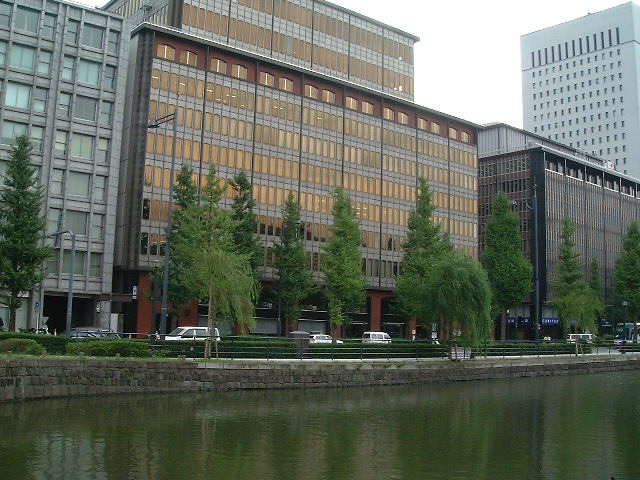 Tokyo Kaikan, Marunouchi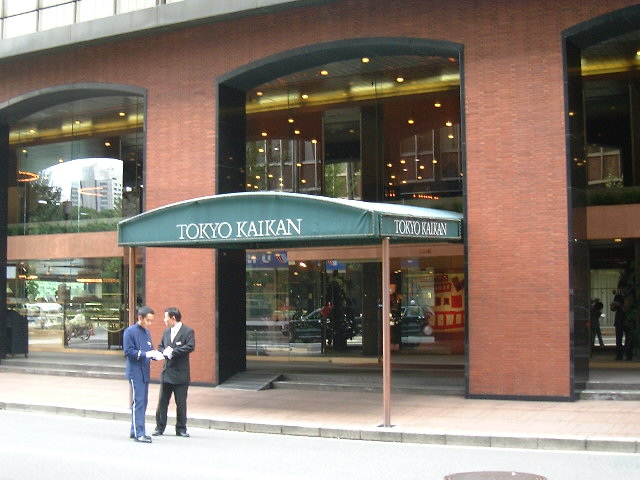 Tokyo Kaikan, Entrance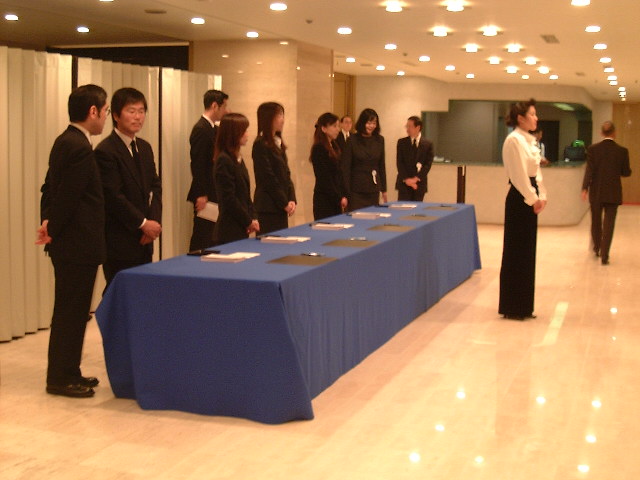 Registration, Rose room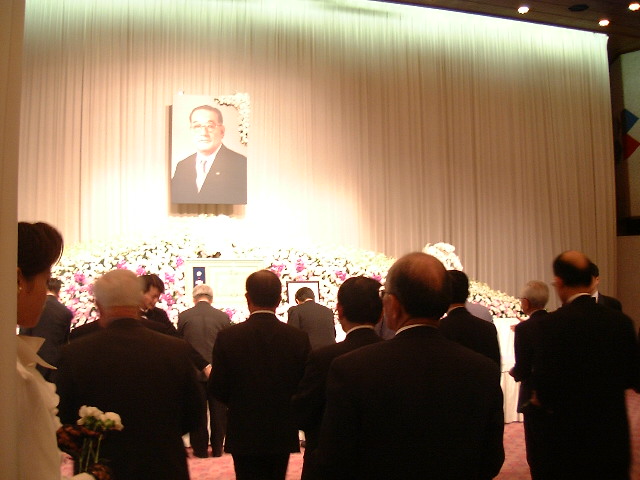 Mr. Shigetada Fukuoka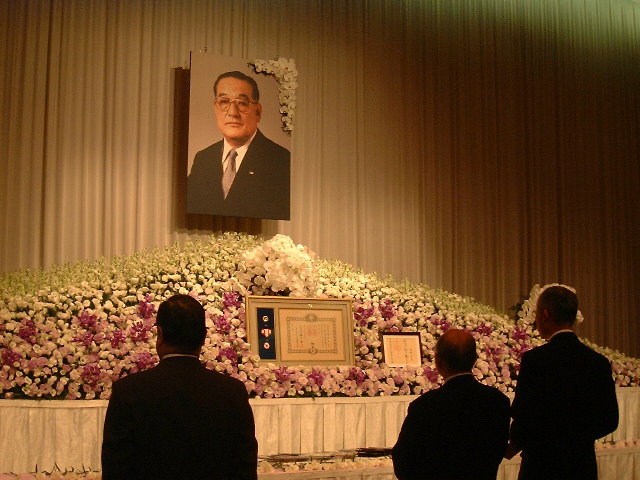 Mr. Motor drive, Fukuoka-san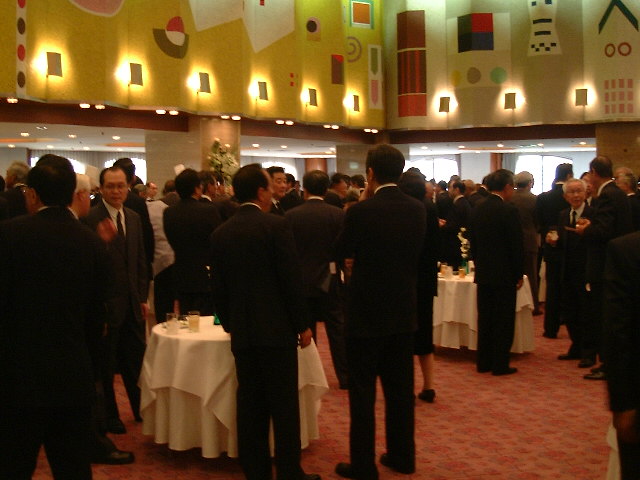 Meeting
Memorial Card
Ryu Koakimoto, Tad Sato, Katsuharu Takashima, Akihiko Suzuki and Michio AKiyama of the member of Nikon Kenkyukai were attended.
Thank you Mr. Shigetada Fukuoka.
Thank you Fukuoka-san.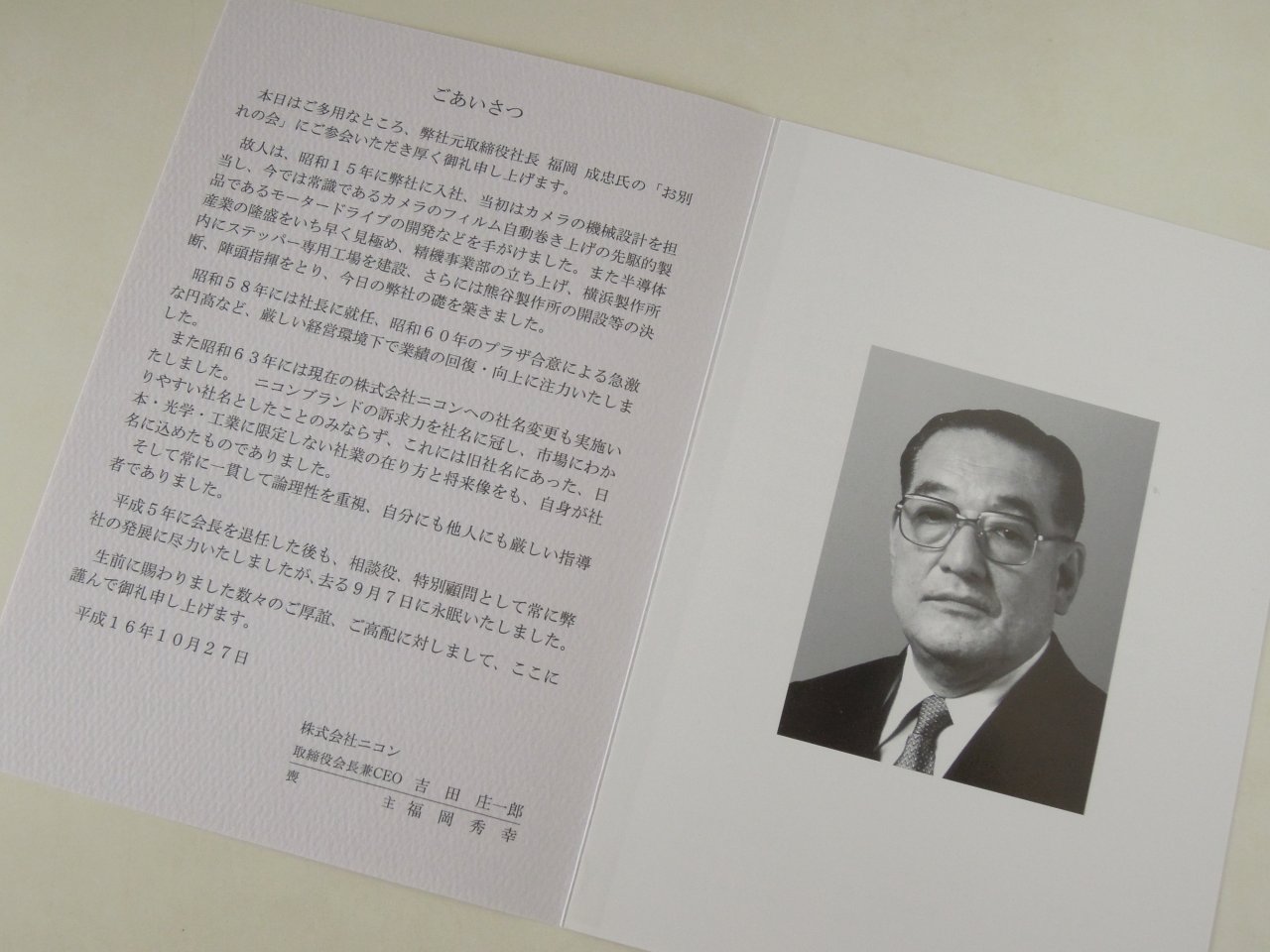 Mr. Fukuoka's Memorial Card
Return to the top page of Nikon Kenkyukai
---
Copyright Michio Akiyama, Tokyo Japan 2004, 2022