Nikon Museum Special Collection 2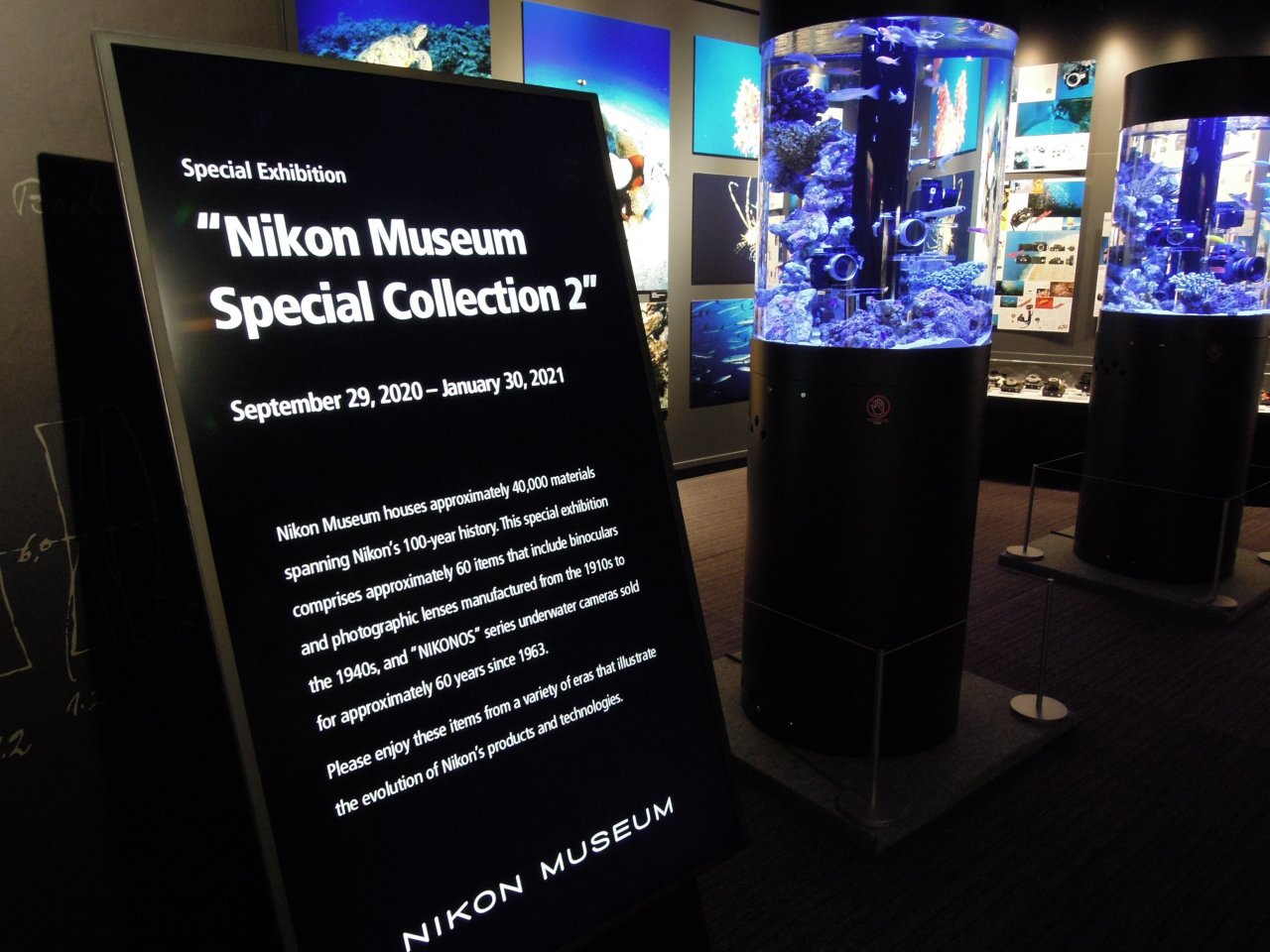 Nikon Museum Special Collection 2
Special Exhibition "Nikon Museum Special Collection 2"
Dates : September 29, 2020 (Tue) - February 27, 2021 (Sat)
Place : Nikon Museum, Shinagawa Tokyo
Exhibits : Approximately 60 items including cameras, measuring instruments and industrial equipment Underwater photographs taken using "NIKONOS" series
Nikon Museum is holding the "Nikon Museum Special Collection 2" from September 29, 2020 to February 27, 2021.

This is the sequel to the enthusiastically-received "Nikon Museum Special Collection", held last year. In this exhibition, approximately 60 items from the approximately 40,000 items in the Nikon Museum collection will be exhibited. Six models from the "NIKONOS" series of underwater cameras will be exhibited submerged in an aquarium, in addition to binoculars manufactured by Fujii Lens Manufacturing, the predecessor of Nikon binoculars, photographic lenses from the 1930s to the 1940s, and measuring instruments.

This is a very rare exhibition that includes items illustrating the evolution of Nikon's products and technologies in a variety of eras from the 1910s to the 1990s.

Major exhibits

NIKONOS series of underwater cameras, Binoculars manufactured by Fujii Lens Manufacturing, 1930s photographic lenses (SUNAYAMA Nikkor 50mm f/3.5 prototype, Hermes 5.5cm f/3.5, etc.), Special use lenses, Measuring instruments, X-ray Regno Nikkor lenses, etc.
Extension
The special exhibition "Collection 2" was scheduled to be held from September 29, 2020 to January 30, 2021, but the extension of the exhibition was announced as follows.
Extension of Special Exhibition
Nikon Museum is currently open while doing everything possible to prevent further spread of the novel coronavirus.
Although our "Nikon Museum Special Collection 2" exhibition has attracted great interest, given the current situation, many people are avoiding outings and it is difficult for people to casually drop in to the museum. We have therefore decided to extend the period of the exhibition for about one further month, to February 27 (Sat), 2021.
Nikon Museum continues to take measures with respect to the spread of infection, and may implement further measures according to infection status and the requirements of the Japanese and Tokyo Metropolitan governments.
Visiting Nikon Museum
Michio Akiyama of the Nikon Kenkyukai member visited the Nikon museum on Autumn nice day in October 2020. Well, let's enjoy a special exhibition with me together.
Notes:
I would like to show you a special report for you who can not visit the Nikon museum in Tokyo Japan. You can get the large size image by clicking on the following images.
Michio Akiyama/JAPAN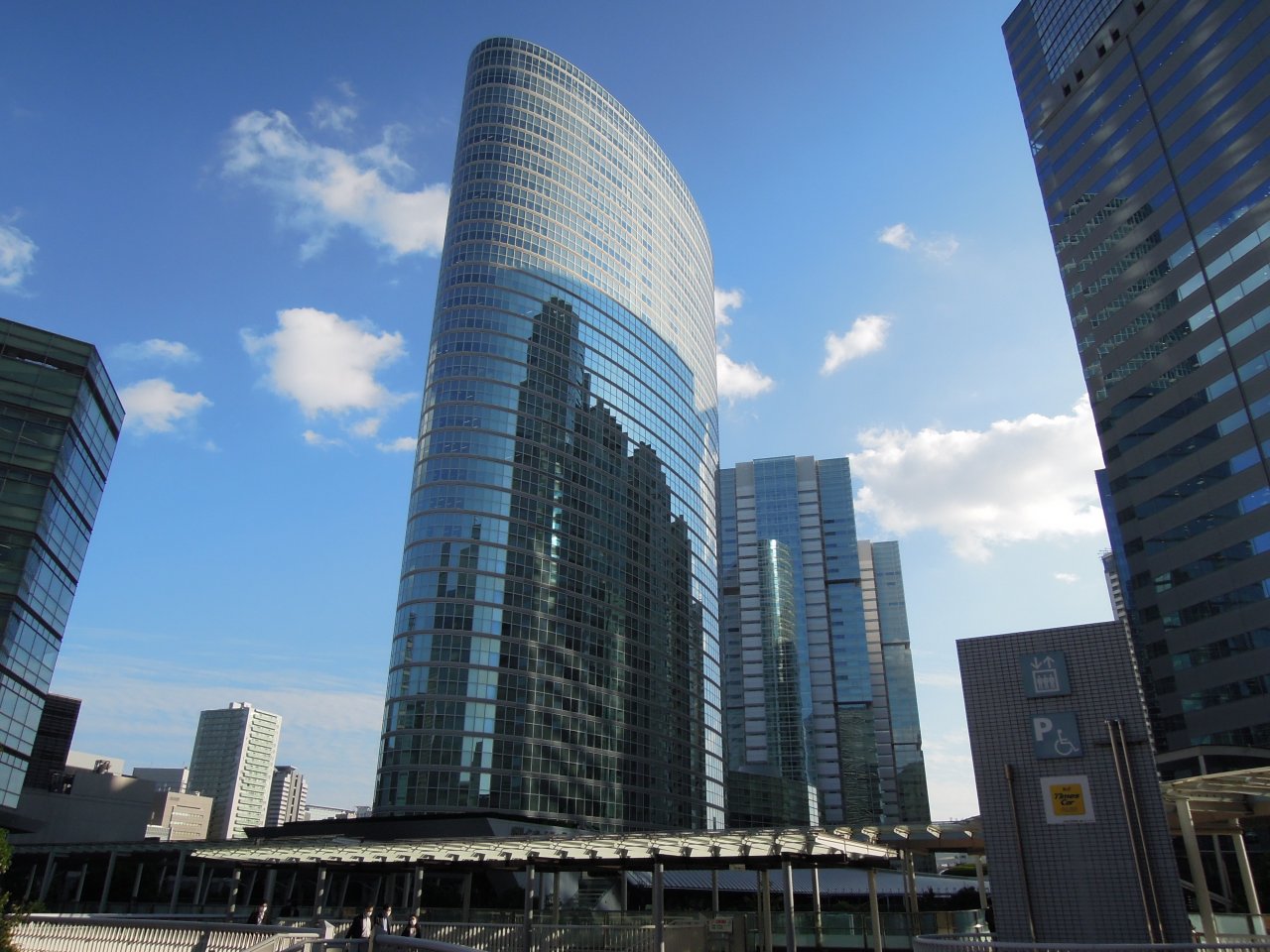 Shinagawa, Tokyo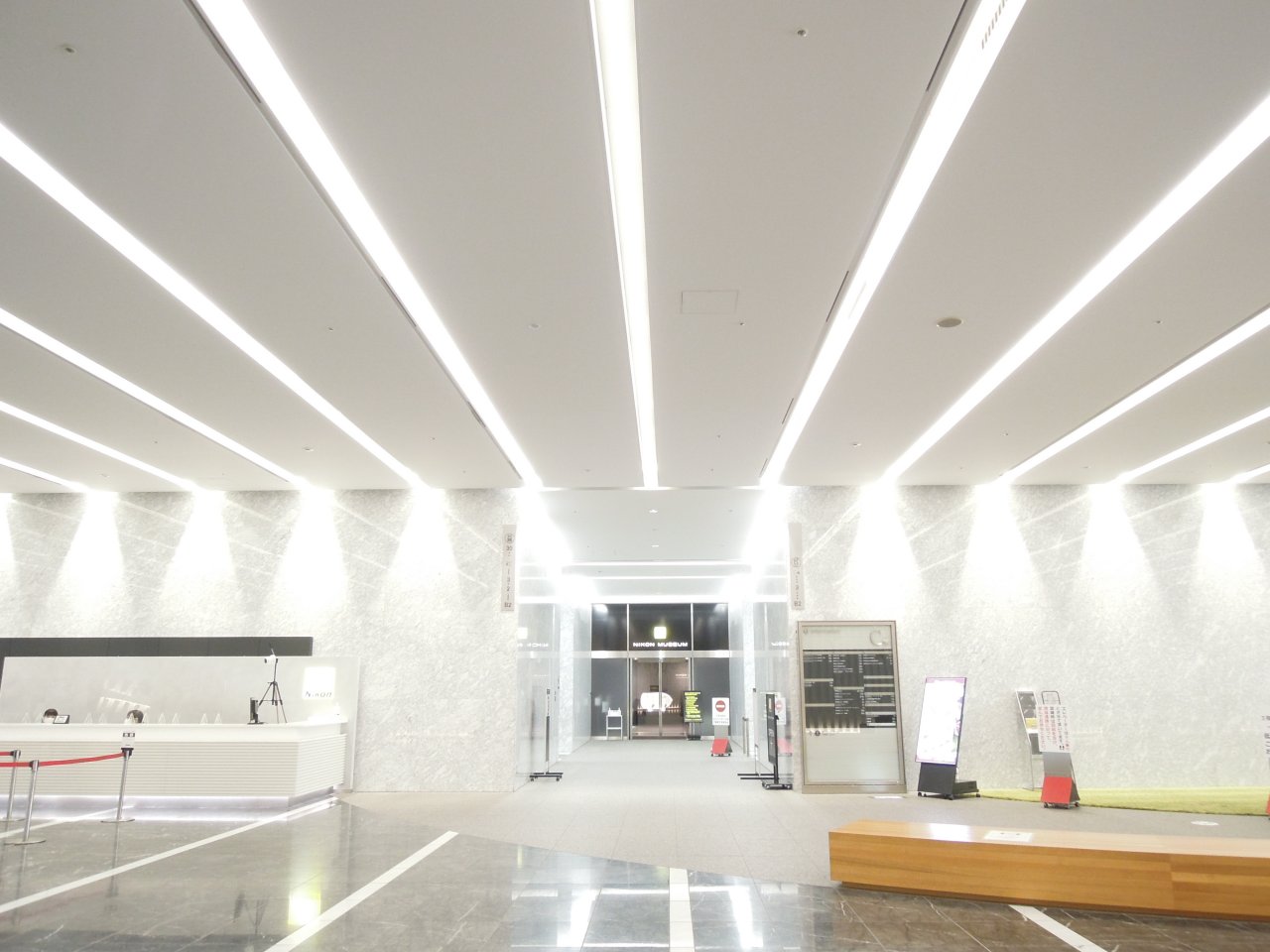 Brilliant Nikon Headquarters
Nikon Museum
Next Page Articles
→ Next Chapter 1 1930s SUNAYAMA Nikkor
Shortcuts Here
Chapter 0 Top Page
Chapter 1 1930s SUNAYAMA Nikkor
Chapter 2 Special Use Aero Nikkor
Chapter 3 X-ray Regno Nikkor
Chapter 4 Measuring Instruments, Binoculars
Chapter 5 All About NIKONOS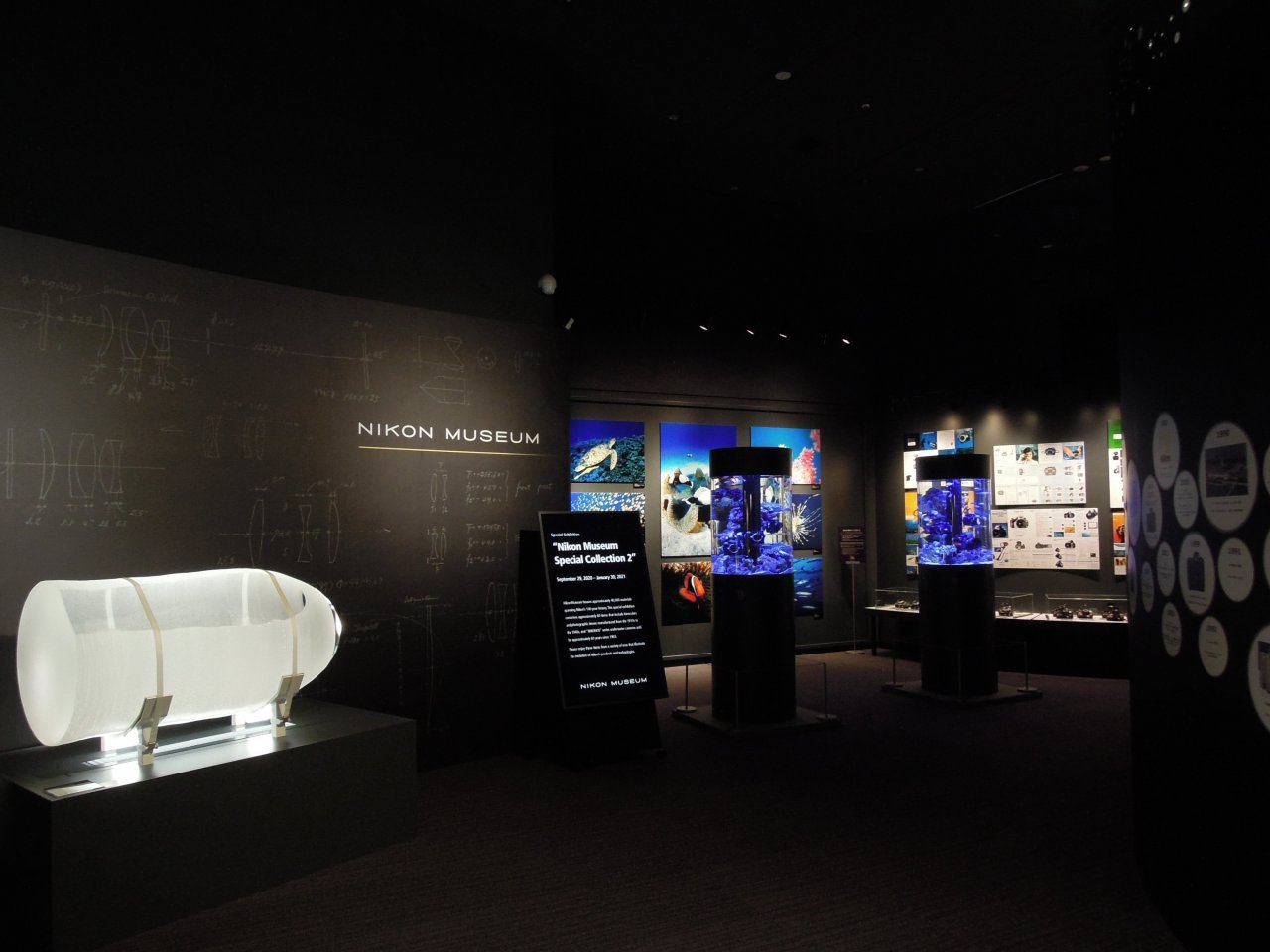 Nikon Museum
Return to the top page of Nikon Kenkyukai
---
Copyright Michio Akiyama, Tokyo Japan 2020, 2021