June 2008, Nikon Kenkyukai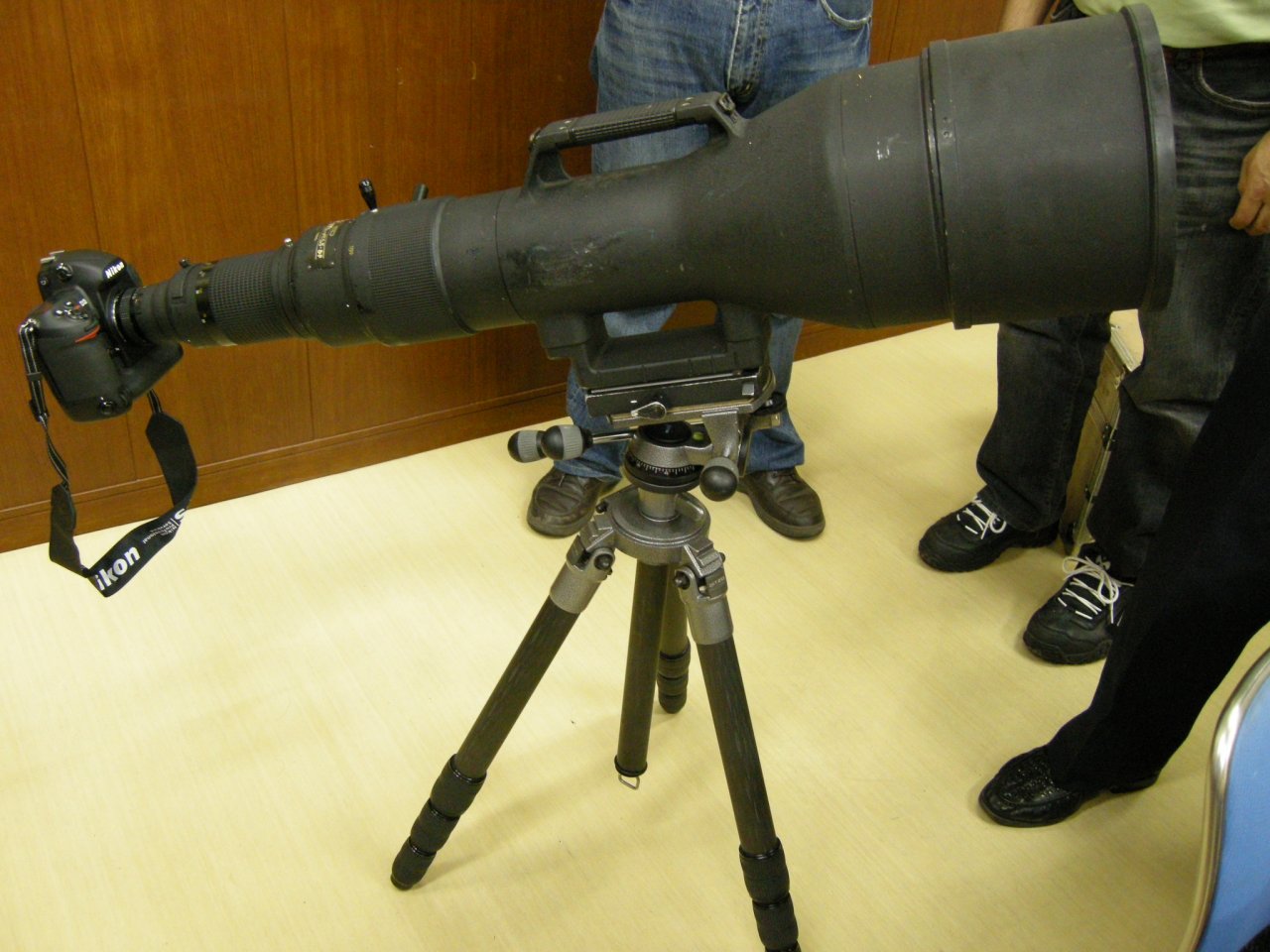 Zoom-Nikkor ED 1200-1700mm F5.6-F8 P IF
June 21, 2008
Nikon Kenkyukai Tokyo Meeting
Very Huge Lens
Zoom-Nikkor ED
1200-1700mm Special
June Meeting in Tokyo
Early summer in Tokyo is June. We like happy meeting though Tokyo is a rainy season. Such a day will become feelings that you want to meet the very huge Zoom-Nikkor ED 1200-1700mm lens.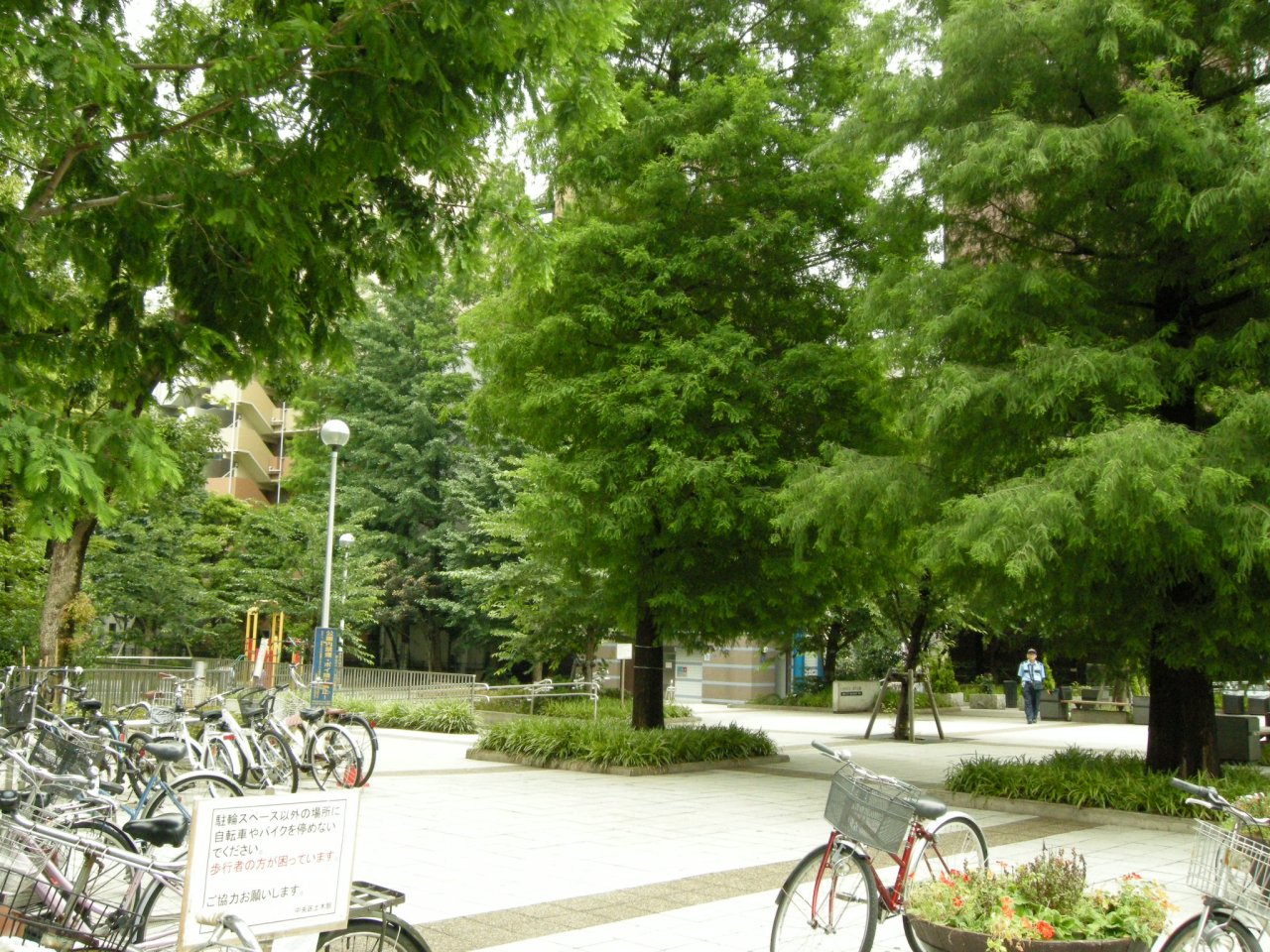 Tokyo in early summer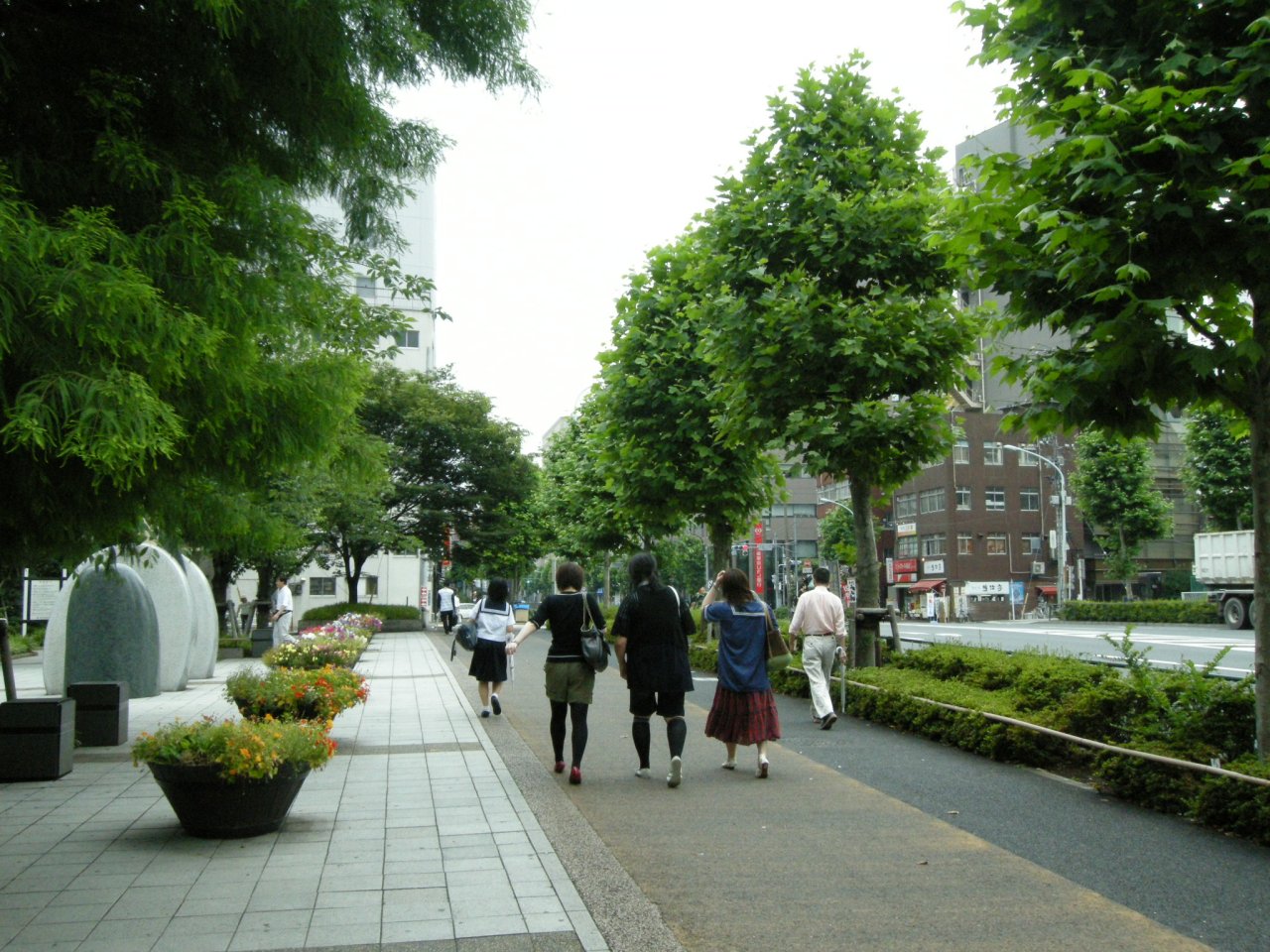 Rainy season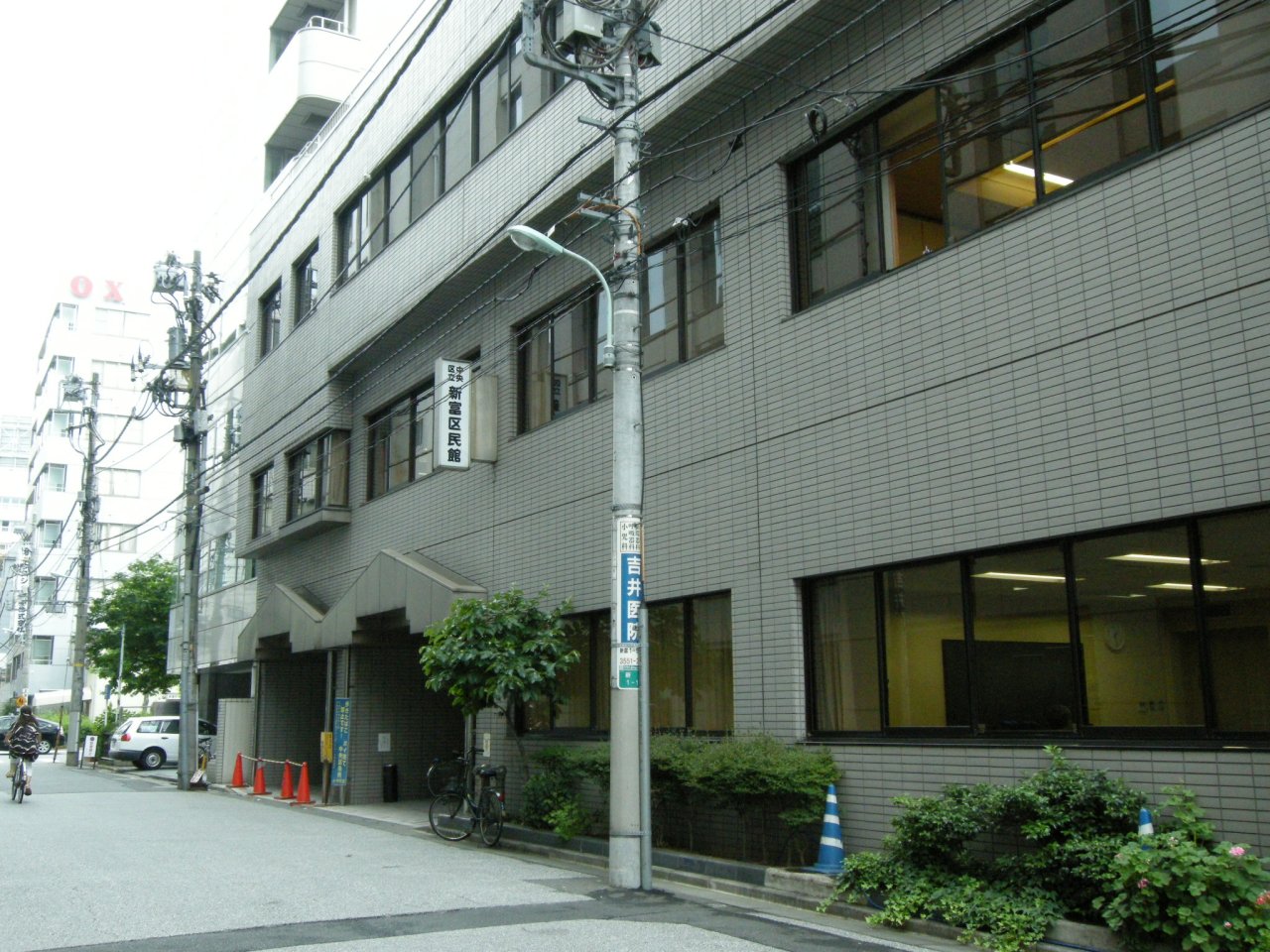 Tokyo Meeting in June
Ryu's Press Story
Mr. Ryu Koakimoto has a lot of overseas correspondent experiences. Moreover, he is a journalist who has used the Nikon camera from the creation period. He showed us his PRESS CARD collection. A Vietnam war, Apollo 11 launch, Enterprises coverage, a Russian situation, Space Shuttle launch, NASA's space mission and a lot of historical big events are his stages.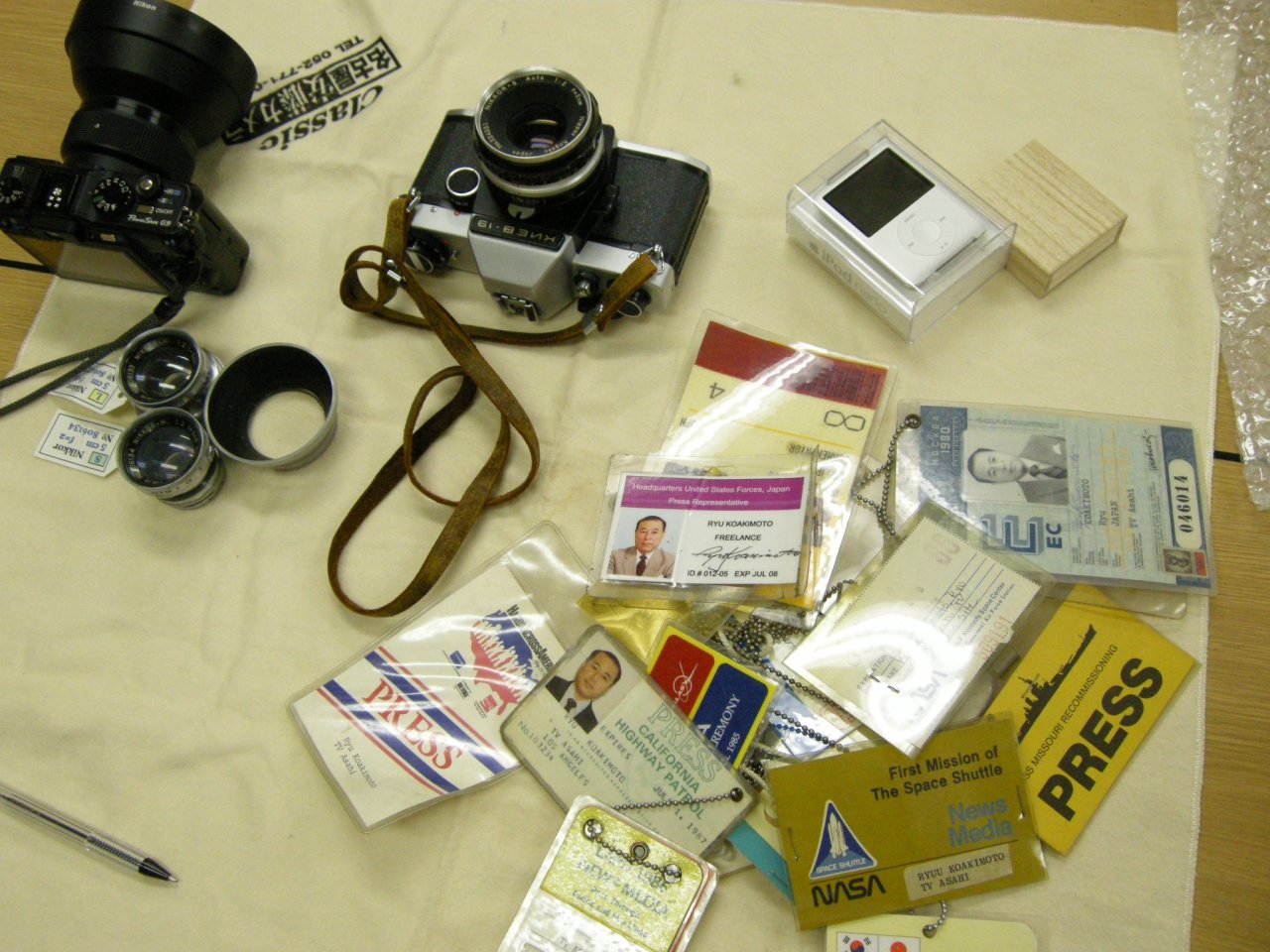 Ryu's Press Lecture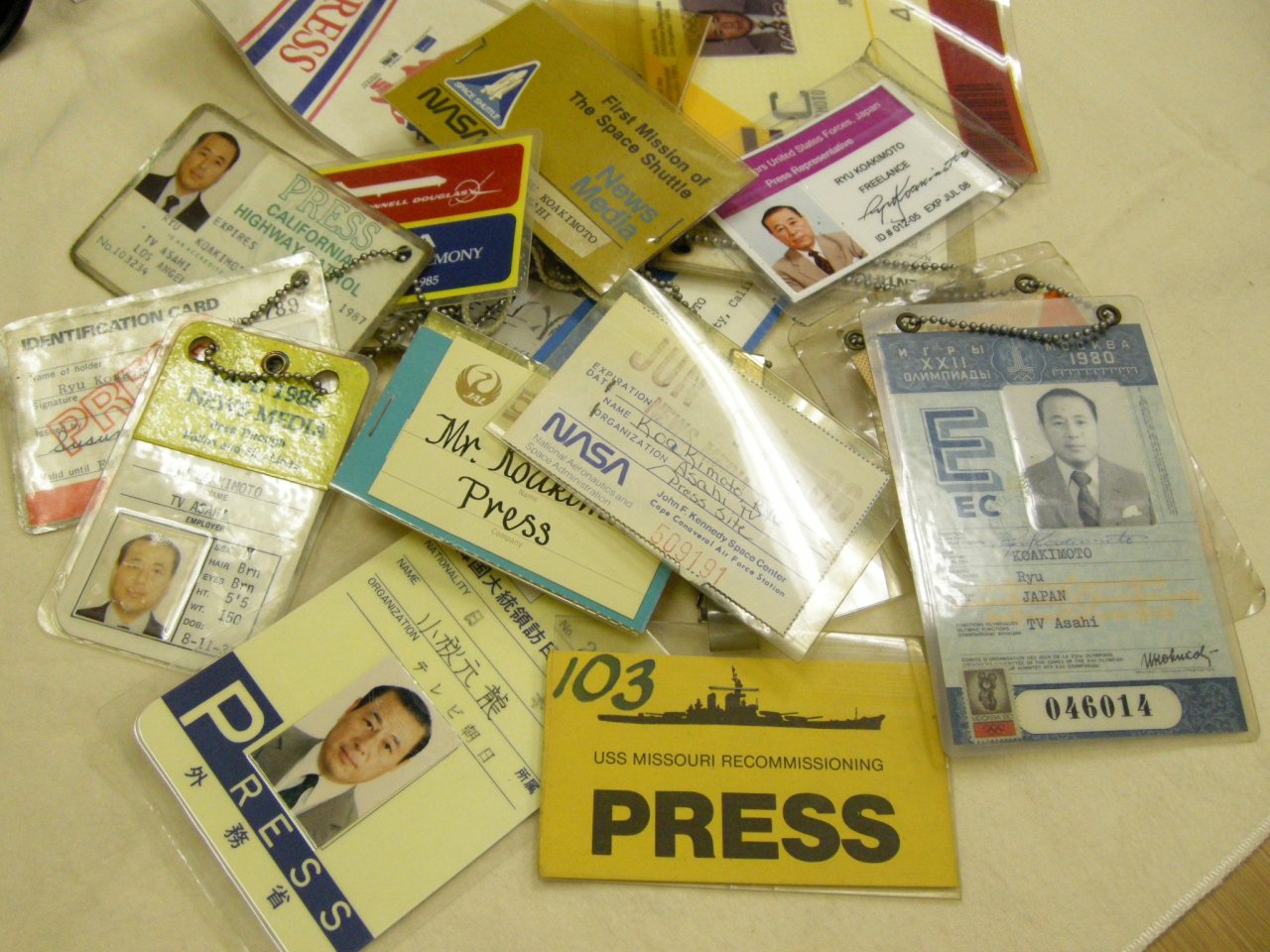 Some of Ryu Koakimoto's successive PRESS cards
Old Vintage Collection
You can see two Nikkor 5cm F2 lenses those serial number are consecutive. Yes, they are No. 806133 and No. 806134. Very heavy military telescope was made in Showa 20(1945) January. A Nikkor 5cm F2 lens has mounted to the SLR camera made in Ukraine.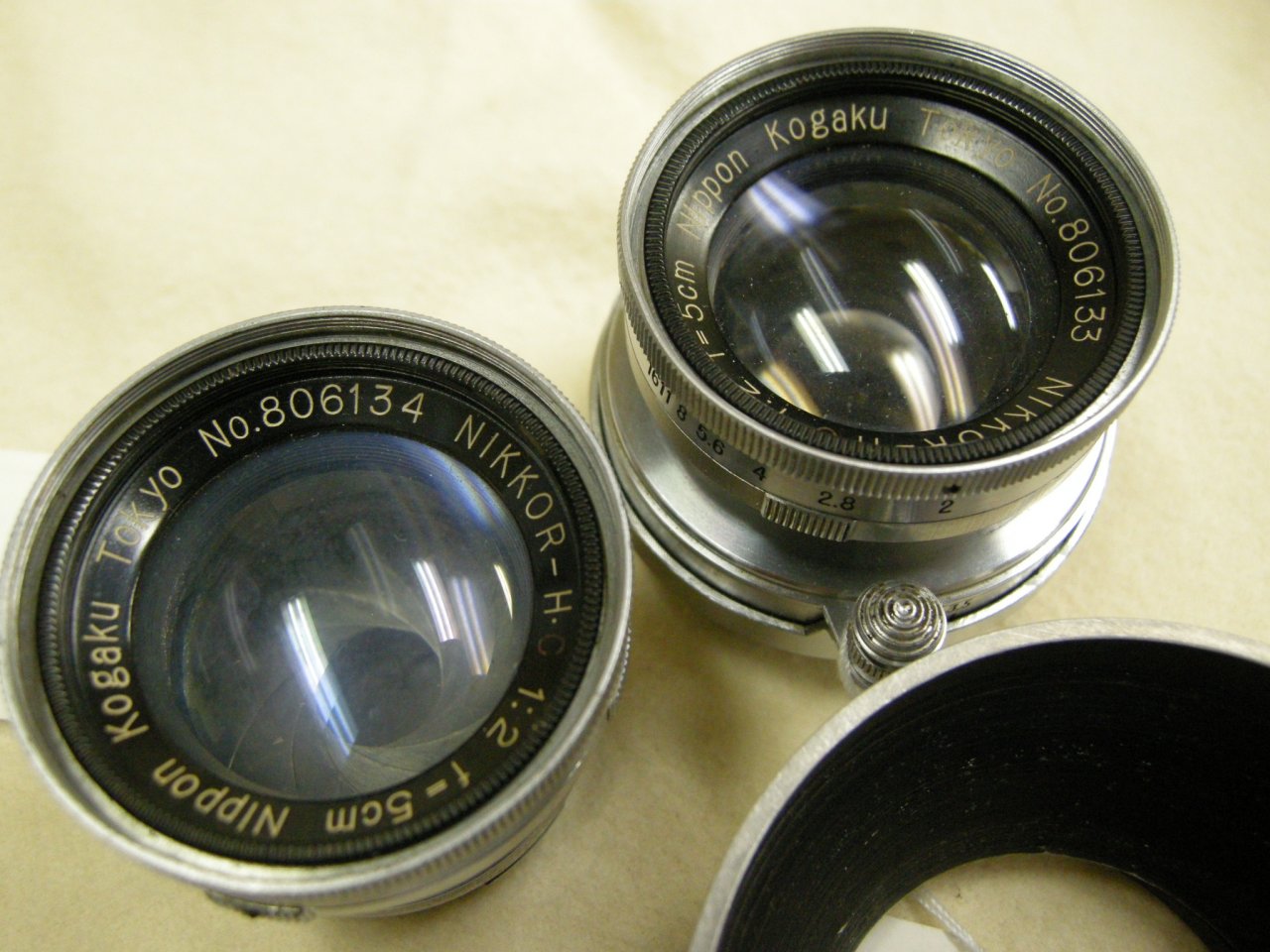 Nikkor 5cm F2 No. 806133 and No. 806134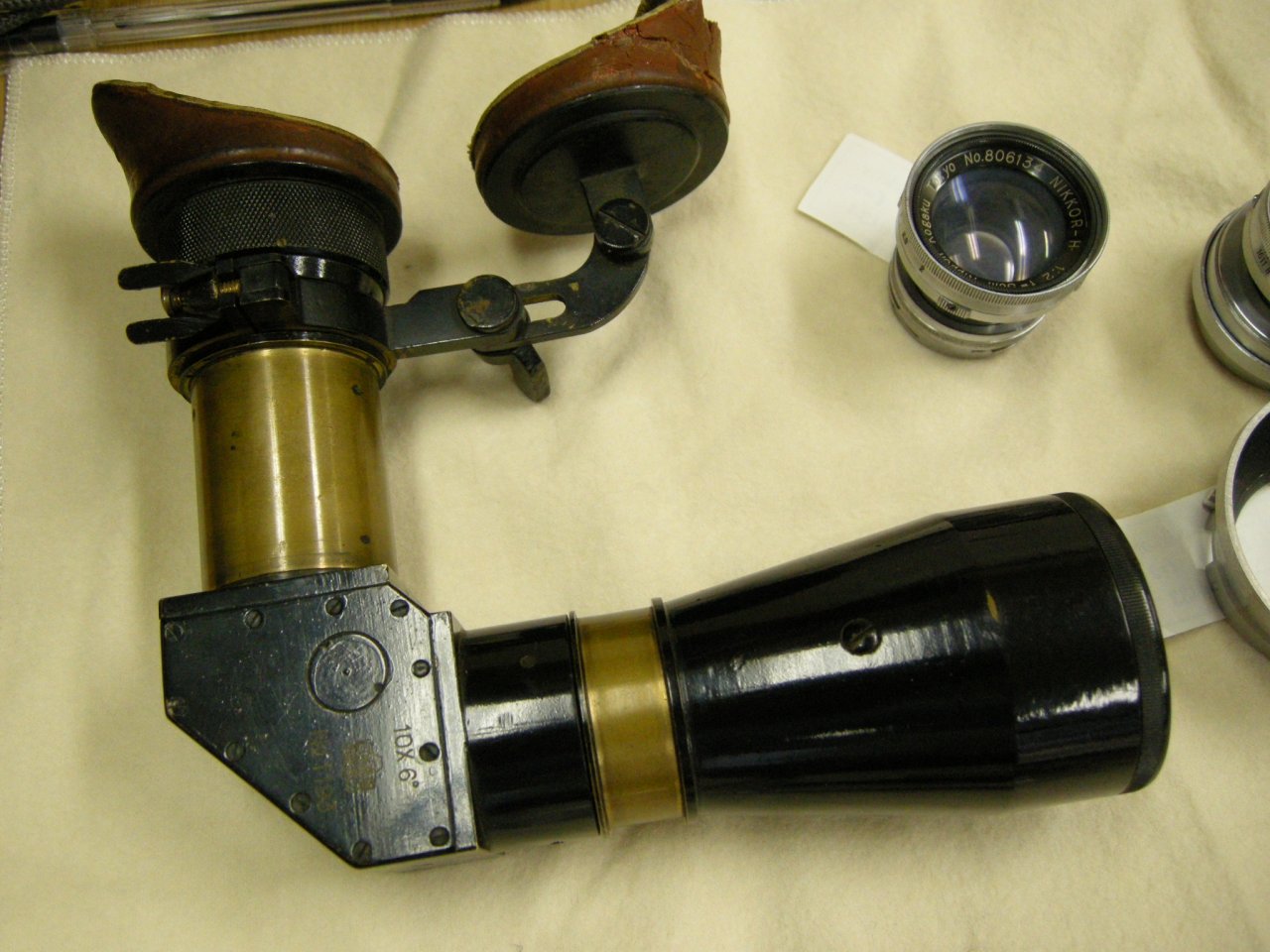 4cm Side View Telescope, 1945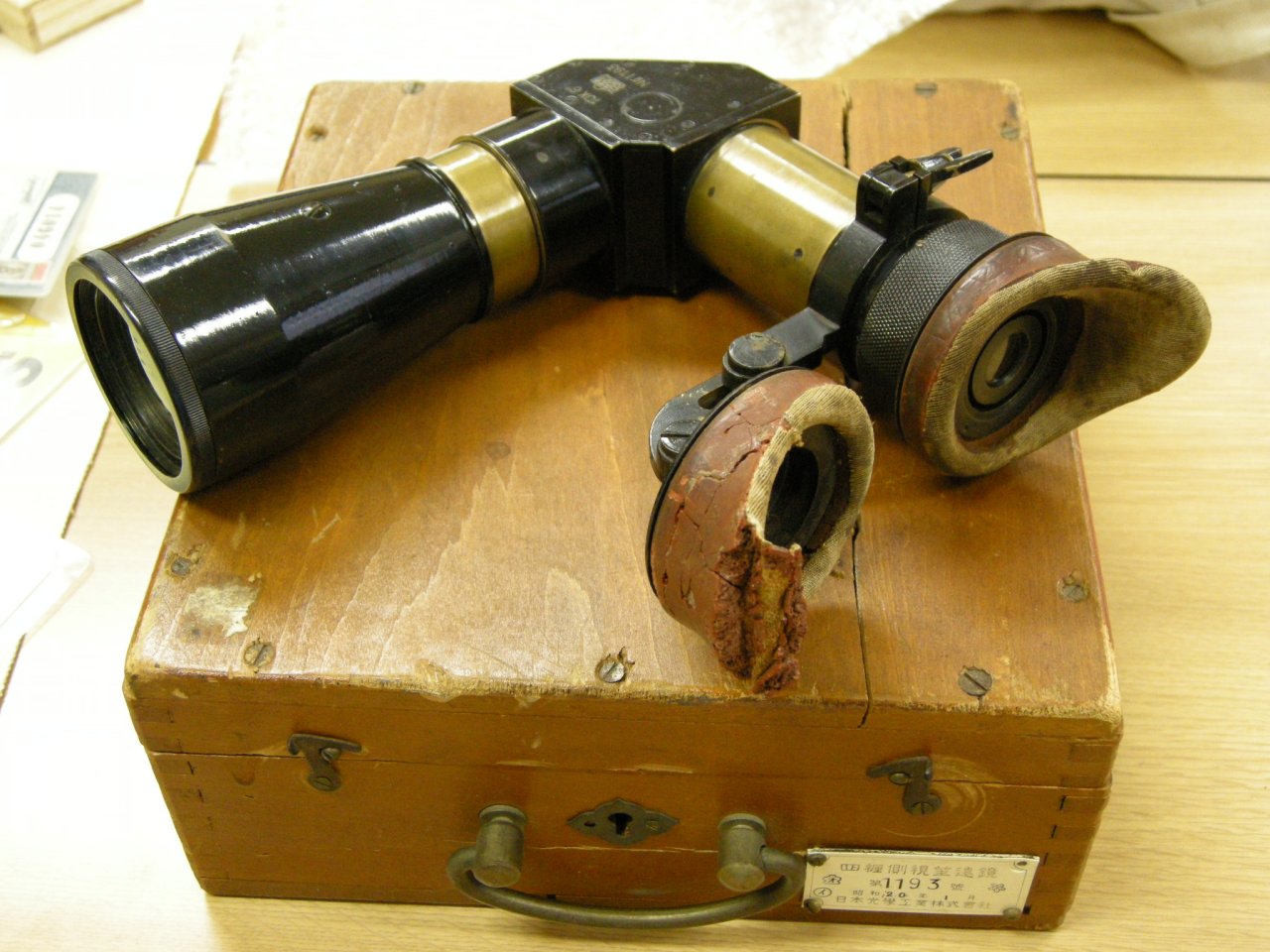 4cm Side View Telescope, Showa 20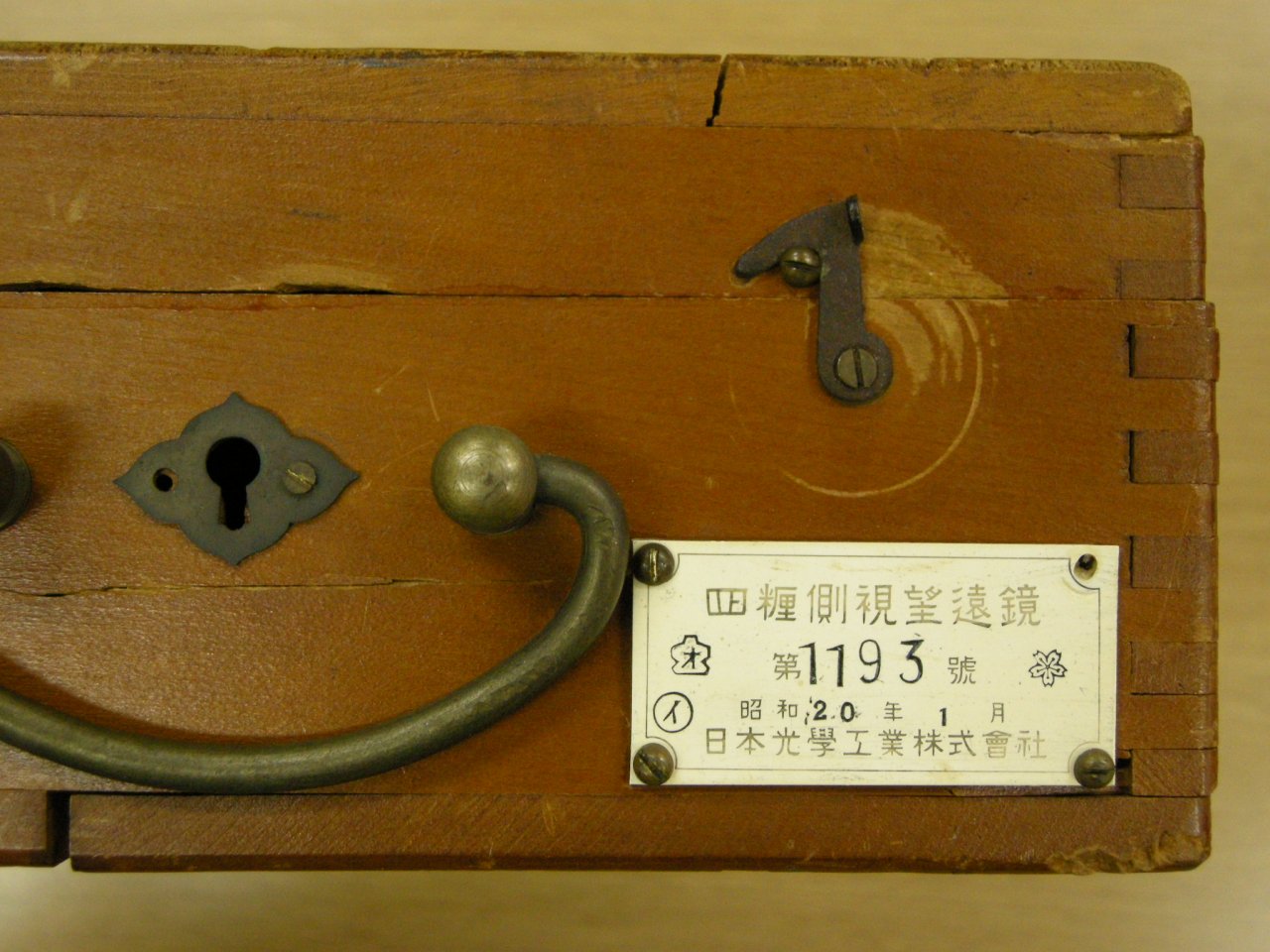 Nippon Kogaku K.K. Showa 20 (1945) January made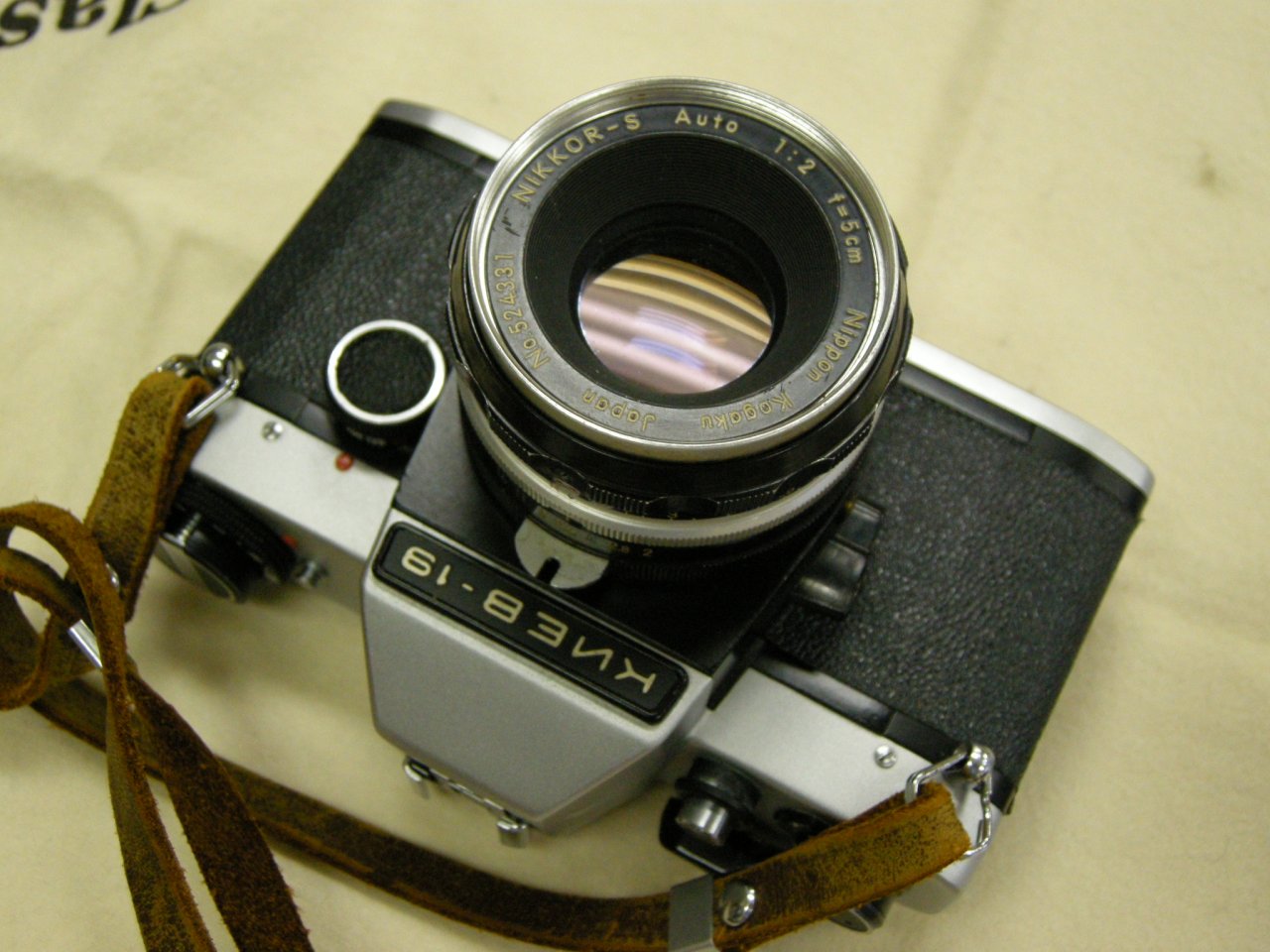 Nikkor lens on camera made in Ukraine
Niko-Ken Goods
The Nikon Kenkyukai Tokyo presented the pin badge to an active member as a member for three years or more. It is sterling silver, beautiful pin badge. The character "Nikon Kenkyukai Tokyo" is engraved to the bottom of iPod that you know.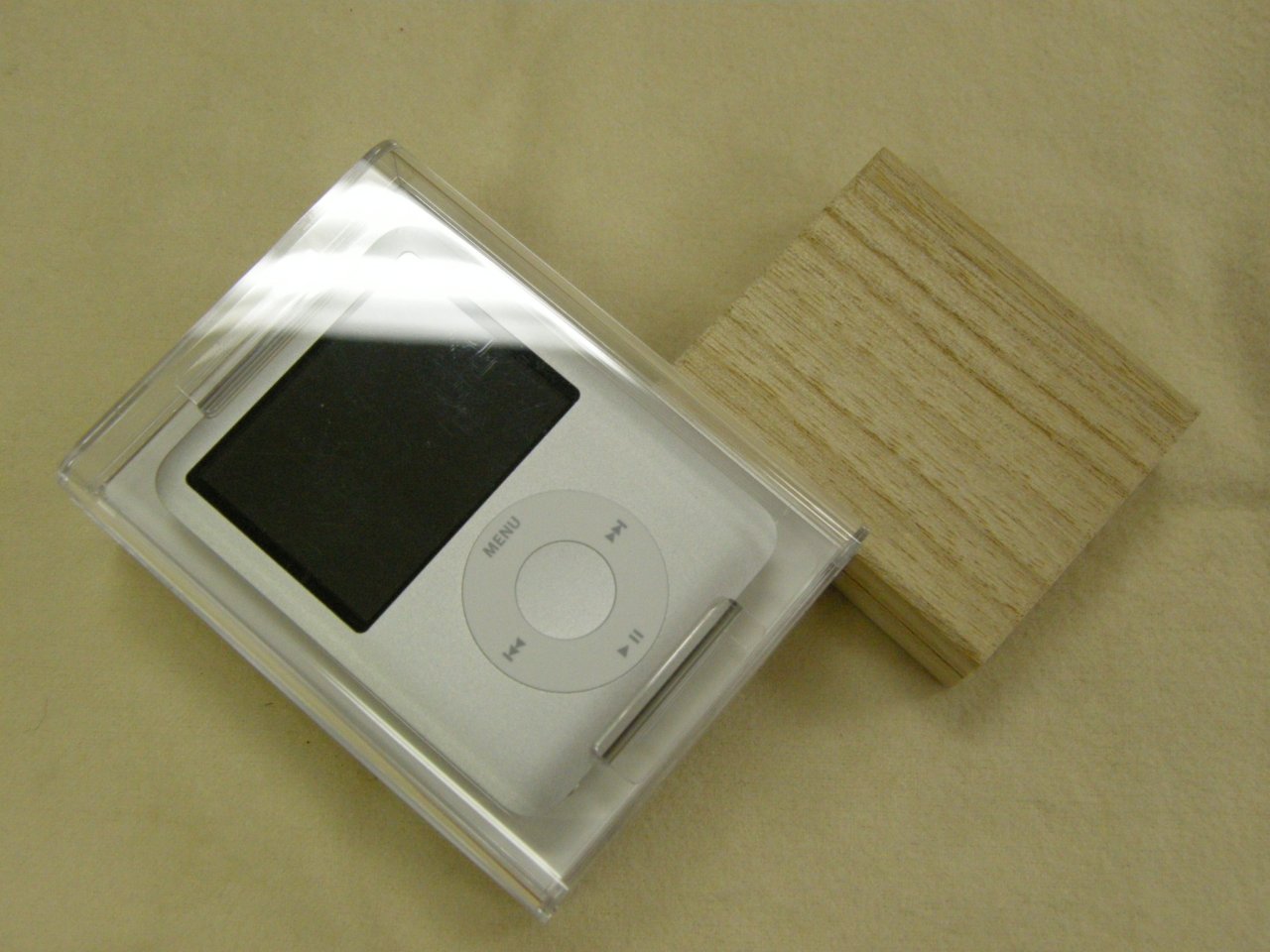 An iPod and a Small Wooden Box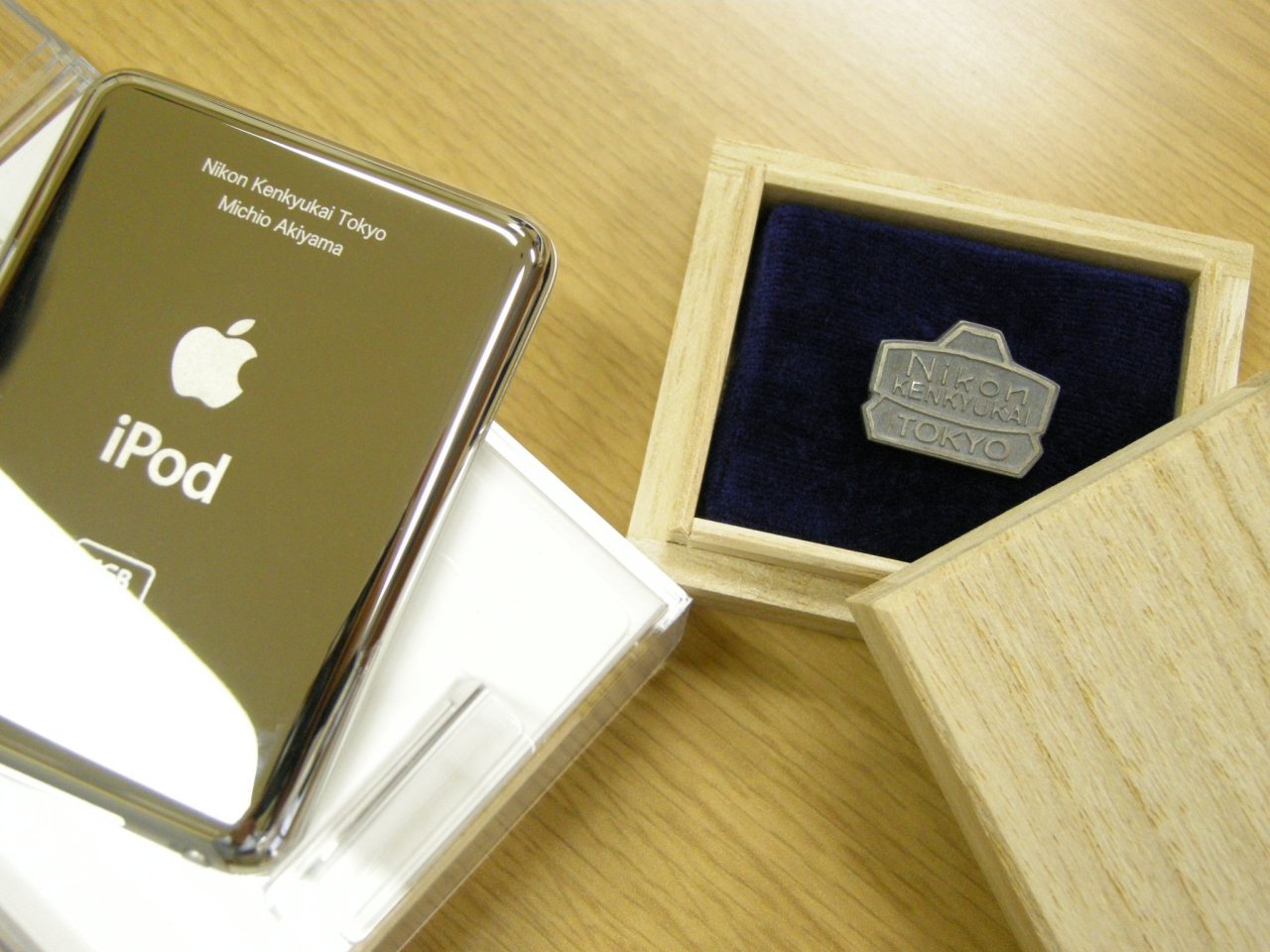 Sterling silver Nikon Kenkyukai member badge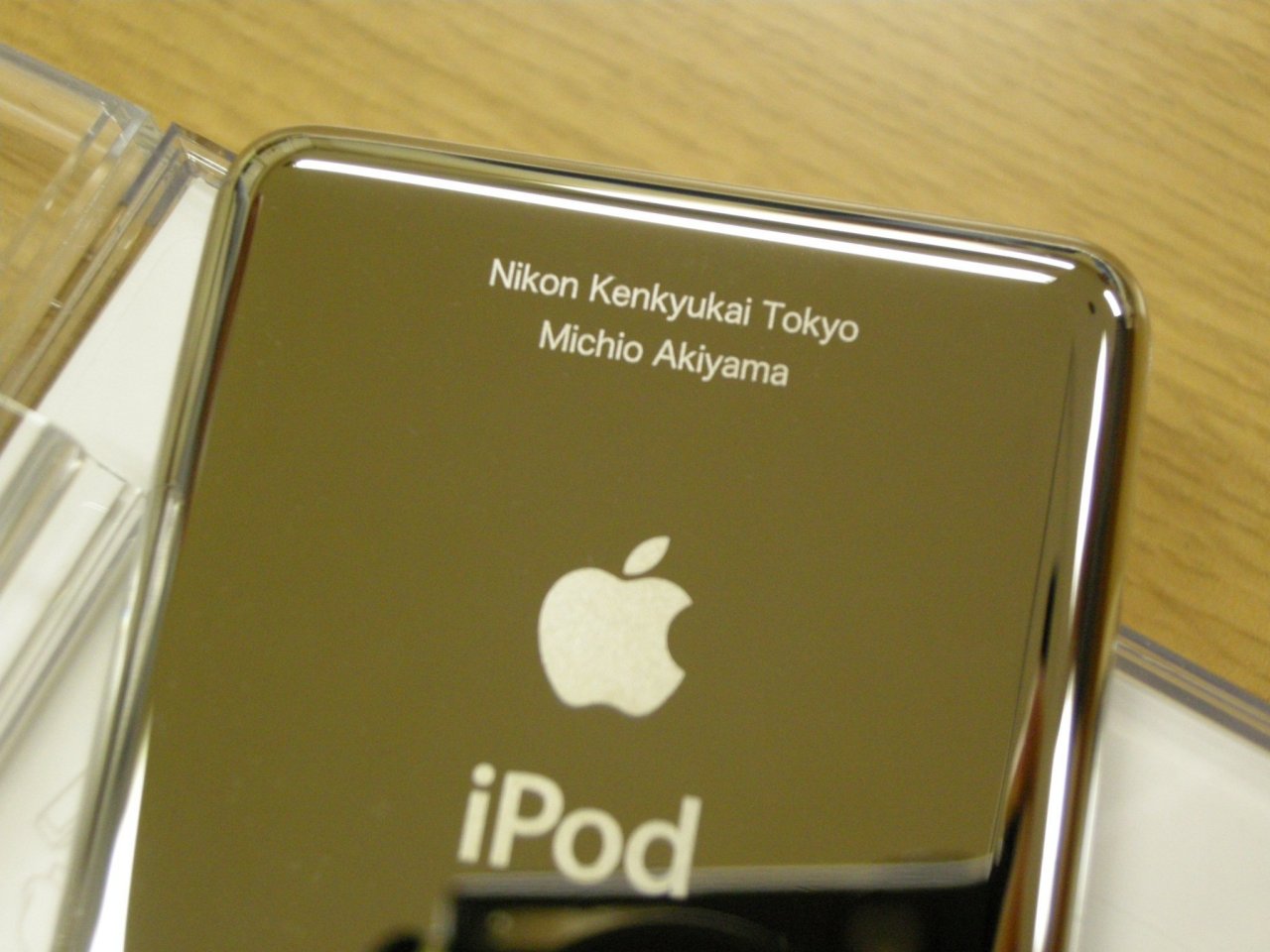 Nikon Kenkyukai Tokyo Original iPod
Very Huge Zoom-Nikkor ED 1200-1700mm F5.6-F8 P IF
Have you seen the hugest zoom lens in Nikon? Yes, the answer is a very huge Zoom-Nikkor ED 1200-1700mm F5.6-F8 P IF. The specification of the lens is as follows.
Name: Zoom-Nikkor ED 1200-1700mm F5.6-F8 P IF
Focal length and Aperture: 1200-1700mm F5.6-F8
Lens Coupling: Ai-S
Lens construction: 18 elements in 13 groups (3 ED lenses)
Focusing and zooming control: via dual rings
Two removable quick zooming handles provided.
Tripod Mount: Mounting Collar Supplied
Weight: 16kg
Dimensions: 237mm dia. x 880mm long (overall)
Filters: 52mm rear drop in
Front lens cap: Slip on type
Lens shade: Built-in
Case: CT-1217 metal case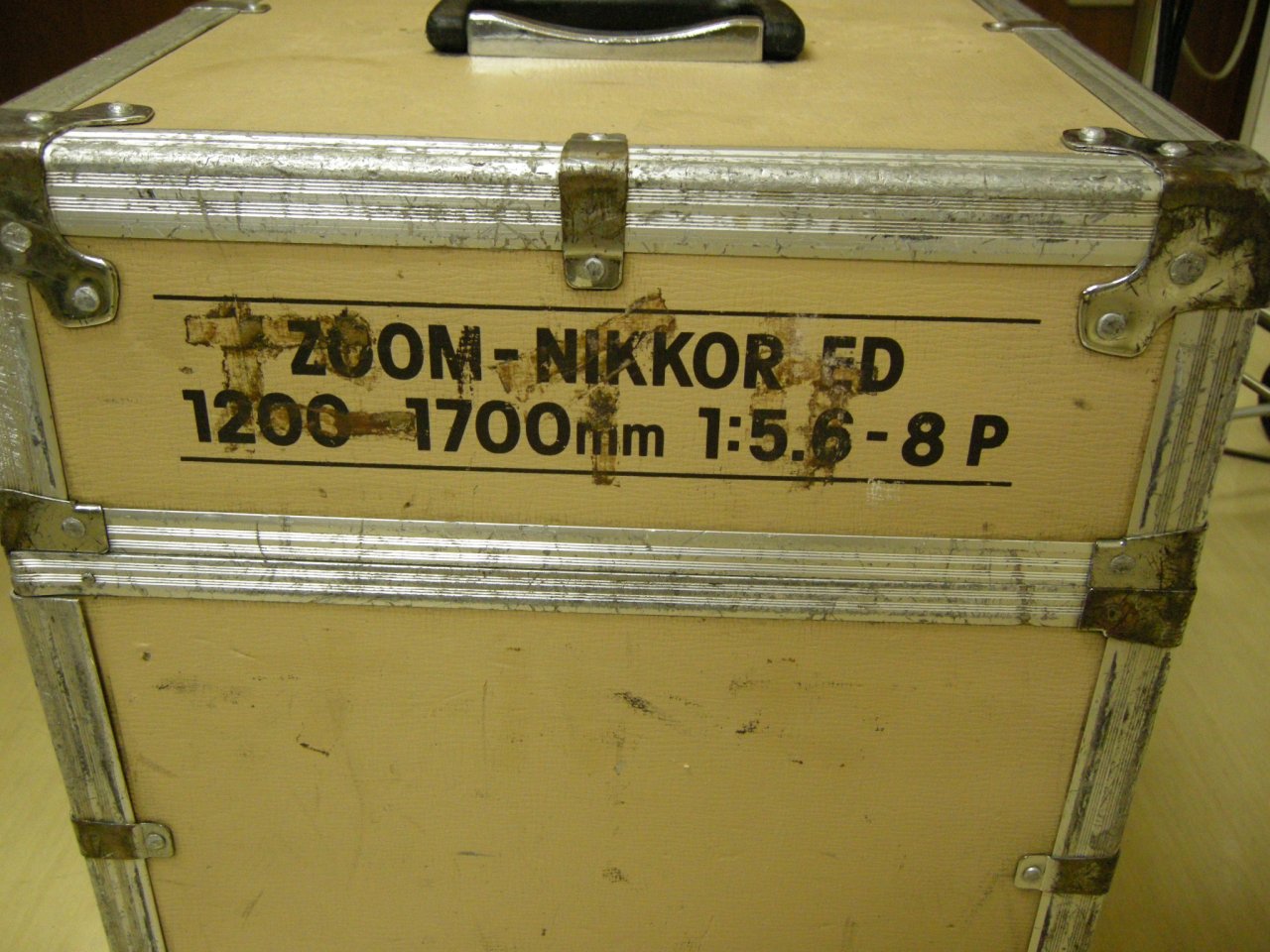 The box is also big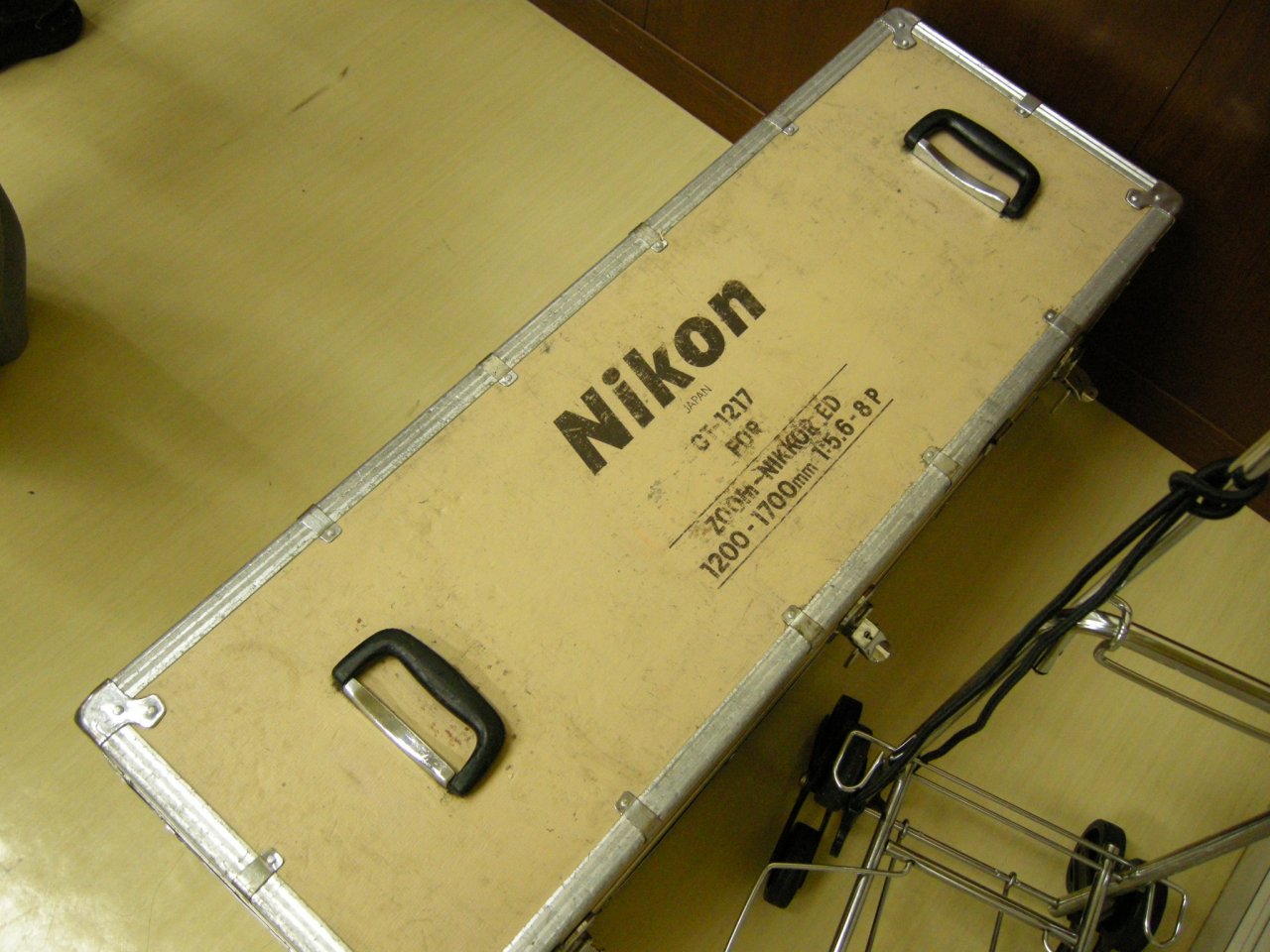 Must be carried by two people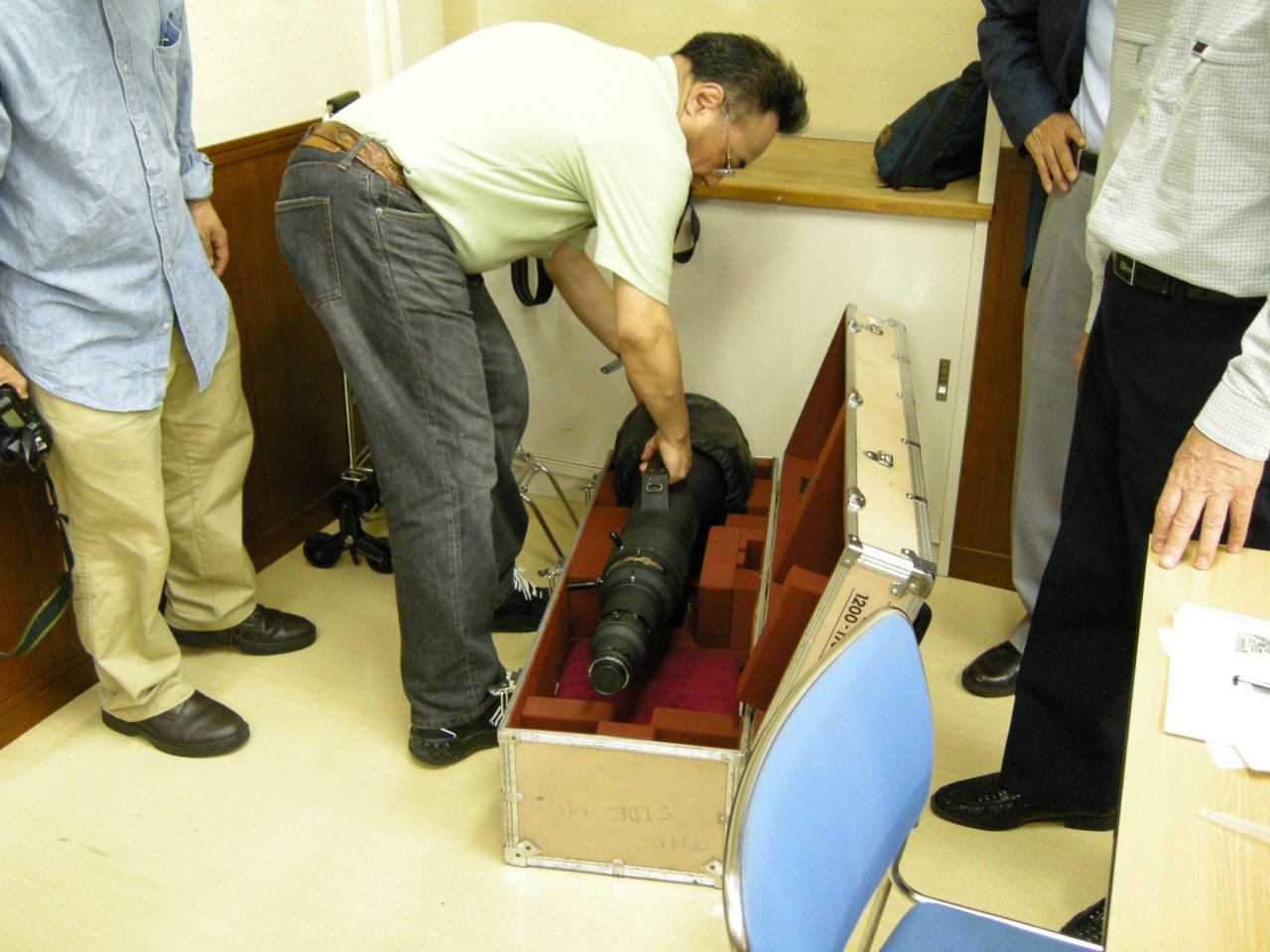 Carefully took the lens out of the box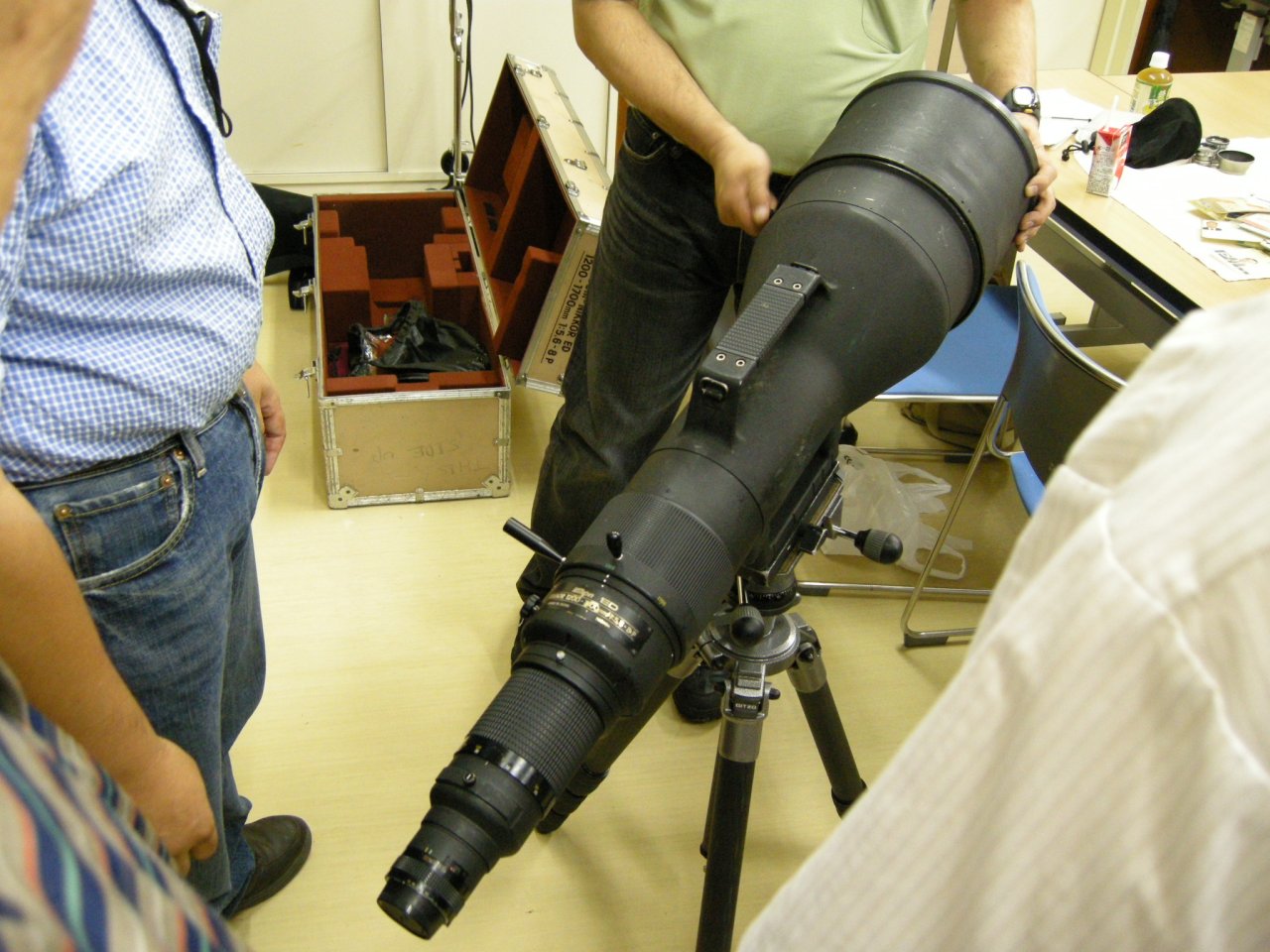 Place carefully on the Gitzo tripod
The Beauty of a Giant Zoom Lens
This is a rare and rare lens. We observed the details.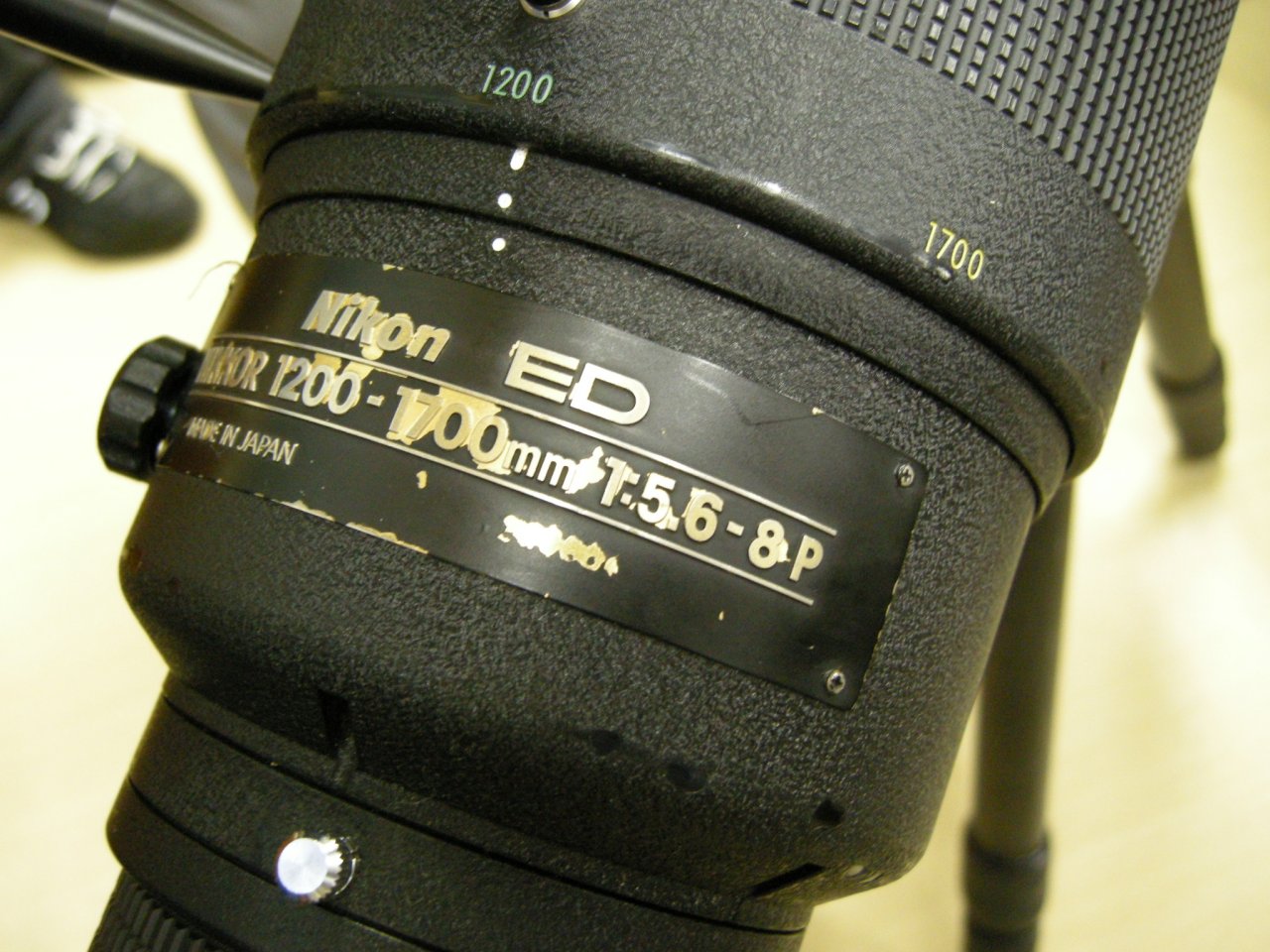 1200-1700mm Zoom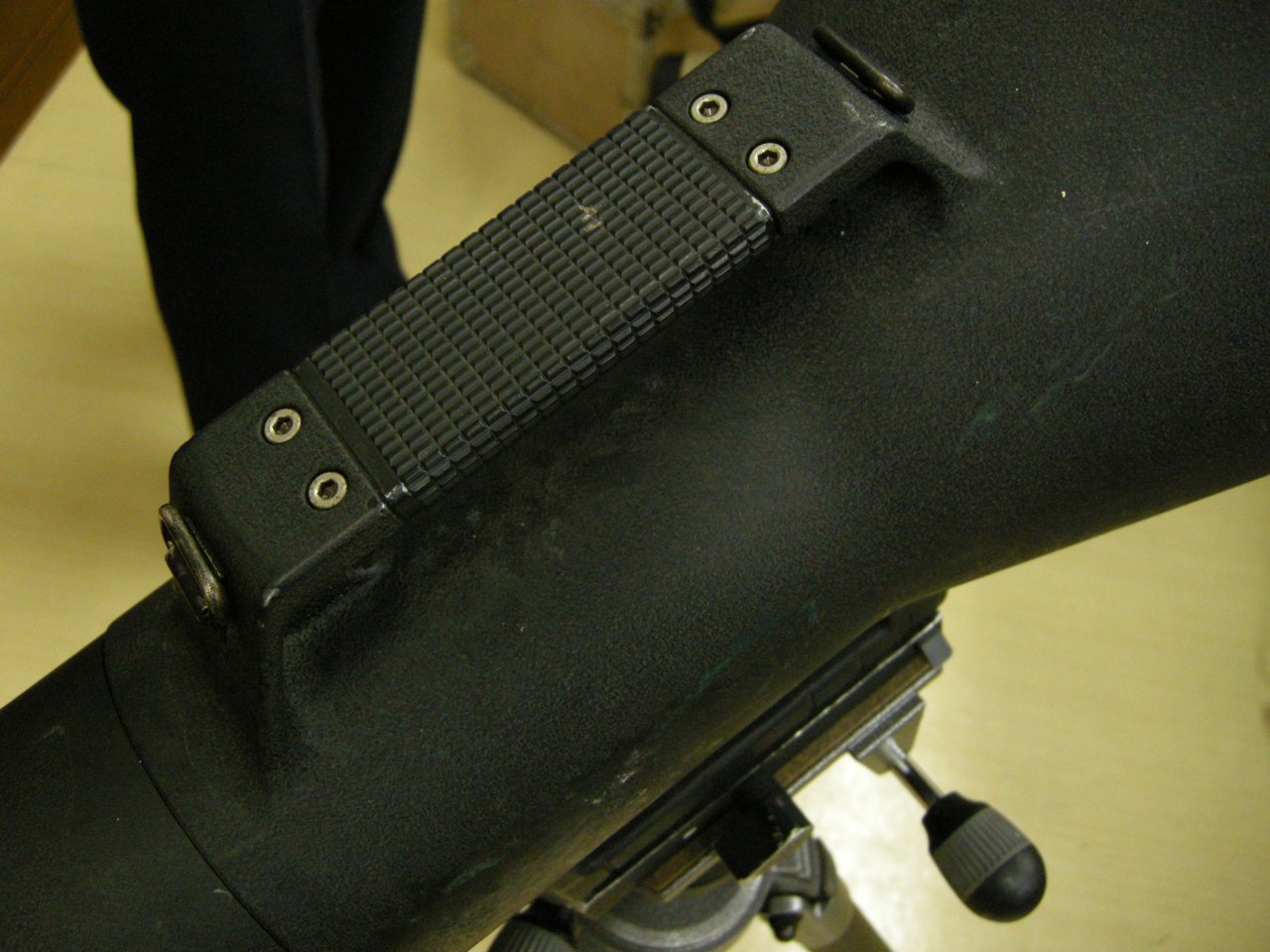 Lens with handle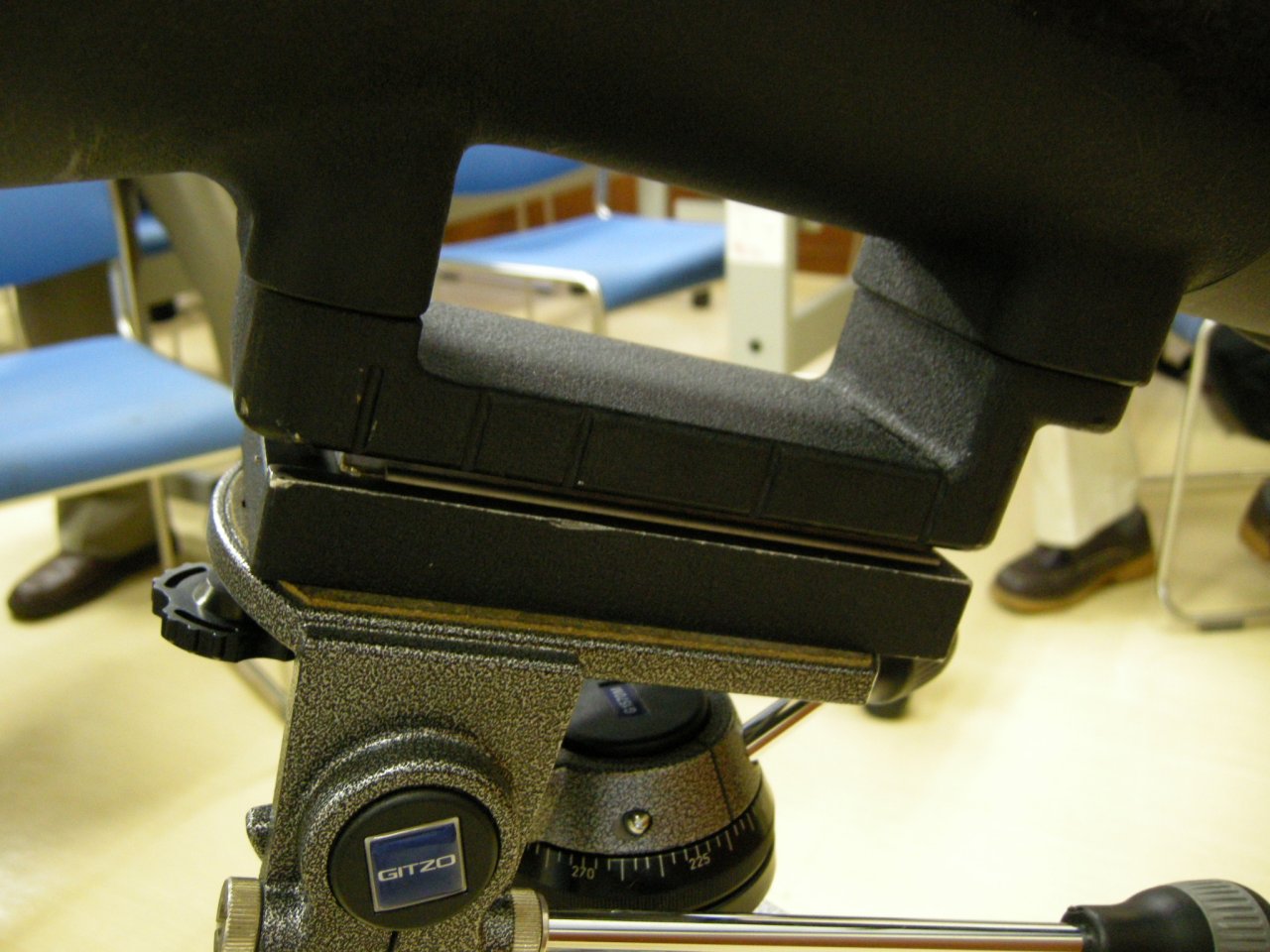 Heavy Lens Barrel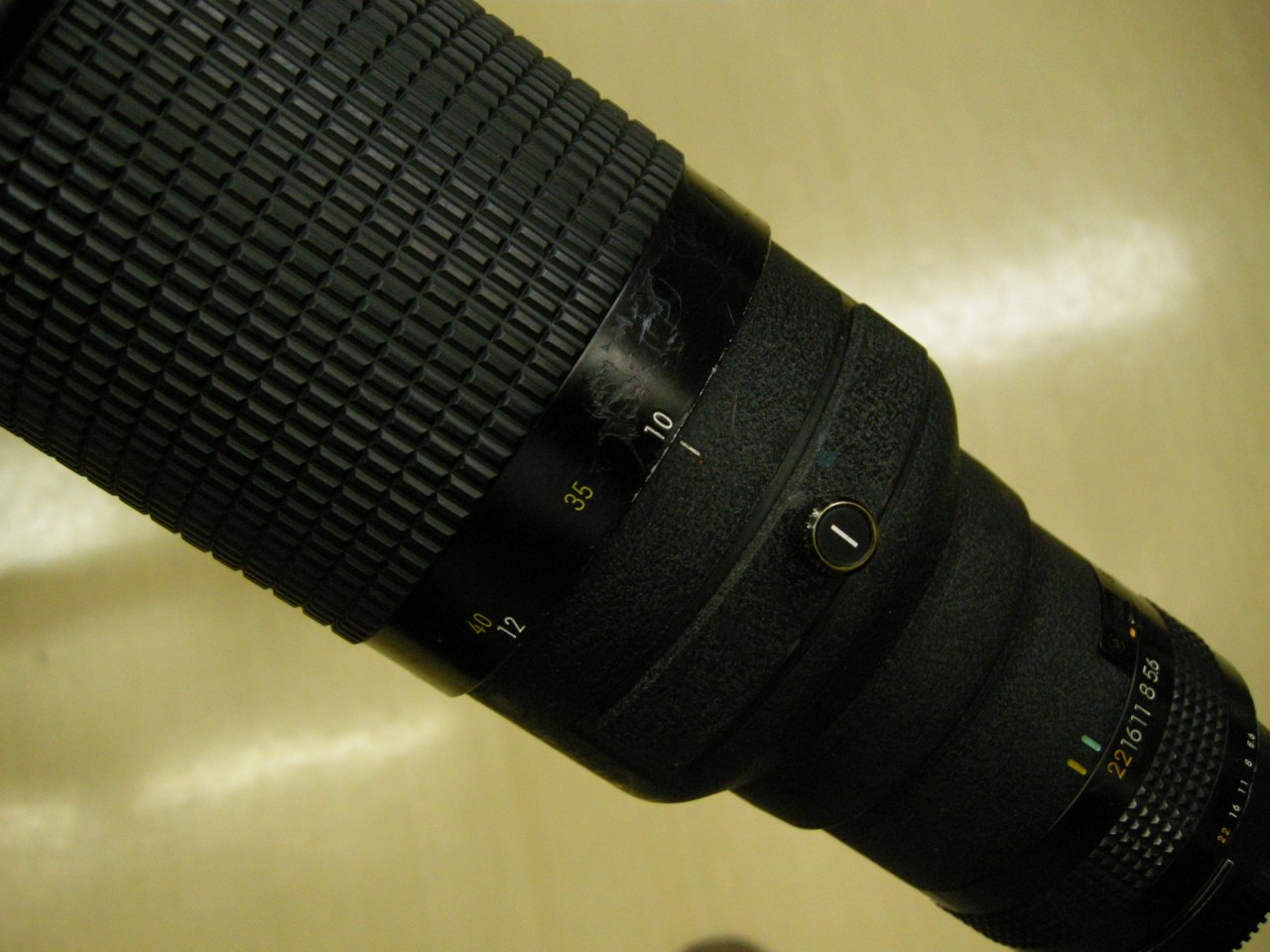 Shortest focus distance 10 meters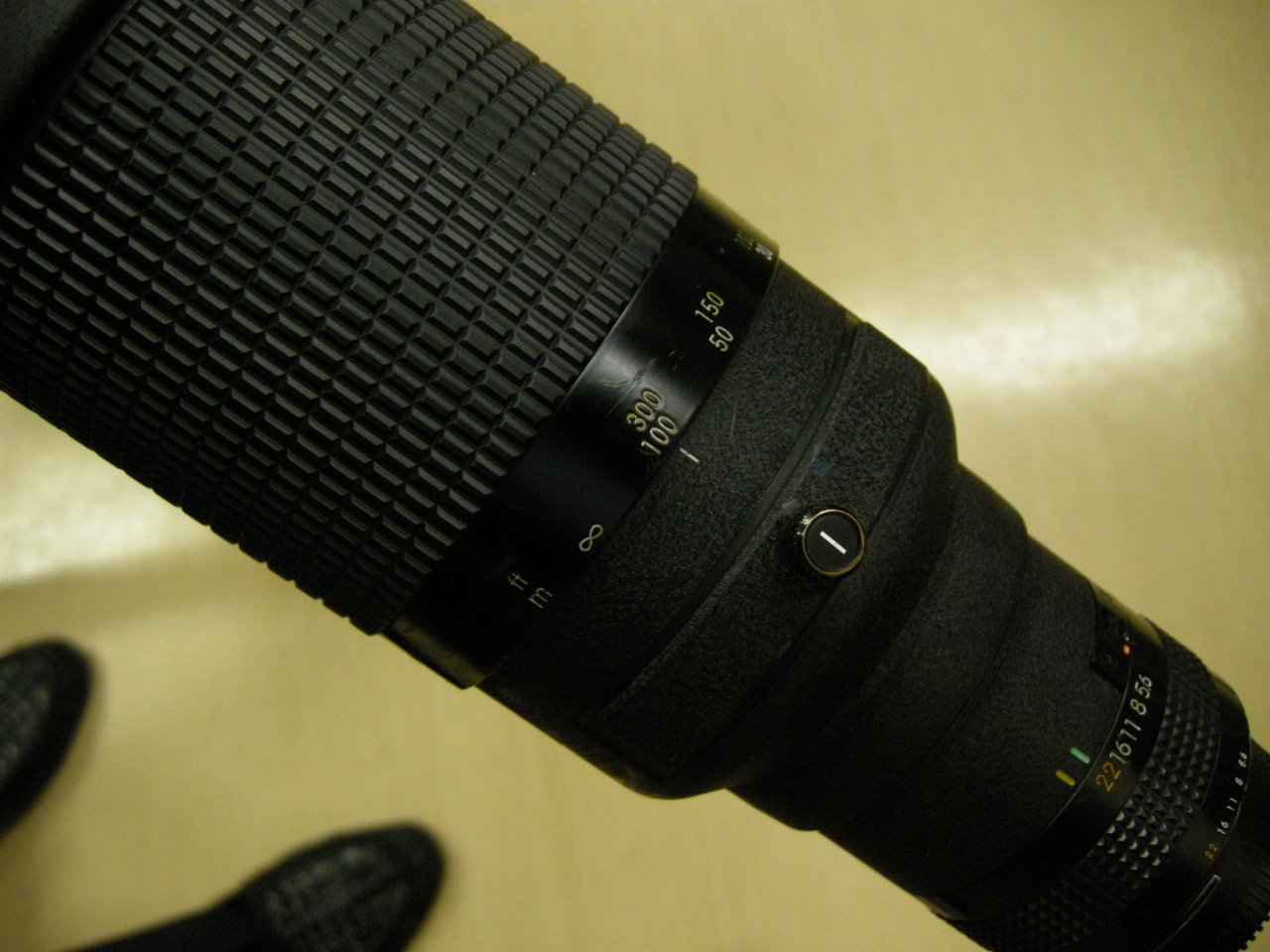 From 100 meters to infinity
Feelings of a Giant Zoom Lens
Its appearance is huge and heavy. However, the movement of the focus and zooming are smooth and delicate. It is a rare lens that follows the royal road of "gentle and strong".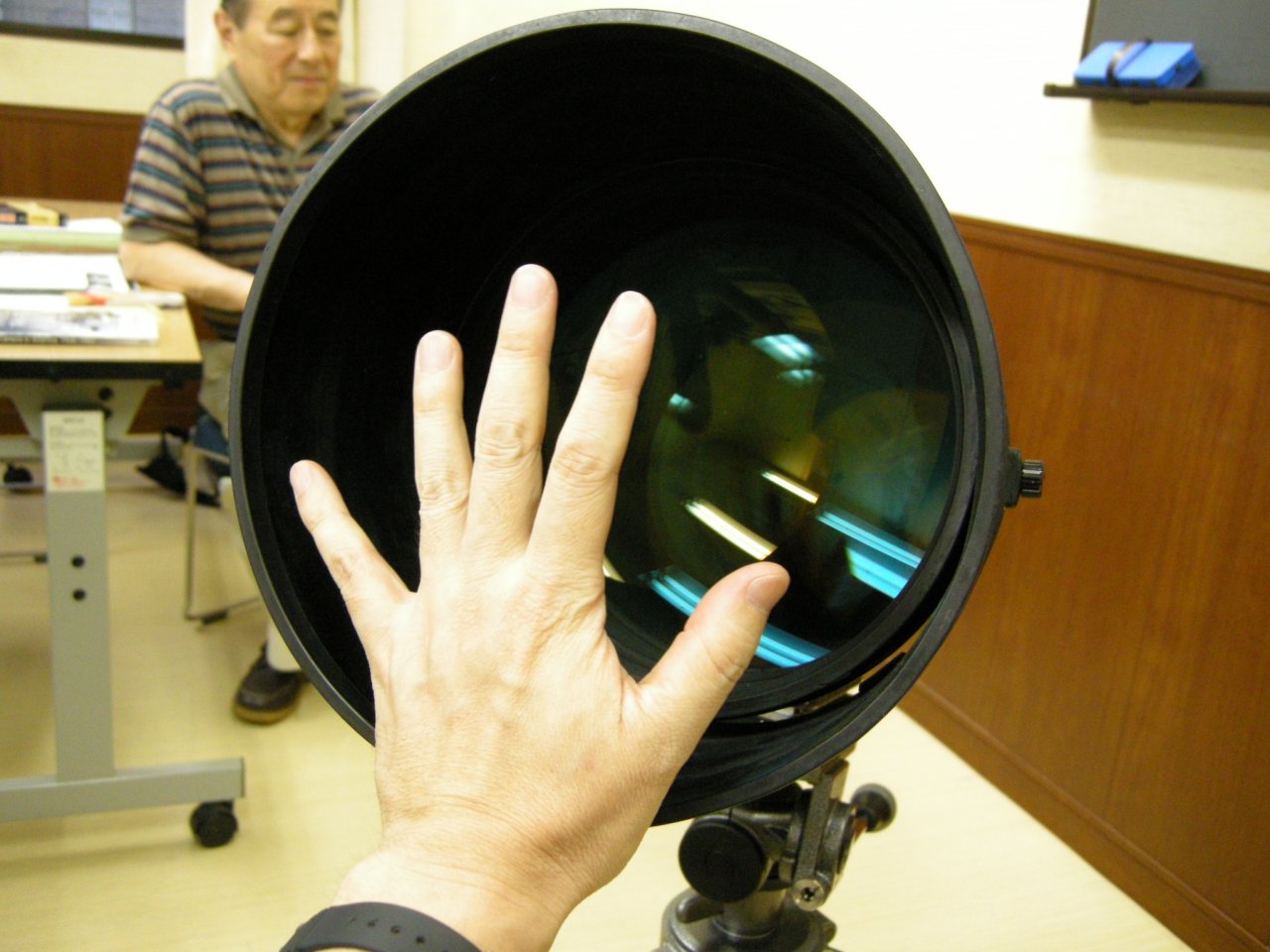 Big Front Lens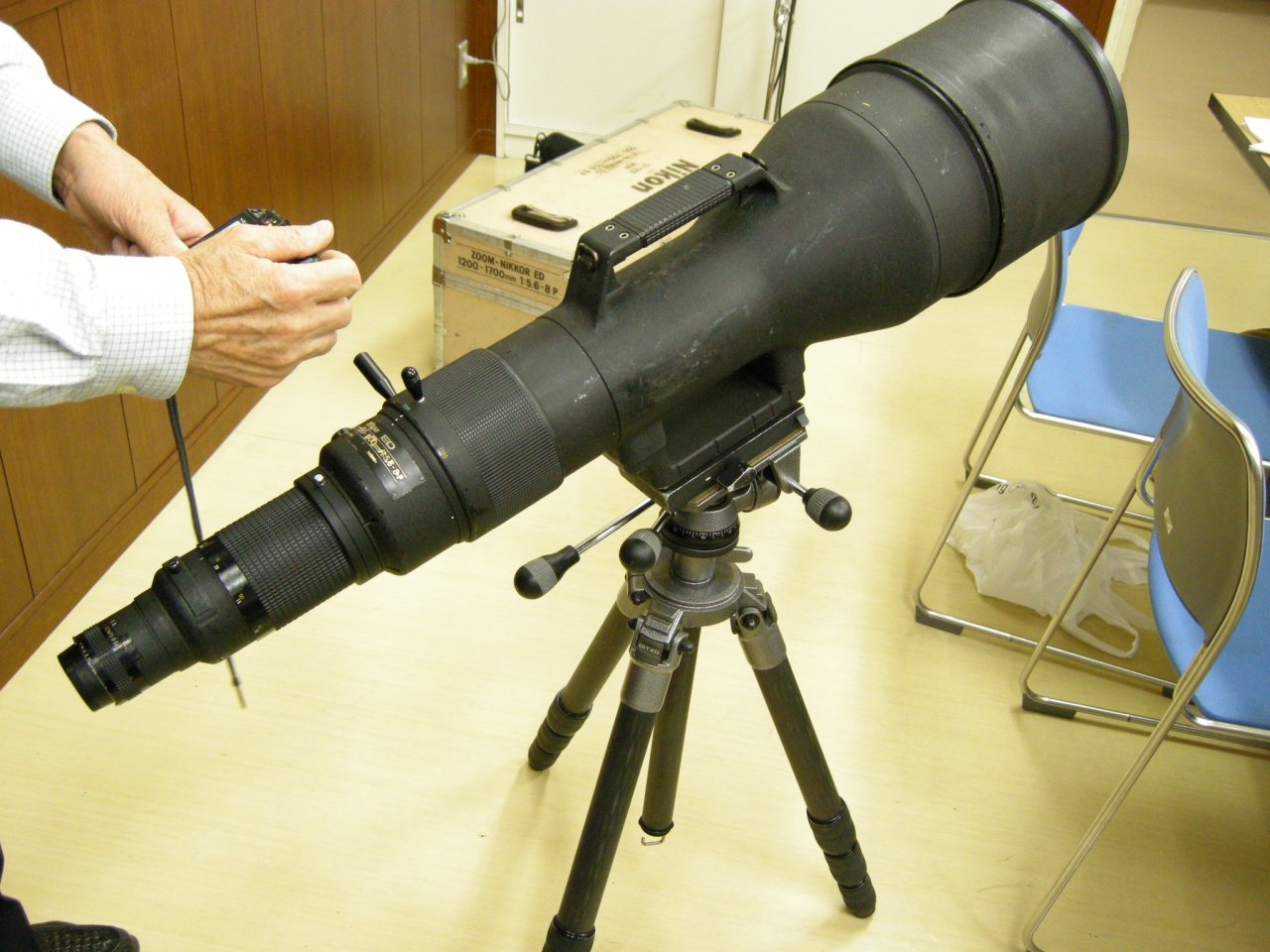 Weight 16 kg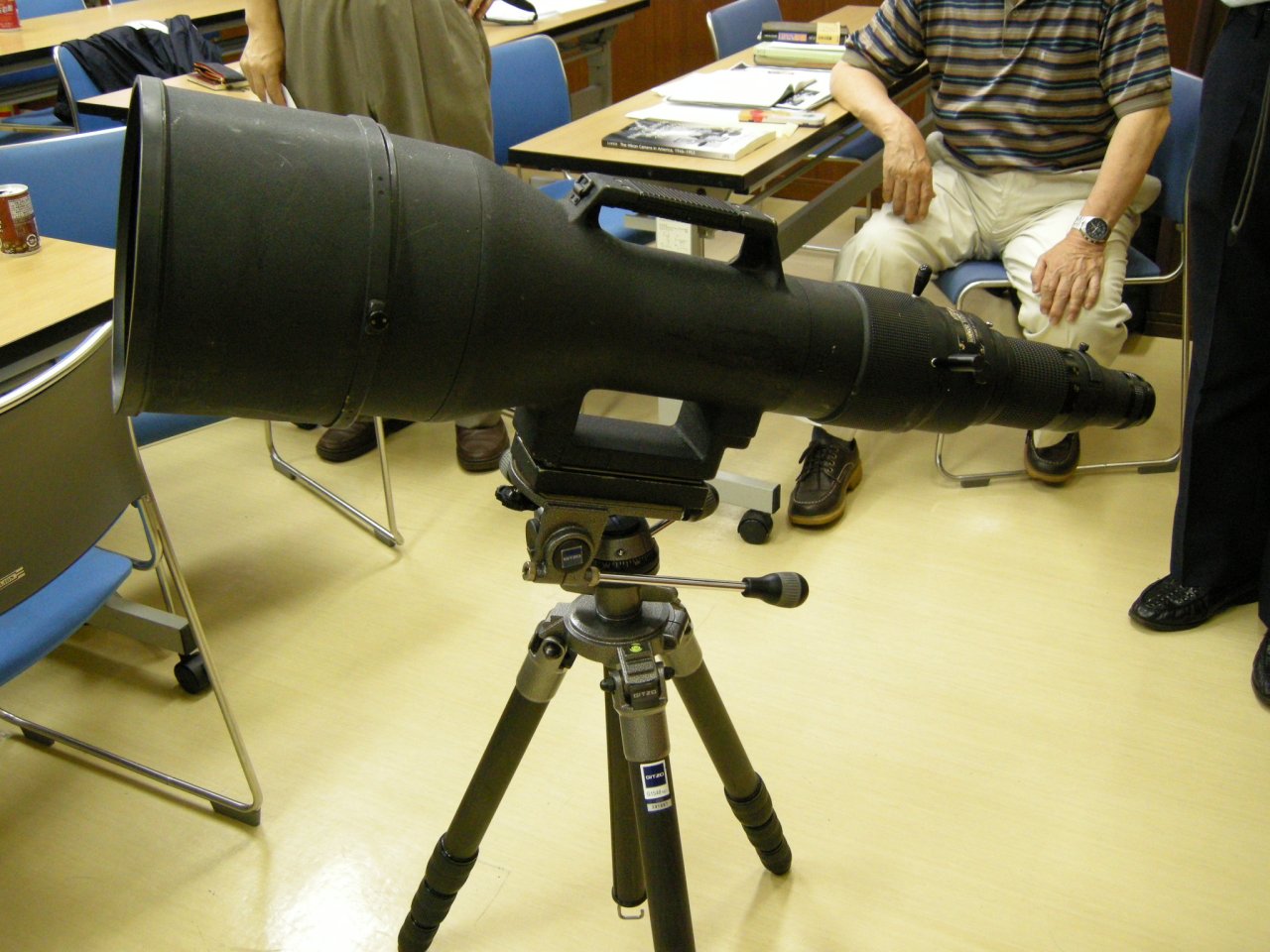 Macho Lens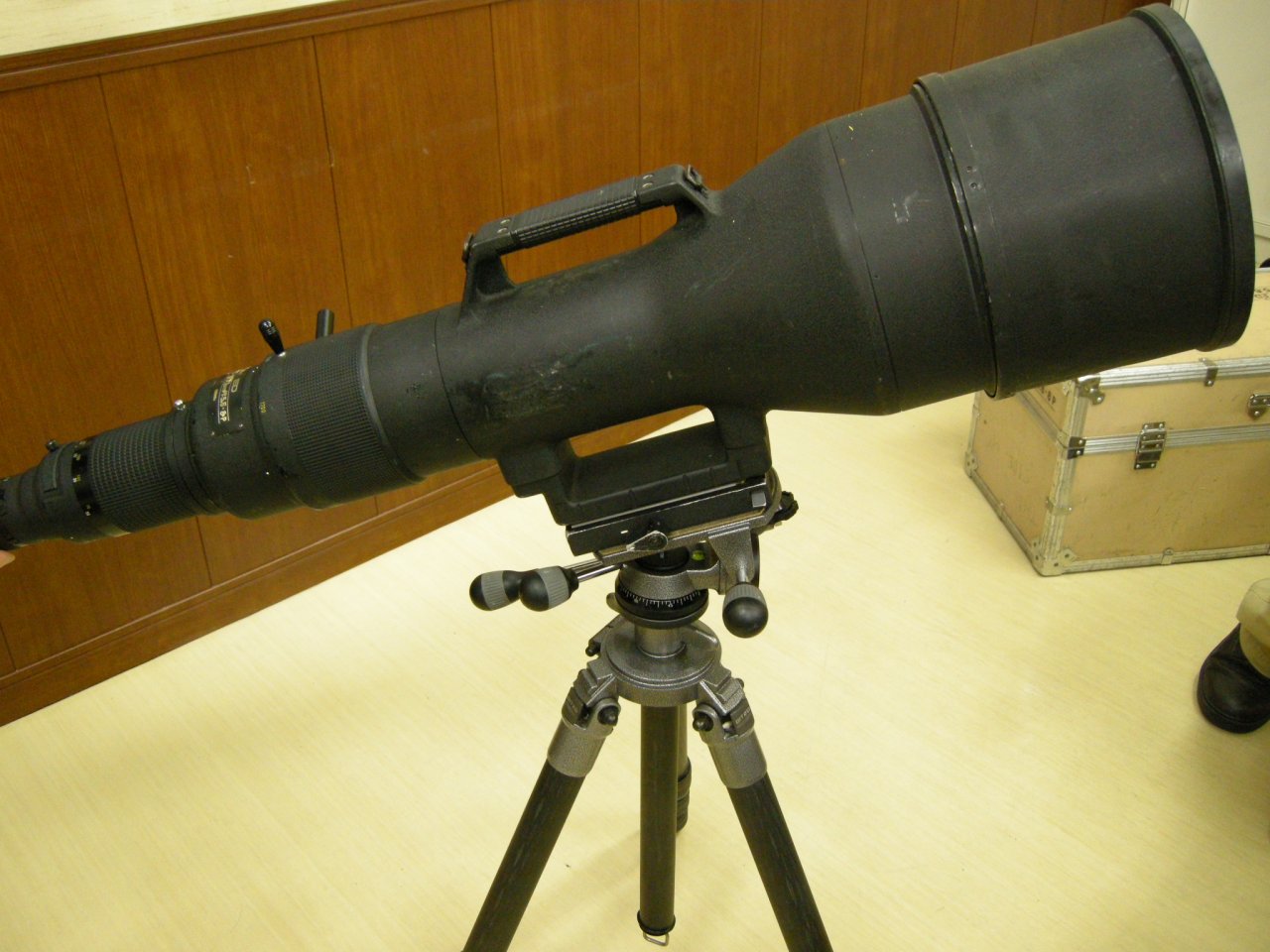 The final boss of the lens world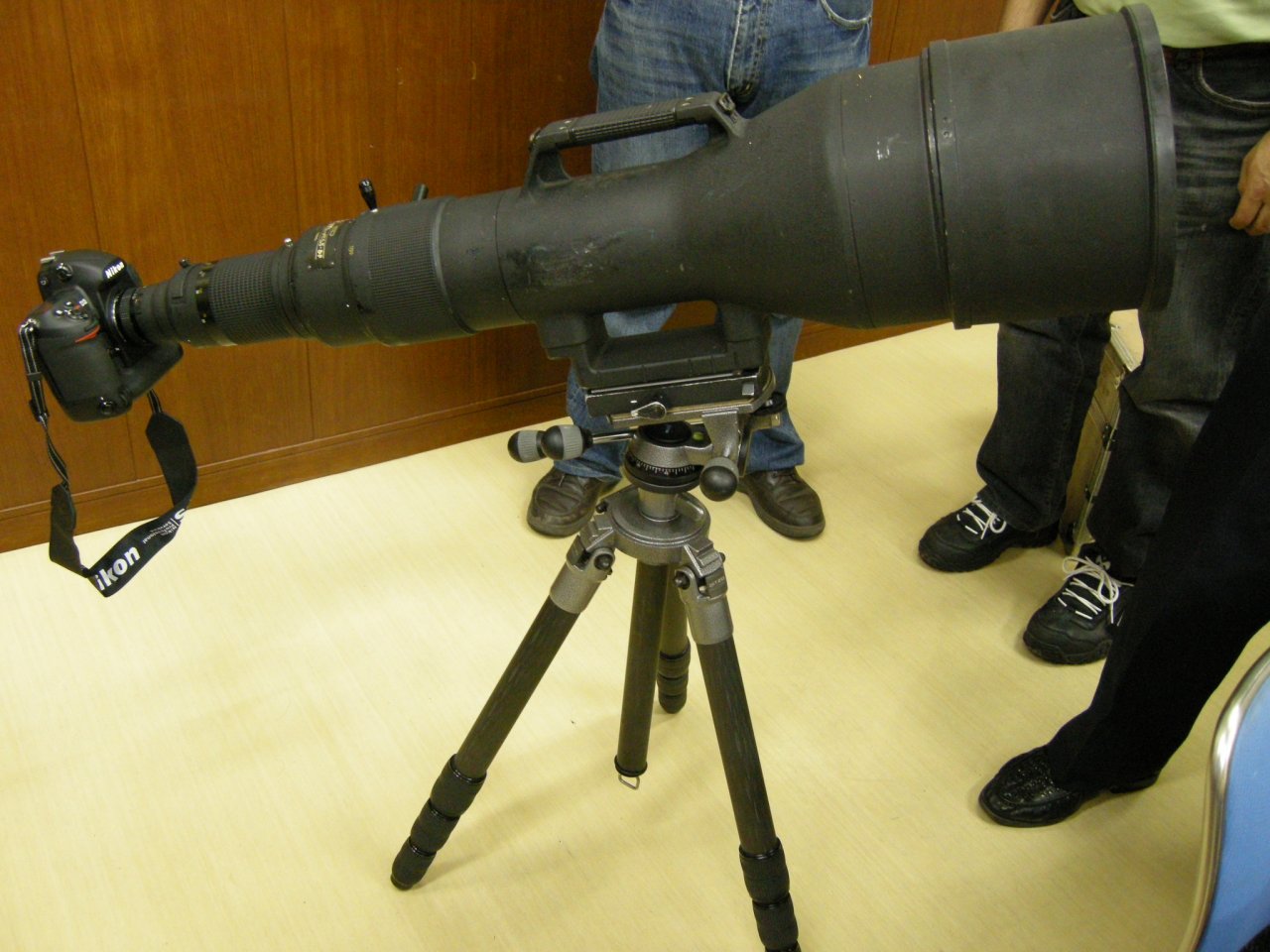 Zoom-Nikkor ED 1200-1700mm F5.6-F8 P IF
Take the Photos with the Huge Nikkor
This Nikkor lens is the Kenkyukai member's collection. The camera mounted to the big lens is Nikon D3.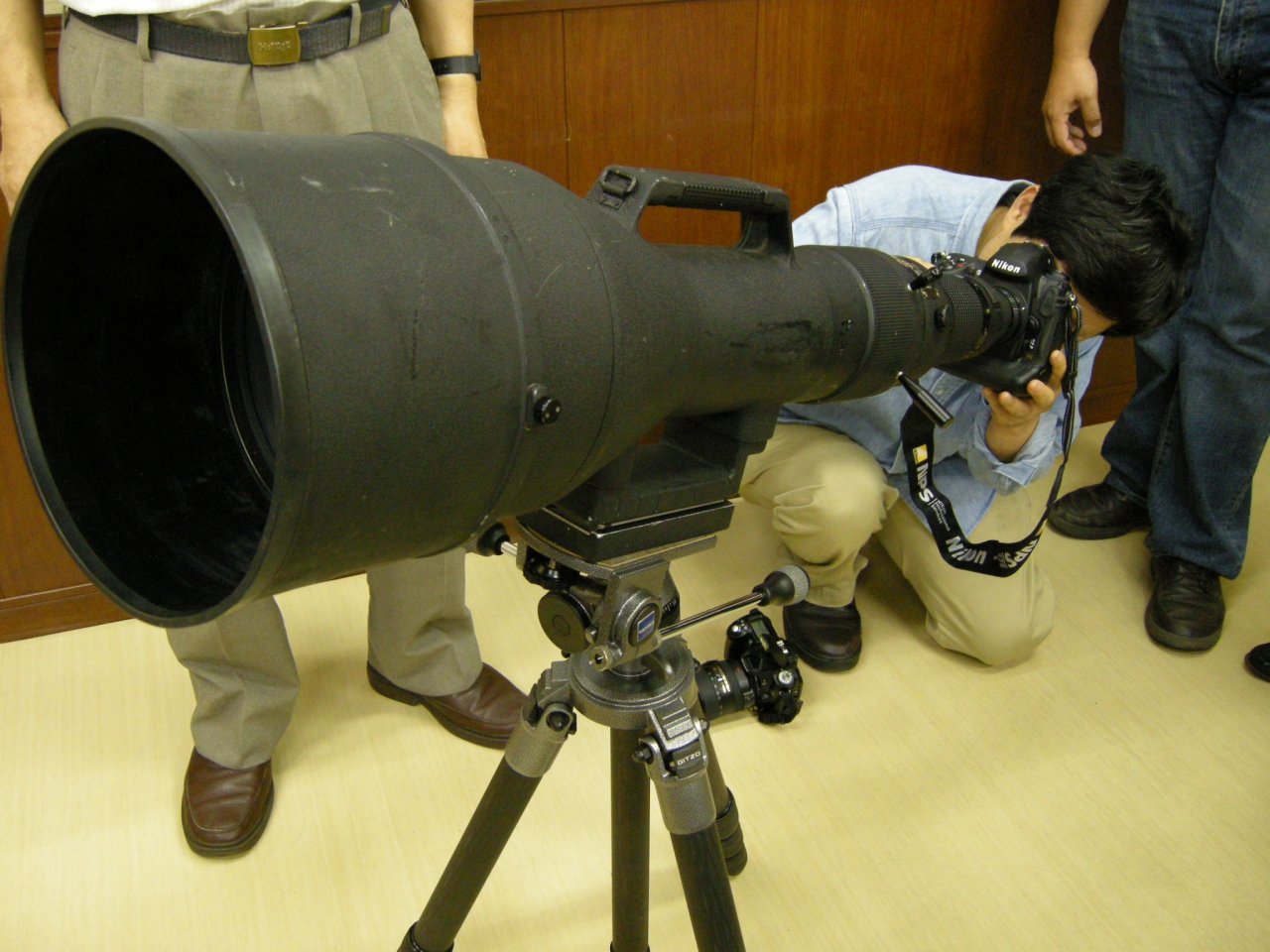 Nikon D3 looks small
This lens that appeared in 1994 was a price of 6 million yen. However, main newspaper and the news agency specially ordered these lenses as important photo equipment.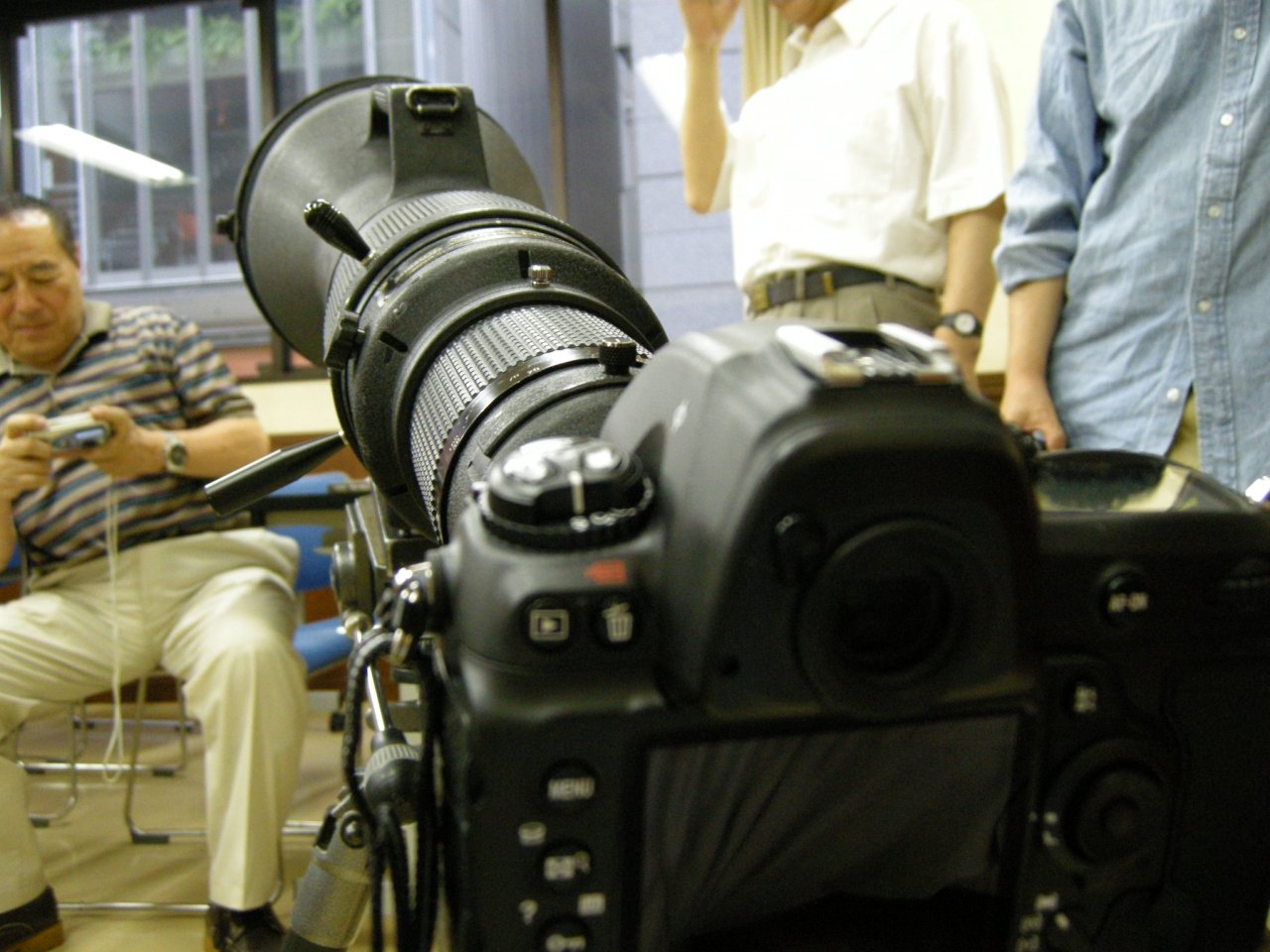 View from the photographer
The image in the viewfinder is bright
A lens that has become a hot topic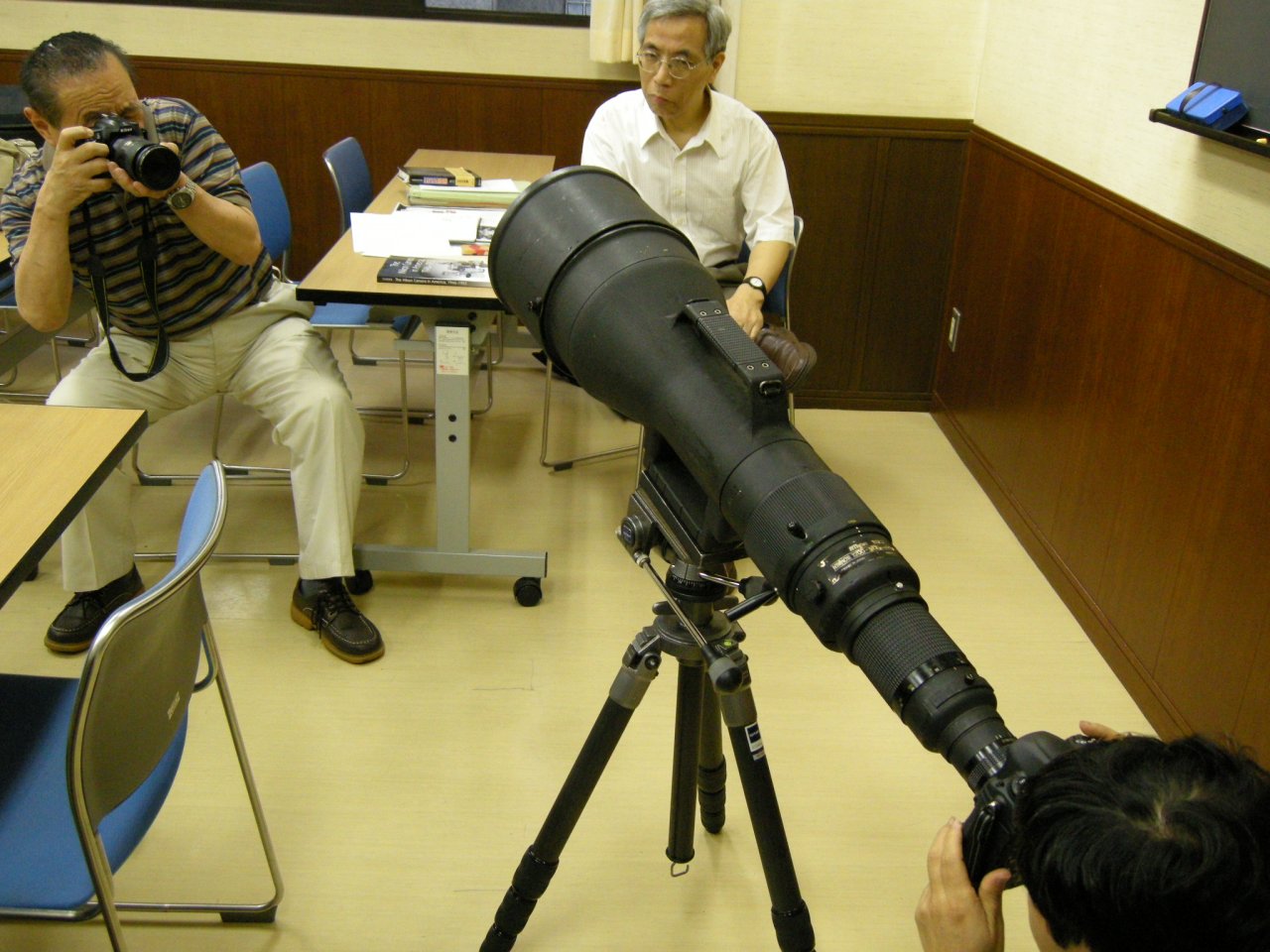 Very smooth focus and zoom
The operability of this lens is still very smooth now. Of course, the performance of the lens is really big excellent.
A Happy Discussion about a Huge Lens
Many members gathered to a huge lens. It came for everyone to want to use the huge lens. Because the lens is very stout and charming. The happy discussion about a huge lens was endless.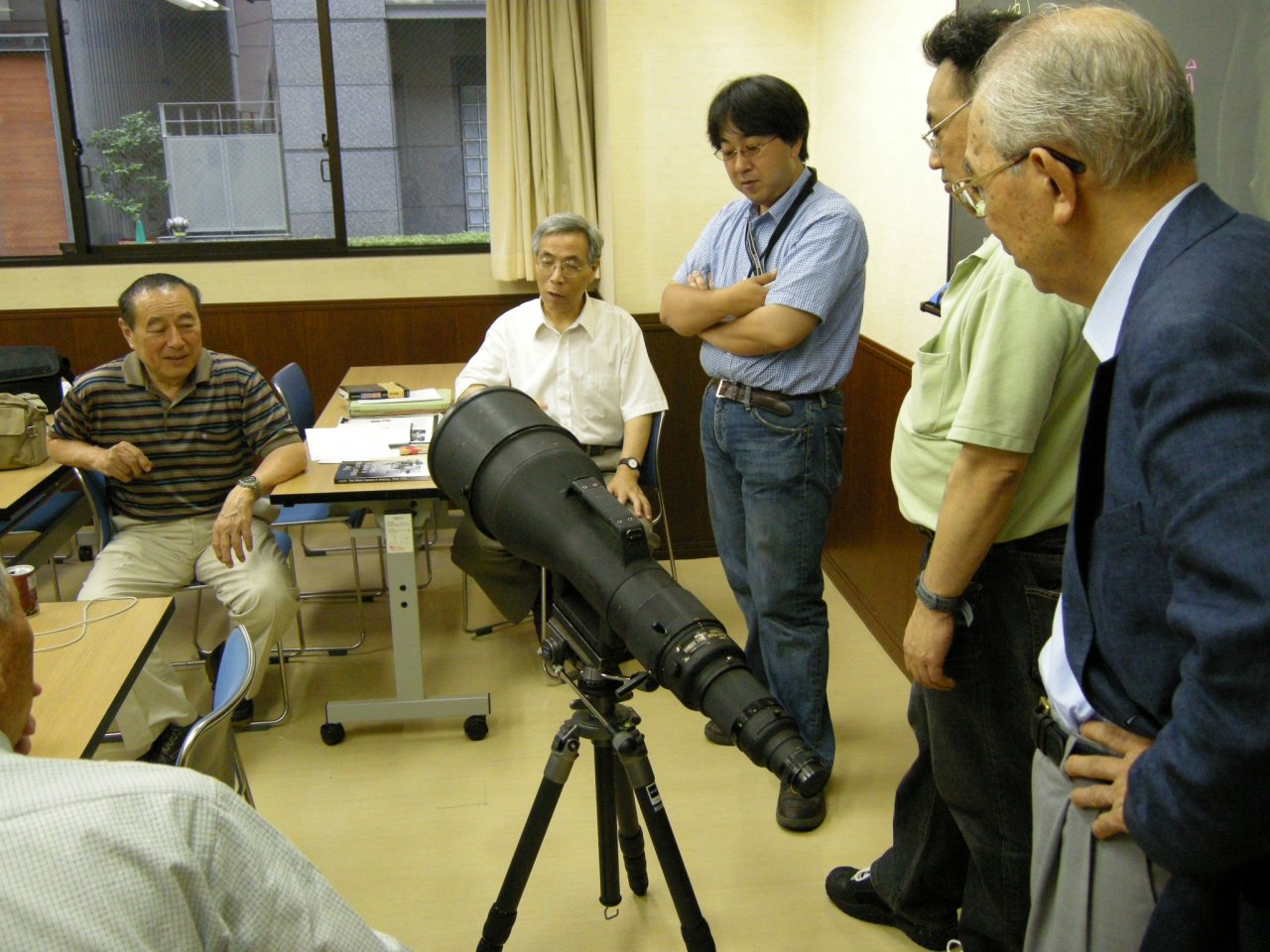 The Happy Discussion about a Huge Lens was Endless
Return to the top page of Nikon Kenkyukai
---
Copyright Michio Akiyama, Tokyo Japan 2008, 2023