March 2014, Nikon Kenkyukai Tokyo, Meeting Report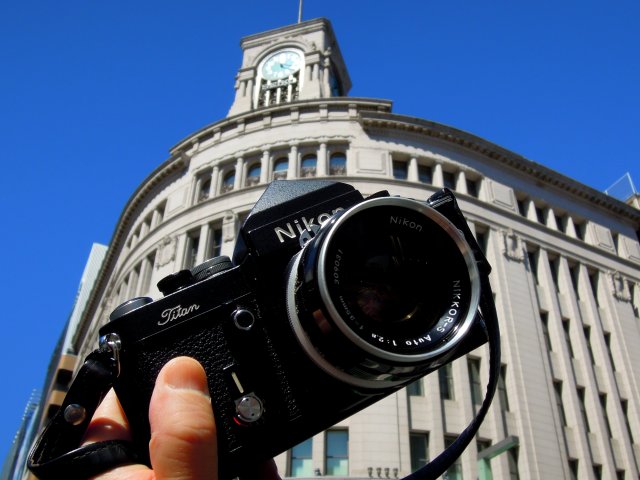 Wako Building in Ginza Tokyo
March 15, 2014
Nikon Kenkyukai
Welcome Freshmen
Tokyo Meeting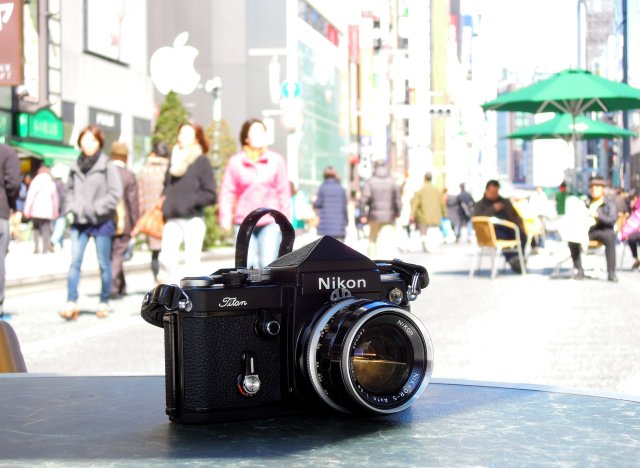 Tokyo Spring Ginza Street
Ginza Tokyo City
The Ginza in Tokyo is spring.
Five young newcomers participated in the Nikon Kenkyukai Tokyo.
It started from the usual presentation session at first.
A photo journalist, Ryu Koakimoto, explained some photographs in the title with "the humorous news photos".
A Nikon F specialist, Akihiko Suzuki, explained the method of judgment of very old vintage Nikon F.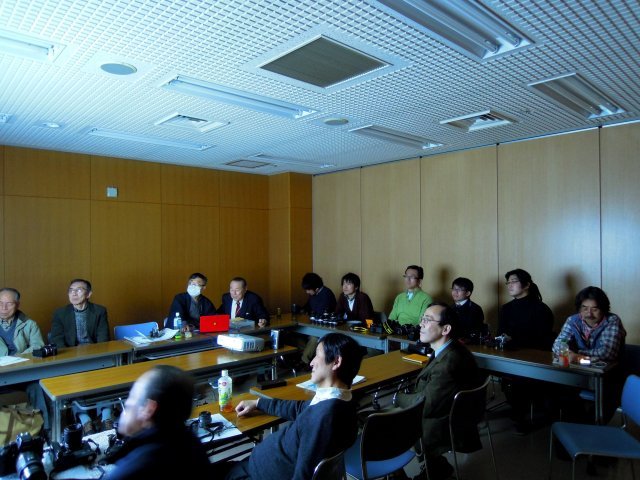 Ryu Koakimoto Told About Humorous News Photos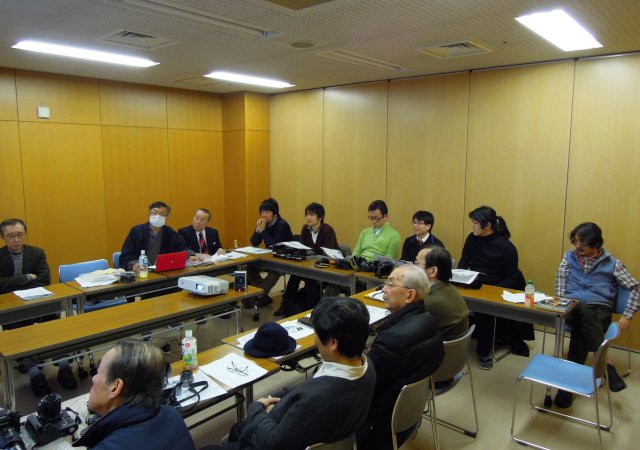 Akihiko Suzuki Told About Vintage Nikon F
Nikon Workshop
Now, the next is a workshop session.
A theme is "the world of Nikon F to F3" and "Nikkor Auto lenses".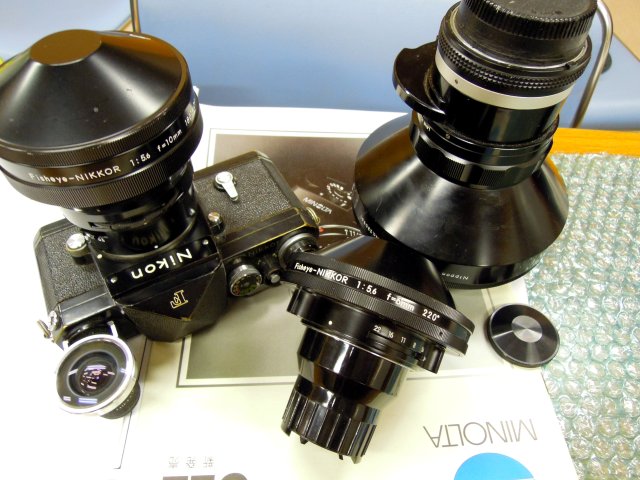 Fisheye Nikkor Lenses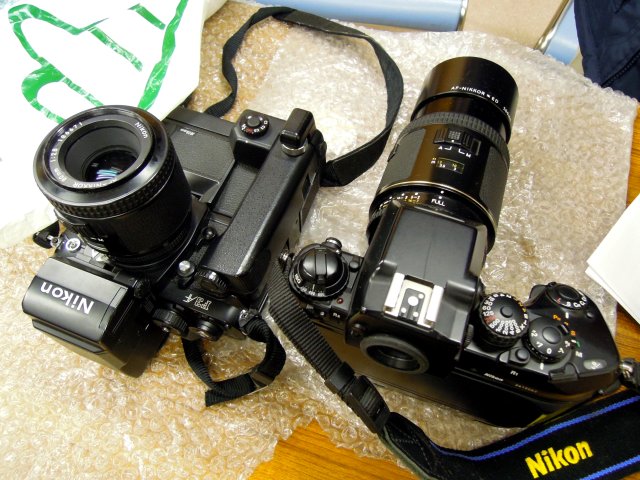 AF Nikkor 80mm F2.8 and AF Nikkor 200mm F3.5 ED IF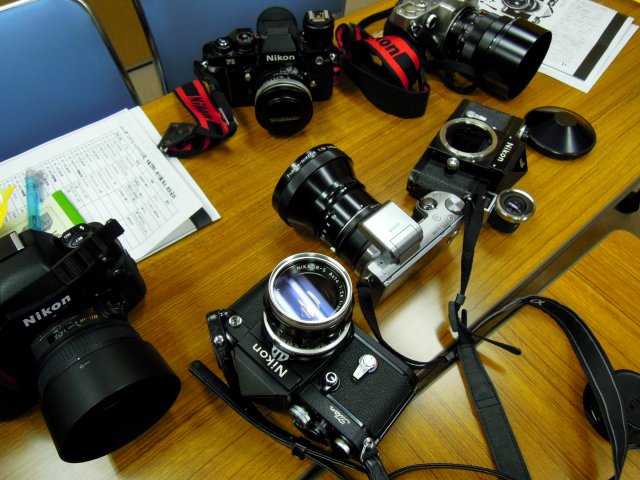 Old Nikkor Lenses and Digital Nikon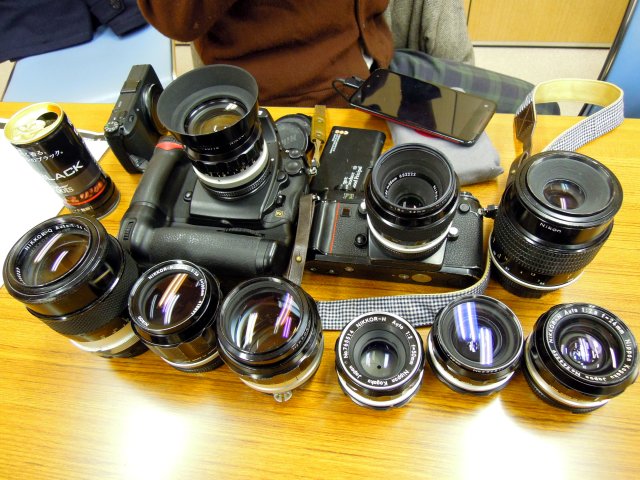 Old Nikkor Auto Lens Collection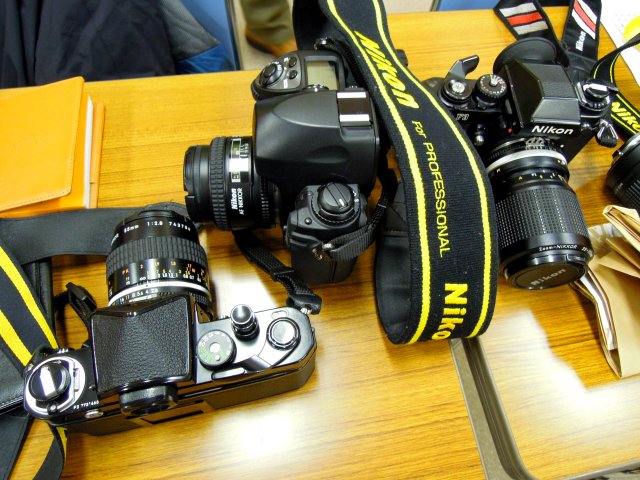 Nikon F2 and Nikon F6 and Nikon F3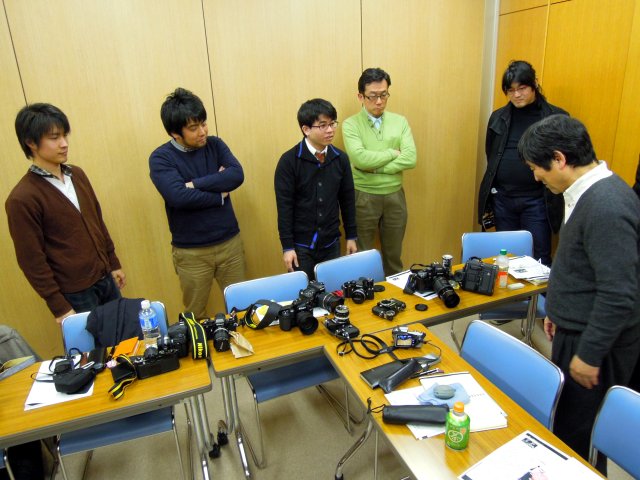 Five Young New Members and Neko-san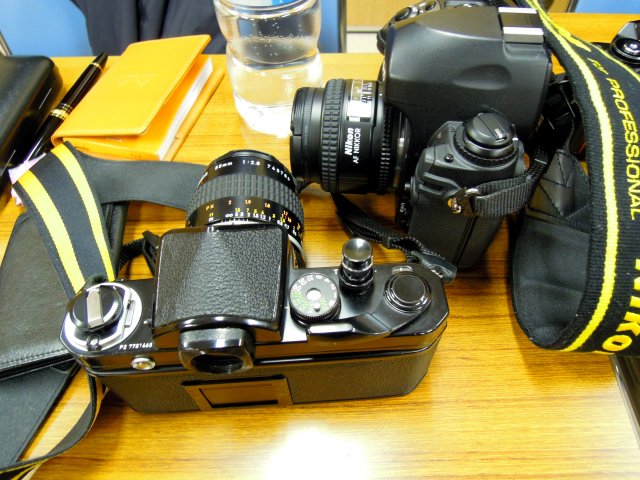 Nikon F2 and Nikon F6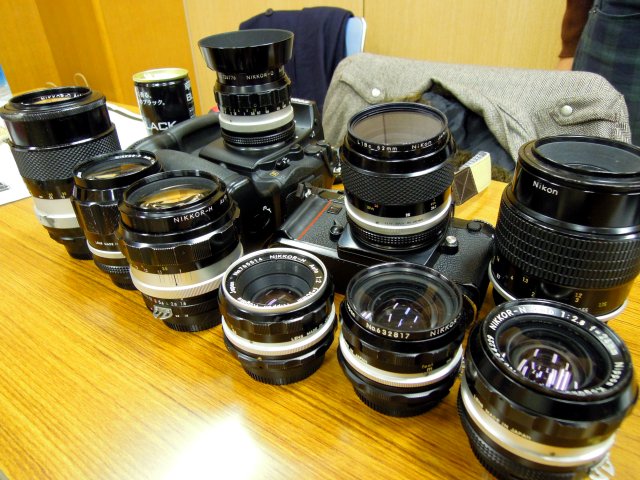 Beautiful Old Nikkor Auto Lenses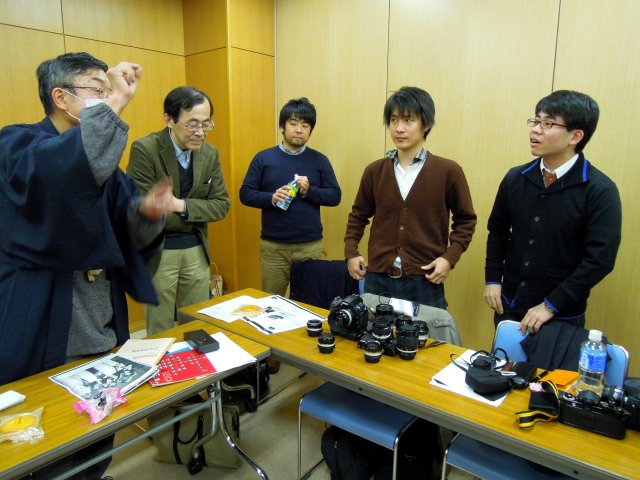 Akihiko Suzuki and Nikon Fans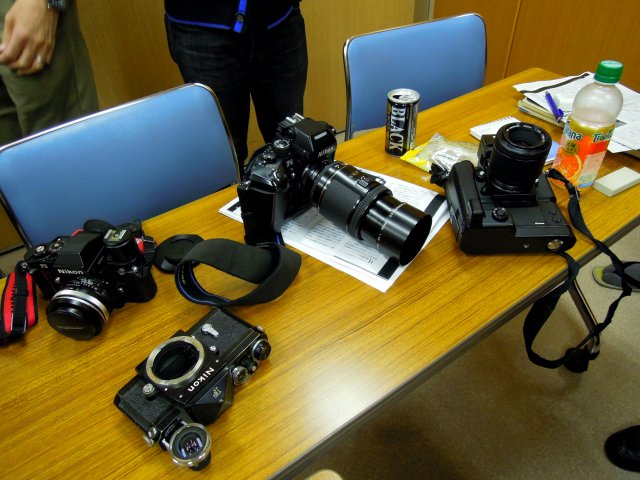 Nikon F and Nikon F3AF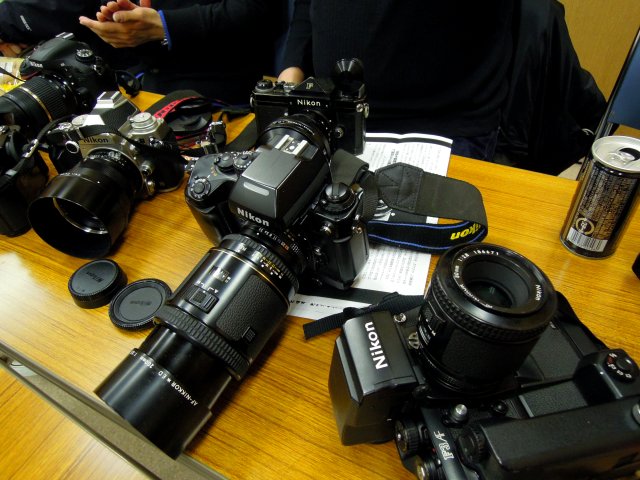 Nikon F3AF High Performance Lenses
Precious Experience
The new member experienced photography with the precious Nikkor Auto lenses.
Fisheye Nikkor 6mm F5.6 was mounted to Nikon D600. You can see ceiling and your shoes simultaneously.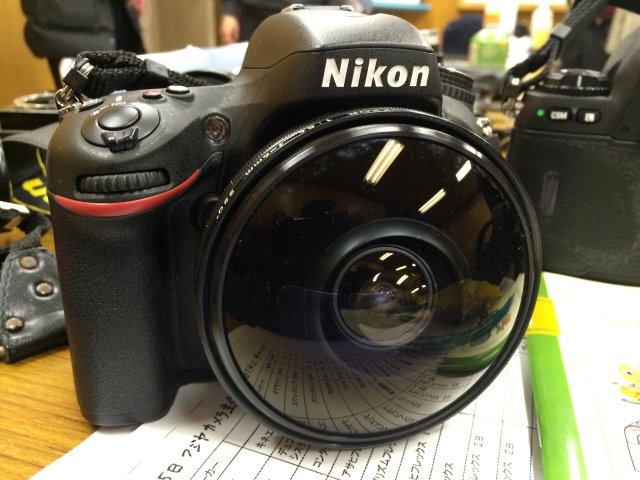 Nikon D600 and Fisheye Nikkor 6mm F5.6 220 degrees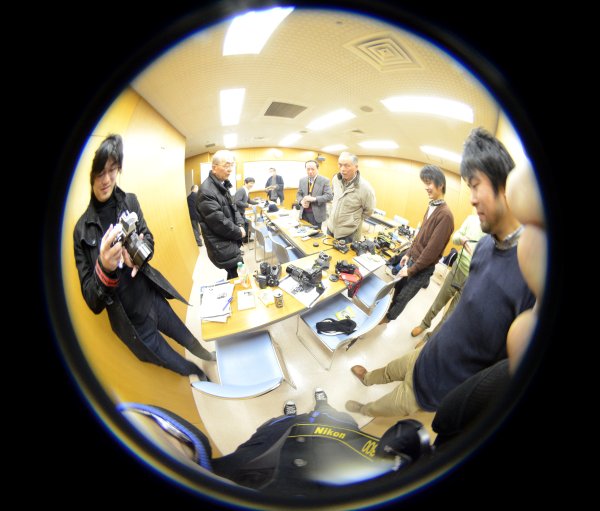 Image of Fisheye Nikkor 6mm F5.6 (220 degrees)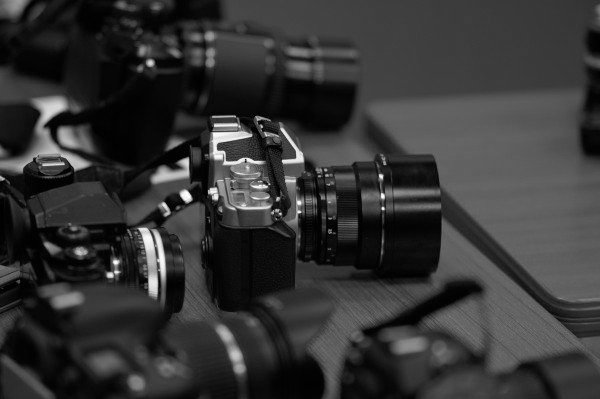 Nice Nikon Df
The Ikemen Nikon Boys
Many Ikemen (Good-looking men) Nikon Boys gathered in the Tokyo Meeting.
A group photograph is smiling face.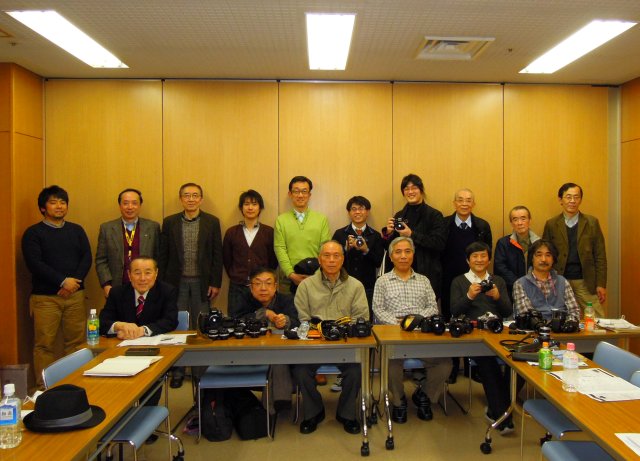 TOKYO IKEMEN NIKON BOYS
Return to the top page of Nikon Kenkyukai
---
Copyright Michio Akiyama, Tokyo Japan 2014, 2019