July 2004, Nikon Kenkyukai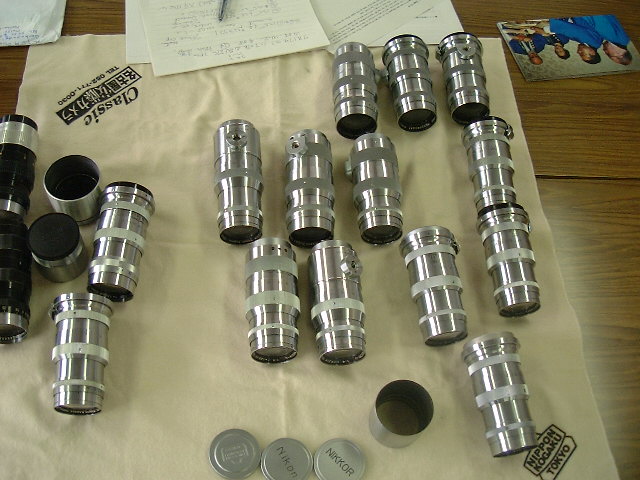 Super collection of the Nikkor 13.5cm F4 and F3.5
July 17, 2004
Nikon Kenkyukai Tokyo Meeting
Nikkor S 13.5cm Special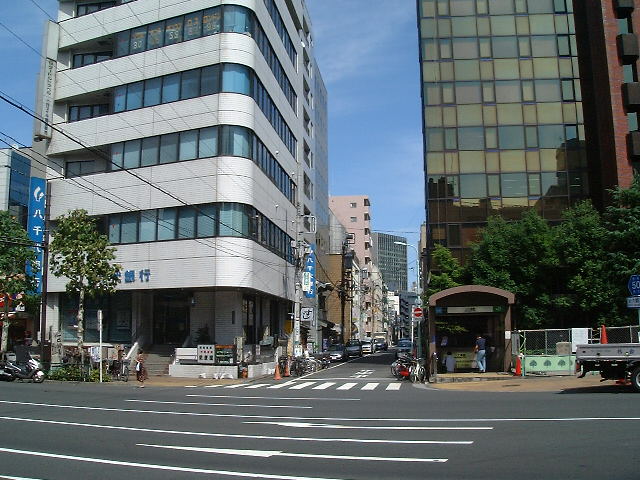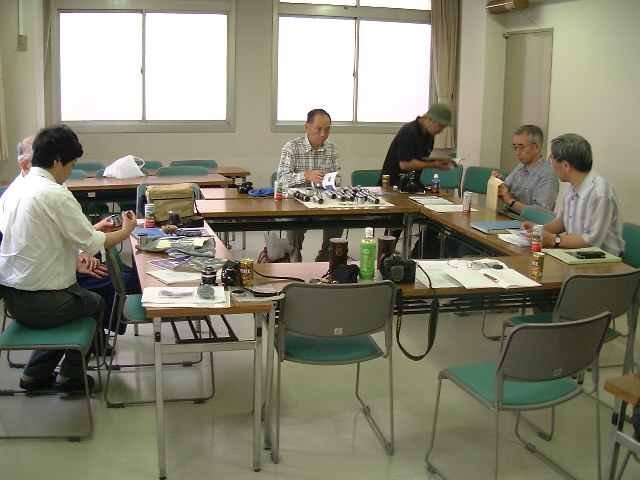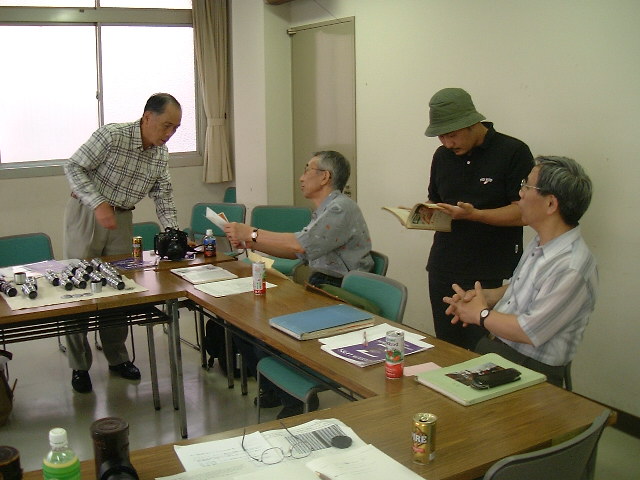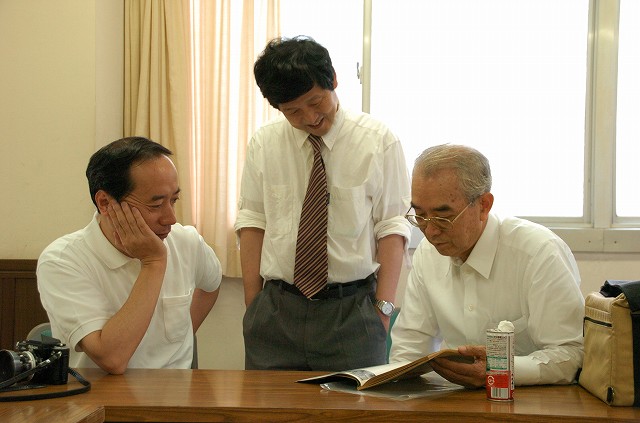 Meeting was held at Hacchobori (Near Ginza)
S Nikkor 13.5cm F4 and F3.5 Special
The meeting's theme was the special research of Nikkor 13.5cm F4 and F3.5 lenses for rangefinder Nikon. The meeting was held in Hatchobori in Tokyo near Ginza in nice summer. Several members brought their wonderful heavy lenses. According to Rotoloni-san's bible book, the earliest Nikkor 13.5cm F4 lenses begin with the prefix "611." Nikon Kenkyukai member owns No. 6114 lens!! You can see a valuable lens.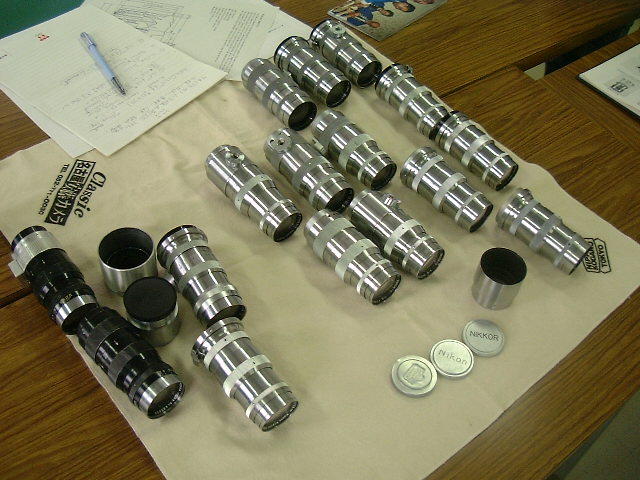 Full metal barrel of the Nikkor 13.5cm lenses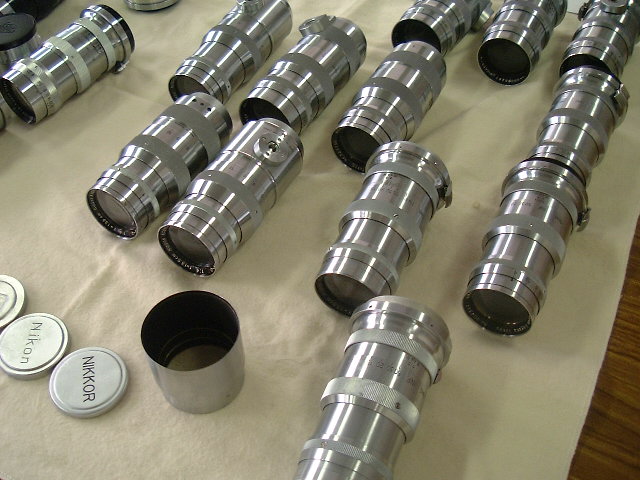 Chrome Nikkor 13.5cm lenses and metal caps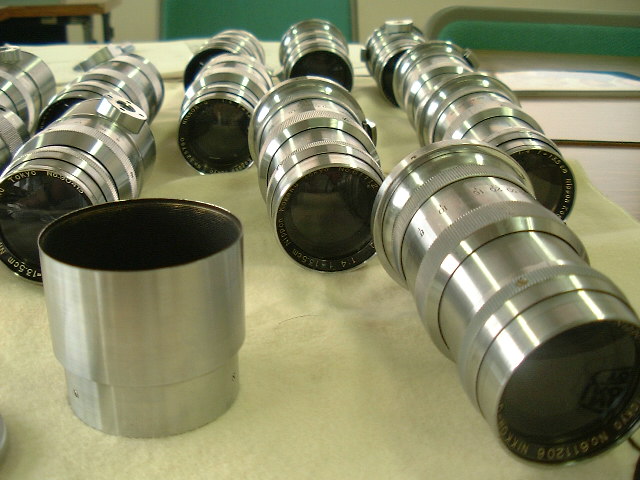 Big lens hood of Nikkor 13.5cm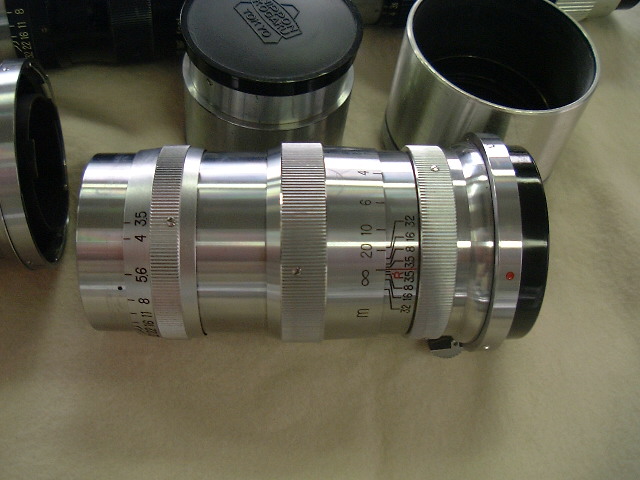 "Meter" engraving of Nikkor 13.5cm F3.5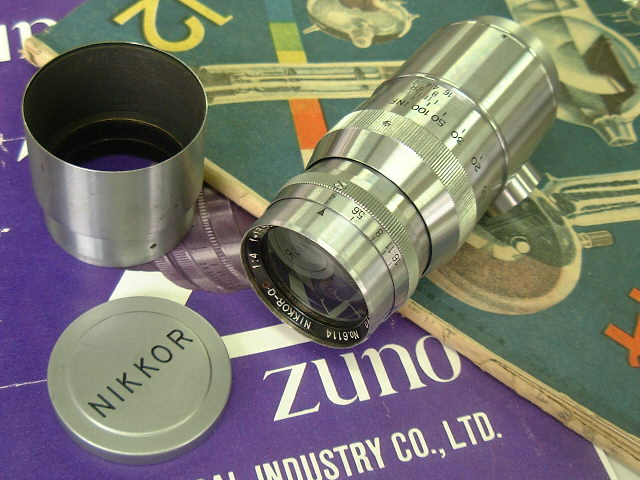 Nikkor 13.5cm F4 No. 6114 !! The earliest No. 4 !!!!!
WWII Infrared filter and TV Nikkor 35mm F0.9 lens
An old red filter is for army type-96 small aerial camera used in WWII era. Also, original cloth cases are extremely rare. Furthermore, we discovered an unusual Nikkor lens known as the TV Nikkor 35mm F0.9. The meeting today was very exciting. Please have a good time!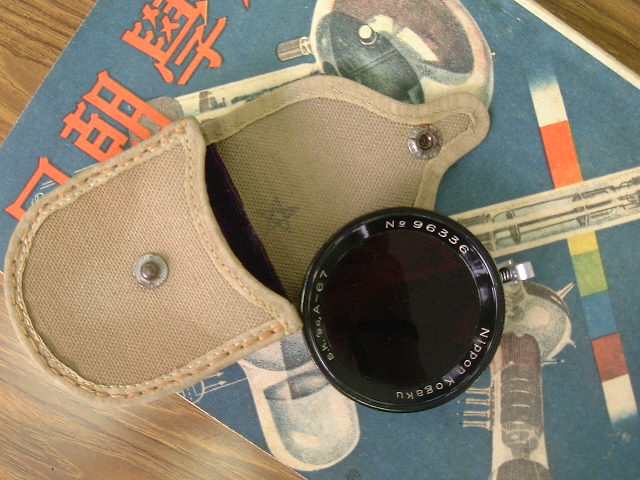 Nippon Kogaku s.k.96 A-67 filter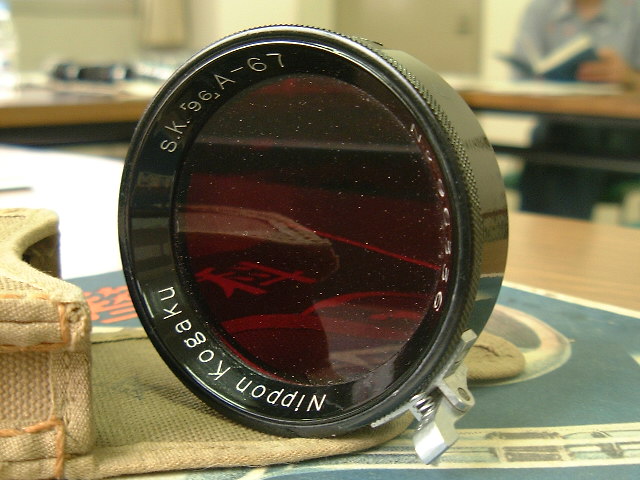 The s.k.96 A-67 filter for Aero-Nikkor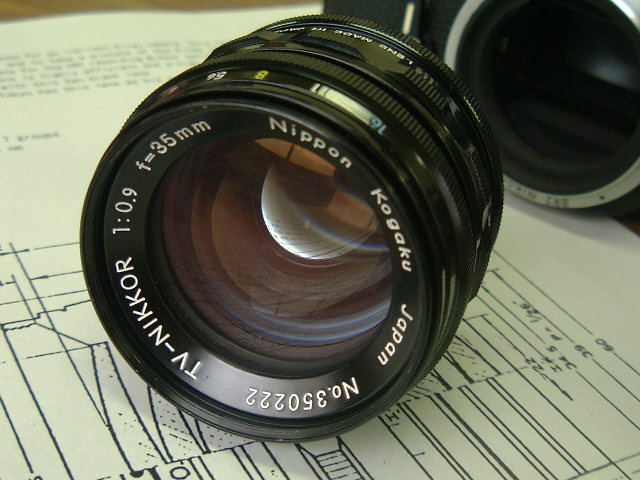 TV-Nikkor 35mm F0.9 super first recording lens
Return to the top page of Nikon Kenkyukai
---
Copyright Michio Akiyama, Tokyo Japan 2004, 2022