February 2005, Nikon Kenkyukai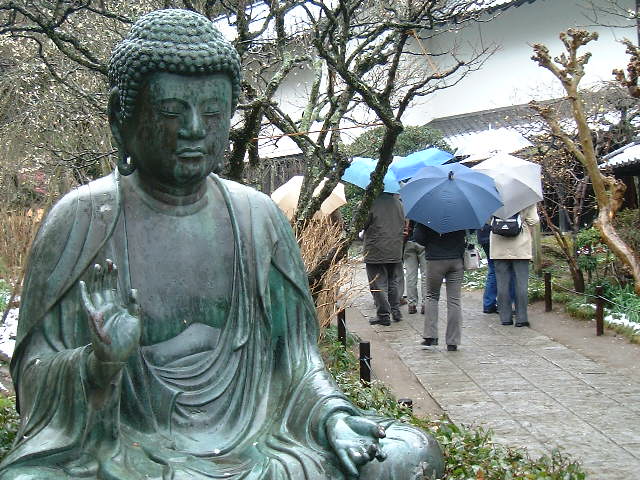 Kamakura
February 19, 2005
Nikon Kenkyukai Tokyo Meeting
Field Workshop
Old Capital KAMAKURA
Field Workshop in Kamakura
Kamakura is about 50 km south from Tokyo. The city was once a capital of Japan during "Kamakura Era" (1192-1333). There are many sightseeing places including old temples and museums. When you have arrived, Kamakura's interesting spots are quite easy to walk to. Kamakura is easy to reach from Tokyo, Yokohama and Yokosuka by the Japan Railways train.
The Nikon Kenkyuaki held the field workshop in Kamakura. Mr. Hans Braakhuis joined the Kenkyukai field workshop from Netherlands. Hans-san is researching the history of an optical product of Japan. Of course, he is familiar with the history of Nippon Kogaku and Nikon.
We eight members gathered in Kita-Kamakura station in the morning. We strolled from Kita-Kamakura to Kamakura station. Here we go! First of all, we visited Shokozan Tokeiji temple which had been founded in 1285.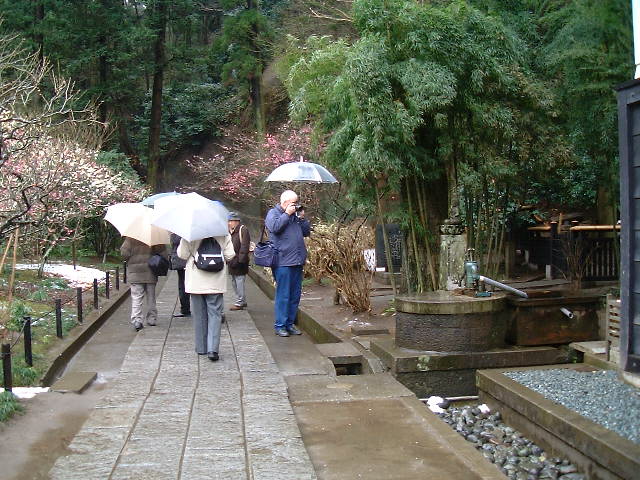 Old alley of Kamakura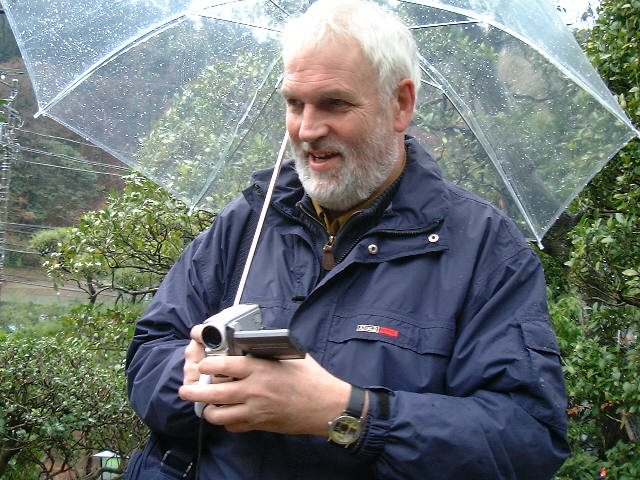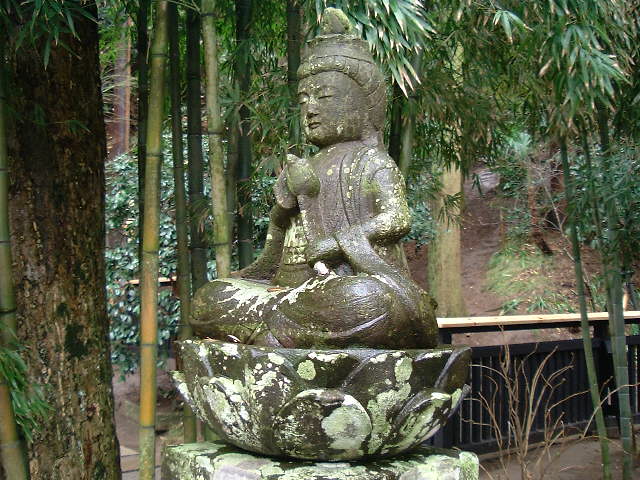 Hans Braakhuis-san and a stone figure of the Buddha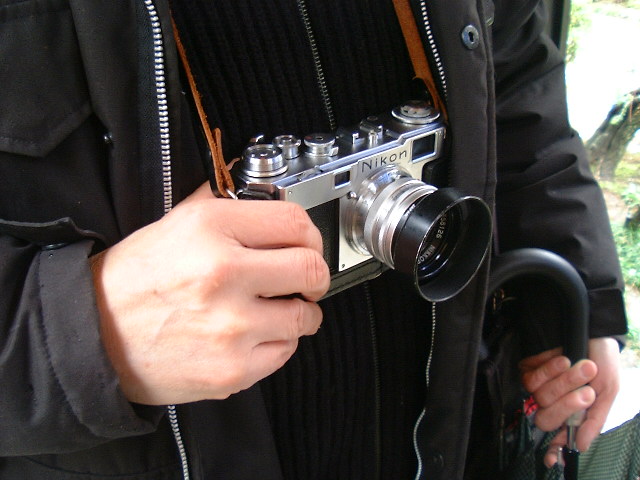 Beautiful Nikon S2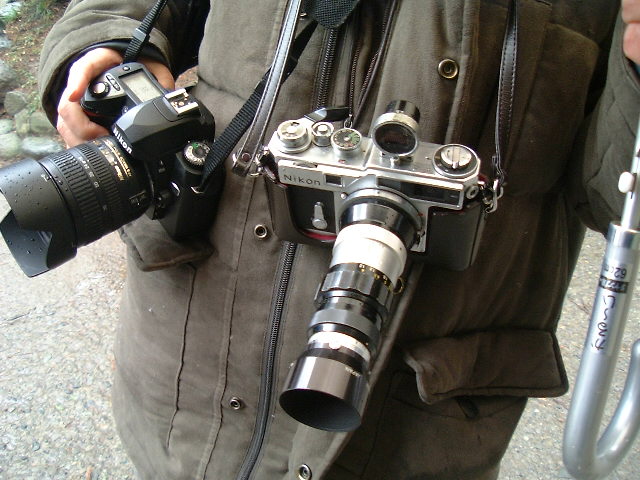 Mountain Nikkor 10.5cm F4
Kamakura meeting
We visited an old private house in Kamakura. We walked in the beautiful Japanese style small garden. The house is a coffee shop for the tourist. The Kamakura meeting was begun while drinking tea or coffee. The green tea and the sweet cake were delicious.
Hans-san showed us data for his researching and many photos. An interesting research topic is old Nippon Kogaku's binoculars. Hans-san gave us a special lecture. Thank you, Hans-san.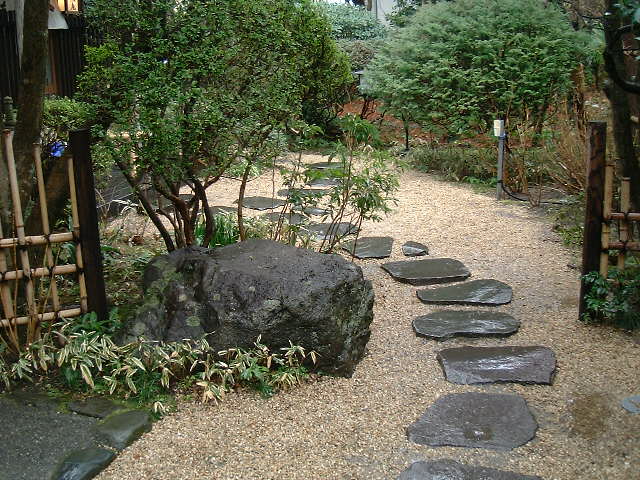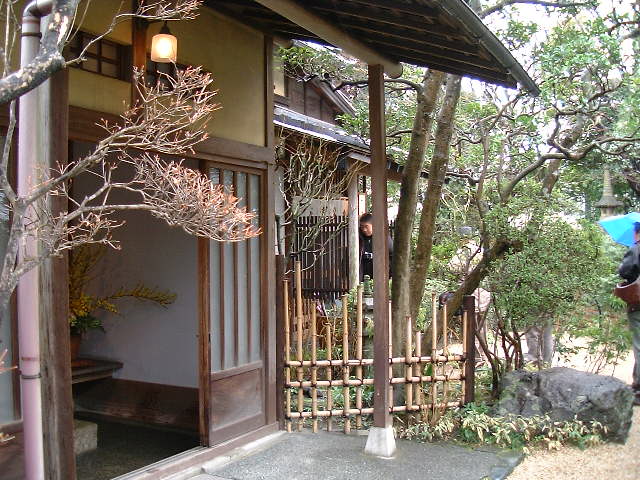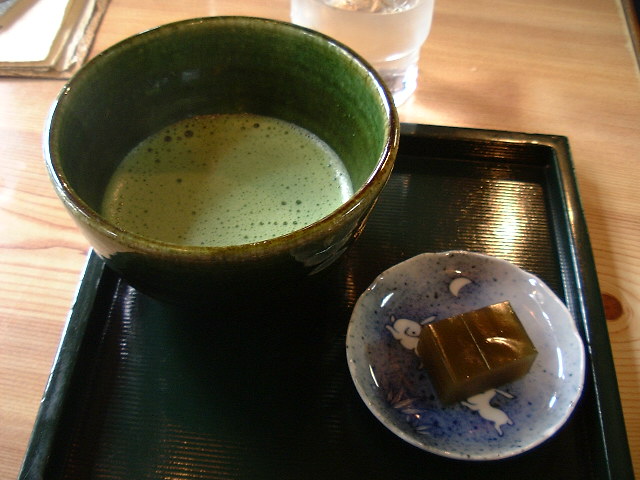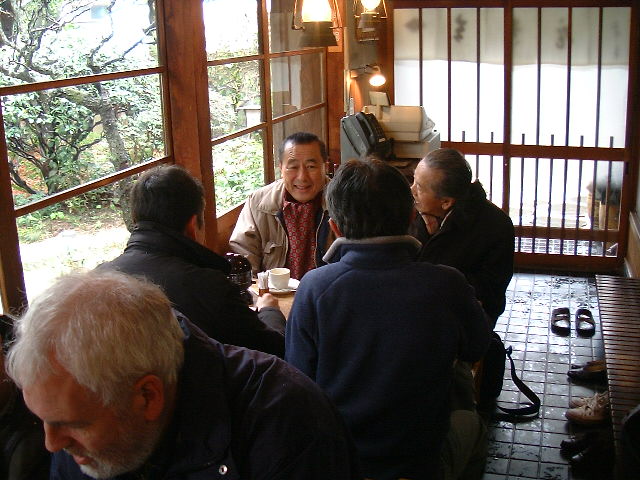 Old fashioned tea meeting and Japanese sweets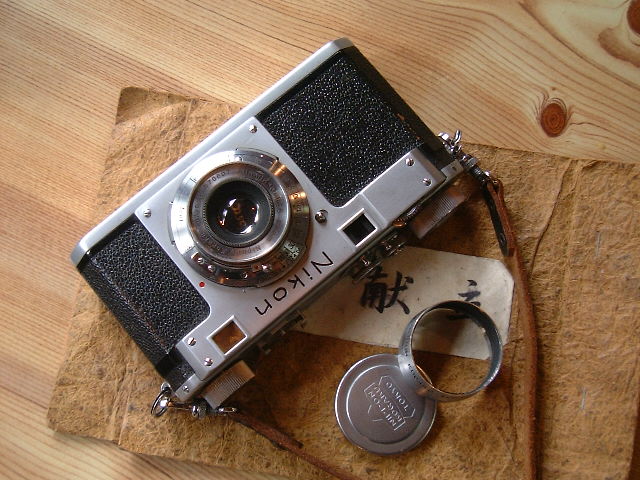 Nikon M in Kamakura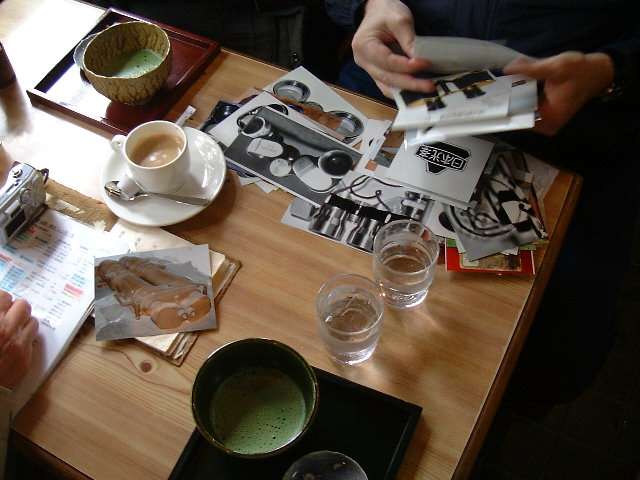 Hans-san roll out his super lecture
Walking with Nikon
We became hot because of hot tea and a hot Nikon discussion. An old temple is cool. Therefore, we visited Kofukuzan Kenchyoji temple which had been founded in 1253. We walked with Nikon. Special "Show and Tell" session was started in Kenchyoji temple.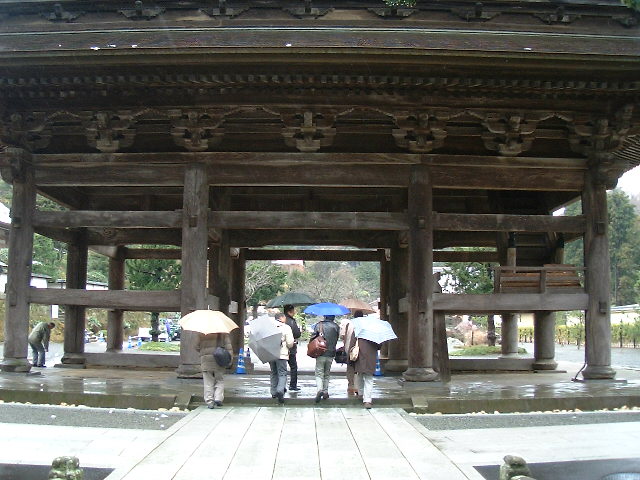 Old main gate of a Buddhist temple in kamakura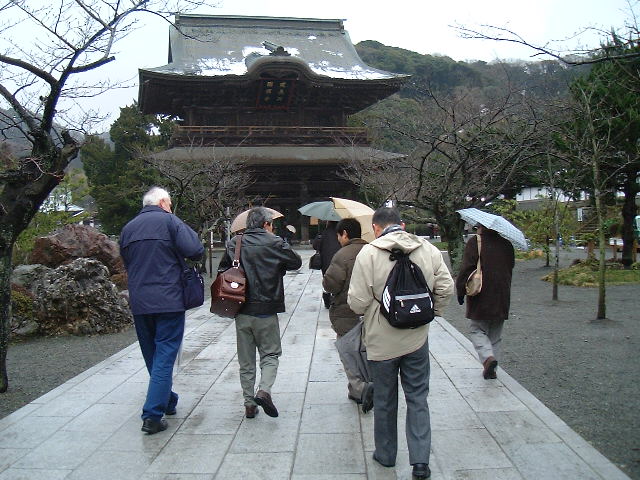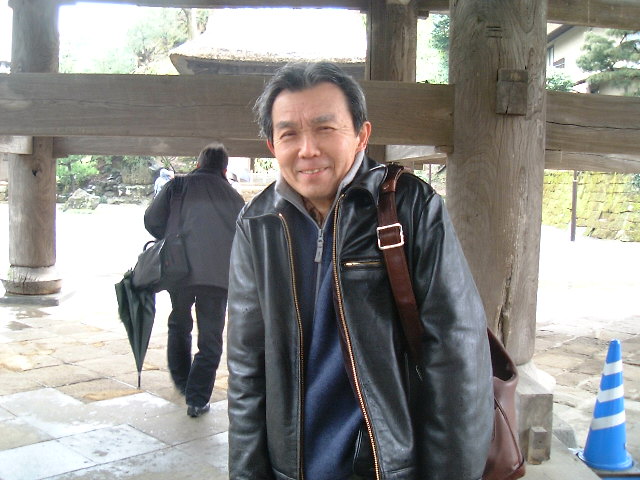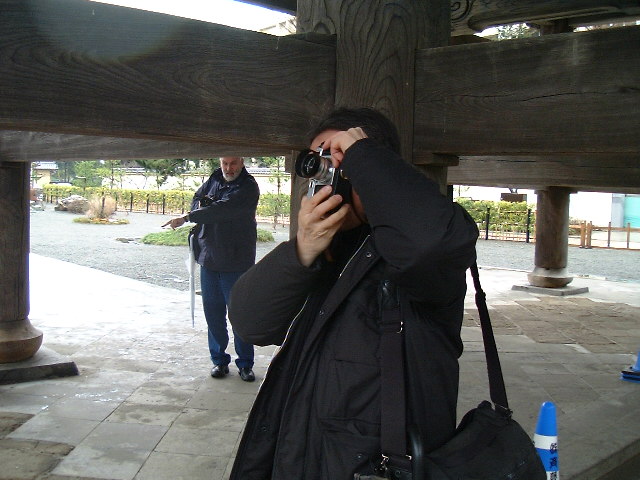 Kamakura shot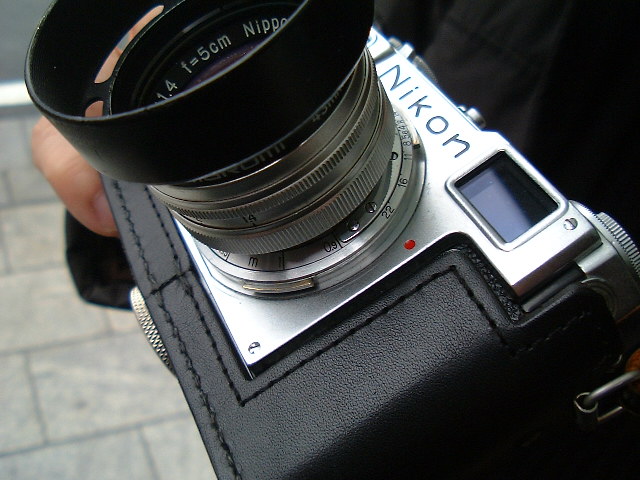 Special Nikon S2 and special made leather case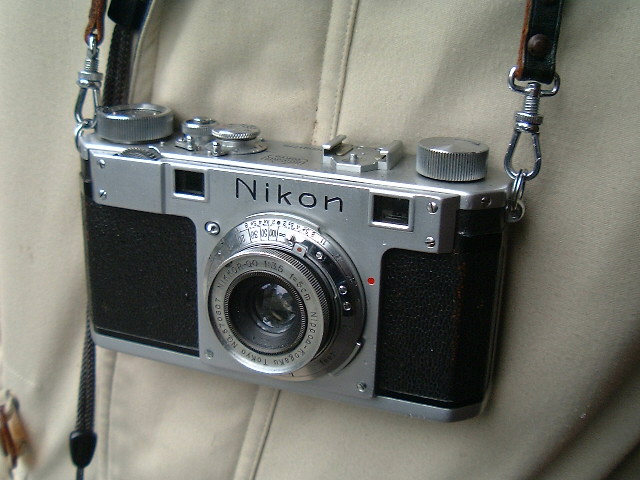 Nikkor QO 5cm F3.5 Collapsible and Nikon M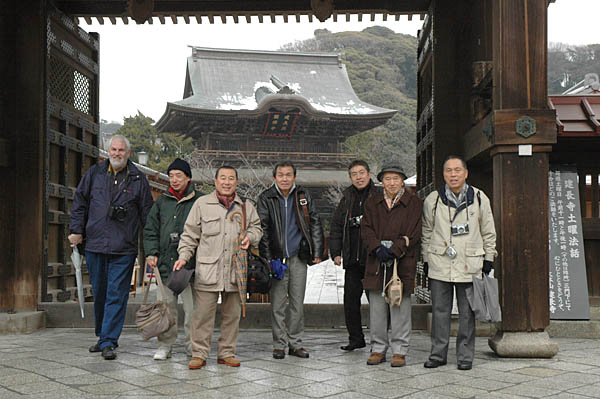 At main gate
A luncheon in Kamakura
We arrived at the gate of the front entrance to Tsurugaoka Hachiman-gu Shrine. There were a lot of tourists there. Here is a main street in Kamakura. There were many antique shops, cutlery shops, candy stores and souvenir shops.
We entered a Japanese restaurant for lunch. And then, we talked about the Nikon cameras over lunch. A yellow book is Hans-san's book.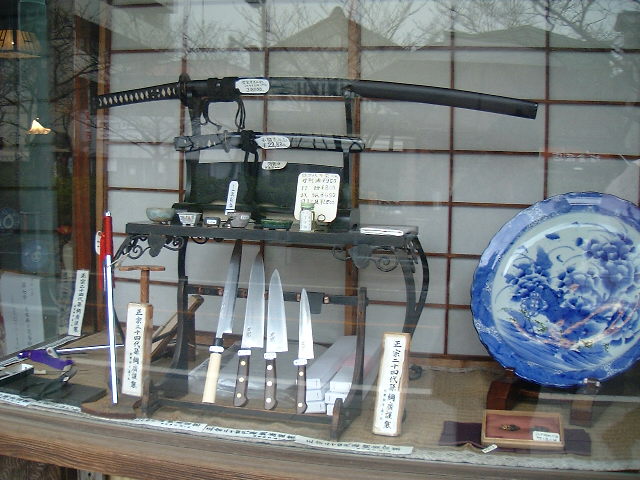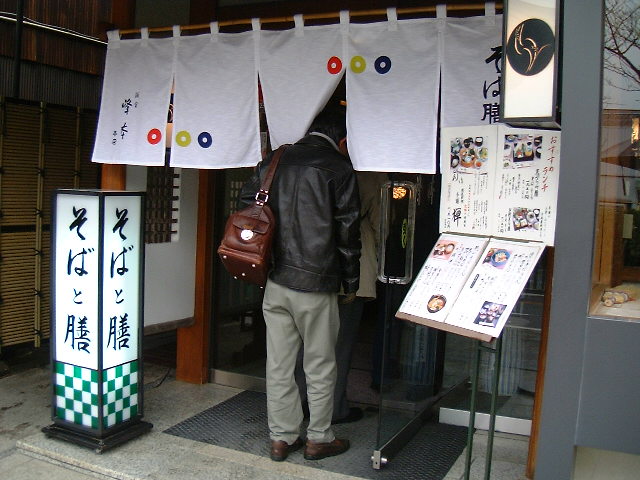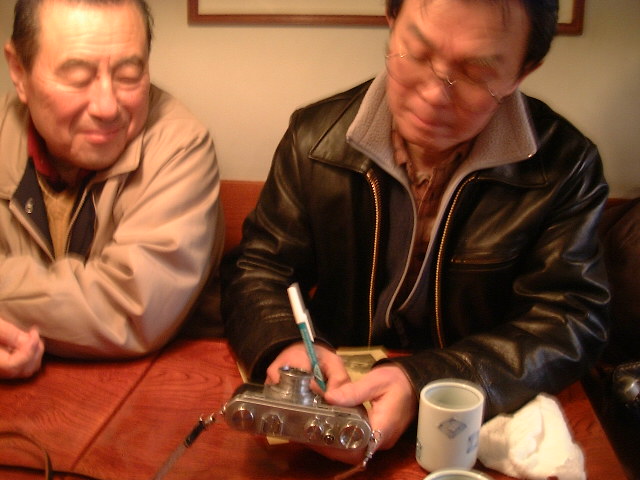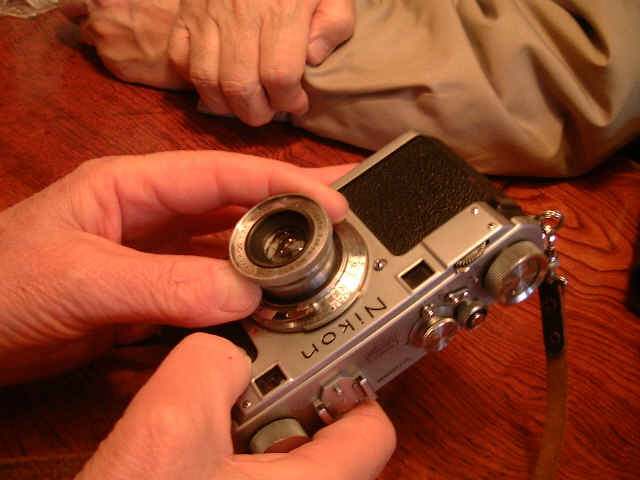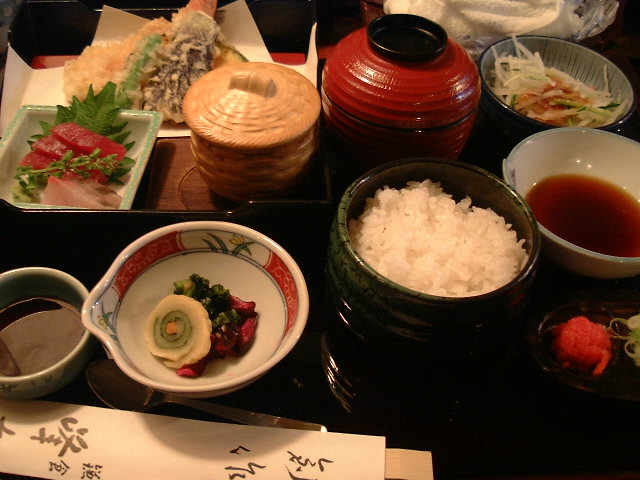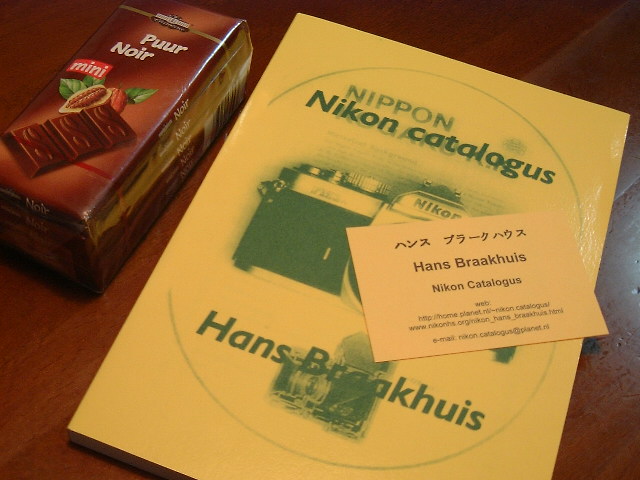 A luncheon in Kamakura
Kamakura photo
A Kamakura meeting ended. All who participated took the photograph in front of the restaurant in Kamakura. Let's meet again!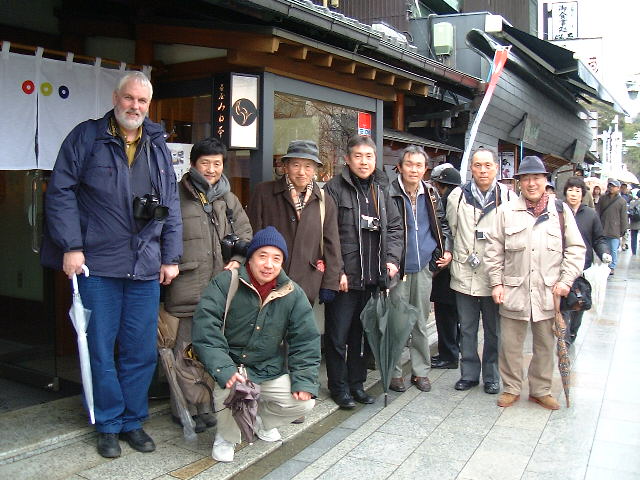 Kamakura Meeting
Return to the top page of Nikon Kenkyukai
---
Copyright Michio Akiyama, Tokyo Japan 2005, 2022