The Tokyo Meeting Year End Special 2019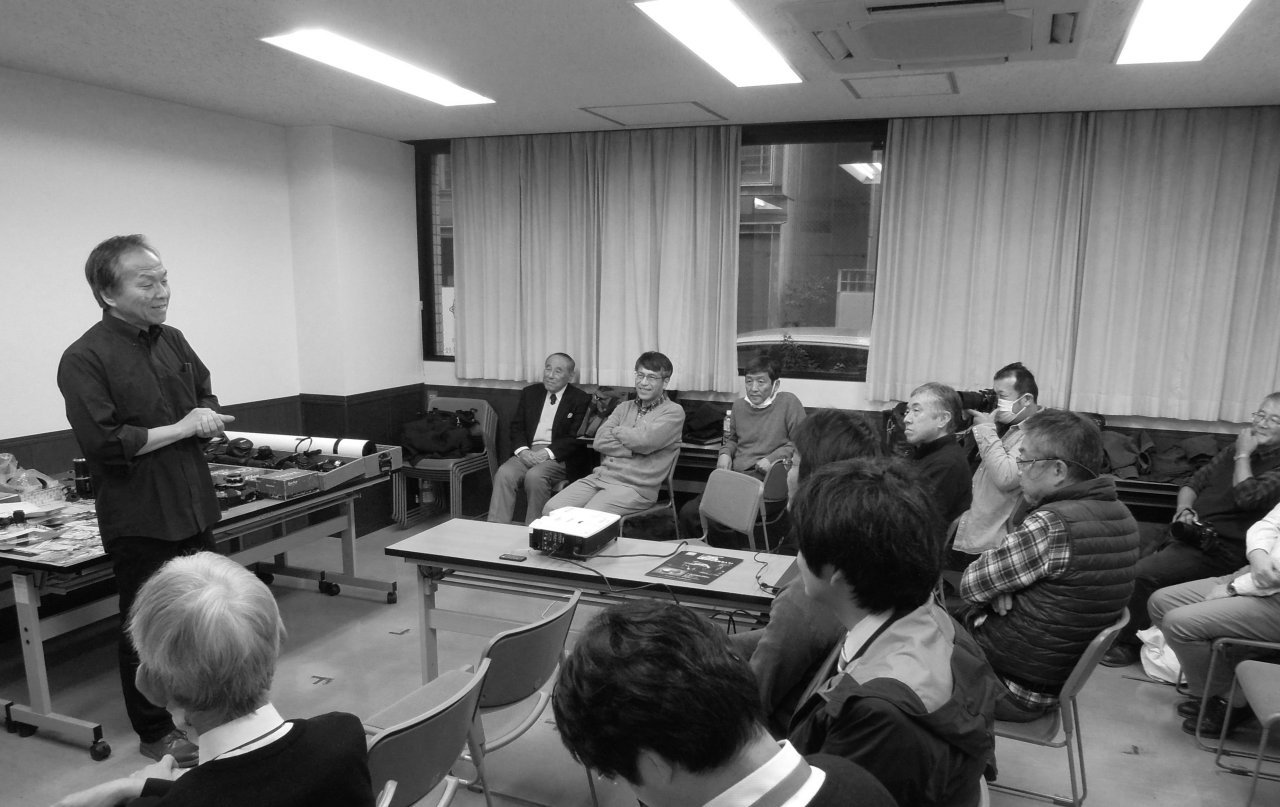 Nikon Kenkyukai Tokyo Meeting Special 2019
December 14th, 2019
Nikon Kenkyukai
Tokyo Meeting
Year End Special
Tokyo Meeting Special
The Nikon Kenkyukai Tokyo (Chairman Ryu Koakimoto) held a meeting and cocktail party on Saturday, December 14th, 2019.
Many members and some guests gathered at the conference room near Ginza.
The meeting program is as follows.
Presentation Session
The first person to talk to is Masami Asano of Fujiya Camera.
Asano-san will retire from Fujiya Camera Co., Ltd. at the end of December 2019.
The most impressive thing about Asano-san and Nikon was on December 5th, 2009.
Fujiya Camera hosted the "Tetsuro Goto Special Lecture" at Nakano Sun Plaza.
Asano-san planned and managed that special lecture. It was a great success.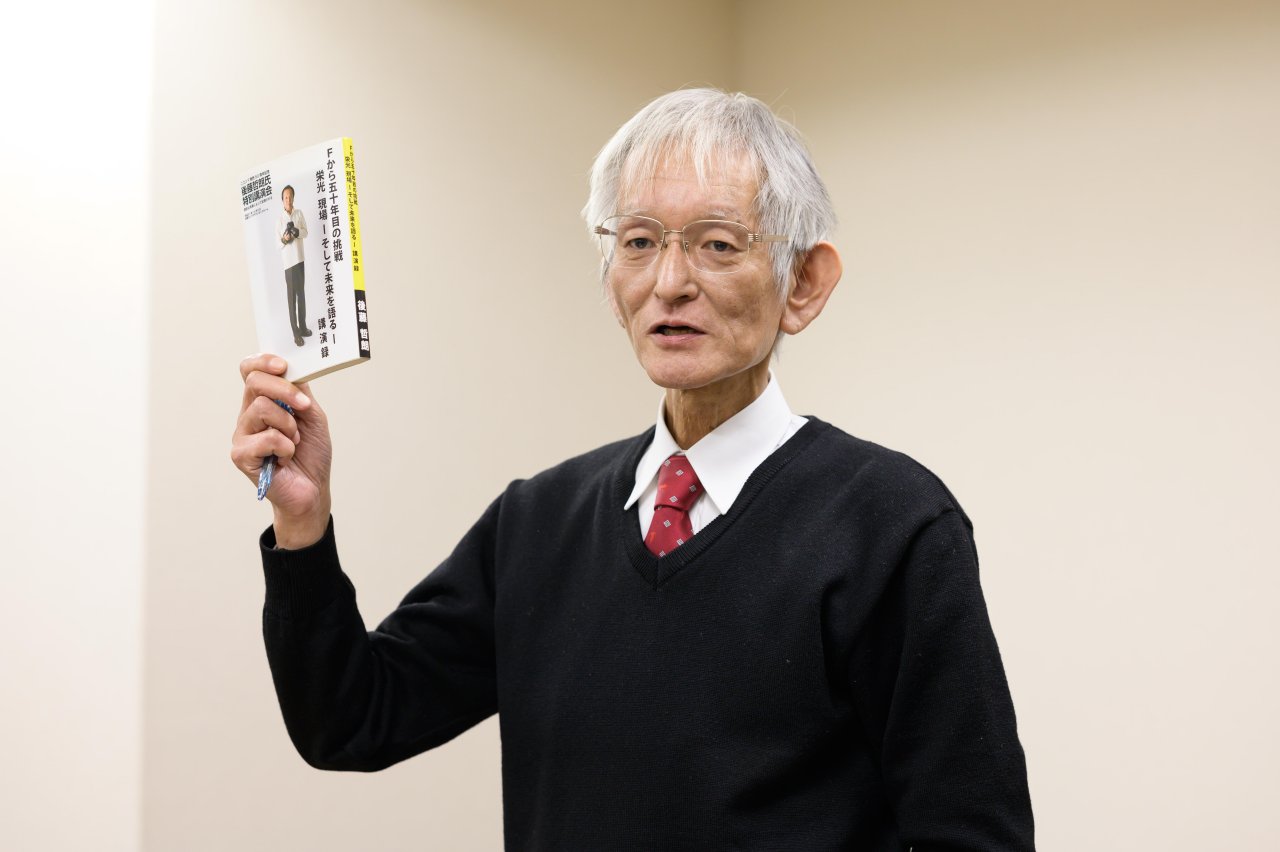 Mr. Masami Asano, Fujiya Camera
Photo (c) Syu Akayama, 2019
What Asano-san is holding is a valuable limited edition book.
It is a book that describes Tetsuro Goto's special lecture.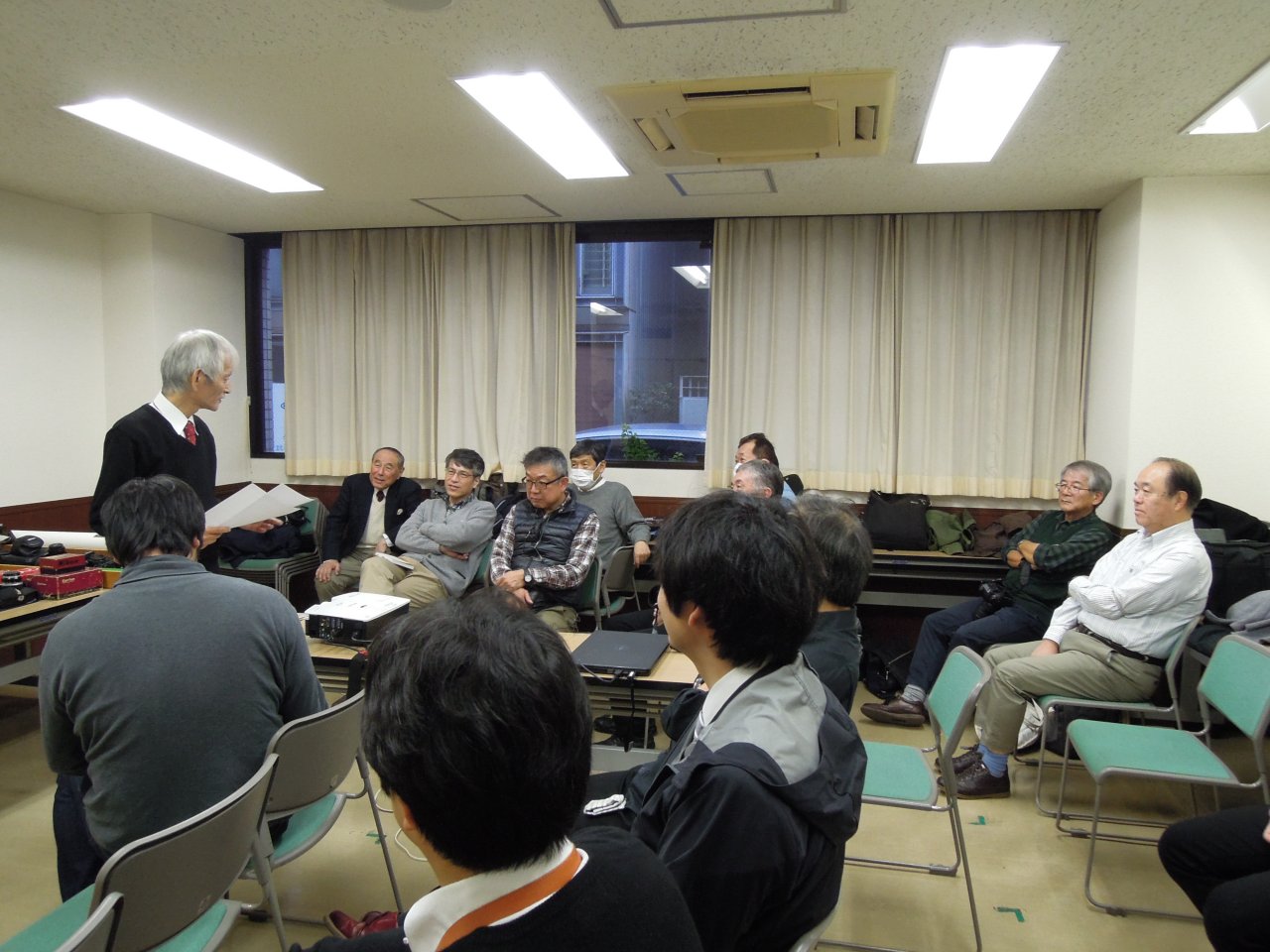 Asano-san's Big Dynamic Talk
The most famous person in Nikon was on stage.
Yes, he is former Nikon Fellow, Tetsuro Goto.
Goto-san retired from Nikon Corporation on June 25, 2019.
Tetsuro Goto's talk events and lectures have already been held at the Nikon Museum and the Japan Camera Museum, so I think you know a lot.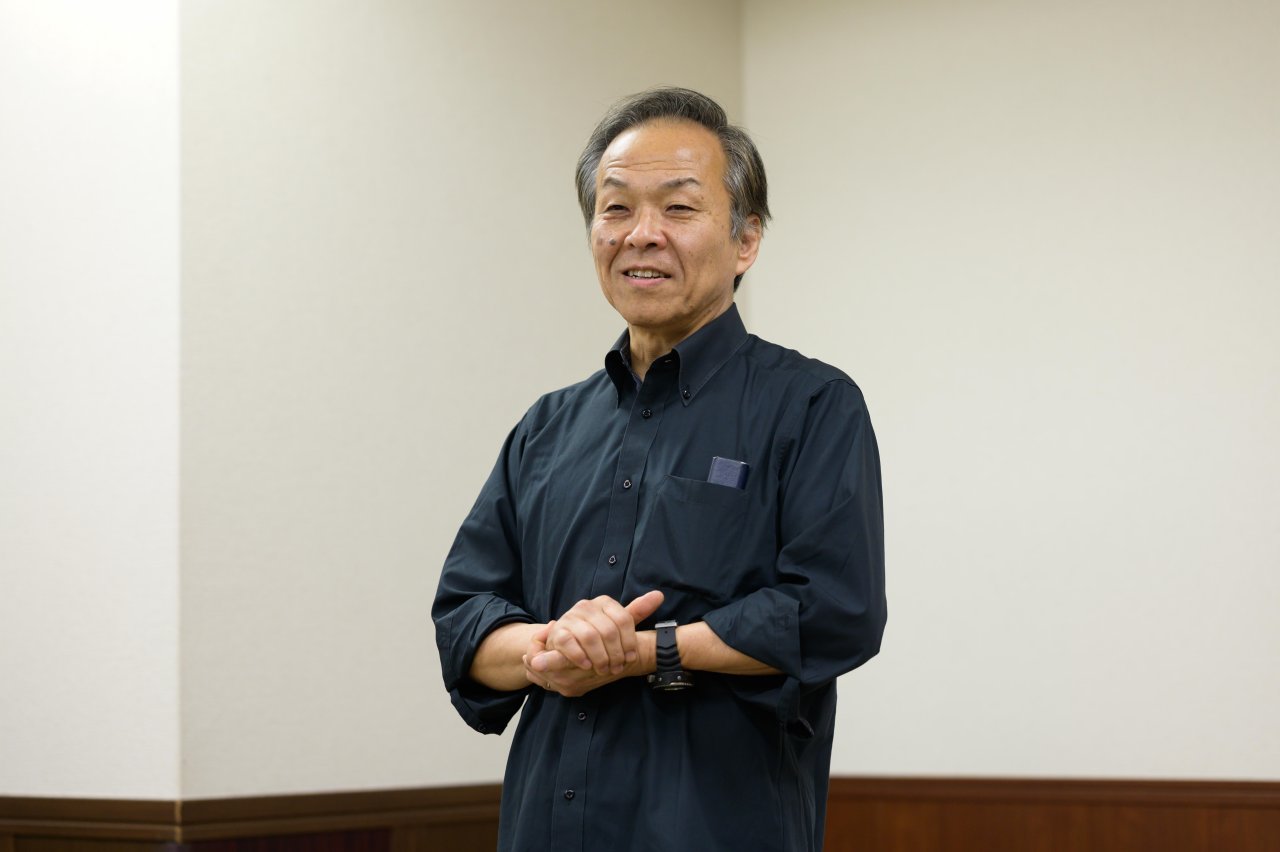 Mr. Tetsuro Goto, Former Nikon Fellow
Photo (c) Syu Akayama, 2019
Goto-san talked about his old days, and also talked about the future of Nikon, camera technology, and photographic culture.
You can find out his current status at AREA510 of PHOTO YODOBASHI.
Please read it using the translation function of Google Chrome because it is Japanese.
http://photo.yodobashi.com/live/area510/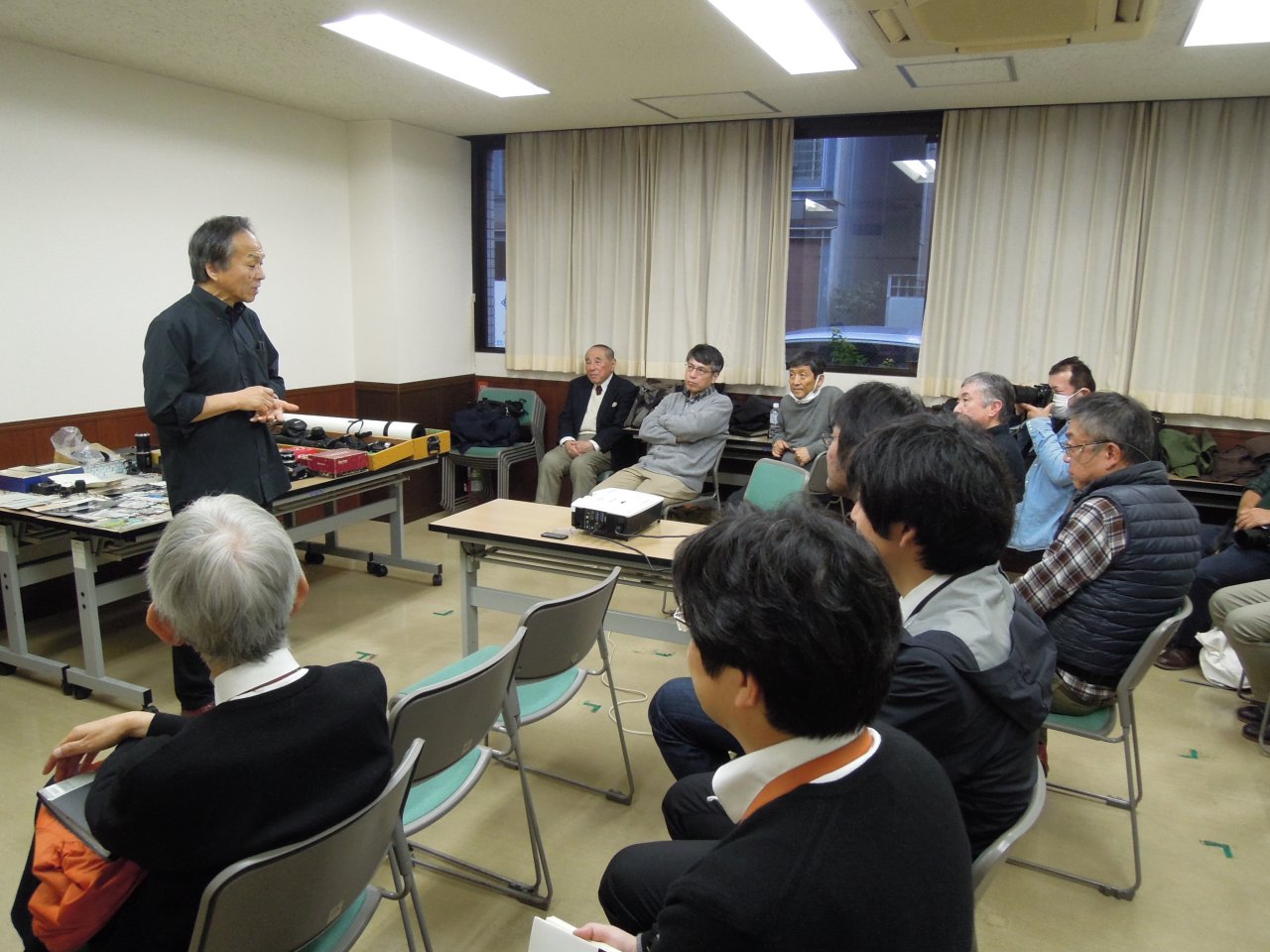 Goto-san's Very Interesting Talk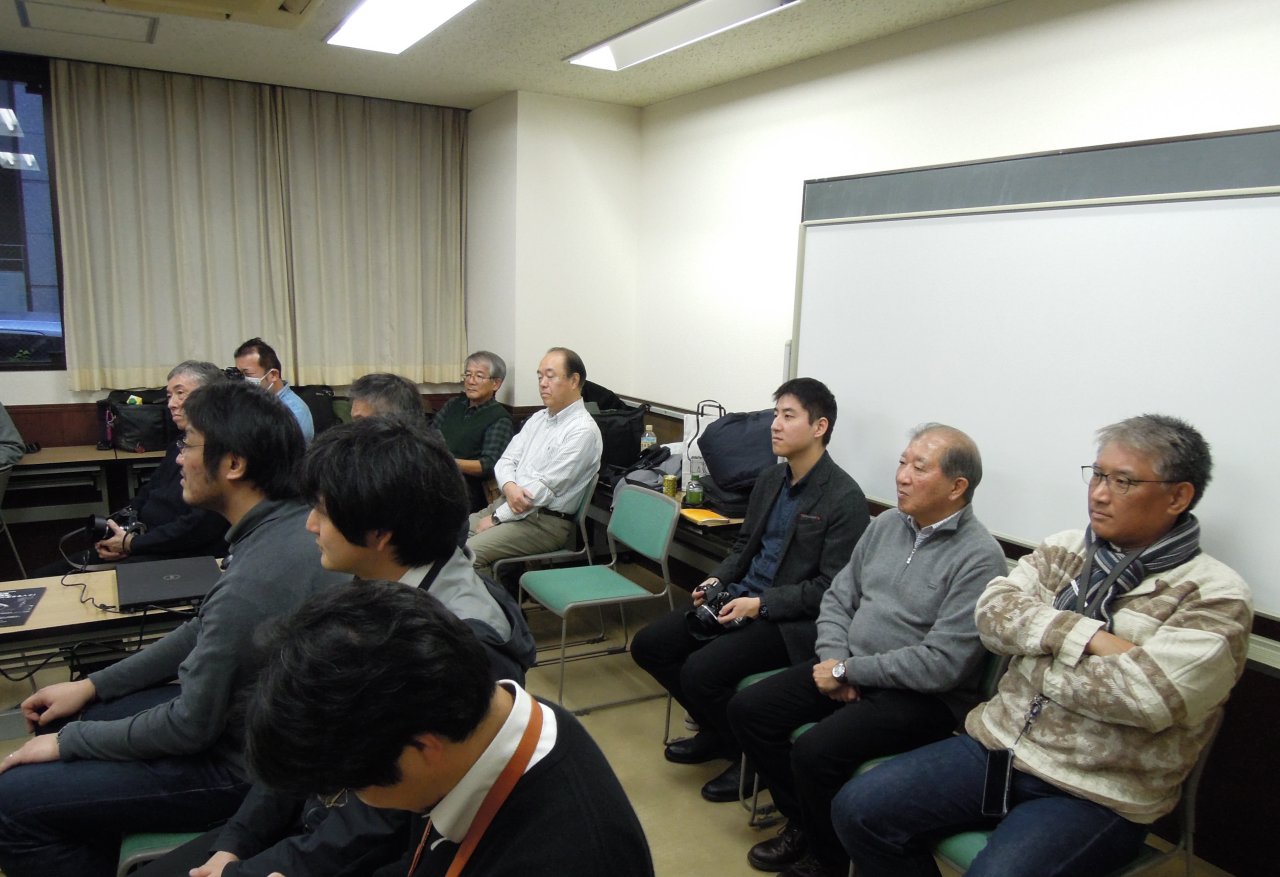 Many Members Enjoying in Talk Show
This is the end of the presentation session.
Akihiko Suzuki, a member of the Nikon Kenkyukai, gave a lecture on "How to Identify Fake Nikon F".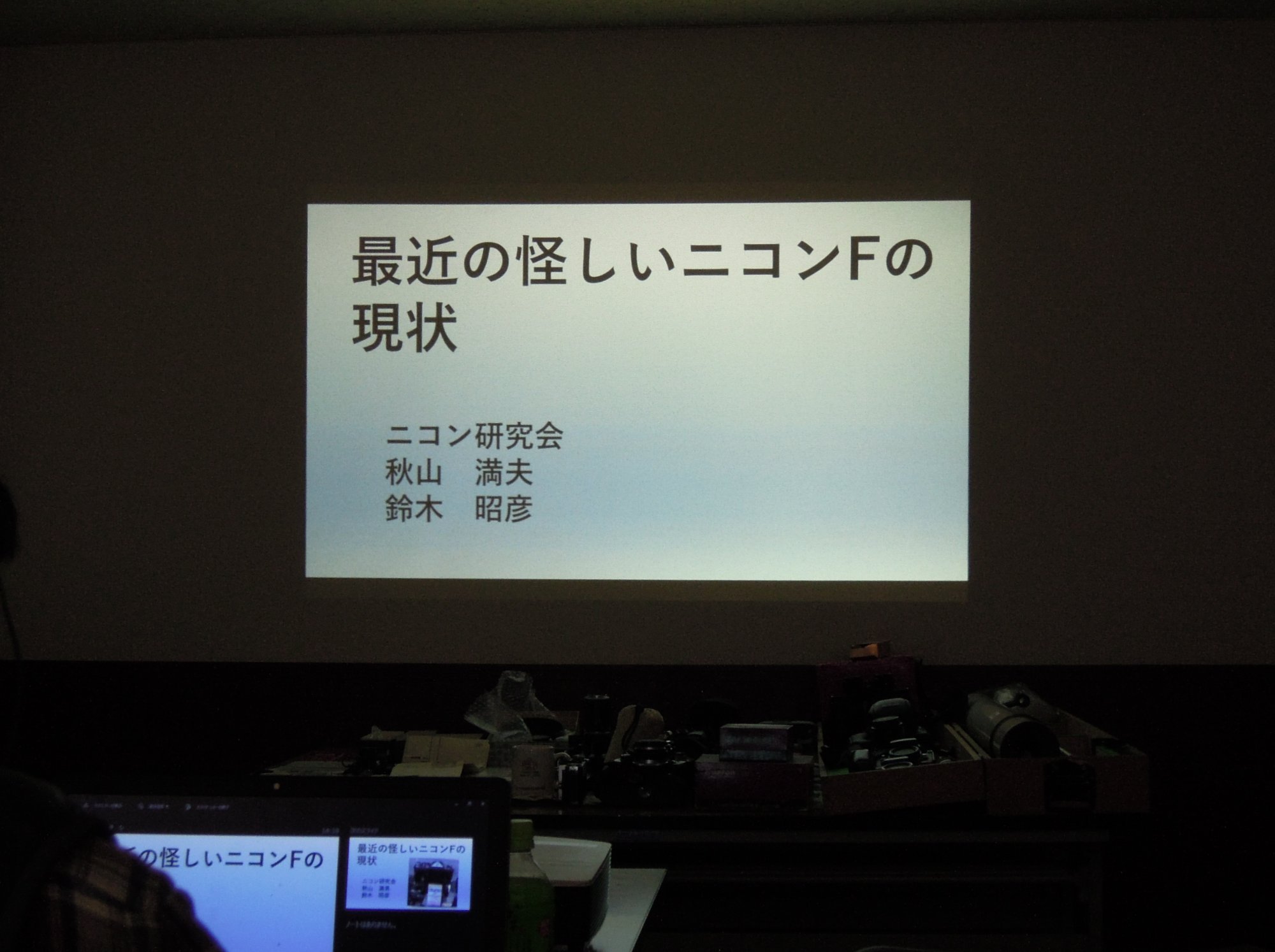 How to Identify Fake Nikon F
This content is very confidential and cannot be disclosed.
Ryu's Press Story
A professional photo journalist, Ryu Koakimoto, explained some historical photos taken by himself. These are photos of the great Japanese actress Keiko Kishi.
Ryu-san used Nikon S2 and Nikkor 5cm F2 lens. These historical photos were taken at Tokyo Haneda Airport in 1956.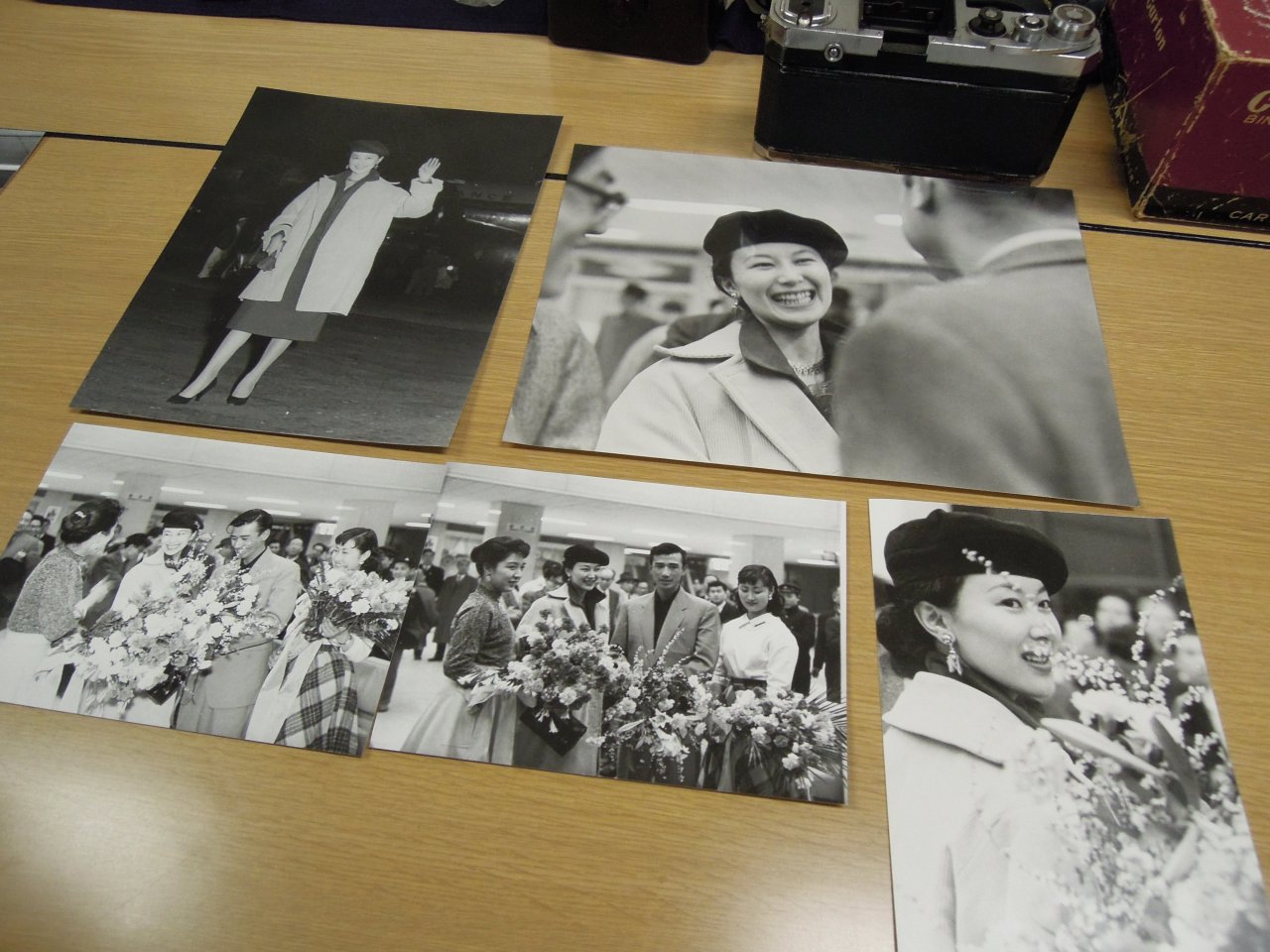 Ryu Koakimoto's Work in 1956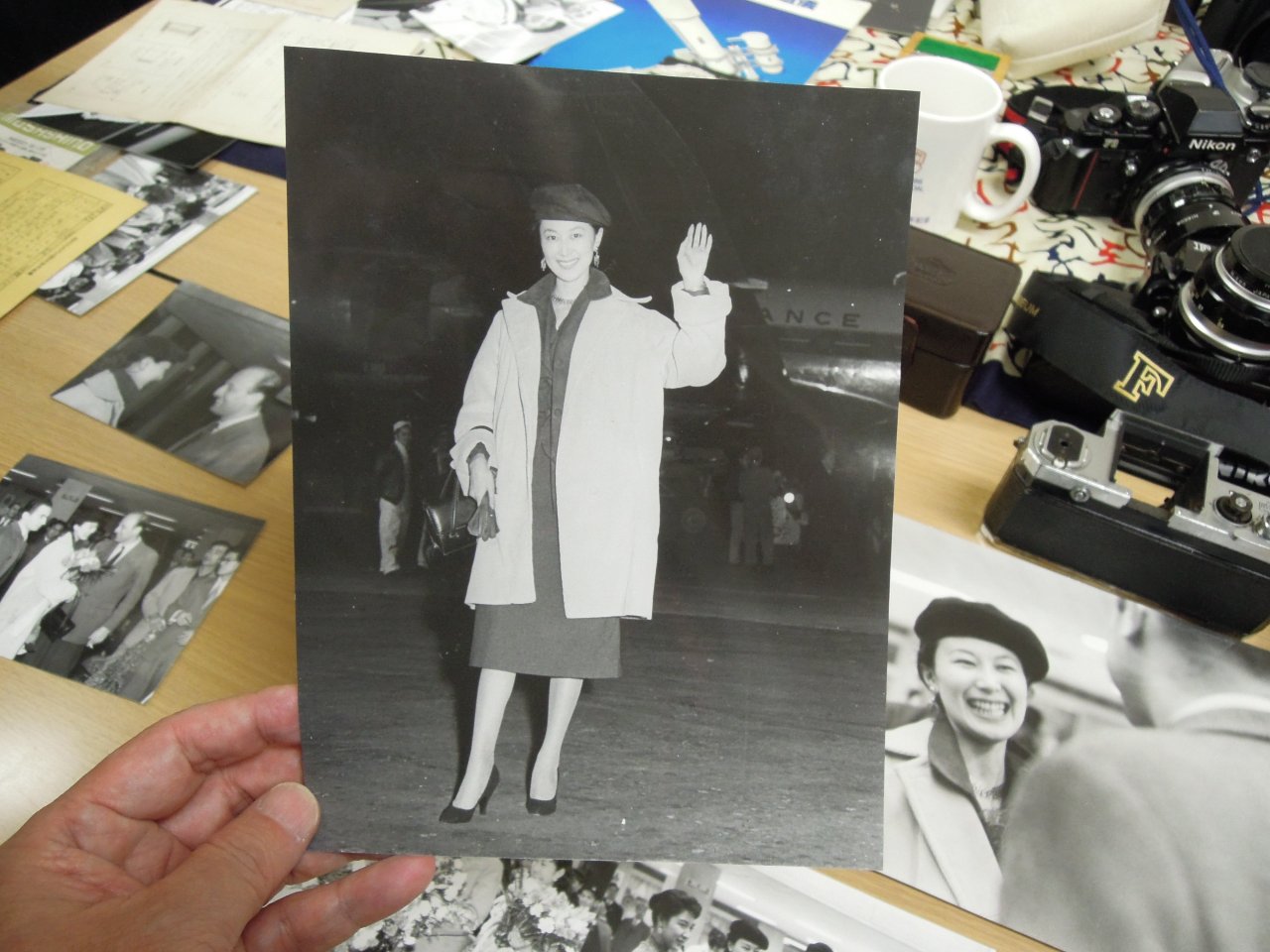 Famouse Japanese Actress Keiko Kishi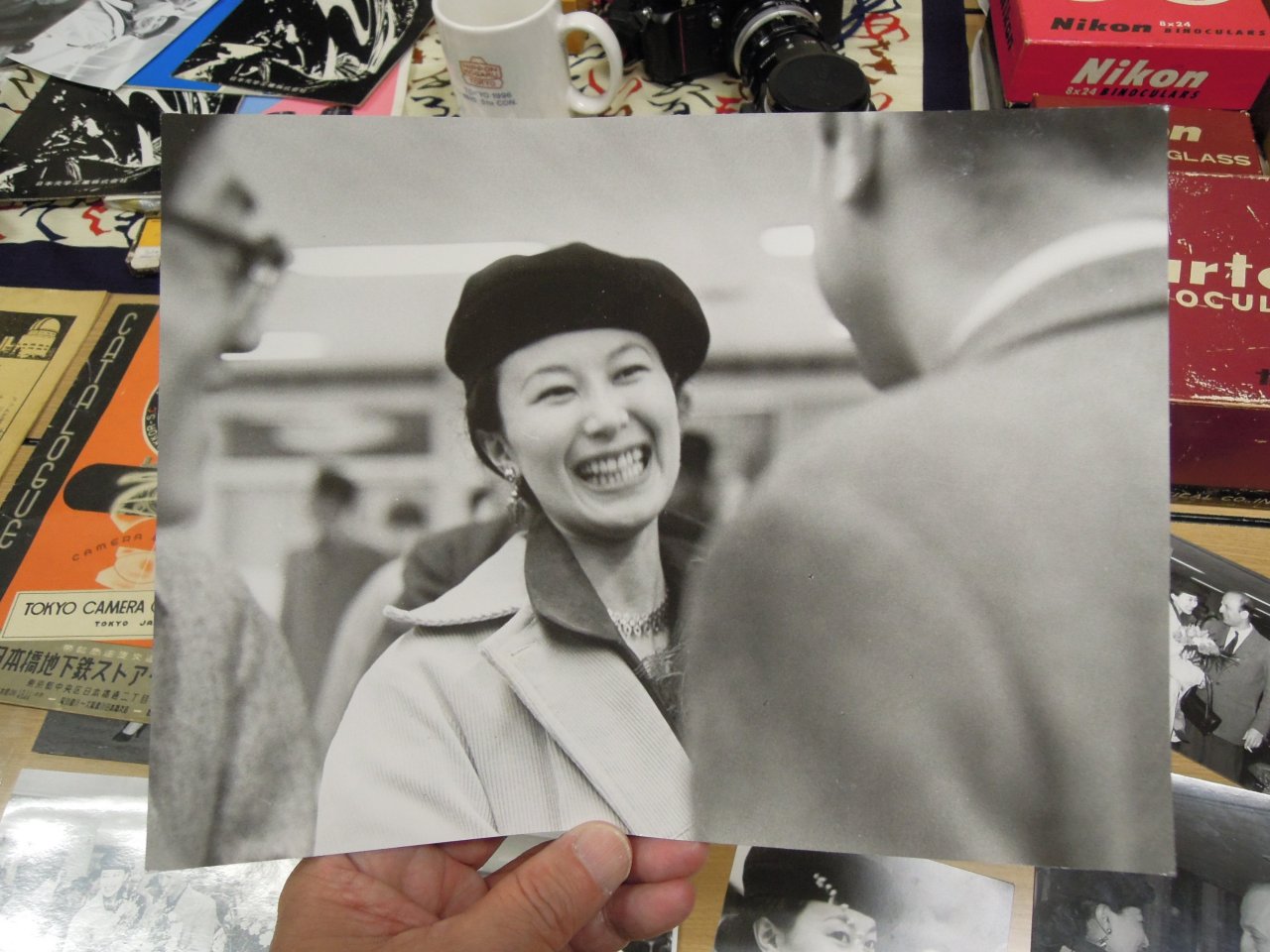 Historical Photo from 60 Years Ago
Nikon Collection
Wonderful Nikon products are placed on the collection table.
The red boxes are for Nikon LOOK model binoculars. Nikon F to Nikon F6 are in line.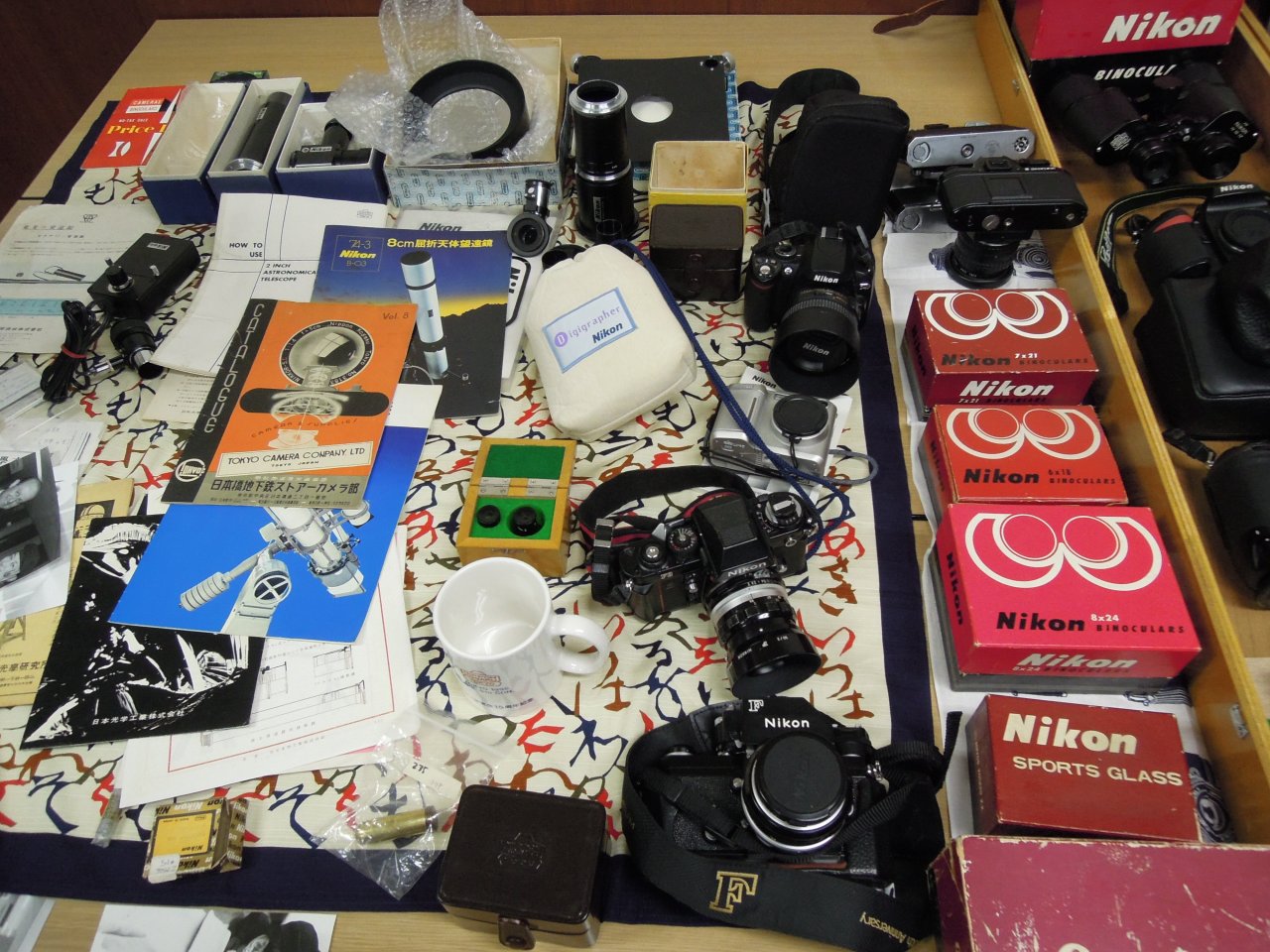 Images can be enlarged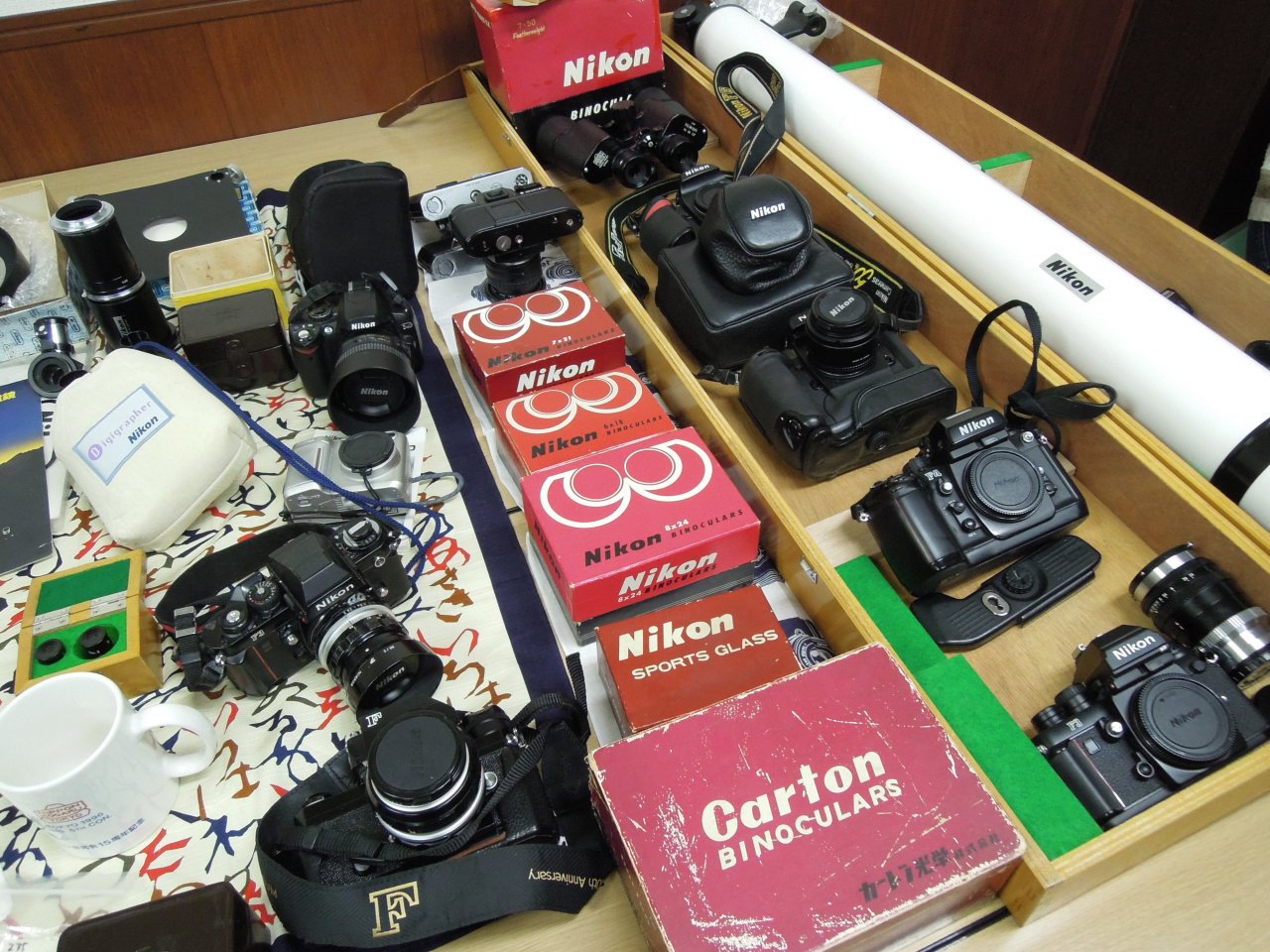 Vintage Red Boxes and Nikon F to F6 Collection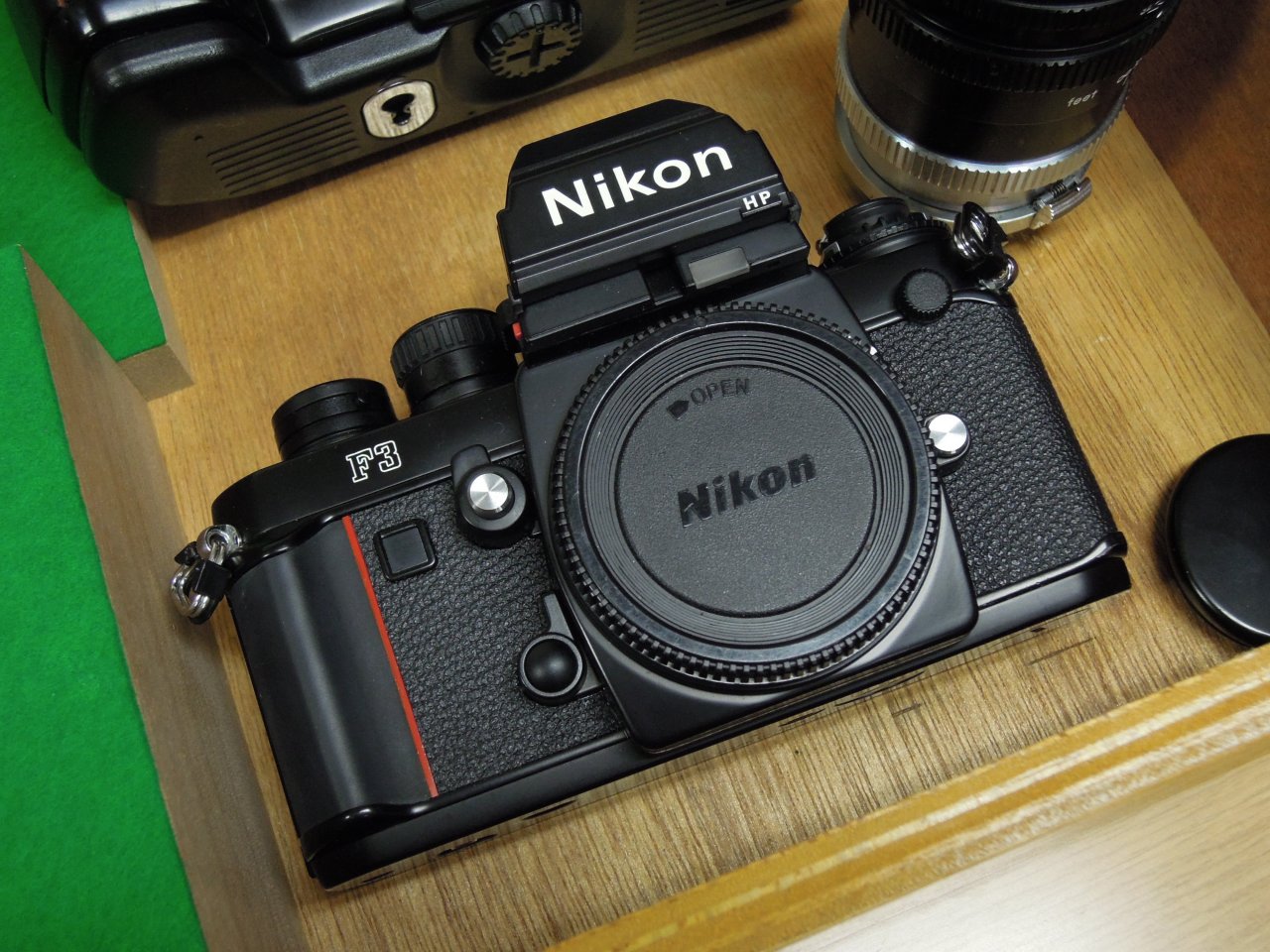 Beautiful Nikon F3P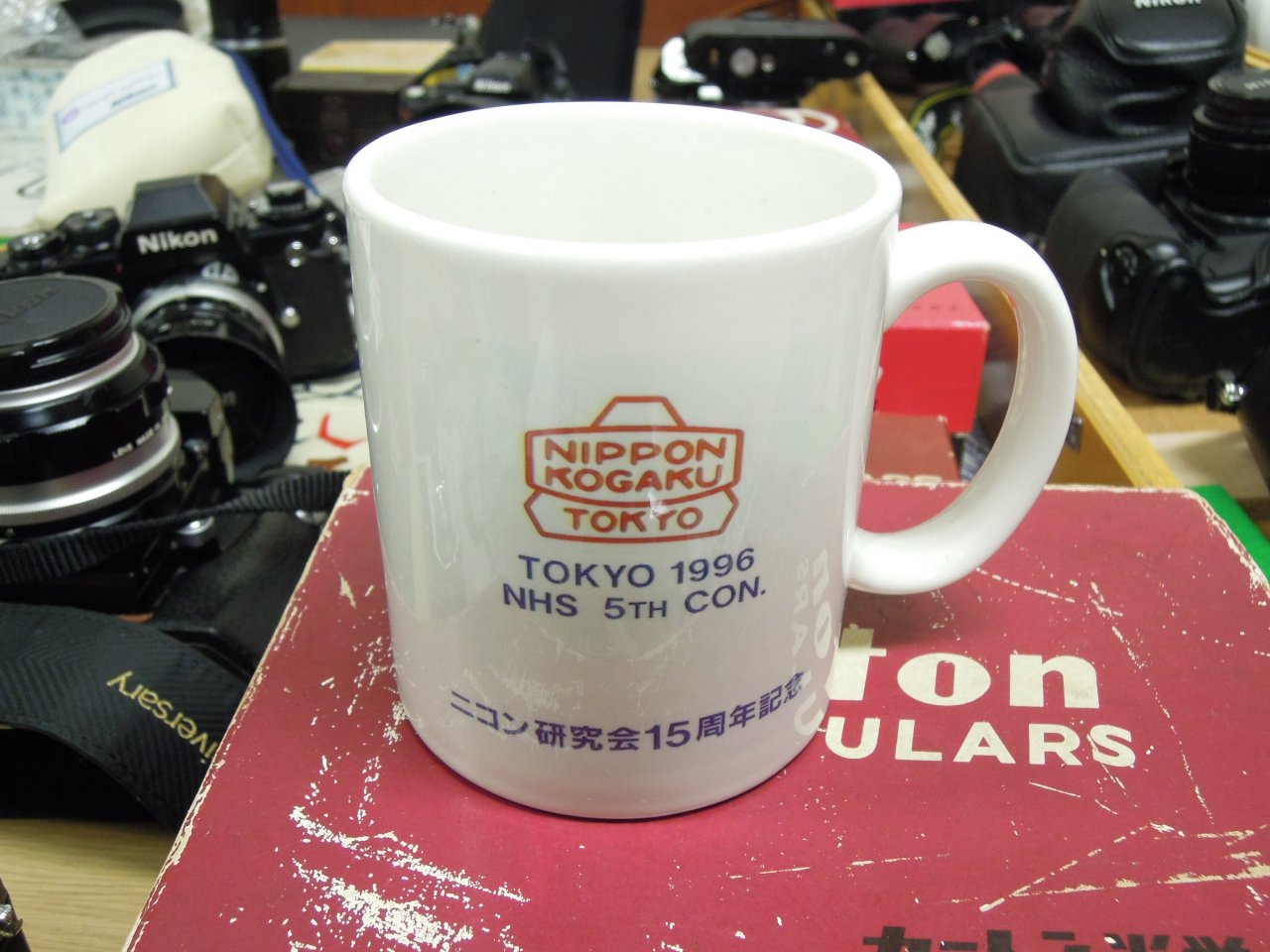 1996 Nikon Historical Society 5th Convention
Nikon Kenkyukai 15th Anniversary
Nikon Astronomical Telescope
Please look at the rare Nikon Astronomical Telescope broshures and accessories.
Nikon 34.5 mm ND400 filter is rare. Boxed Nikon spectrometer is beautiful.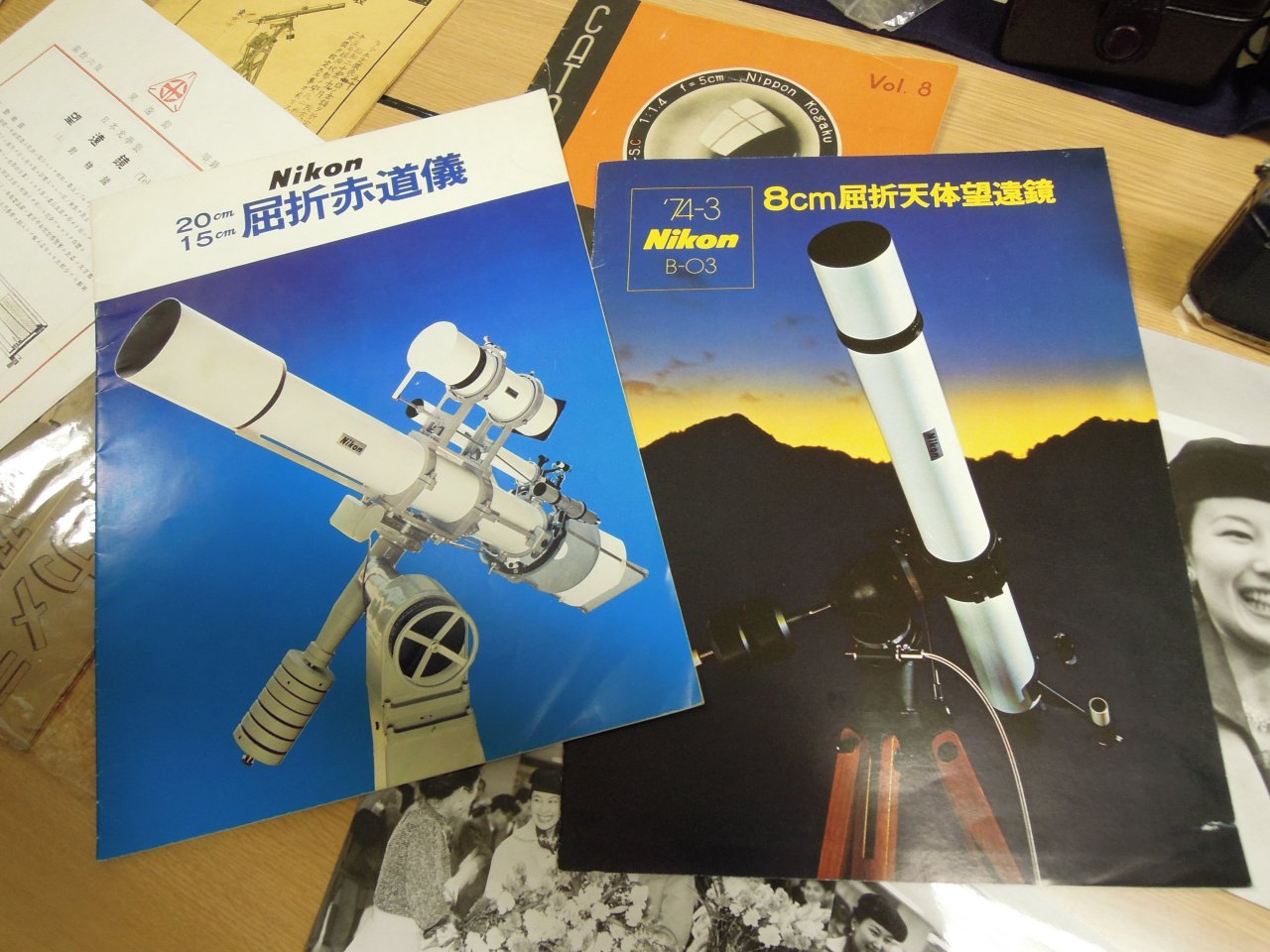 Nikon Astronomical Telescope Broshures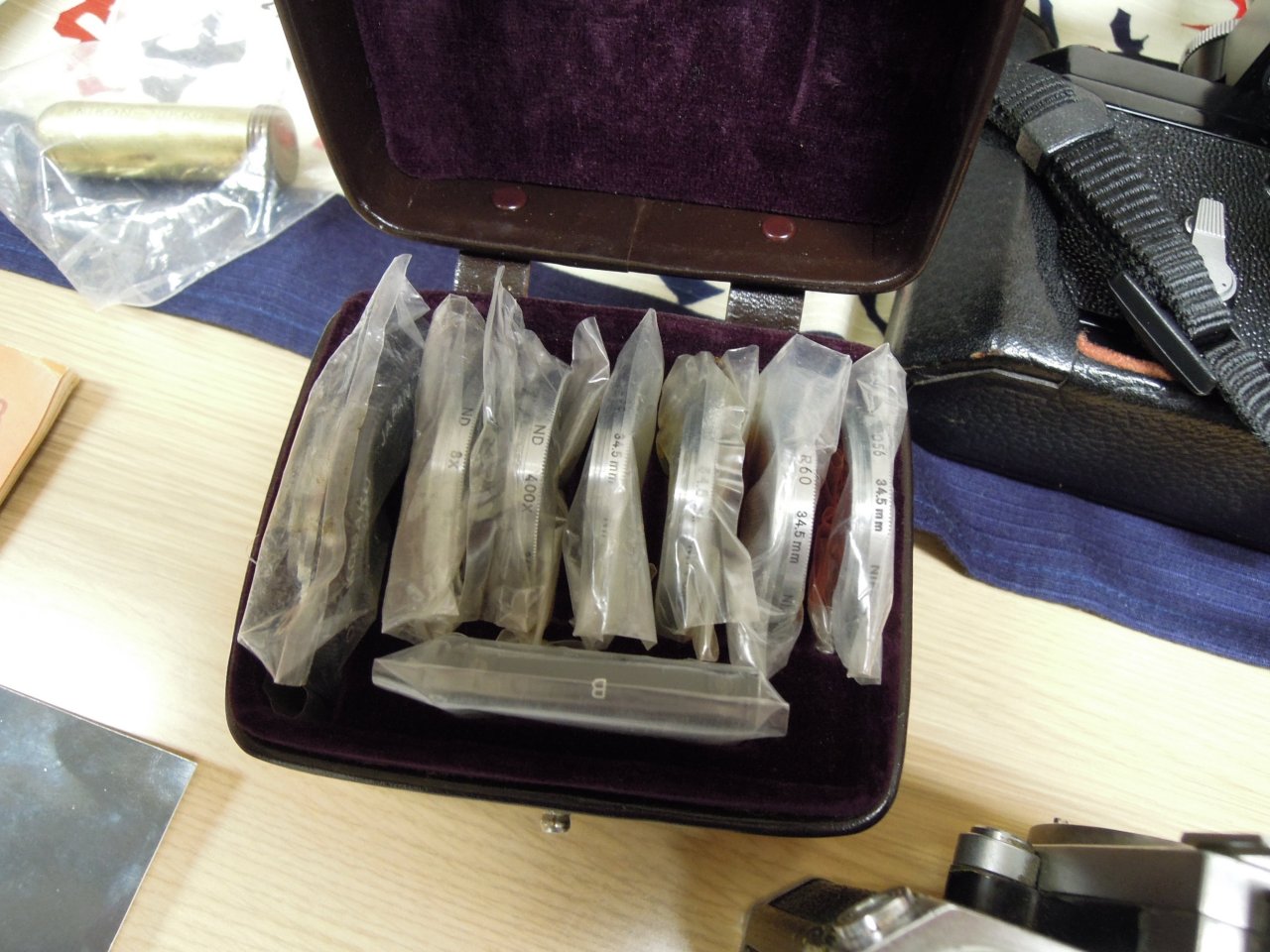 Nikon Filter 34.5 mm Collection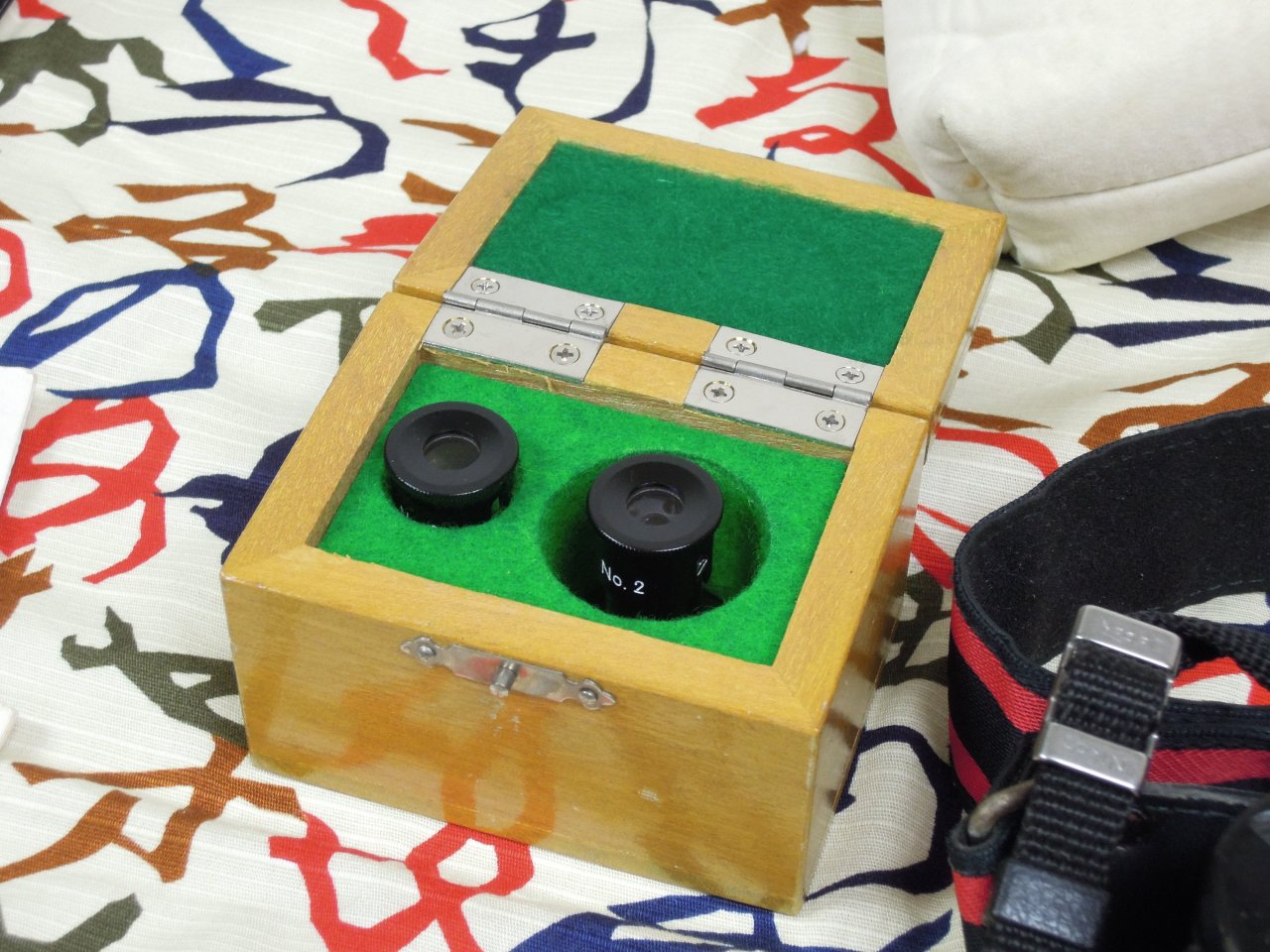 Nikon Spectrometer
Nikon 8 cm Astronomical Telescope
First of all, please look at the meeting of November 2019 one month ago.
We studied two Nikon 8 cm astronomical telescopes.
This is a demonstration of only the lens barrel set stored in the wooden box, and the actual installation on the equatorial mount will be held at a special meeting in December 2019.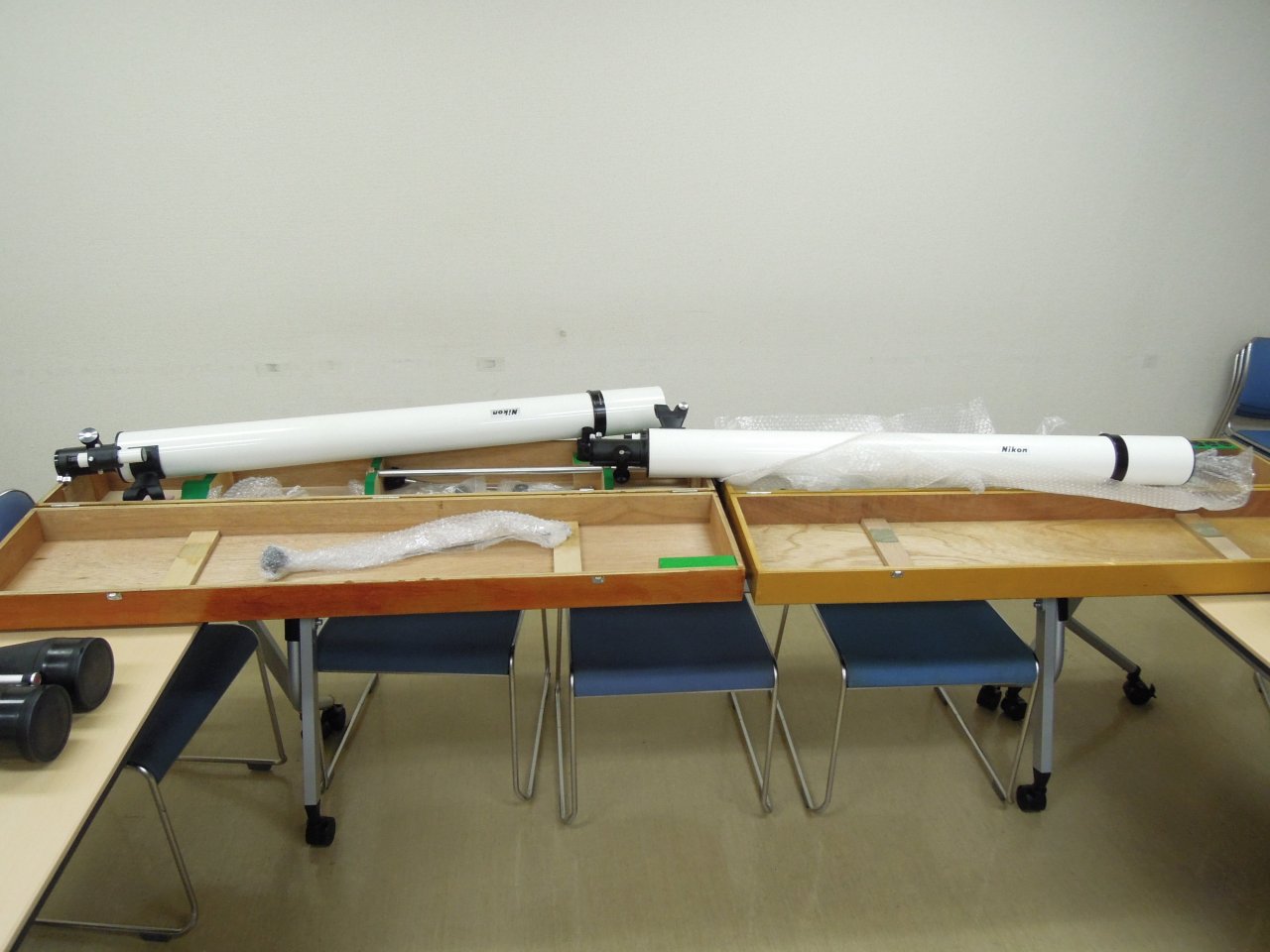 Nikon 8cm Astronomical Telescope Refractive Optical System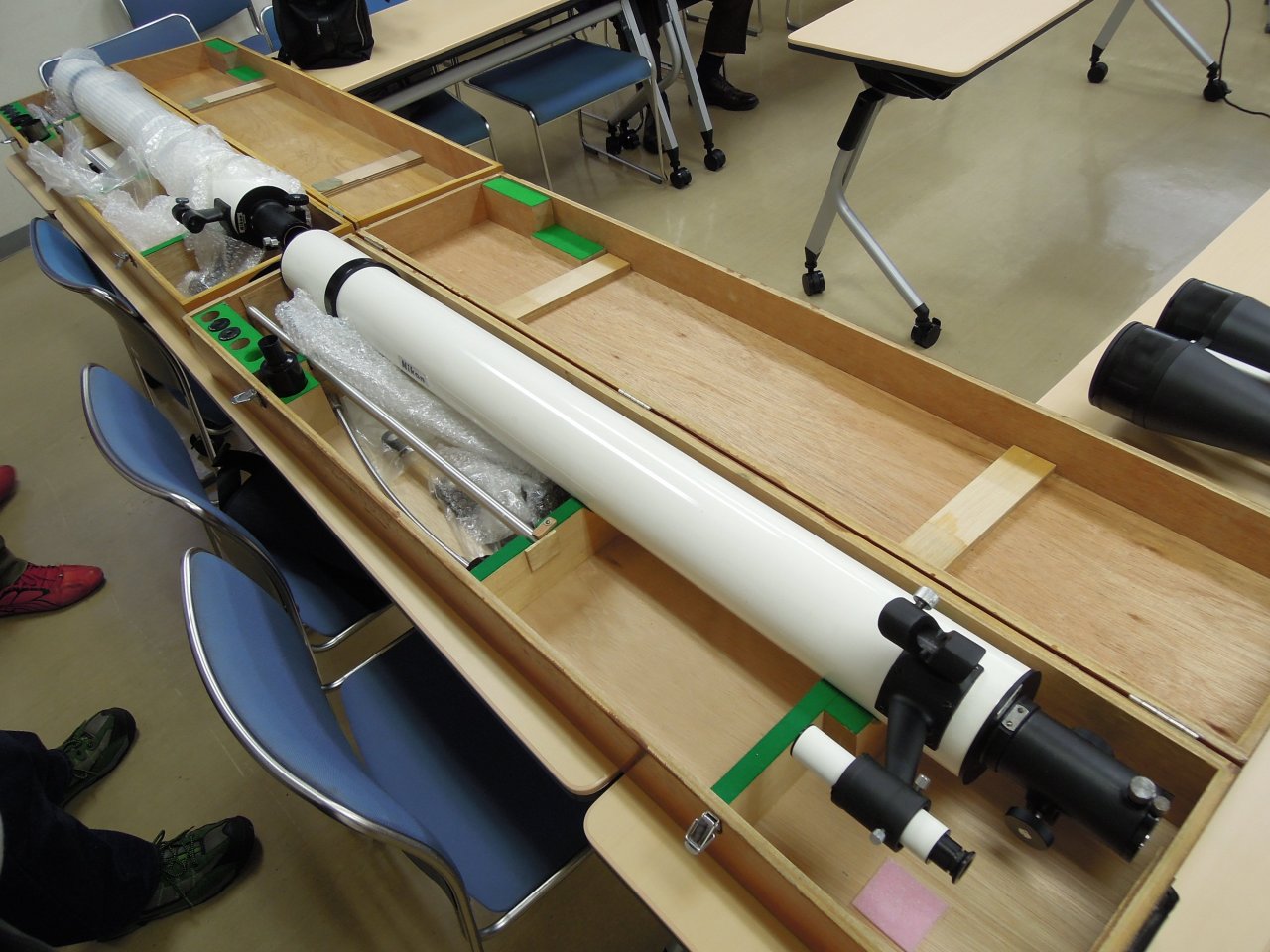 Two Nikon 8 cm Telescopes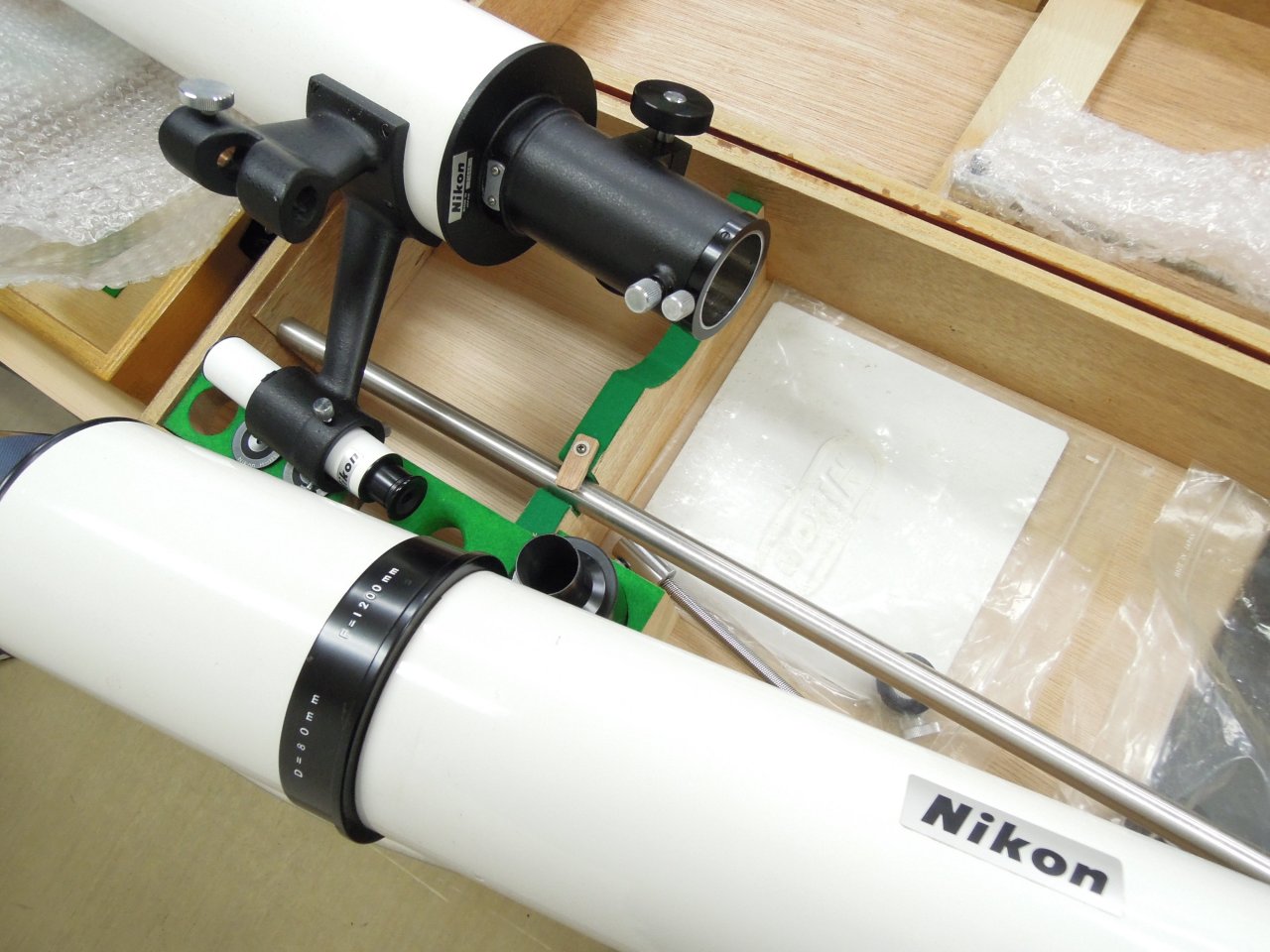 Beautiful Nikon Refractive Optical System

Now back to this special meeting.
At the end of the presentation session, the legendary Nikon 8cm refraction equatorial mount appeared in the center of the conference room.
Nikon's old German style equatorial mount is glamorous and very modern design.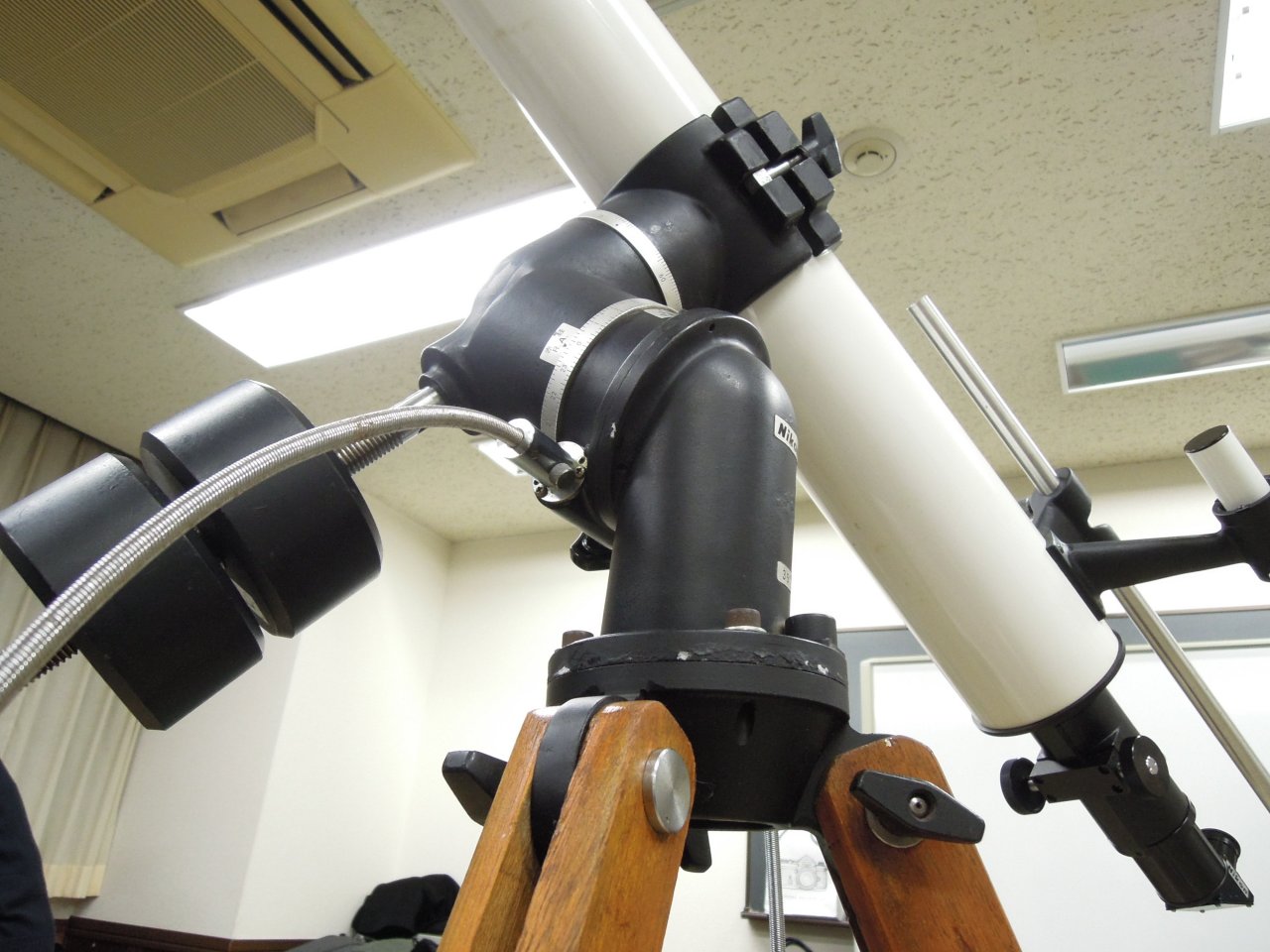 Glamorous and Modern German Equatorial Mount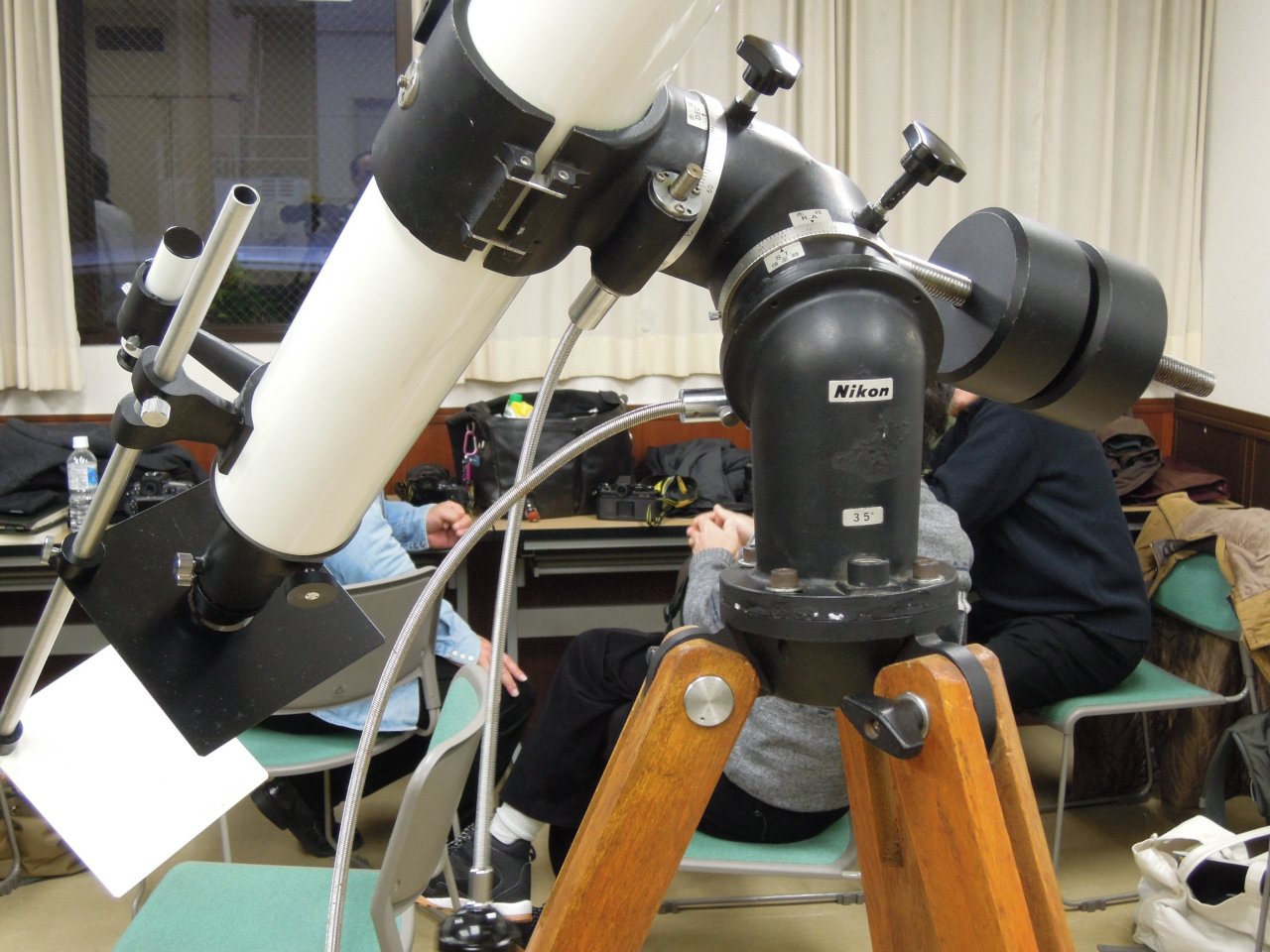 Nikon 8 cm Astronomical Telescope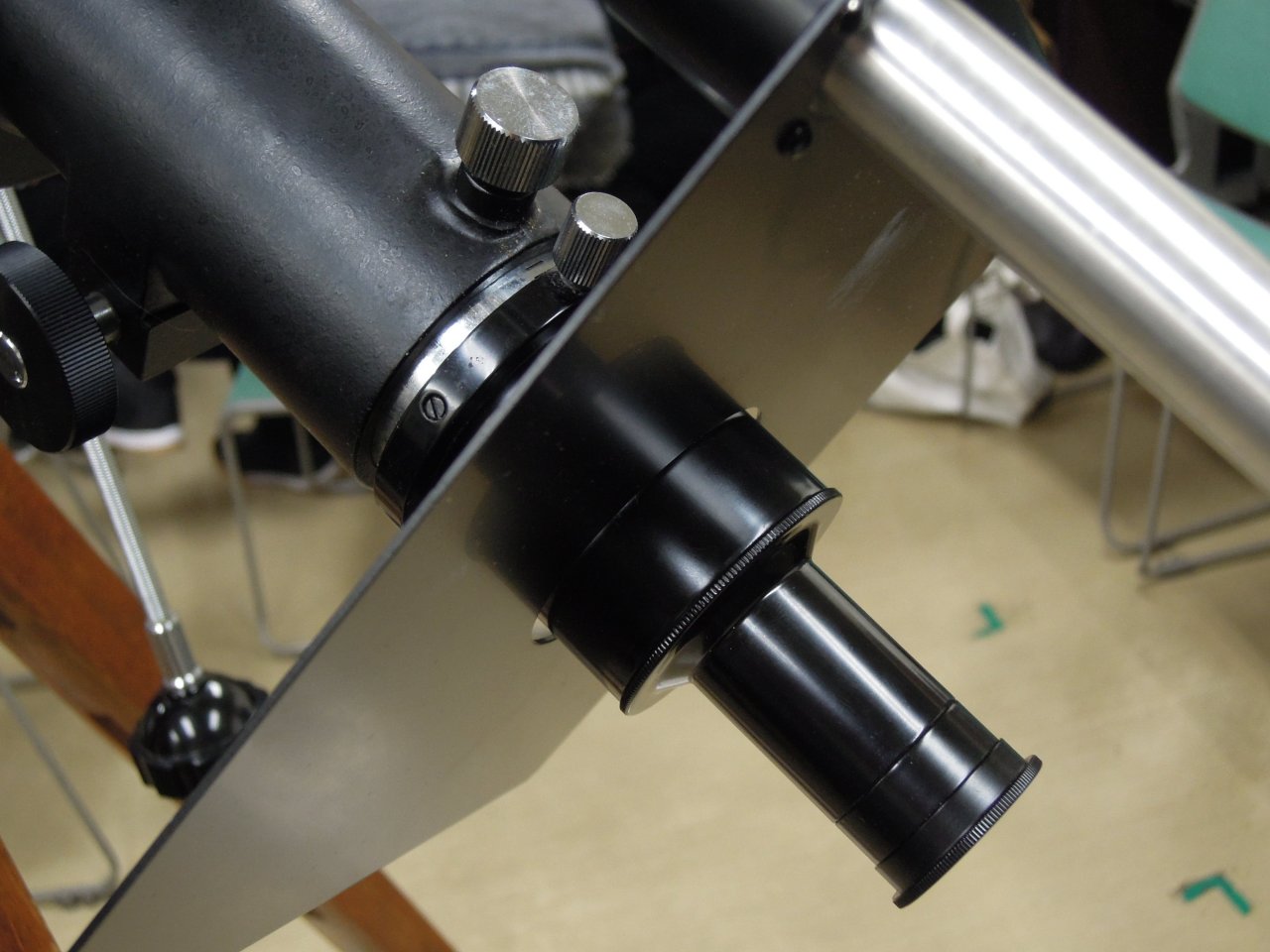 Nikon Eyepiece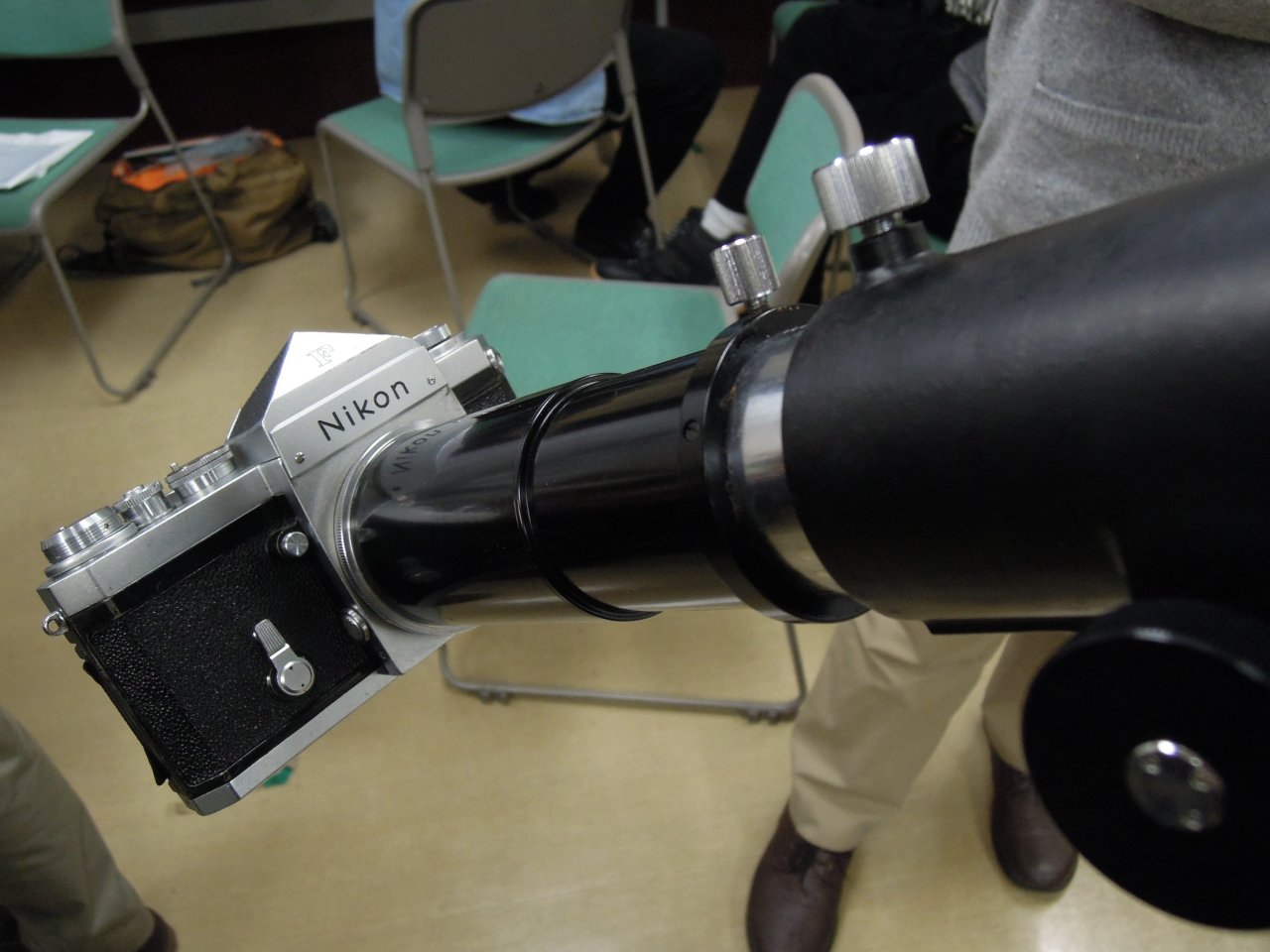 Nikon Telescope Camera Adapter
Happy Meeting
It was a really happy meeting. We took pictures with all the participants.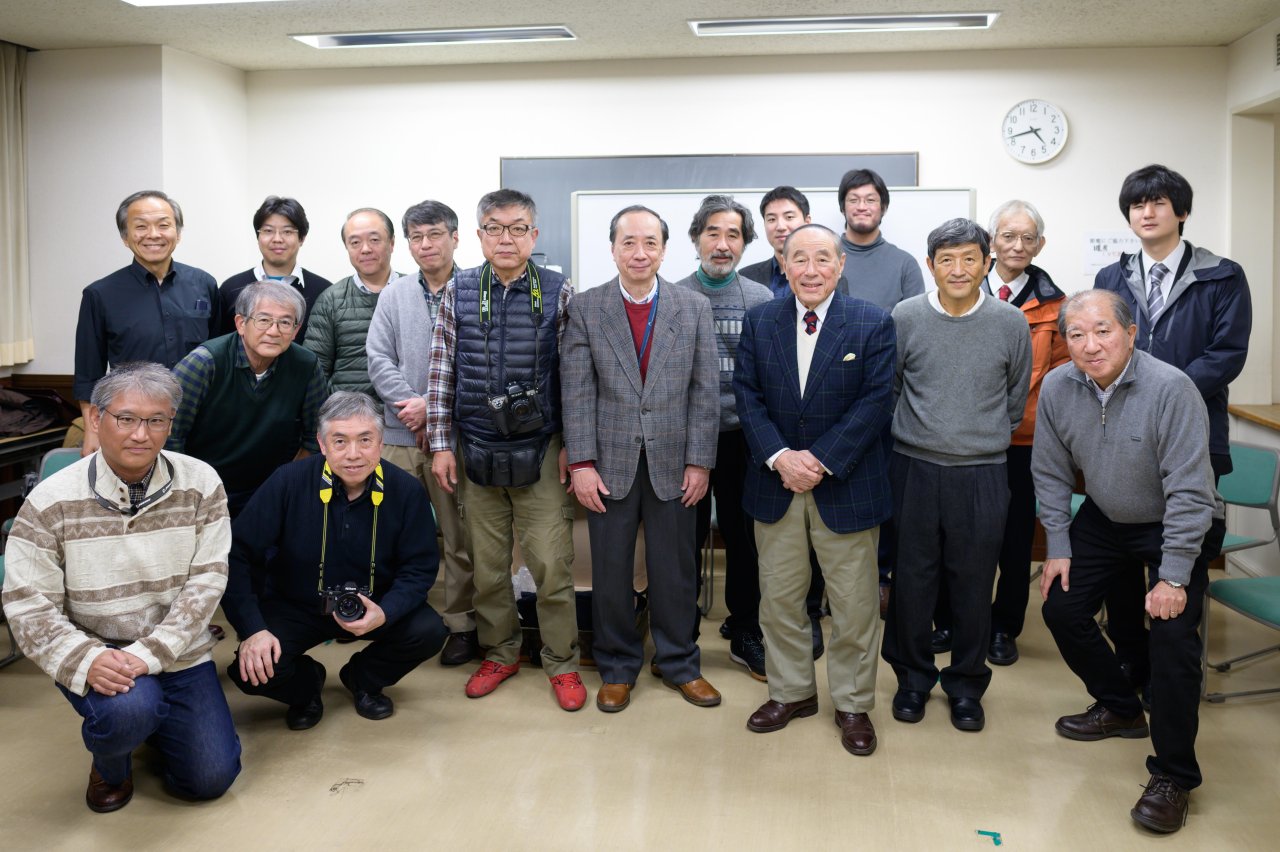 Nikon Kekyukai 2019 Group Photo
Photo (c) Syu Akayama, 2019
After the special meeting, we enjoyed a dinner and cocktail party at a fine restaurant.
In Japan, a party held at the end of the year is called a Bonenkai party.
Return to the top page of Nikon Kenkyukai
---
Copyright Michio Akiyama, Tokyo Japan 2019