December 2007, Nikon Kenkyukai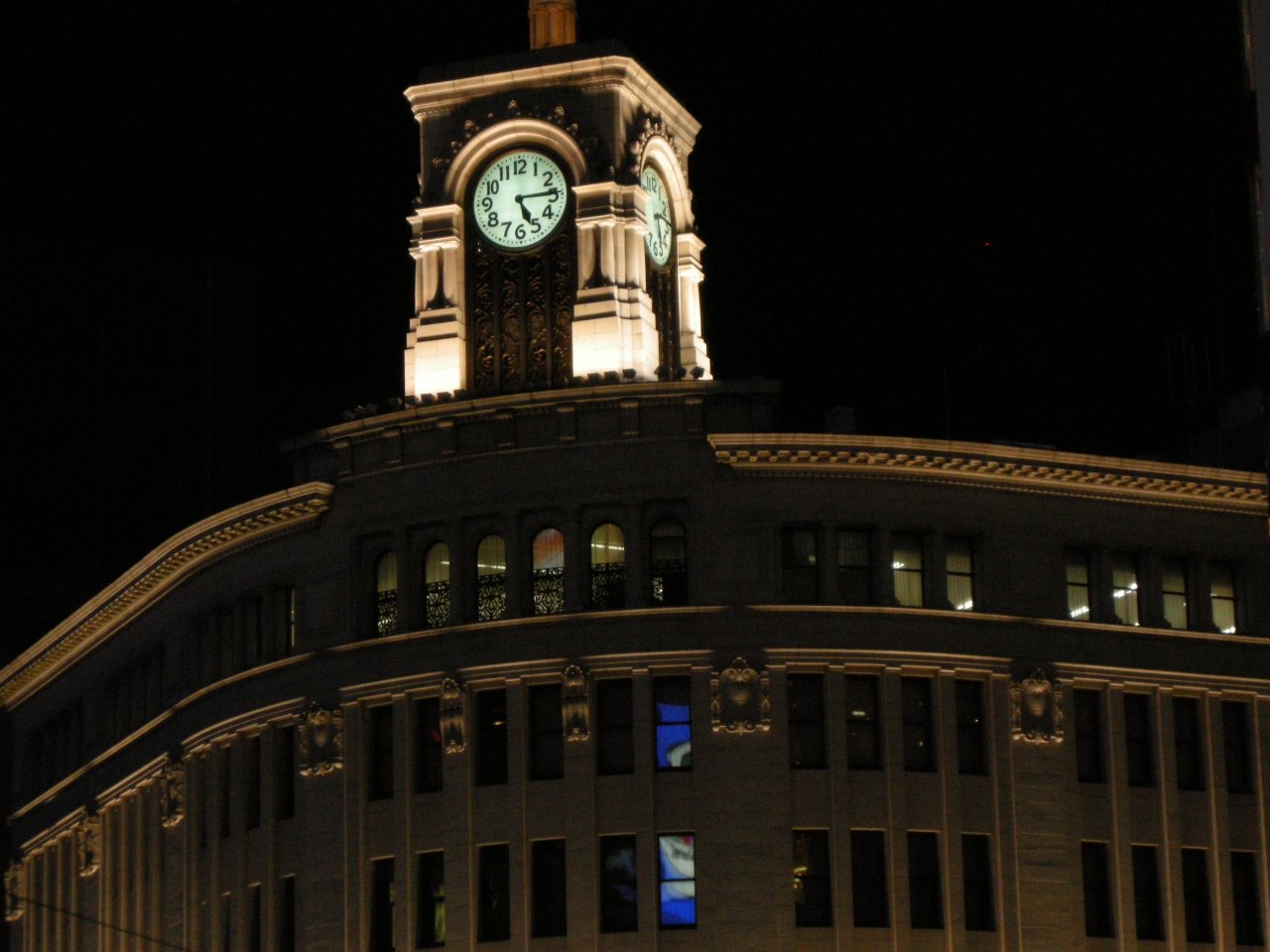 The Hattori Clock Tower in Ginza
December 15, 2007
Nikon Kenkyukai Tokyo Meeting
Best Buy 2007
End of the Year
Bonenkai Party
Best Buy 2007
The main theme of the meeting was the "Best Buy 2007" because of the end of the year. What is the favorite one in the thing that you bought in 2007? The Nikon Kenkyukai's member also has the favorite one. Please join the Tokyo meeting with us by the internet.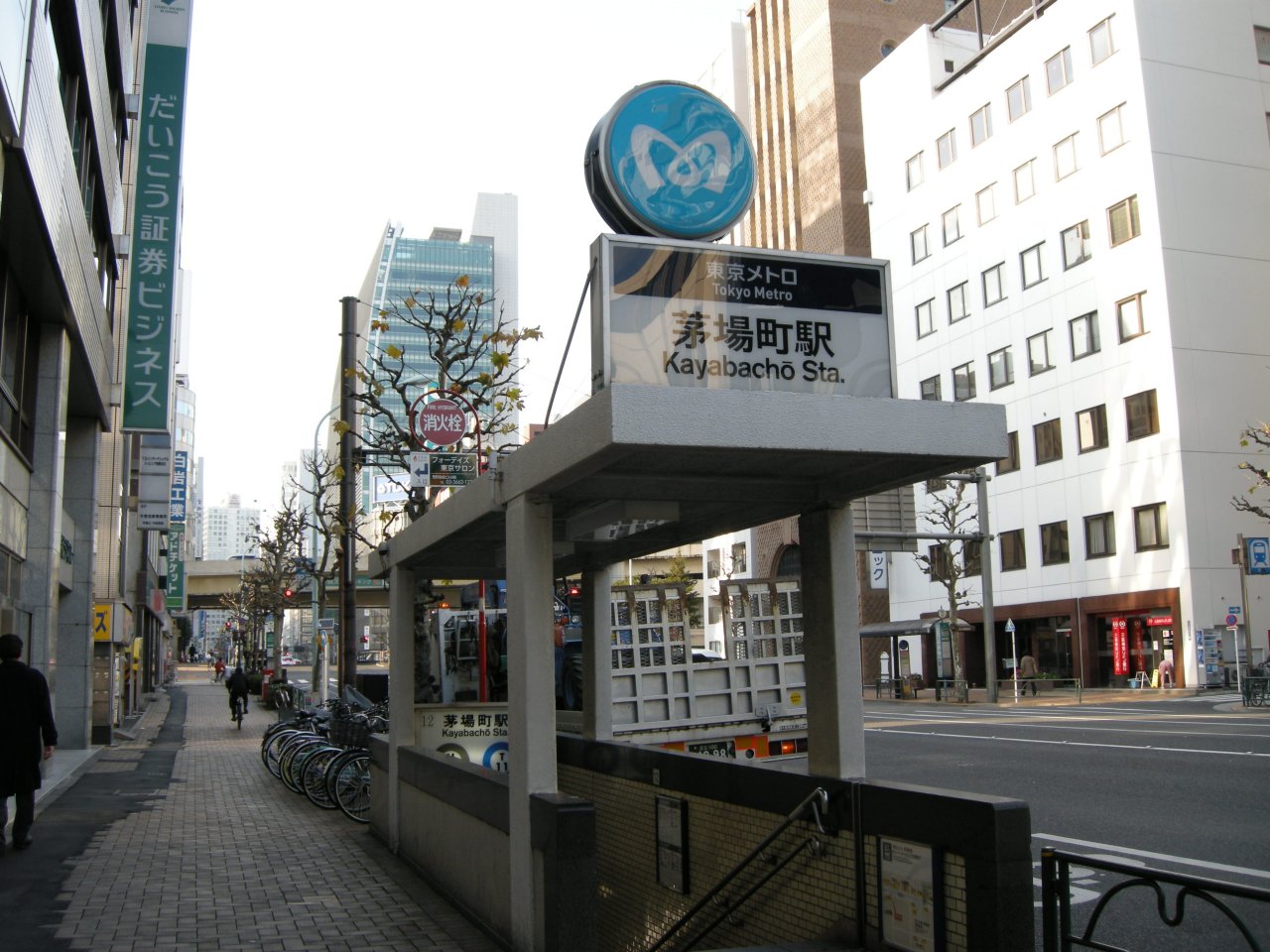 Kayabacho Station, Tokyo Tokyo Metro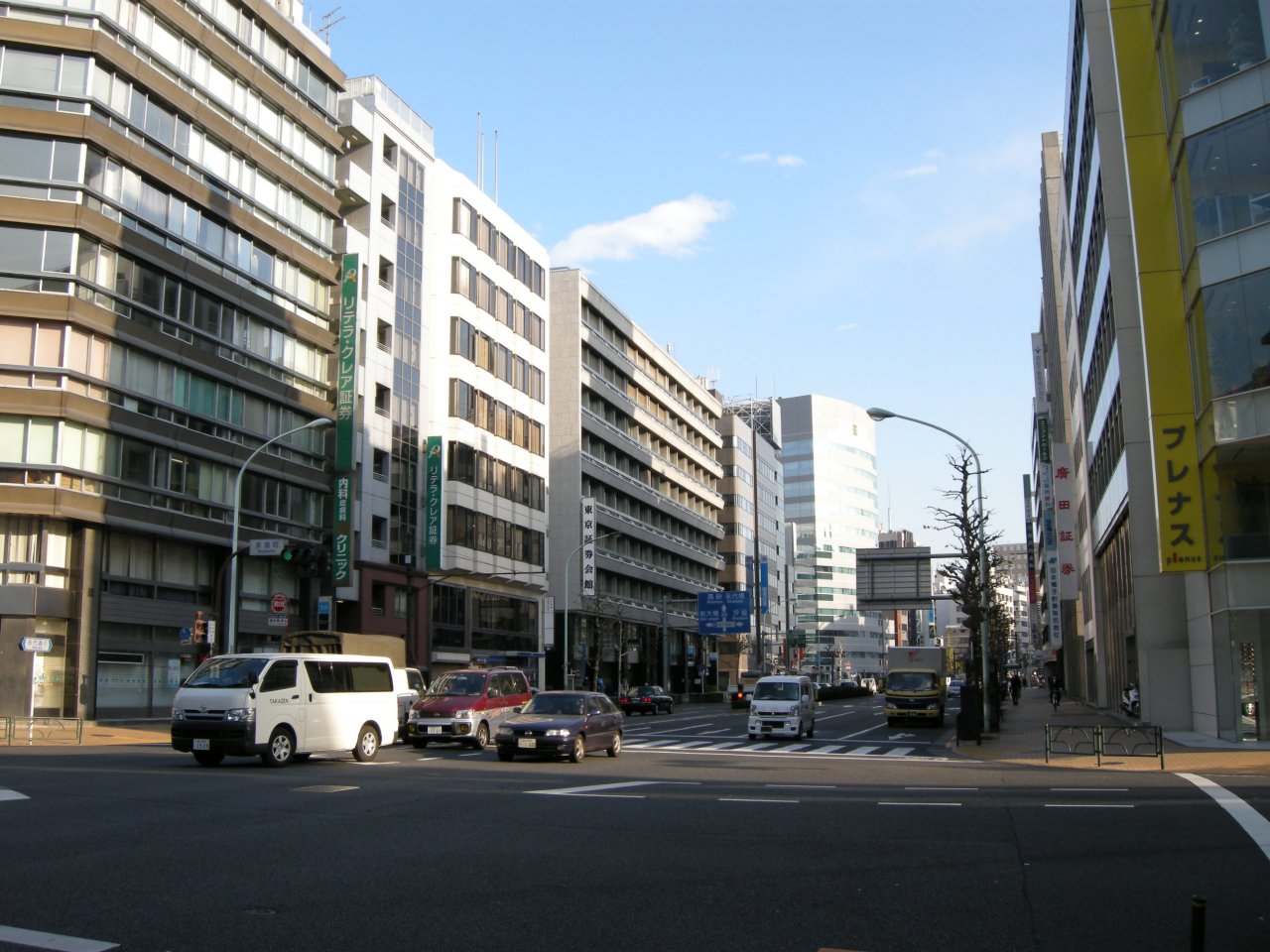 December city in Tokyo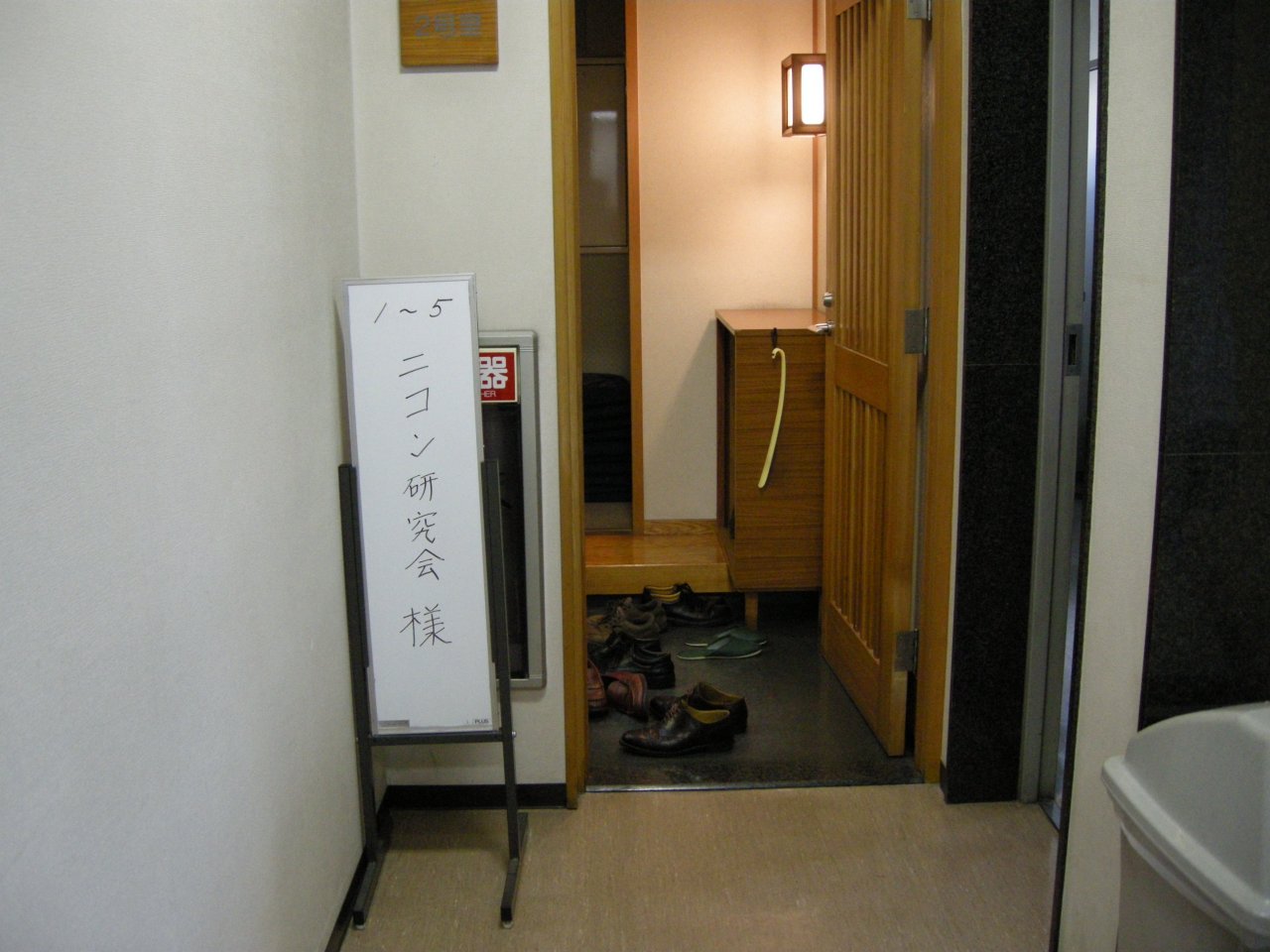 Entrance to the Nikon Kenkyukai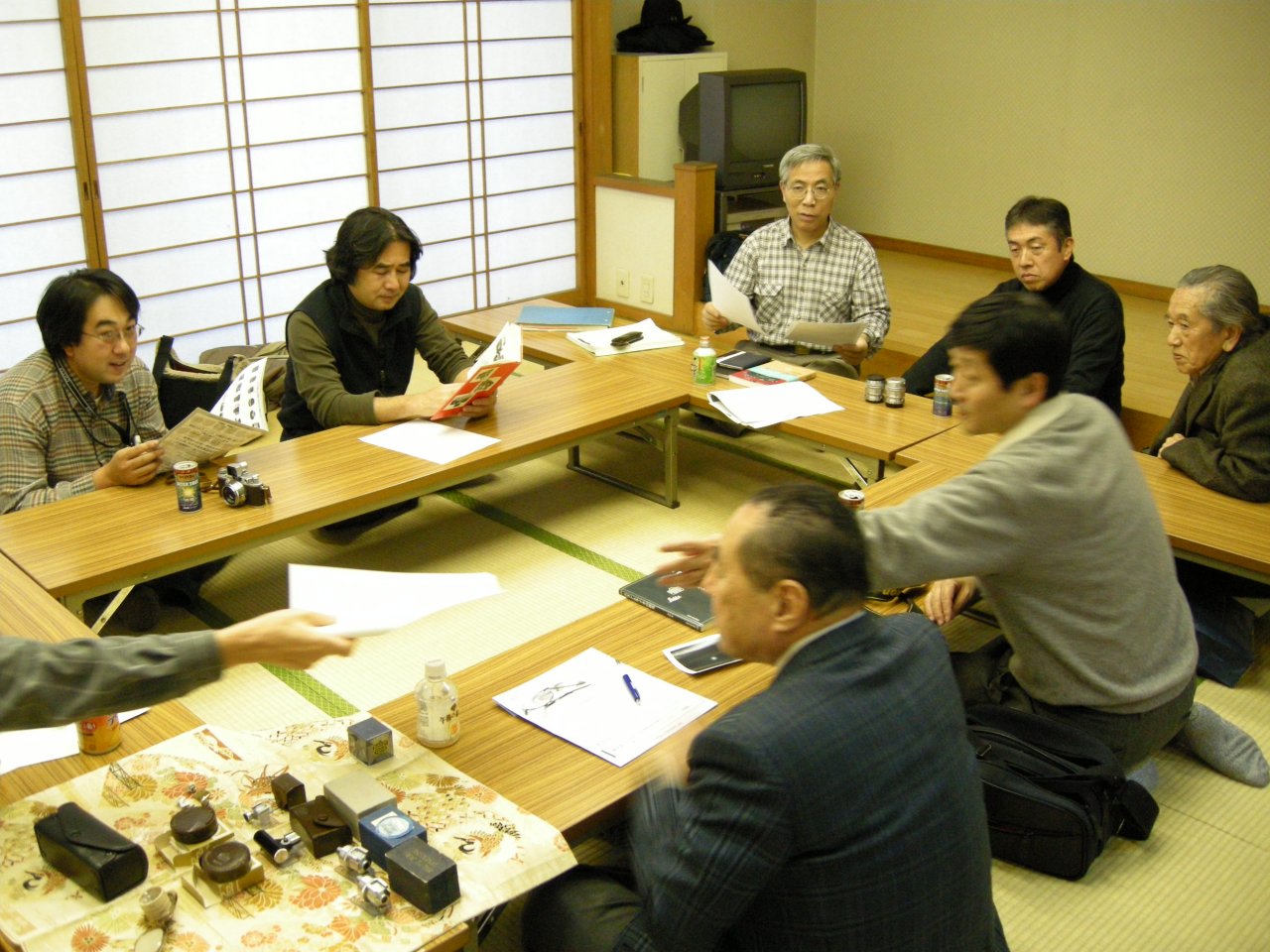 Nikon Kenkyukai Tokyo Meeting
Small Accessories
It is very happy to collect Nikon small accessories. However, it is difficult to collect everything because they have many kinds.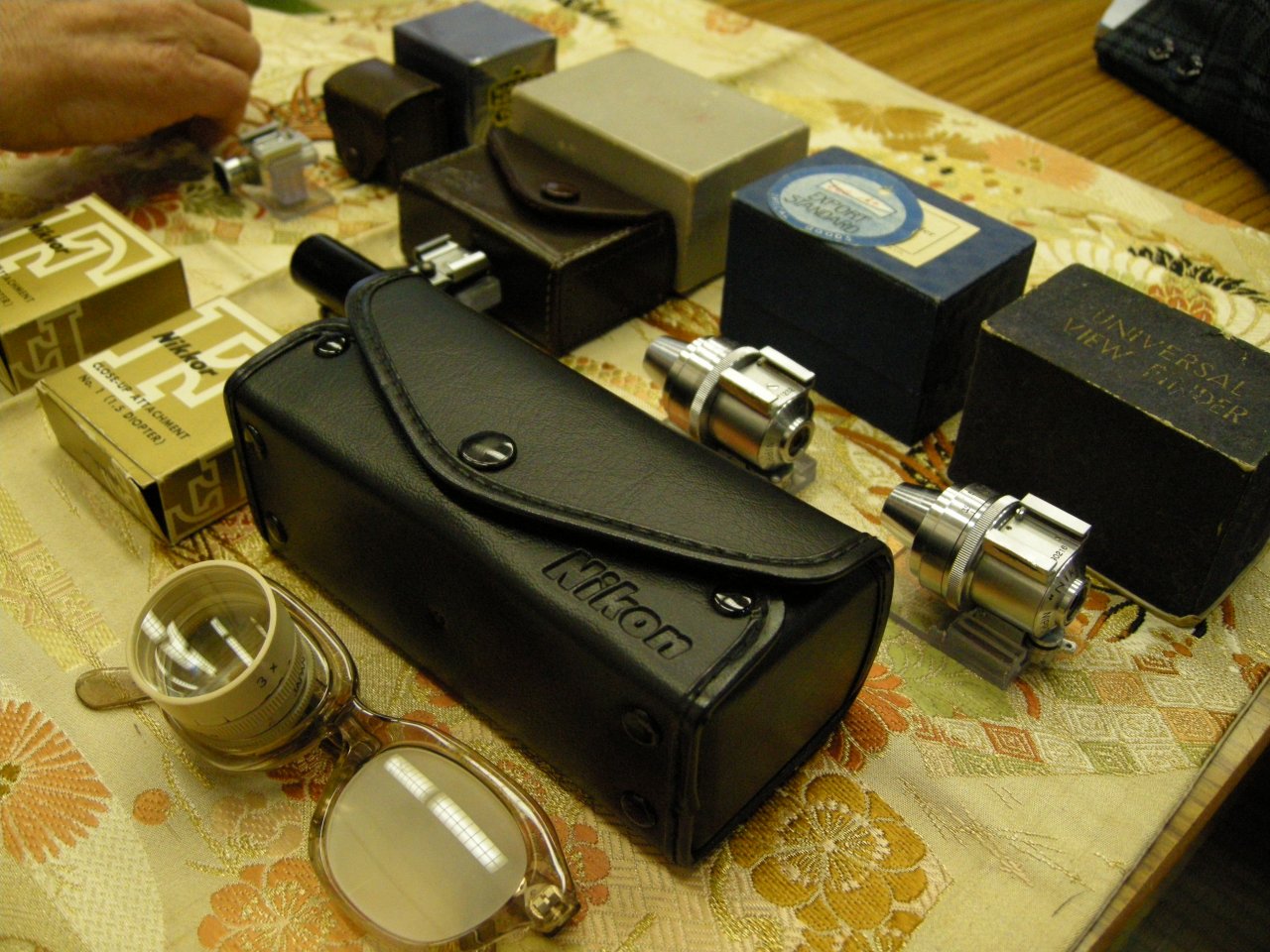 Nikon Glasses Case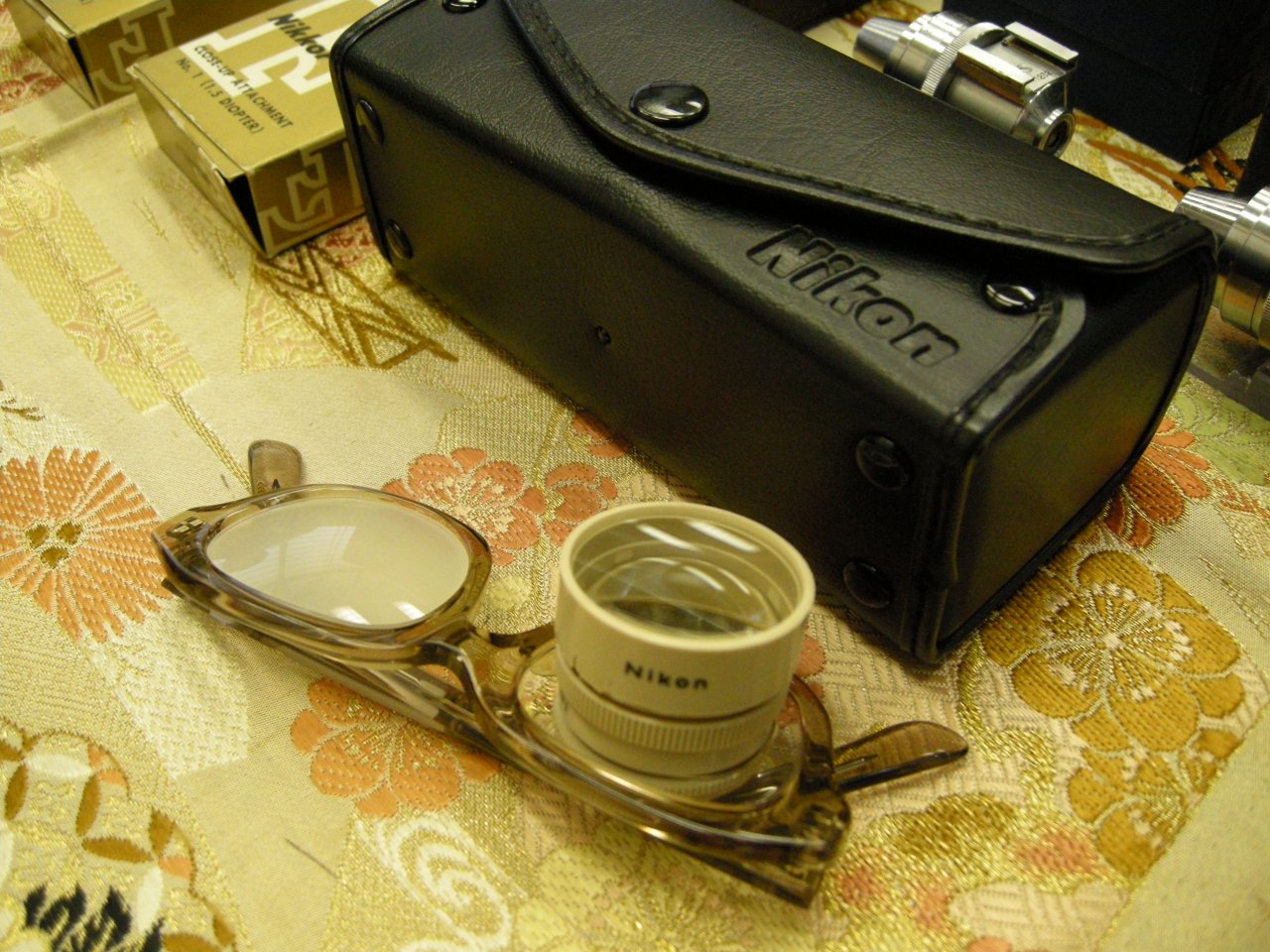 Nikon Medical Glasses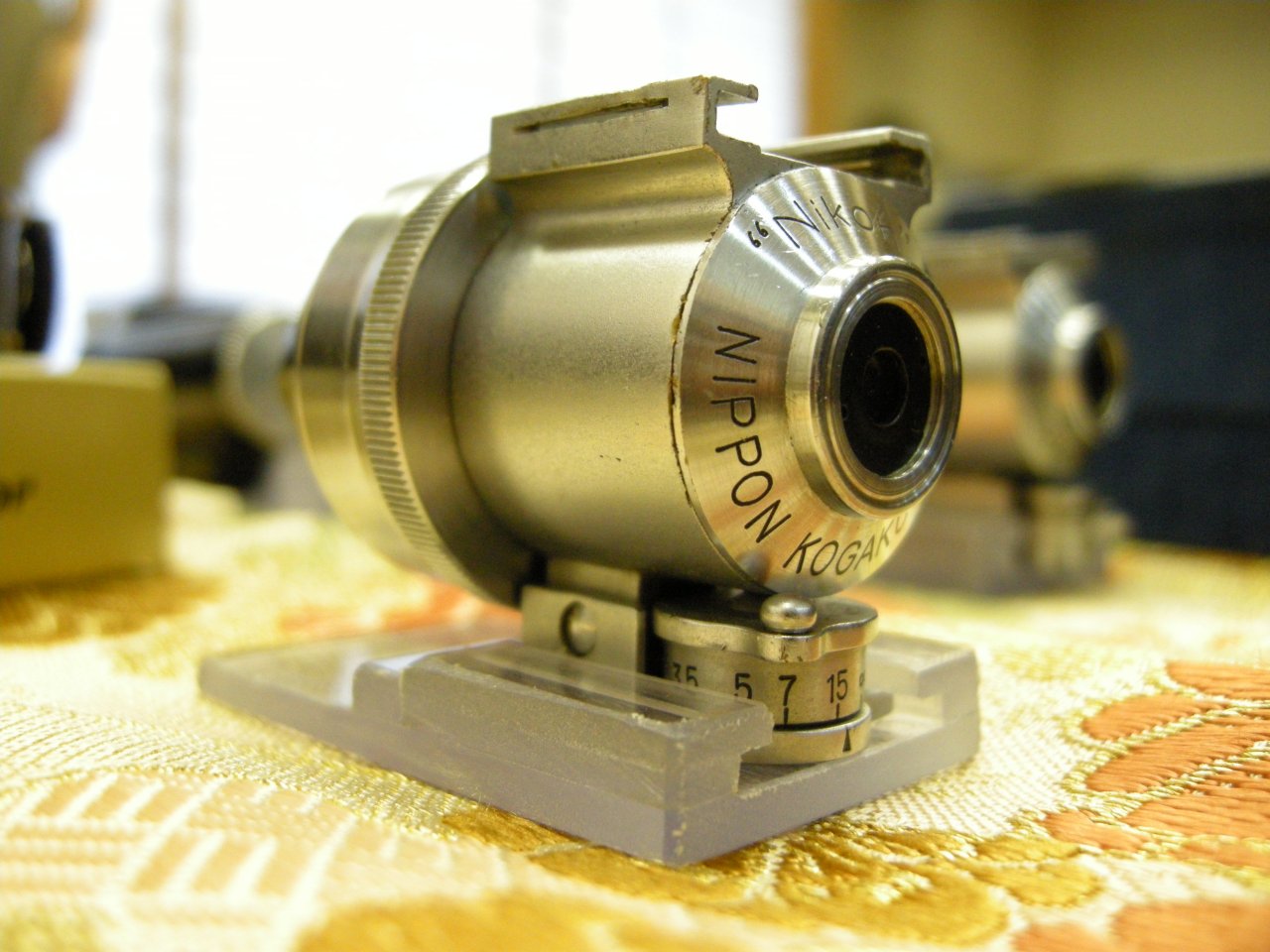 Beautiful Viewfinder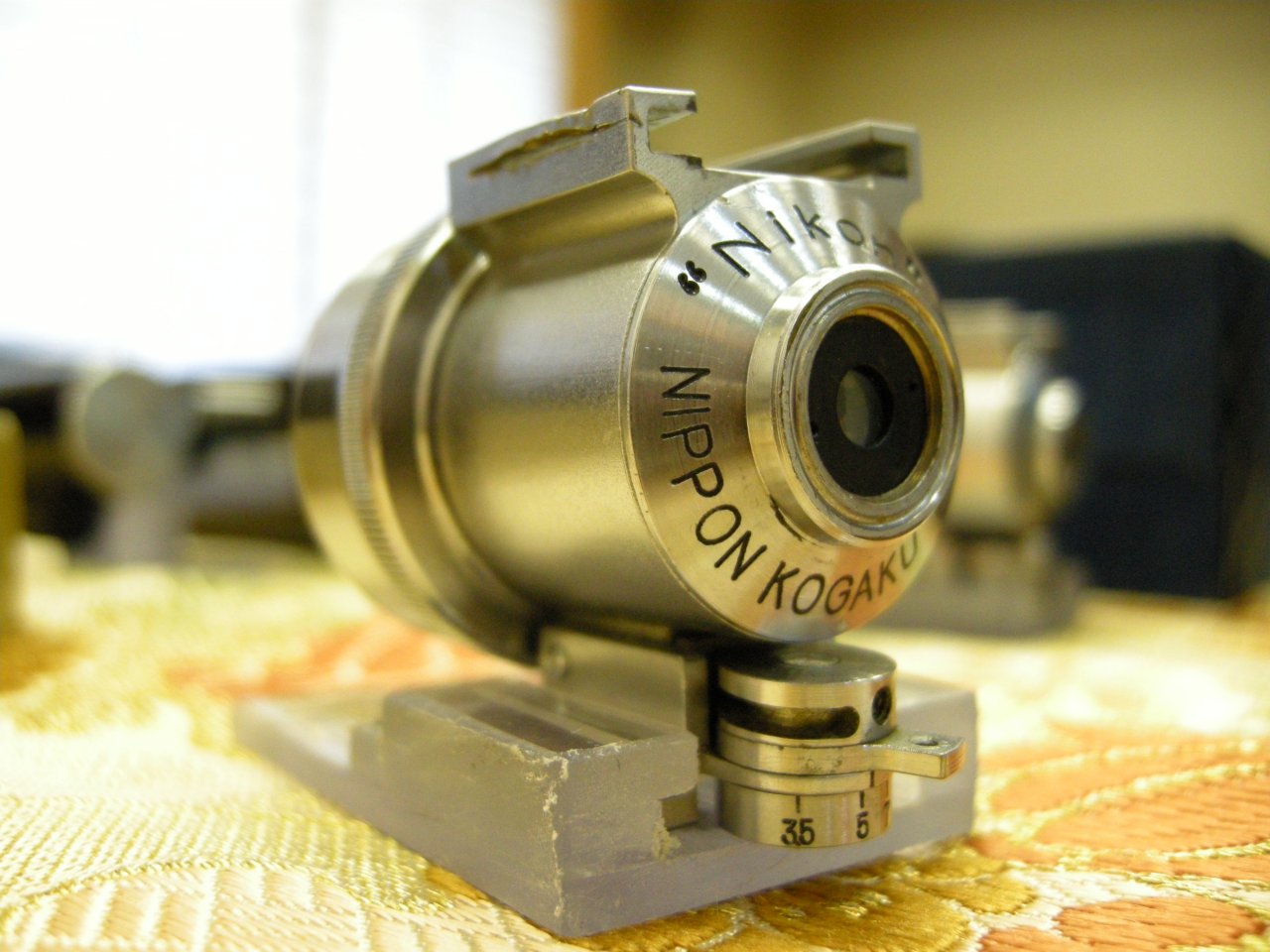 Fine engraving on the viewfinder
NIPPON KOGAKU JAPAN Sealing Seal
NIPPON KOGAKU JAPAN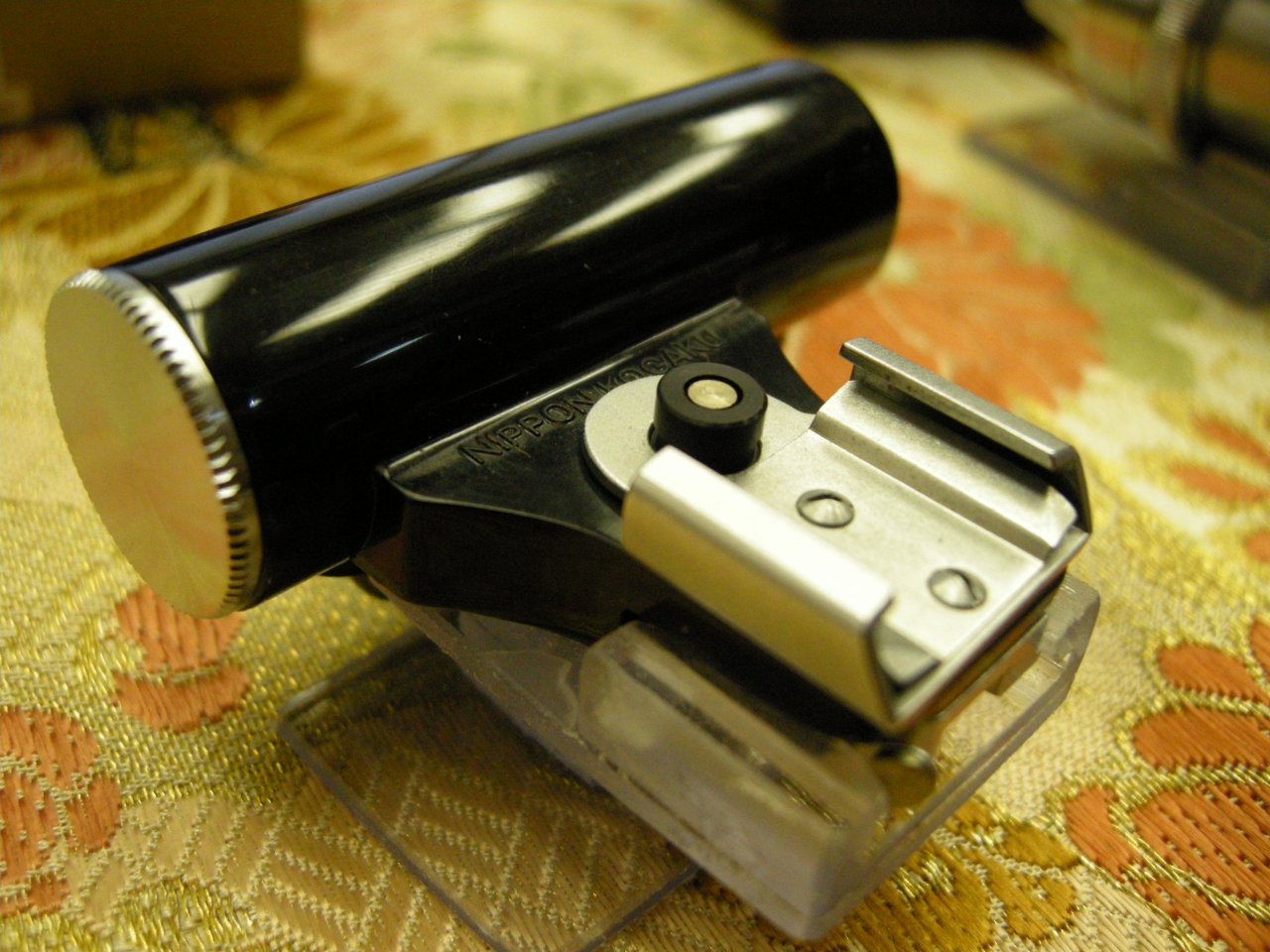 Nikon Kenkyukai Tokyo Meeting
Beautiful Lens and Badge Collection
On the exhibition table in the room, there is a Leica with a beautiful lens mounted and a Canon SLR with a beautiful black paint. The Leica is fitted with W-Nikkor 3.5cm F2.5 lens. The Canon Flex RP Black Body is like new.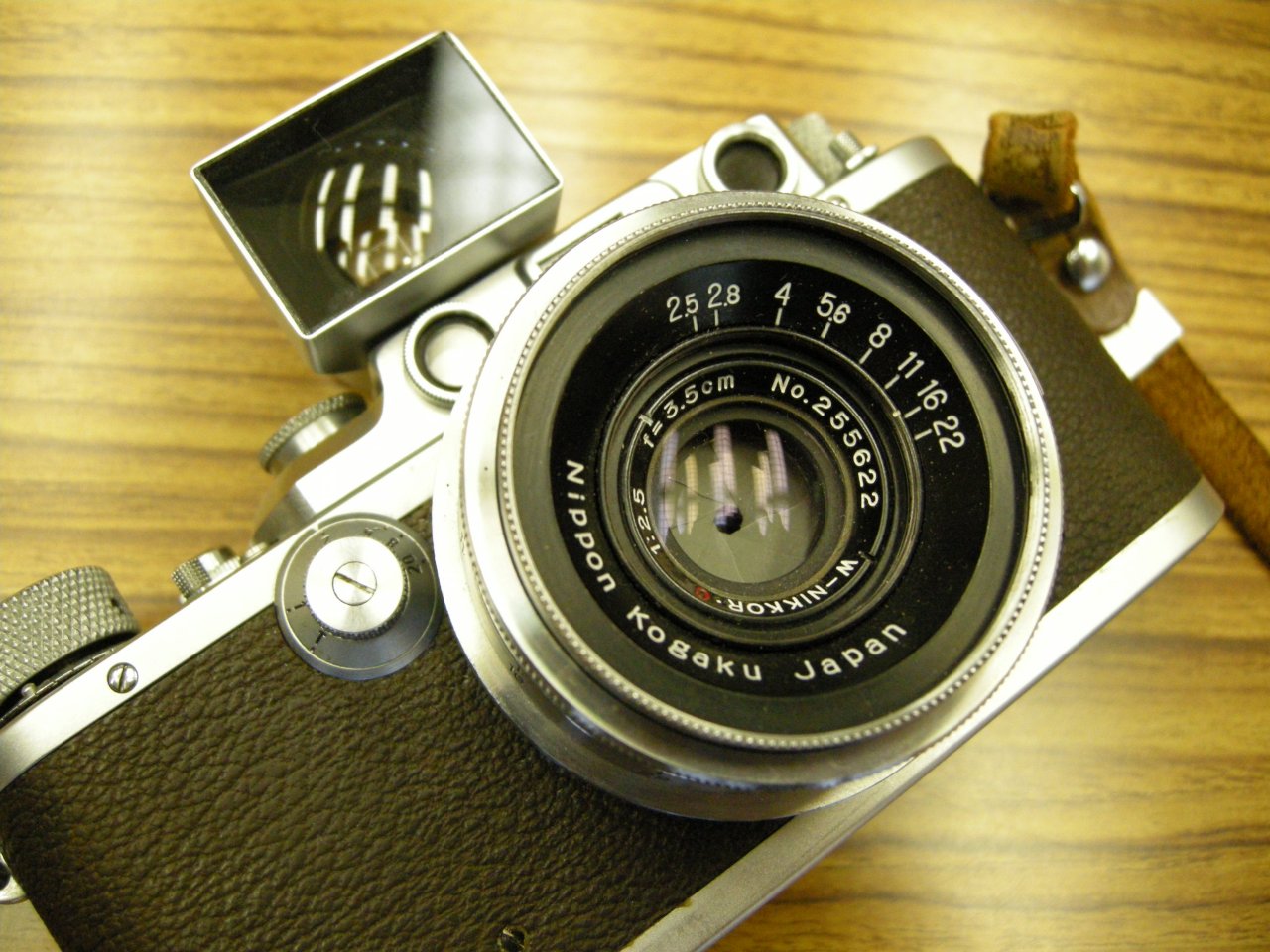 W-Nikor 3.5cm F2.5 and Leica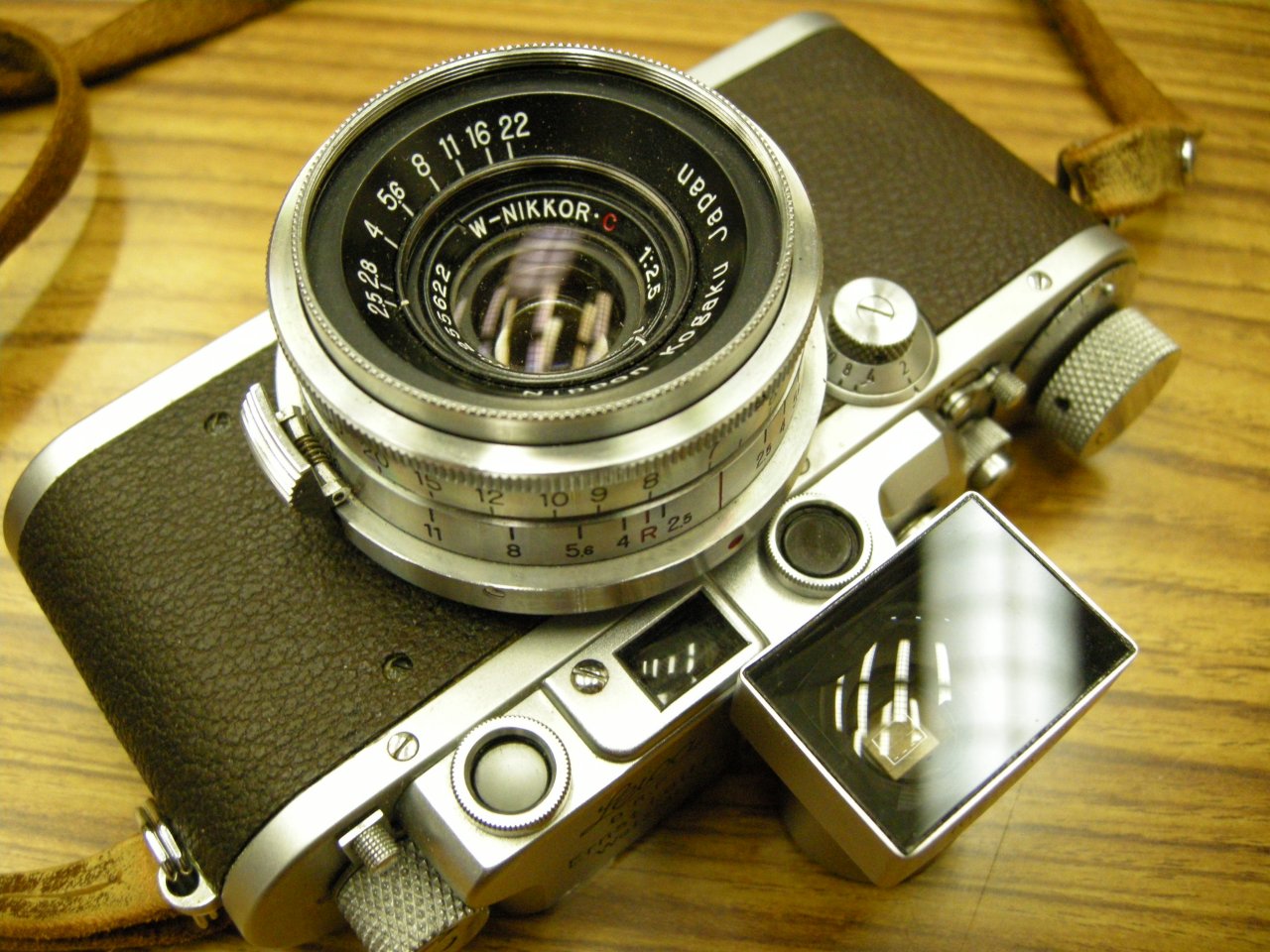 Leica and W-Nikor 3.5cm F2.5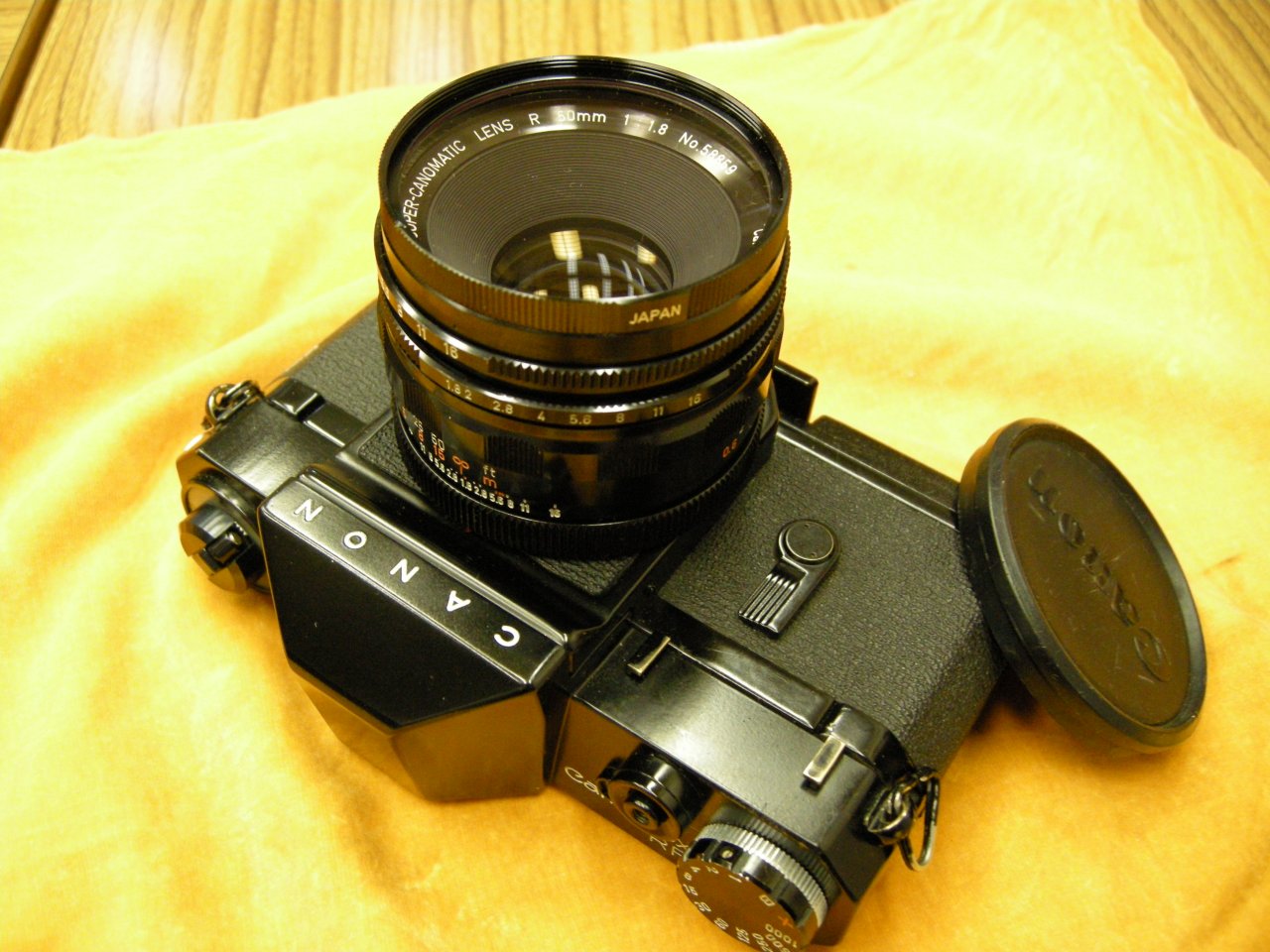 Canon Flex RP Black Paint Body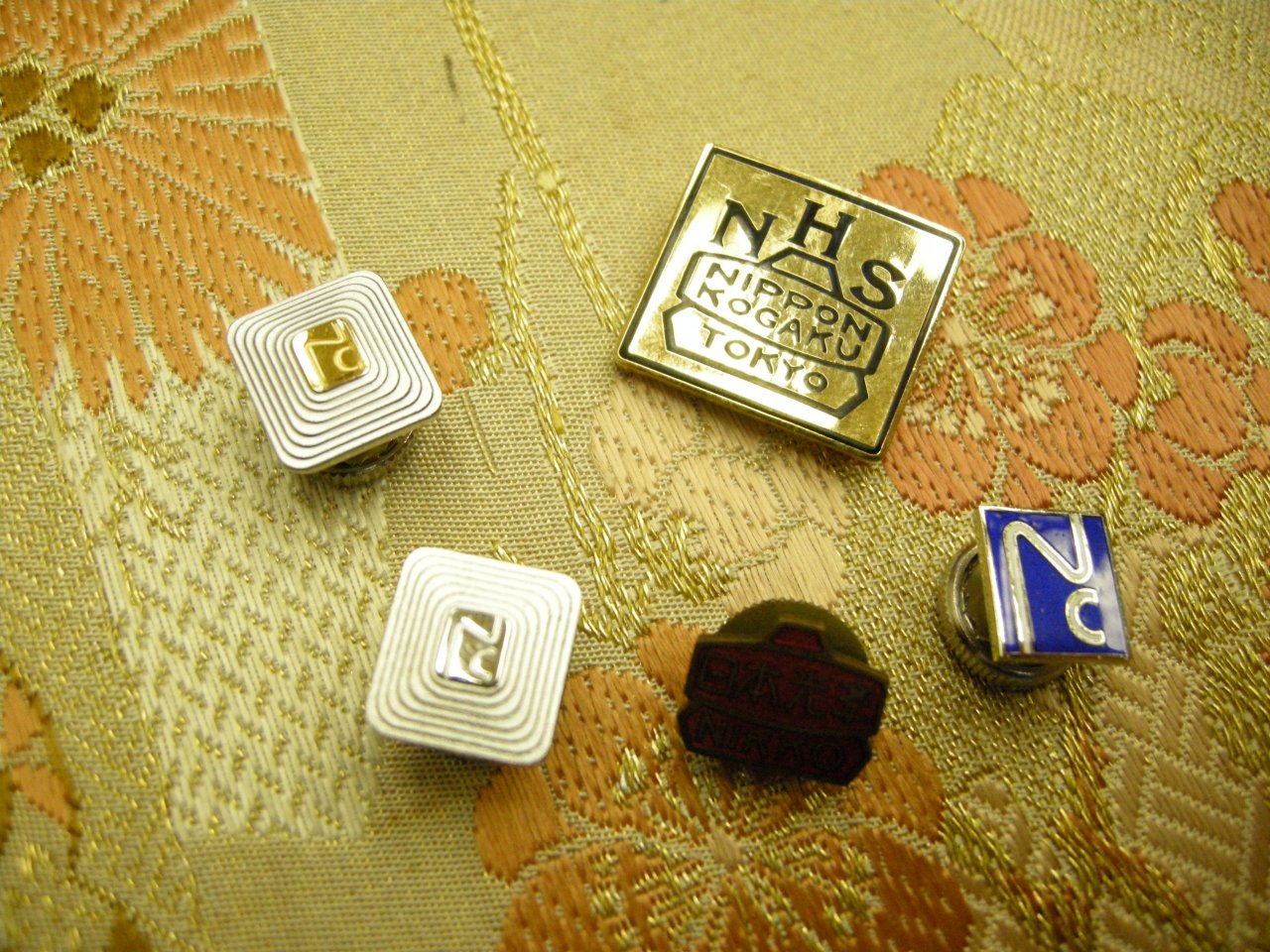 Nikon Badges Collection
Please look at small badges collection. When you join the Nikkor Club of Japan, you can get a blue badge. When you belong to the Nikkor Club for 15 years, you can get the silver badge. It is necessary to belong for 30 years of the Nikkor Club so that you may get the gold badge. Yes, the badge of the shining solid gold is NHS.
The 30th Nippon Kogaku establishment anniversary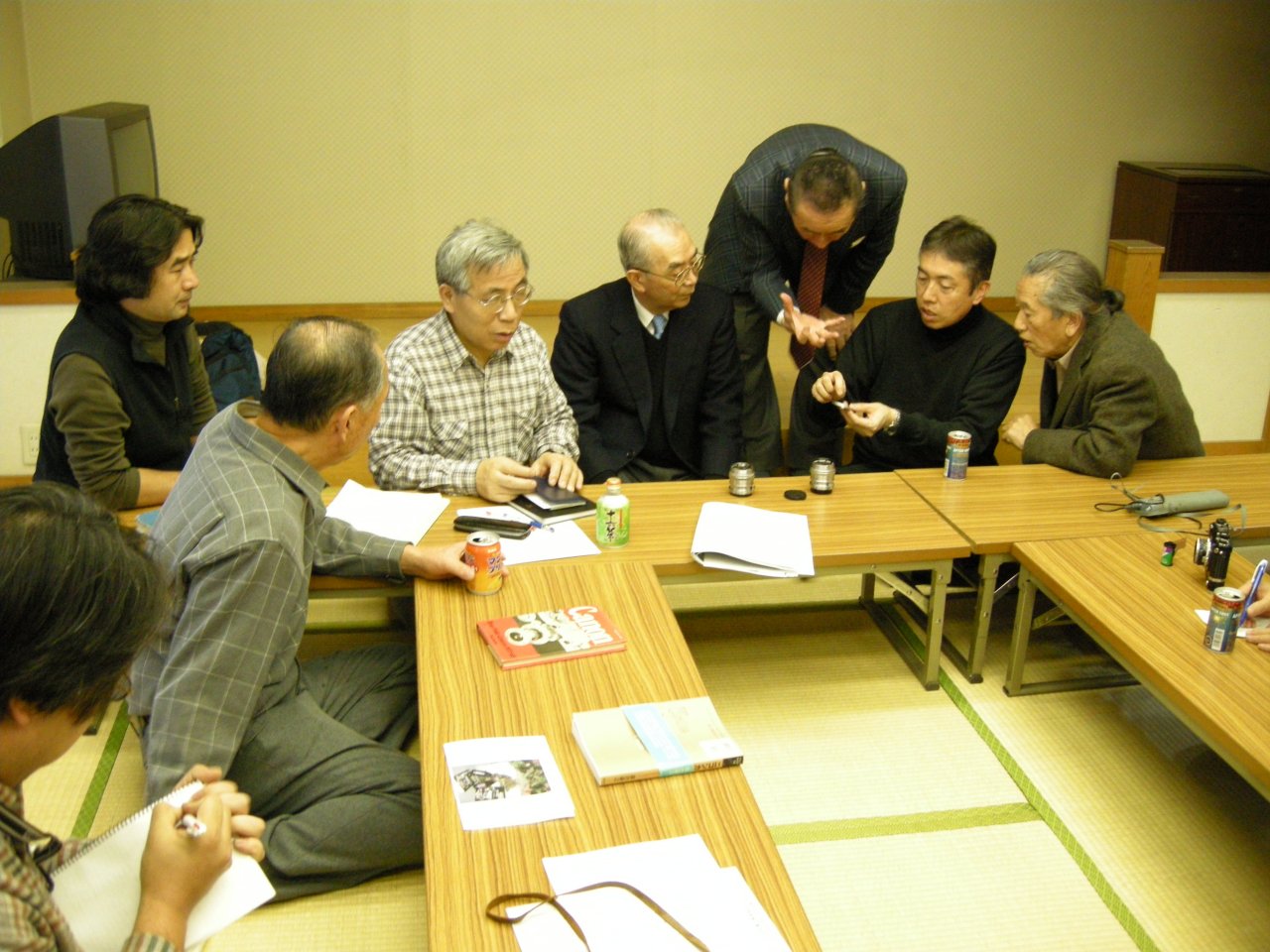 Nikon meeting in a Japanese-style room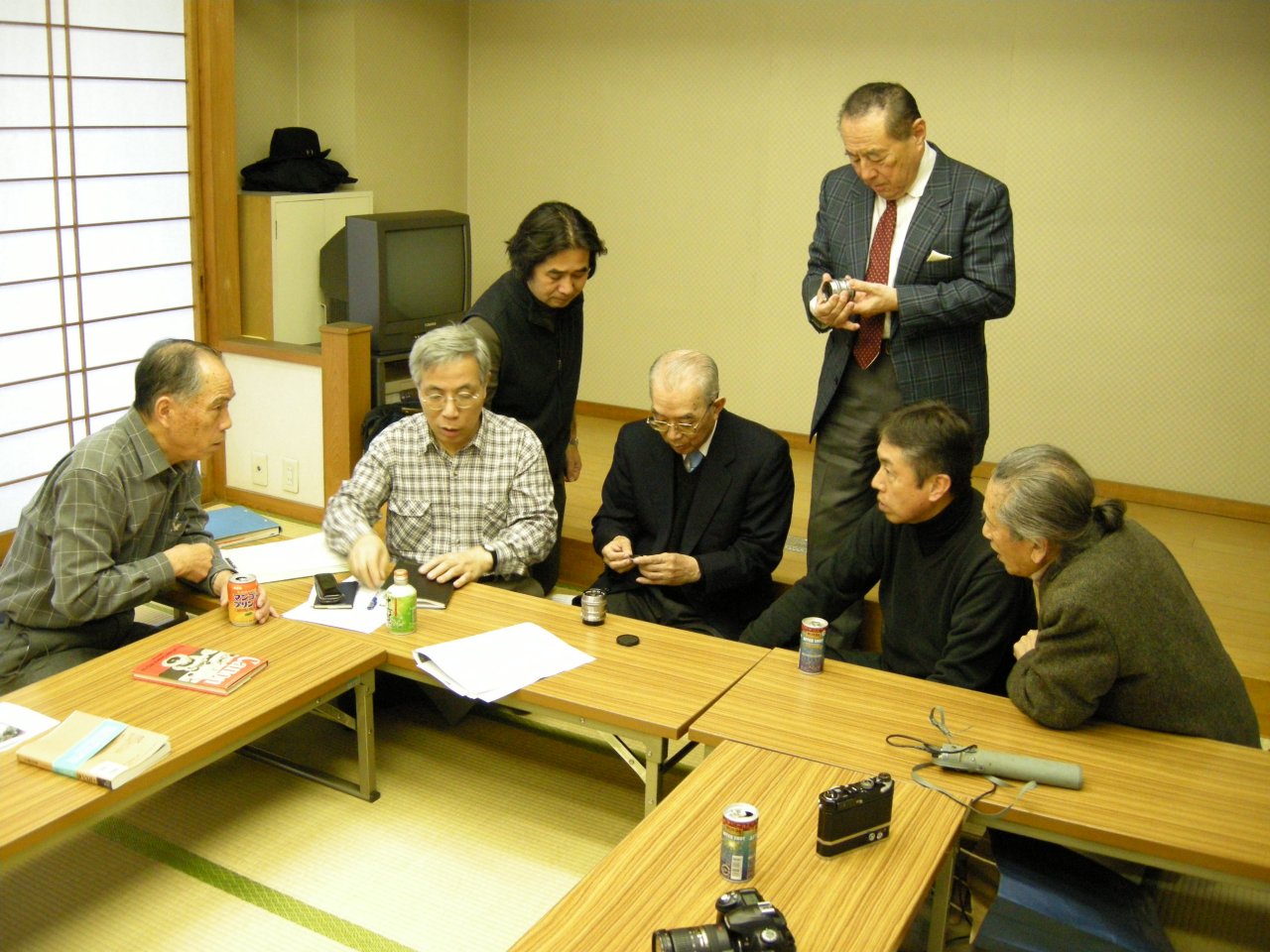 Tokyo Meeting of the Nikon Kenkyukai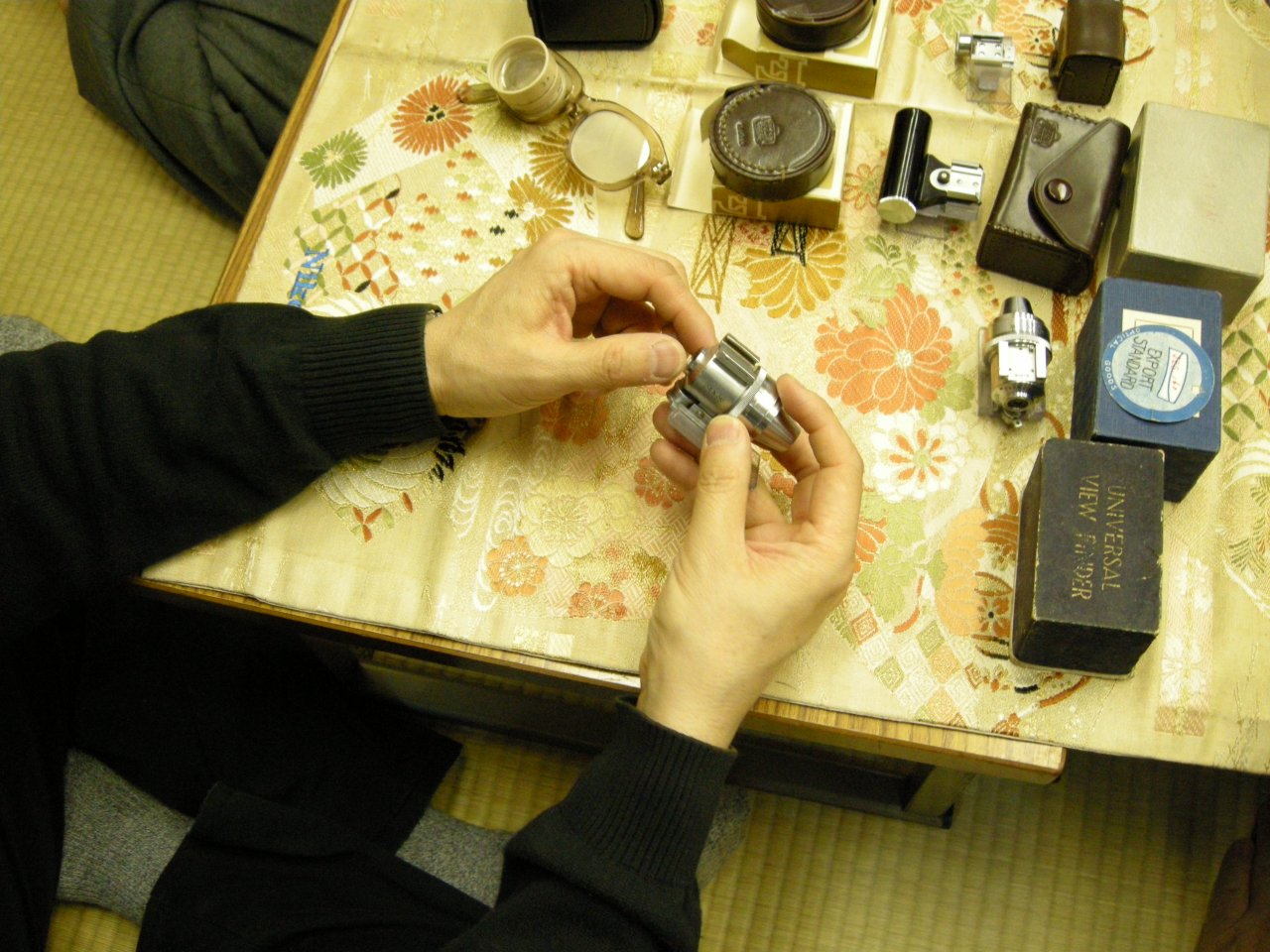 Nice items are on the table
Nikon S3M (1960)
Best Buy 2007 was Nikon S3M motor drive camera. As you know, Nikon S3M is the first and only half frame camera ever produced by Nippon kogaku. Nikon S3M is highly source by collectors worldwide as it was known to be only 195 units. It comes with a modified 72 exposures with format size of 18mm x 24mm. The film counter has also been modified with 72 exp.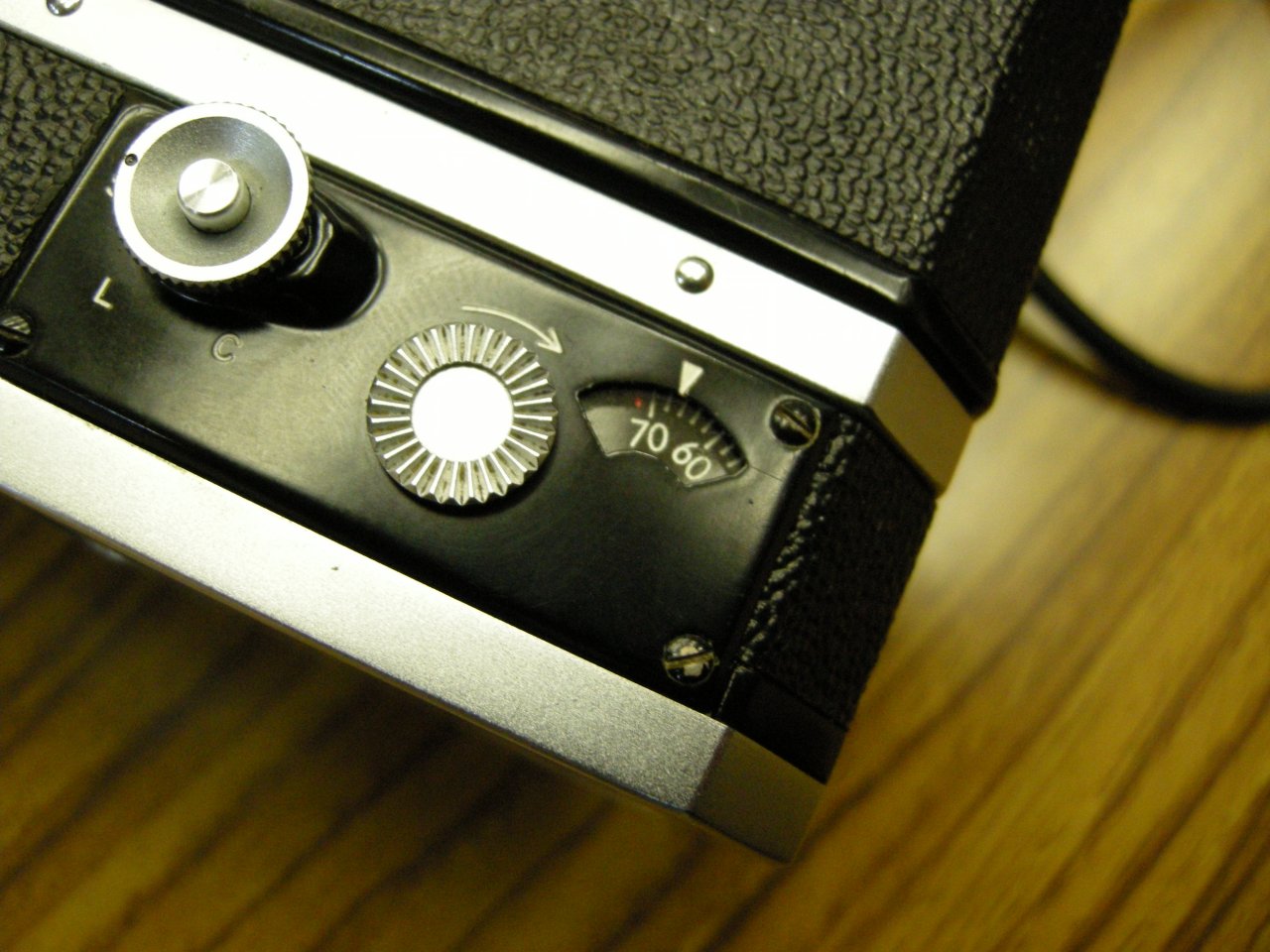 72 Film Counter of Nikon S3M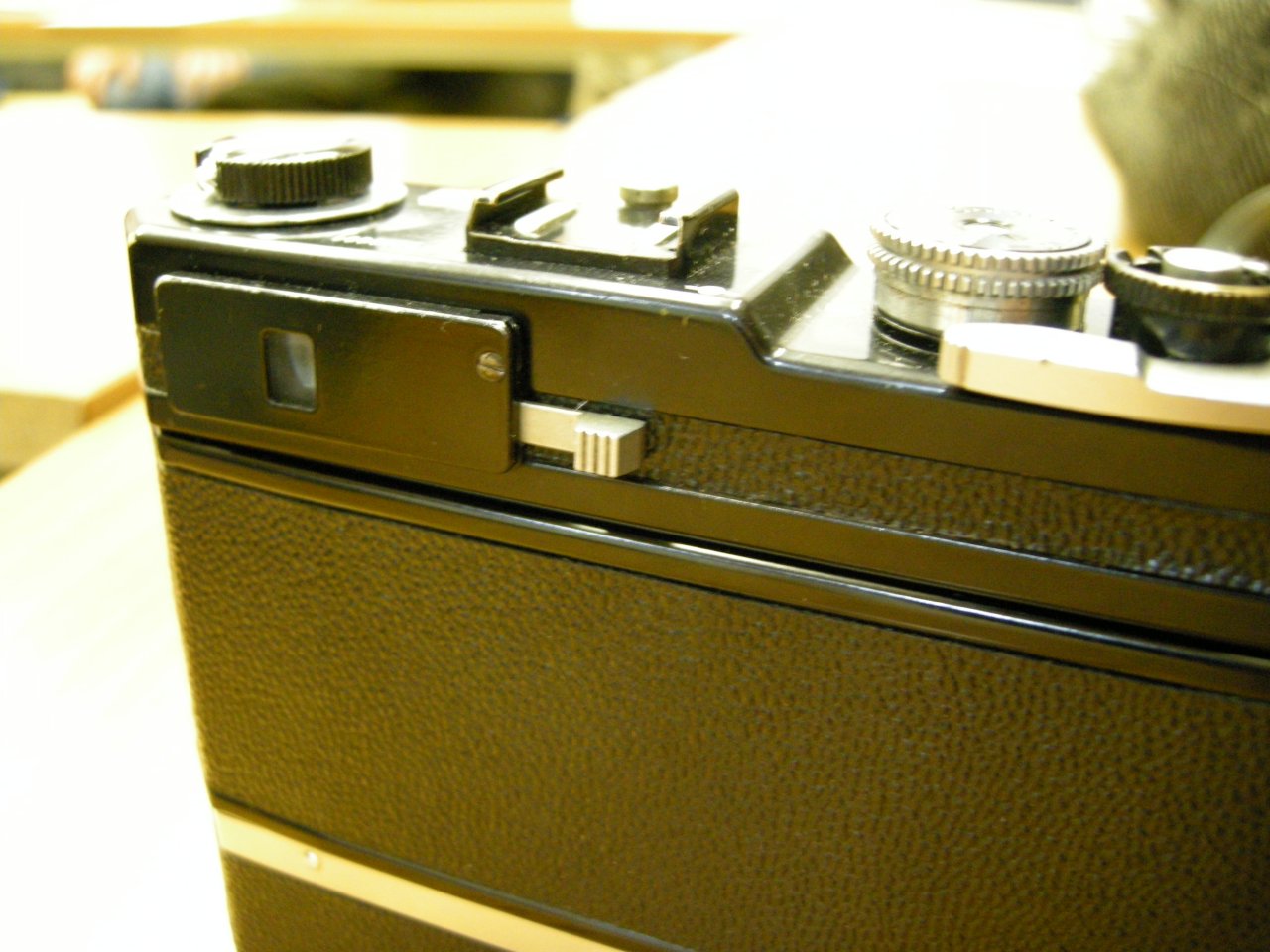 Finder Slide Lever of Nikon S3M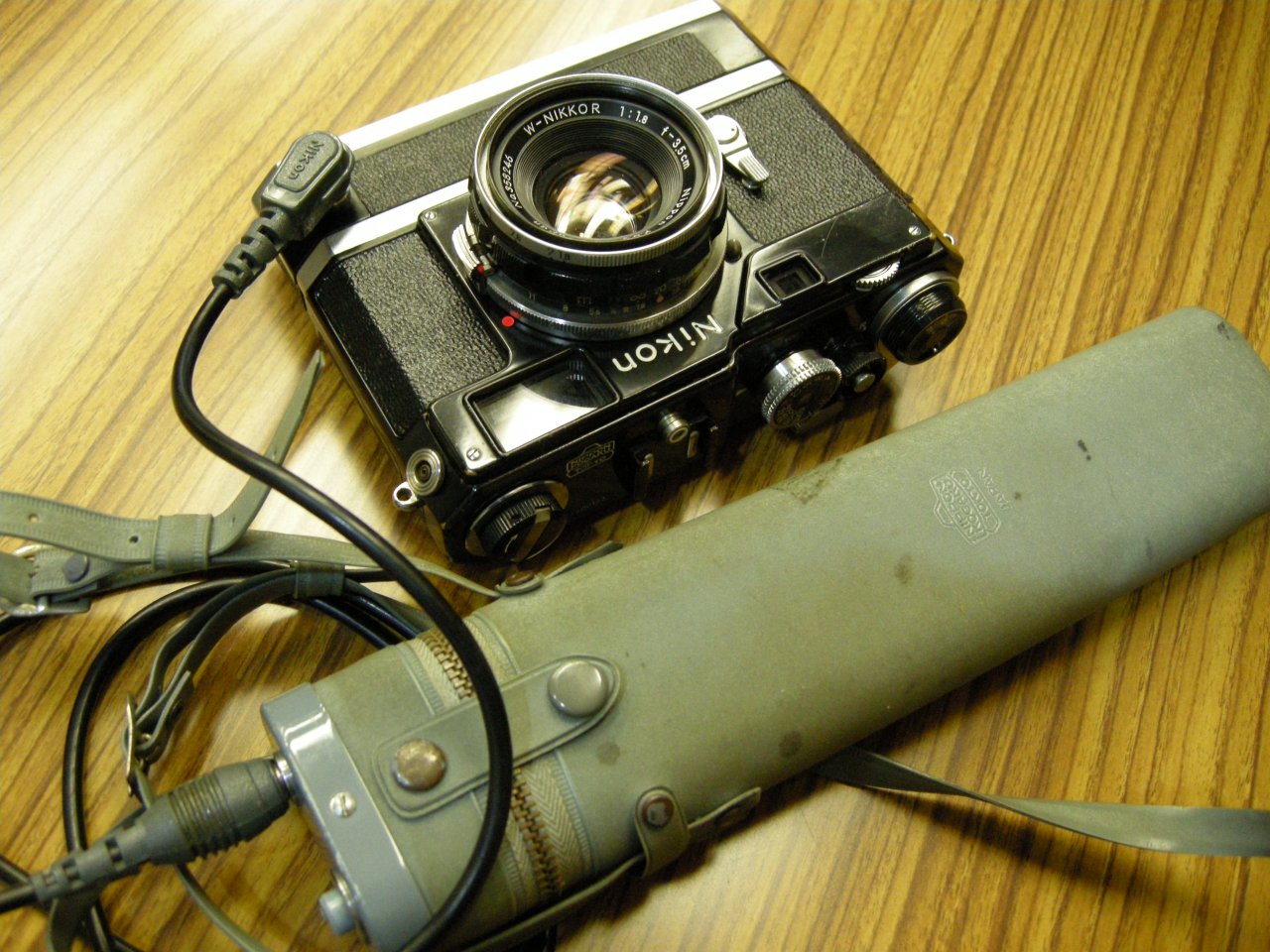 Beautiful Nikon S3M Motor and Battery Pack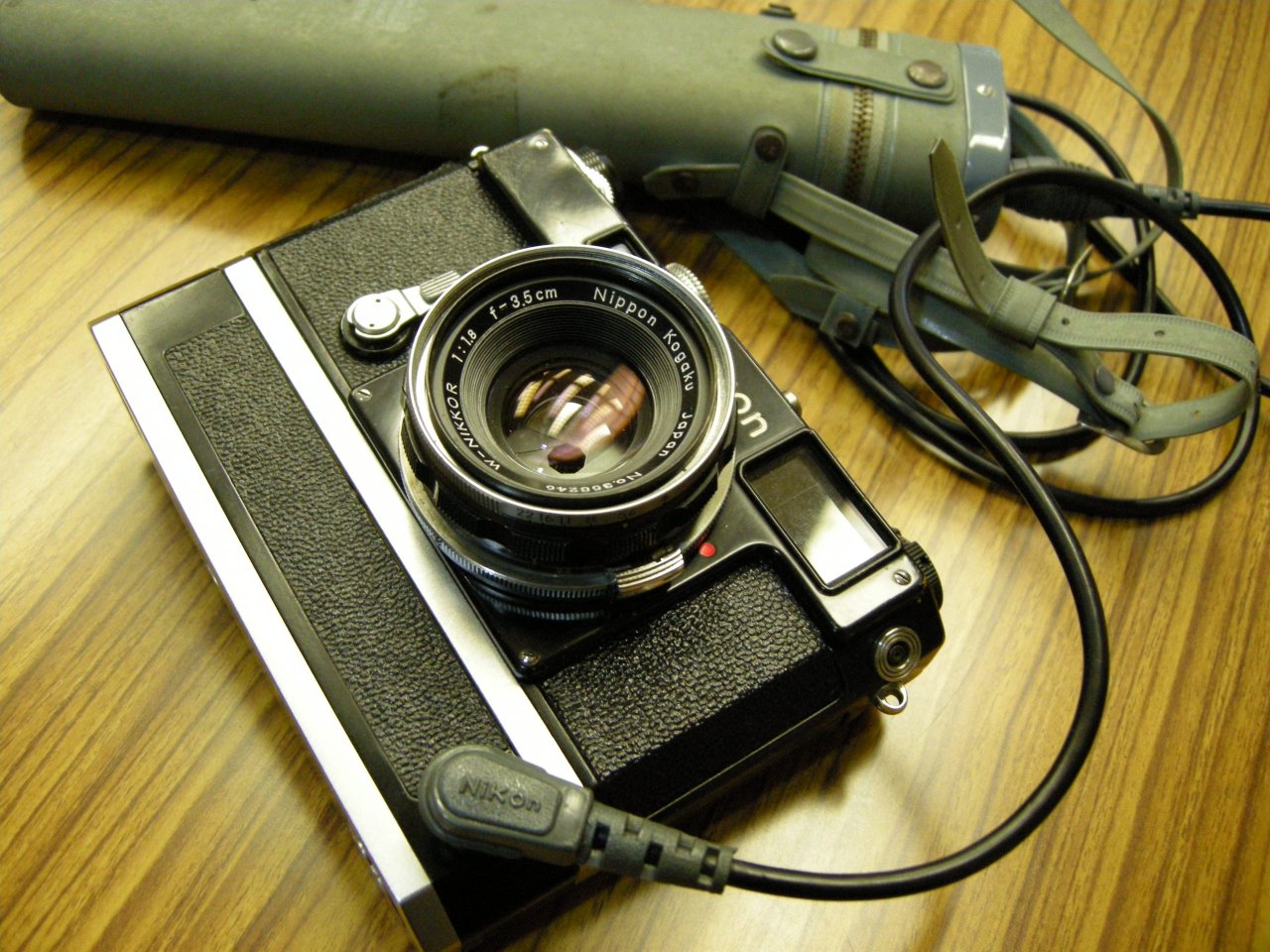 Beautiful Nikon S3M and Motor Drive Unit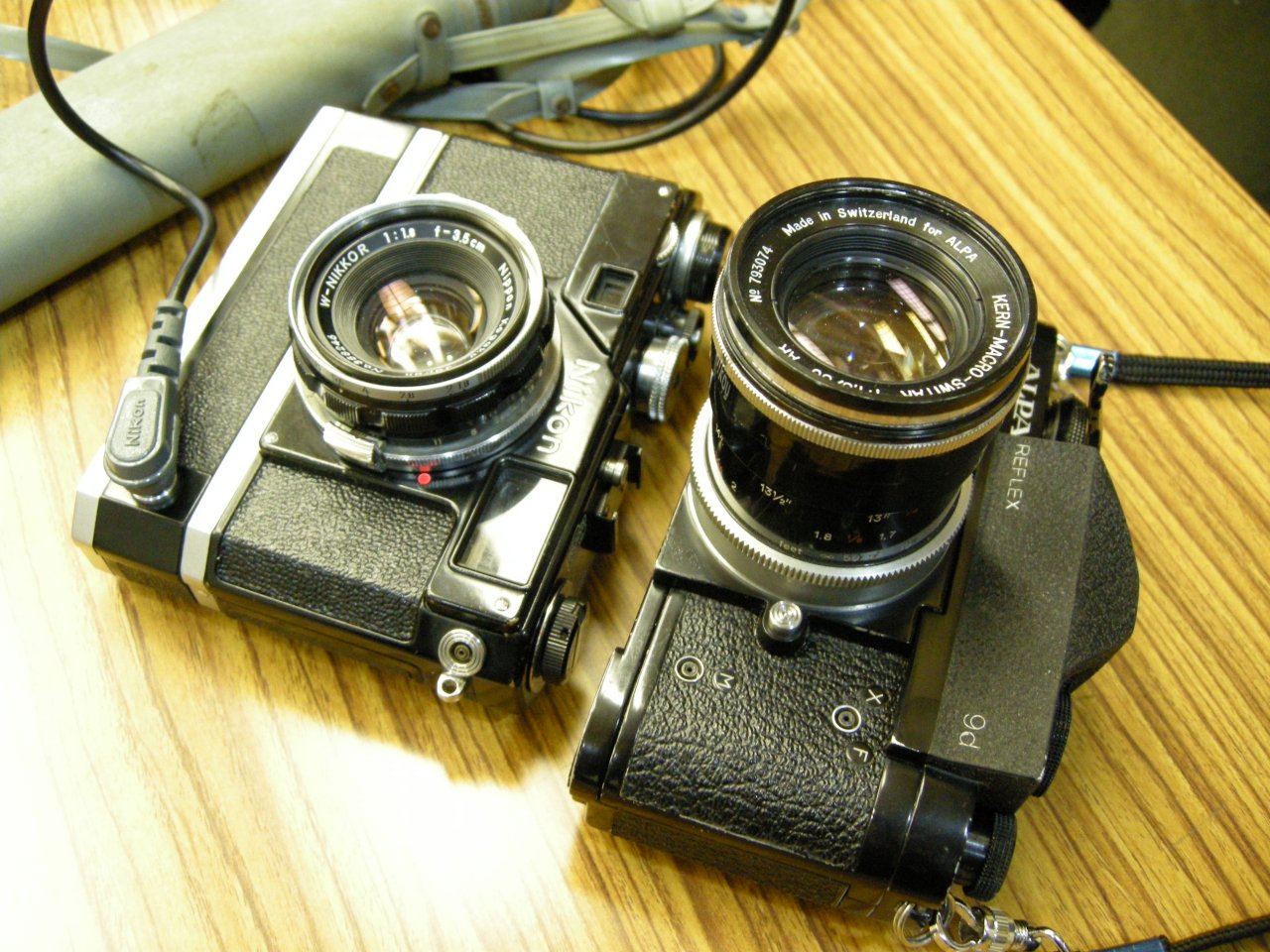 Nikon S3M and ALPA 9d Camera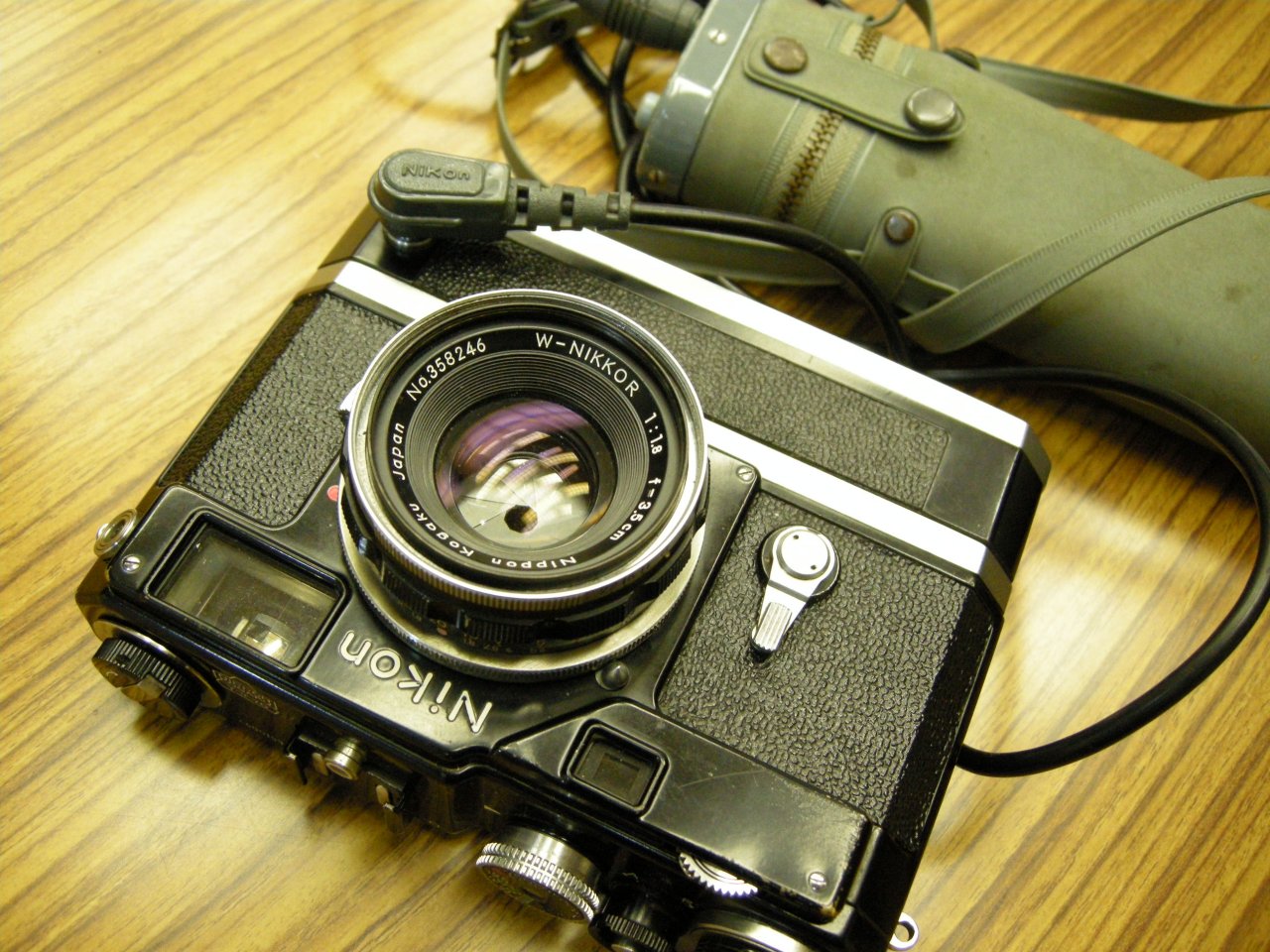 W-Nikkor 3.5cm F1.8 and Nikon S3M
Go to Ginza
We moved from Kayabacho station to Ginza station by subway. Before the year-end party, we scouted the used camera shop in Ginza. That is very important.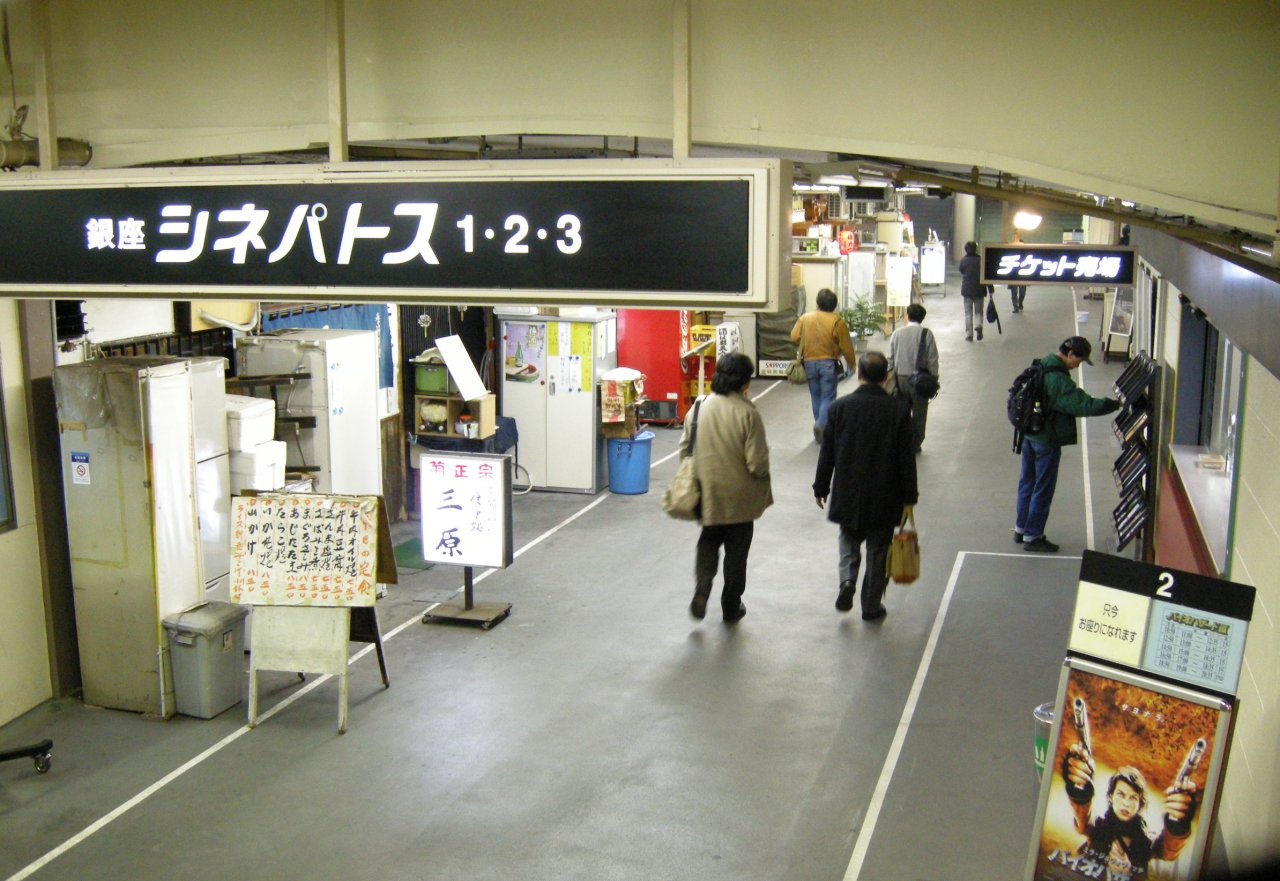 Miharabashi Underground Shopping Mall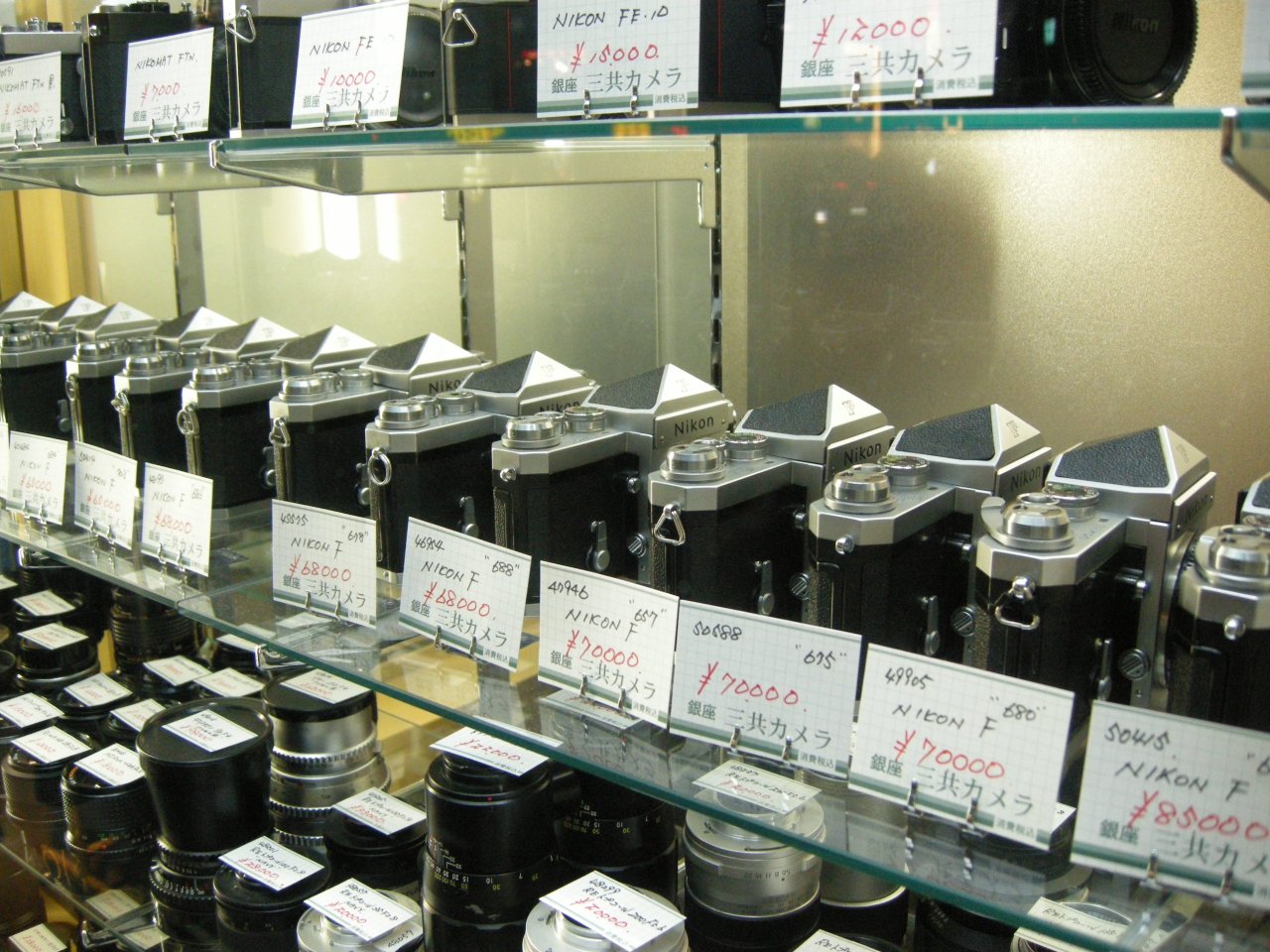 Sankyo Camera Shop Miharabashi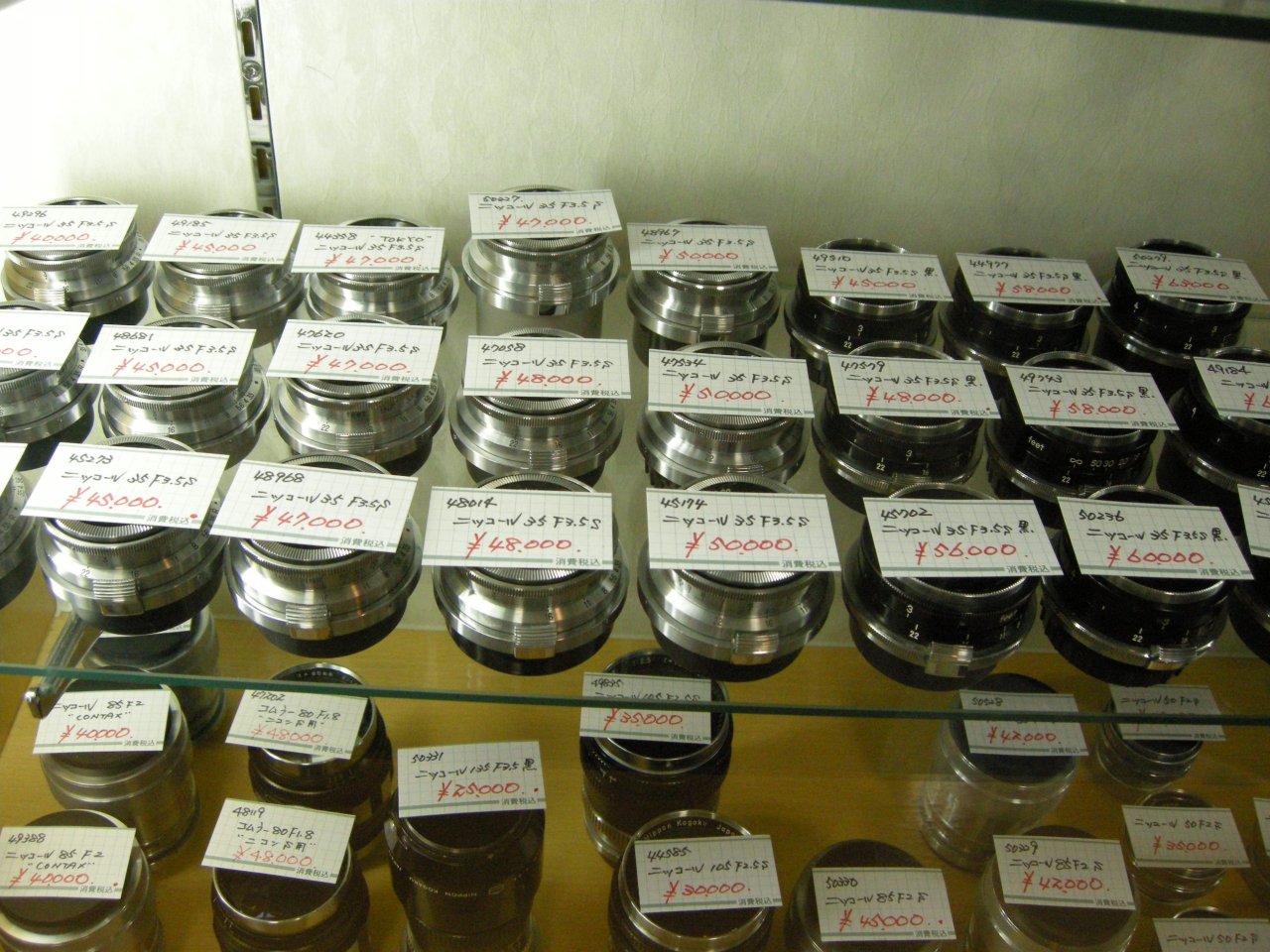 Nikkor 35mm assortment is amazing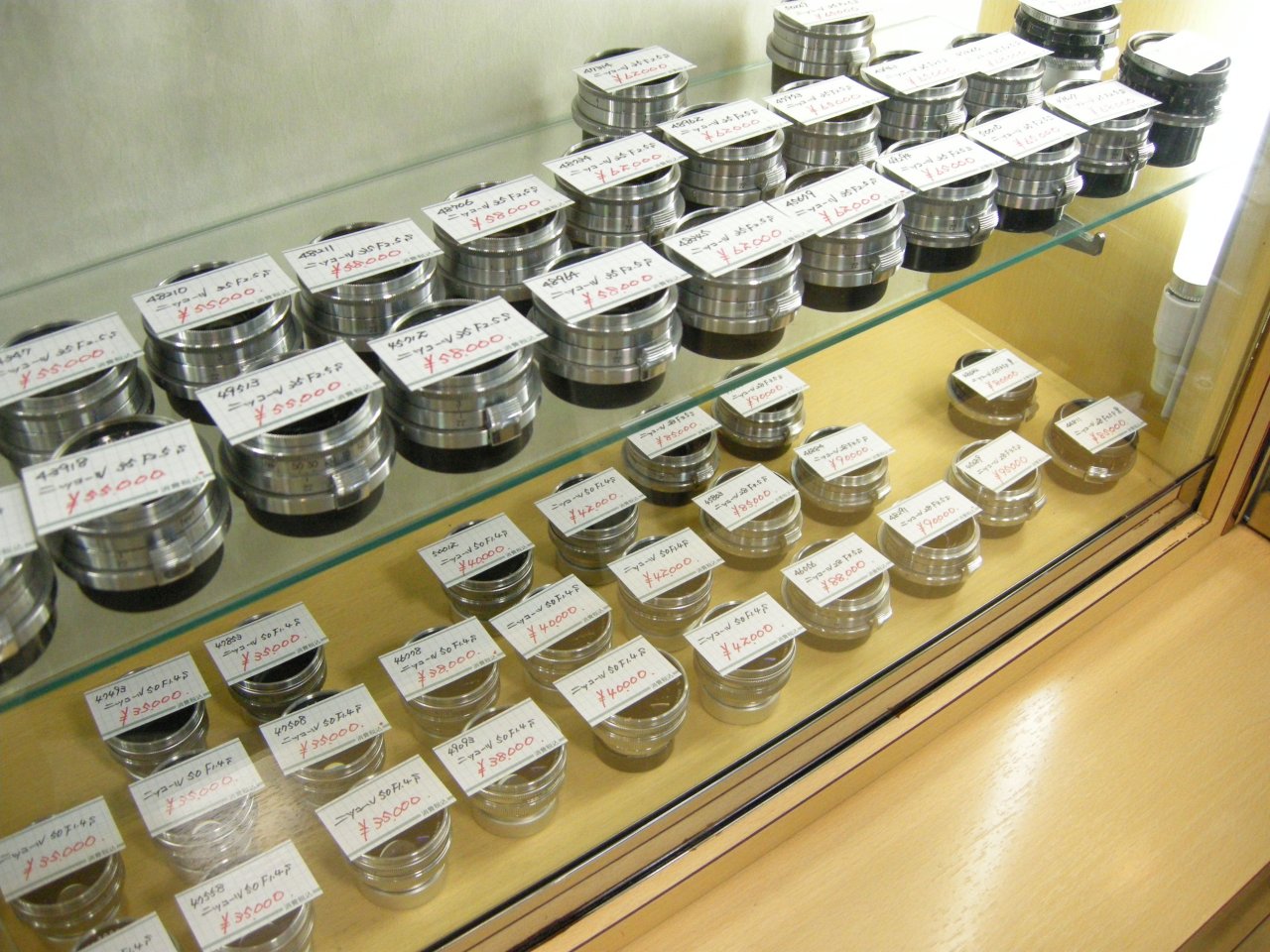 Nikkor 28mm is also available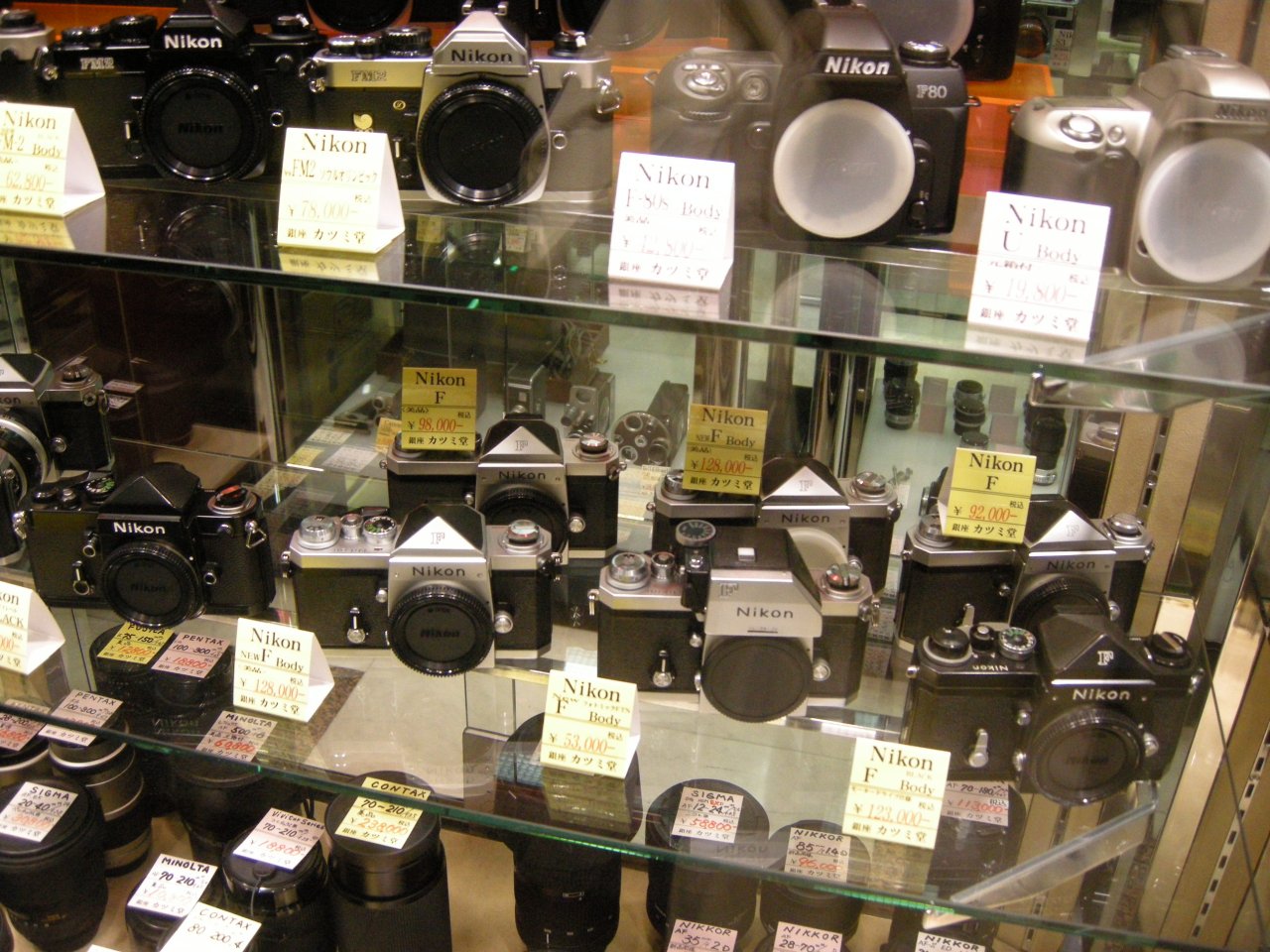 KATSUMIDO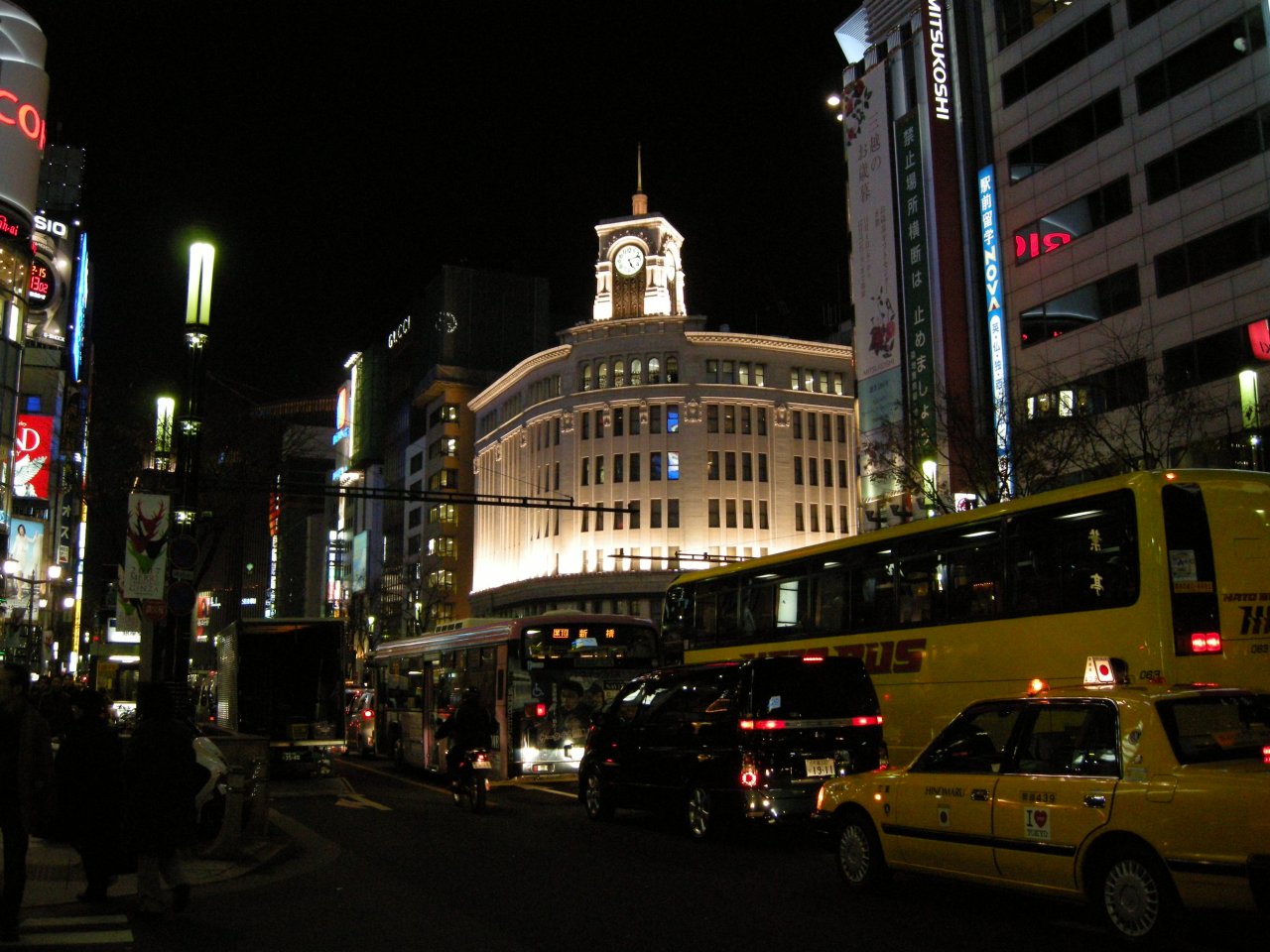 Landmark of Ginza
Bonenkai Party 2007 at Ginza
December in Tokyo. Ginza at night. People, crowds, and scenery are beautiful. The melody of the Westminster chimes could be heard from the clock tower.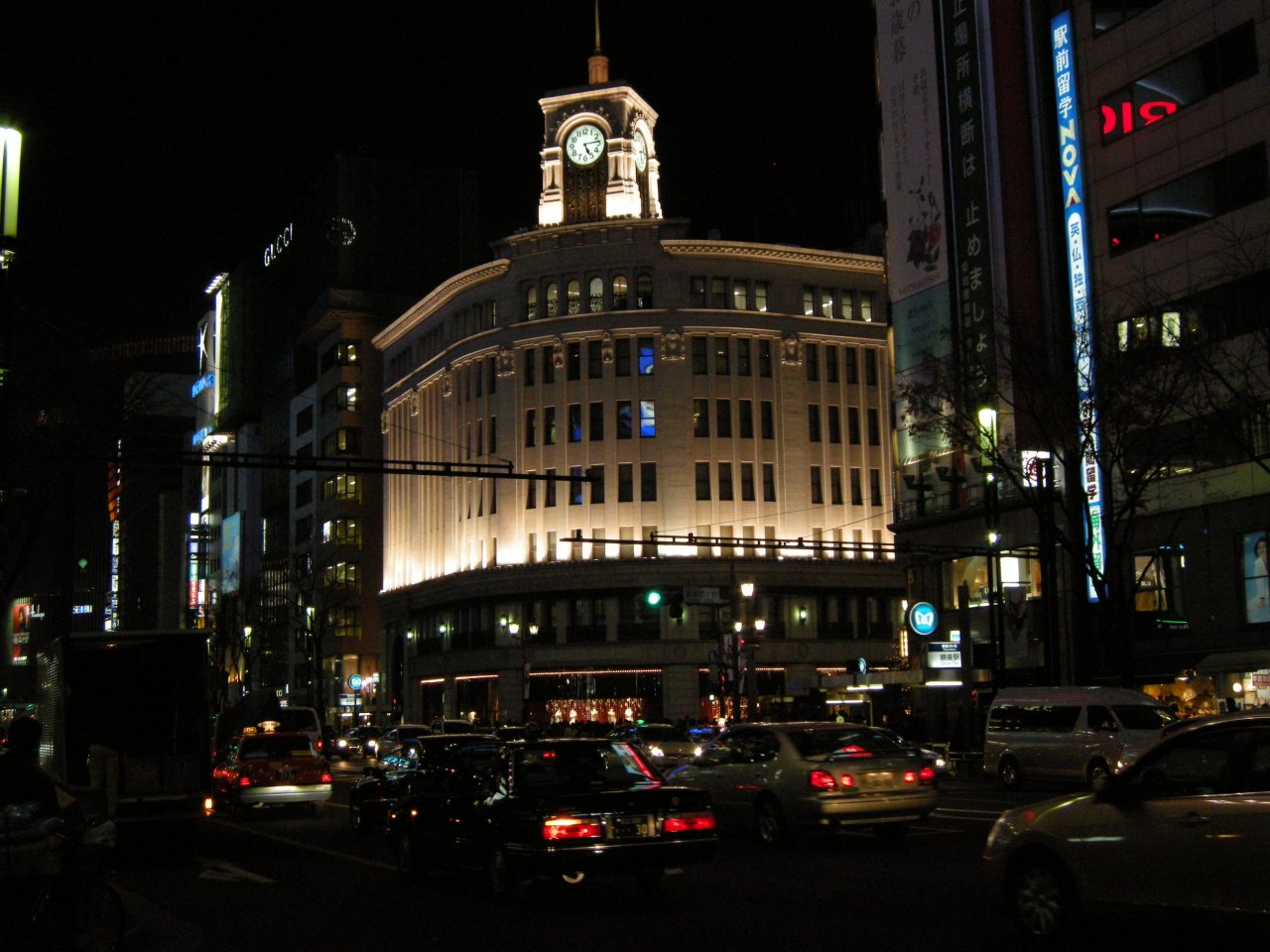 Hattori Tokeiten (Ginza Wako) lit up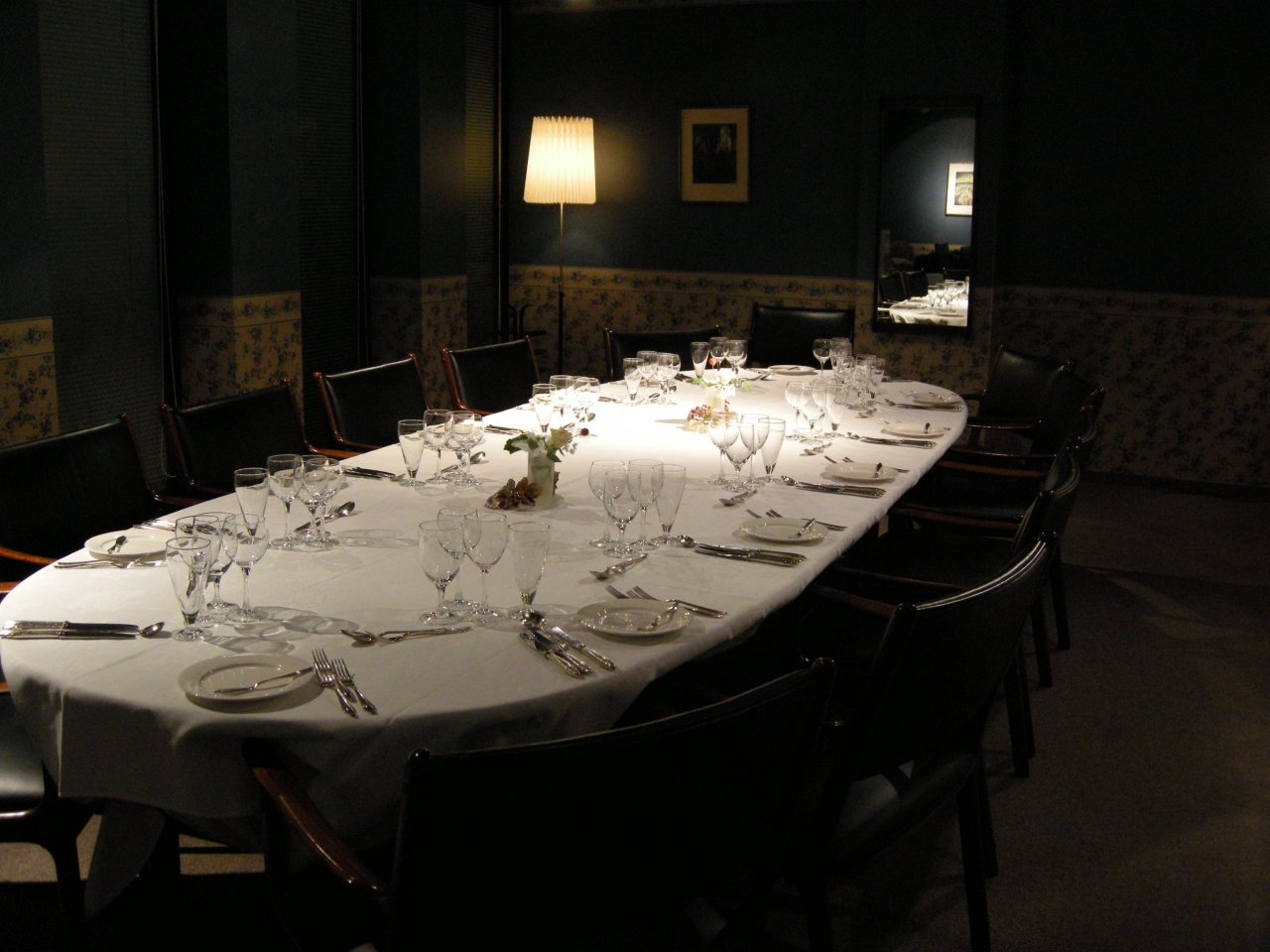 Ginza LINTARO restaurant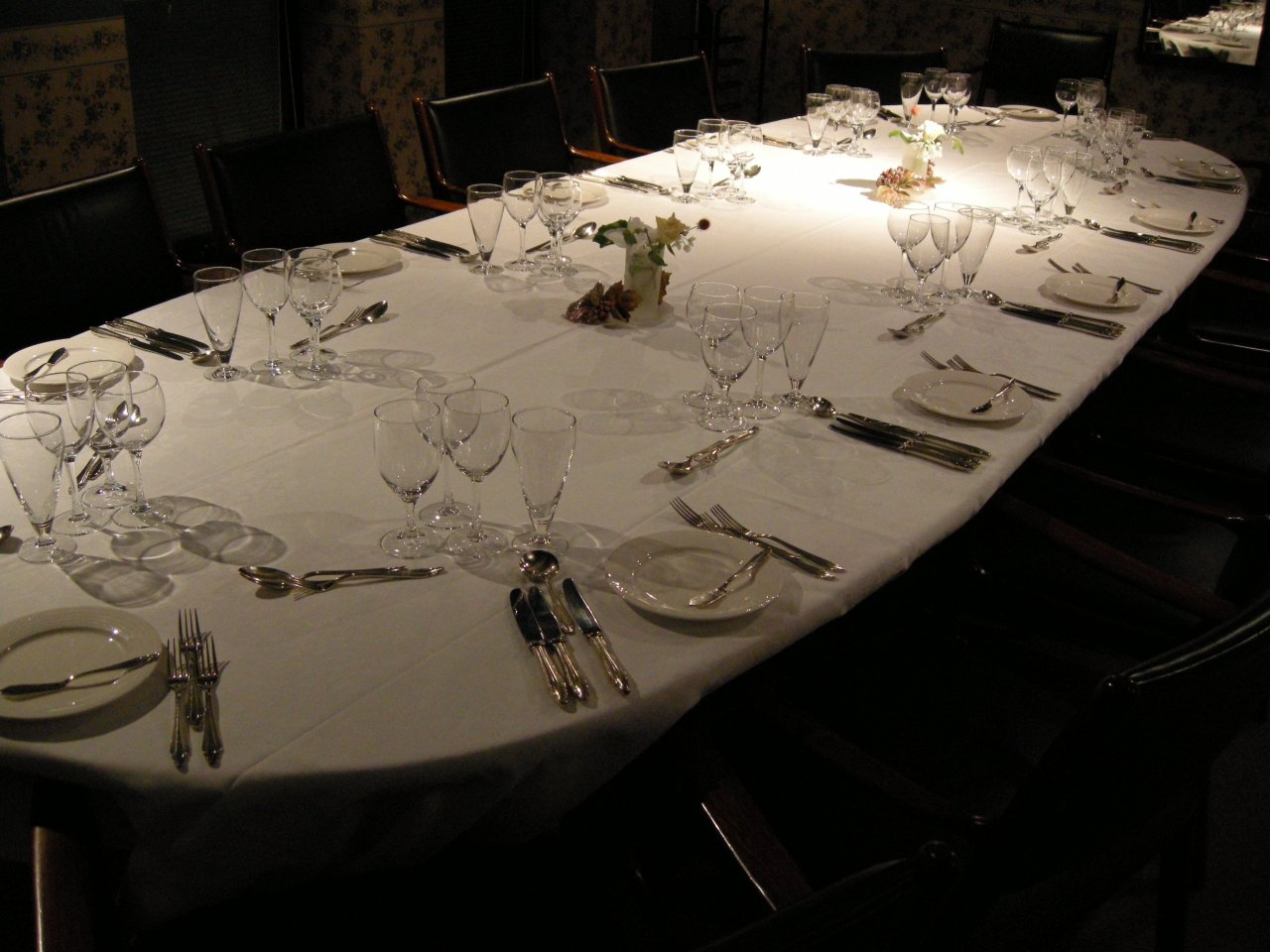 Reservation Room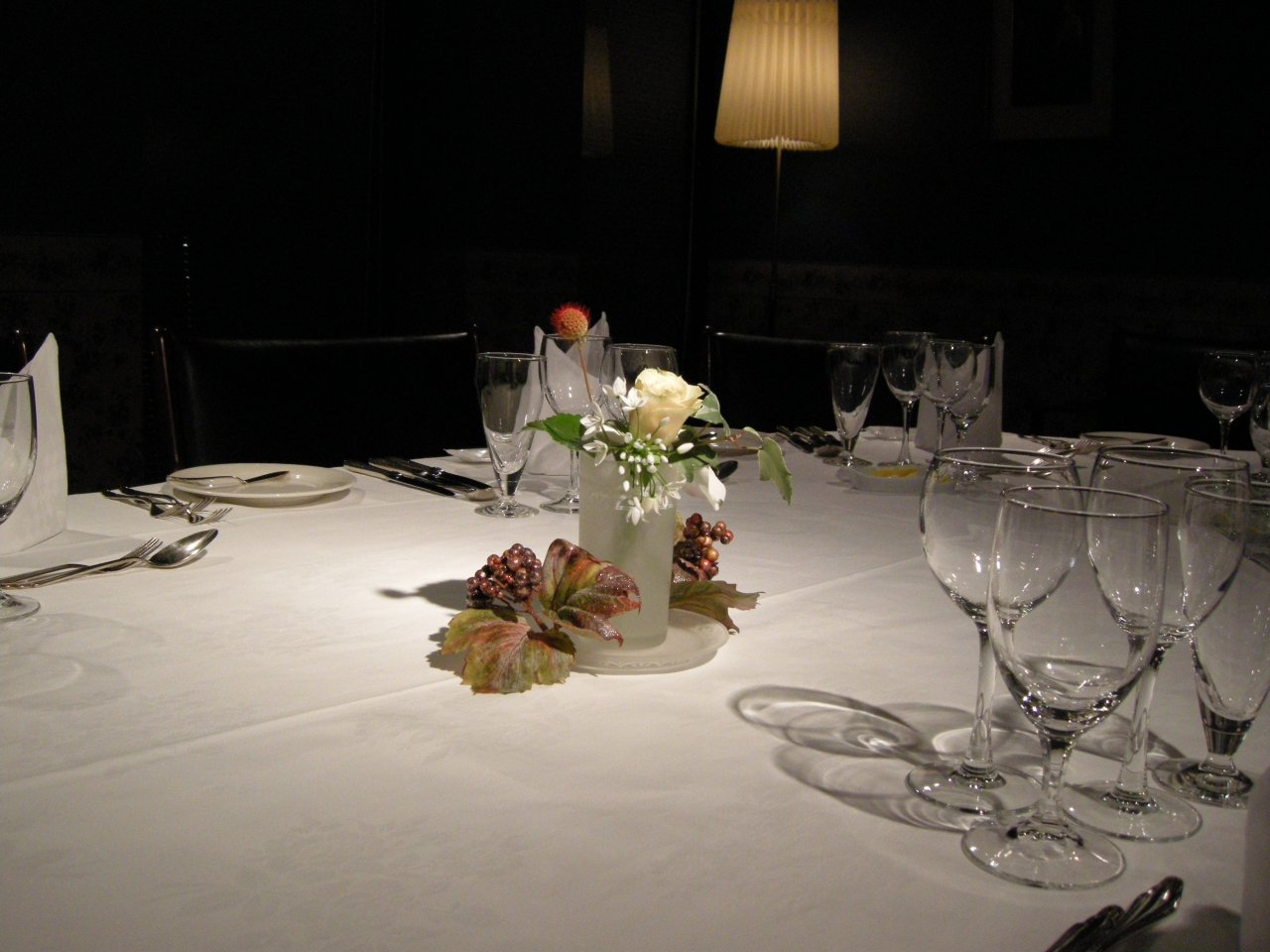 Bonenkai Party at Ginza
We held the "Bonenkai party" (Year end party) at a restaurant in Ginza. The Nikon Kenkyukai always enjoying dinner in Ginza at every year end. We drank champagne and told a lot of stories of the Nikon camera life. Have a very prosperous and healthy 2008!!
Year End Dinner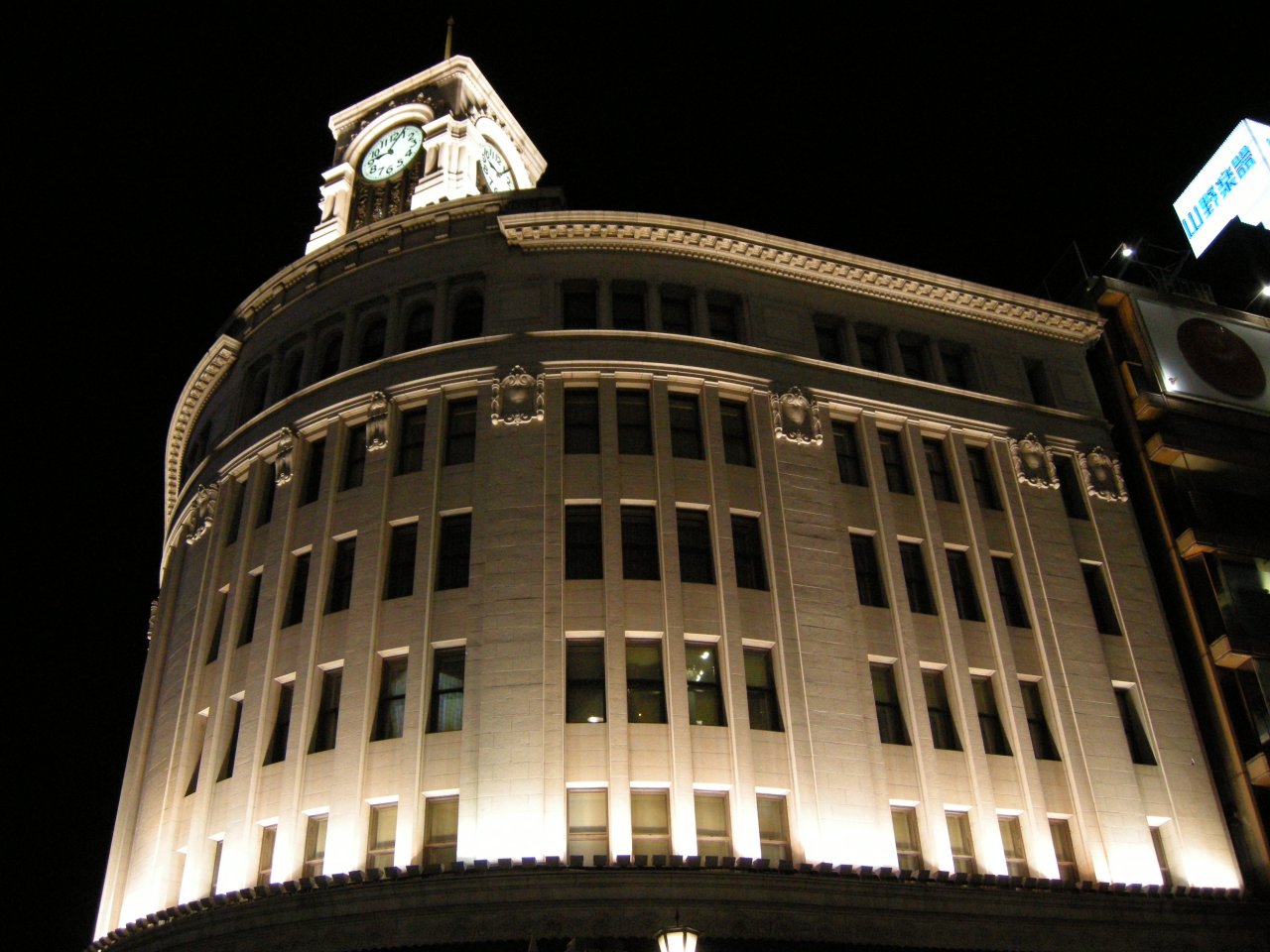 The Hattori Clock Tower at End of Year 2007
Return to the top page of Nikon Kenkyukai
---
Copyright Michio Akiyama, Tokyo Japan 2007, 2023