November 2005, Nikon Kenkyukai Tokyo, Meeting Report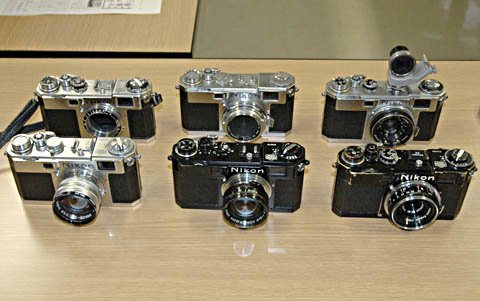 Nikon S2 Special
November 19, 2005
Nikon S2 Special
Fujii's Binoculars
Nikon S2 Special
The main theme of the meeting was the special research of Nikon S2.
Several members brought their chrome beautiful Nikon S2 and the black version of Nikon S2. Also we studied the motor coupling mechanism of Nikon S2E.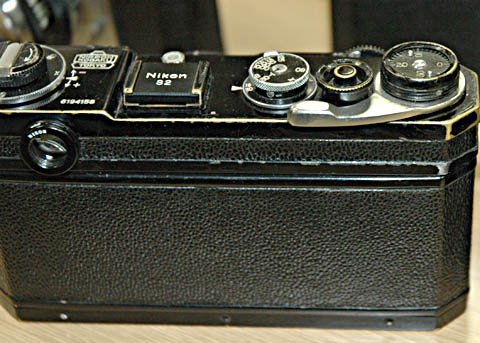 Black Nikon S2 and eyepiece
Motor coupling mechanism of Nikon S2E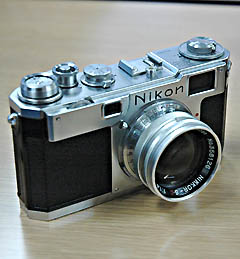 Aluminium Nikkor 5cm F1.4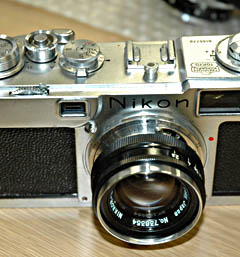 Nikon S2 Meter engraving model
Old Optical Instruments of Nippon Kogaku
Neko-san, a member of Nikon Kenkyukai is famous for a collector of old Nippon Kogaku's optical instruments.
He introduced a very interesting old optical instruments to us.
Boexed instruments is 4cm telescope used in World War II.
Very old binoculars are Asahi-go and Victor 6-go. These binoculars were made by the Fujii Lens Seizosho factory.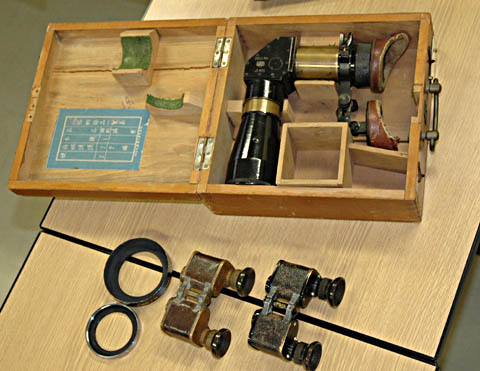 Boxed 4cm telescope, binoculars of Asahi-go and Victor 6-go
Return to the top page of Nikon Kenkyukai
---
Copyright Michio Akiyama, Tokyo Japan 2005, 2019