Nikon Museum Special Collection 2 Chapter 4
Measuring Instruments, Binoculars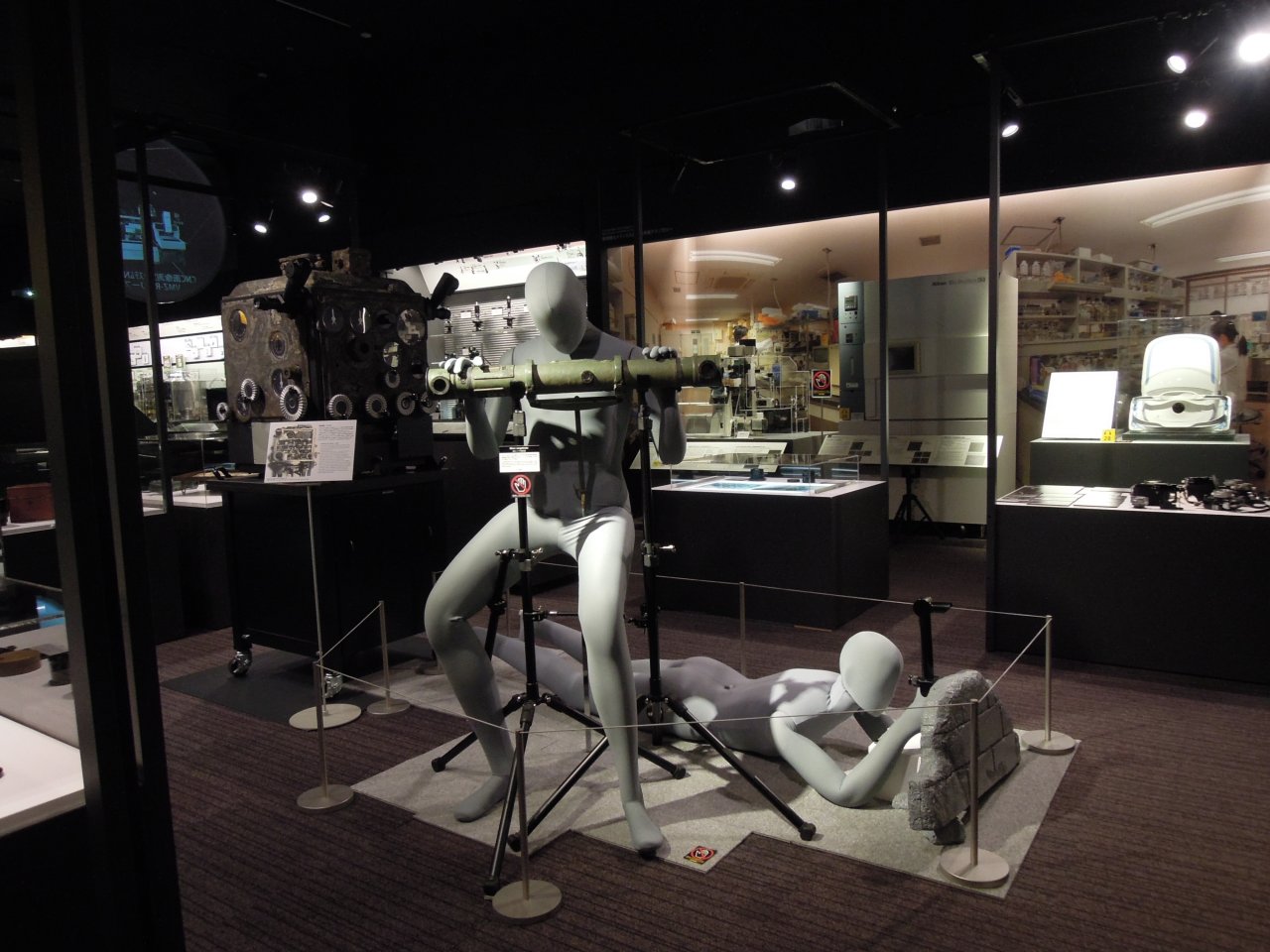 Measuring Instruments, Binoculars
Rangefinder and Periscope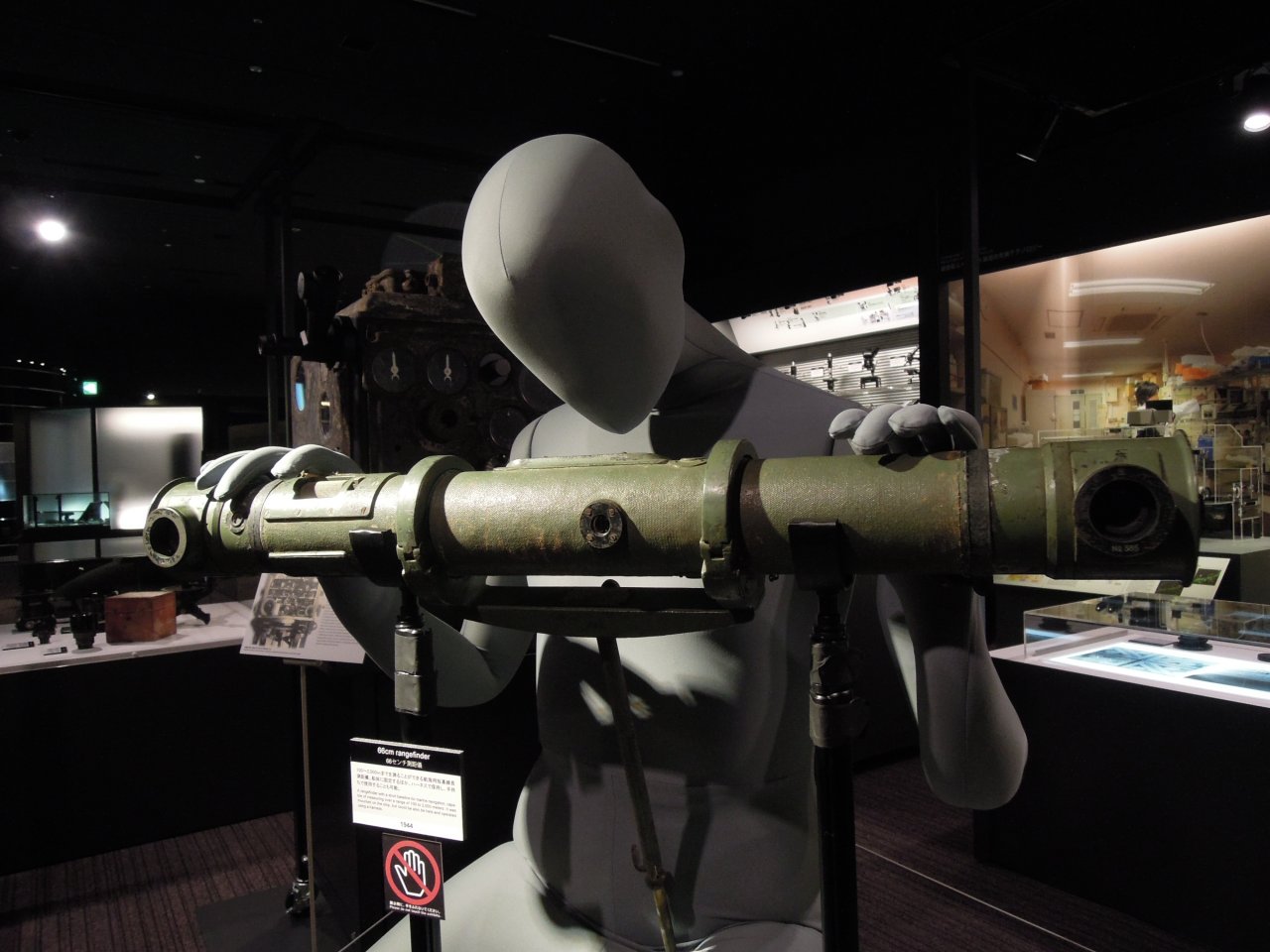 66cm rangefinder 1944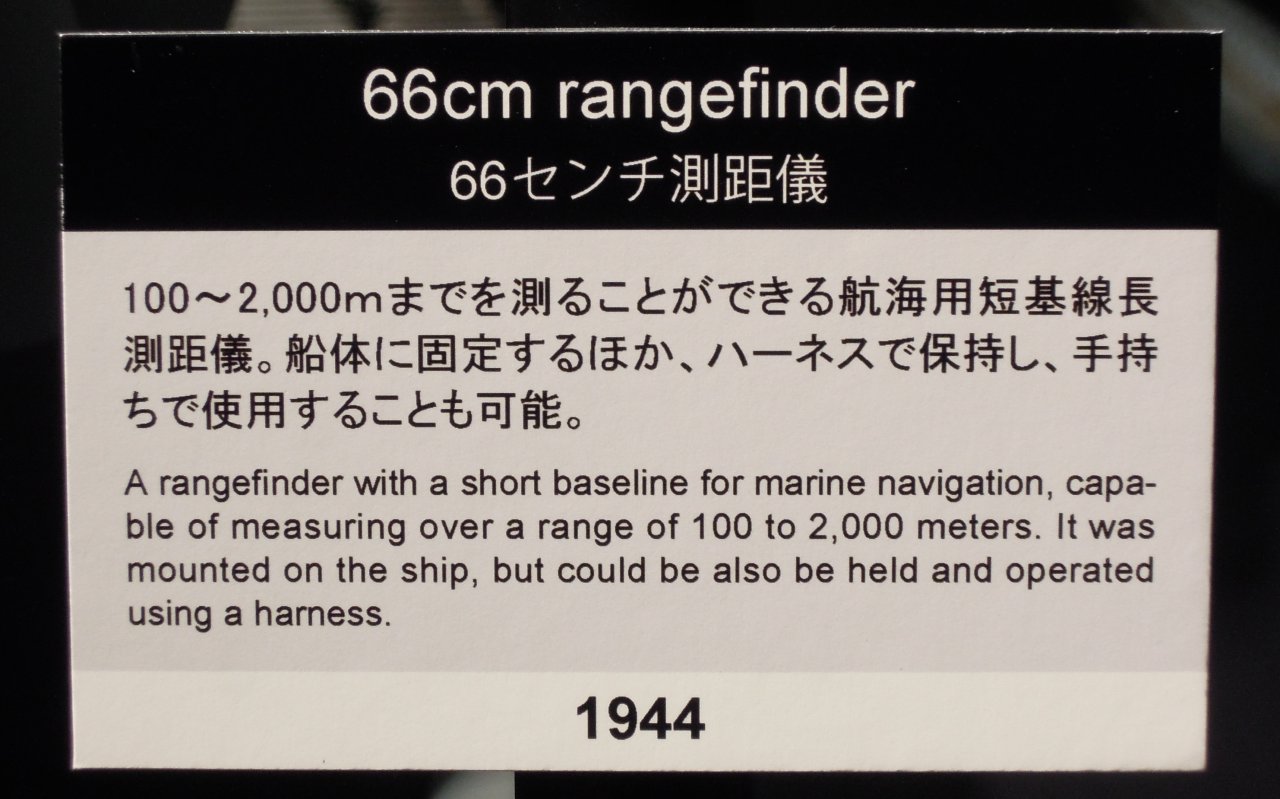 66cm rangefinder 1944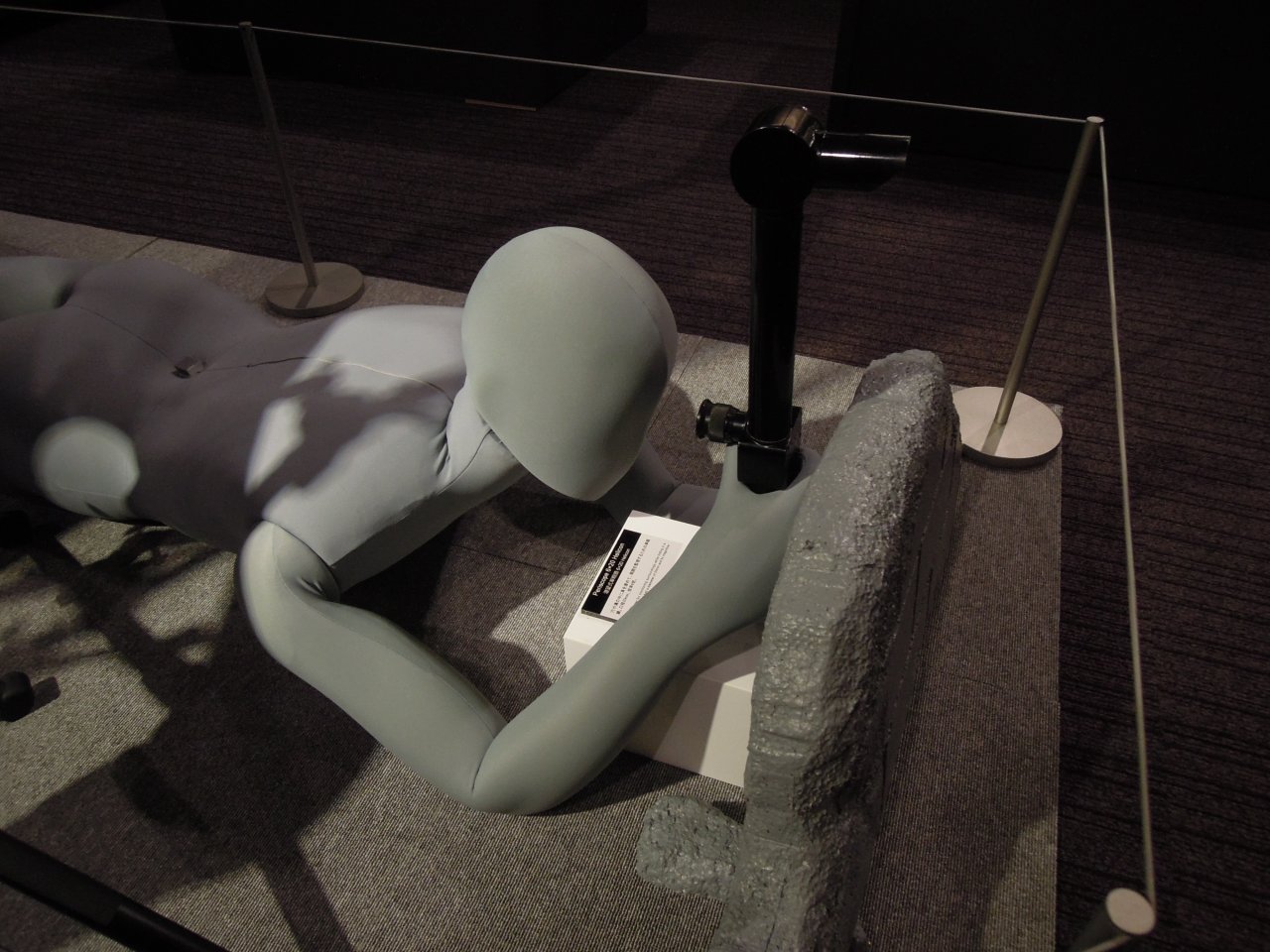 Periscope 6x20 Helicon Around 1942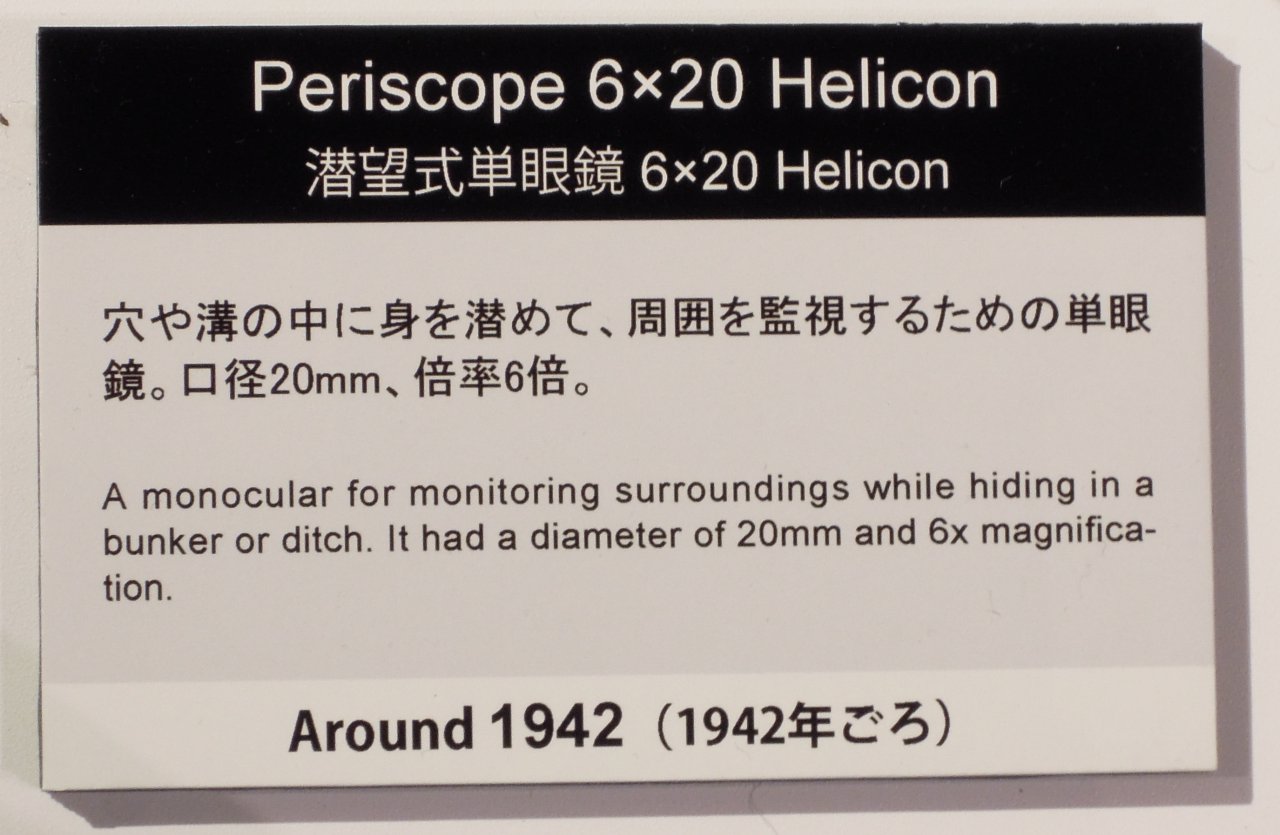 Periscope 6x20 Helicon Around 1942
Anti-aircraft Predictor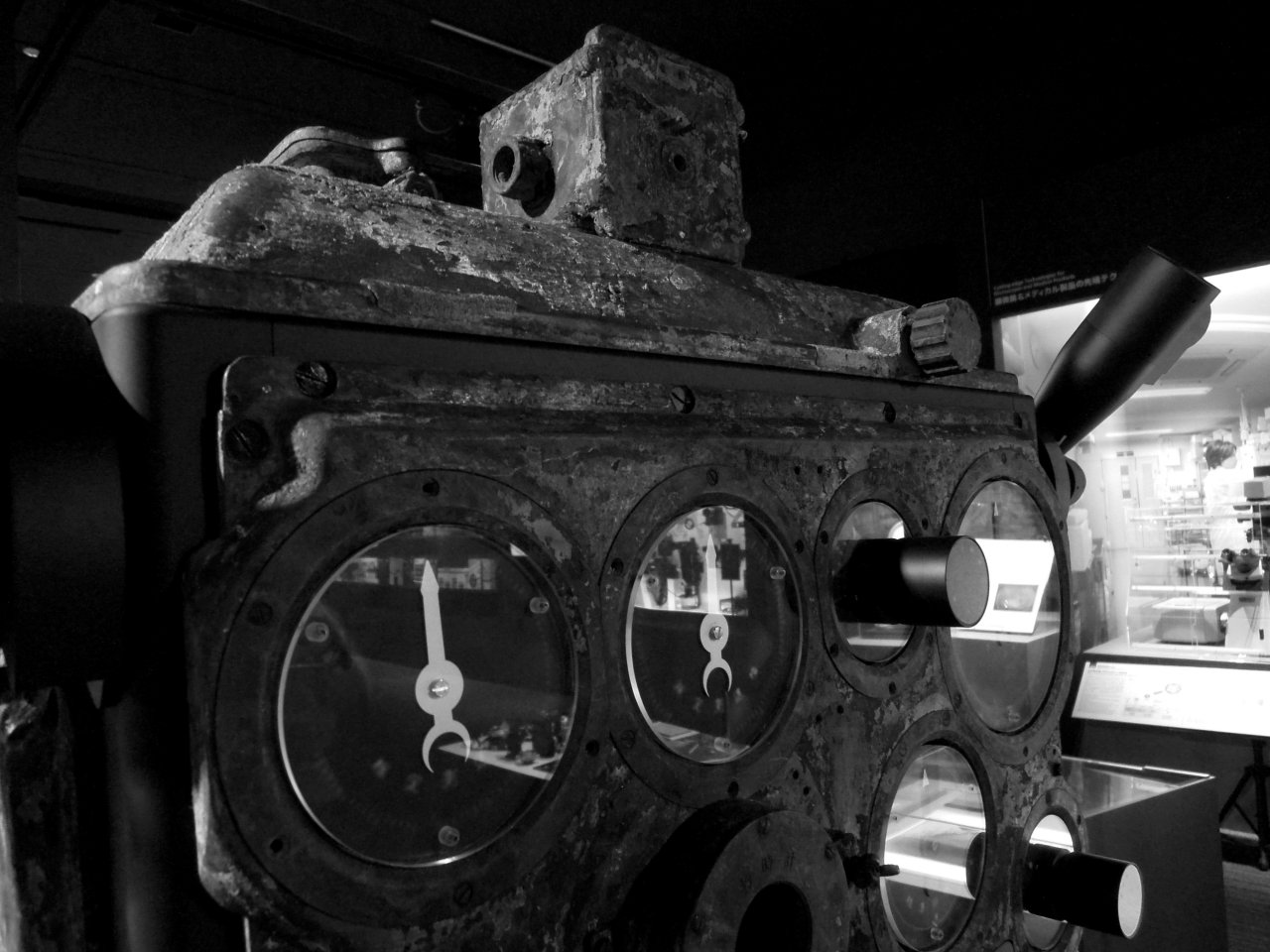 Anti-aircraft predictor 1937
Anti-aircraft Predictor
A mechanical computer that controlled anti-aircraft (AA) guns of firearms. It anticipated the course of incoming aircraft and calculated rotation, launch angles and other operations of the AA gun against the target.
It tailed the target aircraft using two monoculars mounted on the body top, then automatically input the direction and elevation angles of the aircraft to the device. This device was used in combination with 2 m rangefinder, and distance to the target was input based on values measured by the rangefinder. The operator input other values such as wind speed. This device required 10 persons to operate it. During operation, each value was always relayed to each AA gun via communication devices.
The device was composed from mechanisms that required use of the four basic arithmetical operations (addition, subtraction, multiplication, division), differential and integral calculus and trigonometric function, had over 20,000 parts, and weighed approximately 450 kg (this exhibit is a restoration that uses the preserved original outer panels).
Showa 12 (1937)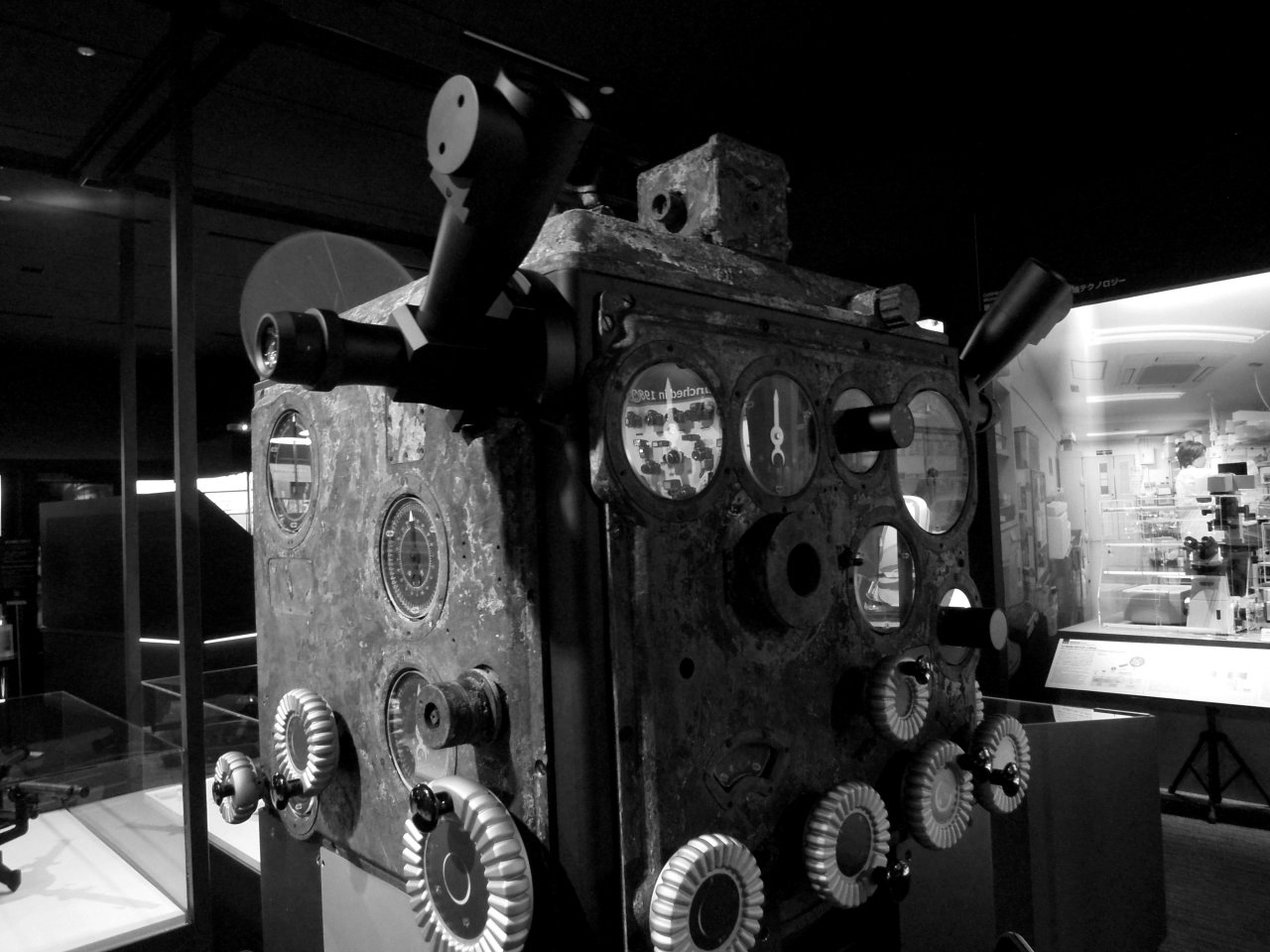 Anti-aircraft predictor 1937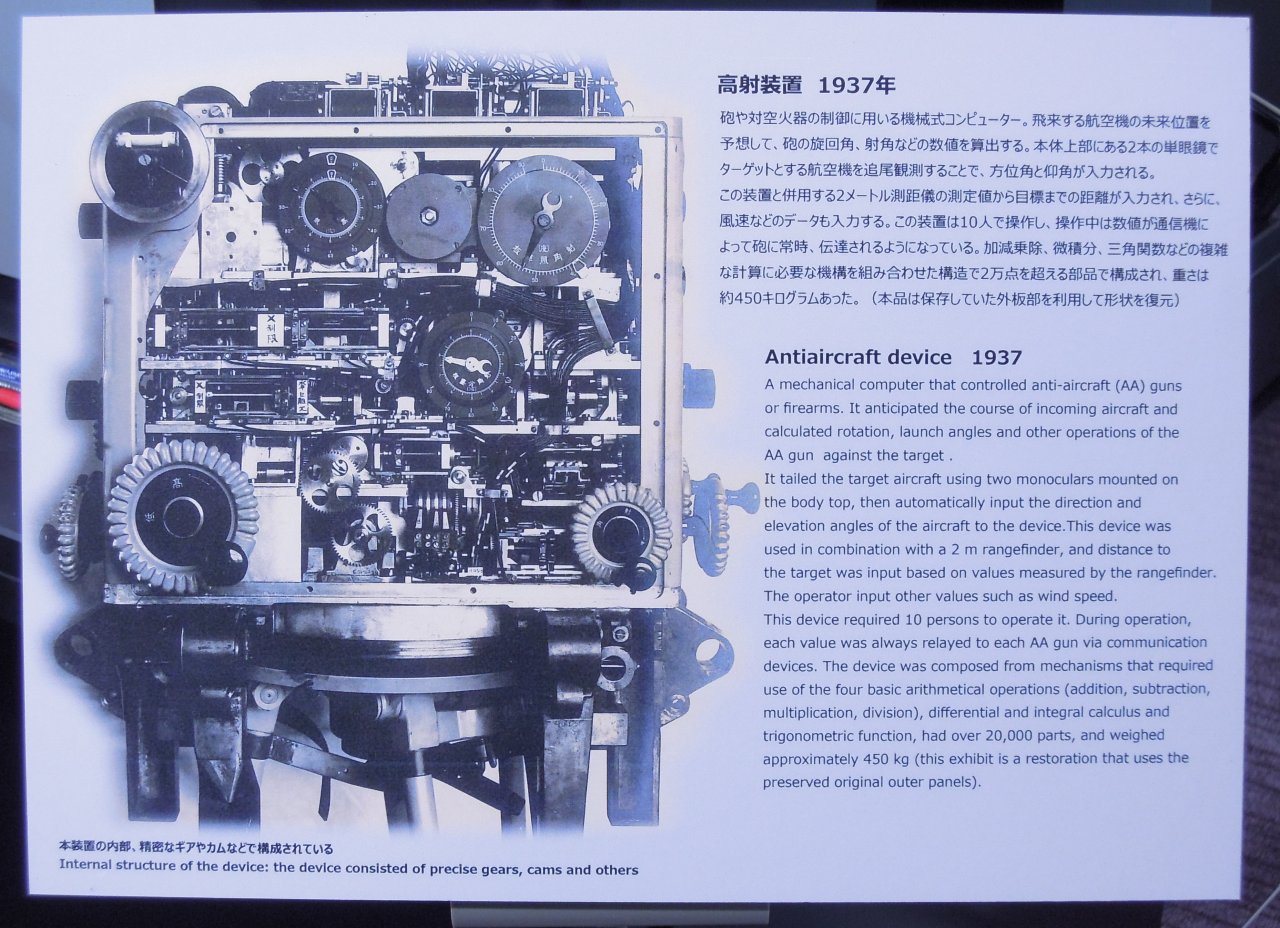 Anti-aircraft predictor 1937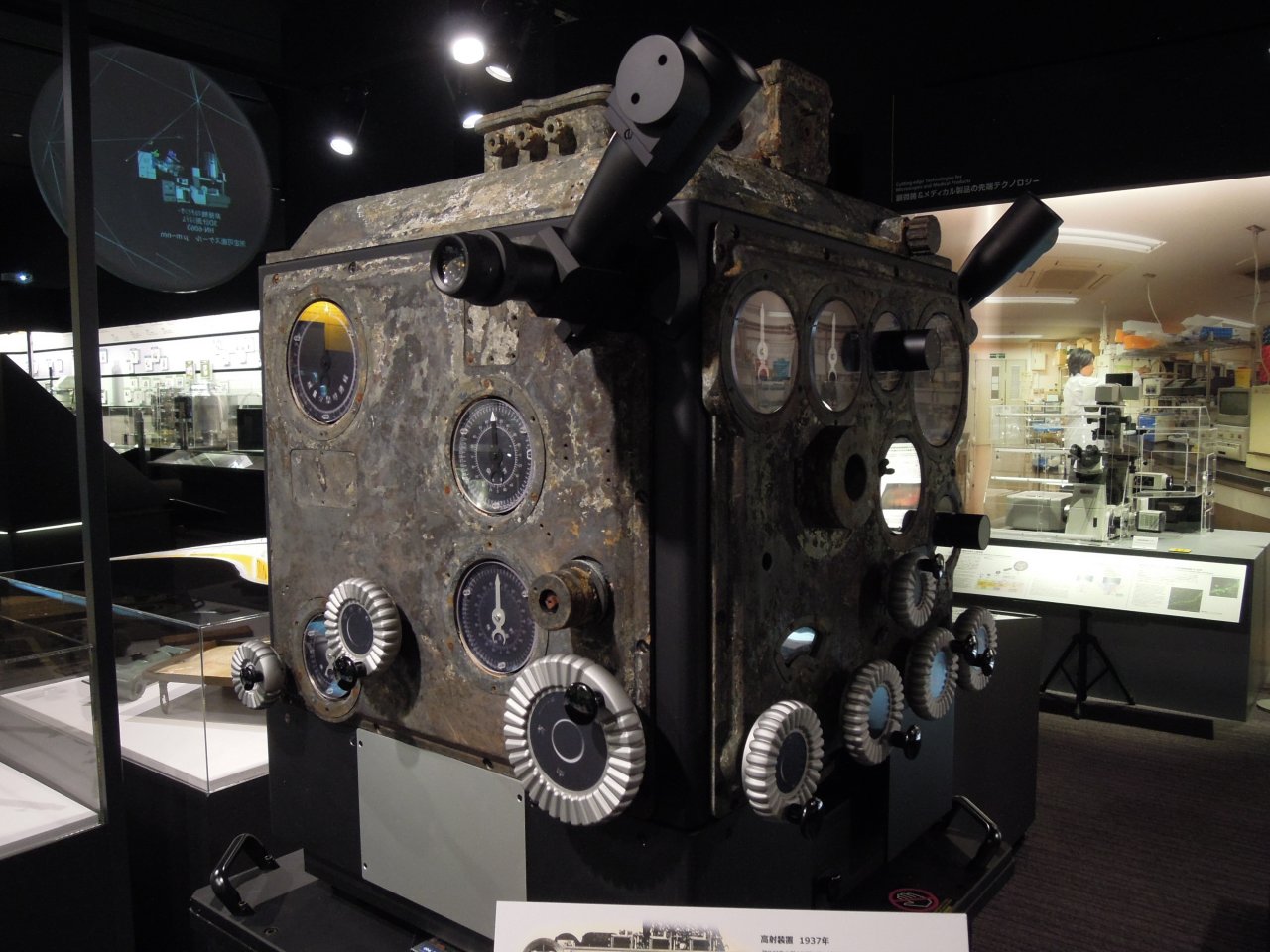 Anti-aircraft predictor 1937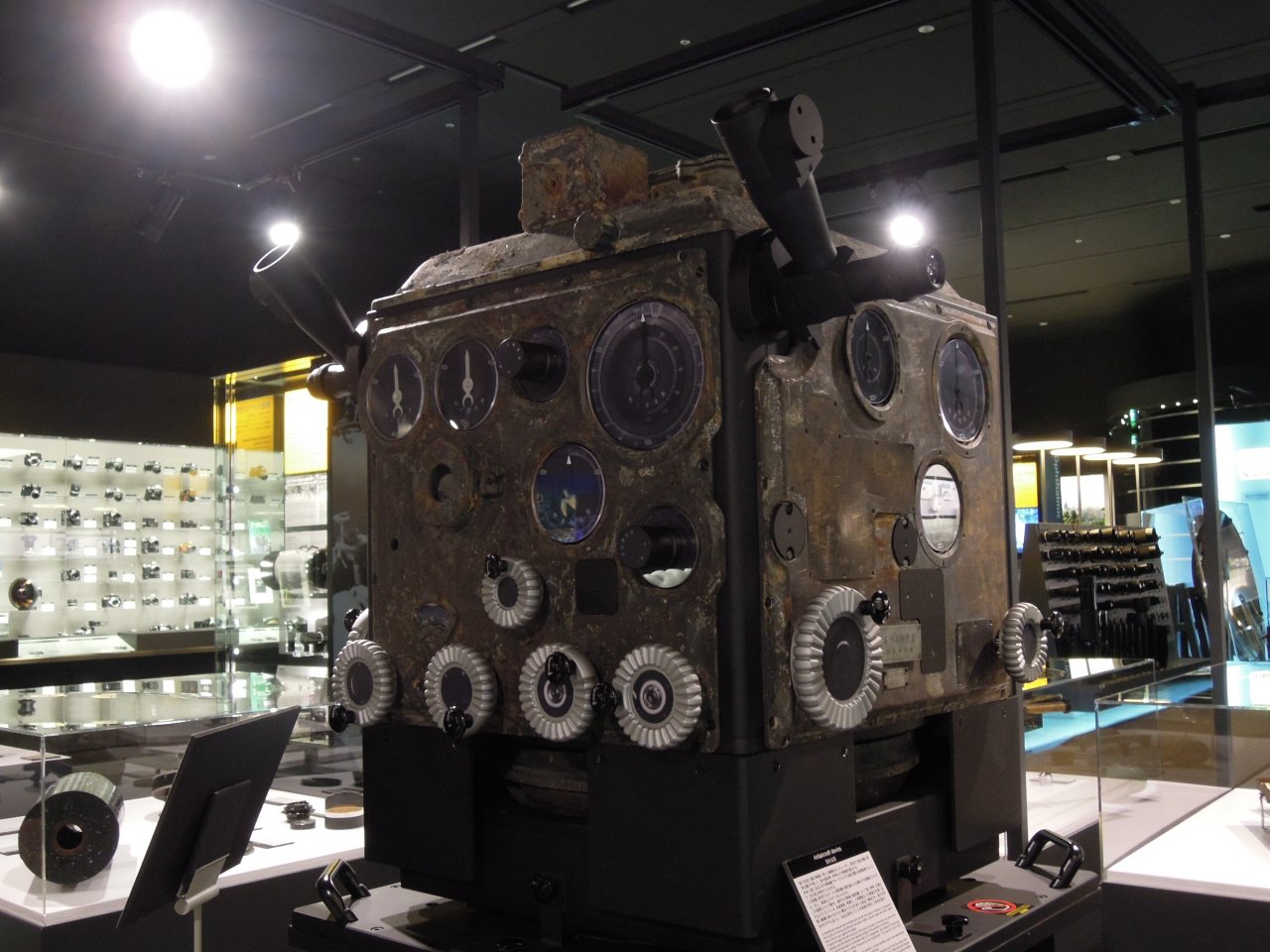 Anti-aircraft predictor 1937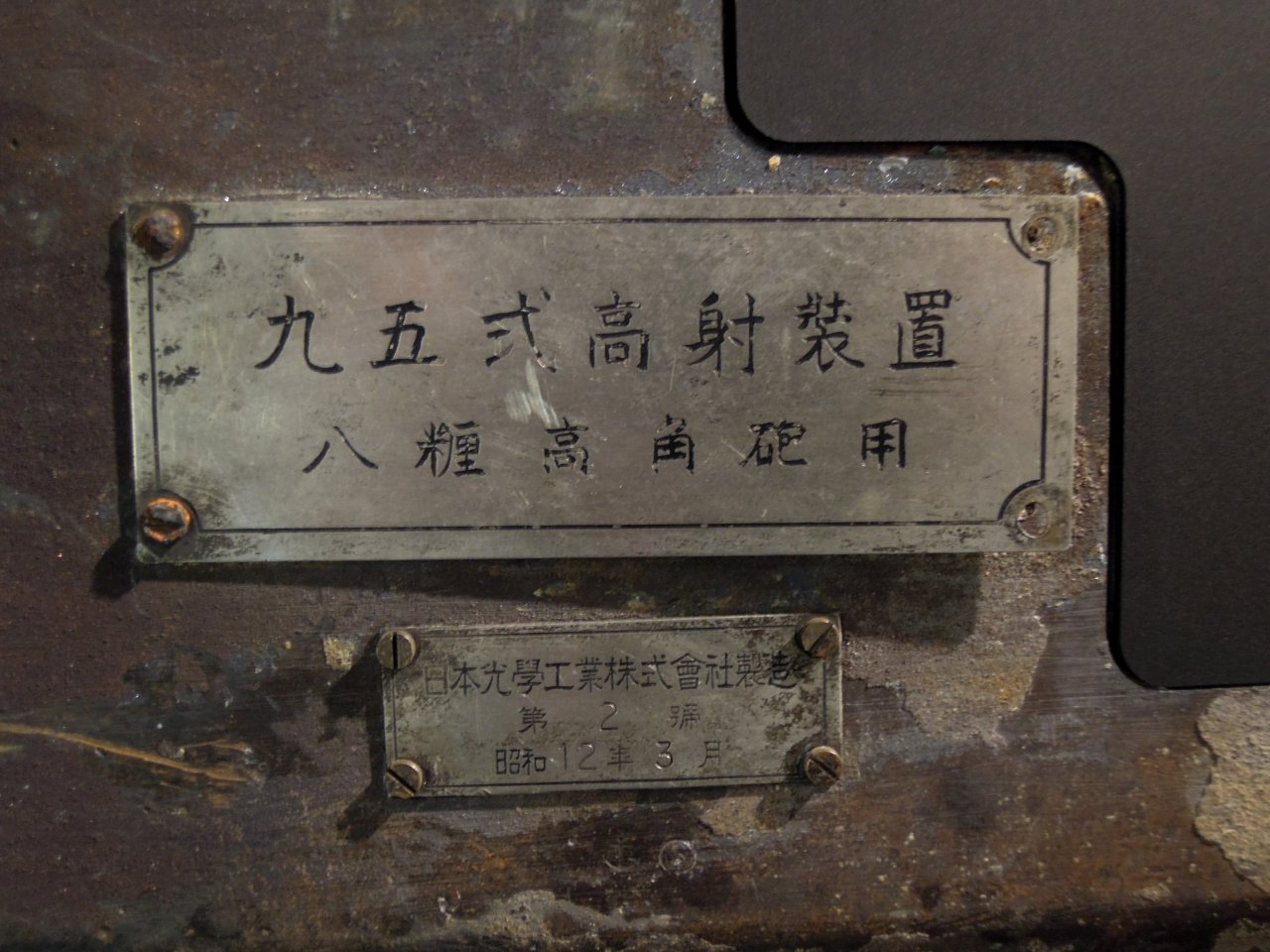 Type 95 anti-aircraft predictor For 8 cm high angle gun
Manufactured by Nippon Kogaku K.K.
No. 2 March Showa 12 (1937)
Sight Calculator and Handheld Rangefinder
A manual calculator to detect a target's location and calculate its derection and distance. Showa 20 (1945).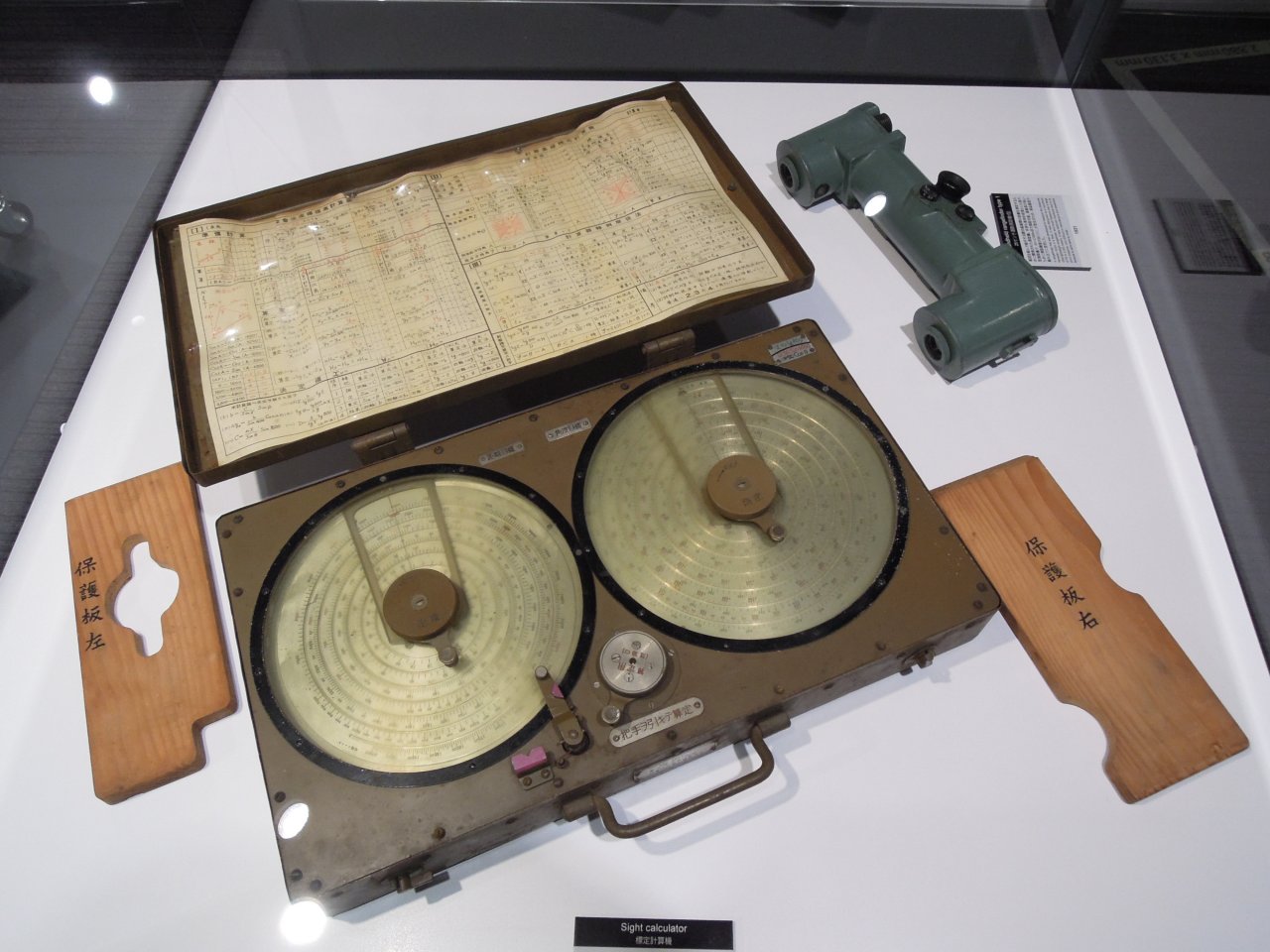 Sight calculator 1945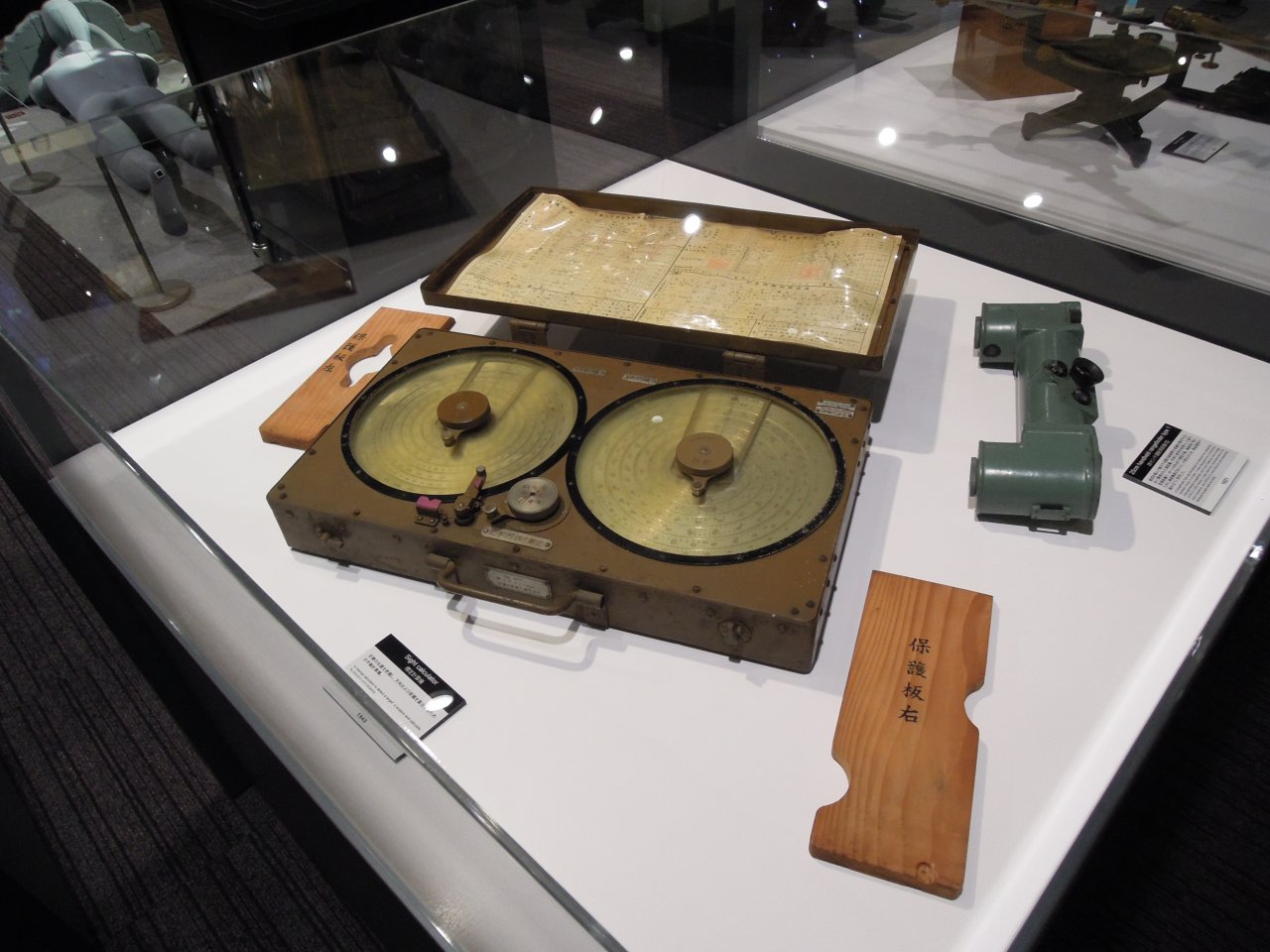 Sight calculator 1945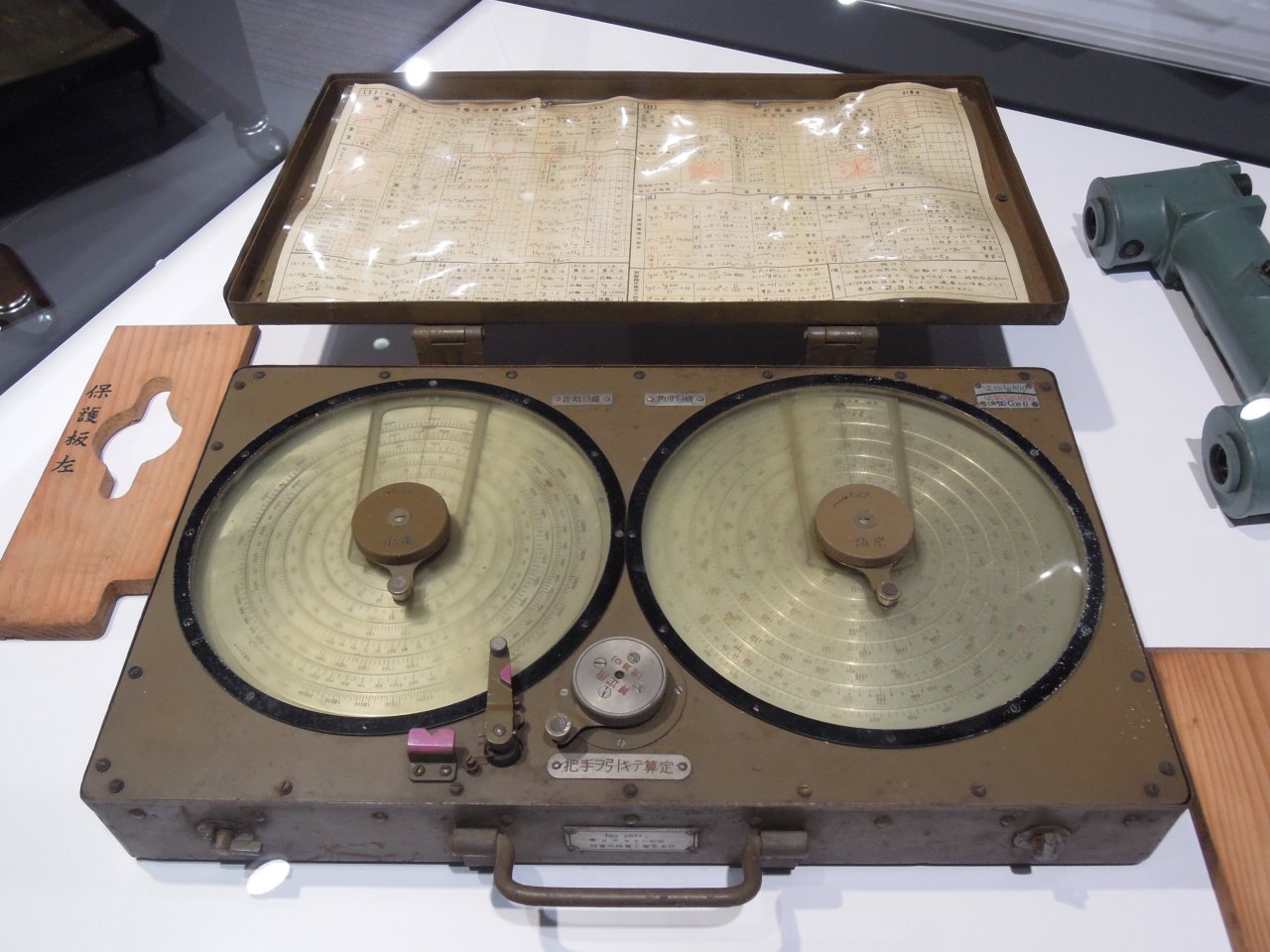 Sight calculator 1945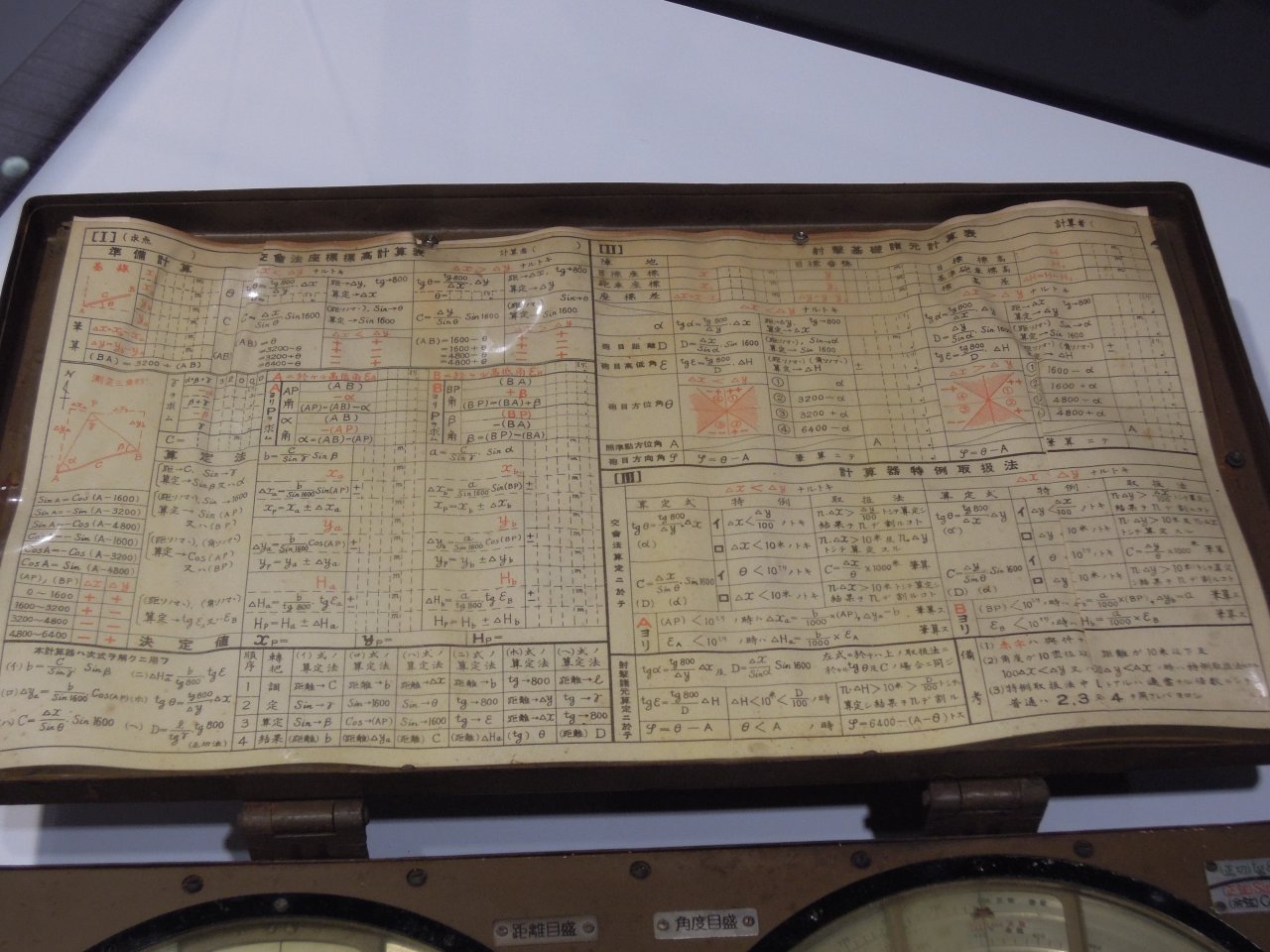 Sight calculator 1945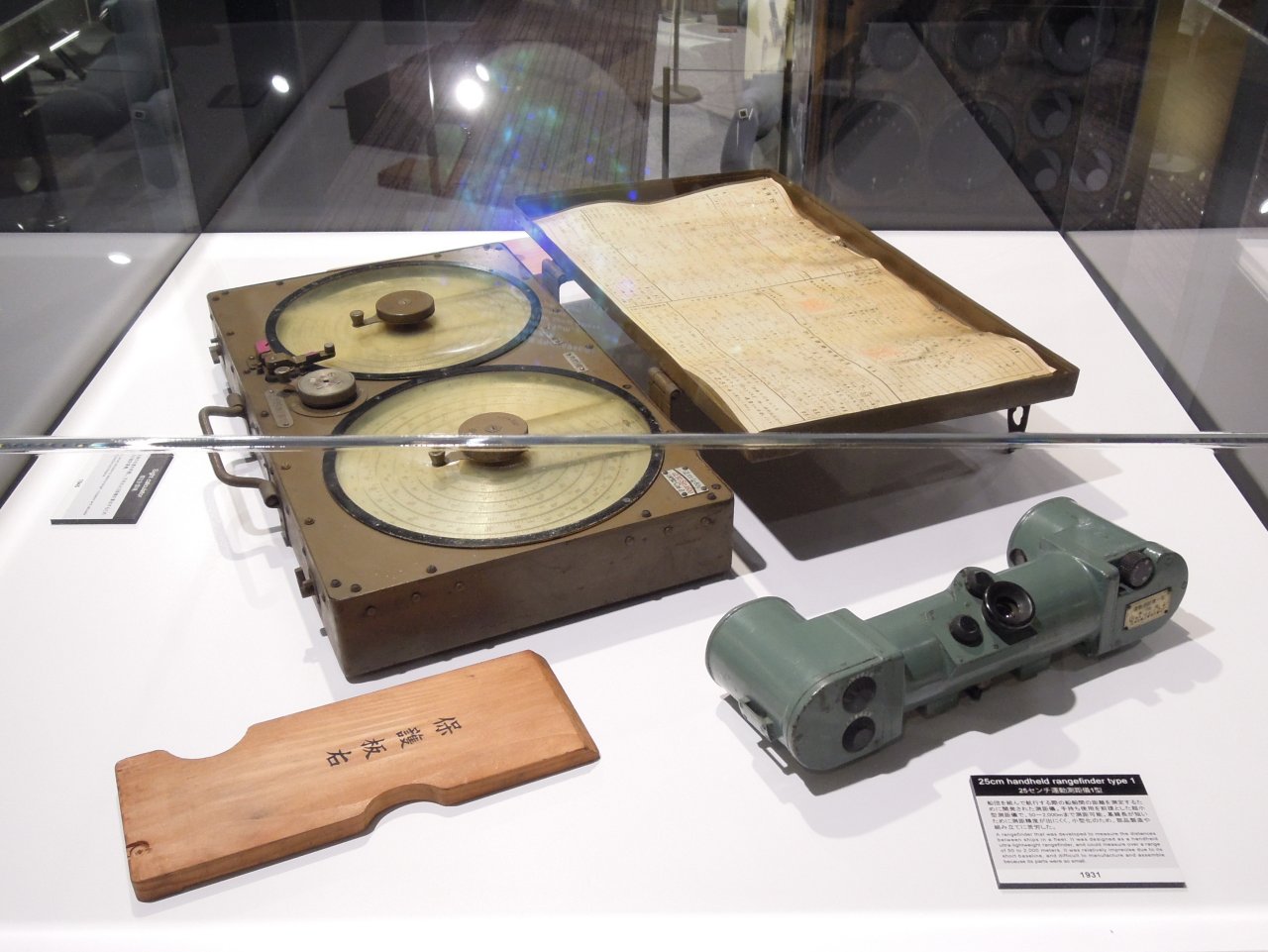 25cm handheld rangefinder type 1 1931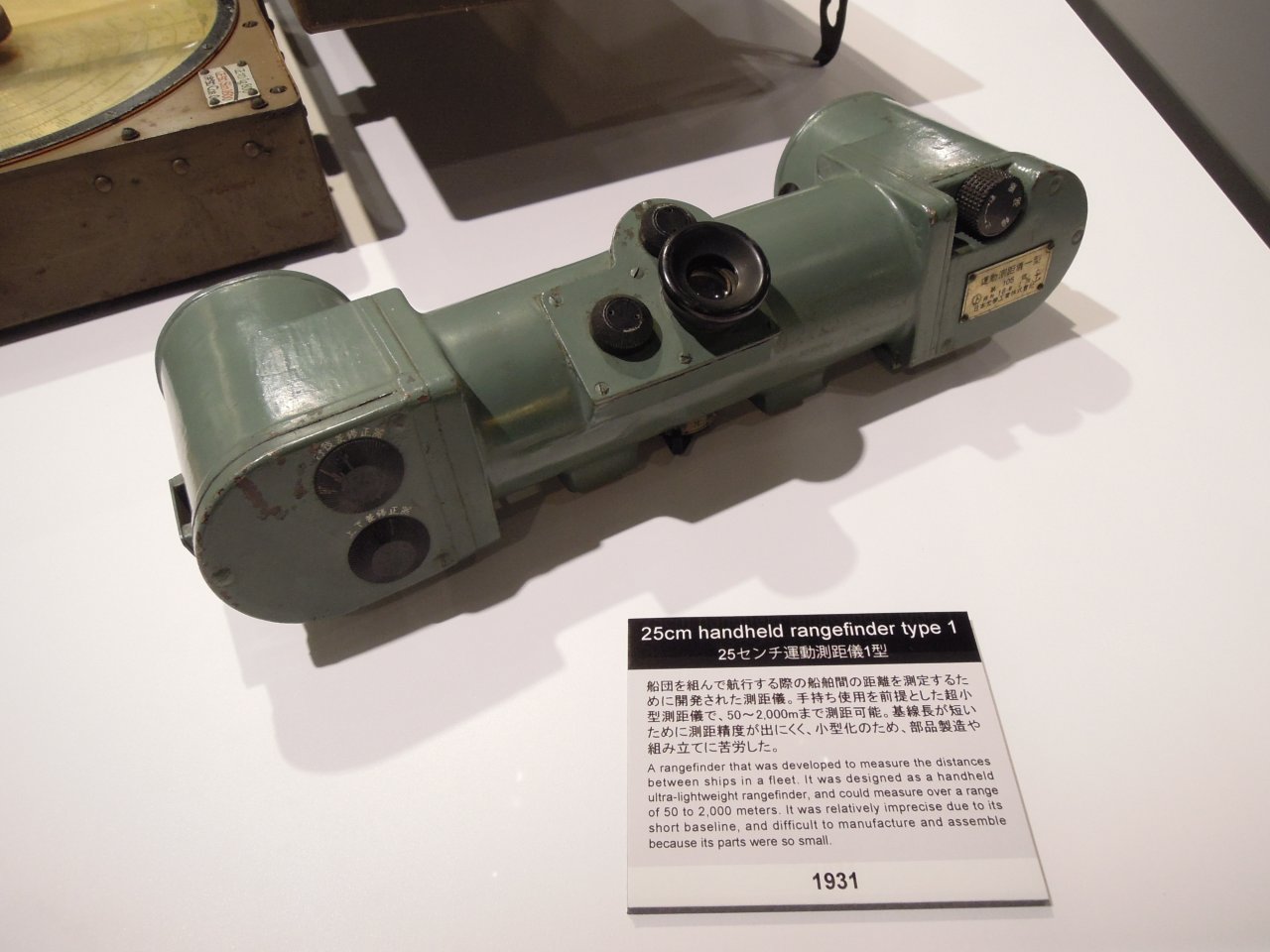 25cm handheld rangefinder type 1 1931
25cm handheld rangefinder type 1
A rangefinder that was developed to measure the distances between ships in a fleet. It was designed as a handheld ultra-lightweight rangefinder, and could measure over a range of 50 to 2,000 meters. It was relatively imprecise due to its short baseline, and difficult to manufacture and assemble because its parts were so small.
Showa 6 (1931)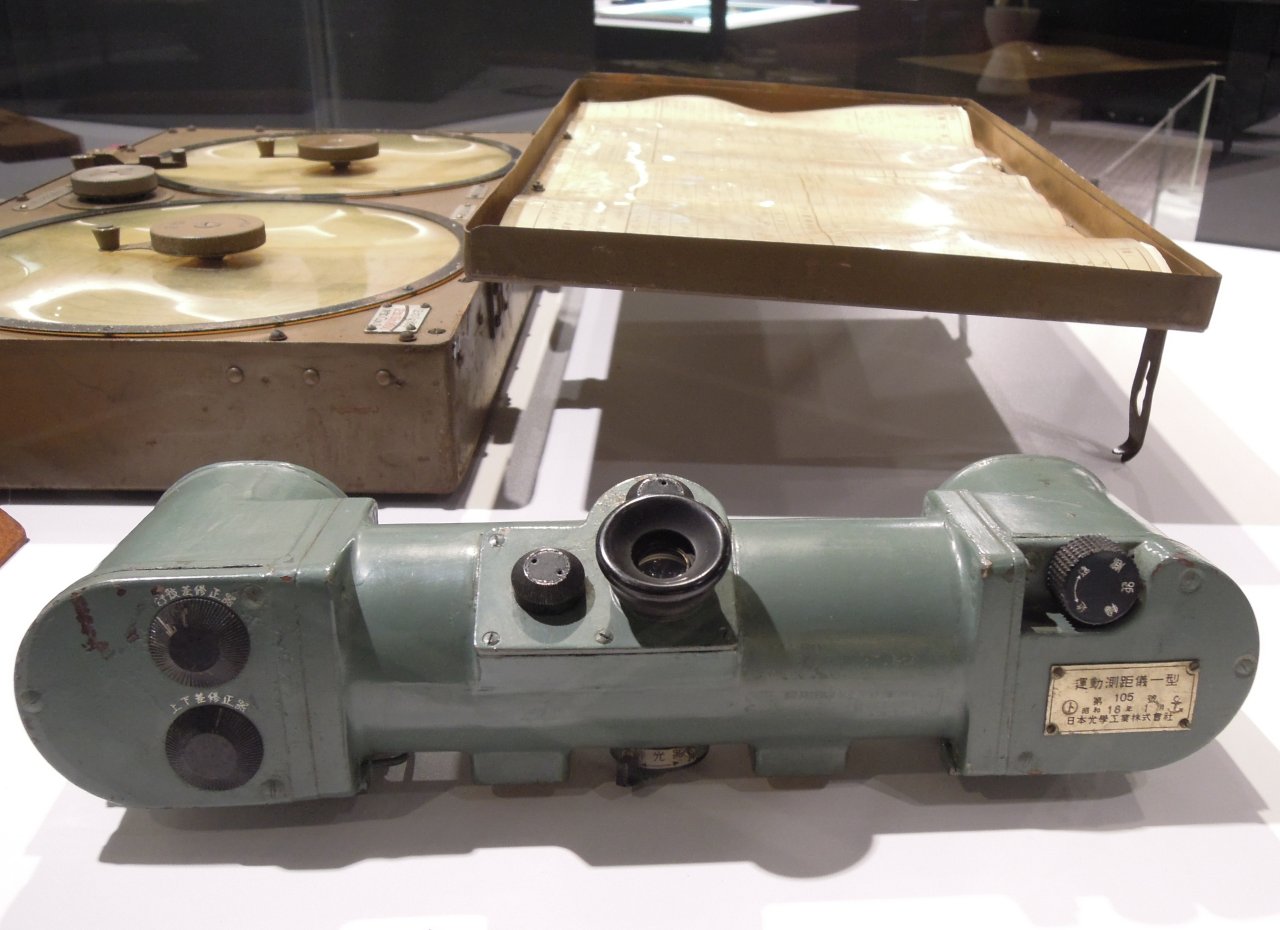 25cm handheld rangefinder type 1 1931
Nikkor 25cm and Nikkor 18cm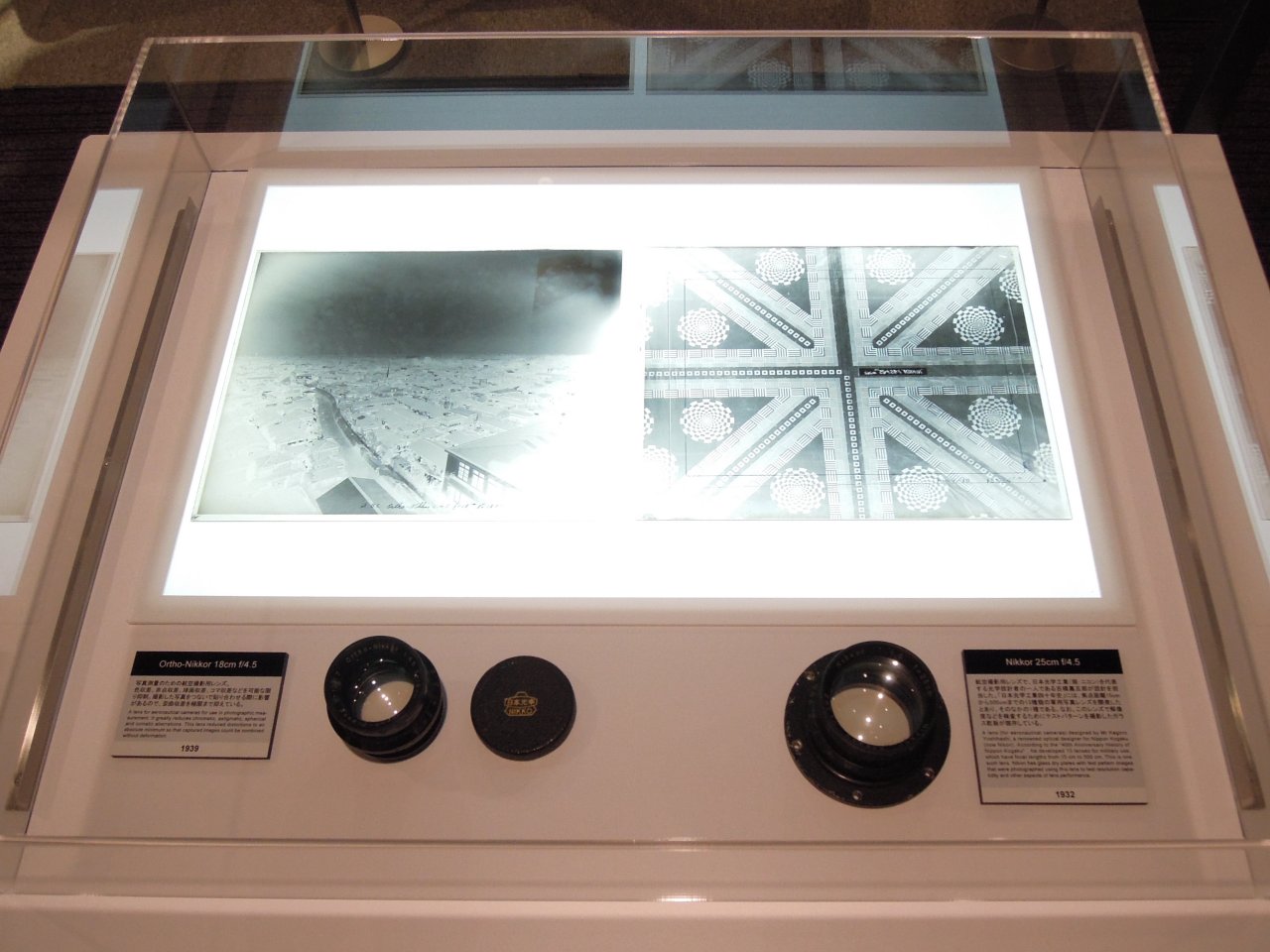 Nikkor 25cm and Nikkor 18cm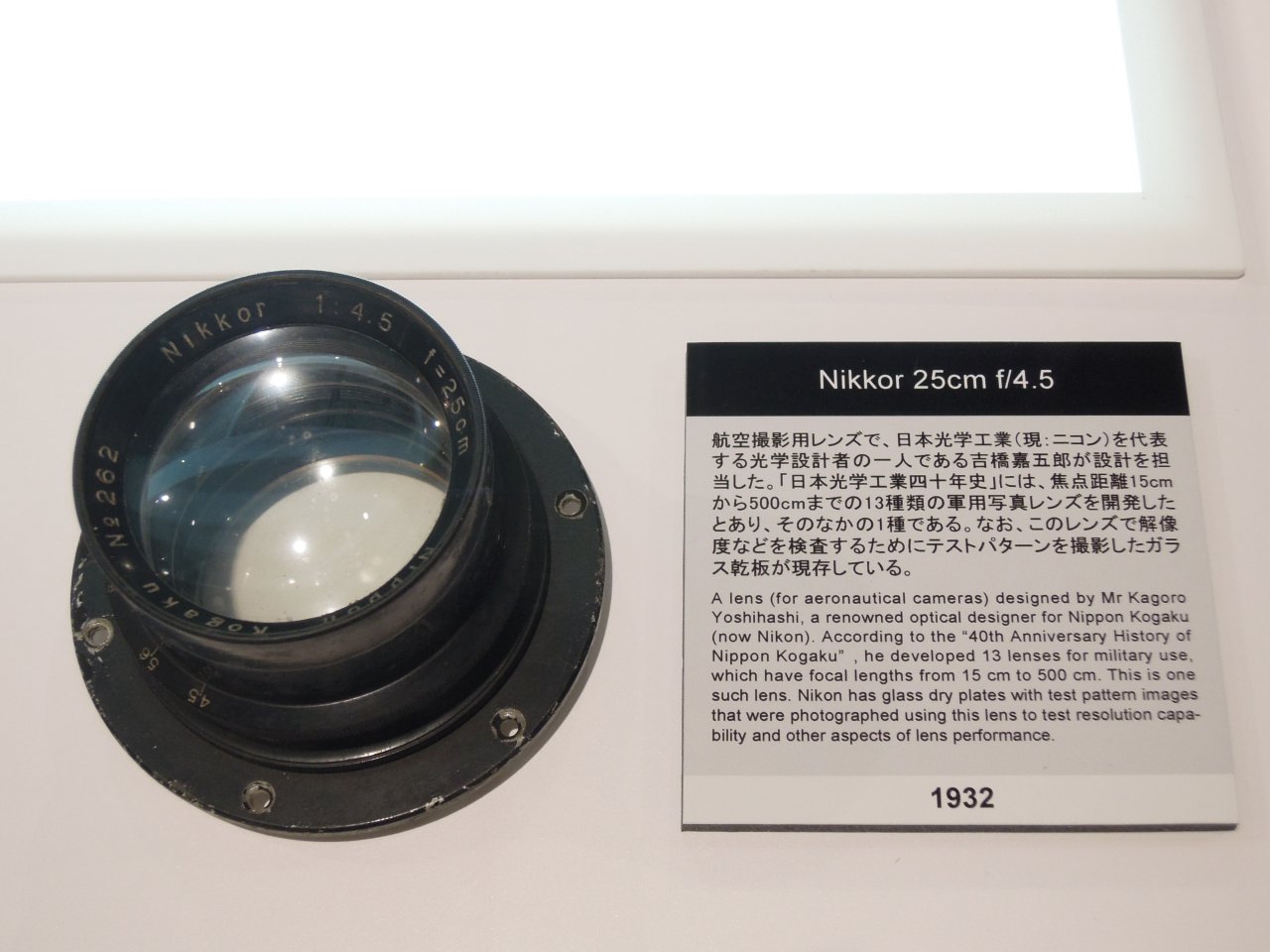 Nikkor 25cm f/4.5 1932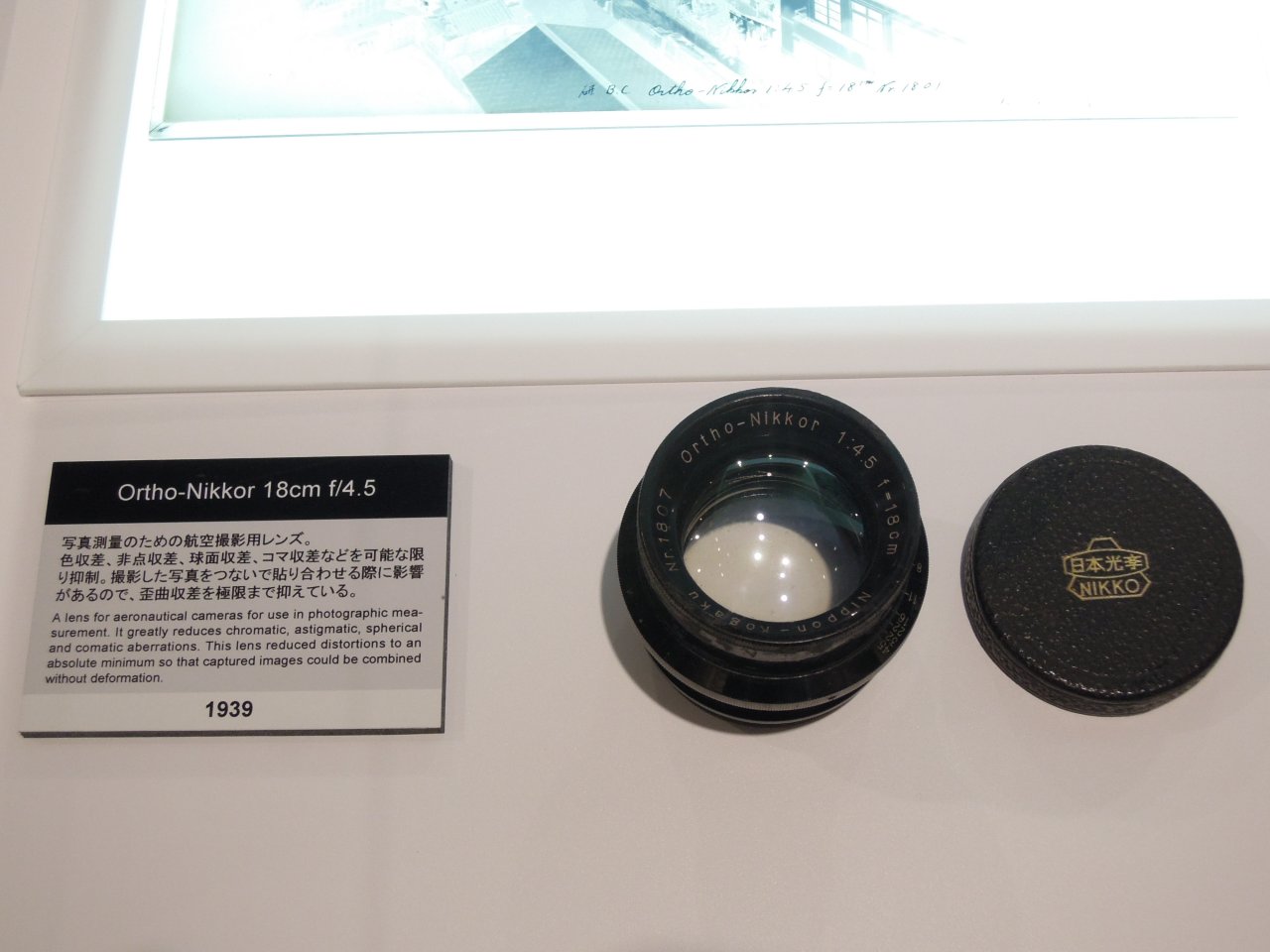 Ortho-Nikkor 18cm f/4.5 1939
Shutter Performance Tester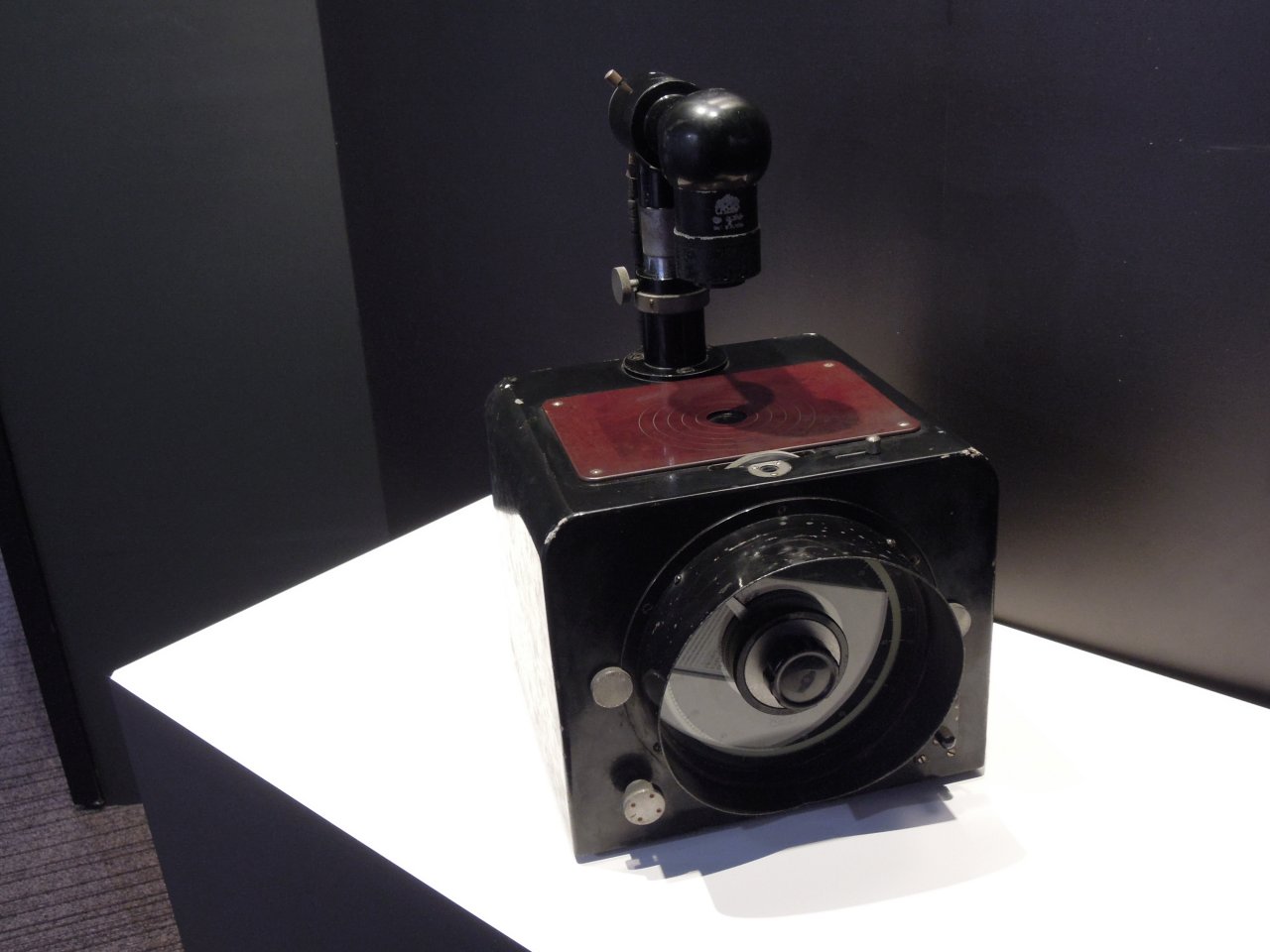 Shutter performance tester with persistence phosphor 1948
Shutter performance tester with persistence phosphor 1948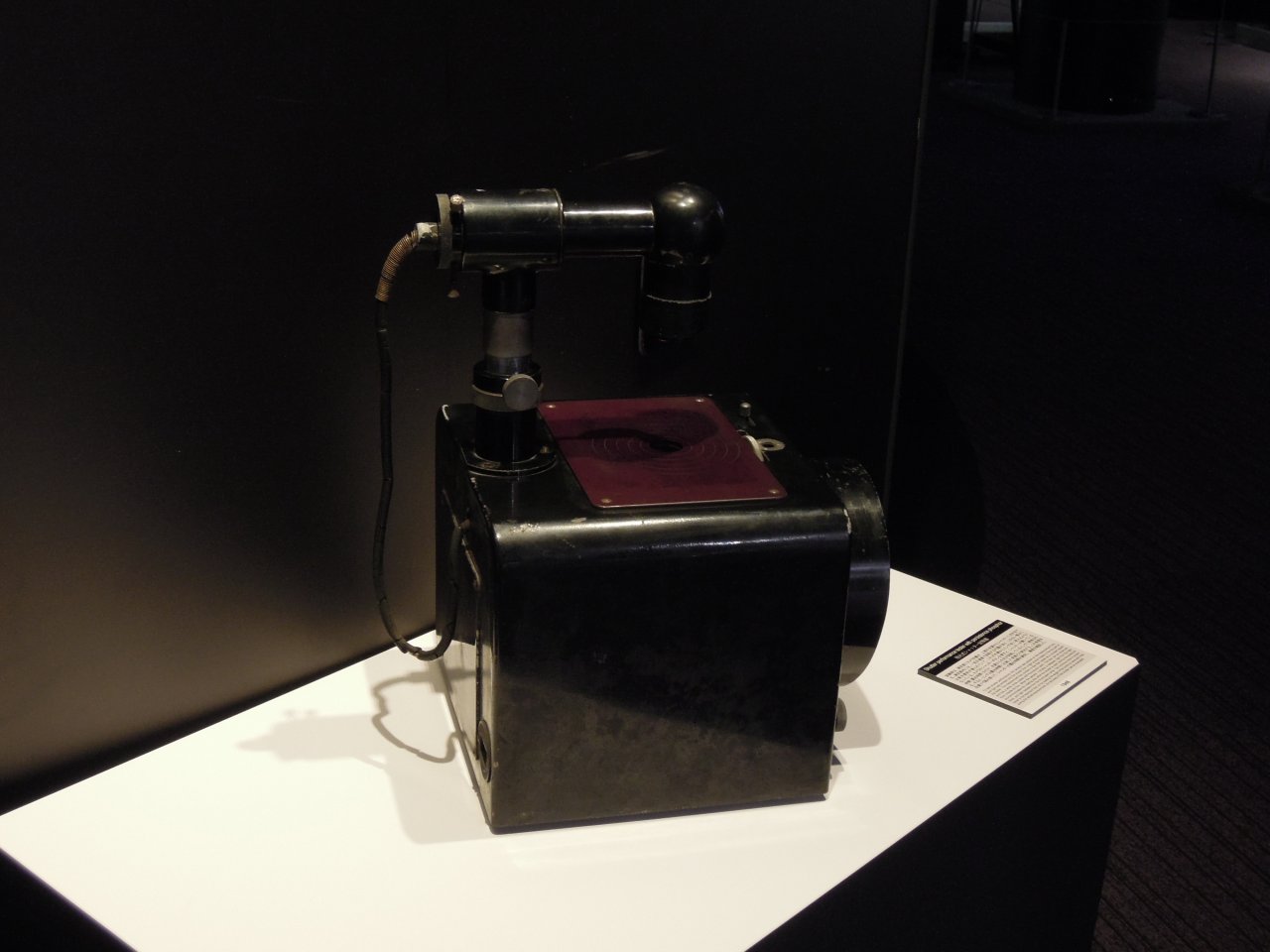 Shutter performance tester with persistence phosphor 1948
Historical Binoculars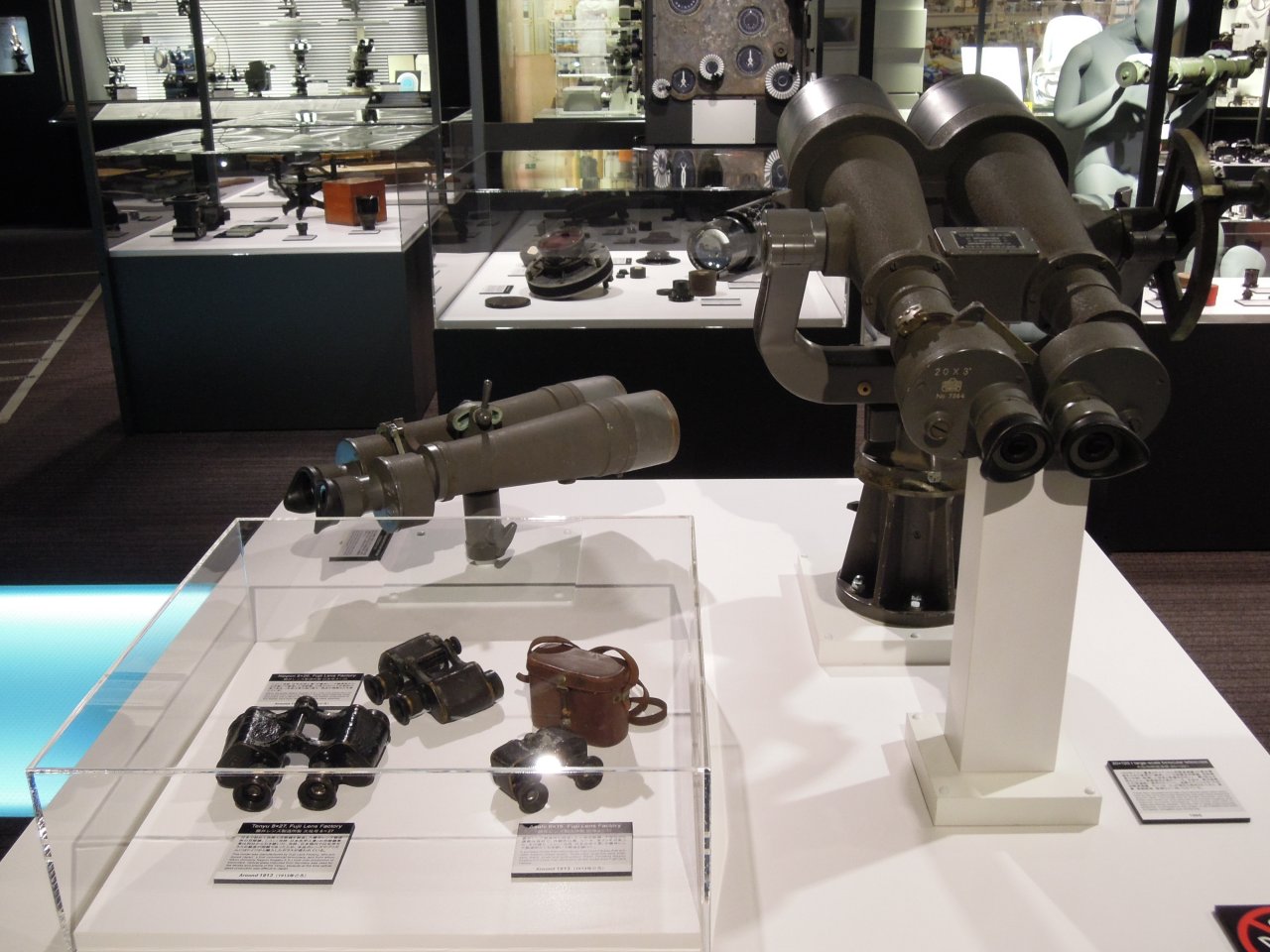 Historical Binoculars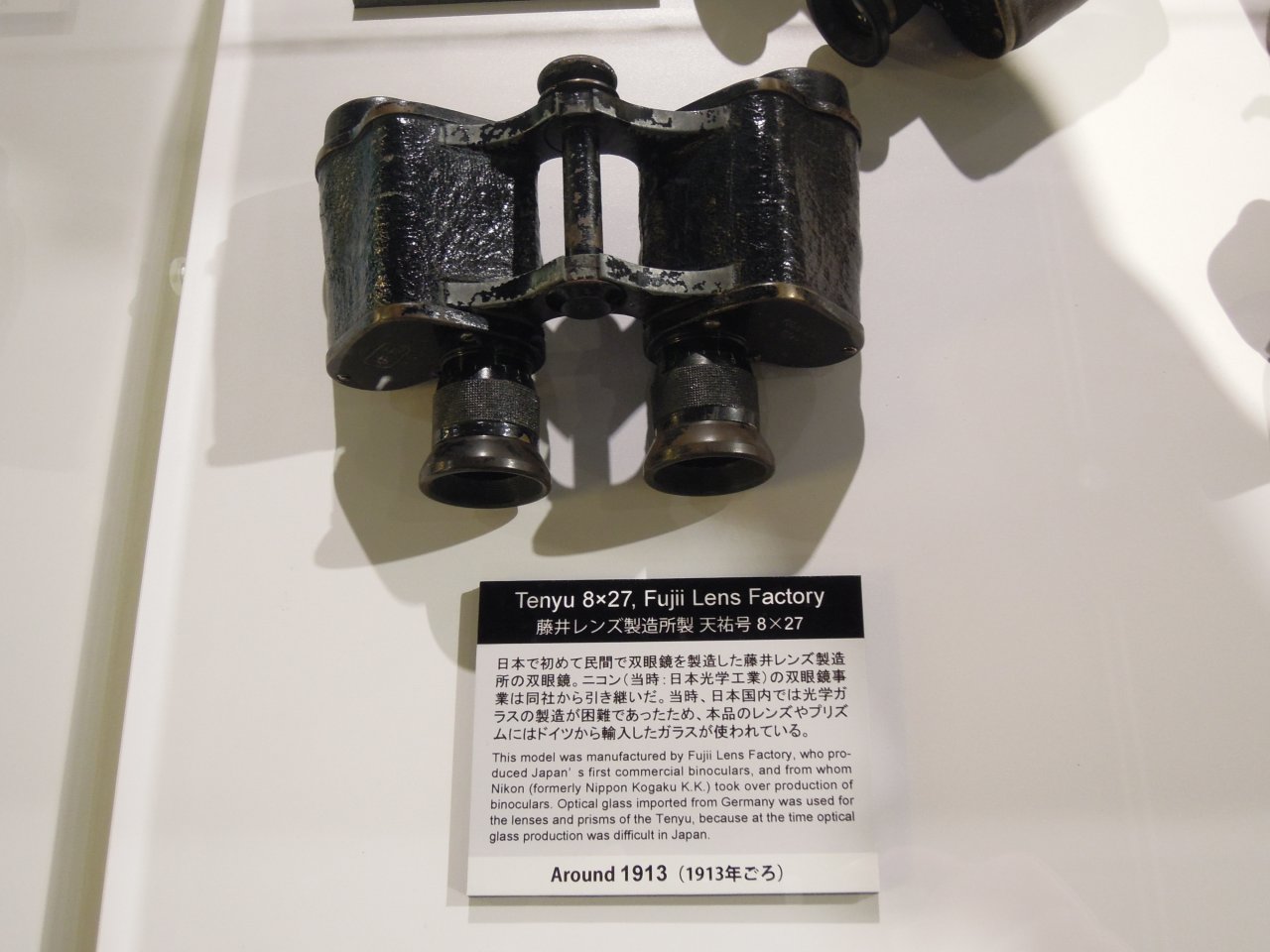 Tenyu 8x27, Fujii Lens Factory Around 1913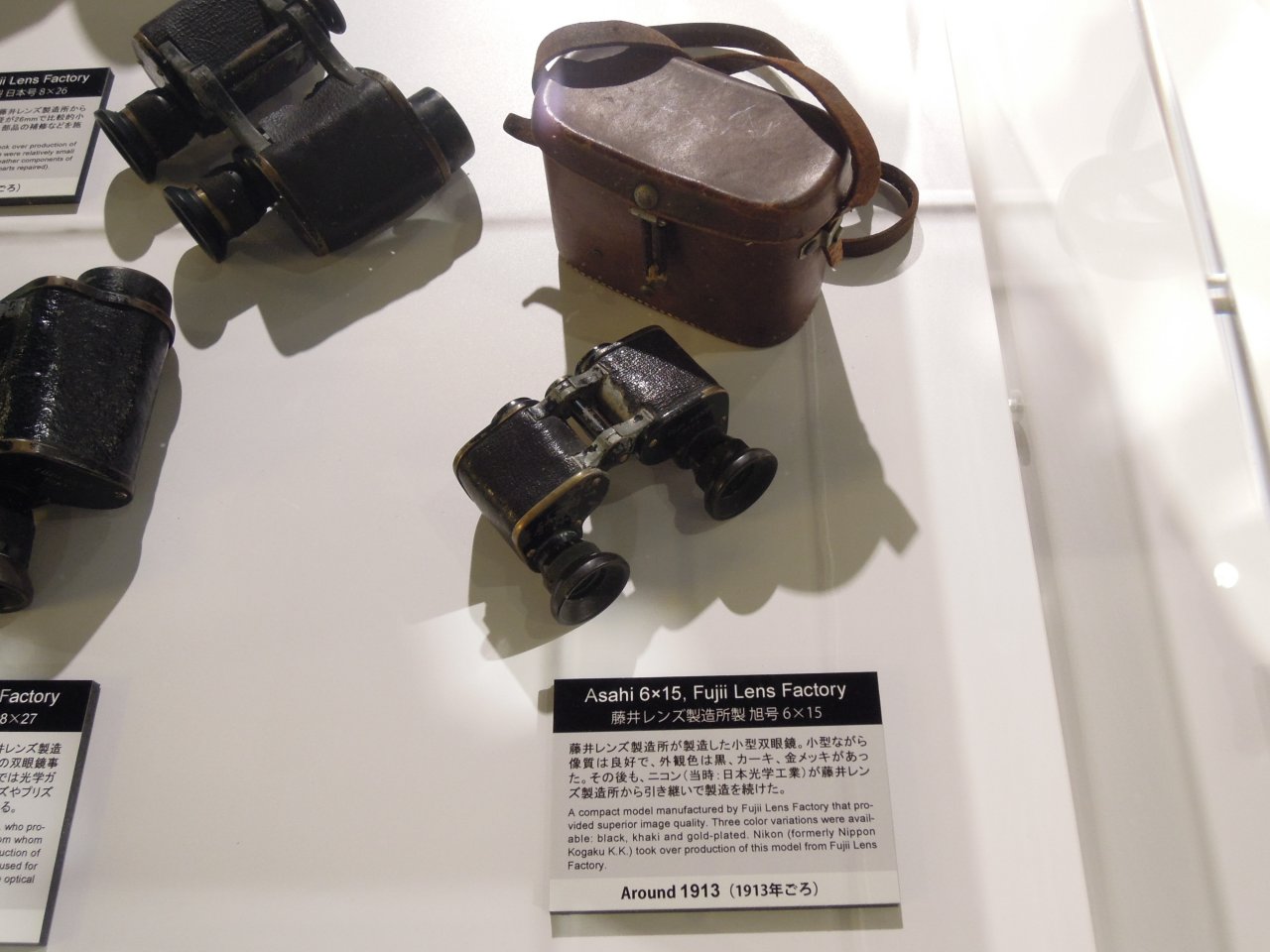 Asahi 6x15, Fujii Lens Factory Around 1913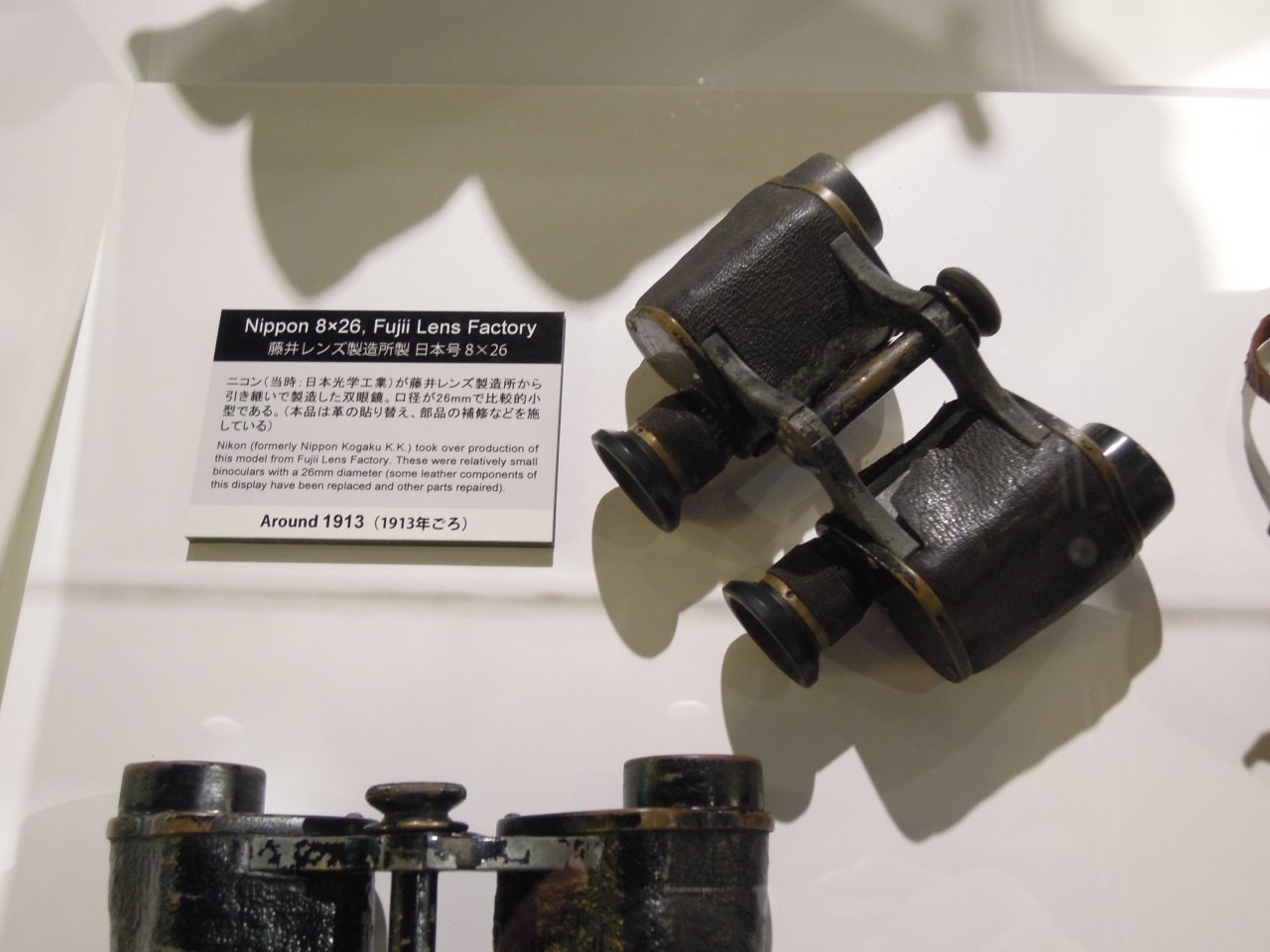 Nippon 8x26, Fujii Lens Factory Around 1913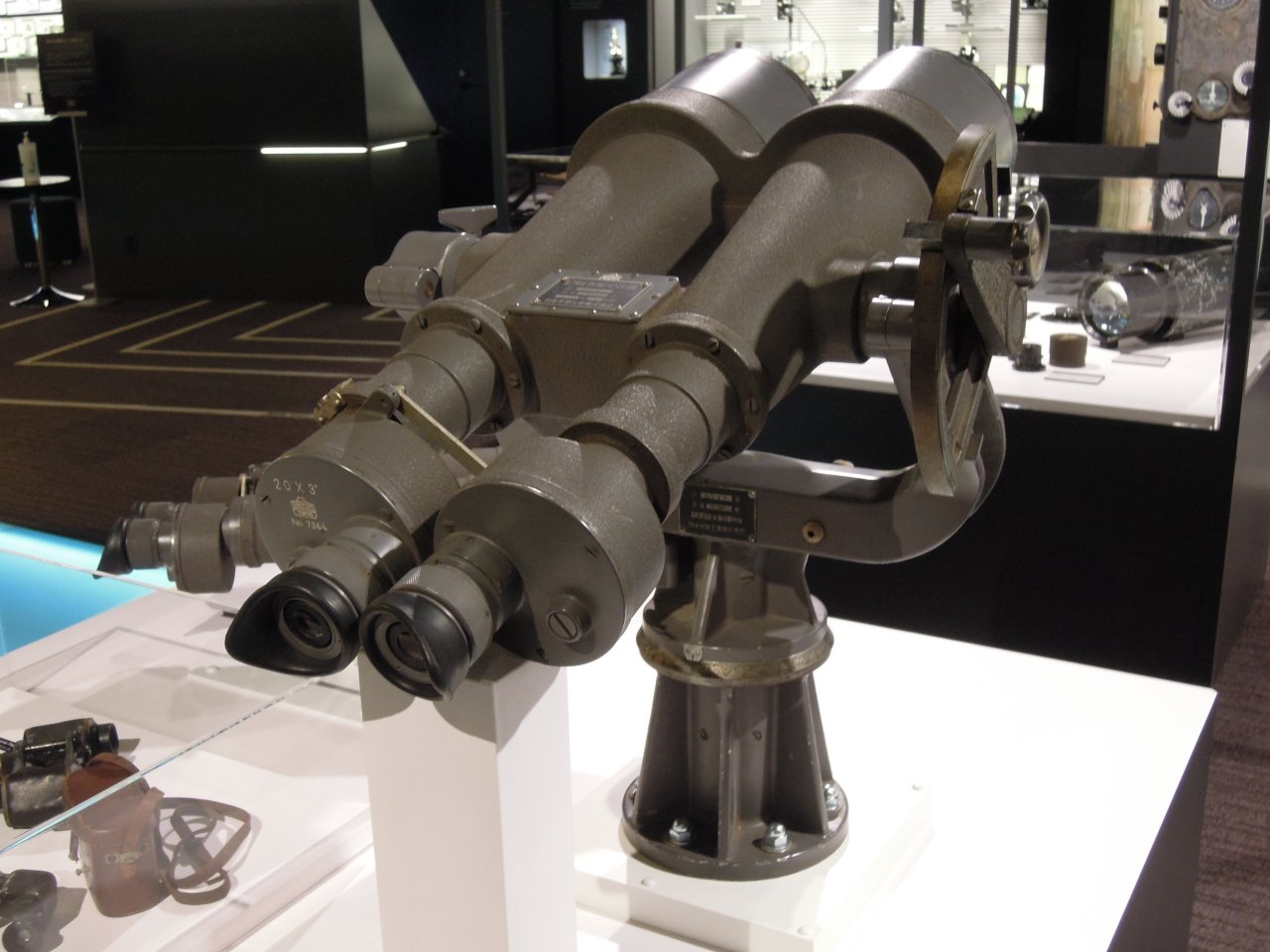 20x120 I Large-scale binocular telescope 1965
20x120 I Large-scale binocular telescope 1965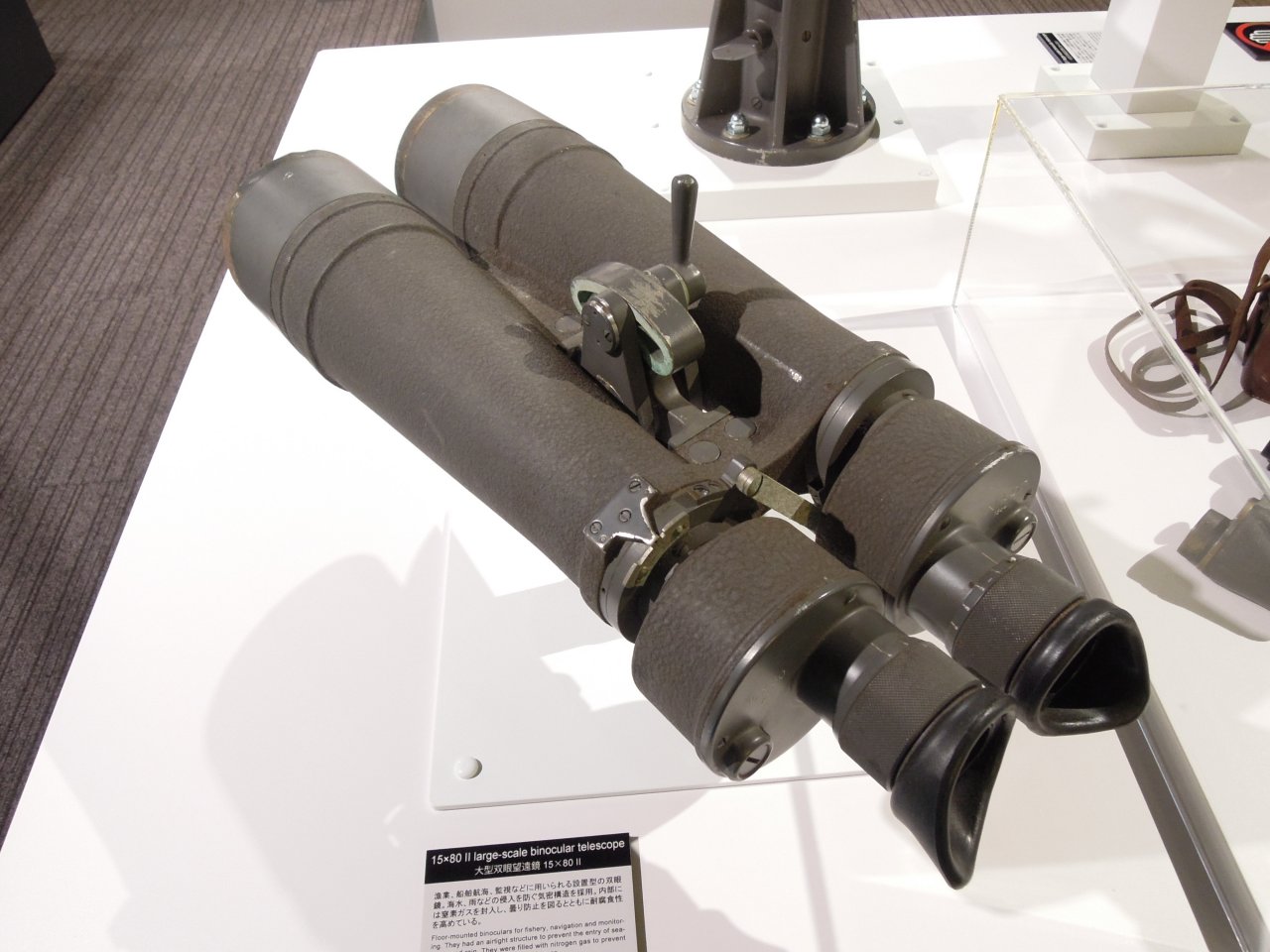 15x80 II Large-scale binocular telescope 1978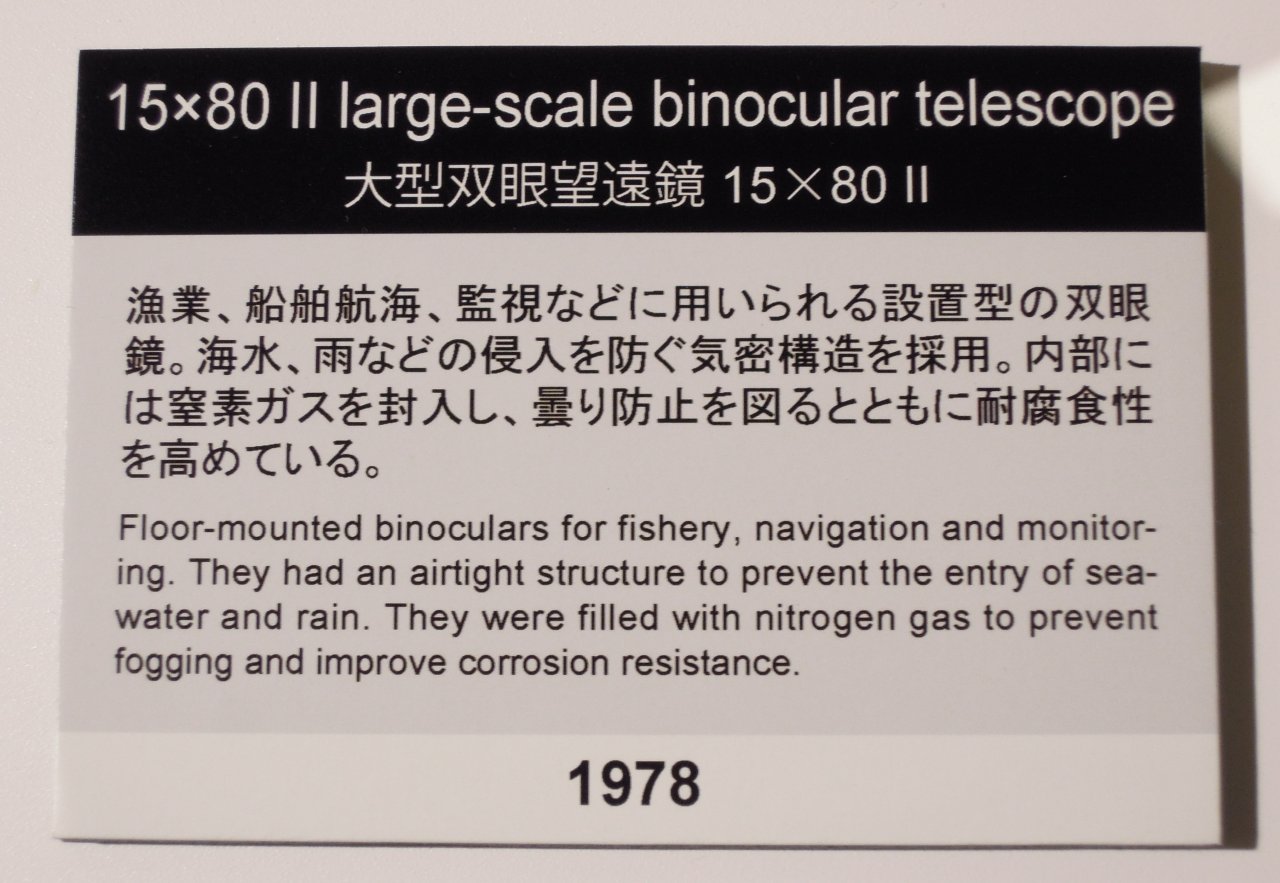 15x80 II Large-scale binocular telescope 1978
Next Page Articles
→ Next Chapter 5 All About NIKONOS
Shortcuts Here
Chapter 0 Top Page
Chapter 1 1930s SUNAYAMA Nikkor
Chapter 2 Special Use Aero Nikkor
Chapter 3 X-ray Regno Nikkor
Chapter 4 Measuring Instruments, Binoculars
Chapter 5 All About NIKONOS
Return to the top page of Nikon Kenkyukai
---
Copyright Michio Akiyama, Tokyo Japan 2020