MACRO Nikkor 19mm F2.8 Optical Gem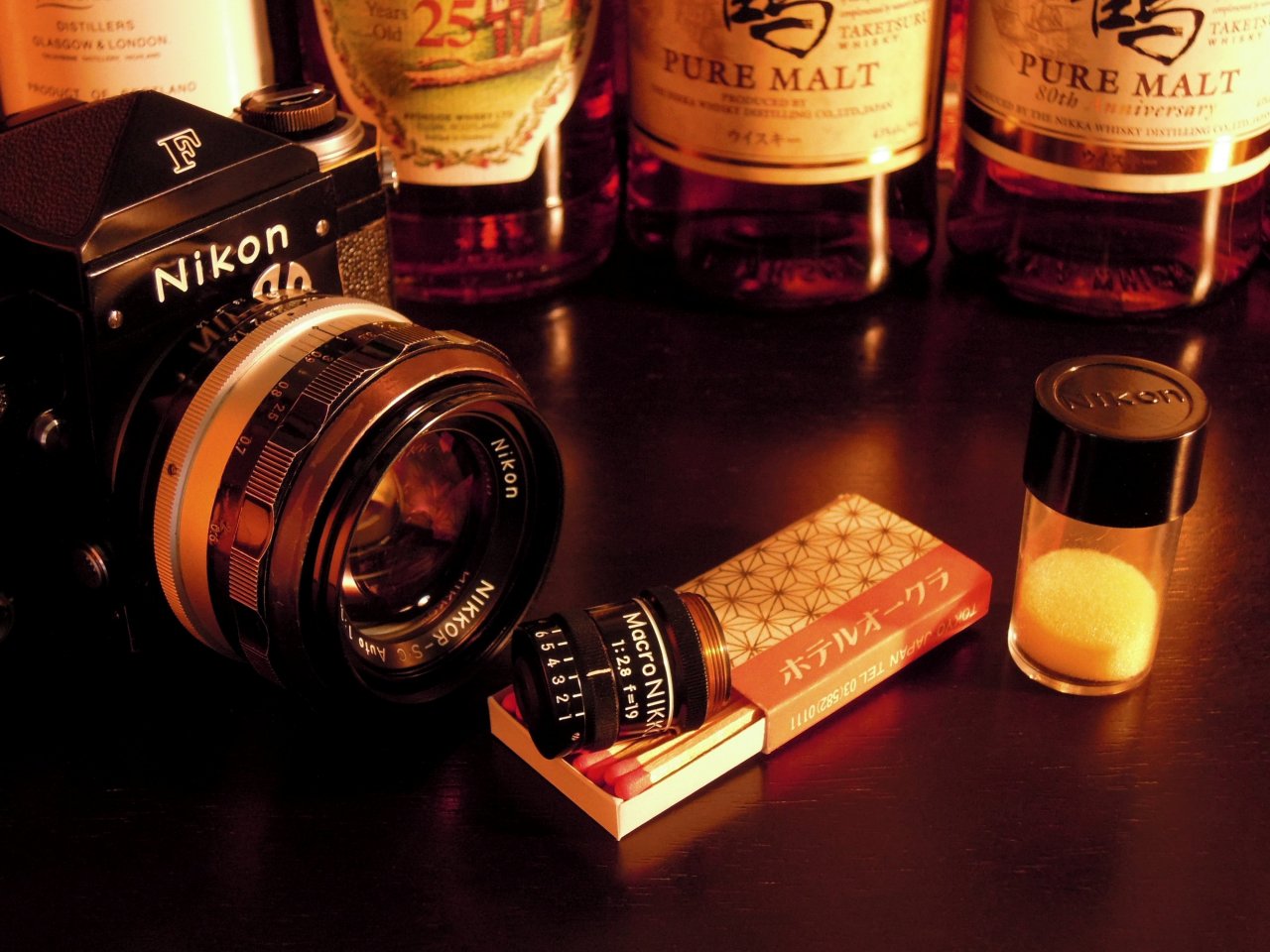 MACRO Nikkor 19mm F2.8 Optical Gem
A Drink with MACRO Nikkor at Bar
The main building of the historic Hotel Okura Tokyo closed in end of August 2015 for demolition and a rebuild. The Orchid Bar in a main bar of the Okura was a relaxation place for the old gentlemen boys in Tokyo.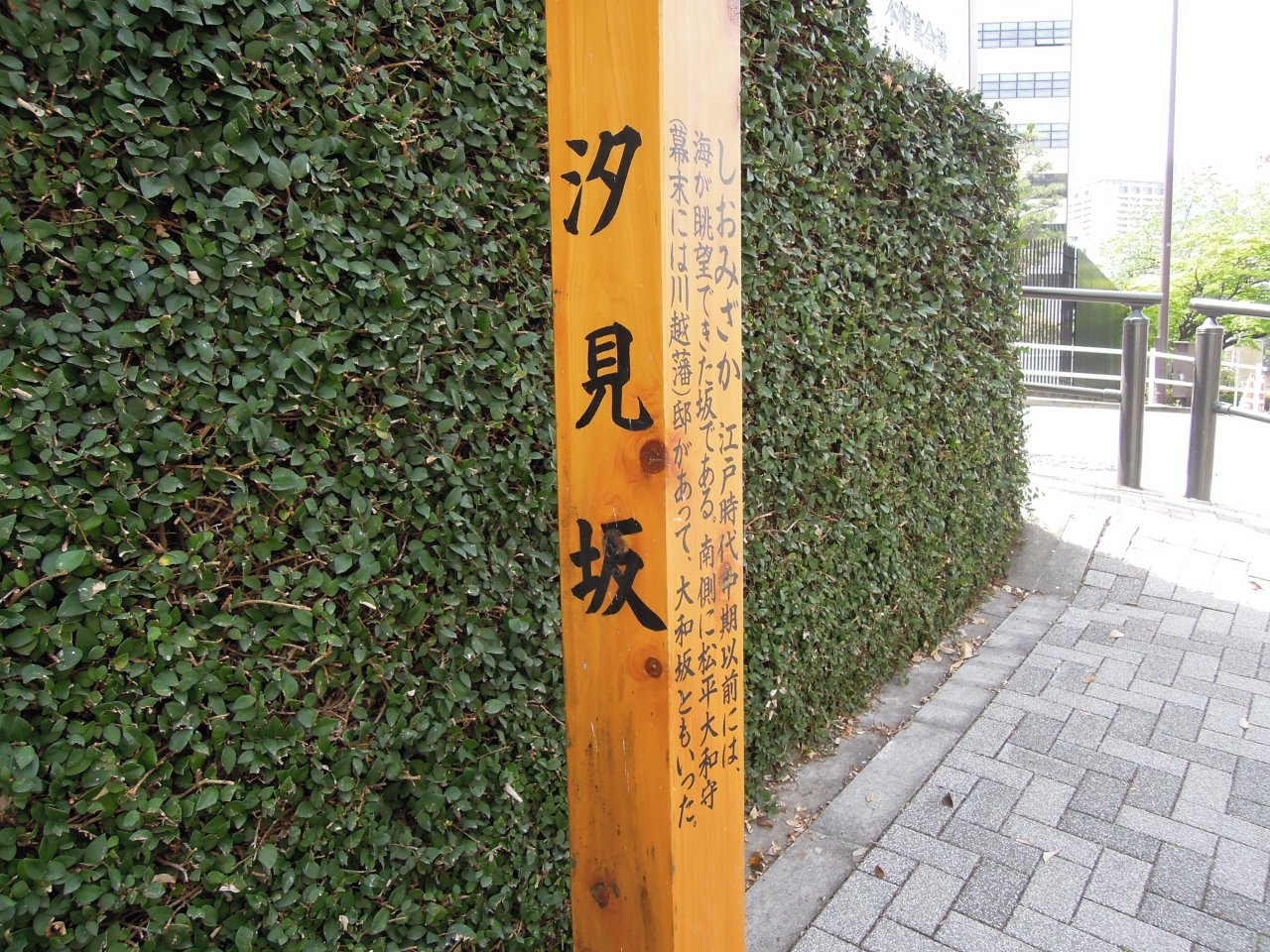 Minato-ku Tokyo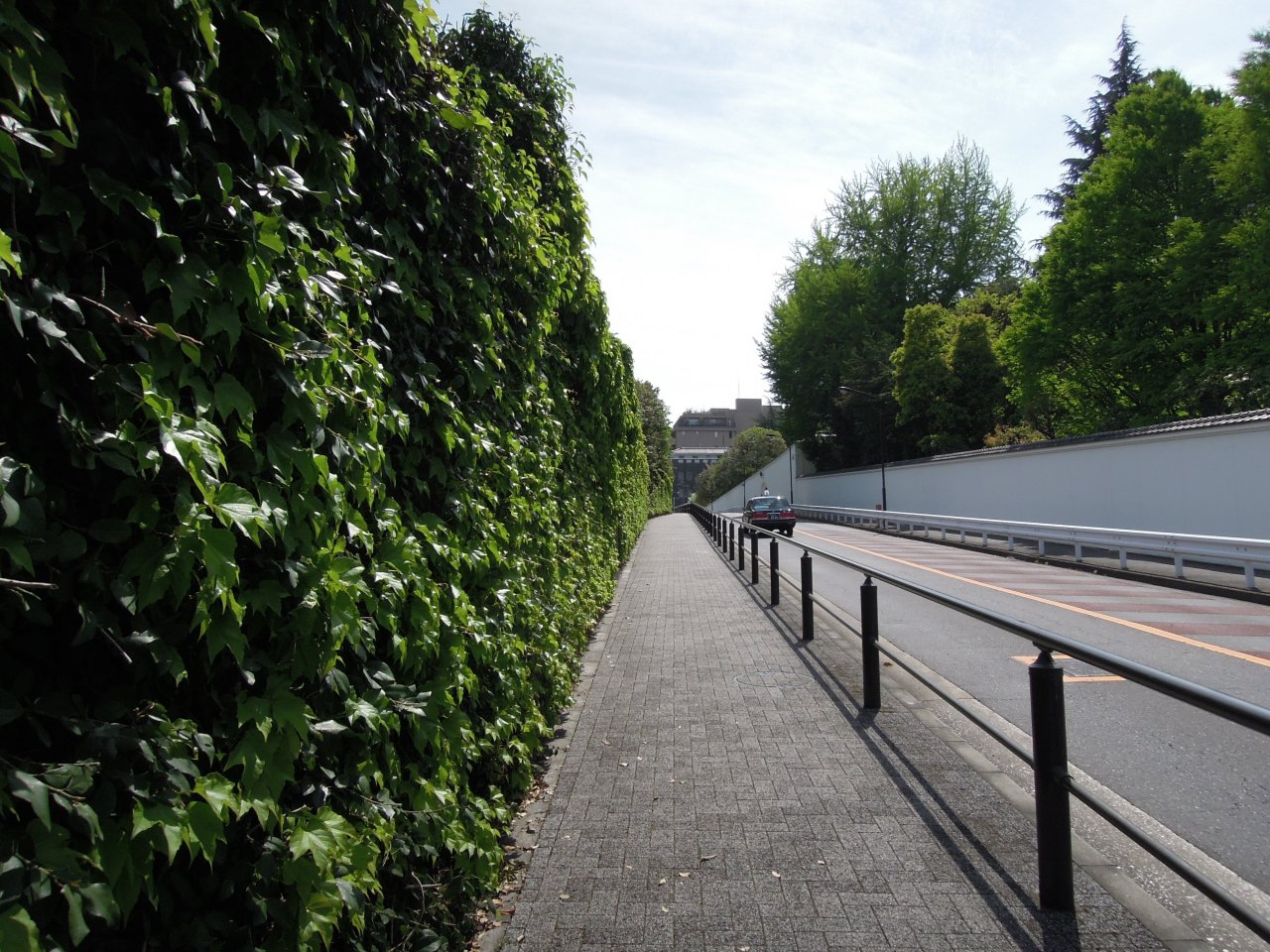 Neighbor is the US Embassy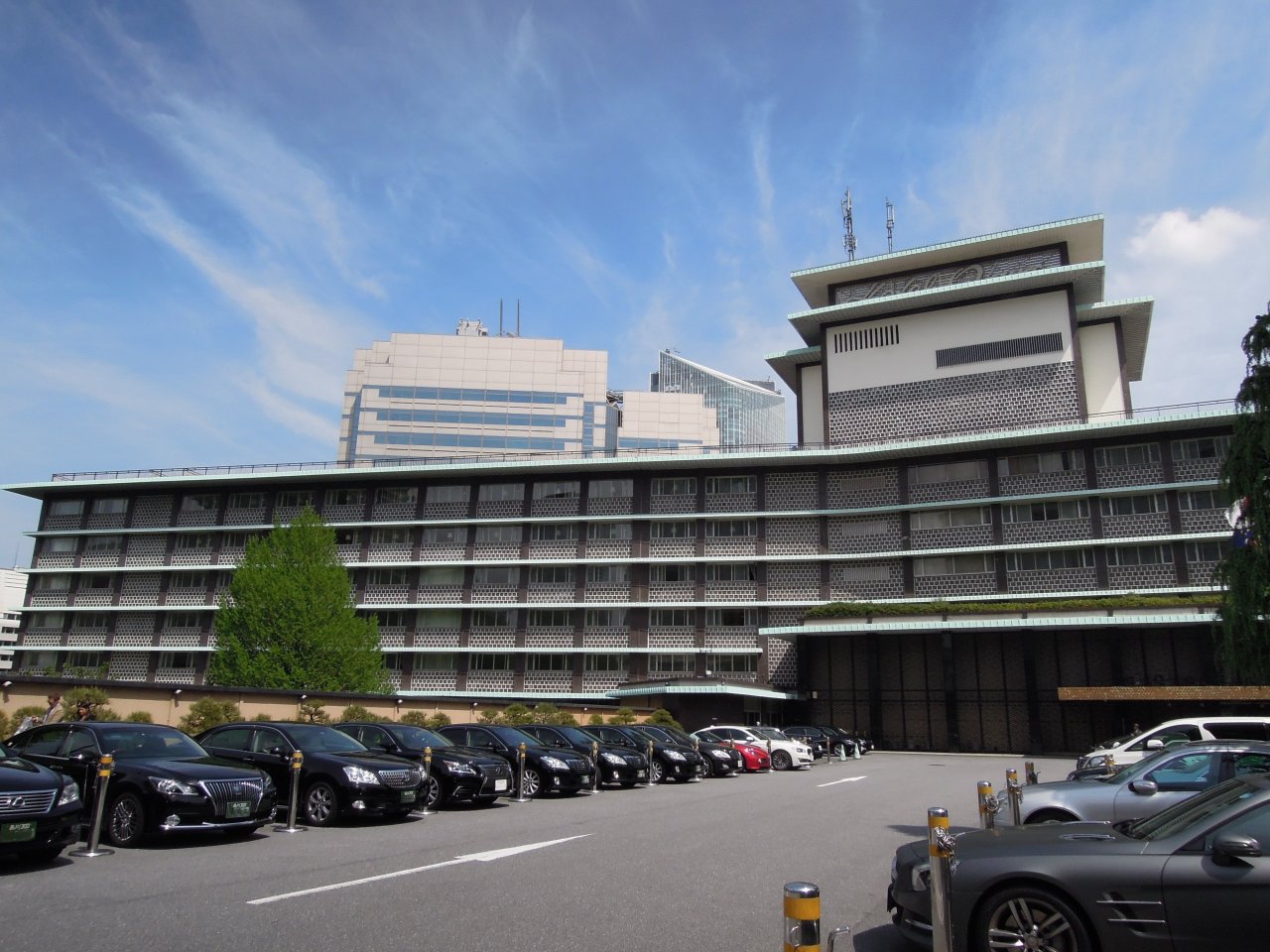 Hotel Okura Tokyo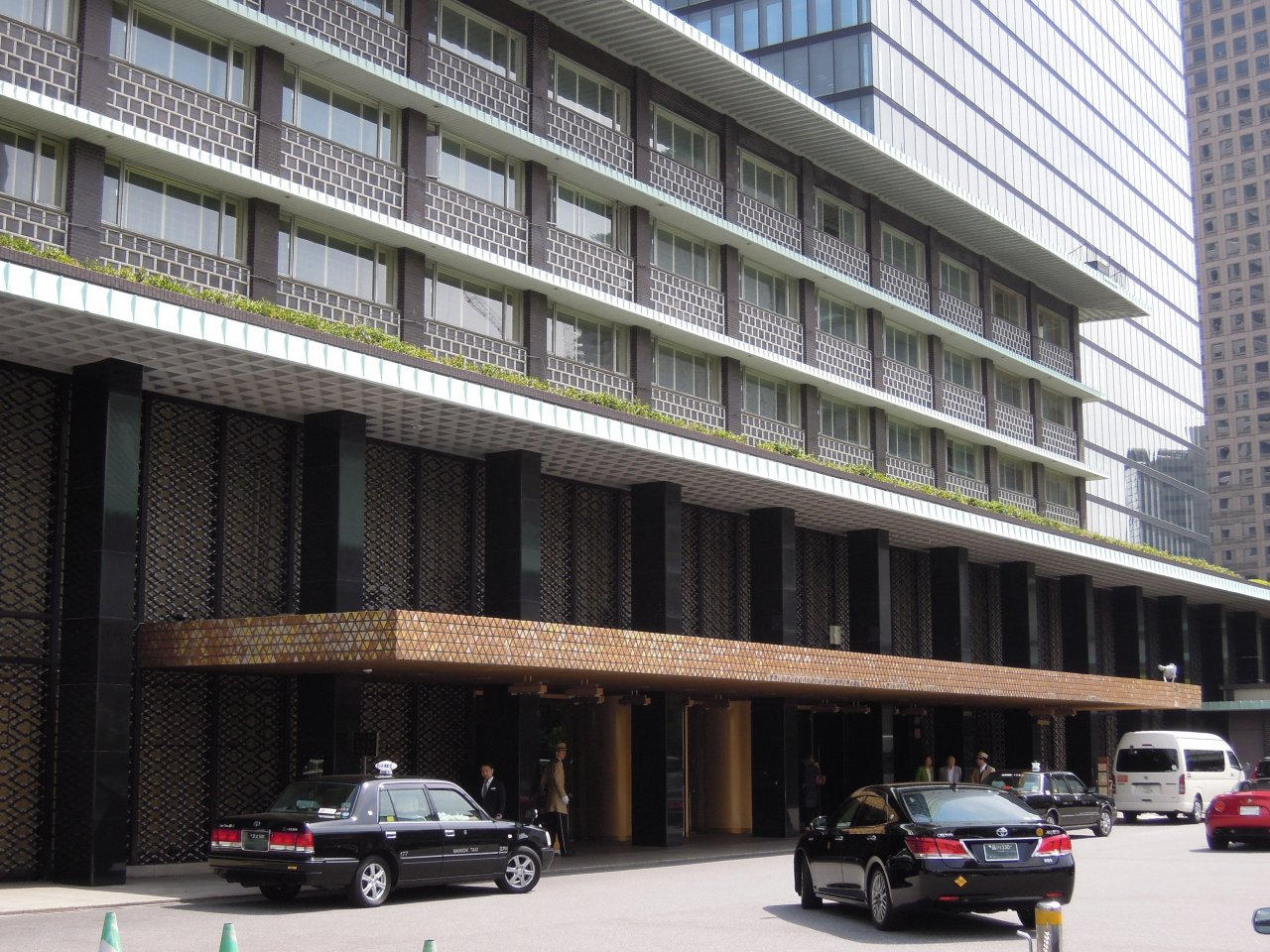 Entrance to Okura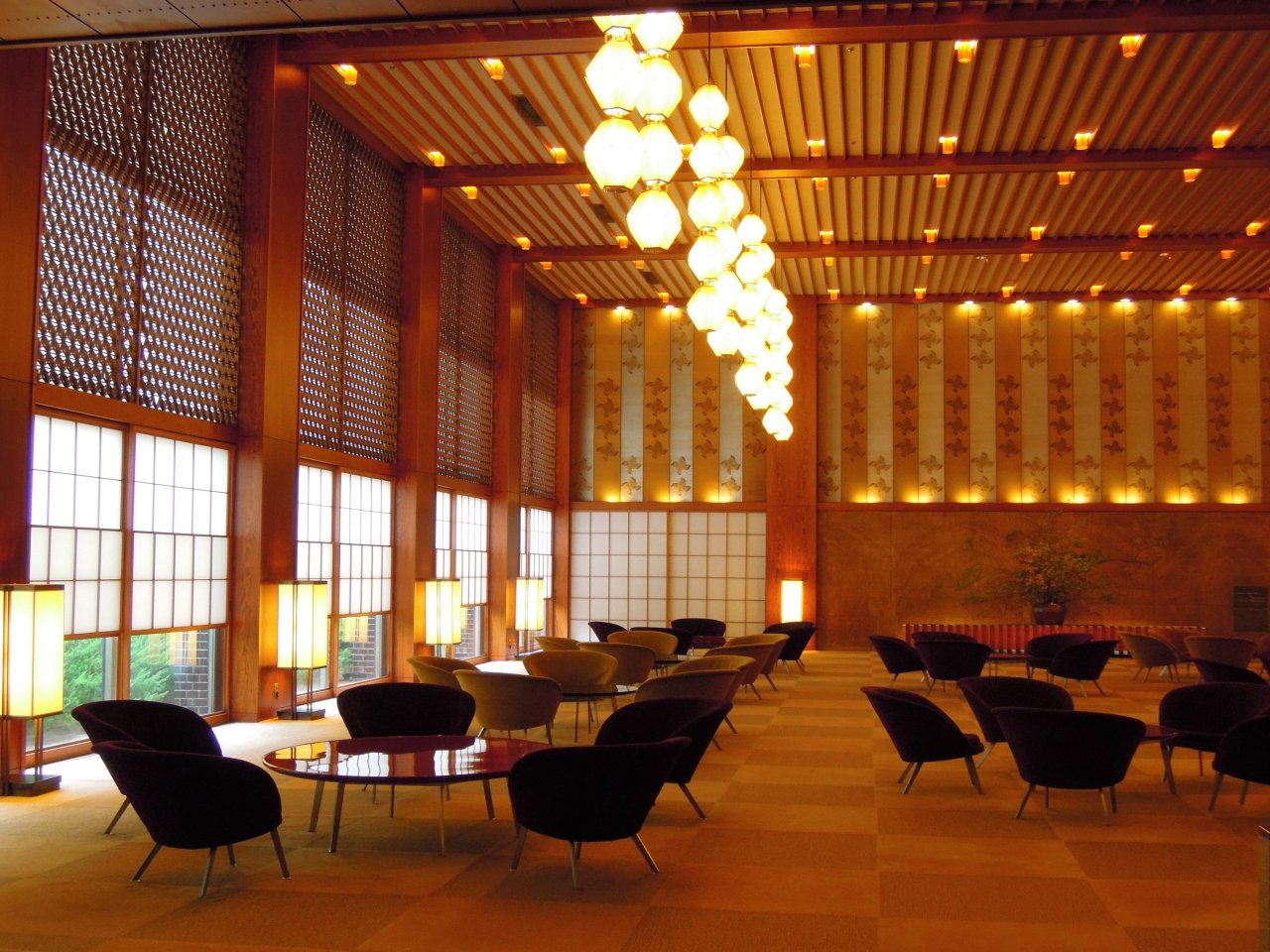 Hotel Okura Main Lobby
(September 2013)
Hexagonal Okura lanterns hang like nostalgic beads from the ceiling. Afternoon daylight sun filters through wooden latticework and shoji screens (paper screens). Curved 60's modernist chairs surround lacquerware tables like the petals of a plum blossom.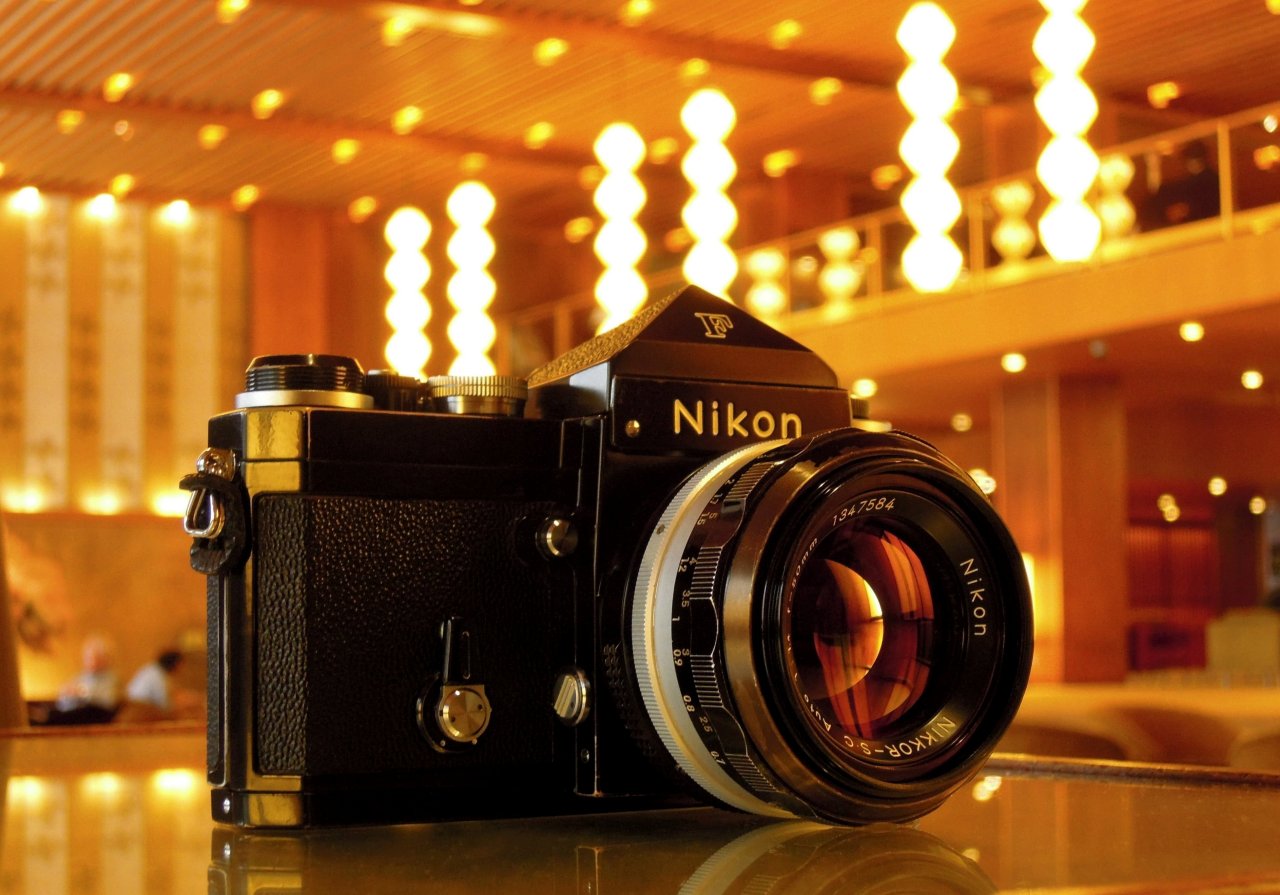 Old Nikon F and Hotel Okura Tokyo
Happy Time at the Orchid Bar
The Orchid Bar is renowned among design buffs as the perfect combination of Japanese aesthetics and modernist decor.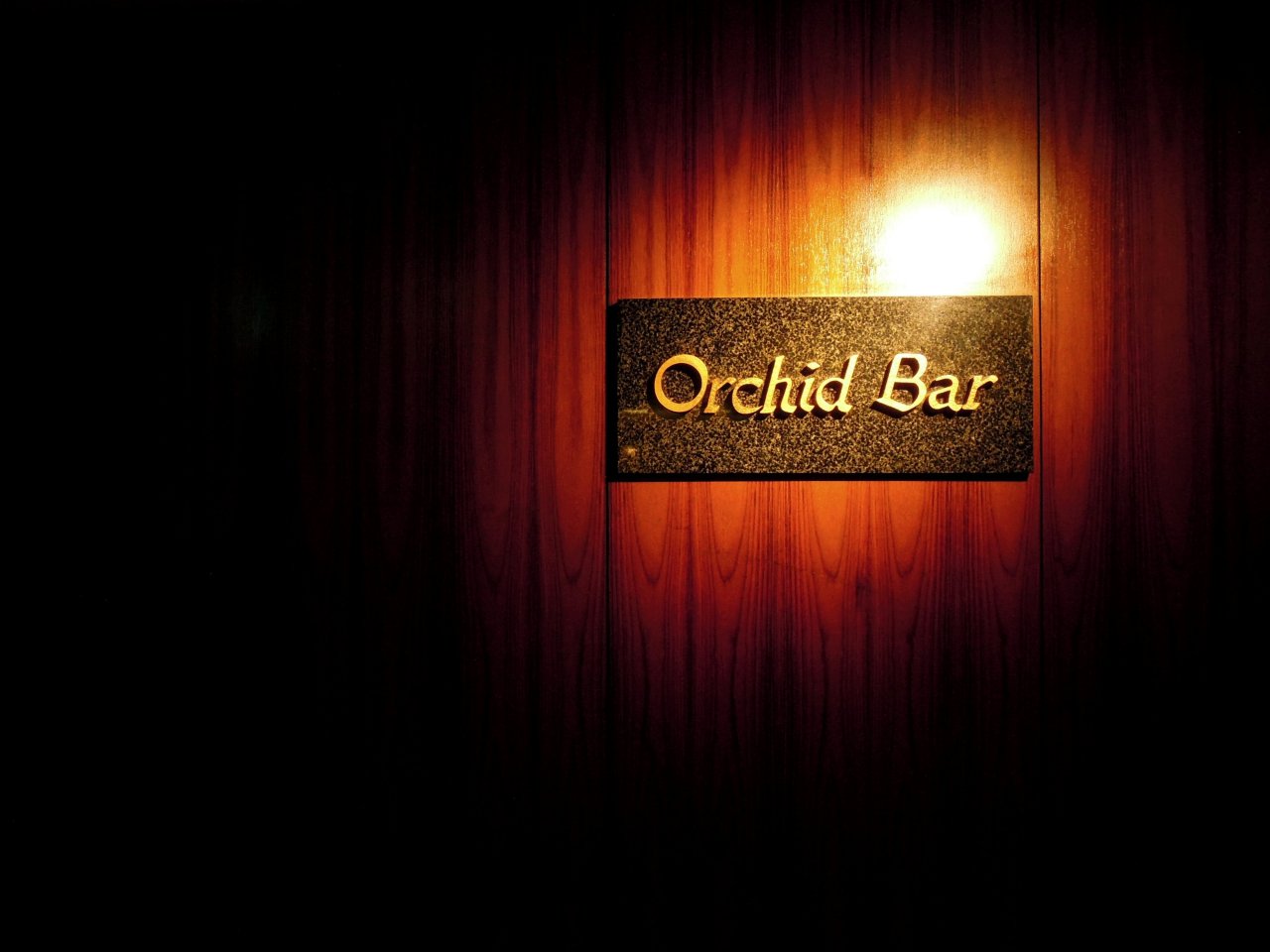 Orchid Bar Okura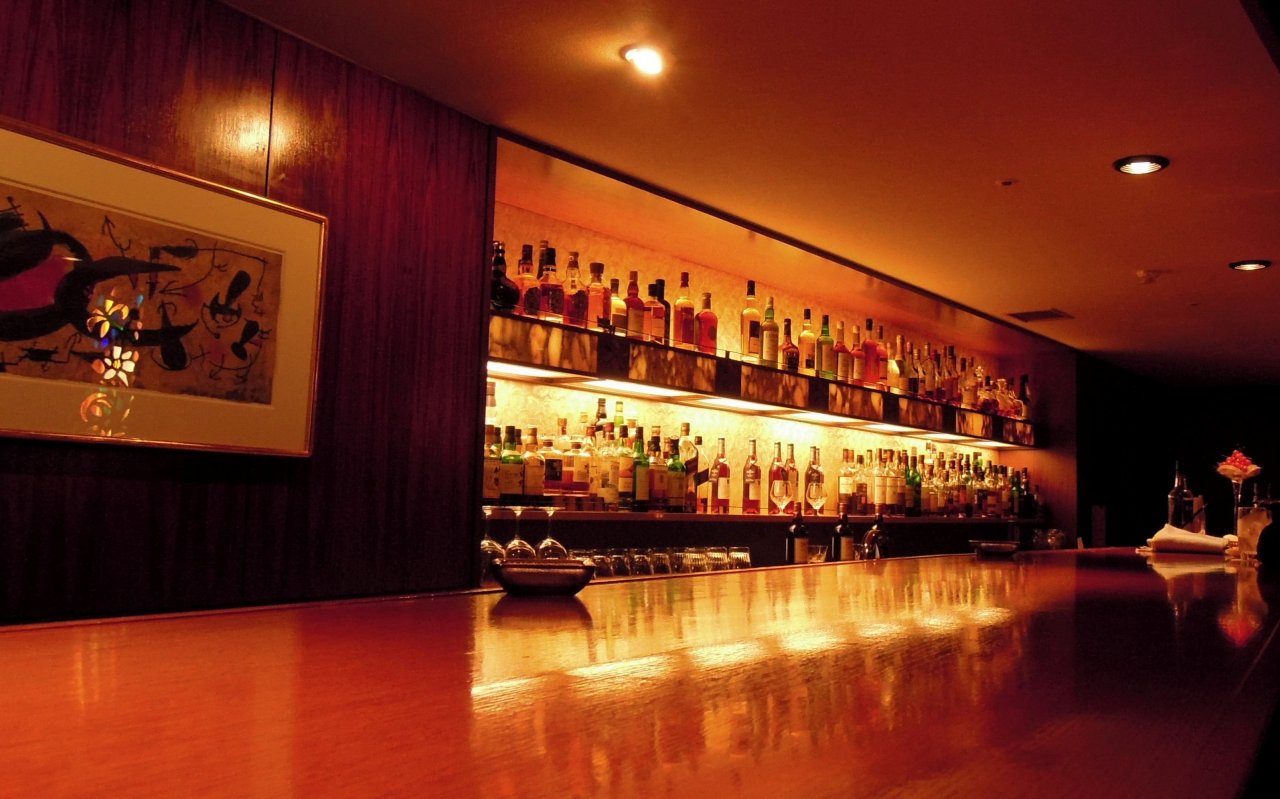 Bar Counter Okura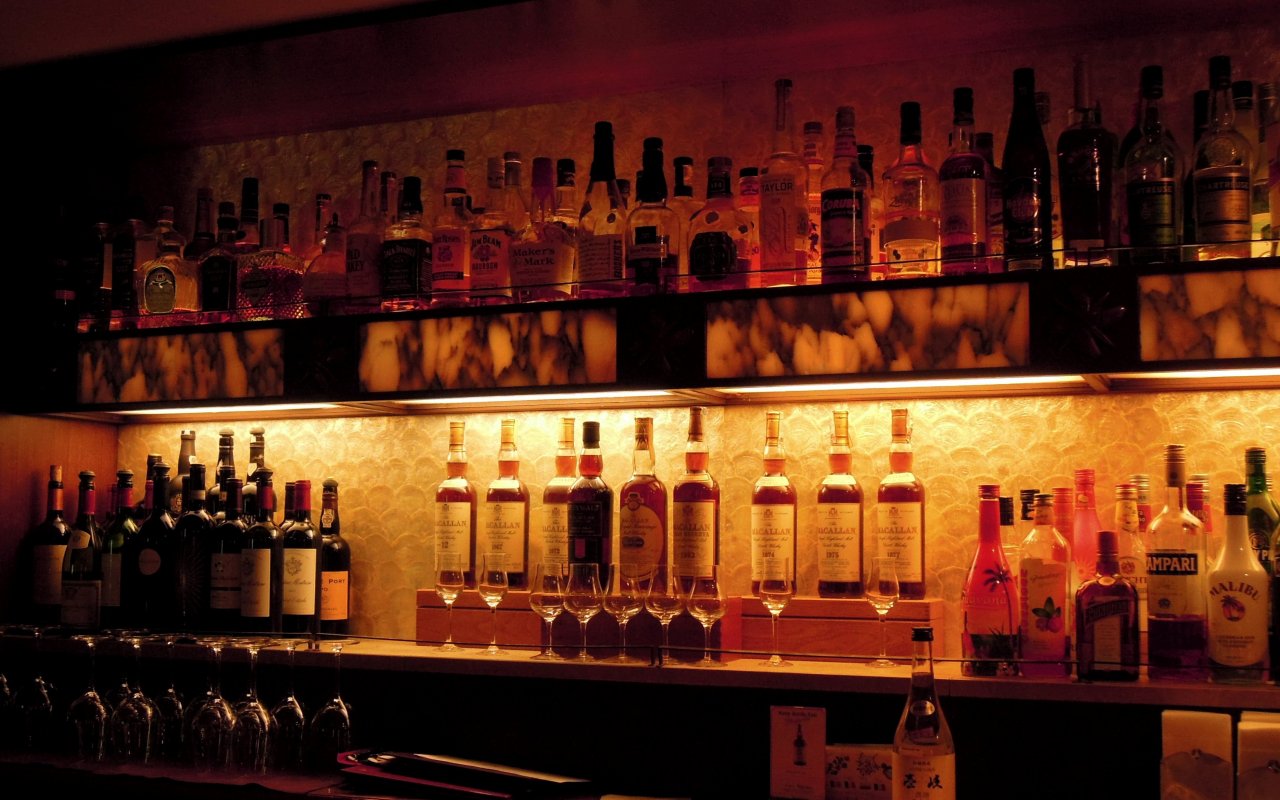 Back Bar Okura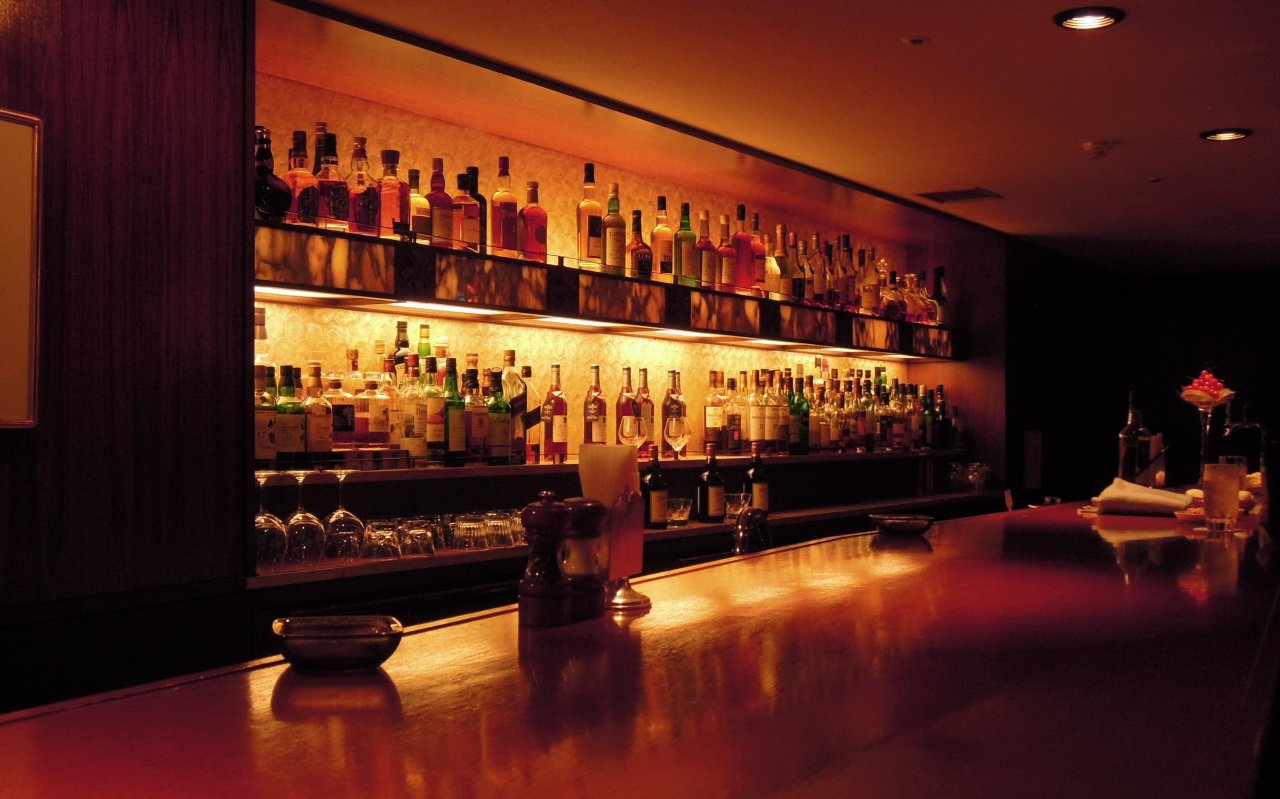 Bar Counter Okura
Bar Time with Nikon Camera
Oftentimes, a good hotel bar has soft lighting, unobtrusive music, and delicious drinks. It's fun to talk with friends. If you and your friends have the same hobbies, the conversation will be very exciting. The topic of photography and cameras is more peaceful than political and soccer games.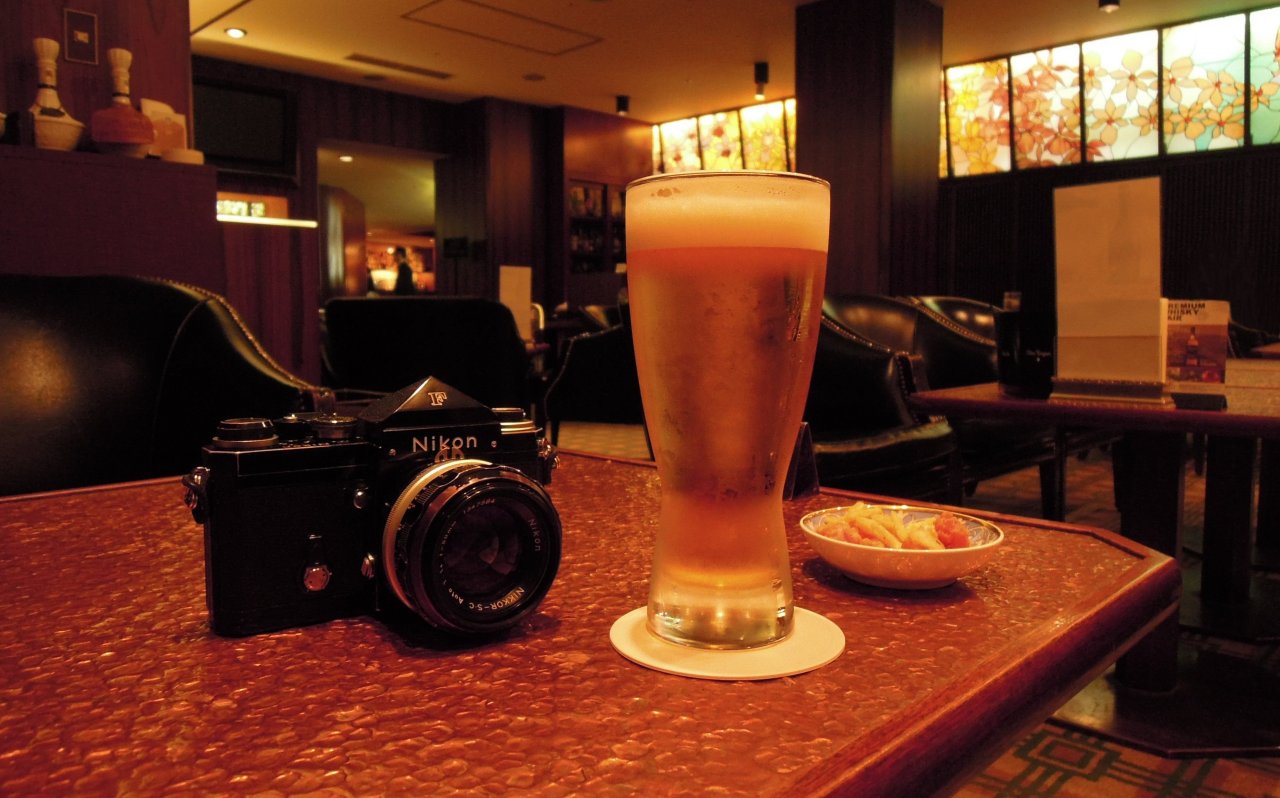 Orchid Bar, Hotel Okura Tokyo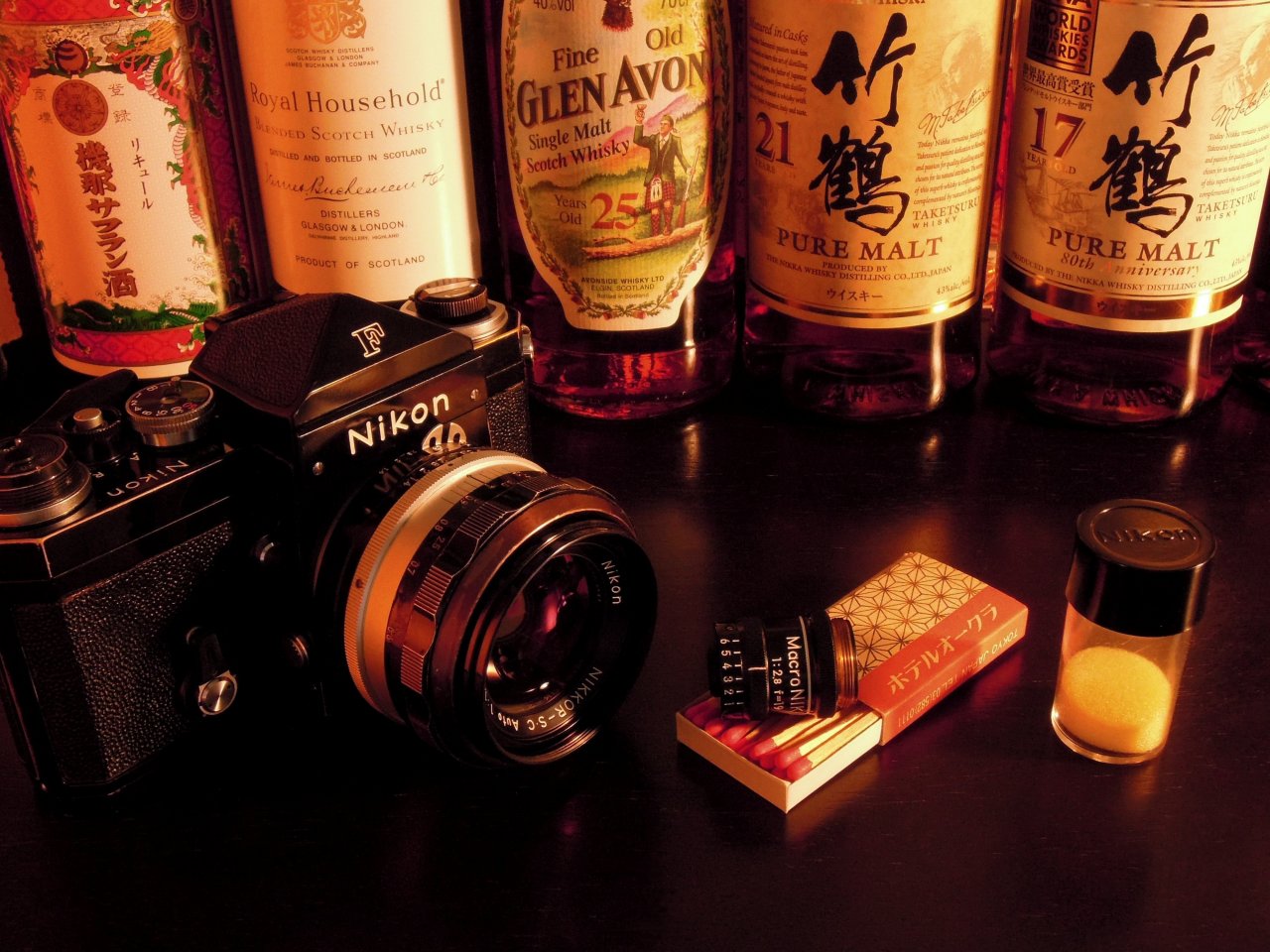 A Drink with Friends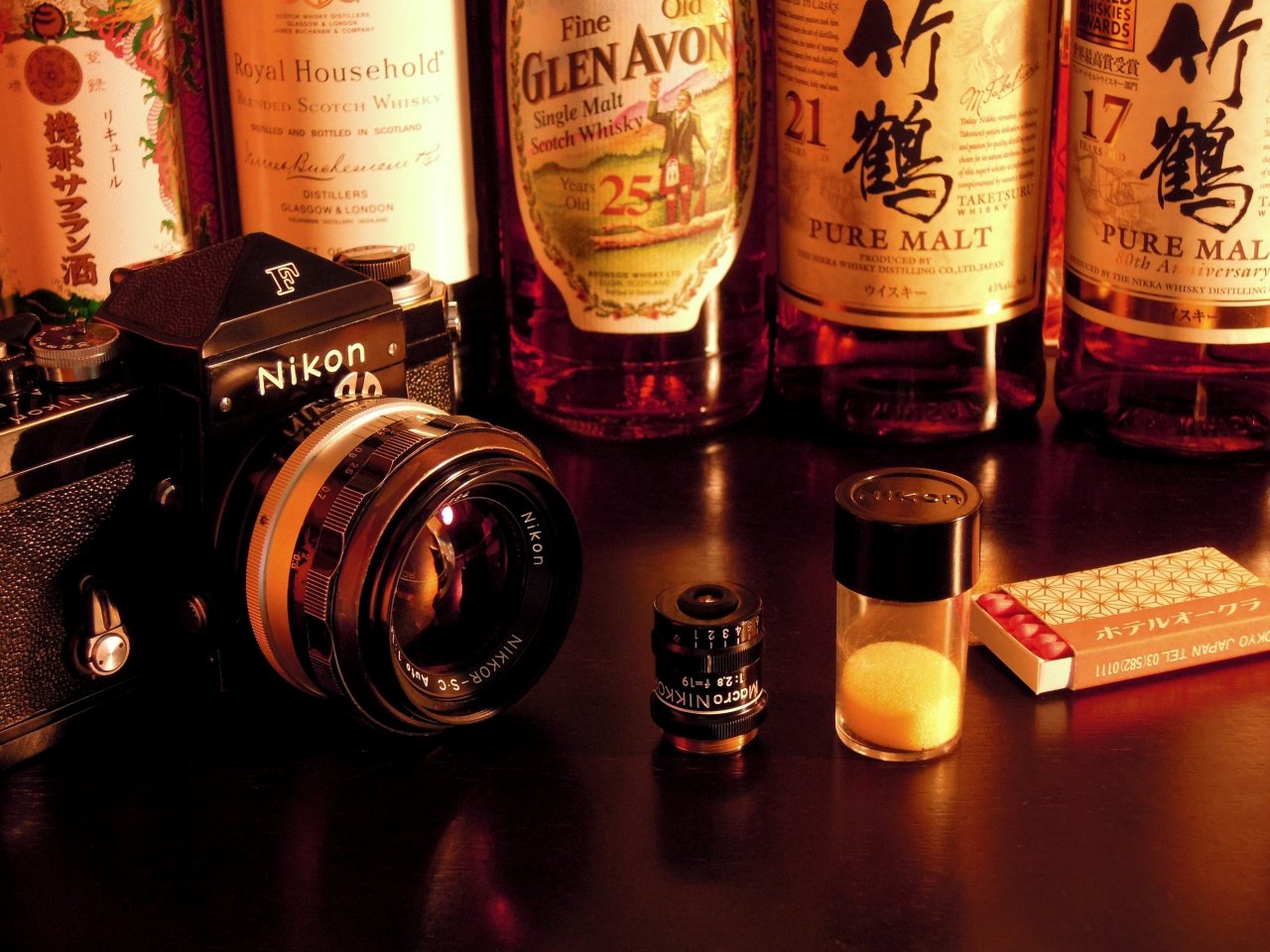 A Drink with MACRO Nikkor 19mm F2.8
The Hotel Okura Tokyo was reborn as The Okura Tokyo in September 2019. The pentagonal "Okura Lanterns" that drip from the ceiling of the lobby and the windows layered with washi (Japanese traditional paper) that gently diffuse the harsh sunlight, have all retained the charm of the original lobby.
MACRO Nikkor 19mm F2.8 Funs
MACRO Nikkor 19mm F2.8 lens is loved by the digital poet who lives in big hyper city. The MACRO Nikkor 19mm F2.8 lens is one of the more exotic and exciting lenses for the Nikon MULTIPHOT system. It was designed for use in super-microscopy world with RMS microscope thread. It could also be used on your high-end copy system or close-up photography camera if they have RMS microscope thread.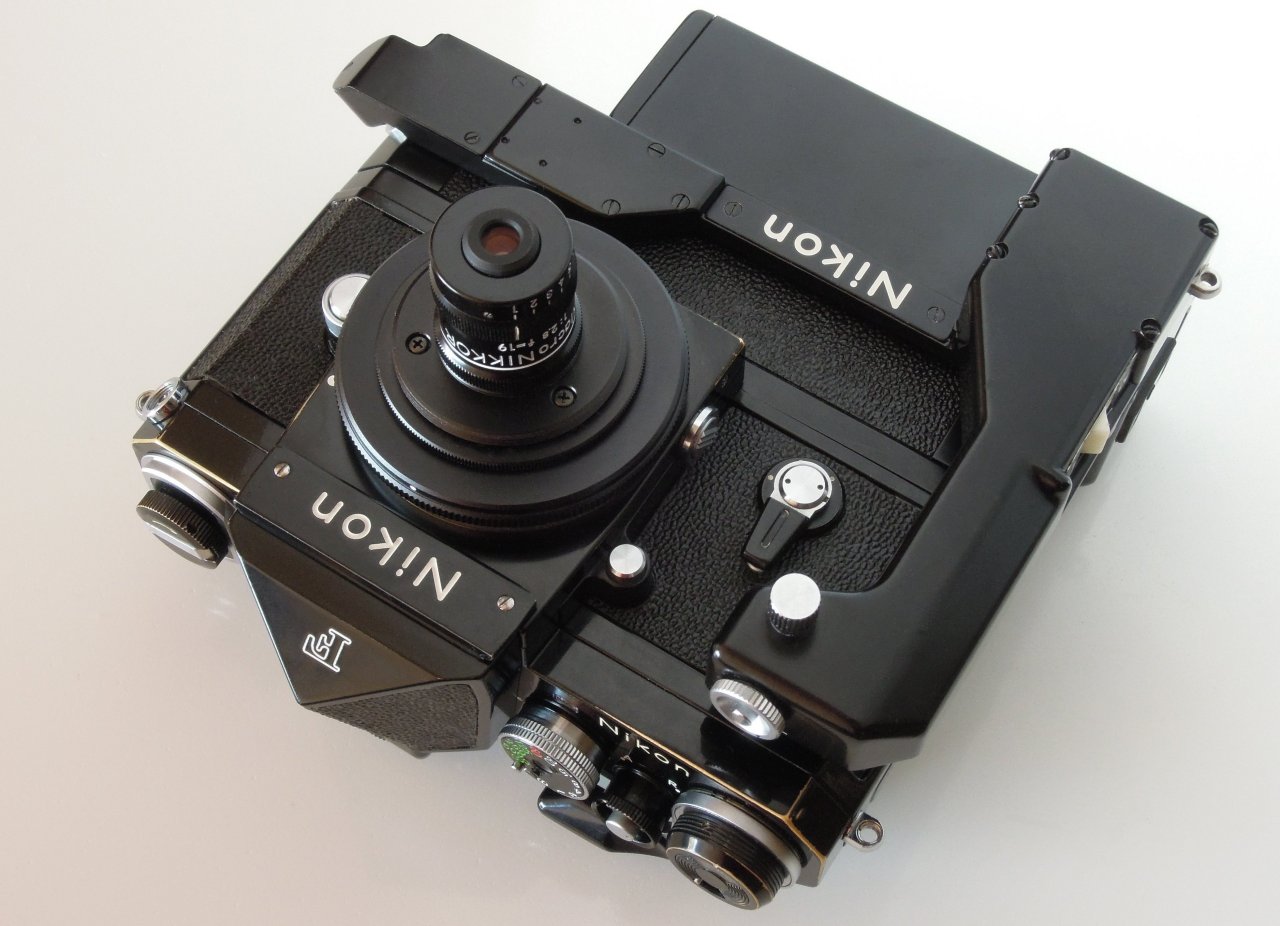 MACRO Nikkor 19mm F2.8 and Nikon F F36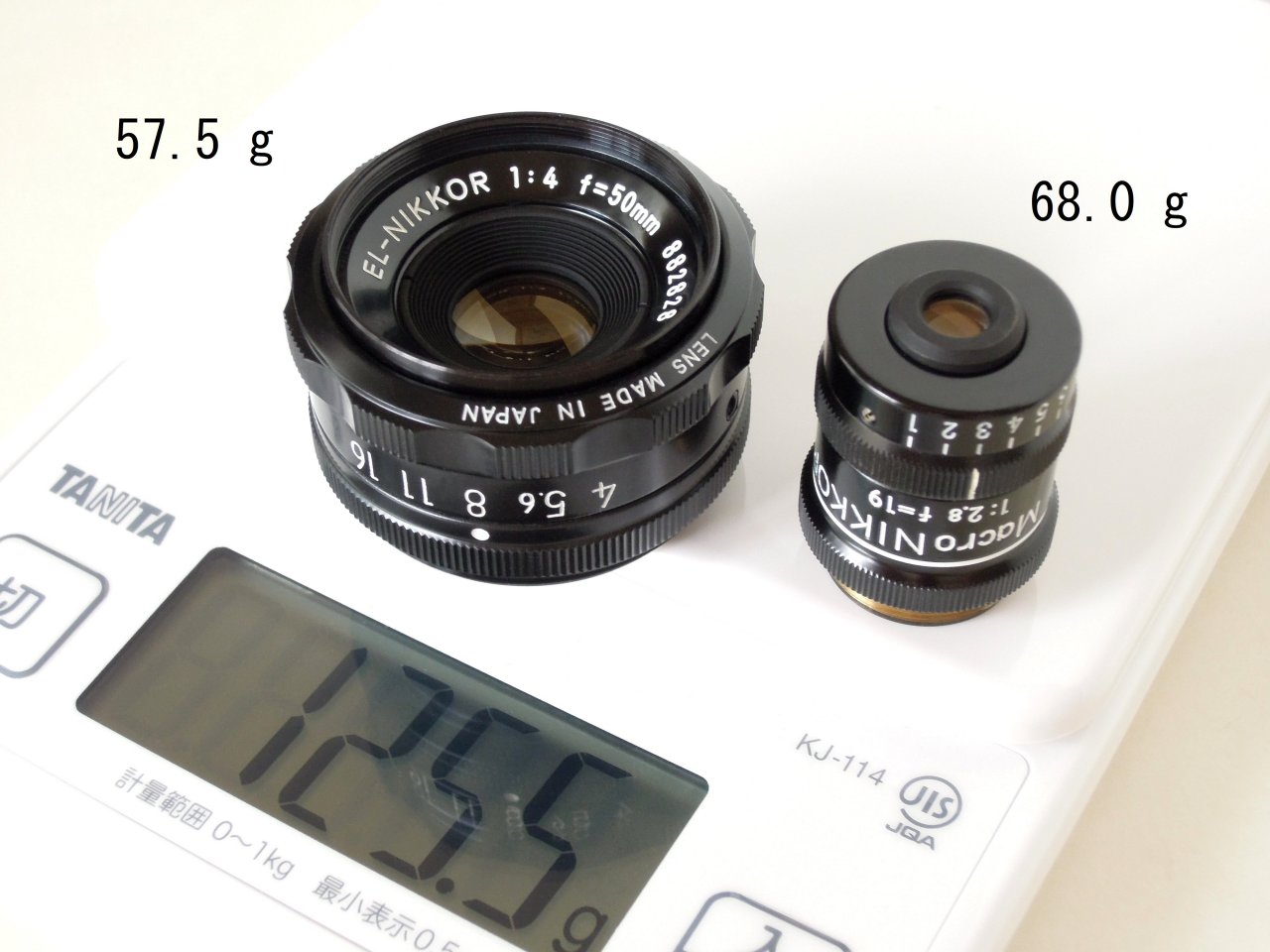 Weight of MACRO Nikkor 19mm F2.8
I compared the weight with the small lens I own. The EL Nikkor 50mm F4 on the left weighs 57.5 g. The MACRO Nikkor 19mm F2.8 on the right weighs 68 g. The MACRO Nikkor 19mm F2.8 was heavier than the EL Nikkor 50mm F4.
Specifications
MACRO Nikkor 19mm F2.8
Focal length : 19 mm
Line color of lens barrel : White
Max. aperture : f/2.8
Aperture scale : 1, 2, 3, 4, 5, 6
Standard magnification : 20X
Range of magnification ratio : 15X - 40X
Mount : RMS thread
Actual weight : 68.0 g
Accessories : Microscope objective case and cap
Release date : 1970
Price :
23,300 Japanese YEN (January 1973)
30,000 Japanese YEN (December 1973)
54,000 Japanese YEN (1979)
61,000 Japanese YEN (1980)
79,000 Japanese YEN (1993)
Nikon at a Traditional Hotel
Hakone is a must visit location in Japan. With its beautiful nature, its wonderful onsen, its fantastic views of Mount Fuji, and its many museums. There is must-stay hotel in Hakone, the Fujiya Hotel.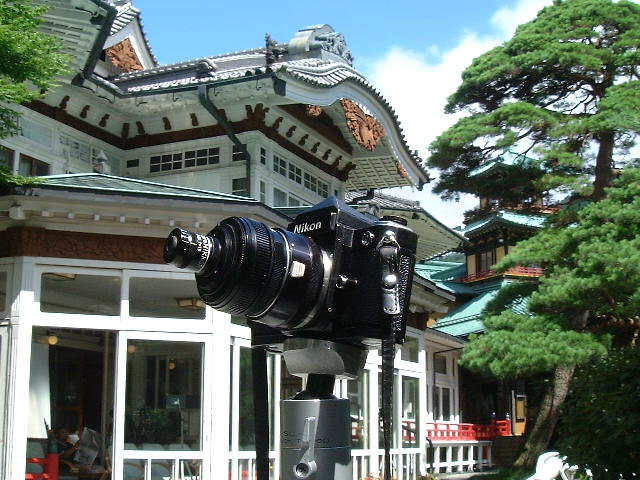 Japanese Traditional MACRO Nikkor 19mm F2.8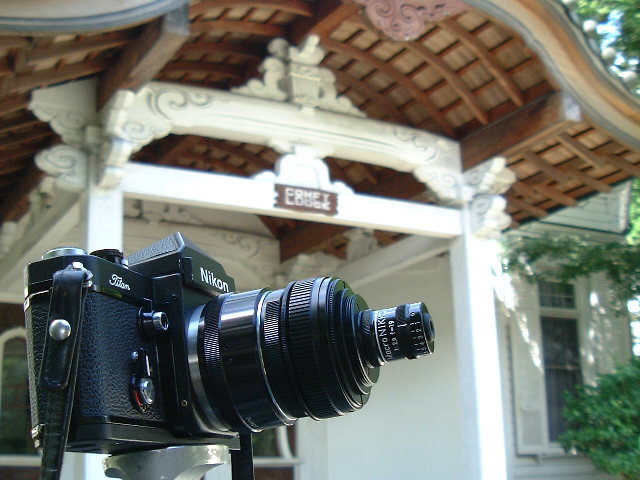 Beautiful MACRO Nikkor 19mm F2.8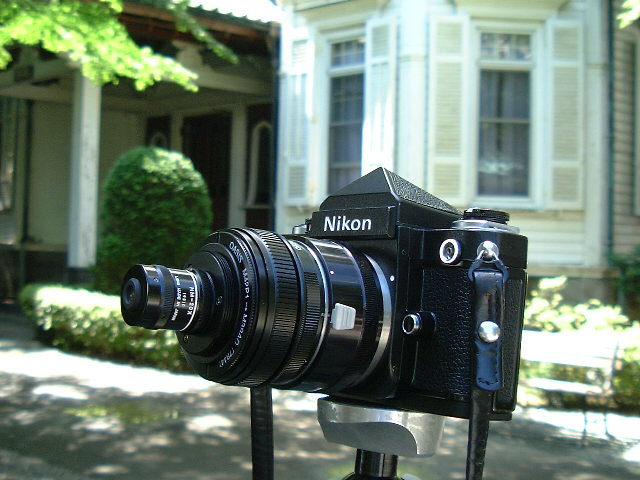 Summer Place with MACRO Nikkor 19mm F2.8
What sets Fujiya Hotel apart is the mystique it gains from its storied past. Founded in 1878, it is one of Japan's oldest hotels, and the architectural styling is representative of the changing Japanese society during the Meiji era with its blend of traditional Japanese and western influence.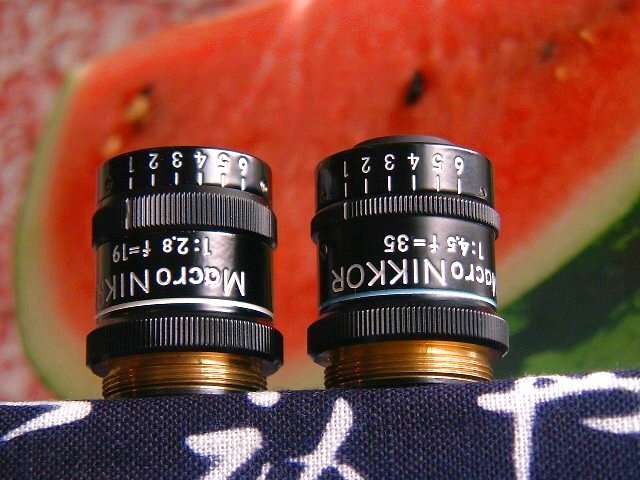 RMS MACRO Nikkor Brothers
Please look at the photos of which a specialist took a picture by the MACRO Nikkor 19mm F2.8 lens. A Fine Crystallographer Dr. Tanaka's Excellent Reserch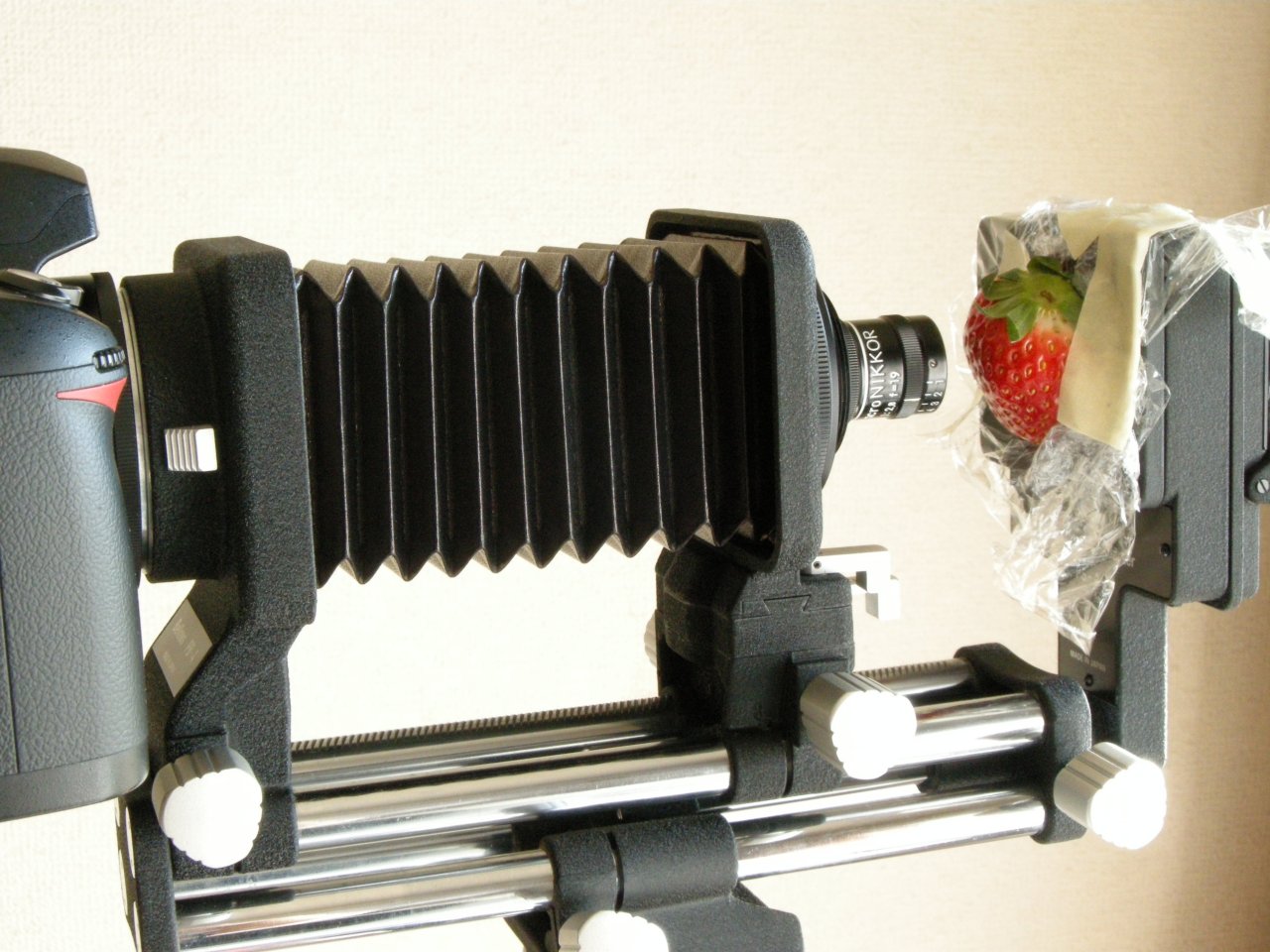 Nikon Bellows PB-4 and MACRO Nikkor 19mm F2.8
Lens Makes You Happy
If you have a camera that lets you change lenses, like most mirrorless or digital SLR or film SLR cameras, then I highly recommend spending a little bit of money on a macro lens. Lens makes you happy. This is true.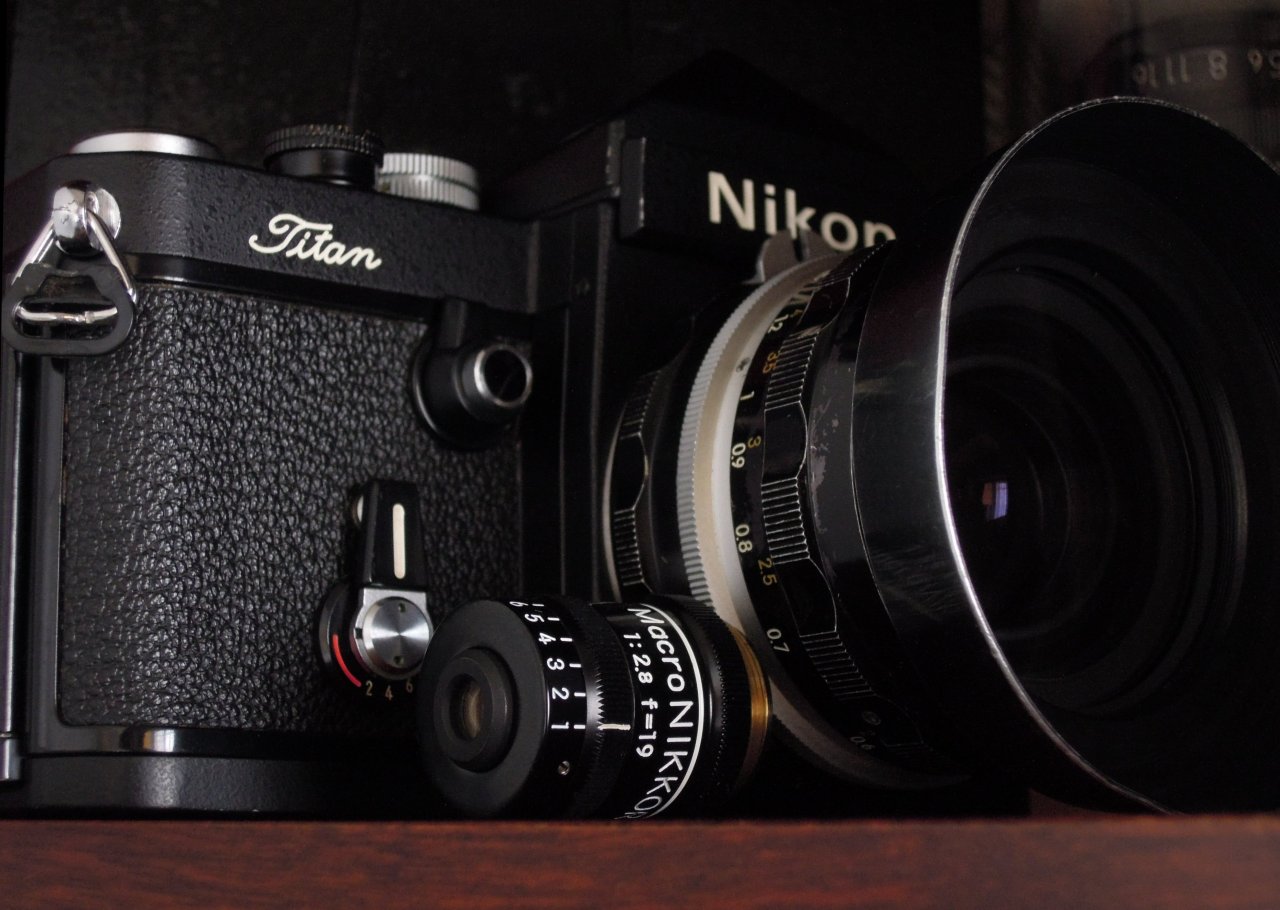 MACRO Nikkor 19mm F2.8
RMS Microscope Thread Hight Resolution Lens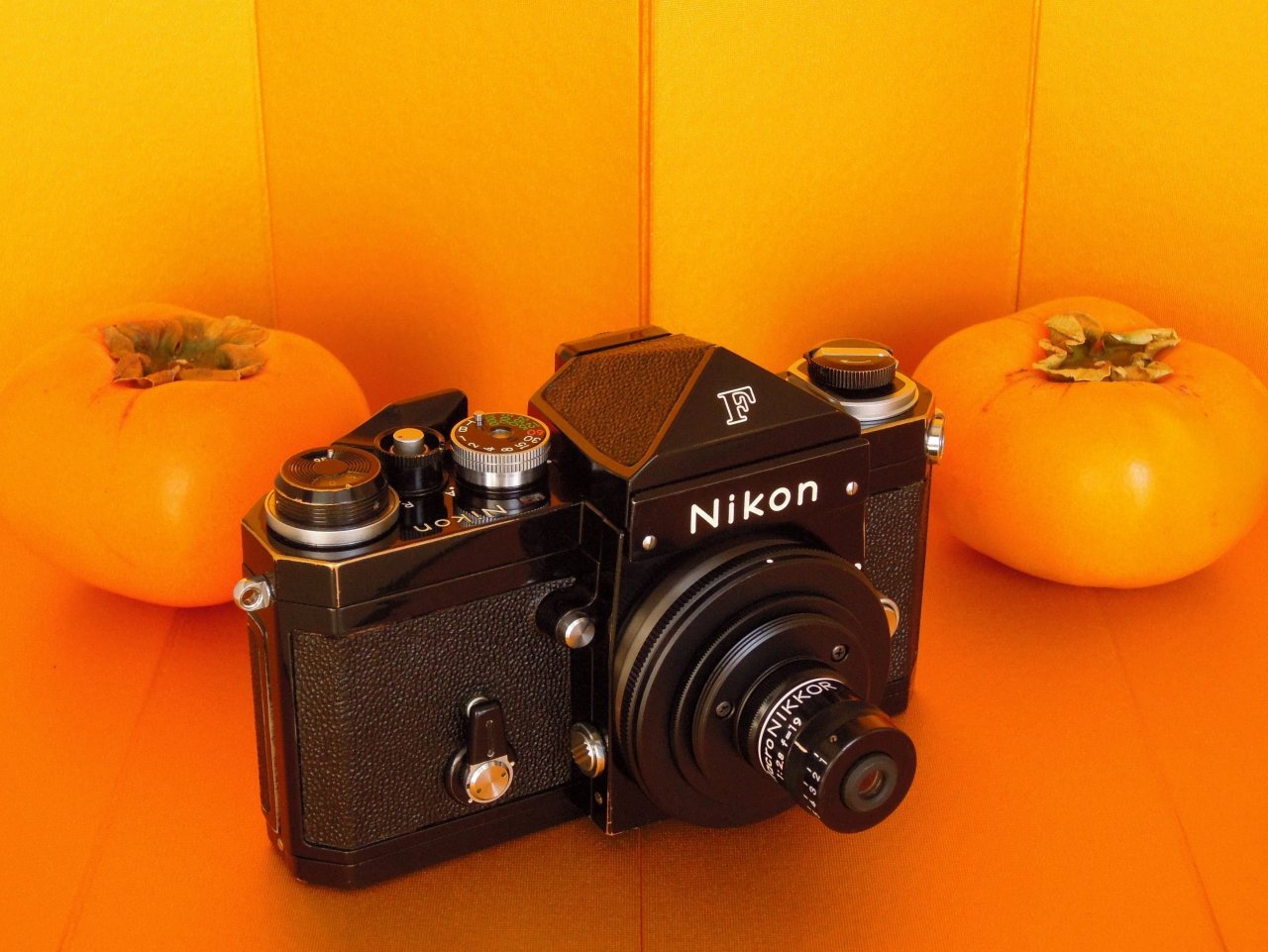 MACRO Nikkor 19mm F2.8, Really Optical Gems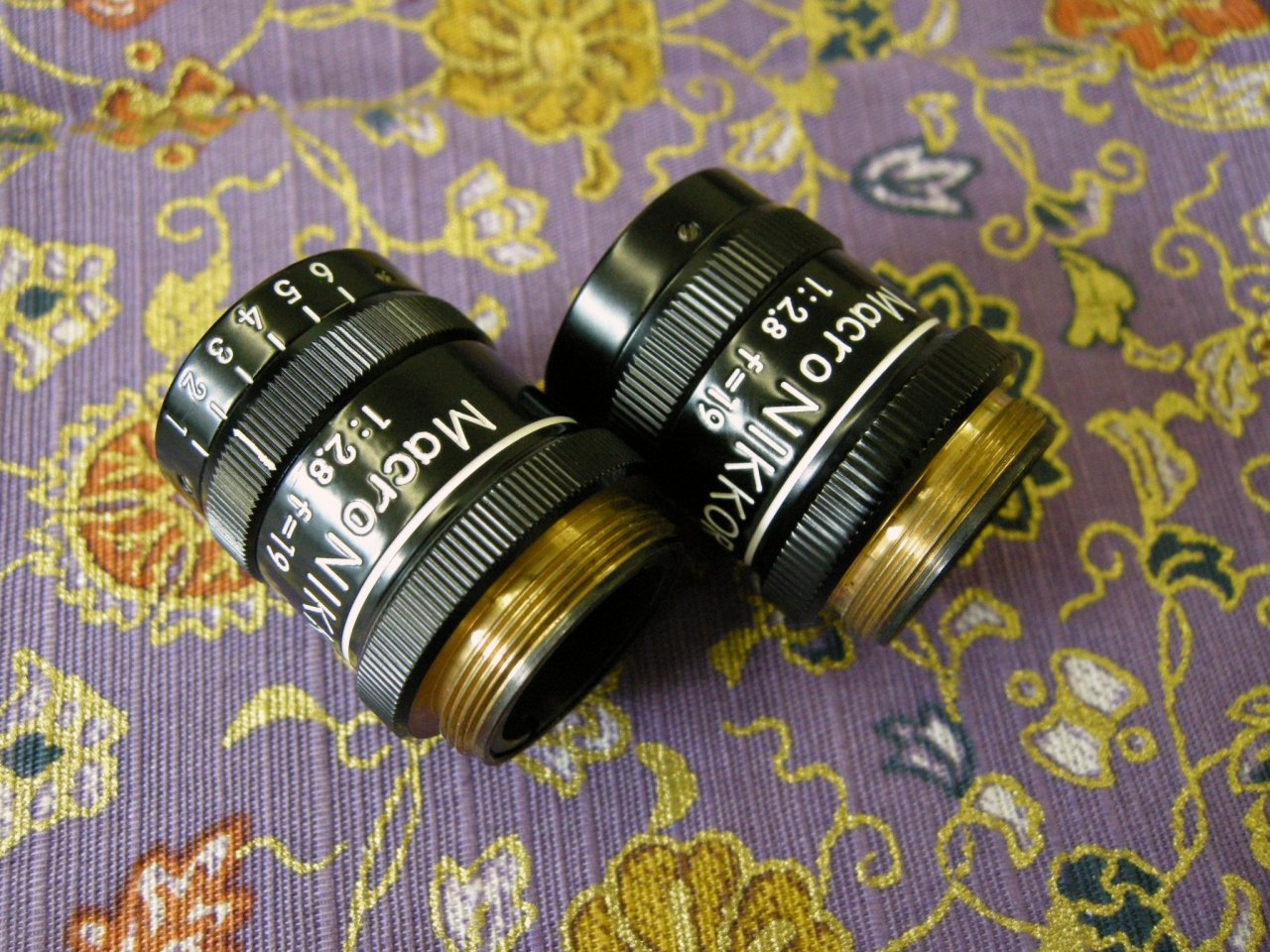 Small is Beautiful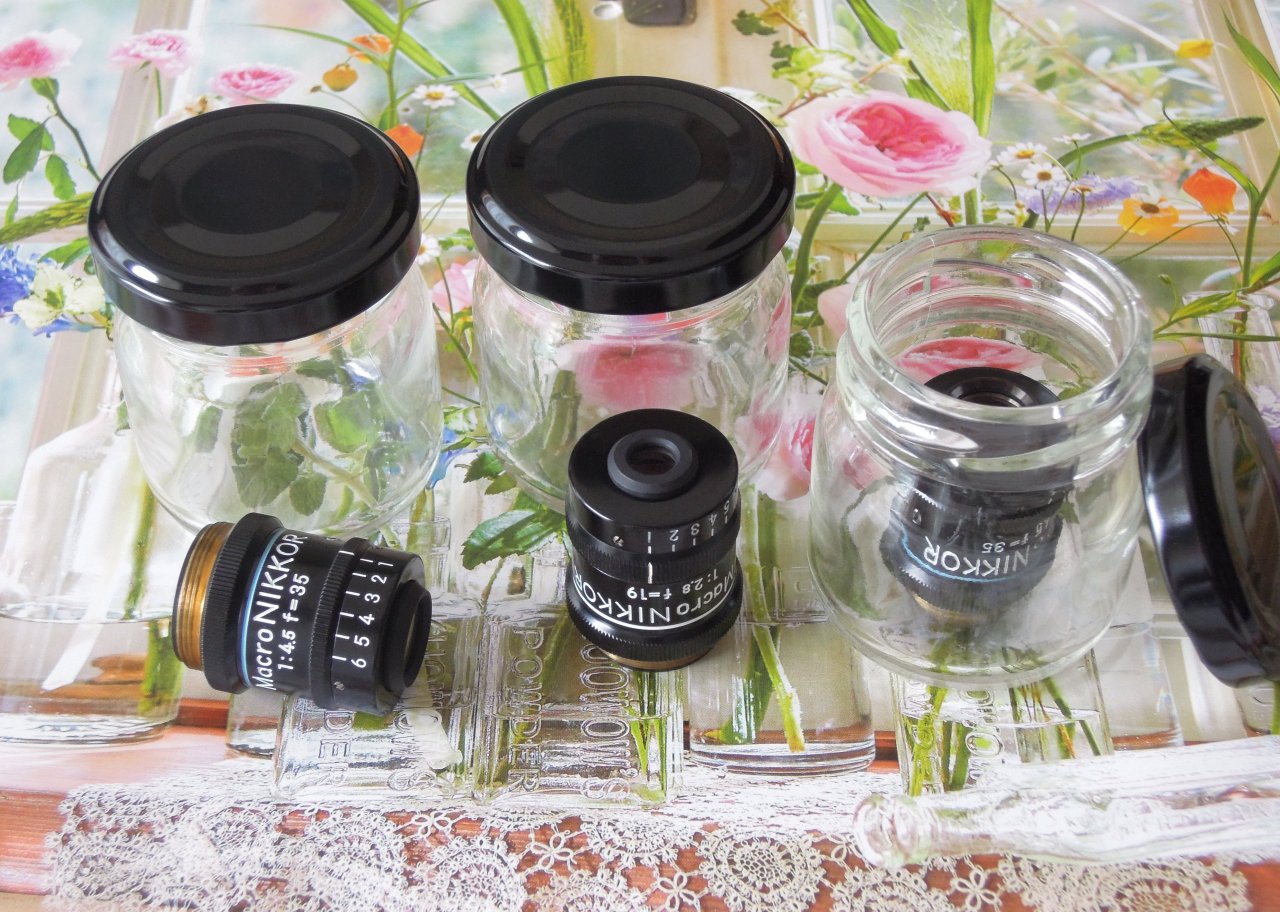 RMS Macro Nikkor Lenses in Glass Bottles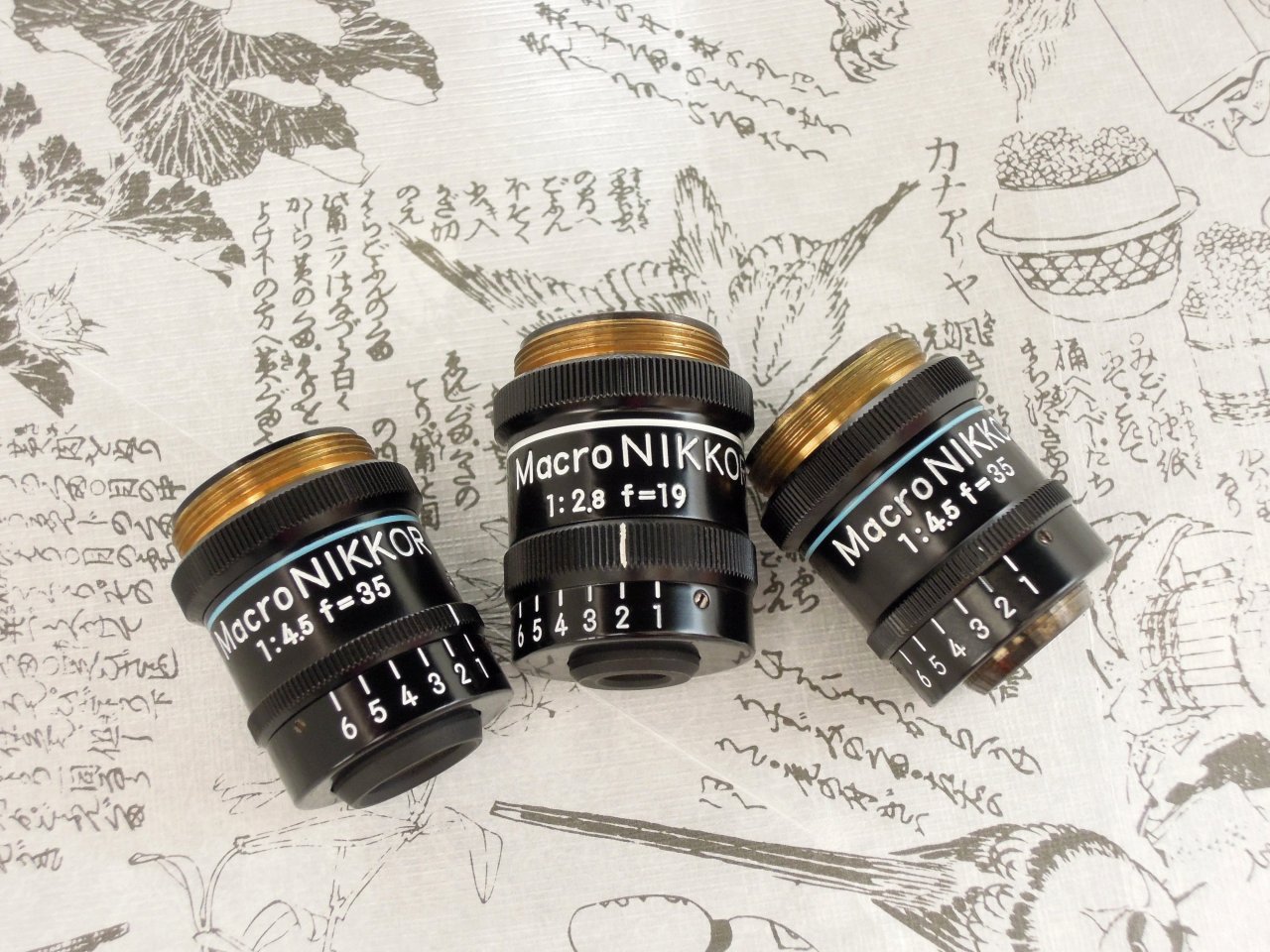 RMS Macro Nikkor Lenses on top of Ancient Documents
LENS MAKES YOU HAPPY
Back to RED BOOK NIKKOR
---
Copyright Michio Akiyama, Tokyo Japan 2016, 2021