World Minimum Nikon Silver Filter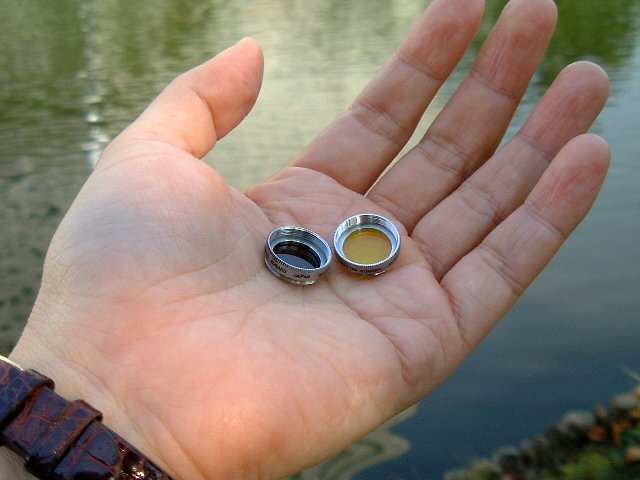 World Minimum Nikon Silver-ring Filter
World Minimum Nikon Silver Filter
They are mini filters made by Nippon Kogaku. Some letters are engraved to the filter rim with very small print, to that should be surprised !! You can read the engraving as follows.
NIPPON KOGAKU JAPAN Y48
NIPPON KOGAKU JAPAN ND4X
According to my long time researching, I think this is the smallest Nikon silver filter all over the world. The world minimum Nikon silver filter is not expensive if you find but also it is hard to find, and an unused filter is very difficult.
If you mount this small filter on your camera, you can understand ant's heart. I recommend this small filter to all digital poet and an Astro Boy.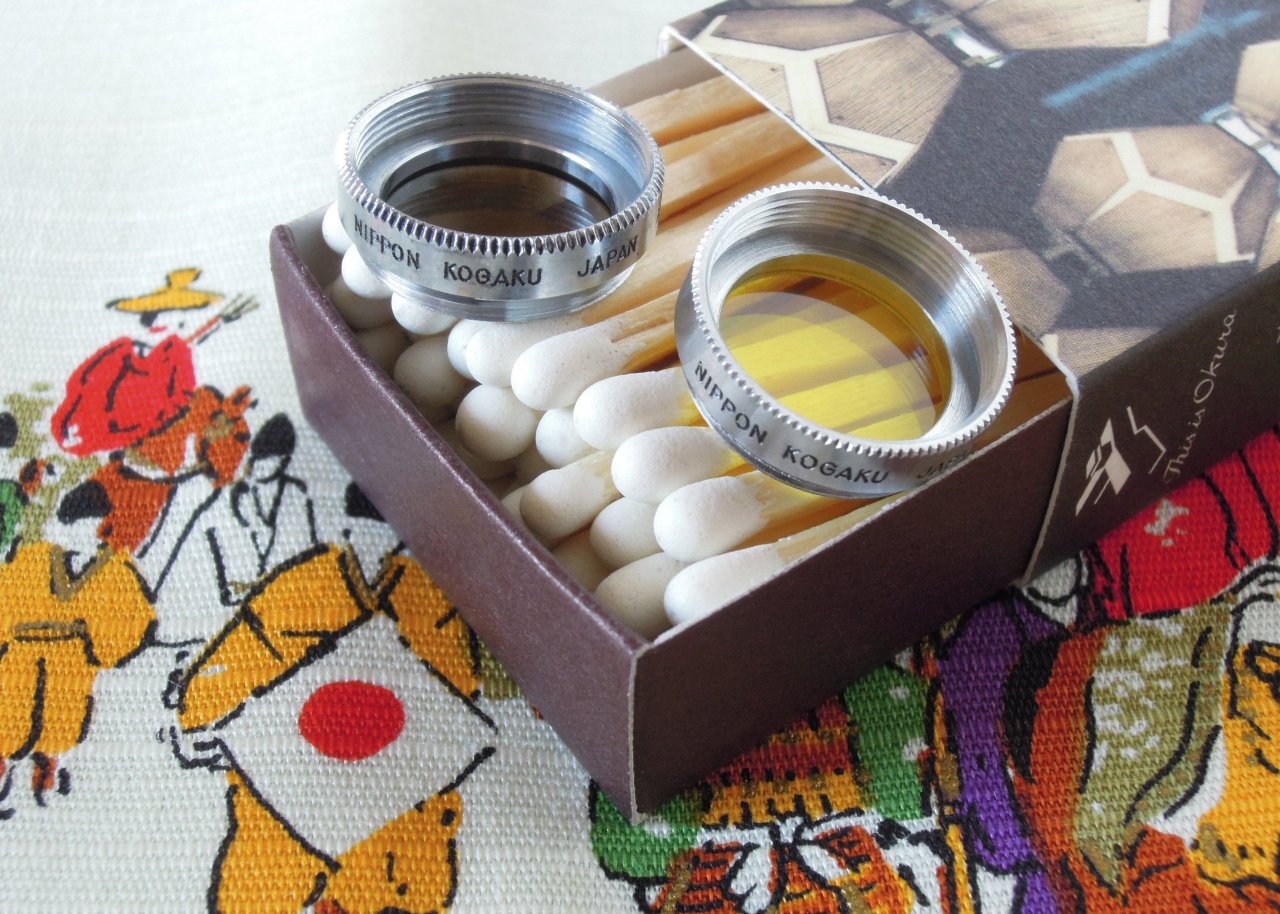 NIPPON KOGAKU JAPAN Engraved Mark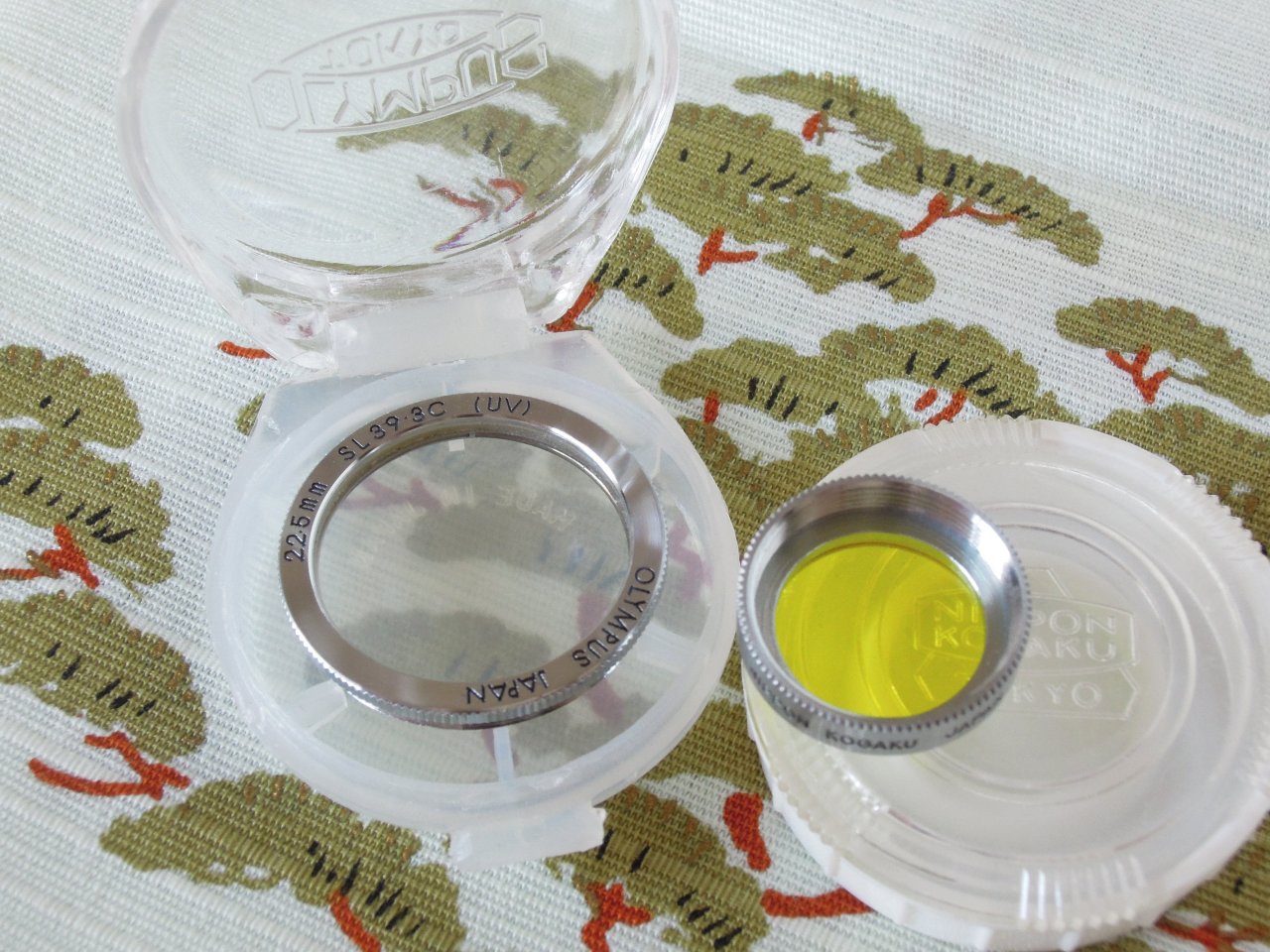 Size Comparison with Olympus Pen 22.5 mm Filter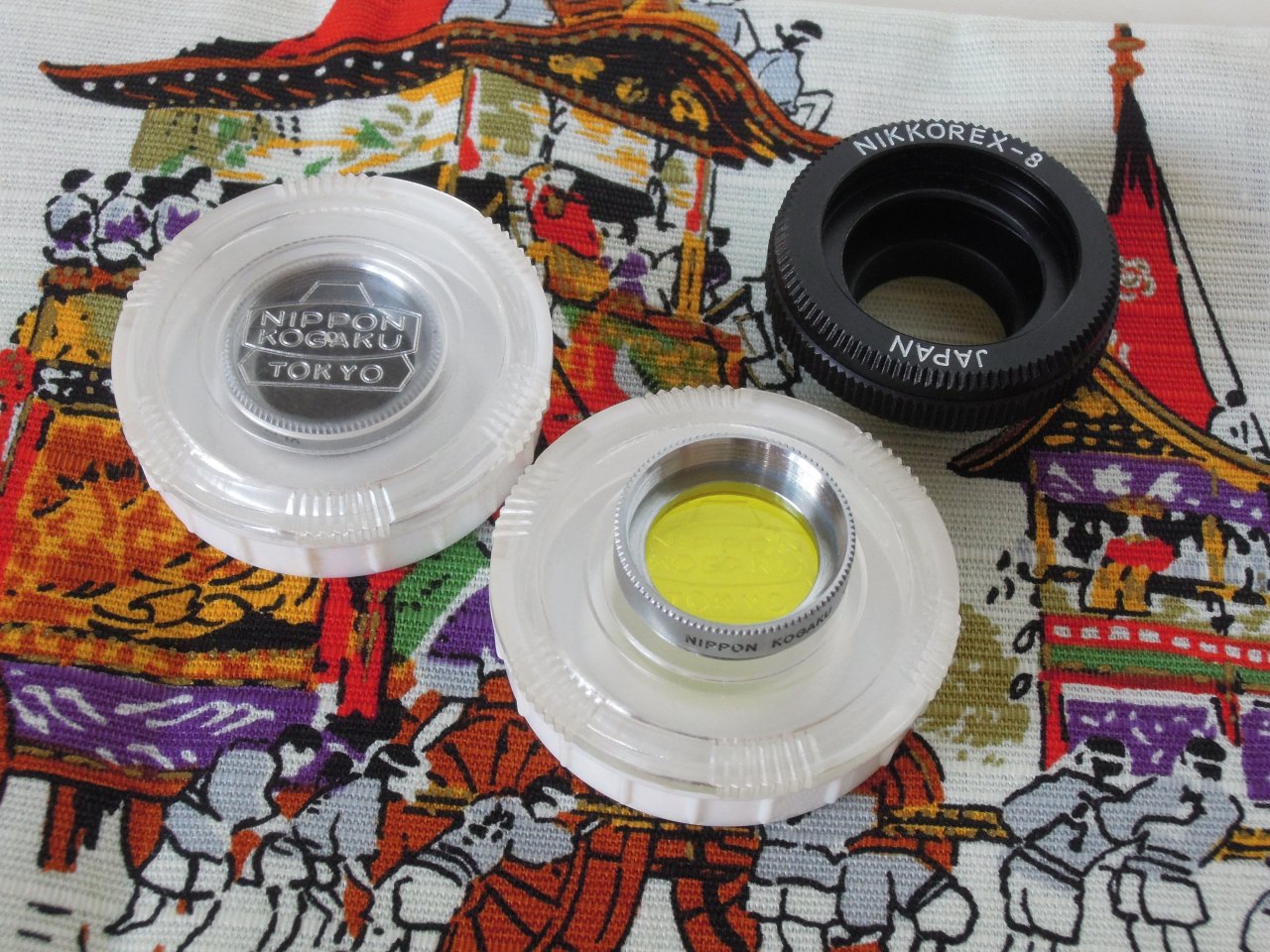 NIKKOREX-8 Designated Filters and Hood
Nikon Kenkyukai Tokyo Meeting
We talked about the 15.0 mm Silver-ring Filters at the Nikon Kenkyukai Tokyo Meeting in January 2006.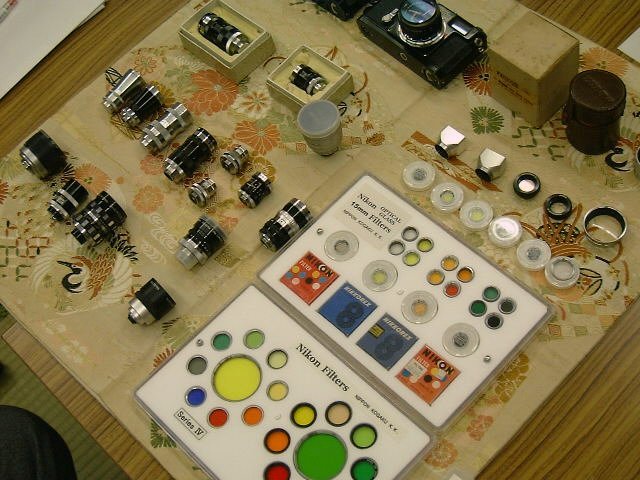 D-Mount Lenses and Nikon 15.0 mm Silver-ring Filters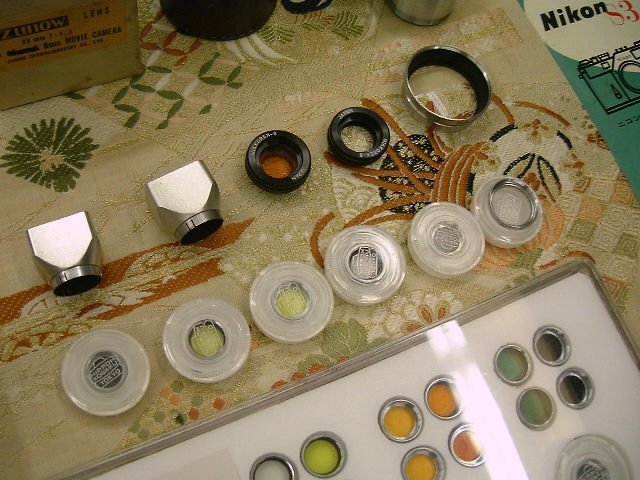 NIKKOREX-8 Designated Filters and Hoods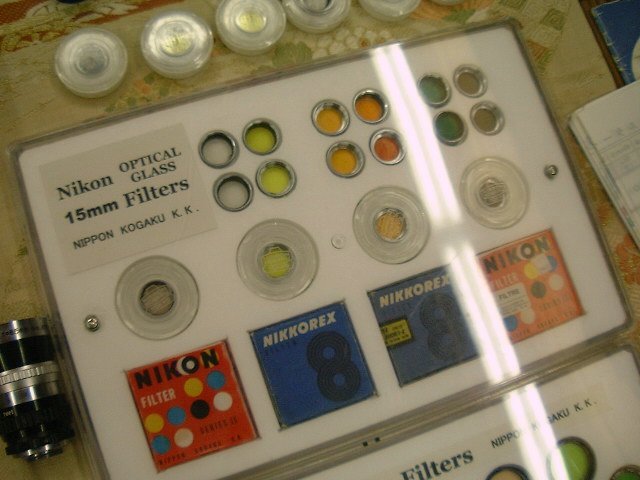 Nikon 15.0mm Silver-ring Filters and Paper Box
Back to RED BOOK NIKKOR
---
Copyright Michio Akiyama, Tokyo Japan 2001, 2021