SAGAWA Card History and His Work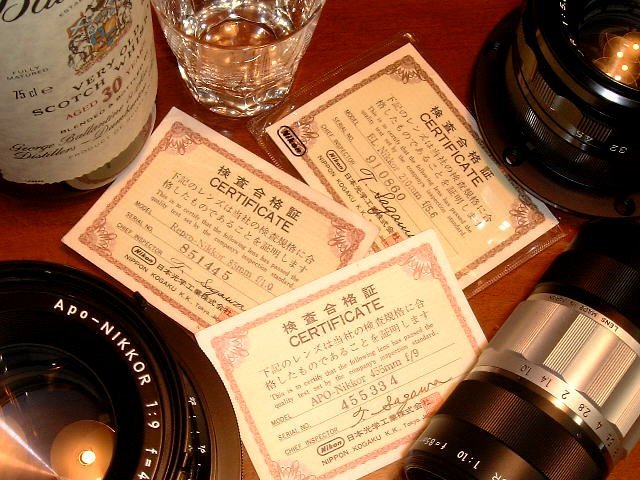 SAGAWA Card History and His Work
Collection of SAGAWA Cards
Do you know Mr. Takeshi Sagawa, Inspector Specialist of Nippon Kogaku?
SAGAWA Cards
A signature of T. Sagawa is written on the inspection card of this REPRO-Nikkor 85mm F 1.0 lens. A signature is also written on the inspection card of the other lenses with T. Sagawa. We called them "SAGAWA Card".
Do you know Mr. Sagawa?
Mr. Takeshi Sagawa is an inspector of Nippon Kogaku. He is the most famous person for Special Nikkor collector all over the world. Because you can find out the card with his signature. He was the specialist of the inspection of a special Nikkor lens specialty.
He was born in 1921. I heard that he was admired from all the Nikon people. He was the gentleman who was sincere and loved the winter sports.
When I published this web site, a Nikon person inform me about his news. It was regrettable news for me. He had already passed away in 1999. I found out the Spirit of Nippon Kogaku from his work.
Goodbye Sagawa-san. And thank you very much.
I do not forget you.
Back to RED BOOK NIKKOR
---
Copyright Michio Akiyama, Tokyo Japan 2001, 2021