Process Nikkor 260mm F10 Exclusive Grand Lens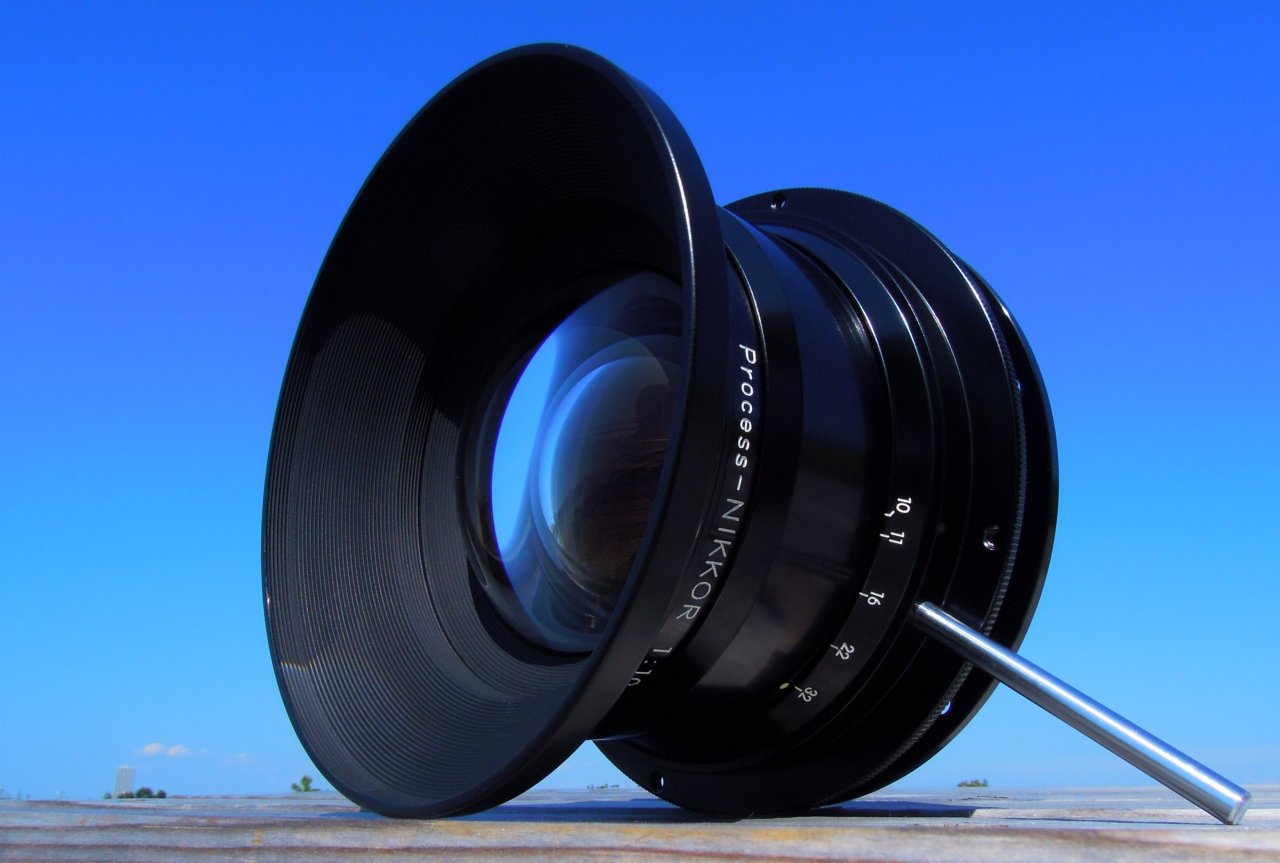 Exclusive Grand Lens
PROCESS NIKKOR 260mm F10
State-of-the-Art
Powerful Masterpiece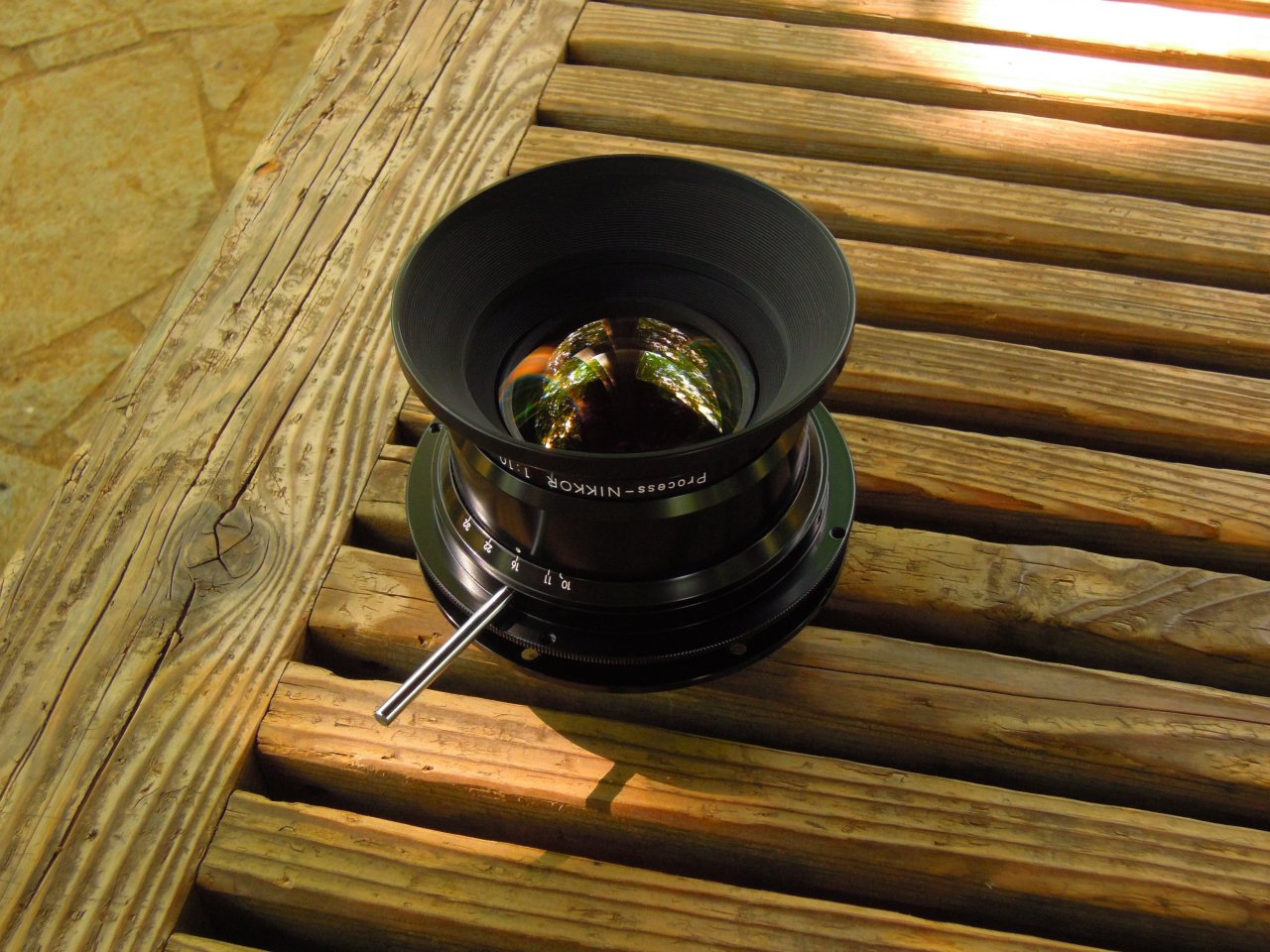 Powerful State-of-the-Art Lens
Process Nikkor 260mm F10
My first impression of the lens was wow! Sugoi!! This is a big lens for wide lens.
One of the more exotic and rare lenses for the PROCESS NIKKOR series.
The Process Nikkor 260mm F10 consisted of four lens elements set, in a supernatural and black painted super wide barrel.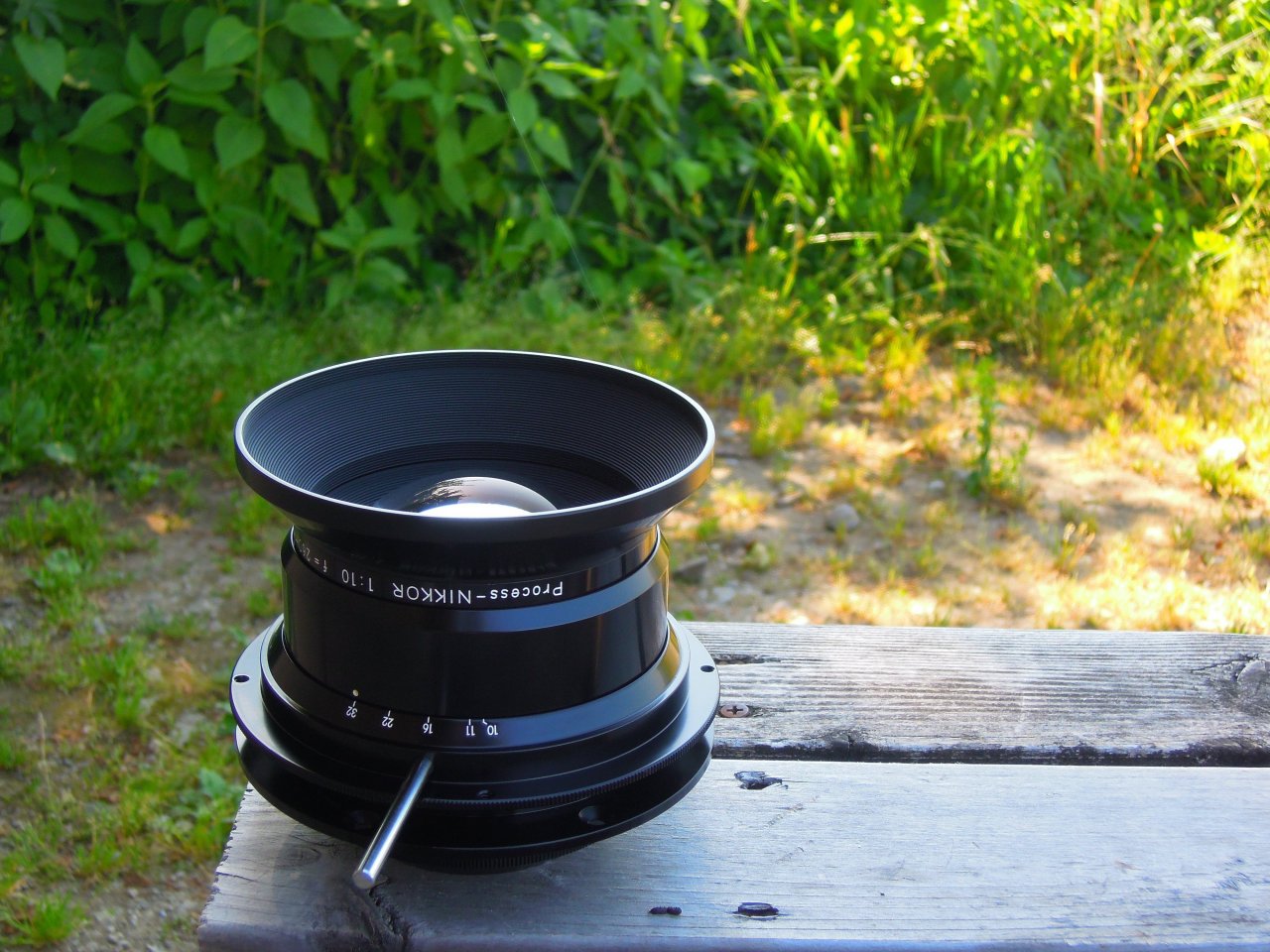 Afternoon Stillness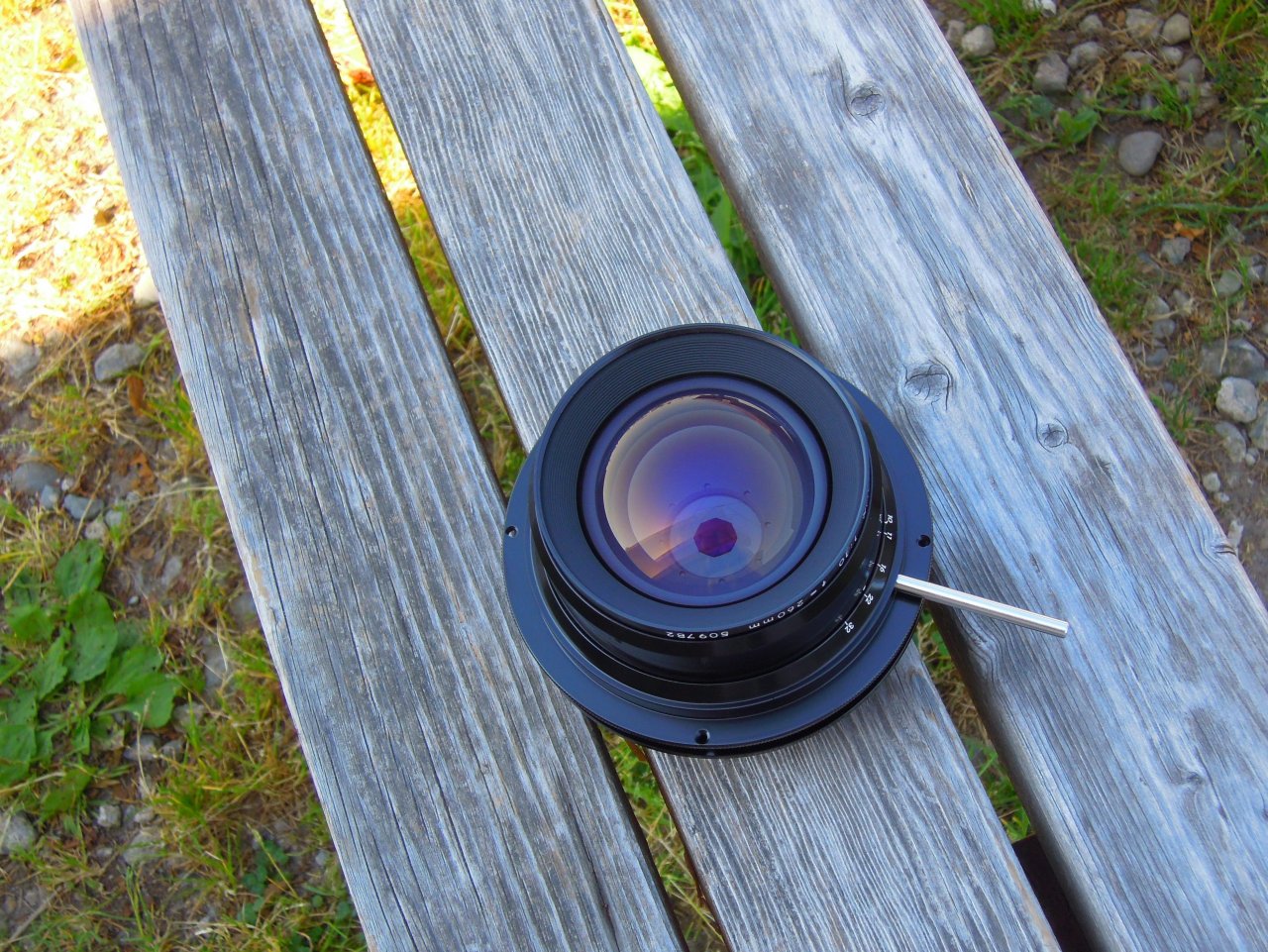 The Subject is Lens
Big Lens
Do you know the usage of this lens? The Process Nikkor is the lens for the big industrial camera over 8x10, 12X20 inch format. An image circle is 800 mm at F22 !! Therefore, the lens is highly efficient.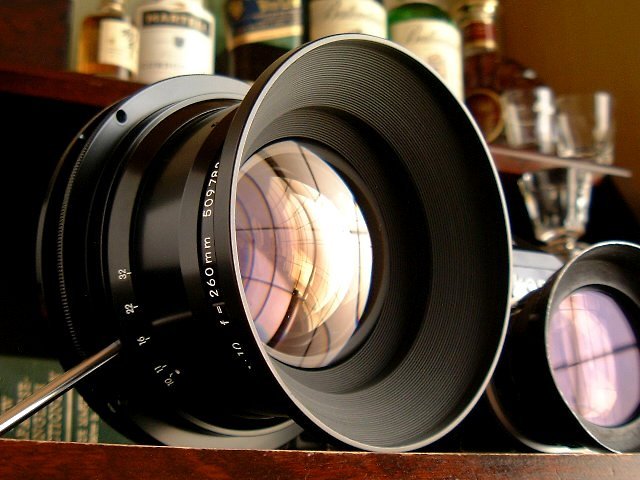 A Quiet Afternoon's Den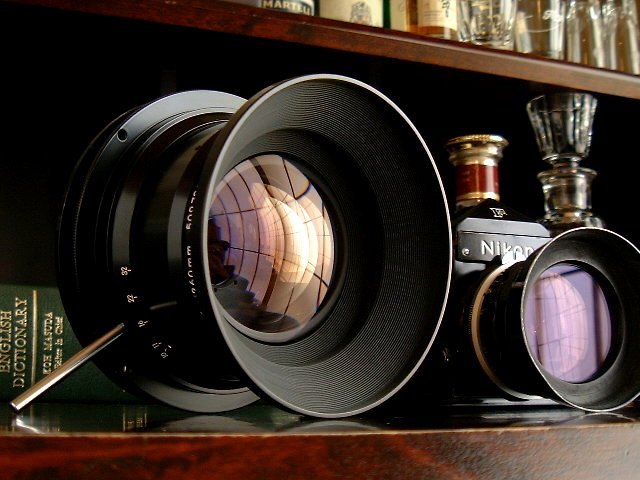 Process Nikkor 260mm F10 and Nikon F
Collector's Note
You can see very beautiful and gorgeous full body of the great lens. And you can make the fantastic legend with this dream lens.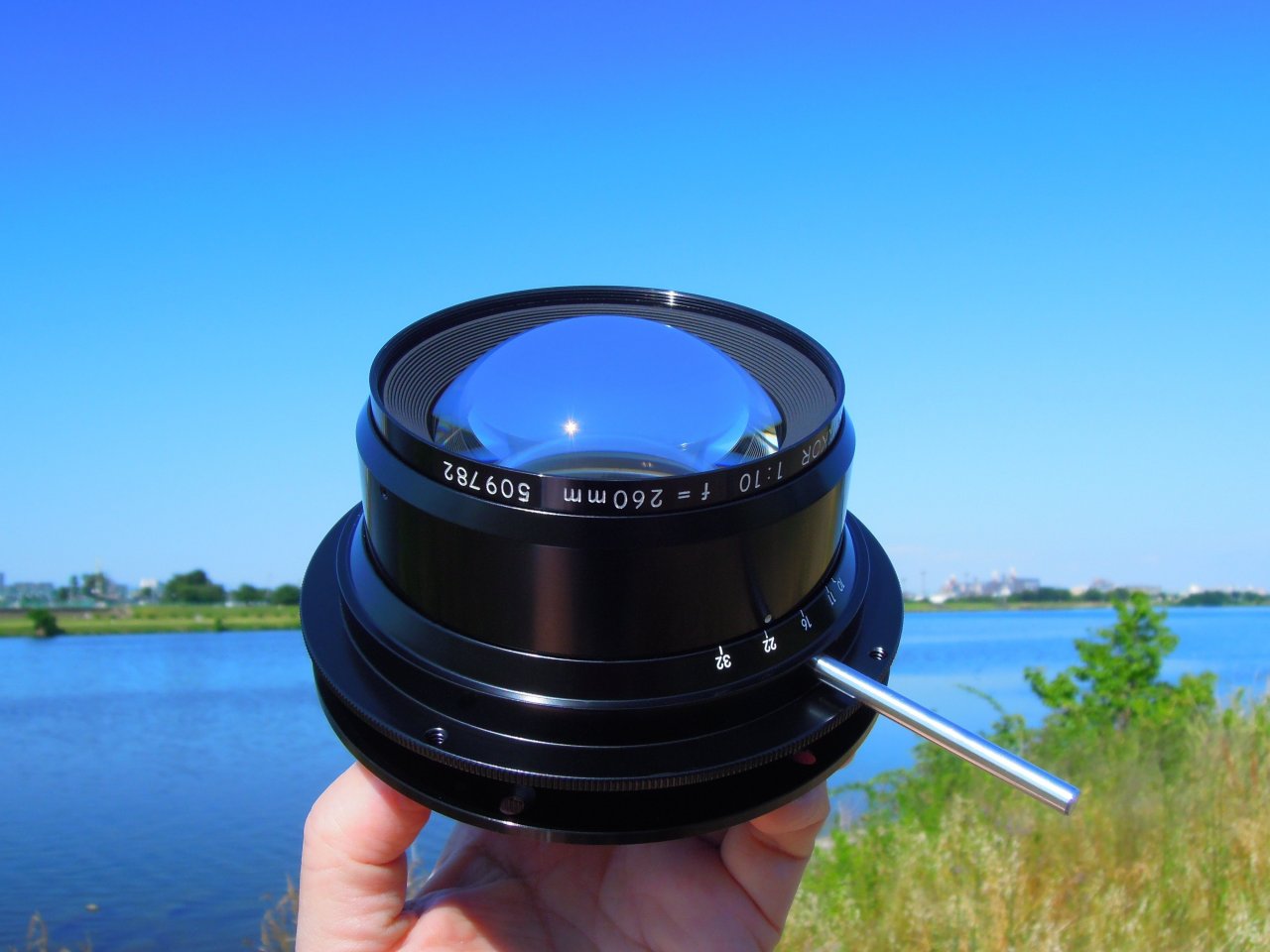 Topogon Designed Lens
There are the following 4 kinds of lenses in Process-NIKKOR.
- Process-NIKKOR 180mm F10 (Image area 540 mm⌀)
- Process-NIKKOR 210mm F10 (Image area 630 mm⌀)
- Process-NIKKOR 240mm F10 (Image area 720 mm⌀)
- Process-NIKKOR 260mm F10 (Image area 800 mm⌀)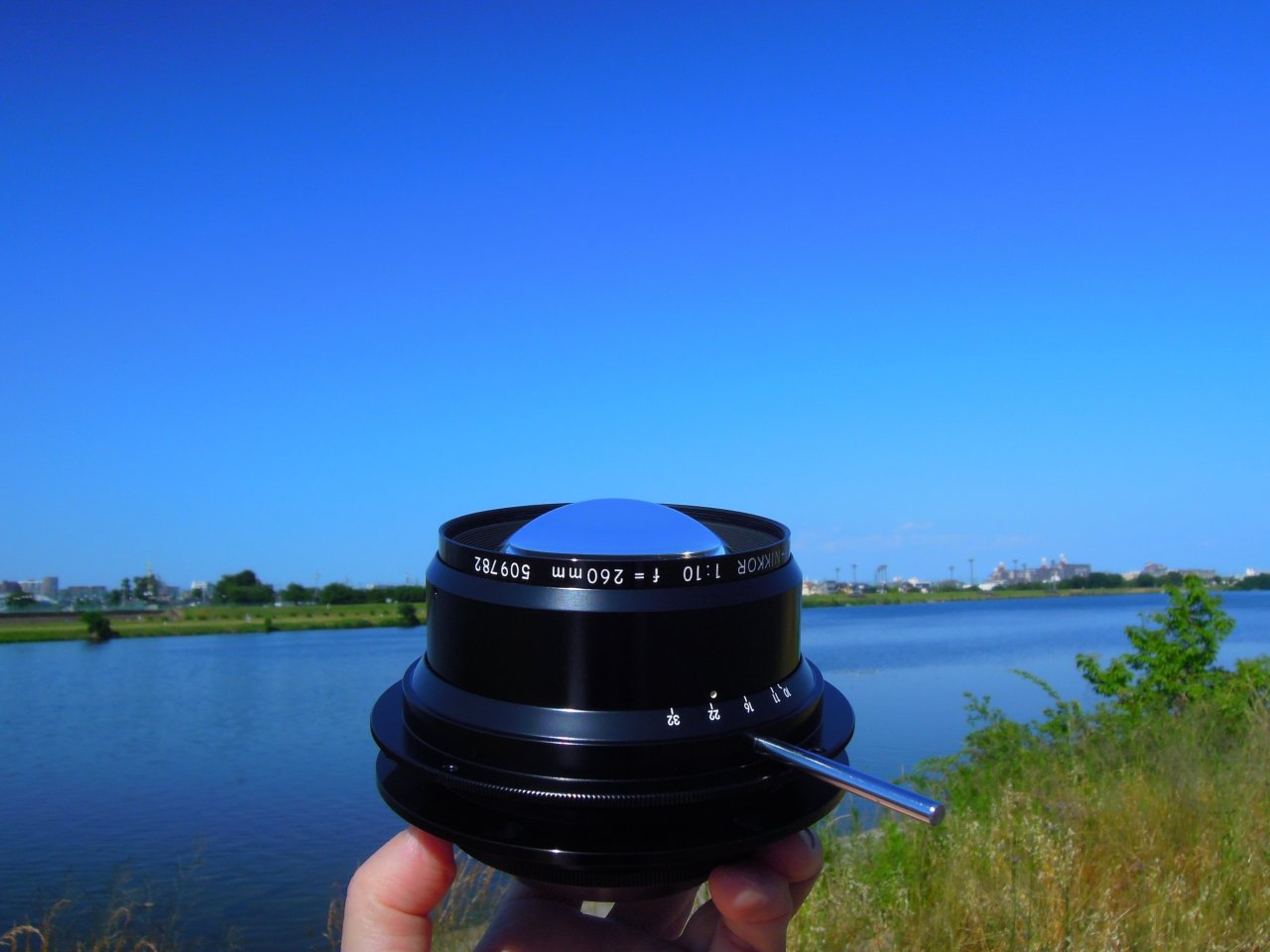 Heavenly Sky and River Flow
Specifications
Process-Nikkor 260mm F10
Focal length : 267 mm
Max. aperture : f/10
Min. aperture : f/32
Lens construction : 4 elements in 4 groups
Standard magnification : 1 X
Magnification : 1/2 to 2 X
Picture angle : 68° (at F16), 74° (at F22)
Vignetting : 0% (at 68° F16), 0% (at 74° F22)
Standard wavelength : 400 nm - 650 nm
Image area : 720 mm⌀ (68° ), 800 mm⌀ (74° )
Subject area : 720 mm⌀ (68° ), 800 mm⌀ (74° )
Overall working distance : 1,070 mm
Mount : Screw d=90 mm p=1 mm
Lens adapter plate o.d. : 121 mm
Weight : 930 g
Actual weight : 808.0 g
Accessories : Lens hood, Front and rear lens caps
Release date : 1968
Price :
78,000 Japanese YEN (1974)
78,000 Japanese YEN (1976)
78,000 Japanese YEN (1977)
78,000 Japanese YEN (1982)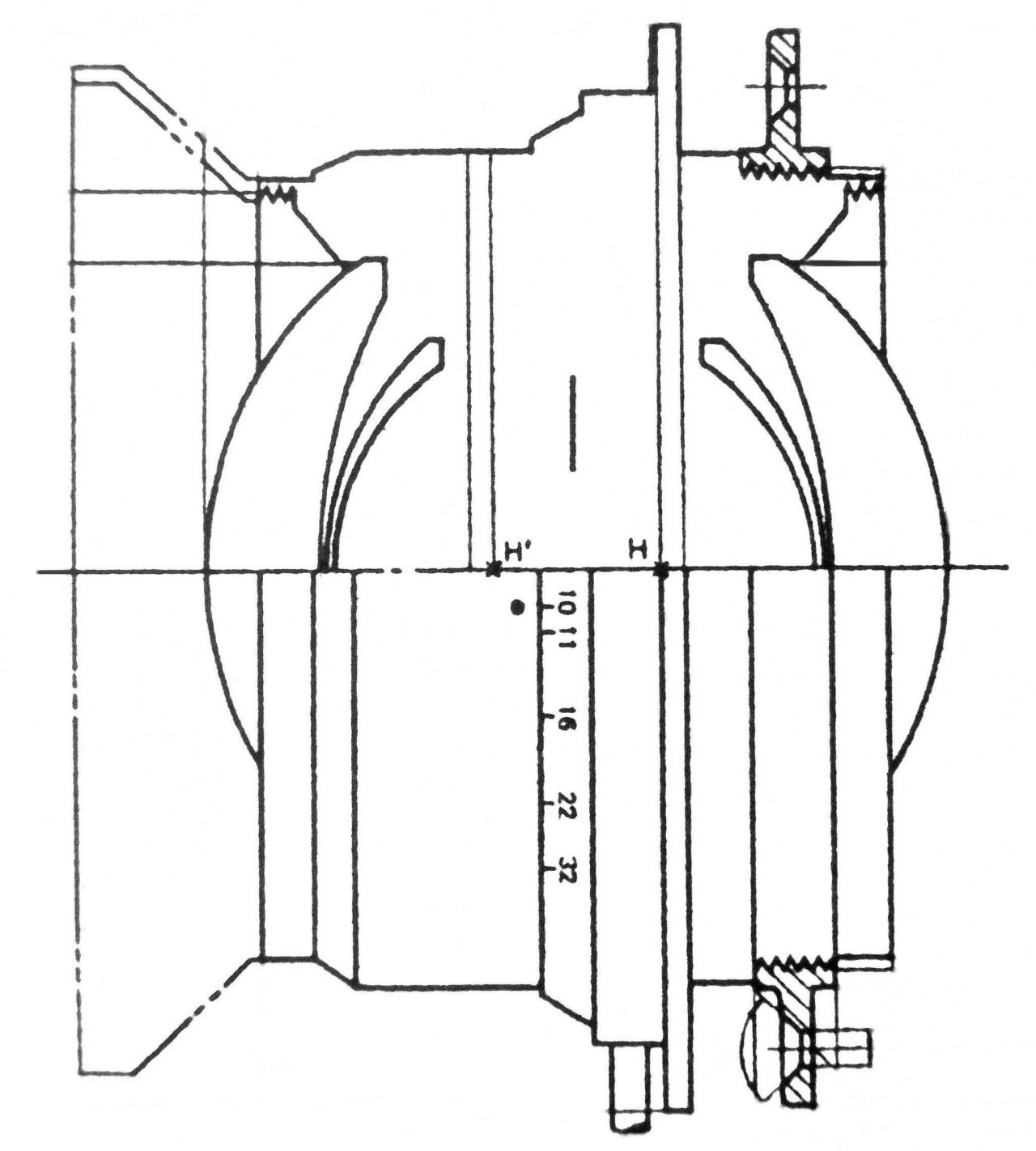 Process Nikkor 260mm F10 Lens Costruction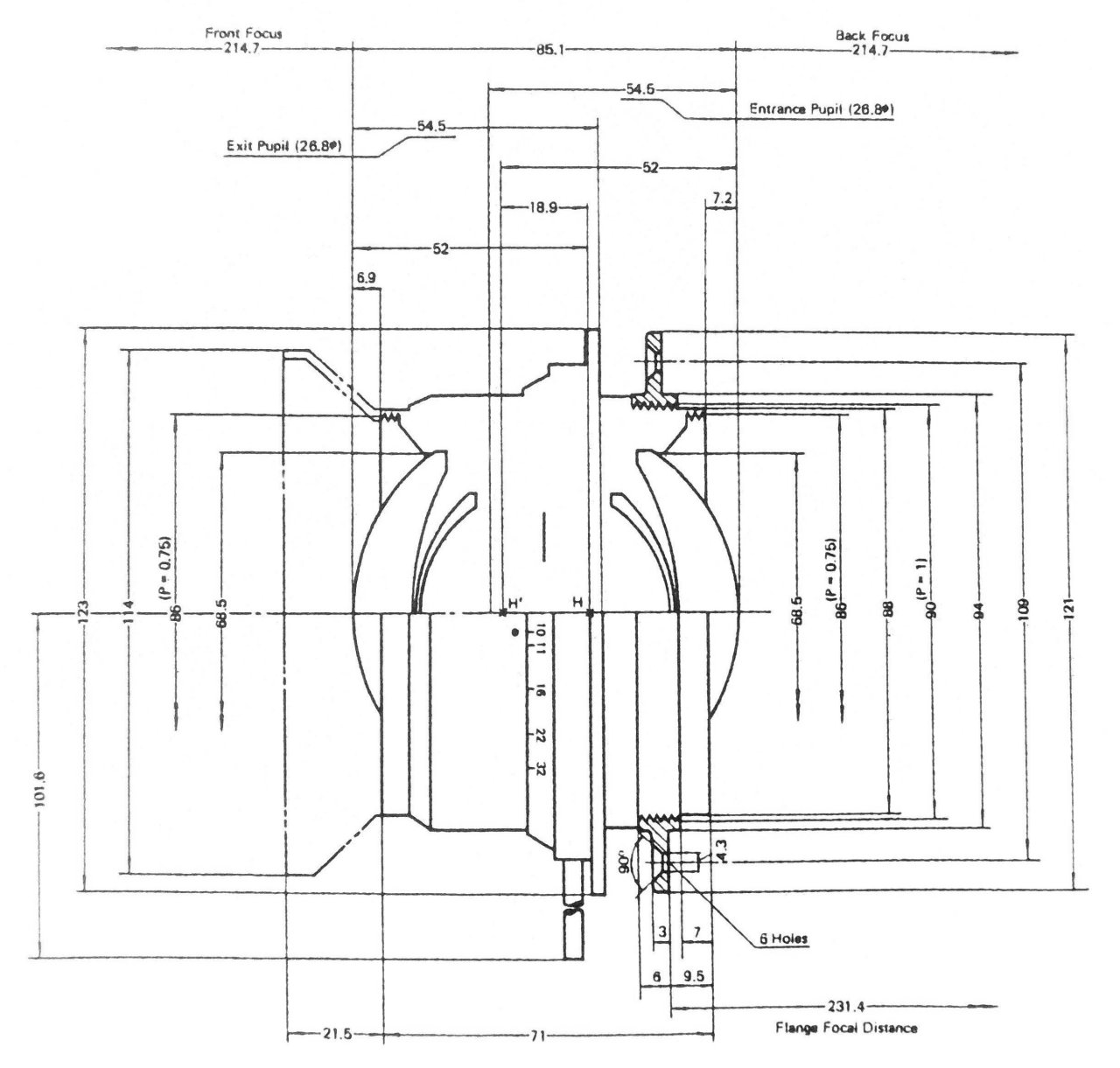 Lens Costruction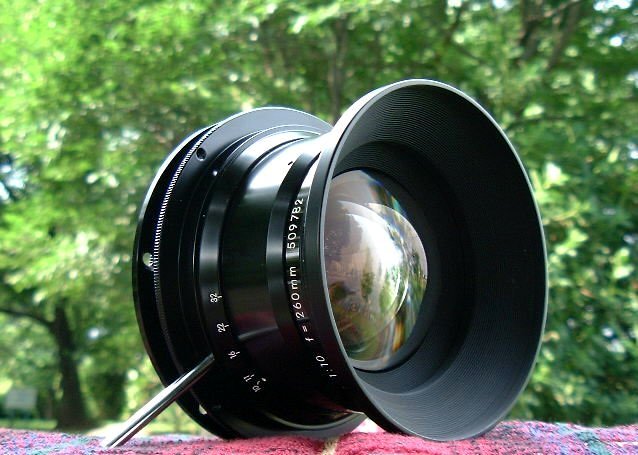 A Long Stick is Most Charming Feature
About the Weight of the Lens
According to the Nikon Process-Nikkor brochure ( 8208-01 KJC 301-5/1 ), the weight of the lens is described as 930 g. However, the weight of the lens alone is 808.0 g.
Weight of lens and accessories are shown below.
| | |
| --- | --- |
| Lens | 808.0 g |
| Front cap | 43.5 g |
Does the weight of 930 g mean the total weight of the lens, front and rear caps, and lens mount?
Lens Story
I got this Process Nikkor 260mm F10 lens from the U.S. in 2002. The lens had been unused for a long time in one corner of the warehouse.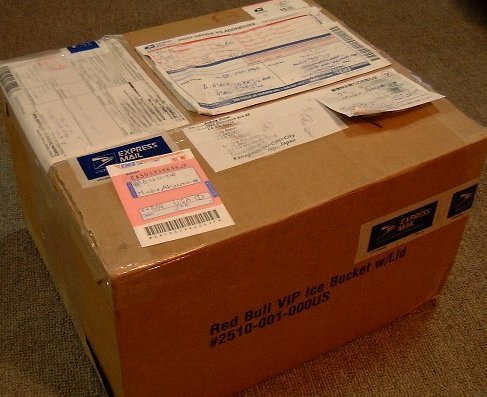 Process Nikkor 260mm F10 Just Arrived
The rim of the lens is engraved as "Process-NIKKOR 1:10 f=260mm Nippon Kogaku Japan" with white painted character. Nippon Kogaku is sign of the high-end performance and optical engineer spirit.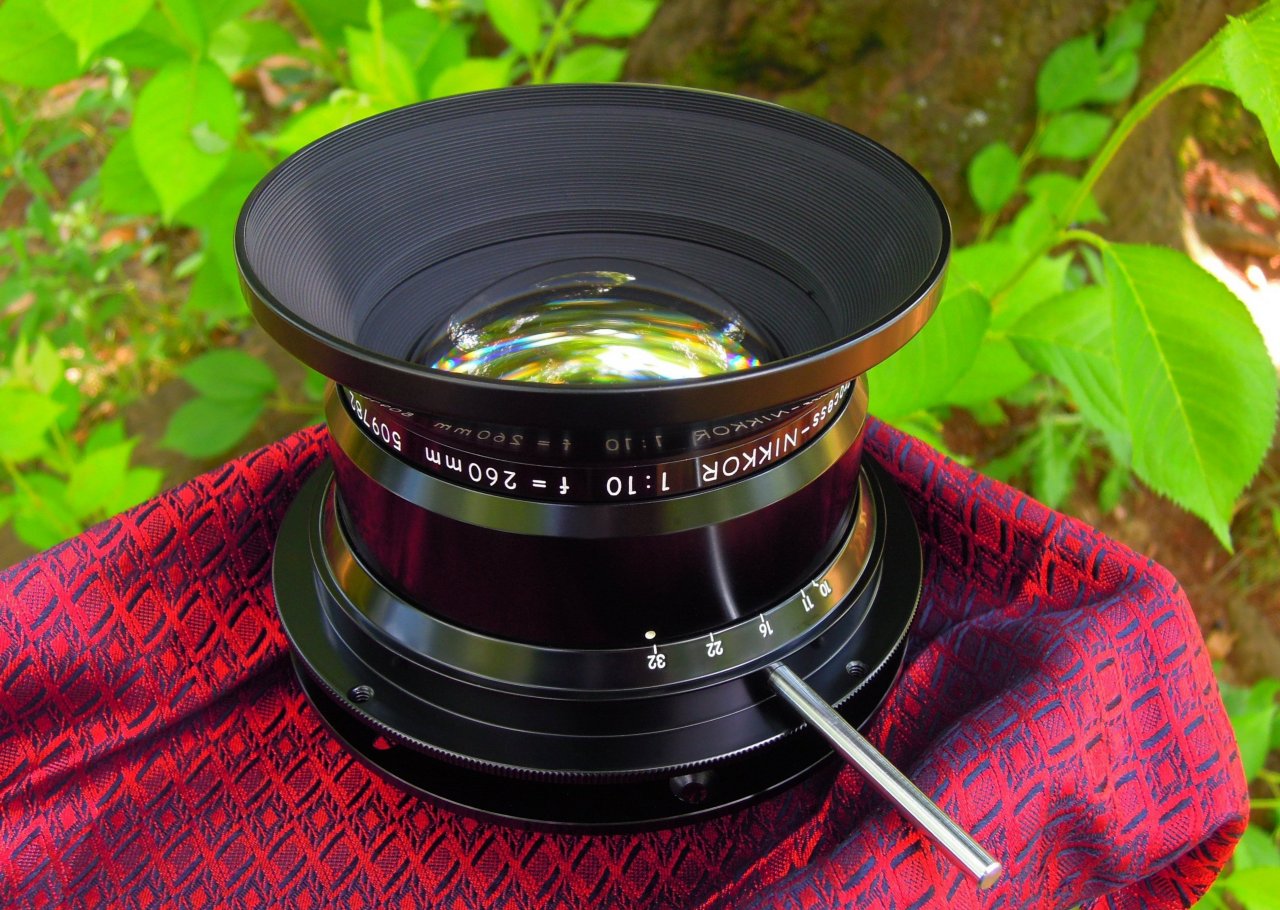 Beautiful Japanese Industrial Products
Illustrated Process Nikkor Gallery
I would like to show you complete set of Process Nikkor for your reference. You can get the large size image by clicking on the following some photographs.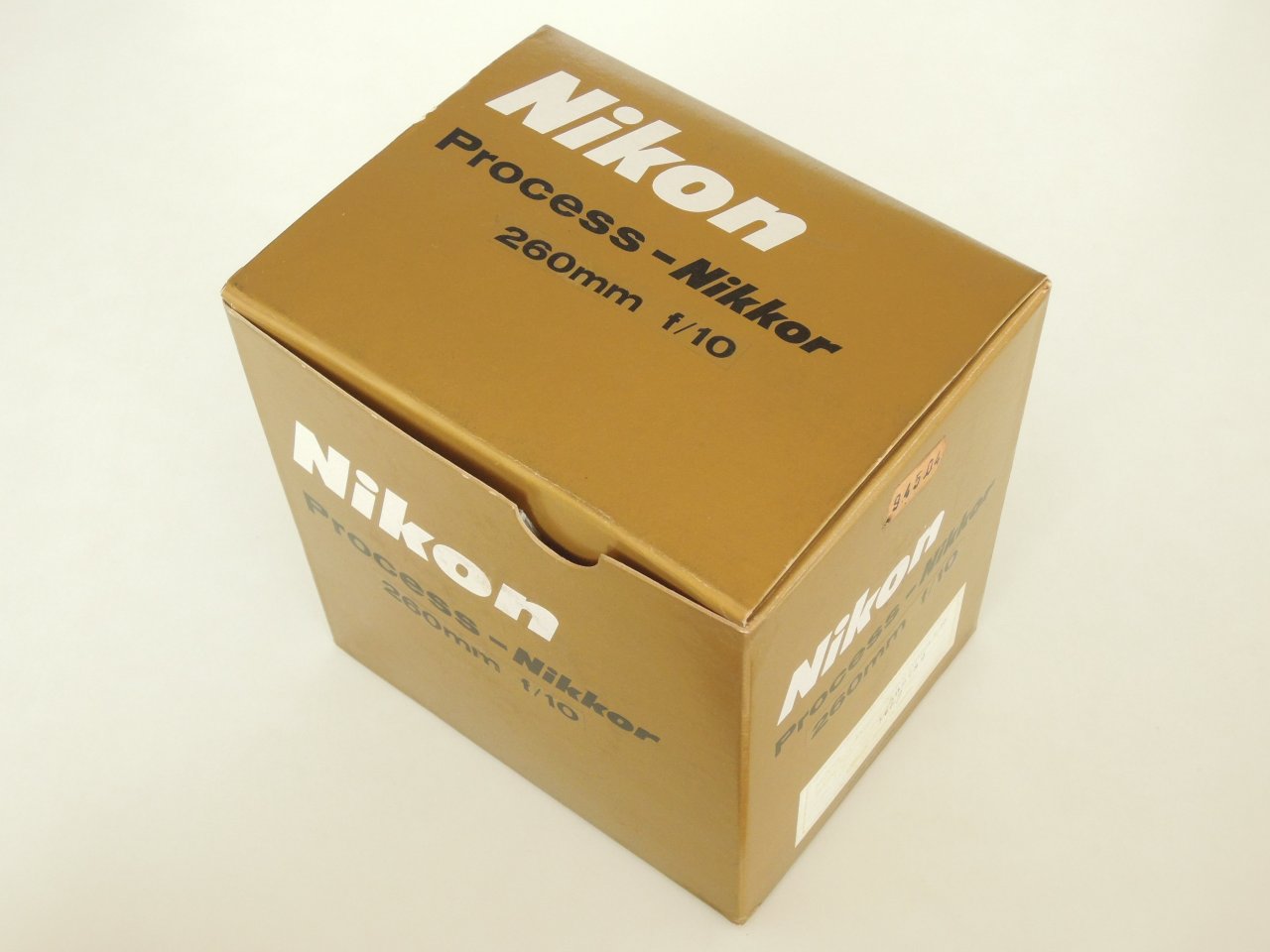 Nikon Golden Craft Box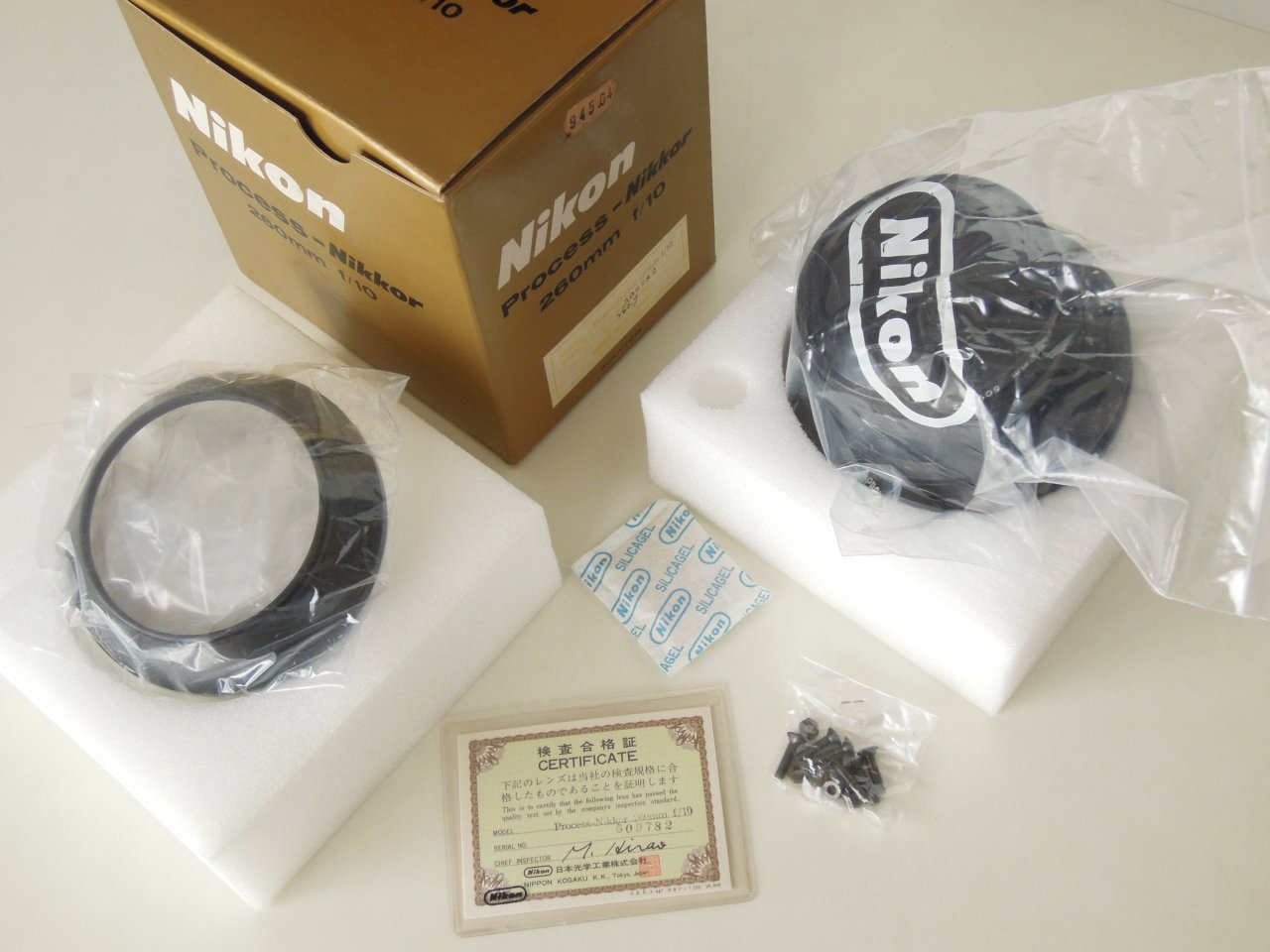 Lens and Accessories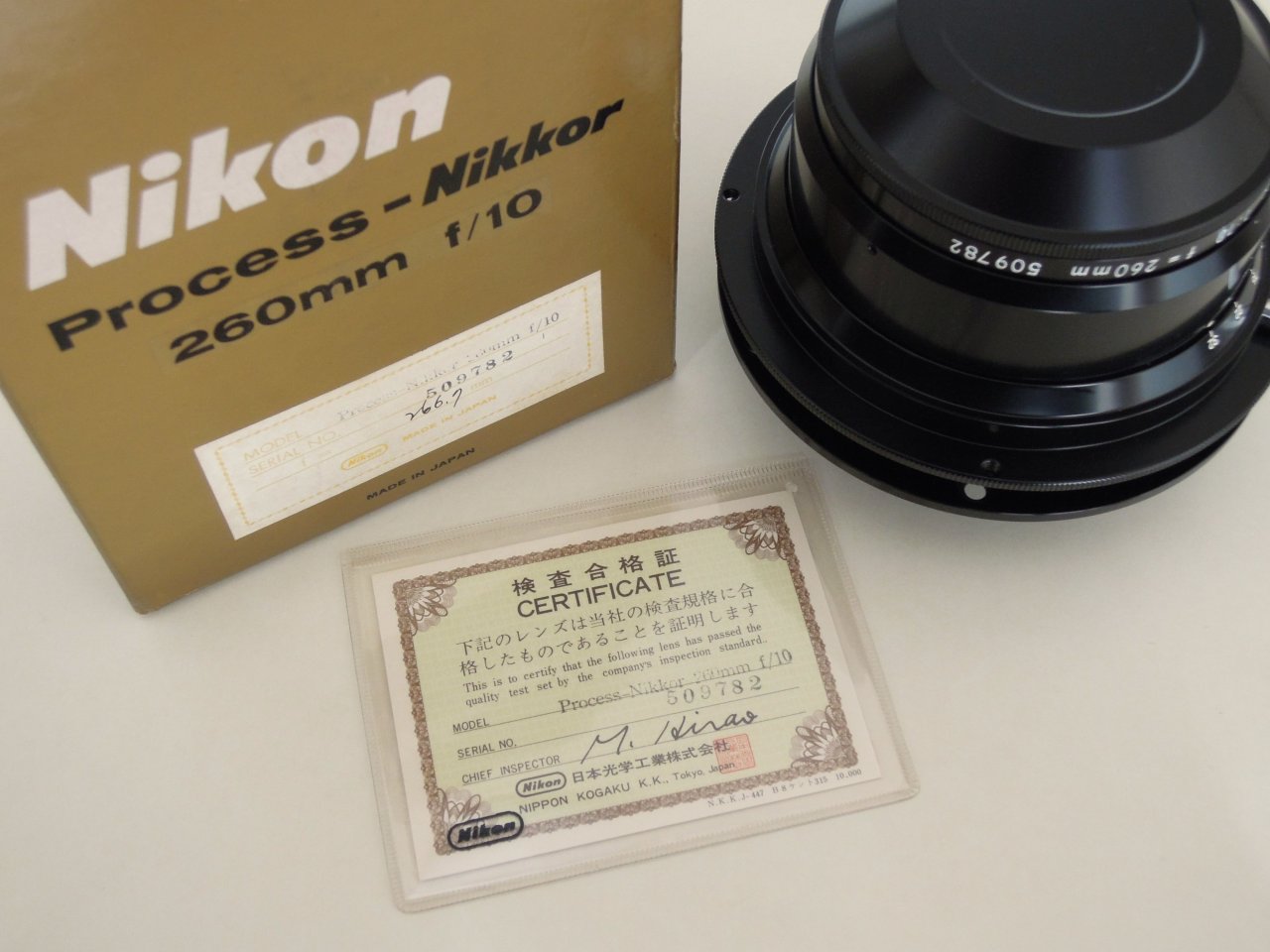 Lens and Box and Card Serial Numbers Match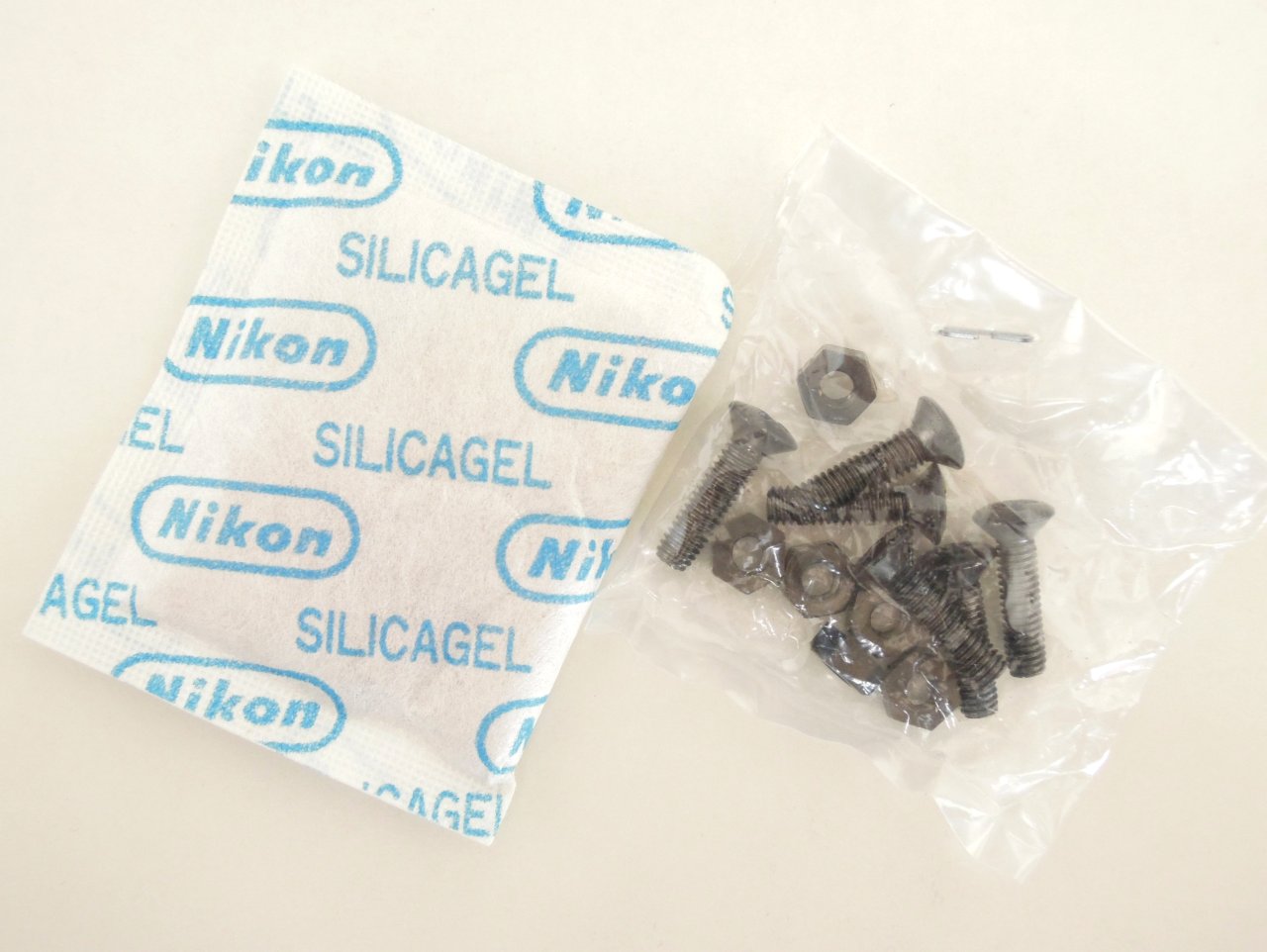 Nikon SILICAGEL and Bolts & Nuts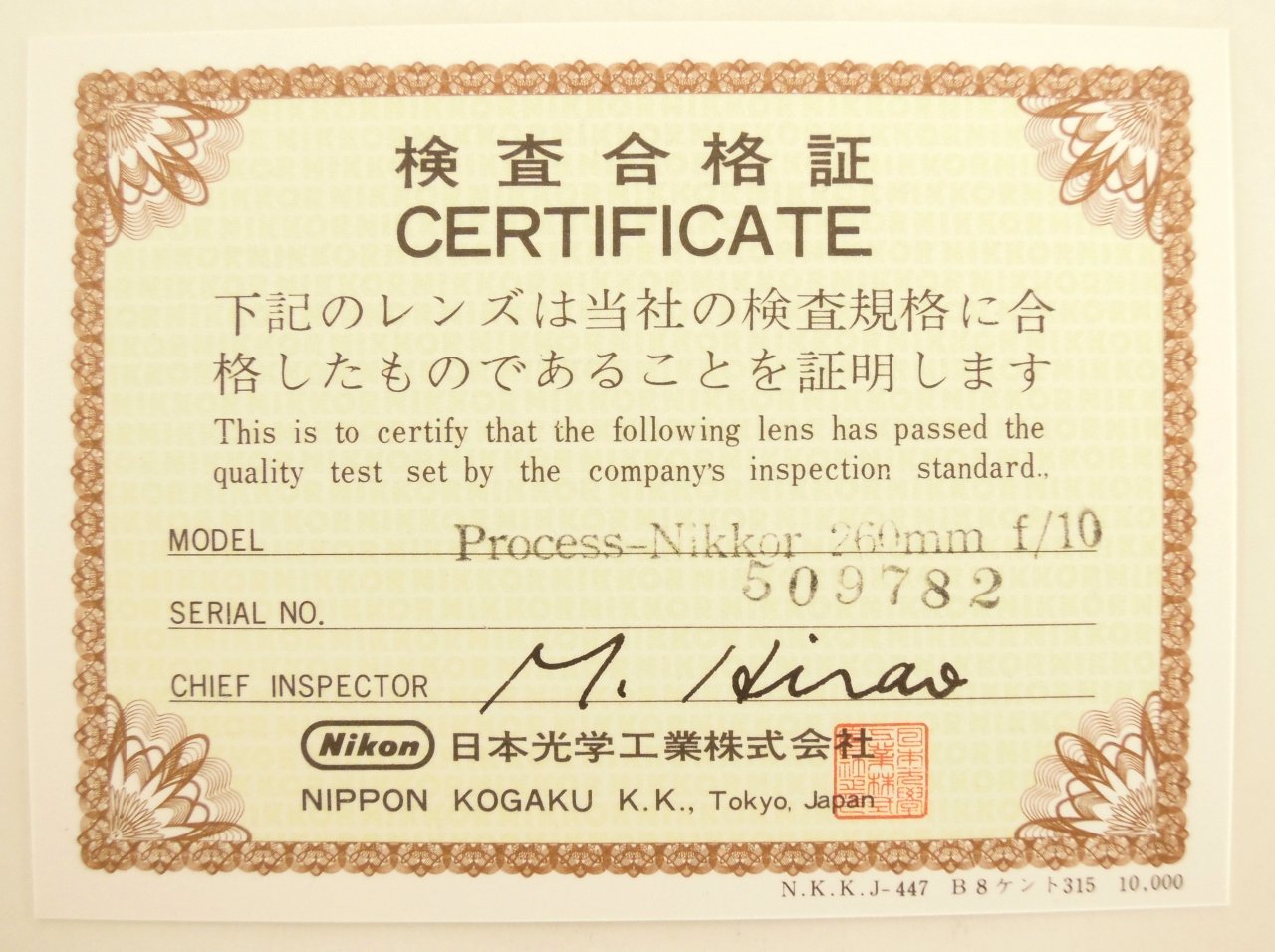 Certification Card
The name of the chief inspector is signed on the certification card with "M. Hirao".
The name is Mr. Matsuo Hirao.
At that time, he was a manager of the inspection team of Nippon Kogaku K.K.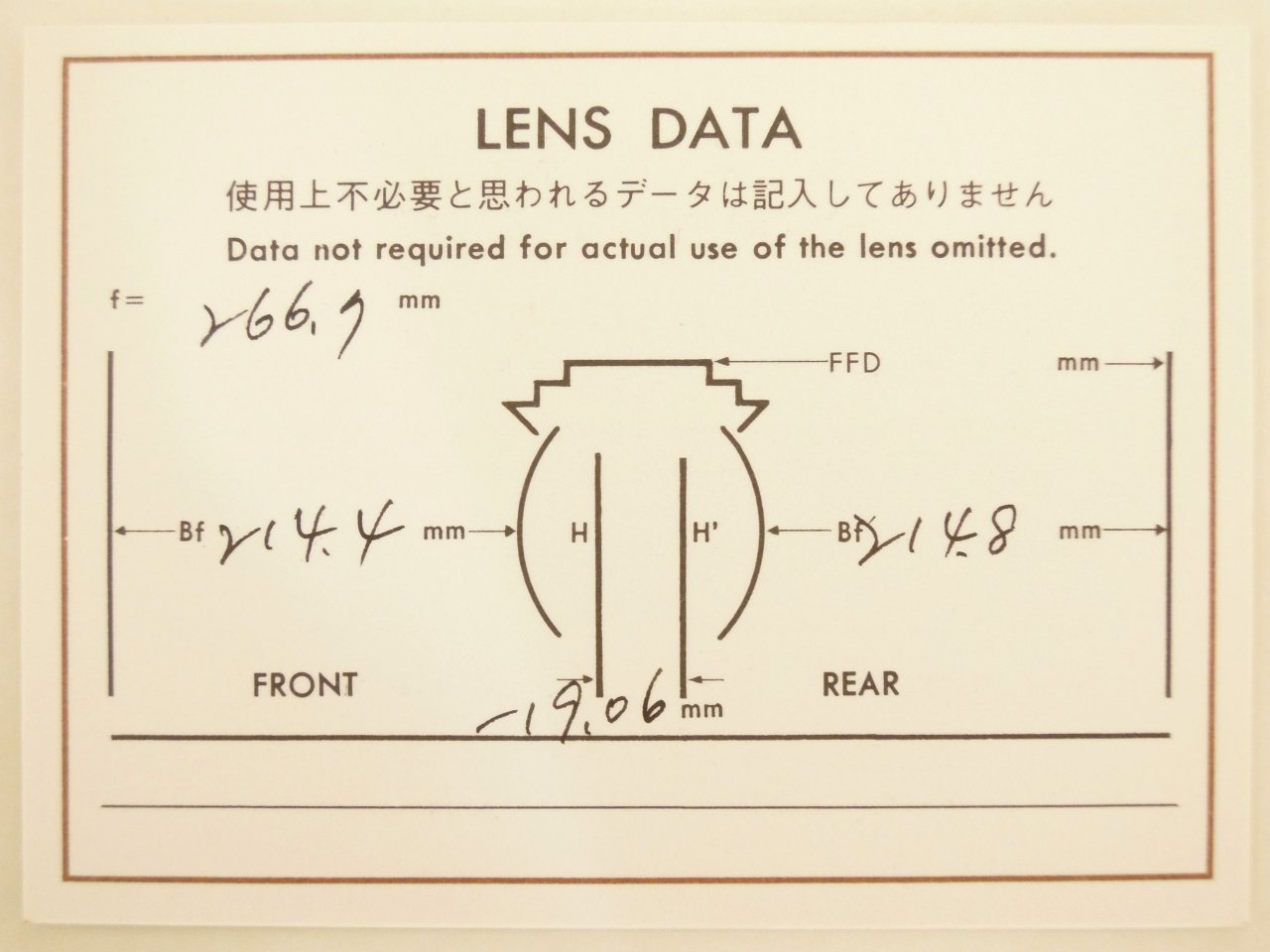 LENS DATA
Cool Zen Lens
The Process Nikkor 260mm F10 lens is indulging in meditation.
The inside of the bamboo forest is cool. The lens should be cool.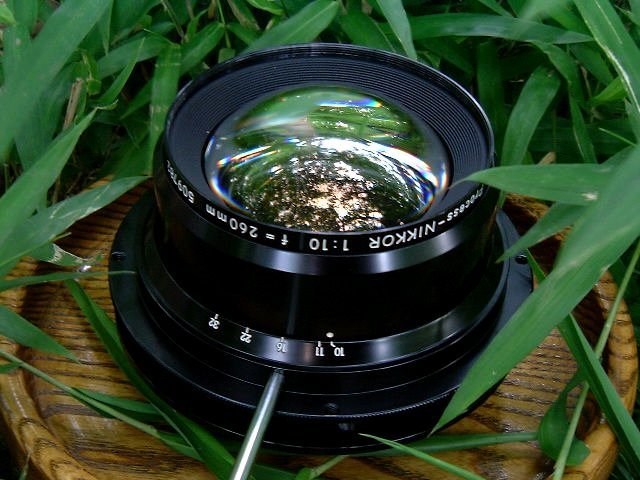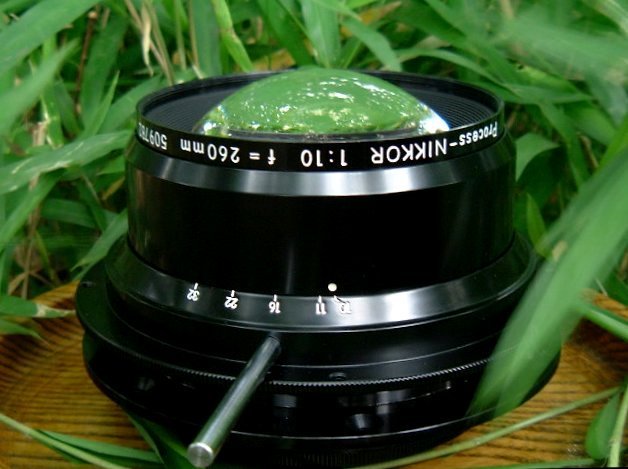 Process Nikkor 260mm F10 Silent Afternoon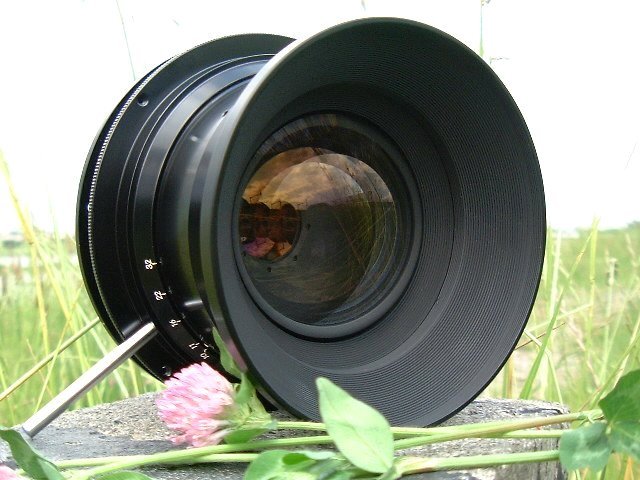 Lens is not thinking about anything
The State-of-the-Art Lens
Japanese industrial products are beautiful. High performance products are beautiful. Beautiful products are high performance. Even old products are new.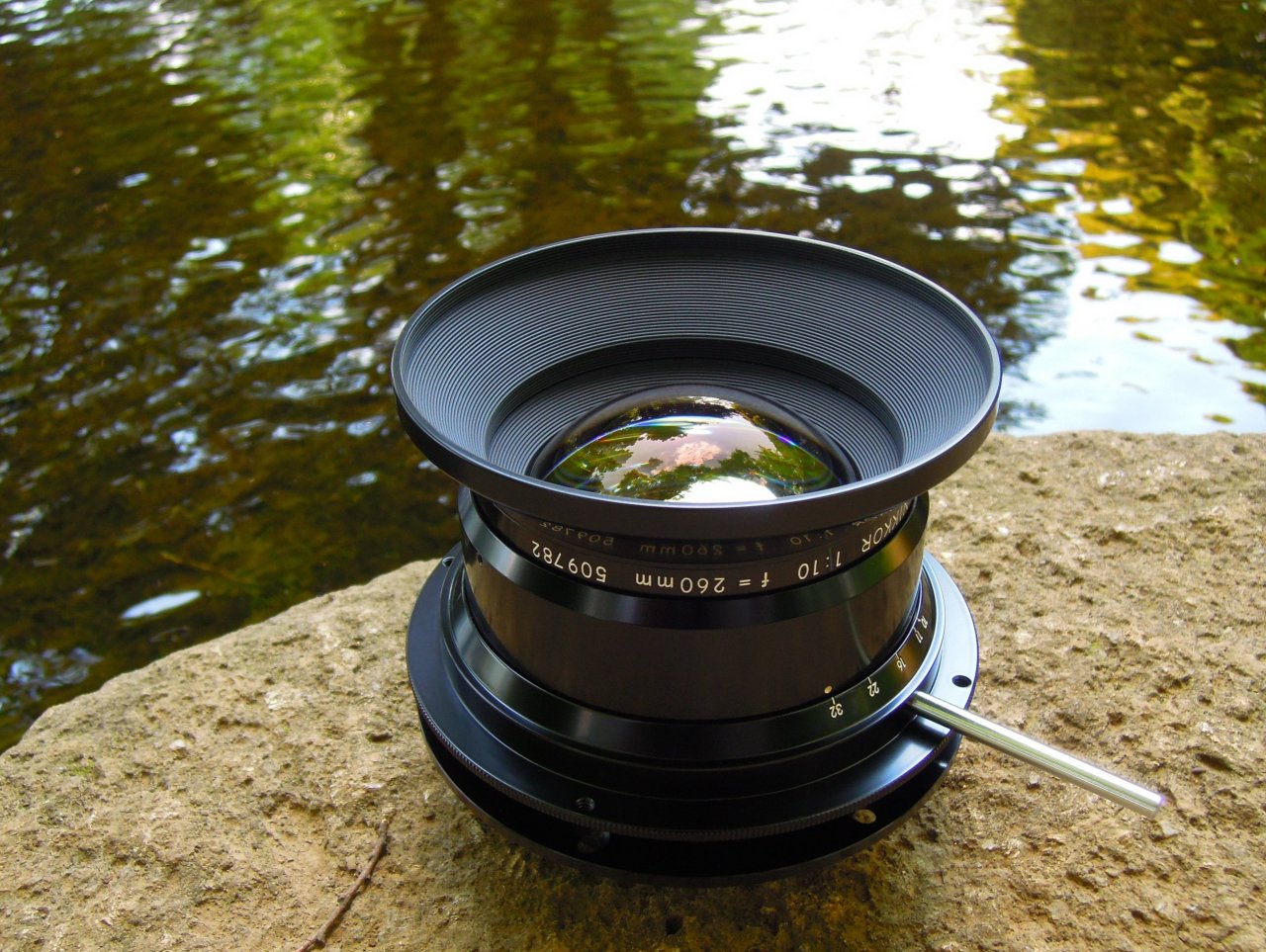 H20 Sound of Water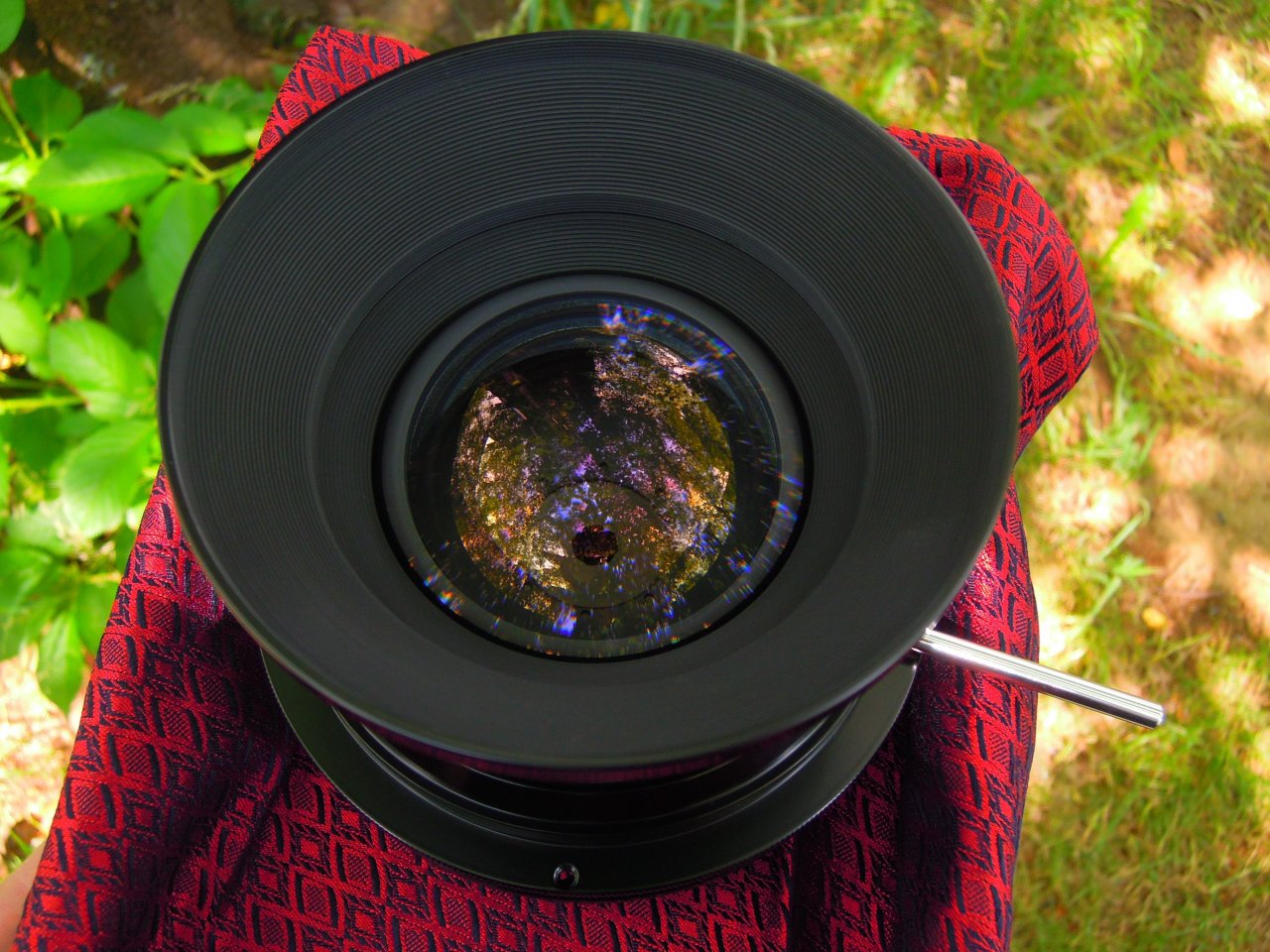 Shine Under Glittering Light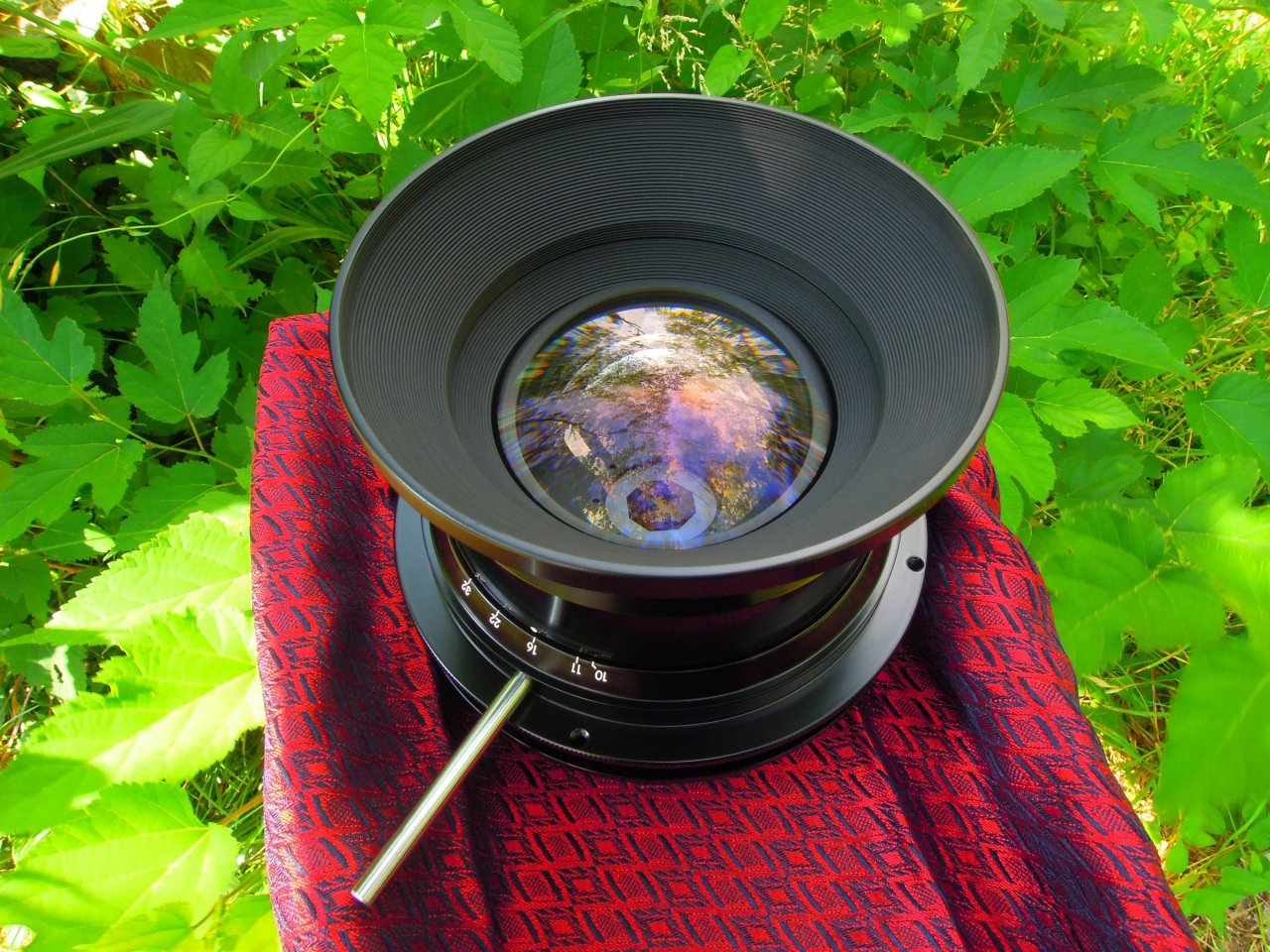 In a Lively Summer Morning
The State-of-the-Art Lens
Back to RED BOOK NIKKOR
---
Copyright Michio Akiyama, Tokyo Japan 2002, 2021