APO Nikkor 455mm F9 in Japanese Tea Break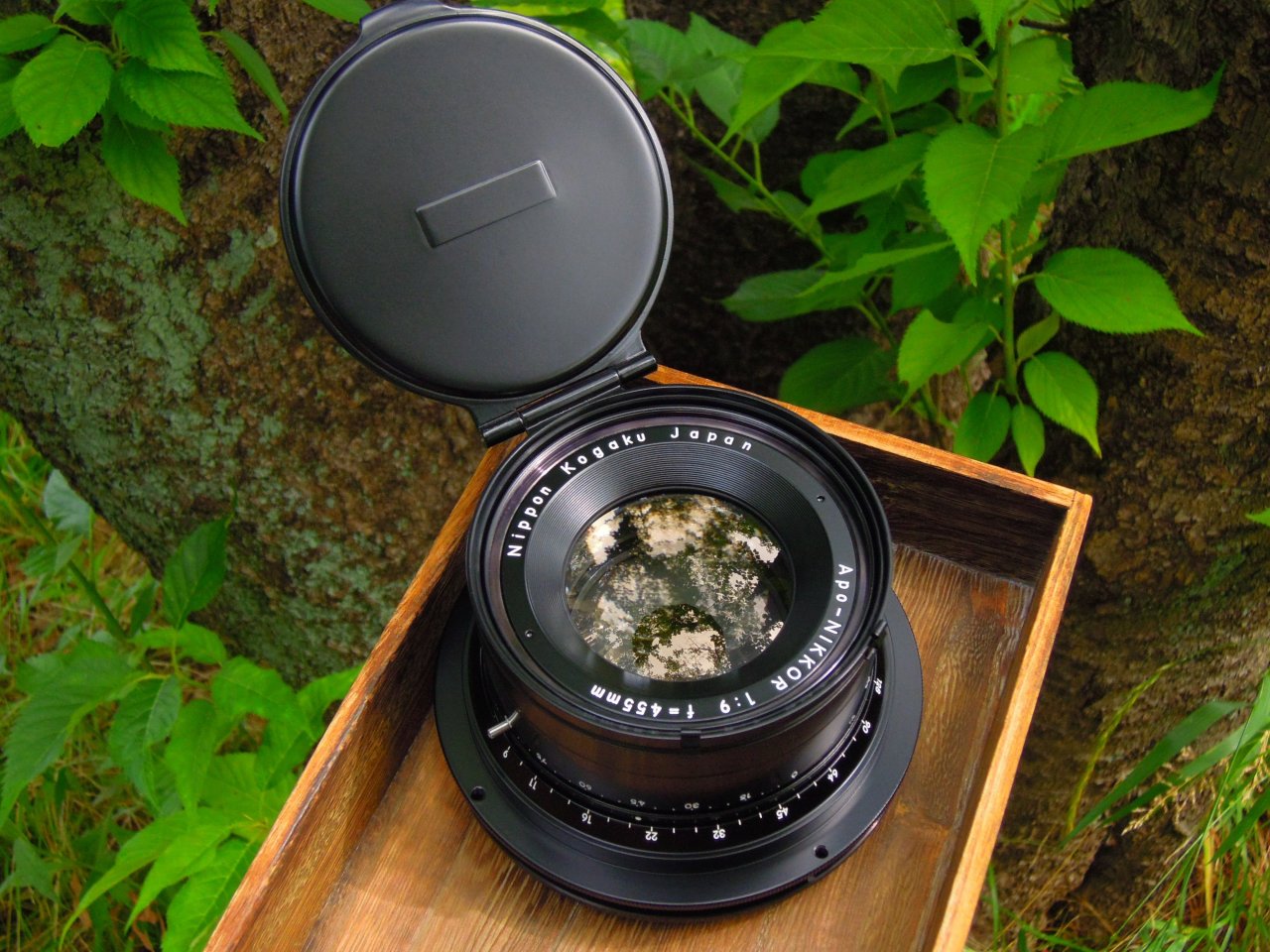 MADE IN JAPAN
May 2018
Nippon Kogaku Japan
APO Nikkor 455mm F9
You Made My Day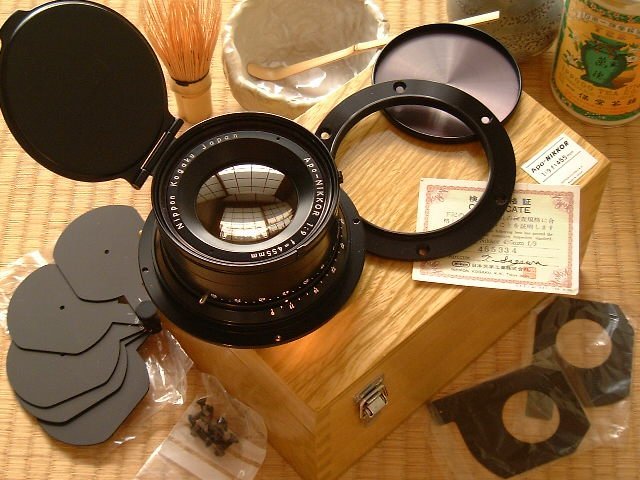 APO Nikkor 455mm F9 in Japanese Tea Break
November 2001
APO Nikkor 455mm F9
Apo Nikkor lenses are specially designed for use in photoengraving work.
The lenses are also suitable for work, where no distortion is permissible at a reproduction ratio close to full size.
On the other hand, since the lenses give an excellent image, for wide picture angle at infinite distance as well as in enlarging work, they can also be utilized for a large size camera or an enlarger.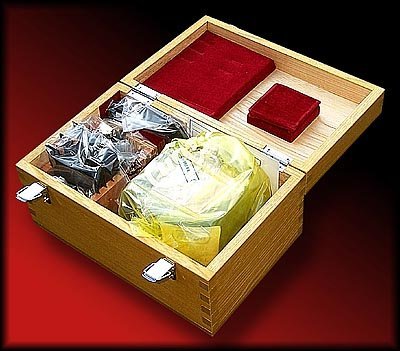 APO Nikkor 455mm F9 FOR SALE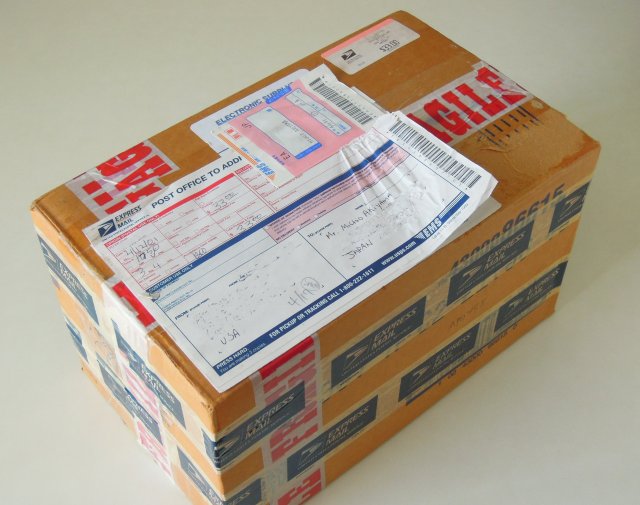 APO Nikkor 455mm F9 Arrived in Japan
Illustrated APO Nikkor Gallery
I would like to show you complete set of APO Nikkor for your reference. You can get the large size image by clicking on the following some photographs.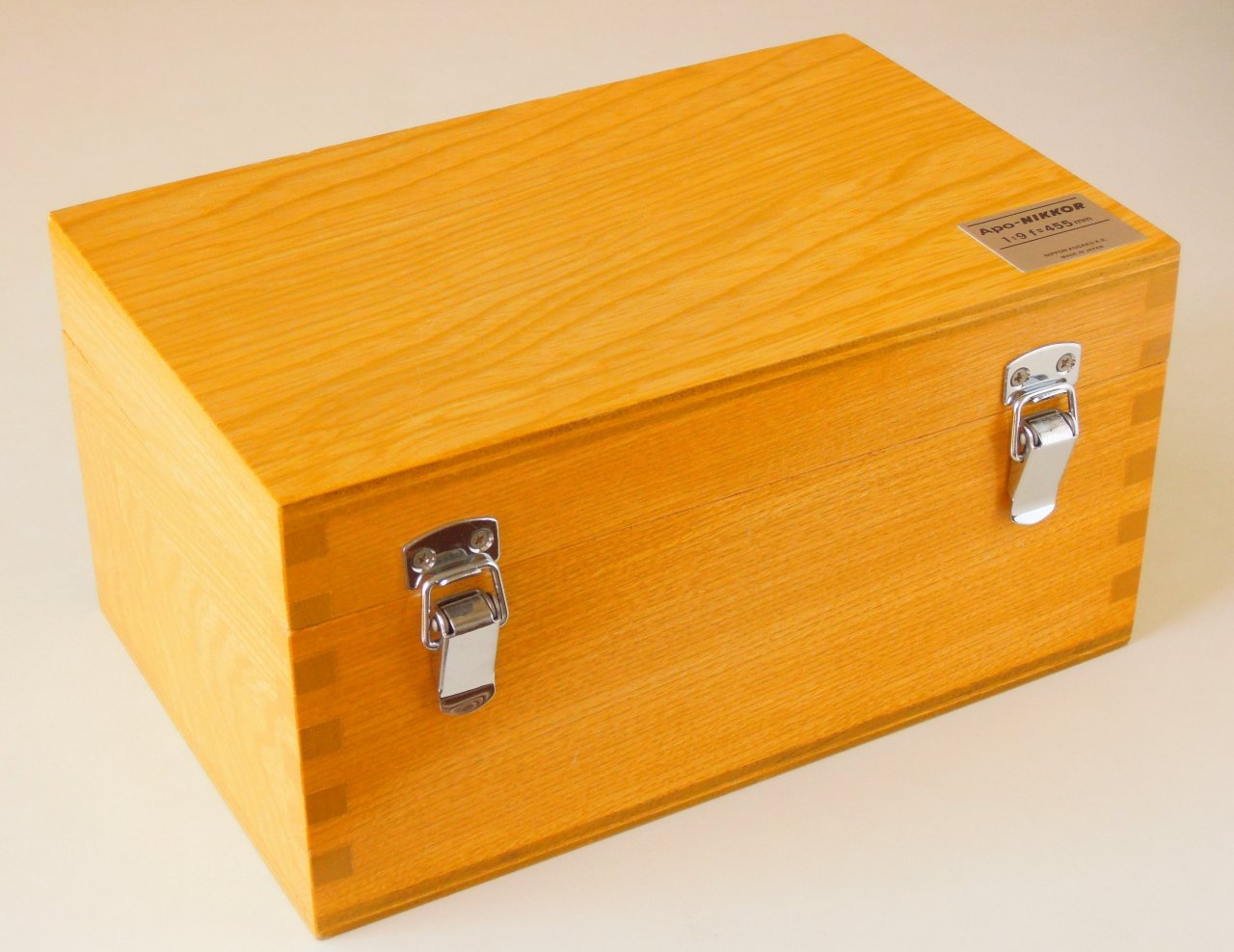 Beautiful Wood Grain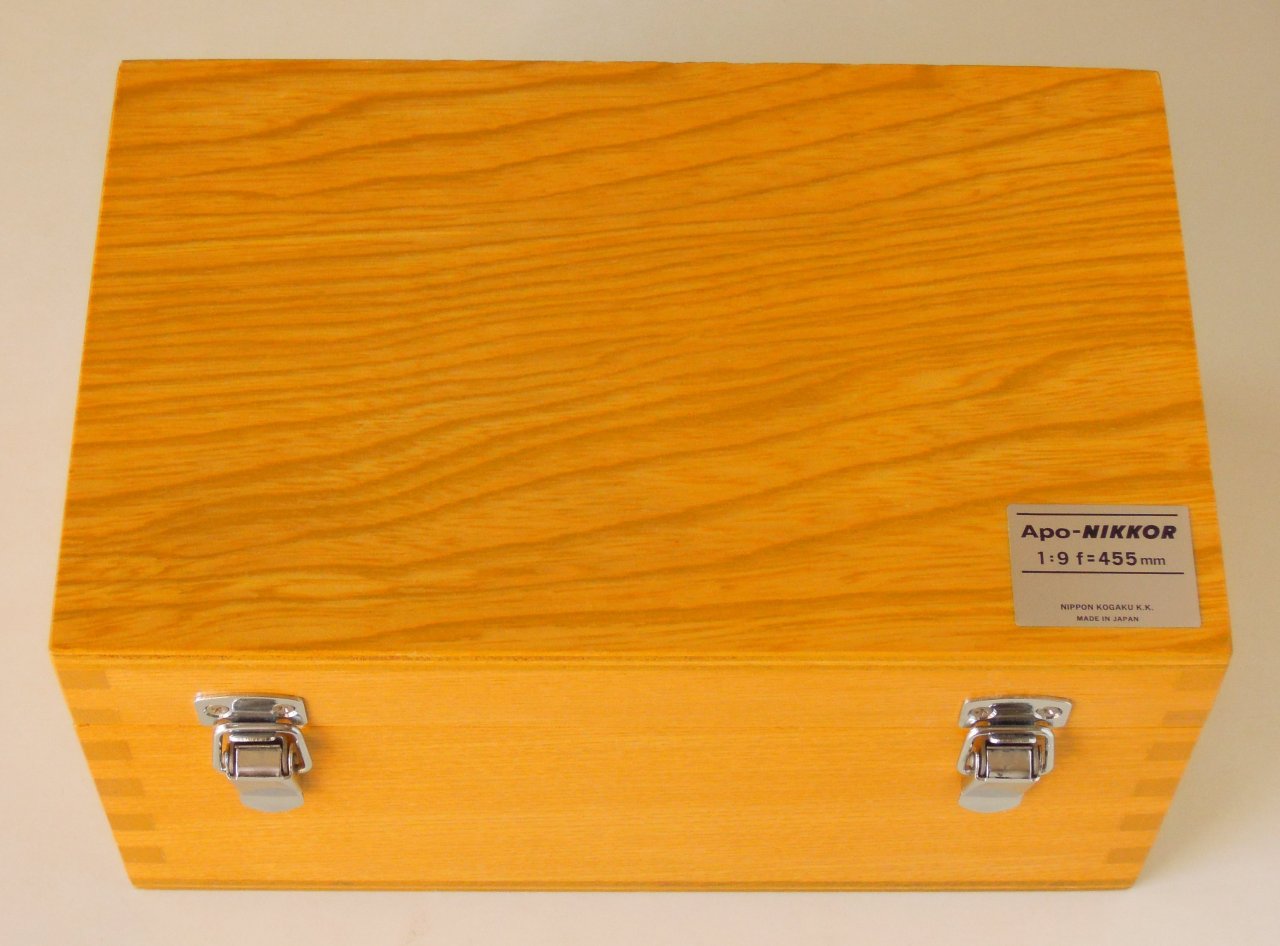 Neat Wooden Box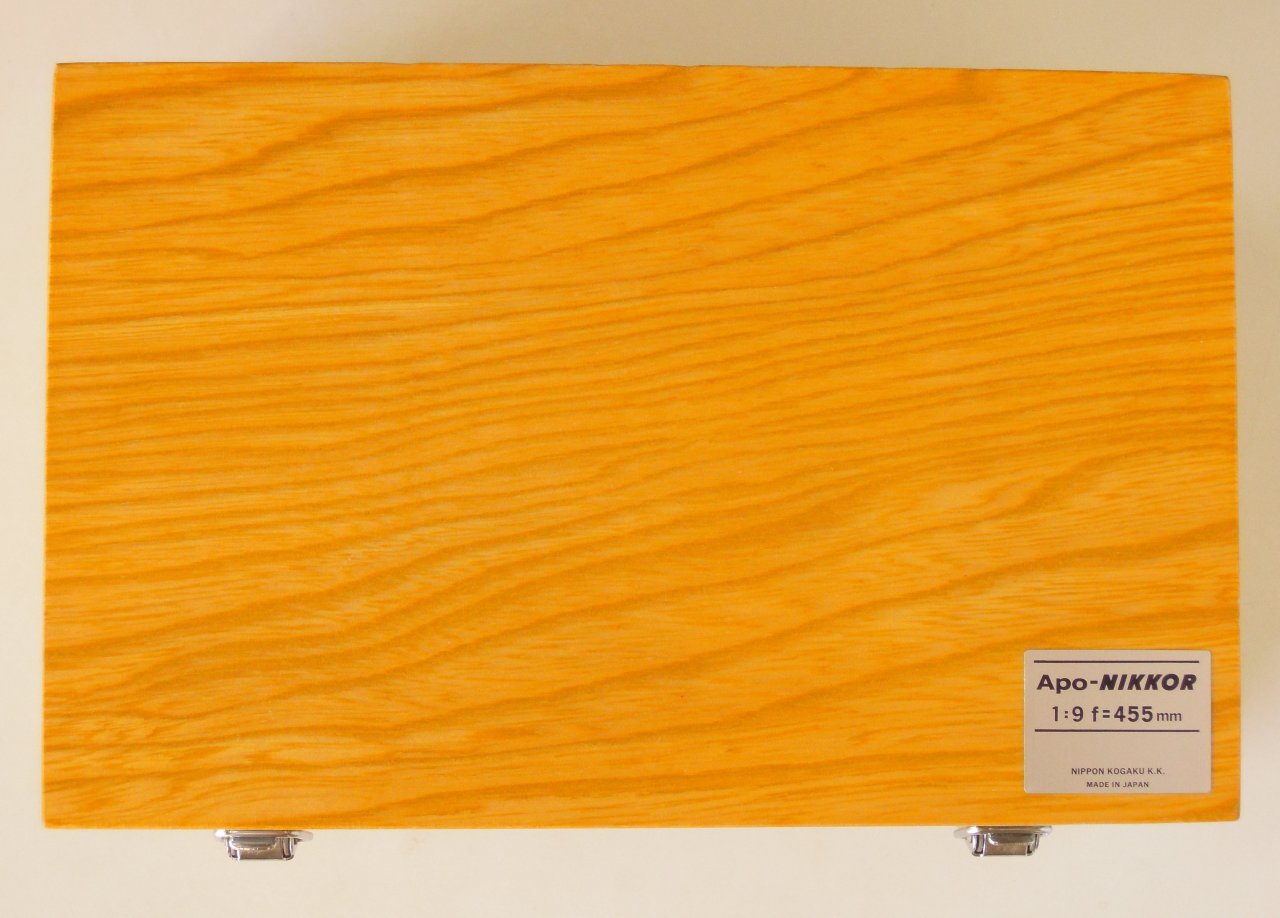 Very Cool Nikon Box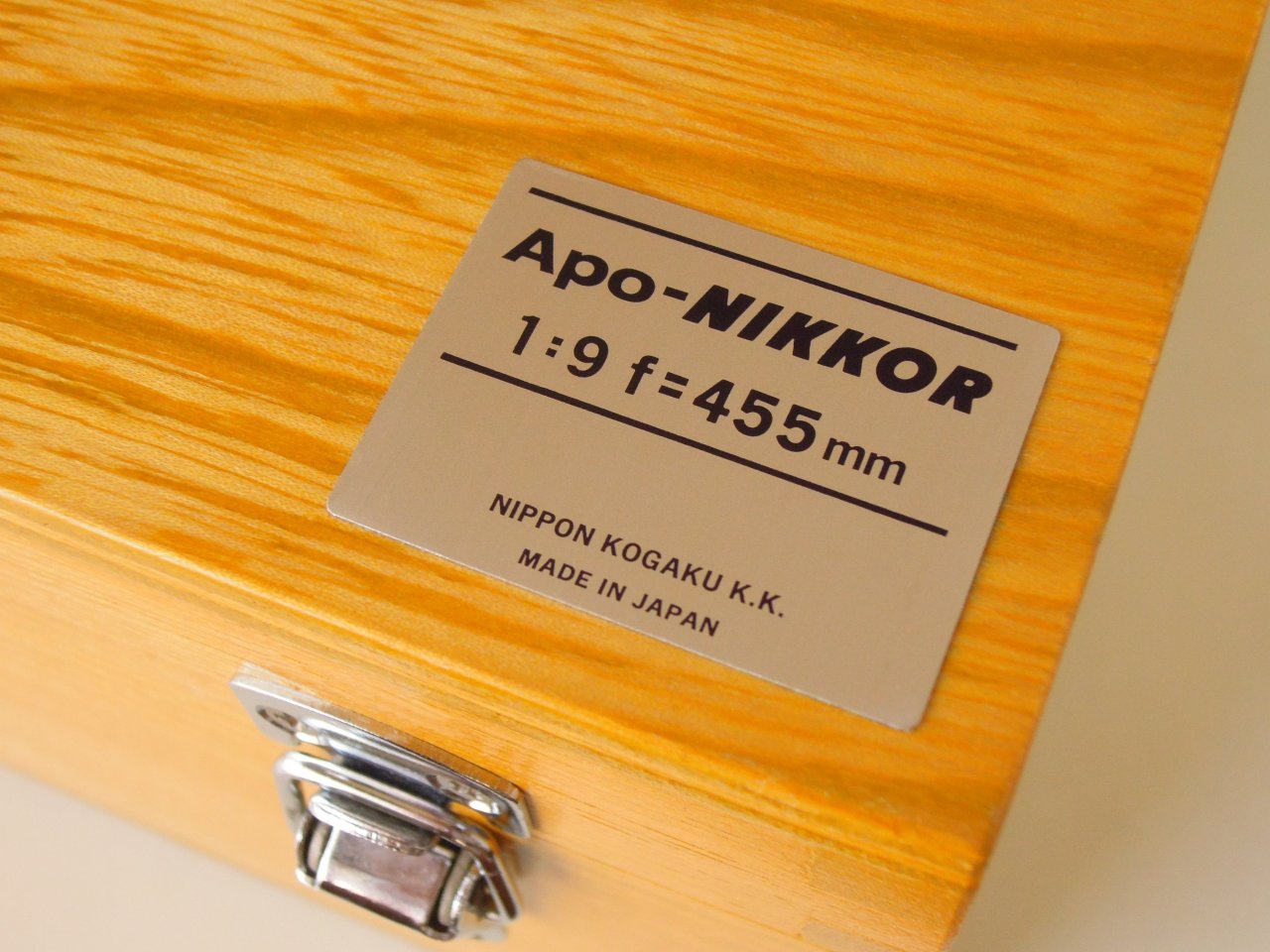 NIPPON KOGAKU K.K. MADE IN JAPAN
Complete Set of APO Nikkor
The complete set consists of the following accessories.
Wooden box
Waterhouse aperture plates x 5
Gelatin filter holders x 5
Hinged front lens cap
Rear lens cap
Lens mount
Bolts and nuts x 6
Certification Card
Silica gel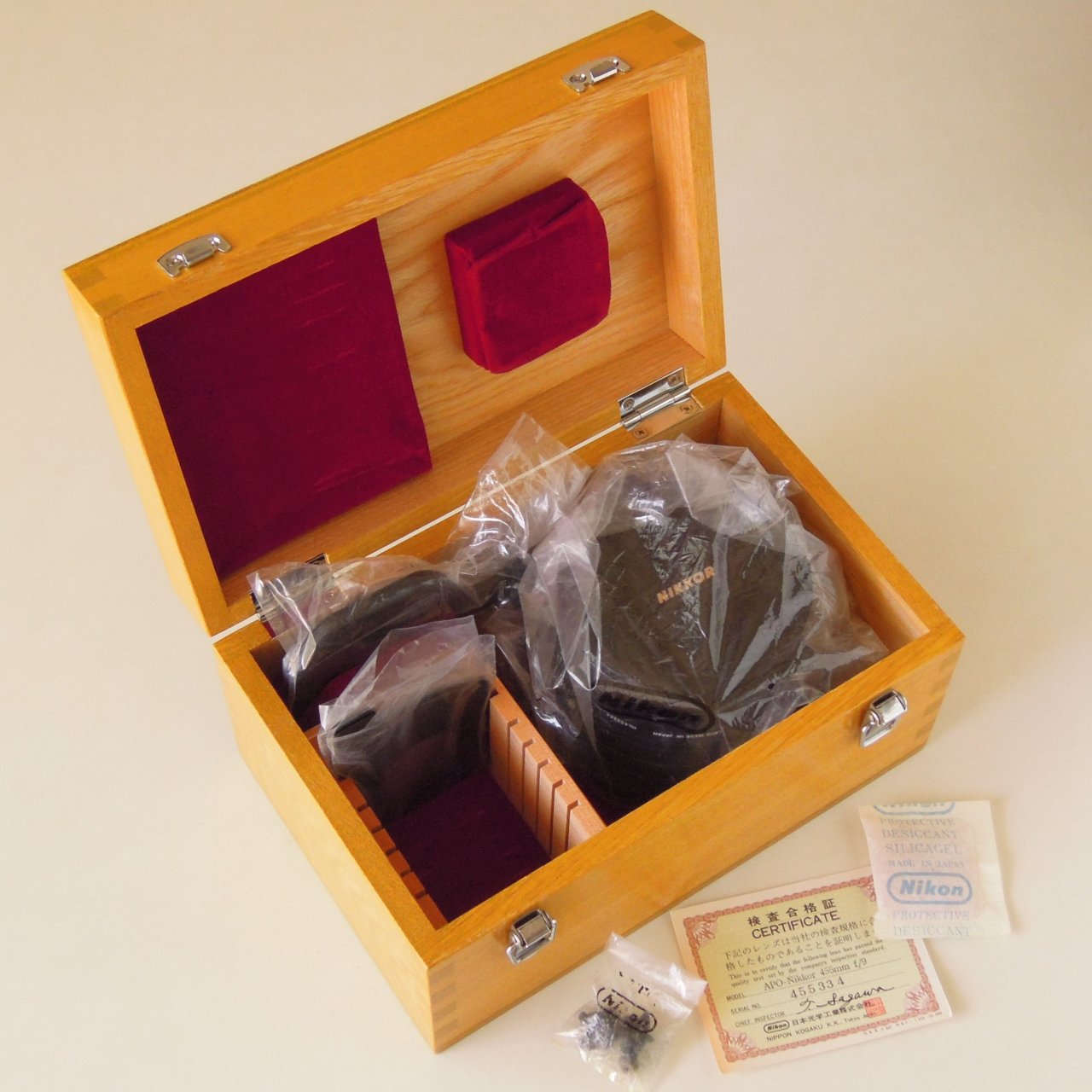 Complete Set of APO Nikkor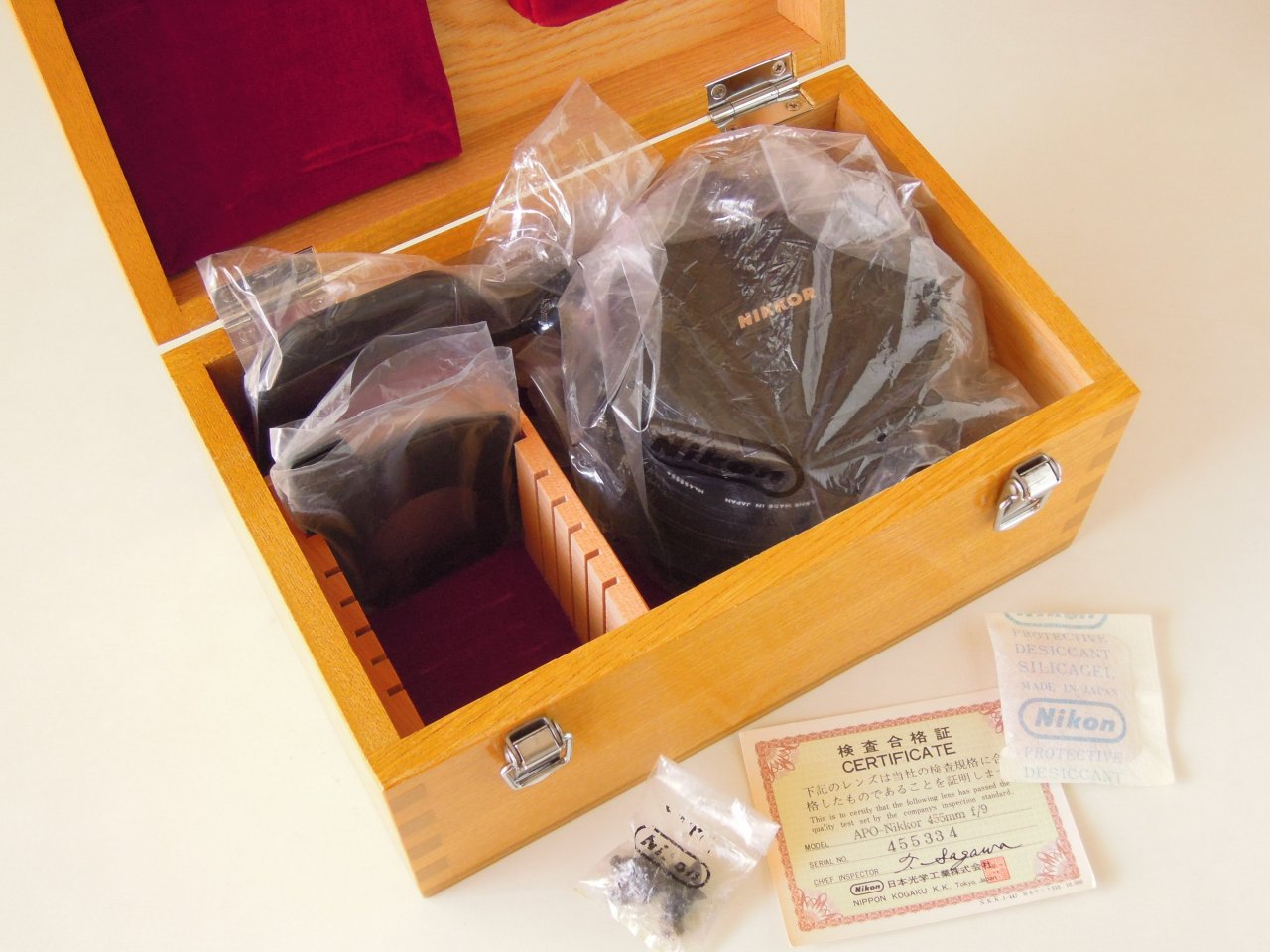 Sagawa's Certification Card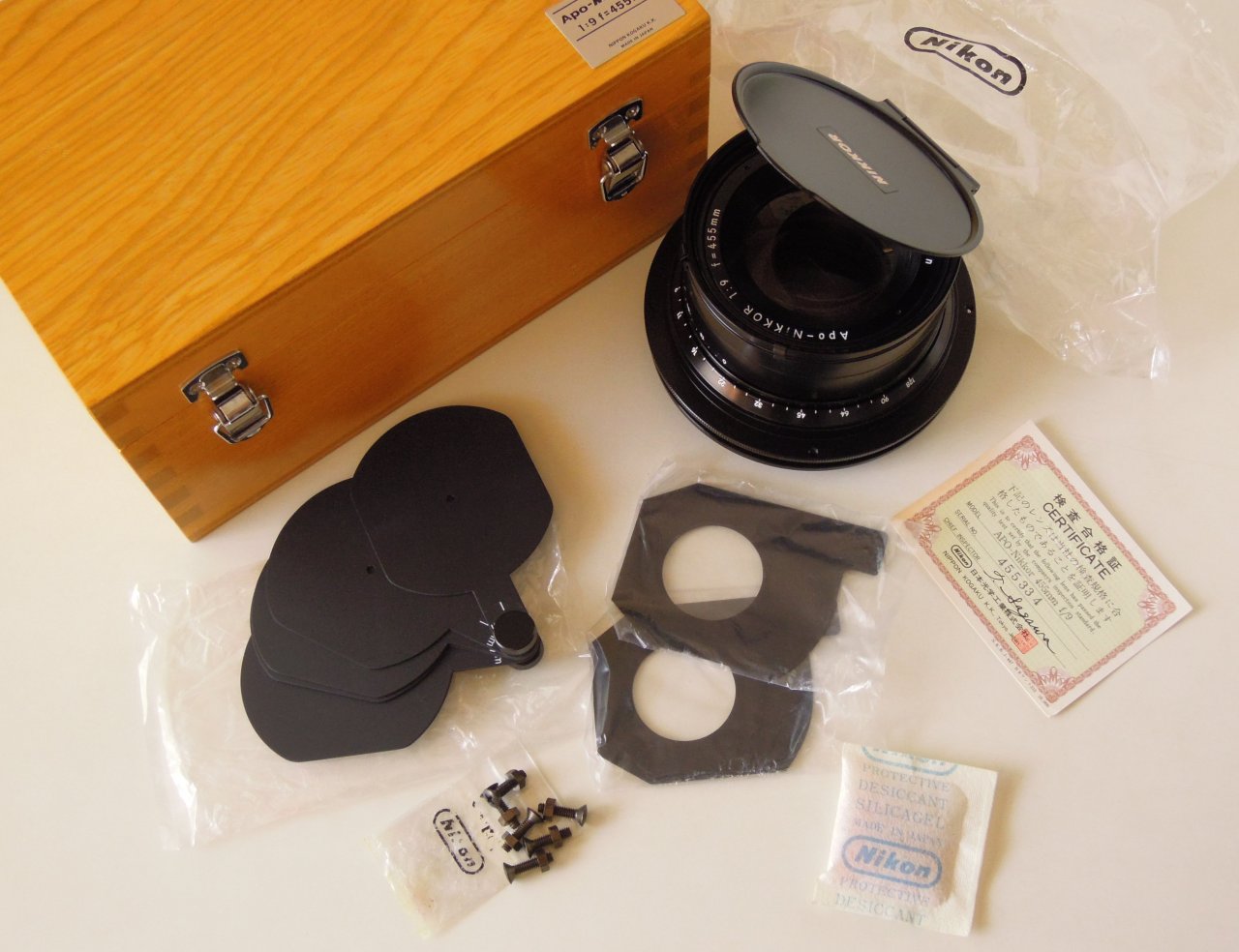 Lens and Accessories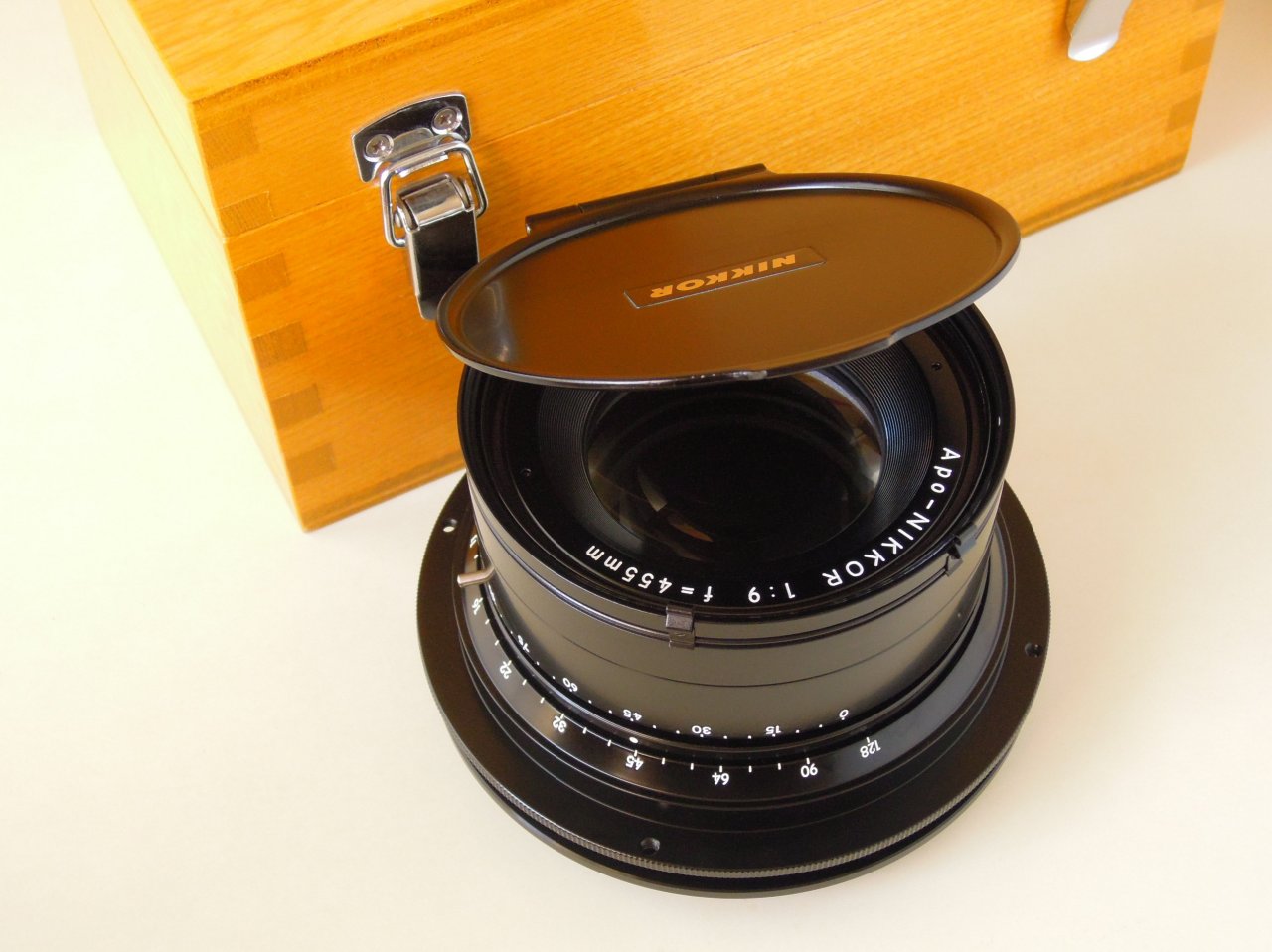 The Minimum Aperture is F128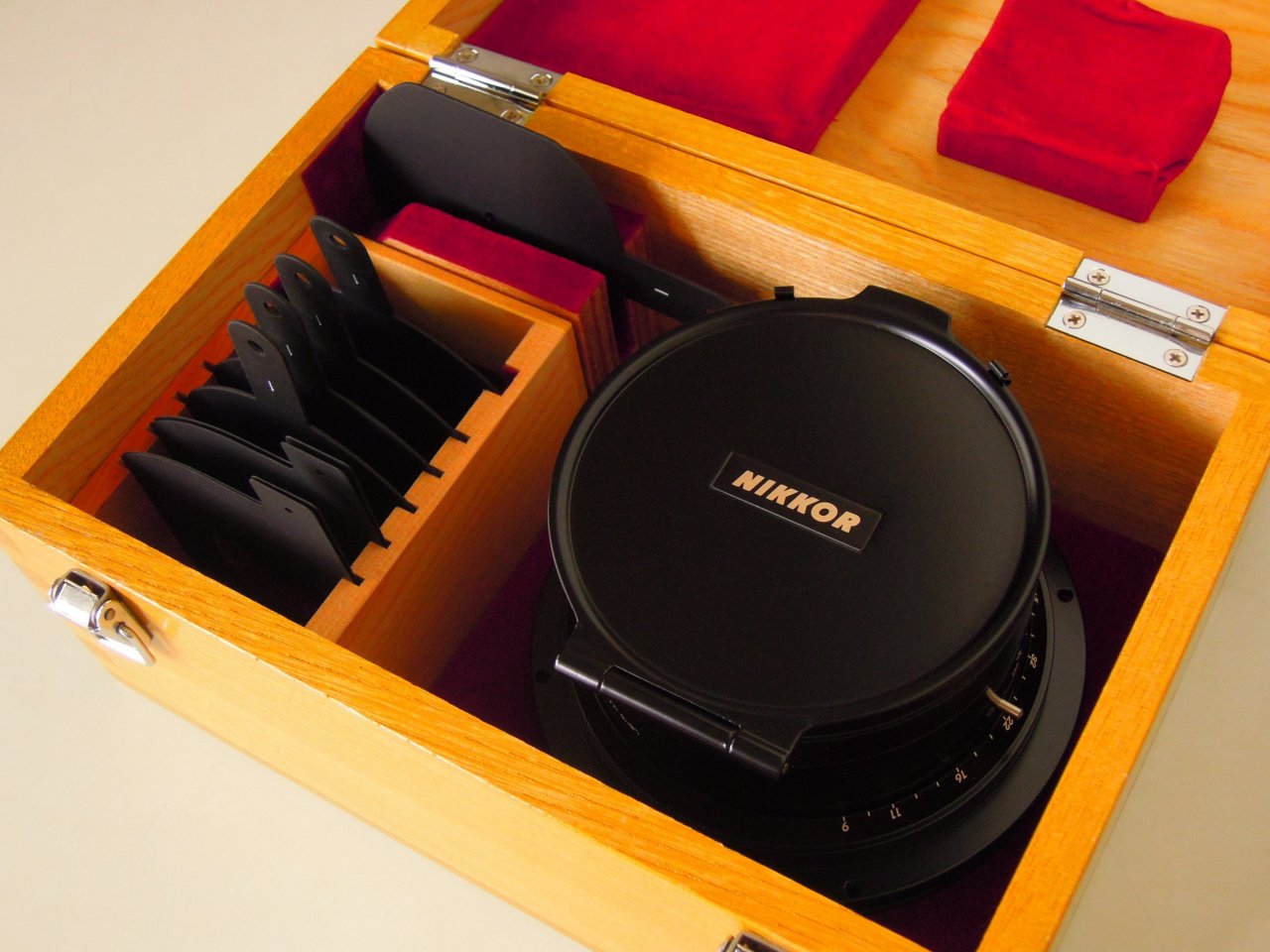 Accessories in Box
Accessories
The characteristic accessories of APO Nikkor are the hinged front lens cap, Waterhouse Aperture Plates and gelatin filter holders.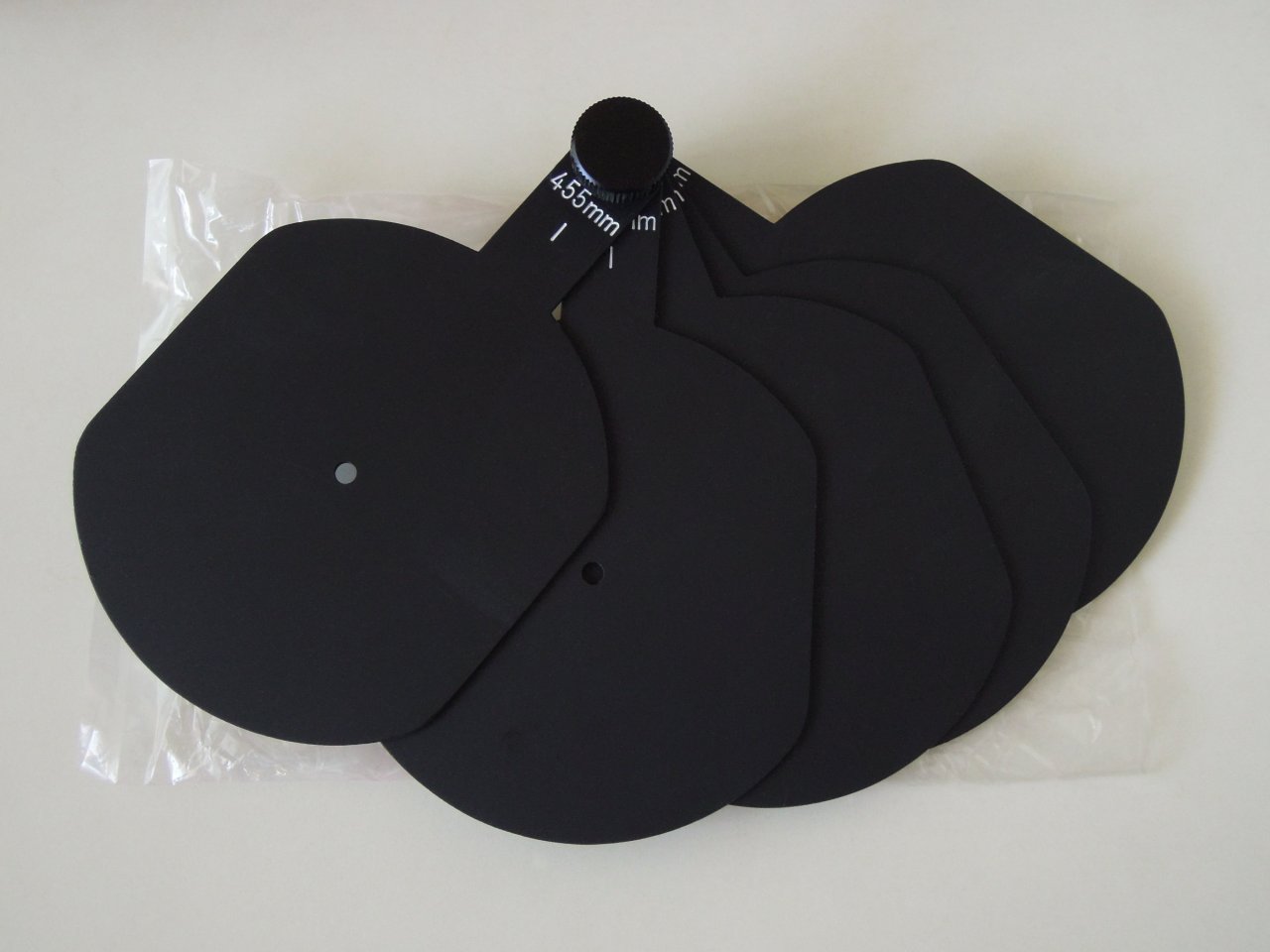 Waterhouse Aperture Plates for APO Nikkor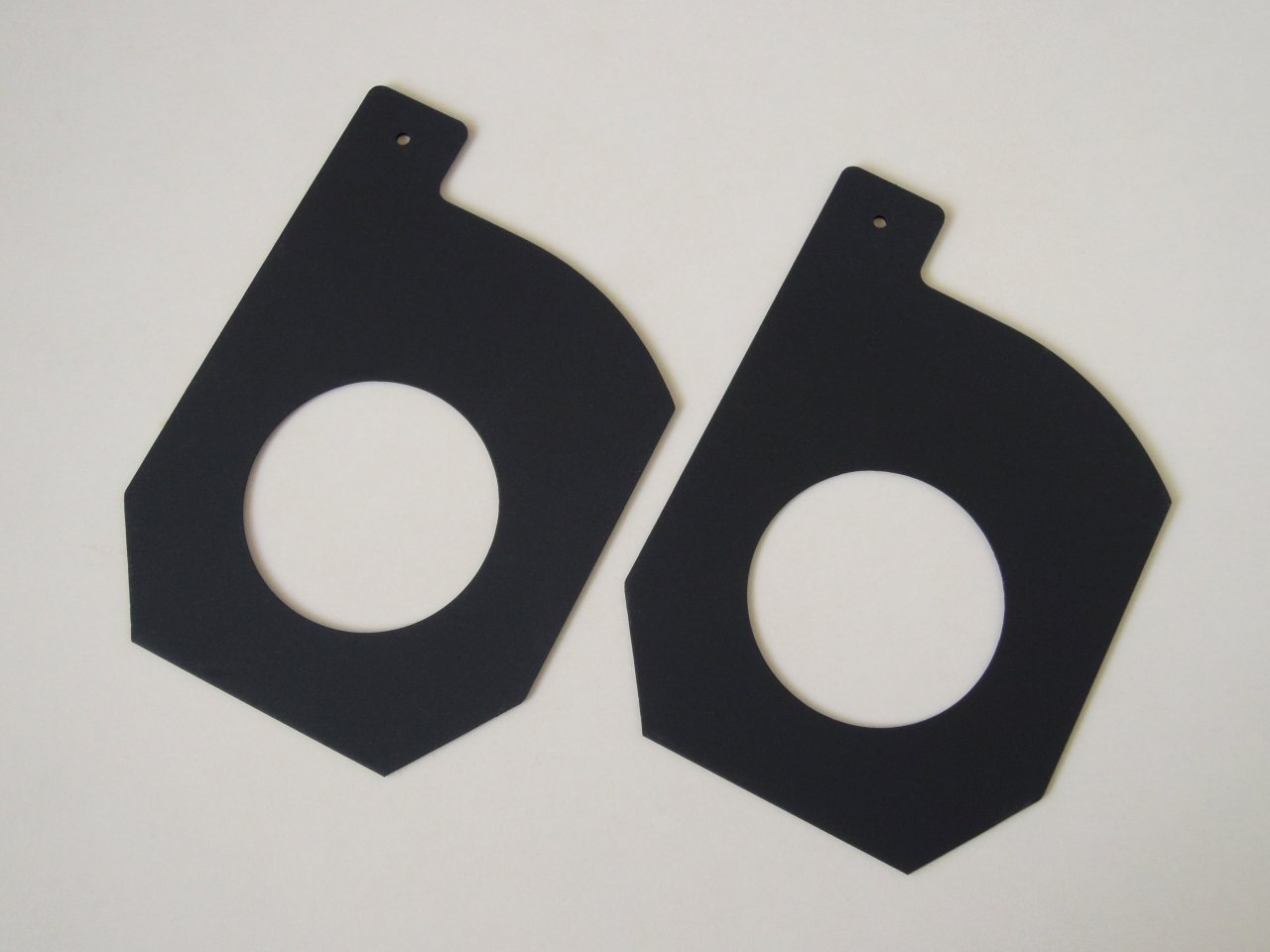 Gelatin Filter Holders for APO Nikkor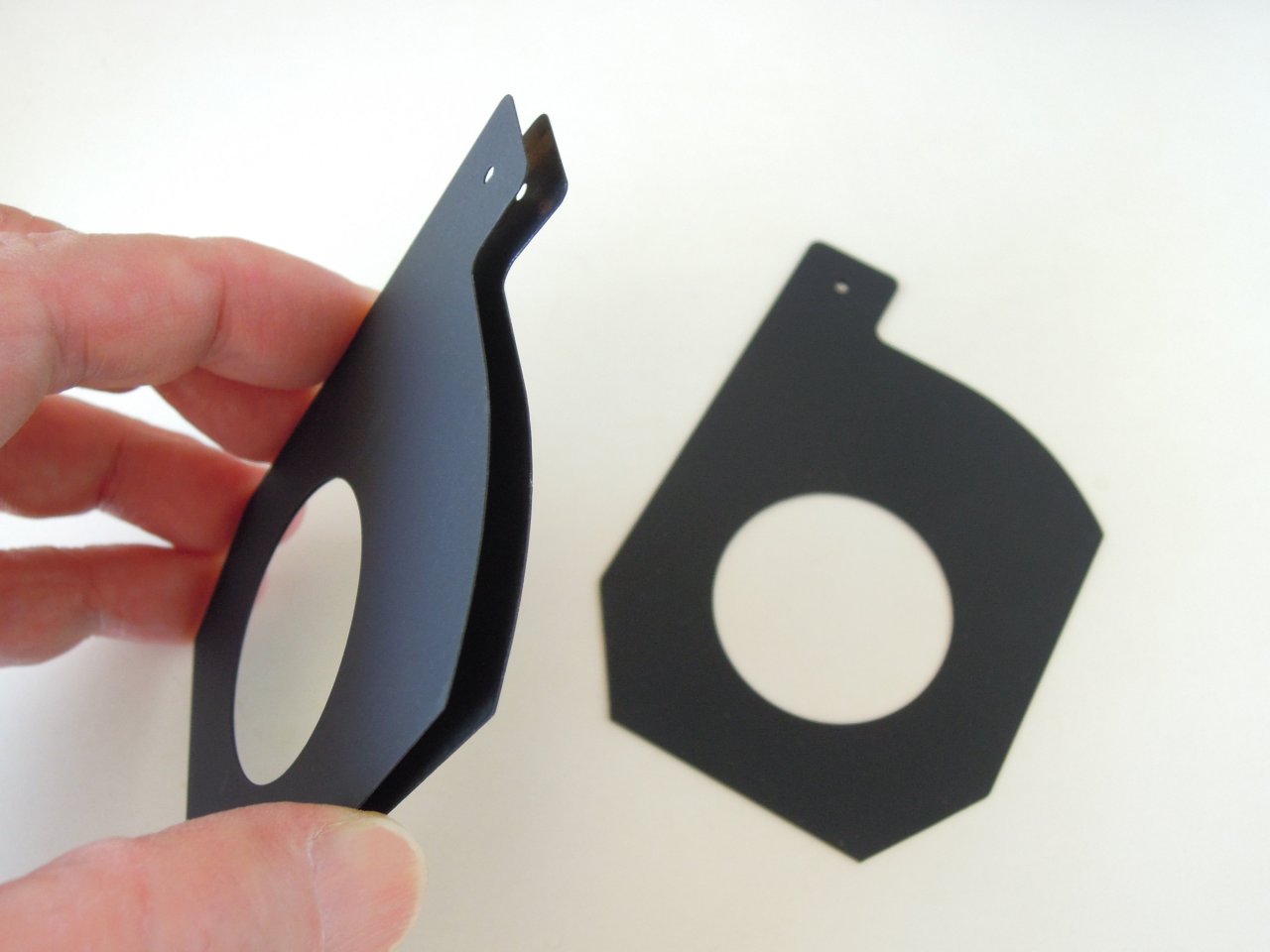 Gelatin Filter Holders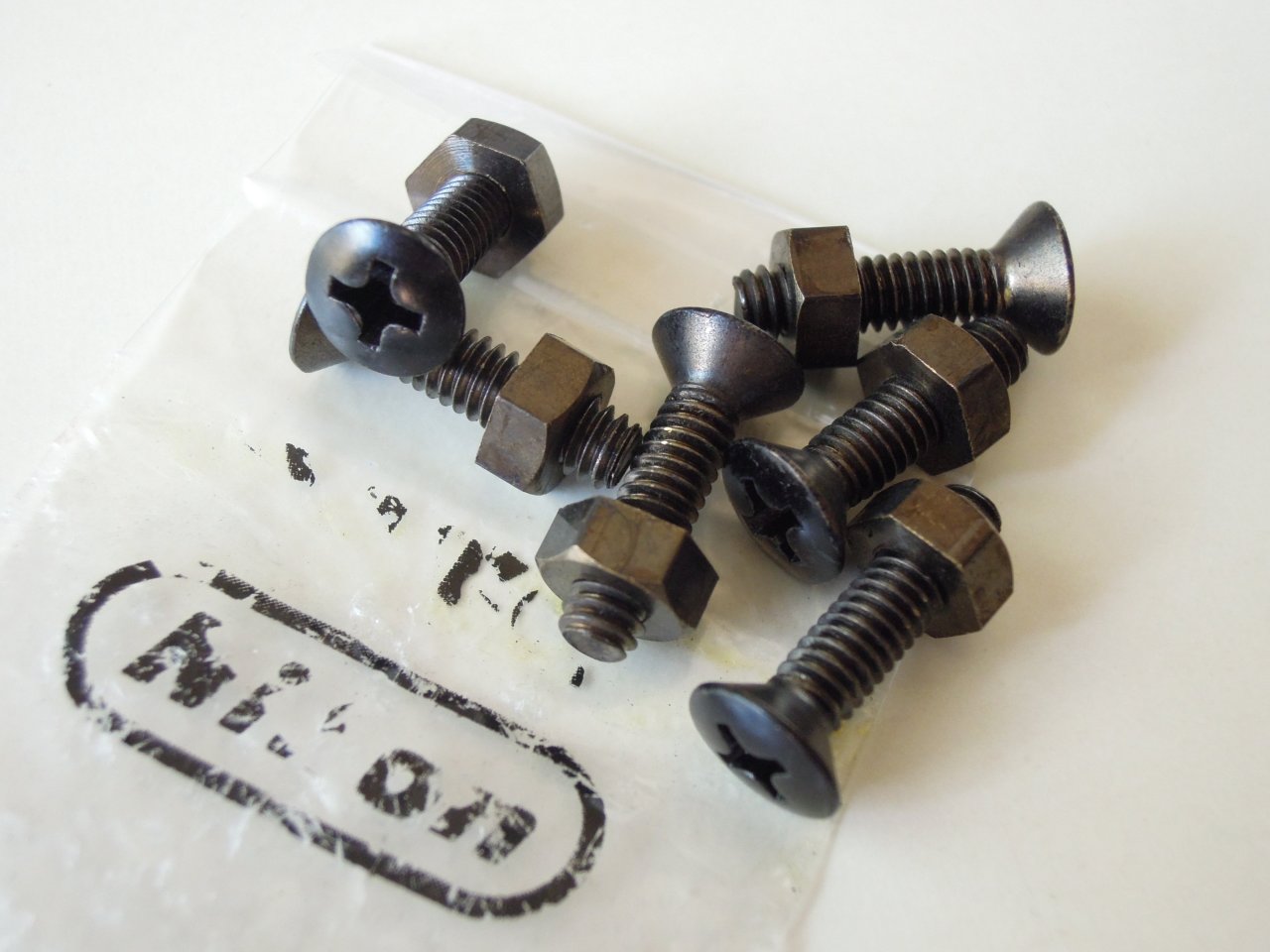 Nikon Bolts and Nuts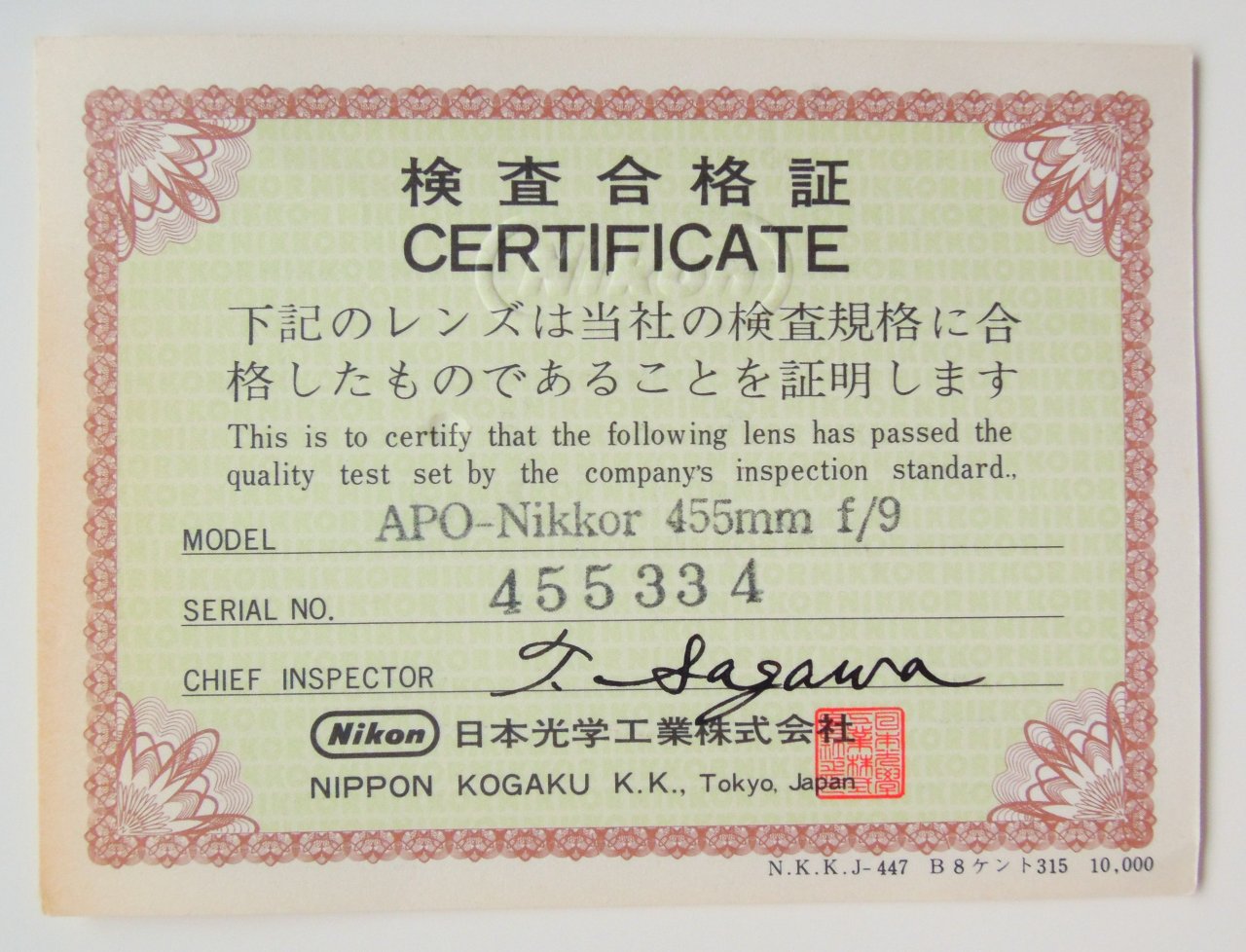 Signed by Mr. Takeshi SAGAWA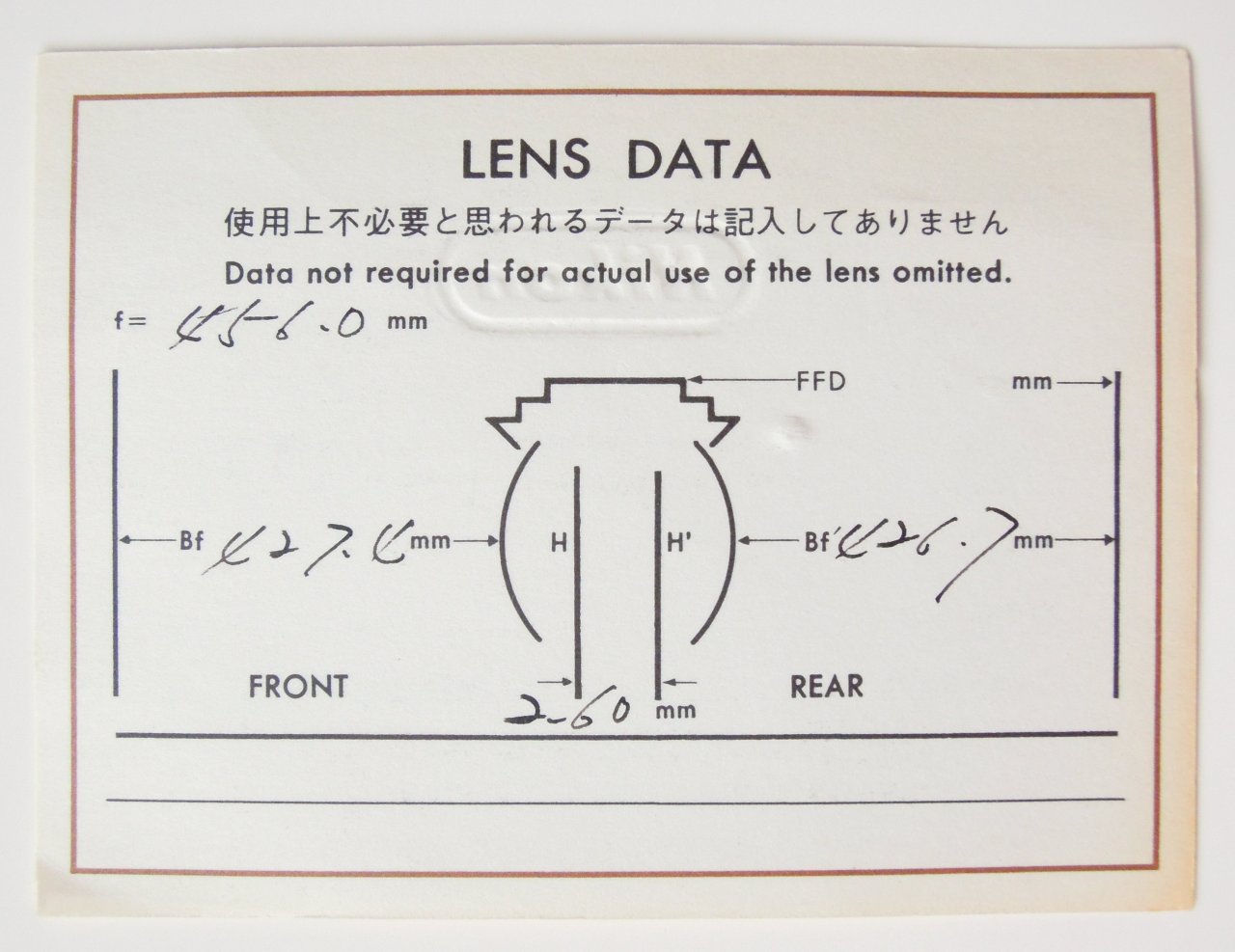 The Back Side of the Card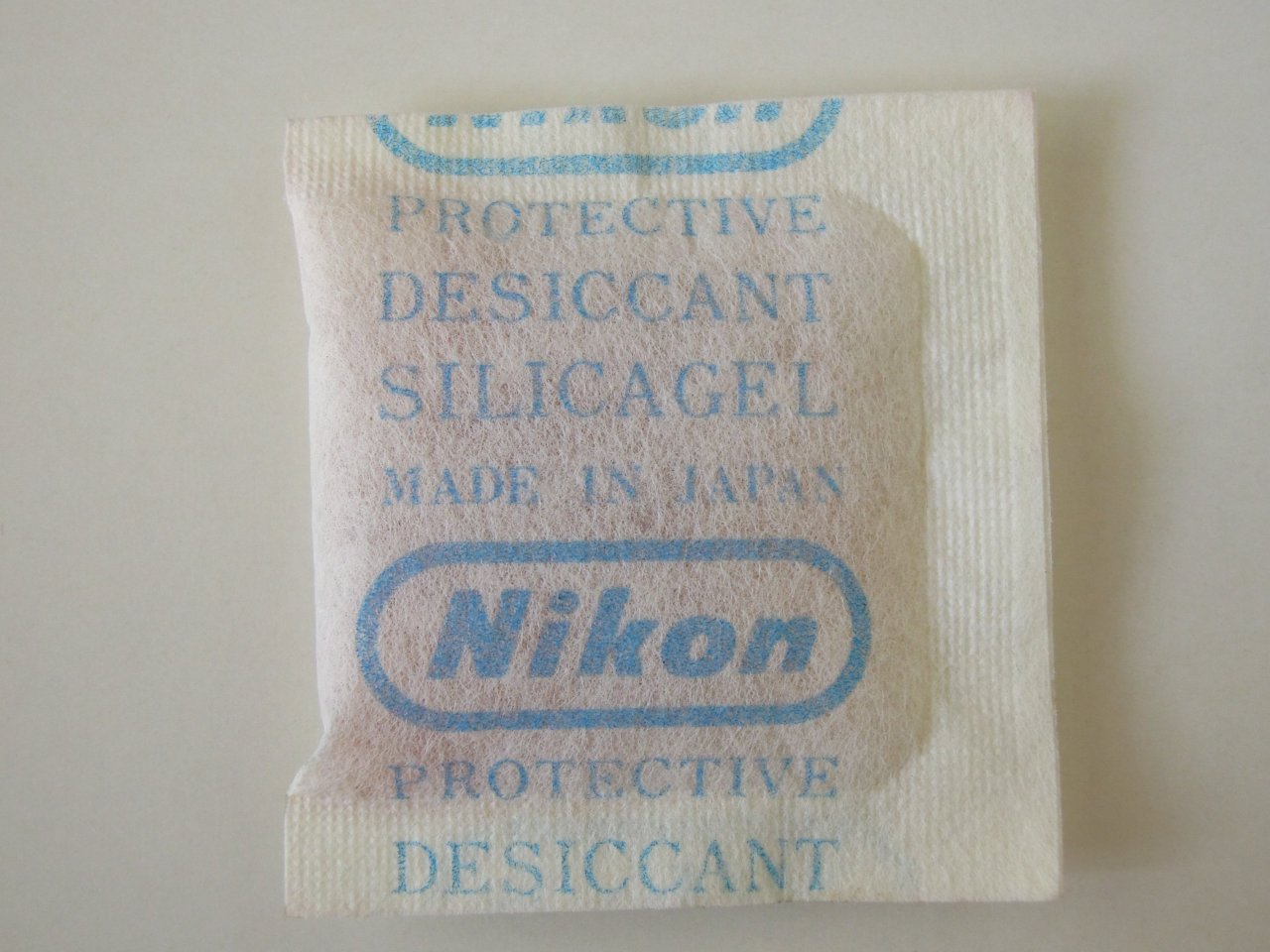 NIKON SILICA GEL
Specifications
APO Nikkor 455mm F9
Focal length : 455 mm
Max. aperture : f/9
Min. aperture : f/128
Lens construction : 4 elements in 4 groups
Standard magnification : 1X
Picture angle : 46°
Correction wavelength range : 380 nm - 750 nm
Vignetting : 0% (at F16)
Distortion : 0.00%
Object area : 770 mm⌀
Image area : 770 mm⌀
Overall working distance : 1820 mm
Filter size : d=86 mm P=0.75 mm
Mount : Screw d=90 mm p=1 mm
Weight : 810 g
Actual weight : 707.5 g
Accessories : Hinged front lens cap, Rear lens caps, Wooden box
Accessories : Waterhouse Aperture plates, Gelatin filter holders, Bolts and nuts
Release date : 1968
Price :
90,000 Japanese YEN (1974)
90,000 Japanese YEN (1976)
90,000 Japanese YEN (1977)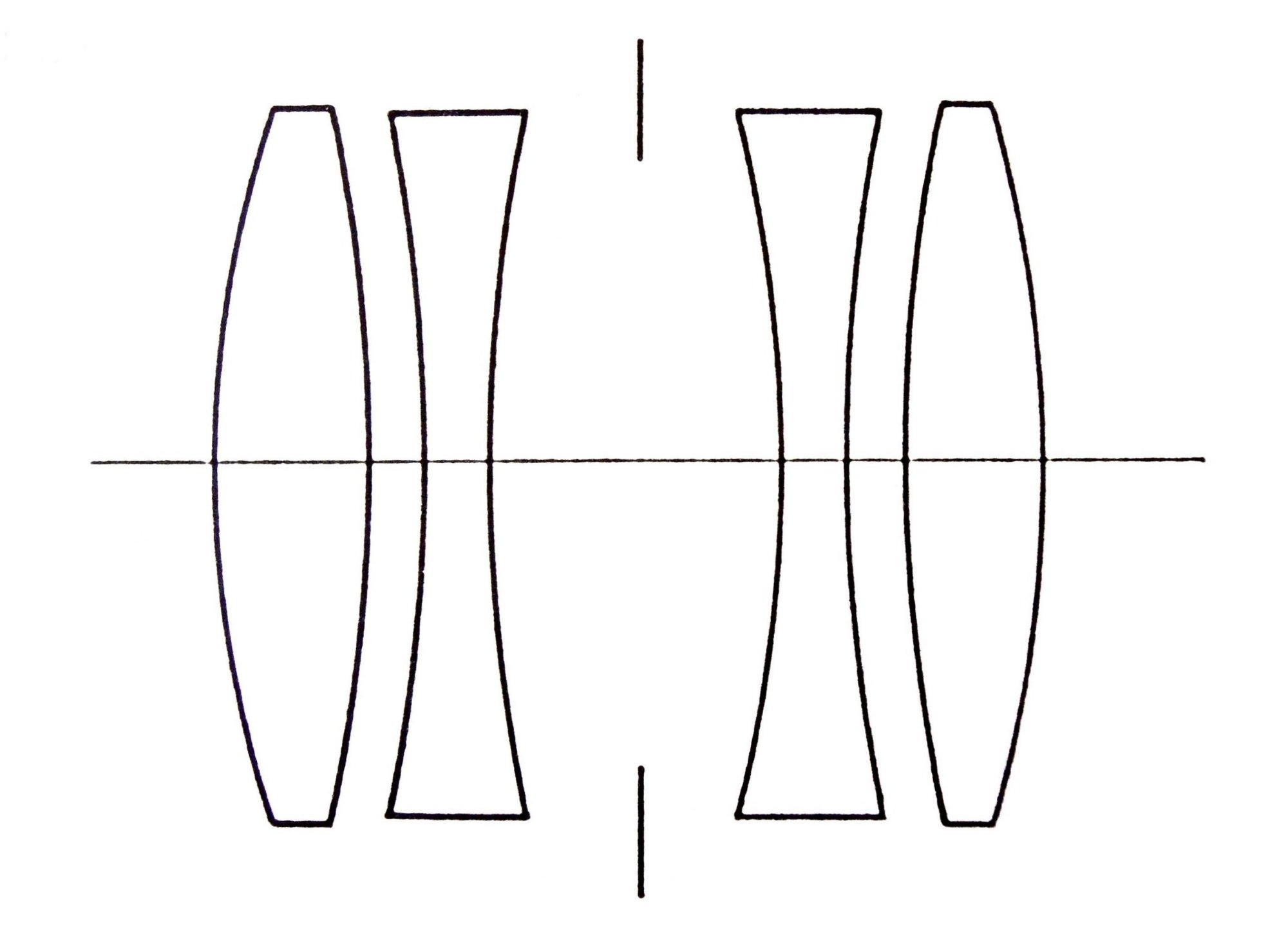 APO Nikkor 455mm F9 Lens Construction
About the Weight of the Lens
According to the Nikon Sales Manual (LENS DATA 1970.3), the weight of the lens is described as 810 g. However, the weight of the lens alone is 707.5 g.
Weight of lens and accessories are shown below.
| | |
| --- | --- |
| Lens | 707.5 g |
| Front cap | 55.0 g |
Does the weight of 810 g mean the total weight of the lens, front cap, and lens mount?
Dreaming Lens
You can be happy if you have a beautiful lens.
Beautiful lenses will make you healthy.
Even if you cannot take pictures with that lens, the world will be peaceful.
APO Nikkor lens is a real apochromatic lens.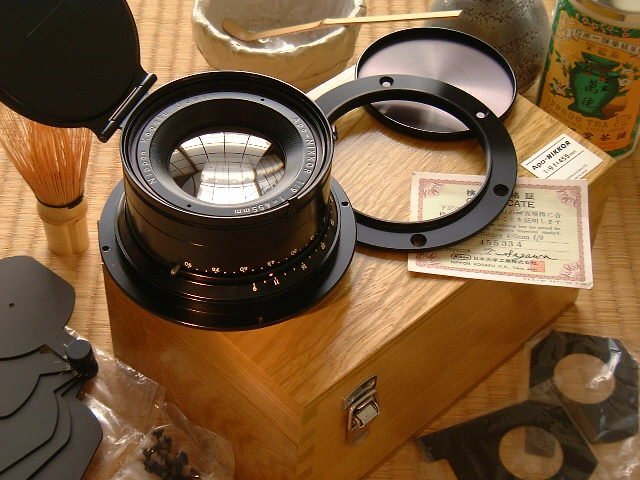 The Spirit of Japanese Art with Okakura Kakuzo
Beautiful Time with APO Nikkor
I put the APO Nikkor lens in the forest.
The air became clean.
I had a dream under the trees.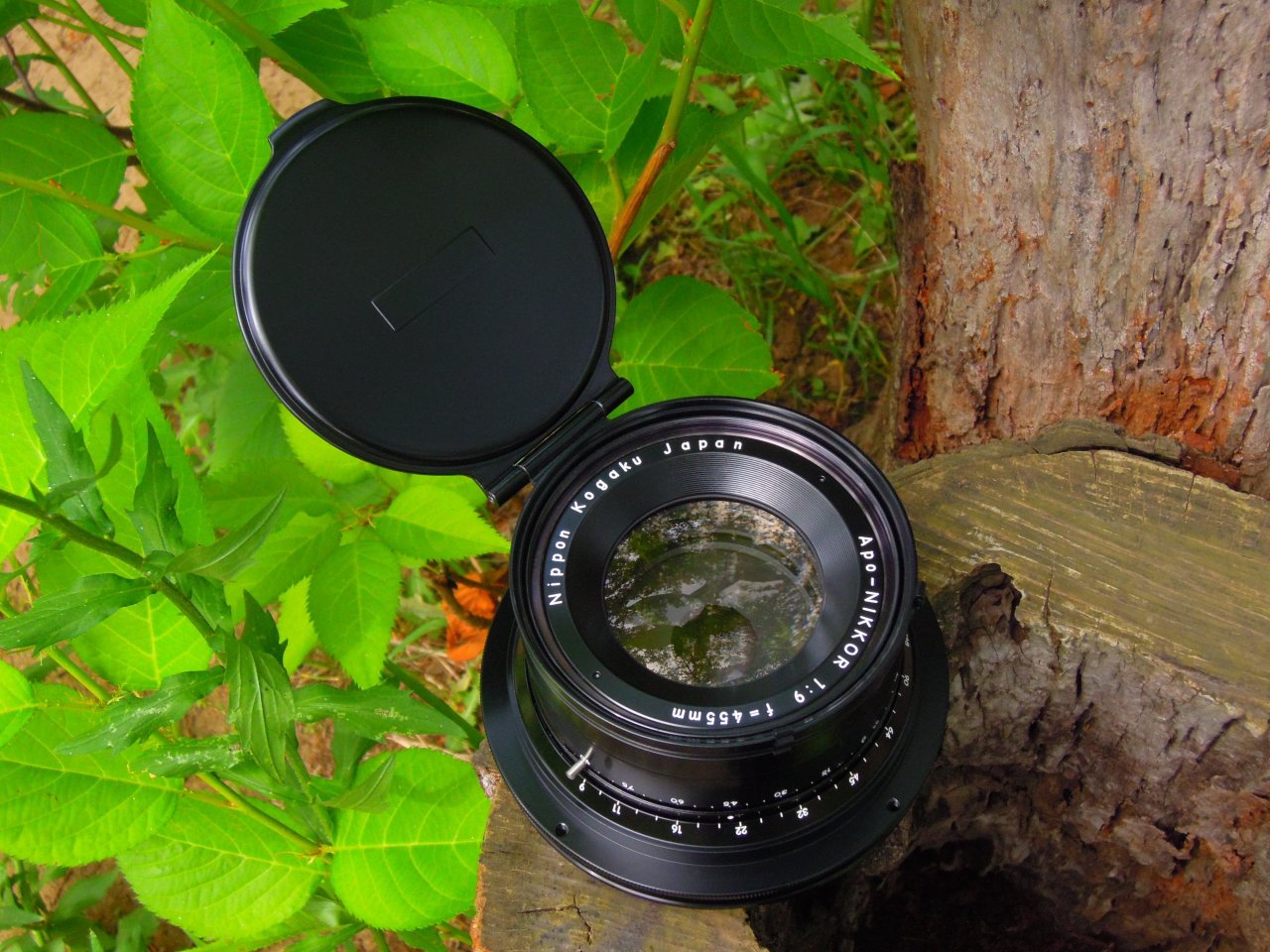 Nippon Kogaku Japan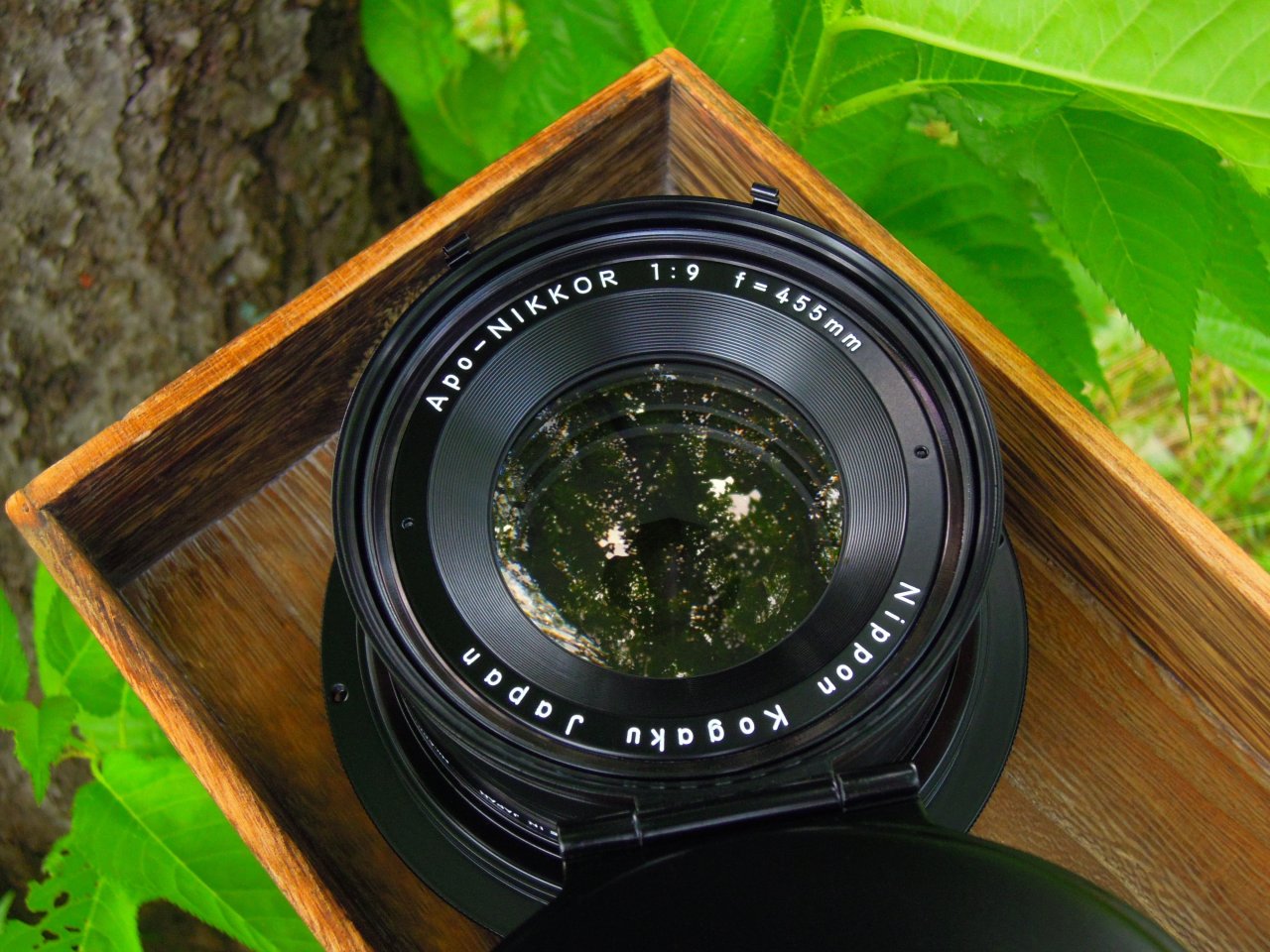 Apo-NIKKOR 1:9 f=455mm
Back to RED BOOK NIKKOR
---
Copyright Michio Akiyama, Tokyo Japan 2001, 2021