MACRO Nikkor 35mm F4.5 in Wind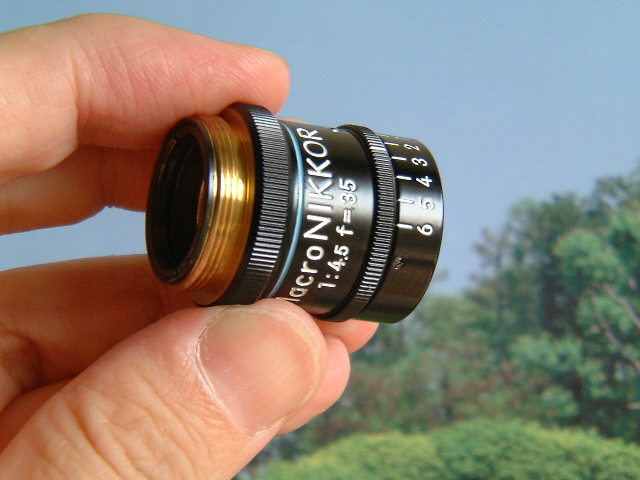 MACRO Nikkor 35mm F4.5
RMS Microscope Thread Hight Resolution Lens
MACRO Nikkor 35mm F4.5
It's not Zeiss Luminar Lens
From Far East Unbelievable Performance
The MACRO NIKKOR 35mm F4.5, Nippon Kogaku Japan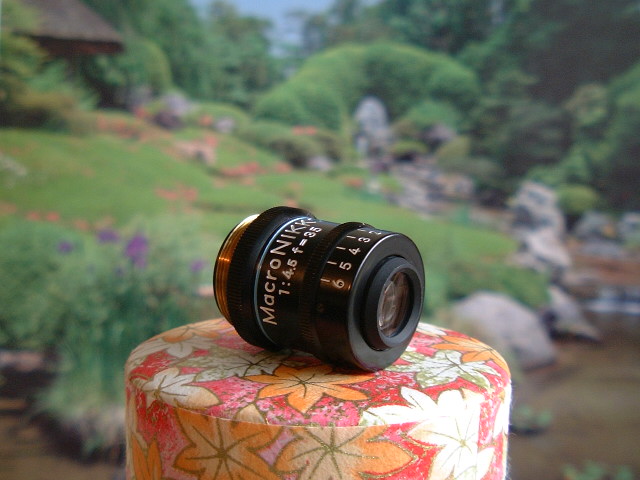 Small but Big Nikkor Lens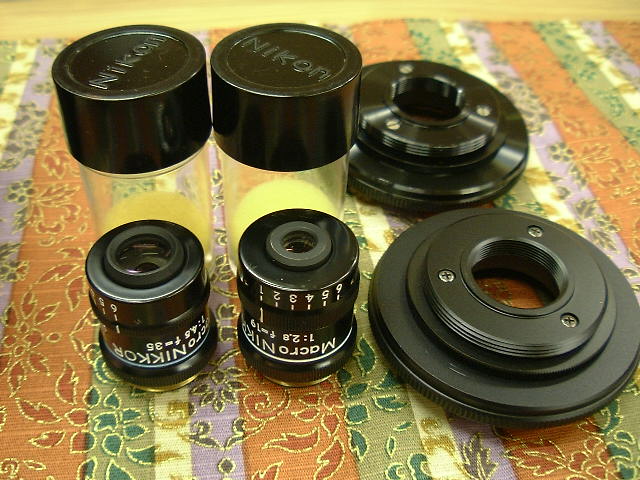 July 2005, Nikon Kekyukai Tokyo Meetig
RMS Microscope Thread Hight Resolution Lens
One of the more exotic and exciting lenses for the Nikon Multiphoto equipment.
The MACRO Nikkor 35mm F4.5 was designed for use in super-microscopy world with RMS microscope thread.
It could also be used on your high end copy system or close-up photography camera if they have RMS microscope thread.
I love the MACRO Nikkor 35mm F4.5 very much.
Yes, of course I can mount the MACRO Nikkor 35mm F4.5 to Nikon F camera.
It's easy to use and with simple operation.
The reason is that Nippon kogaku made a special adapter-ring called "Microscope Objectives Adapter" to be used on a bellows unit mounted L-F ring.
If you mount this Super Lens for your close-up photography camera, Canon, Leica, Miranda, Cosina, you can feel the green summer wind.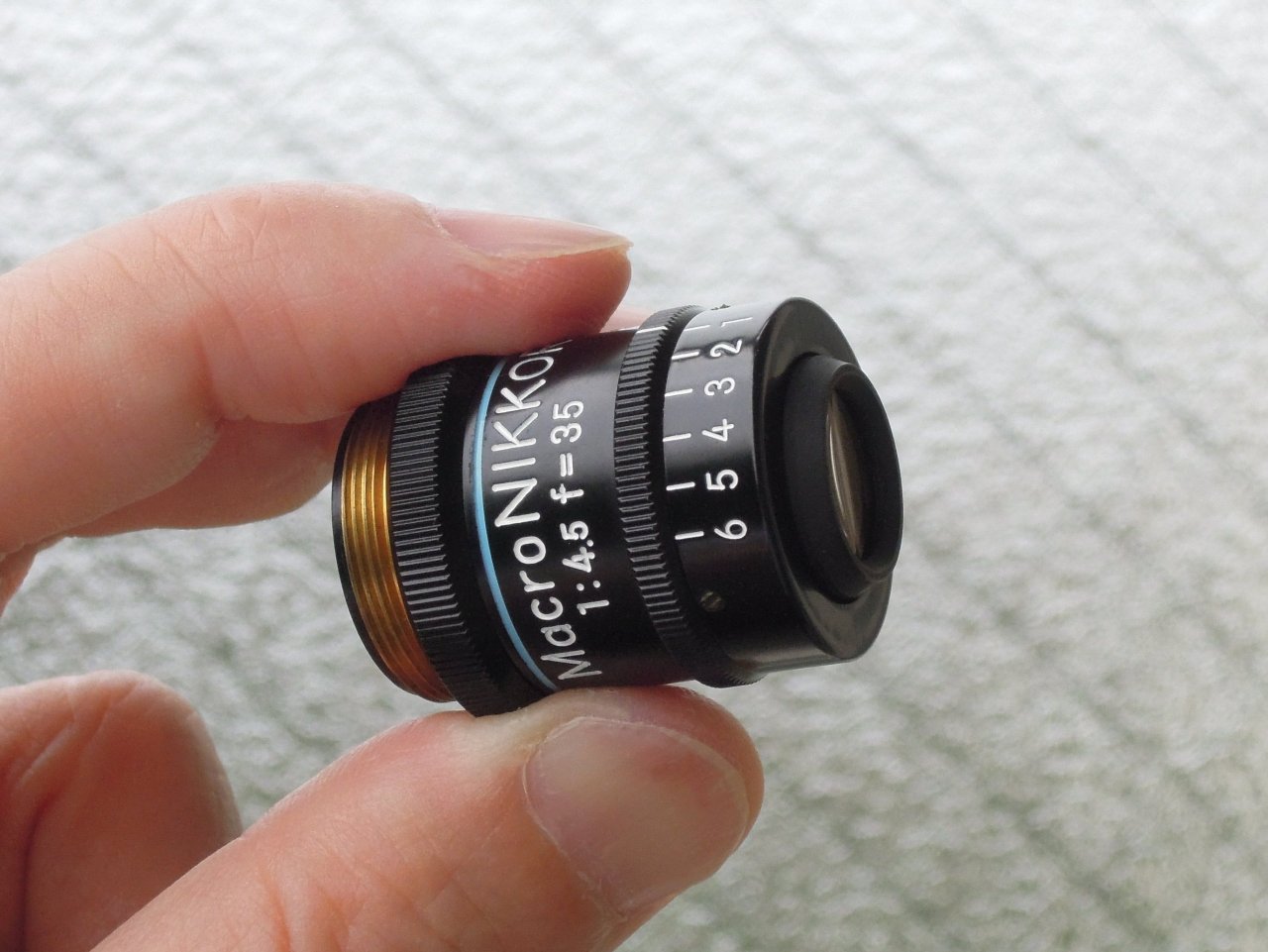 Small but Big Hight Resolution Lens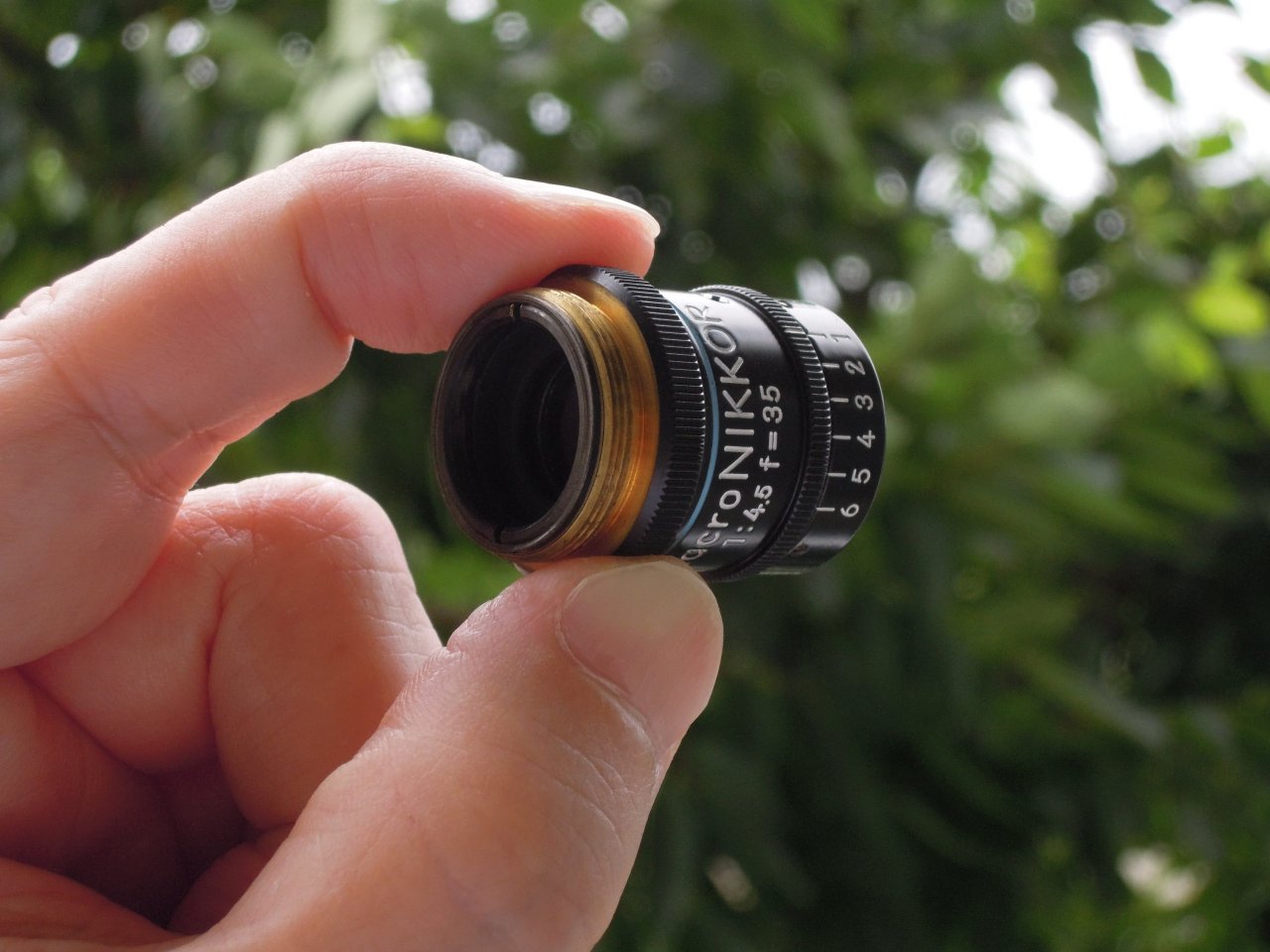 RMS Microscope Thread Lens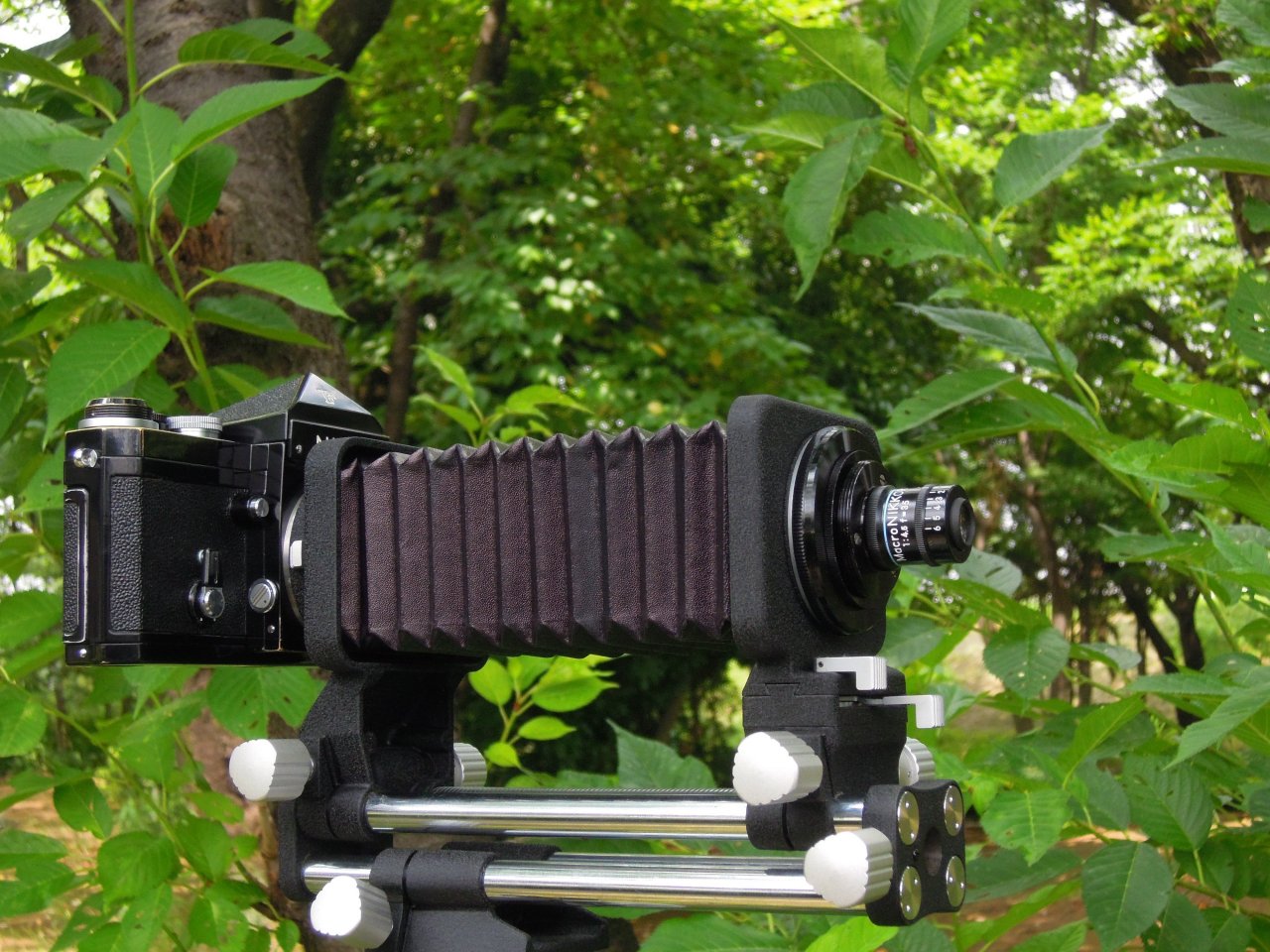 MACRO Nikkor 35mm F4.5 with Nikon Bellows PB-4
Strawberries and MACRO Nikkor Lenses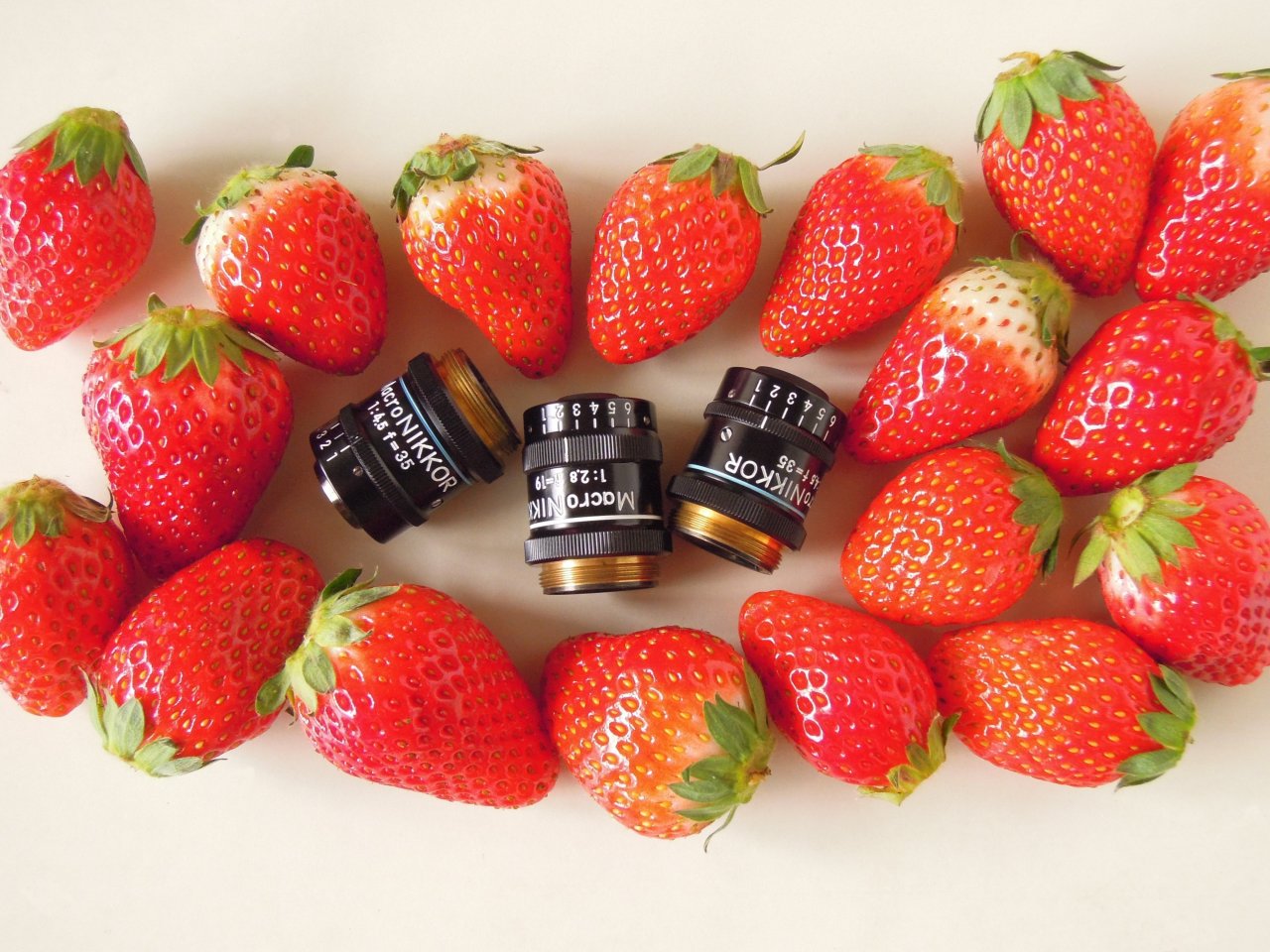 Strawberries and MACRO Nikkor Lenses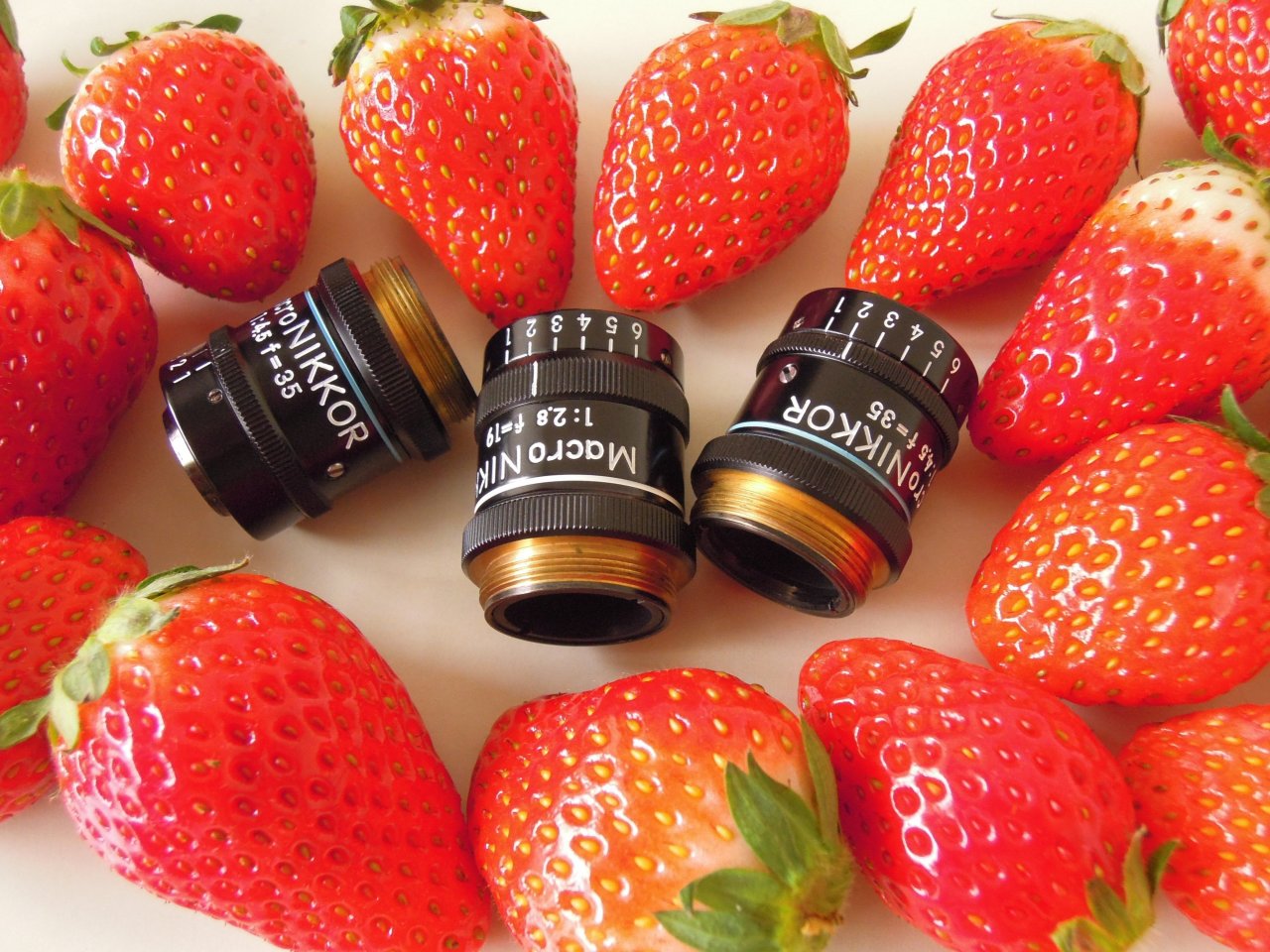 Like Pure Gold MACRO Nikkor Lens Screw Thread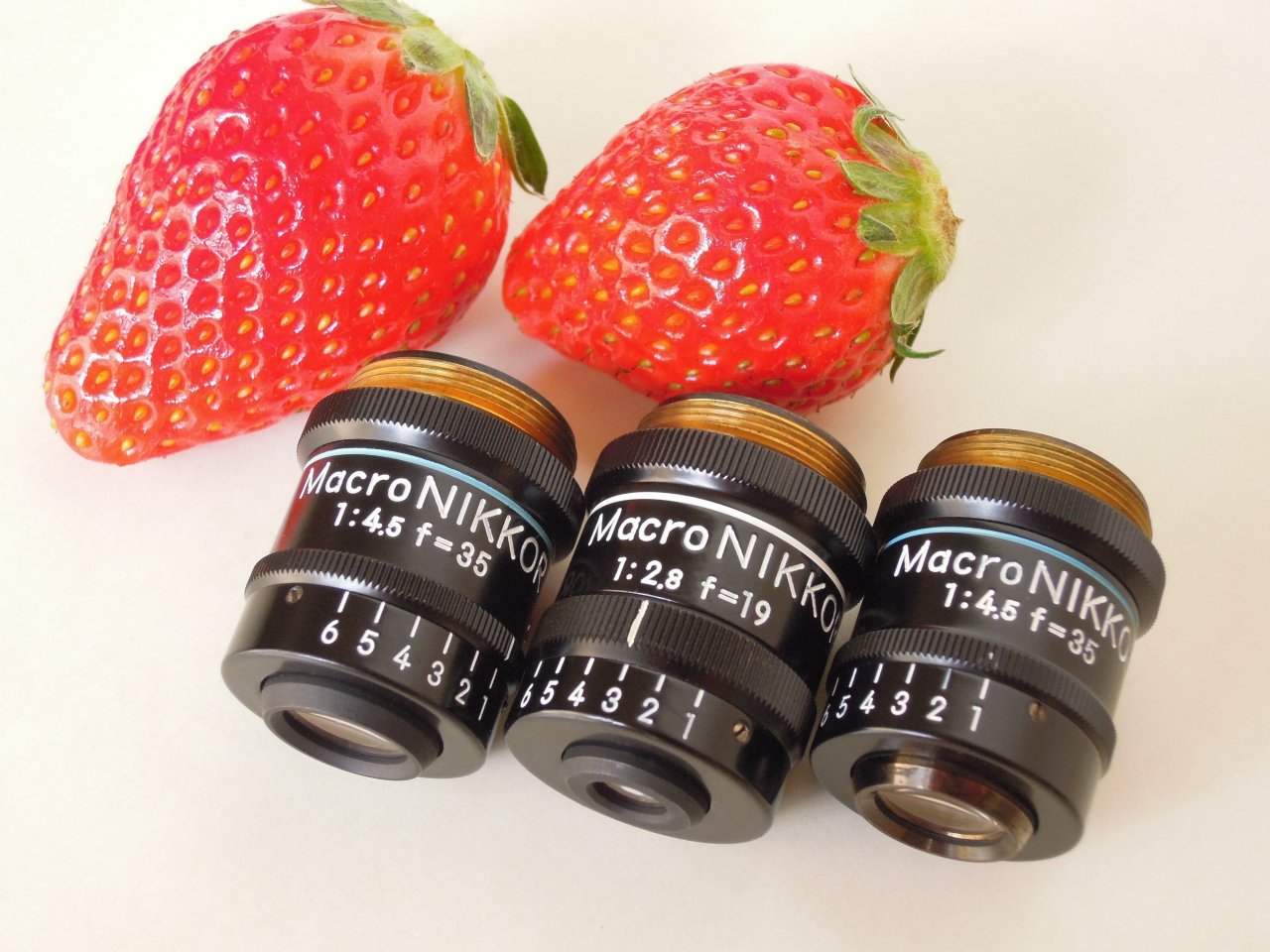 Beautiful Black Lens Barrel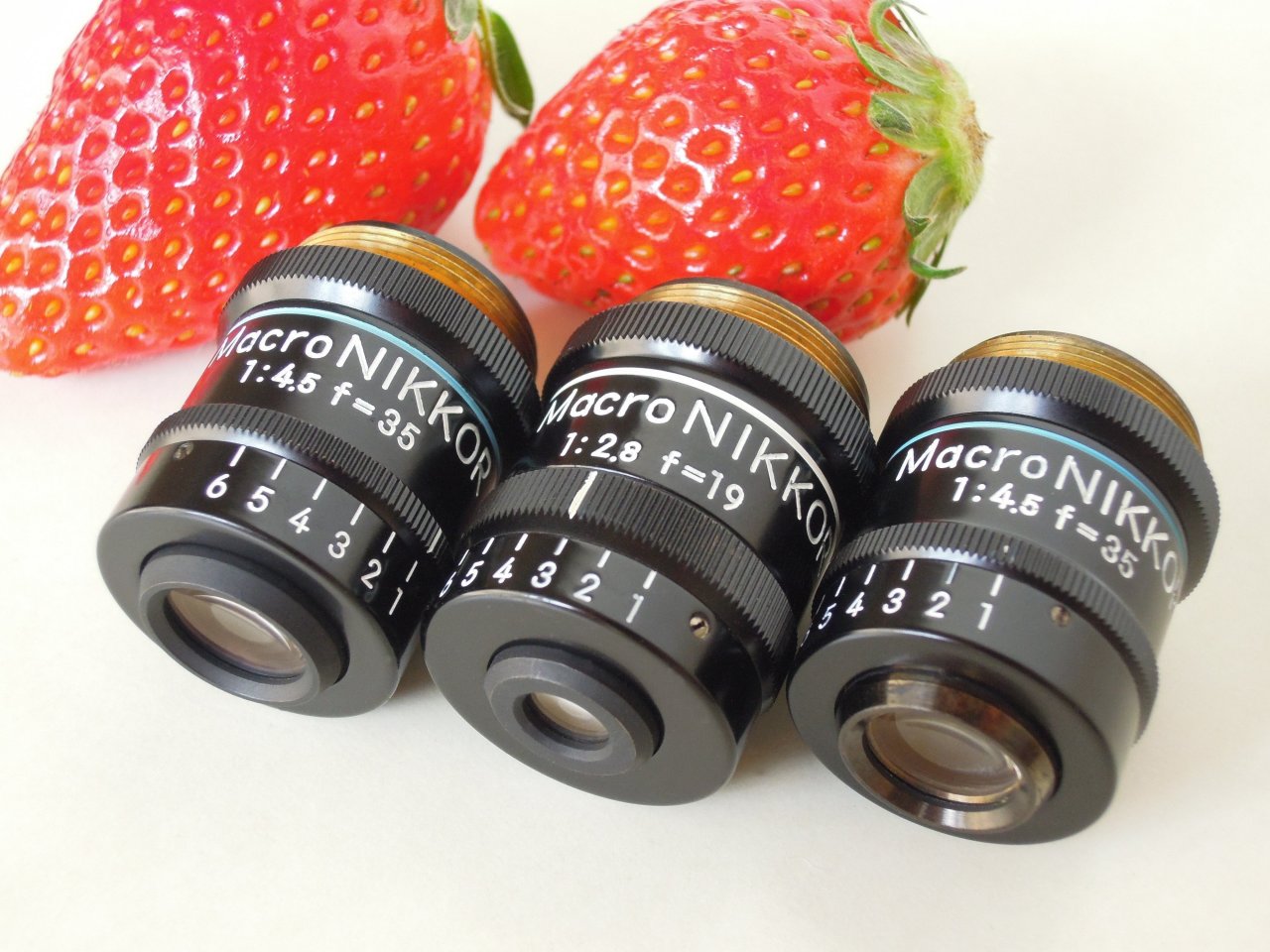 MACRO Nikkor Lenses for 4x5 Large Format Camera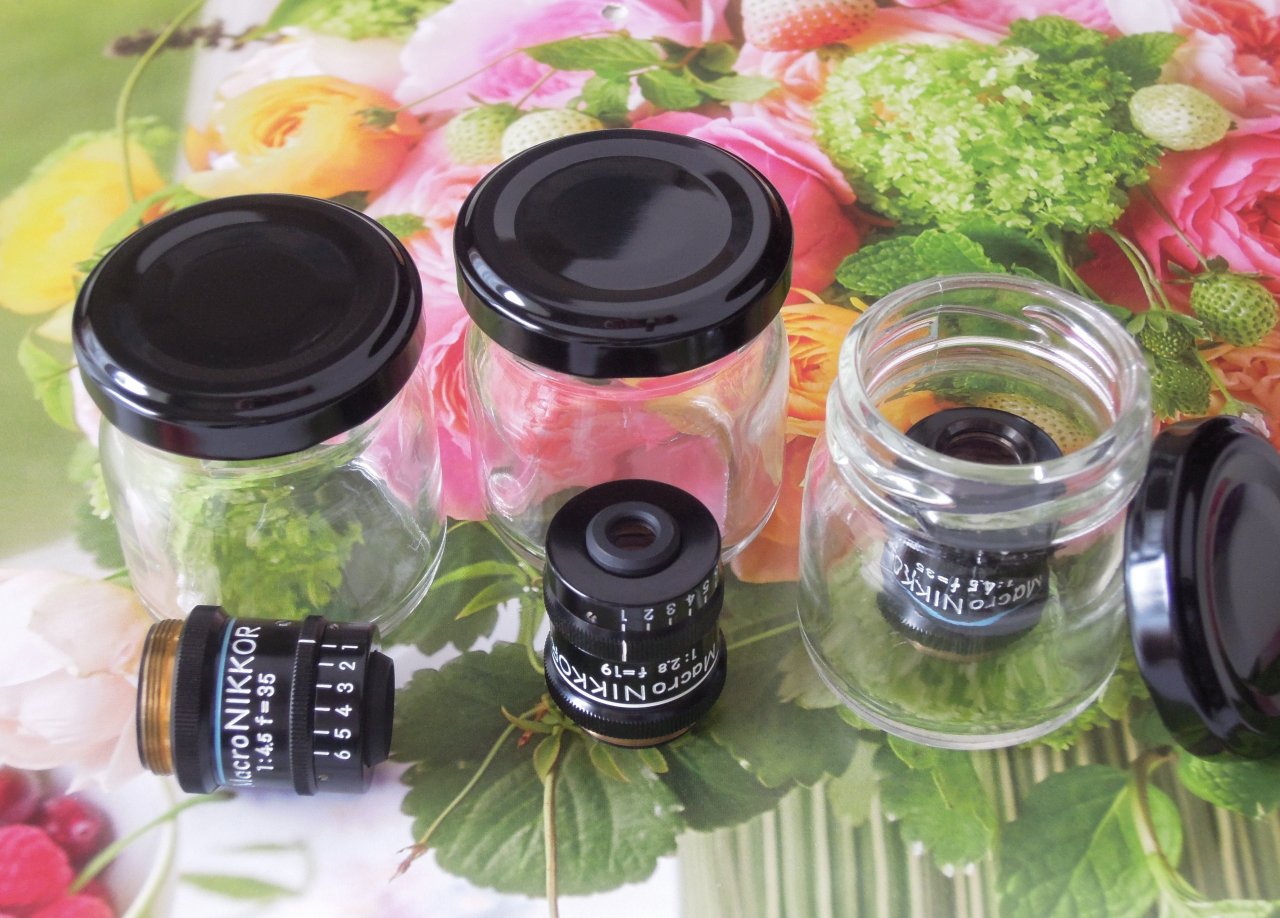 RMS MACRO Nikkor Lenses
Back to RED BOOK NIKKOR
---
Copyright Michio Akiyama, Tokyo Japan 2001, 2019