Gallery and Collection, Super Nikon Fans Social Club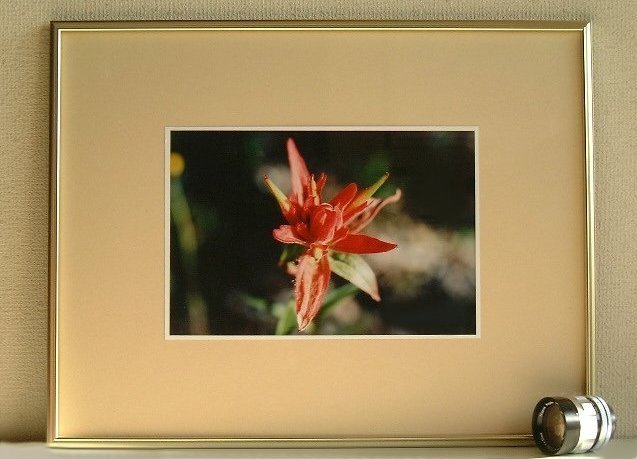 Alpine Red Flower with CRT Nikkor Lens
Photo: Copyright (c) 2003, Dr. Vivek Iyer, All Rights Reserved.
Serious Scientist and His Cooperation
Dr. Vivek Iyer is a scientist to live in Netherlands. He is an expert of the chemistry, and is doing a serious research.
The right small photograph is a photo of Nickel atoms taken with an electron microscope (1 angstrom resolution). Of course, it is a photograph by his taking a picture. The dots (or beads) are individual Nickel atoms!!
Photo: Copyright (c) 2003, Dr. Vivek Iyer


Also, he is exploring the deep sea of super high resolution Nikkor lenses. However, he is a photographer of apart from others not to hope to belong to the group of camera fan. But he admitted my website, RED BOOK NIKKOR. The first person who requests me to make the website of an English version is Vivek-san. He challenged reading this website of a Japanese version!
Through the internet network, he offered me a lot of useful and rare technical information. I'd like to introduce his collection and his idea here. Vivek-san wrote the following manuscripts. Thank you very much Vivek-san. Domo Arigatoh!!
Prologue
Dear Akiyama-san
Browsing through my earlier emails, I found this email to you dated 28th Nov 2001:
Dear Sir:

I found your website RED BOOK NIKKOR, extremely interesting.
I am particularly interested in getting all the information on the Ultra Micro Nikkors.
If at all possible, would you be kind to get all the info translated to English and post it or mail me?

With many thanks,
Vivek Iyer
About My Favorite High Resolution Nikkor Lenses
At that time, I had just acquired my first Ultra Micro Nikkor, the 55mm F2 lens. From your informative, and poetical website on the special Nikkor lenses, my interests, certainly expanded. One of my favorite lenses, out of the vast high resolution, lenses is the CRT Nikkor 55mm F1.2 lens.
Apart from being a beautiful lens, it is really a very high resolution (>250 lp/mm) lens for color photography. I mostly use it on my Nikon F2.
However, to extract the most from its capacity, it is better used mounted on a Konica. The Konica camera this lens is mounted is no ordinary camera! This is the only 35mm reflex camera capable of full frame and half frame pictures on the same roll!


CRT Nikkor 55mm F1.2 is Mounted in SLR Camera

CRT Nikkor 55mm F1.2 is mounted in KONICA Auto-Reflex. Of course, CRT Nikkor 55mm F1.2 can be mounted in SLR cameras other than Nikon.
I found another classic, the Olympus Pen F reflex camera to be the best suited camera for using the Ultra Micro Nikkor 55mm F2 lens. Given the fact that most of the original Pen F lenses have >100 lp/mm resolution, this is fitting.


Ultra Micro Nikkor 55mm F2 is Mounted in SLR Camera

Ultra Micro Nikkor 55mm F2 is mounted in Olympus Pen F. It's the largest very good Half-frame System.


Super Unusual Ultra Micro Nikkor 30mm F1.2

Ultra Micro Nikkor 30mm F1.2 is a valuable very unusual super lens. This lens has over 1260 lp/mm resolution ability. It is difficult to look for this lens now. This is a dream lens for the collector which Vivek-san's friend, Mr. Peter Lownds has.
Exploring the Deep Sea of Super High Resolution Nikkor World
Apart from the pleasure of using these special lenses, this search has lead me to many wonderful friends through the web and in person. I wish that people who come across these special lenses whether for collection or actual use, would understand their special properties, appreciate the real quality of the craftsmanship of the engineers who designed them and made them and cherish their beauty. I am very grateful for your enormous effort to bring out the wonderful information to the people world over!
Best regards,
Vivek.


Super Unusual Number of COM Nikkor 37mm F1.4

COM Nikkor 37mm F1.4 is very useful and has high performance. As you know, you can already take a wonderful macro photograph with this lens. He has a valuable very unusual lens. The number of the lens is 800001. Yes, 800001!! It's the first manufacturing.
Ultra Micro Nikkor 55mm F2 and Super Resolution Nikkor Sound
Please look at the following photo, a shot of Daisy at 4X:
Lens: Ultra Micro Nikkor 55mm F2, reversed, at 4X and at F4
Film: Kodak Ektachrome 100GX, daylight.
Nikon F2, PB-4, BR2, 40.5 to 52 step-ring.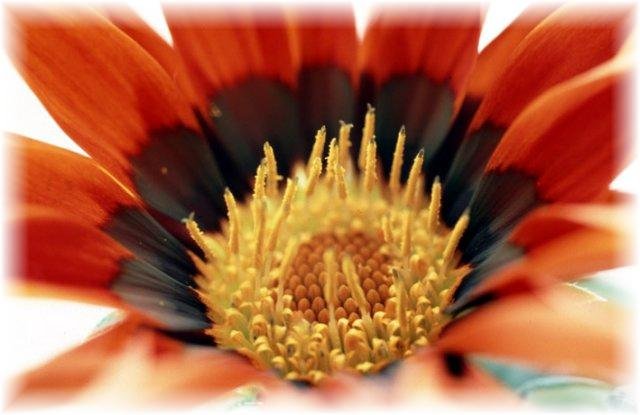 A Shot of Daisy with Ultra Micro Nikkor 55mm F2
Lens Reversed, at 4X and at F4
Photo: Copyright (c) 2003, Dr. Vivek Iyer, All Rights Reserved.
Special Thanks to Dr. Vivek Iyer
-------------------------
Photo Images and Text : Dr. Vivek Iyer, Netherlands
Back to RED BOOK NIKKOR
---
Copyright Michio Akiyama, Tokyo Japan 2003, 2021