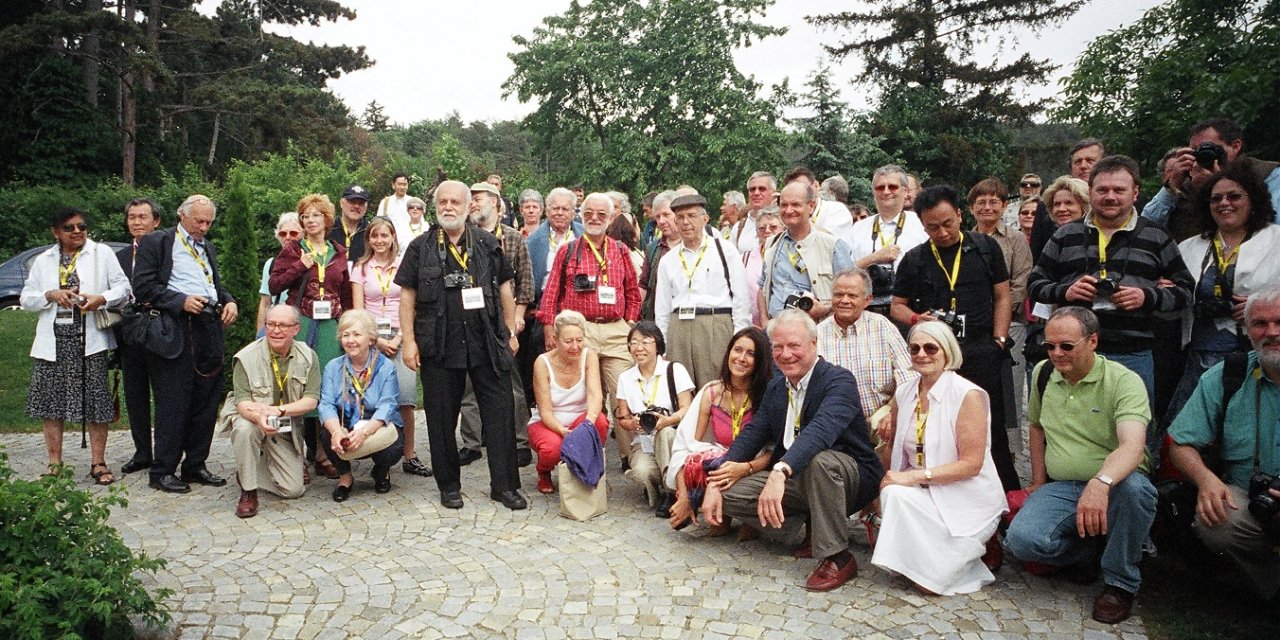 Nikon Historical Society
10th CONVENTION
VIENNA 2006
Reported by
Yutaka Ohtsu
Bill Kraus, Uli Koch
NHS Convention Vienna 2006
The Nikon Historical Society (NHS) is a Nikon enthusiast organization with members all over the world. Its headquarters is located in Chicago, USA. The chairman is Robert Rotoloni who is the specialist of rangefinder Nikon.
The NHS 10th convention was held from May 16th to the 22nd in Vienna. The attendee who exceeded 80 people was enjoyed the NHS super convention. Uli Koch and Hans Ploegmakers were the meeting chairmen who organized a successful 10th convention in Vienna.
- May 16 Registration in the WestLicht Museum
- May 17 Special Tour: U-Bahn to the Schönbrunn Palace
- May 18 Special Tour: Abbey Melk, the Donau River
- May 19 WestLicht Auction Previewing
- May 20 WestLicht Photogaphica Auction
- May 21 Nikon Historical Society Convention Day
- May 22 Visiting the Castle of Dietmar Machold
Yutaka Ohtsu, a member of the NHS, my Nikon friend, joined the convention tour as a correspondent and shot many photos for all Nikon enthusiasts. He shot the report in Nikon F3 Limited model and Ricoh GR21 compact camera. And I received many photos even from Bill Kraus and Uli Koch. I was able to publish the nice photos for you by their kindly cooperation. If you can enjoy the appearance of the convention together, I am happy.
RED BOOK NIKKOR
Michio Akiyama
Next Page Articles
→ Next Report 1 Auction Previewing
Shortcuts
Report 0 Top Page
Report 1 Auction Previewing
Report 2 WestLicht Photographica Auction
Report 3 Convention Day
Report 4 Dietmar Machold Castle
Report 5 Bill Kraus's Impression Vienna
Report 6 Uli Koch's Special Vienna
Photos and reported by:
Yutaka Ohtsu (Japan), Bill Kraus (U.S.A.), Uli Koch (Germany)
Editor:
Michio Akiyama
Back to RED BOOK NIKKOR
---
Copyright Michio Akiyama, Tokyo Japan 2006, 2022