---
EL Nikkor 135mm F5.6 and Nikon Bellows PB-4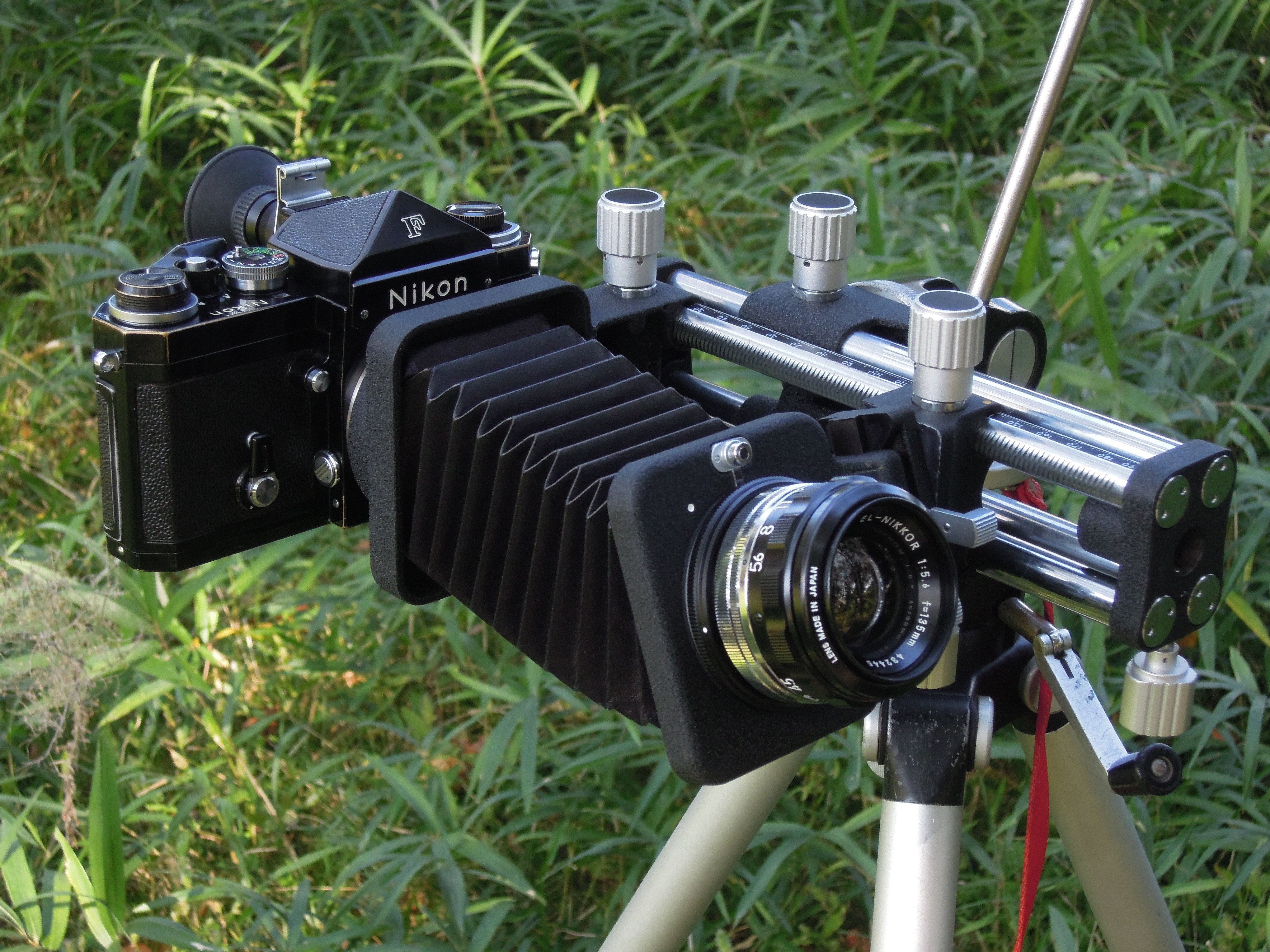 EL Nikkor 135mm F5.6 and Nikon Bellows PB-4
Super Slow Lens for Mission Critical People
Old Nikon Bellows PB-4 Make the Complete Operation with Shift, Swing, Tilt
EL-Nikkor 135mm F5.6 and Nikon Bellows Outfit

Nikon PB-4 Bellows Set
You are seeing the Nikon PB-4 Bellows Set and EL Nikkor 135 mm F5.6 outfit in the green air. Many Nikon enthusiasts think the production stop of the PB-4 Bellows Set regrettably, as it provides many useful and fantastic features.
The reason that people uses "PB-4 Bellows Set" is the ability to swing and shift the Nikkor lenses.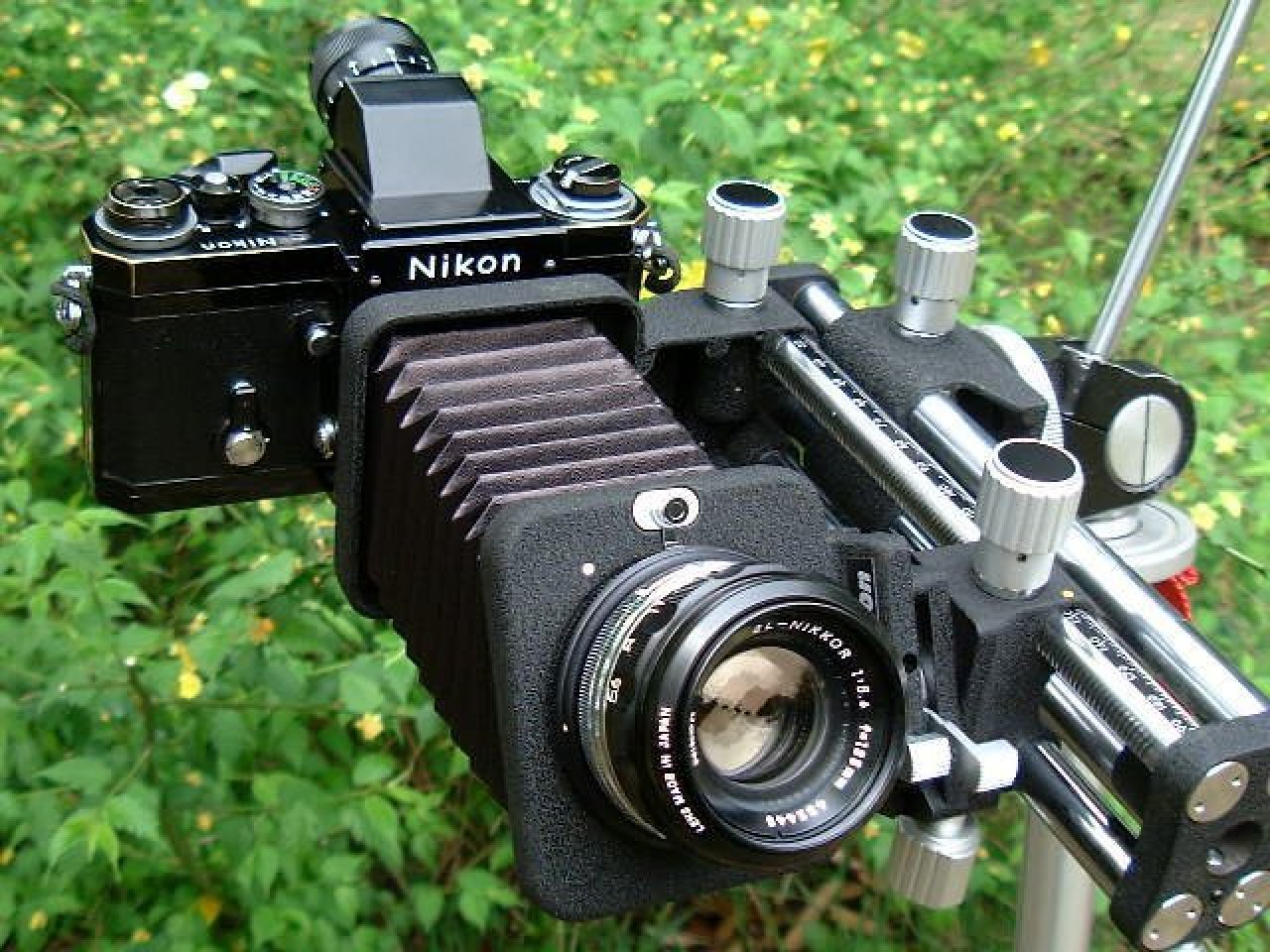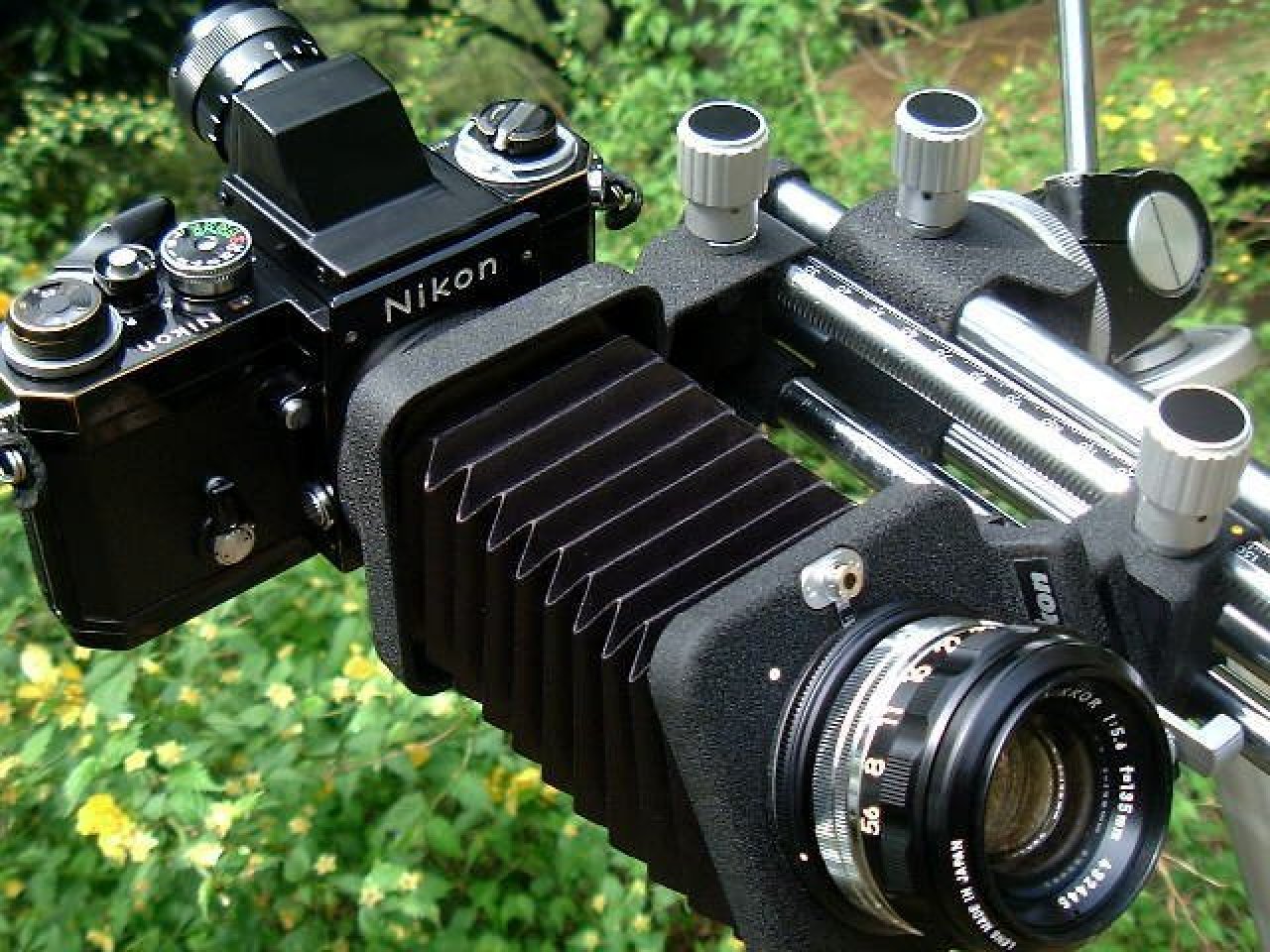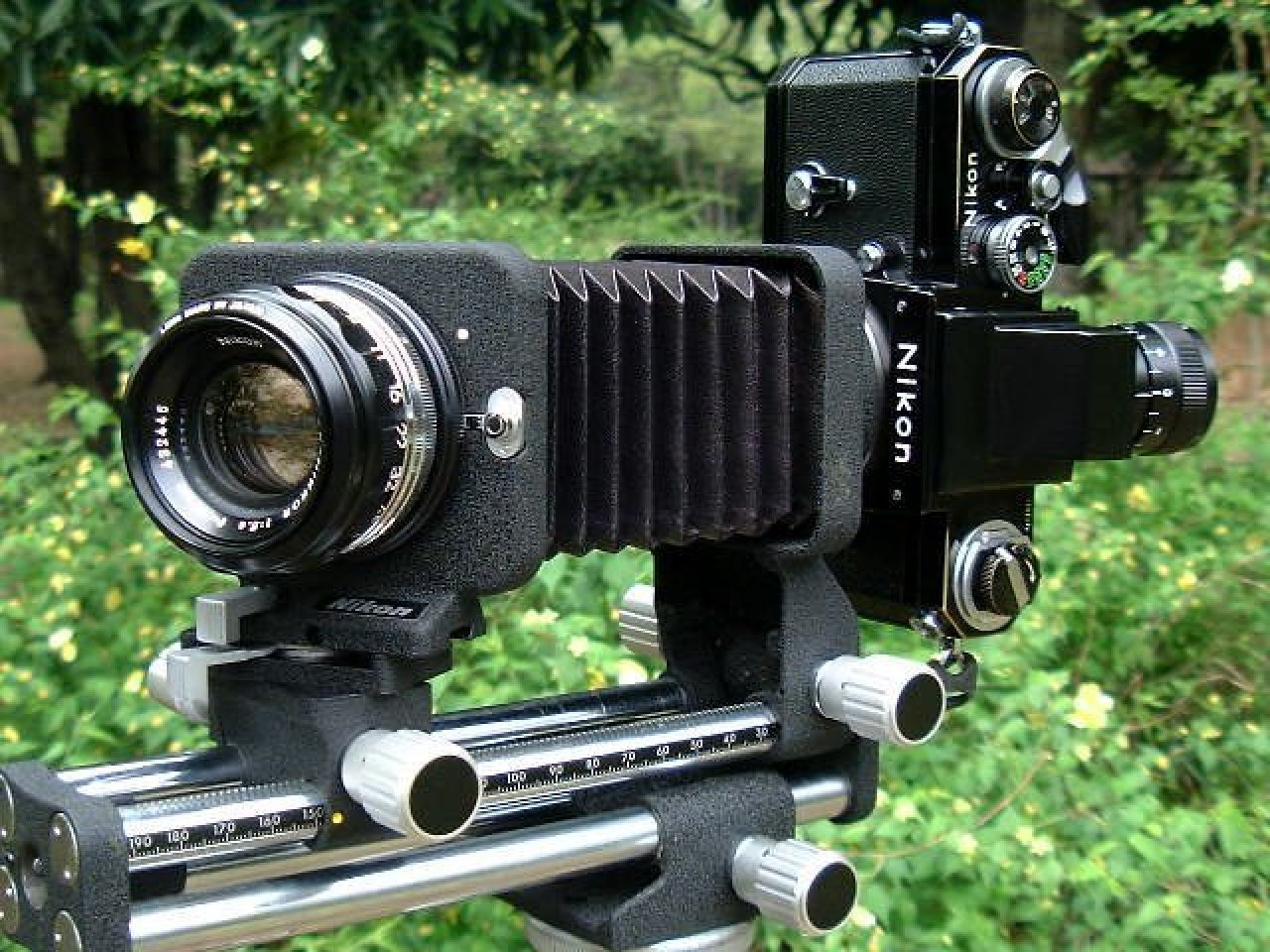 EL Nikkor 135mm F5.6 and Nikon Bellows PB-4
The front standard shifts 10 mm to either side and swings up to 25 degrees to the right or left. These unique function may easily be converted into rise, fall and tilt.
It is possible by the operation that attaches PB-4 to a tripod head.
By this outfit as for you the vast landscape photograph and beautiful super macro shooting come to be produced easily.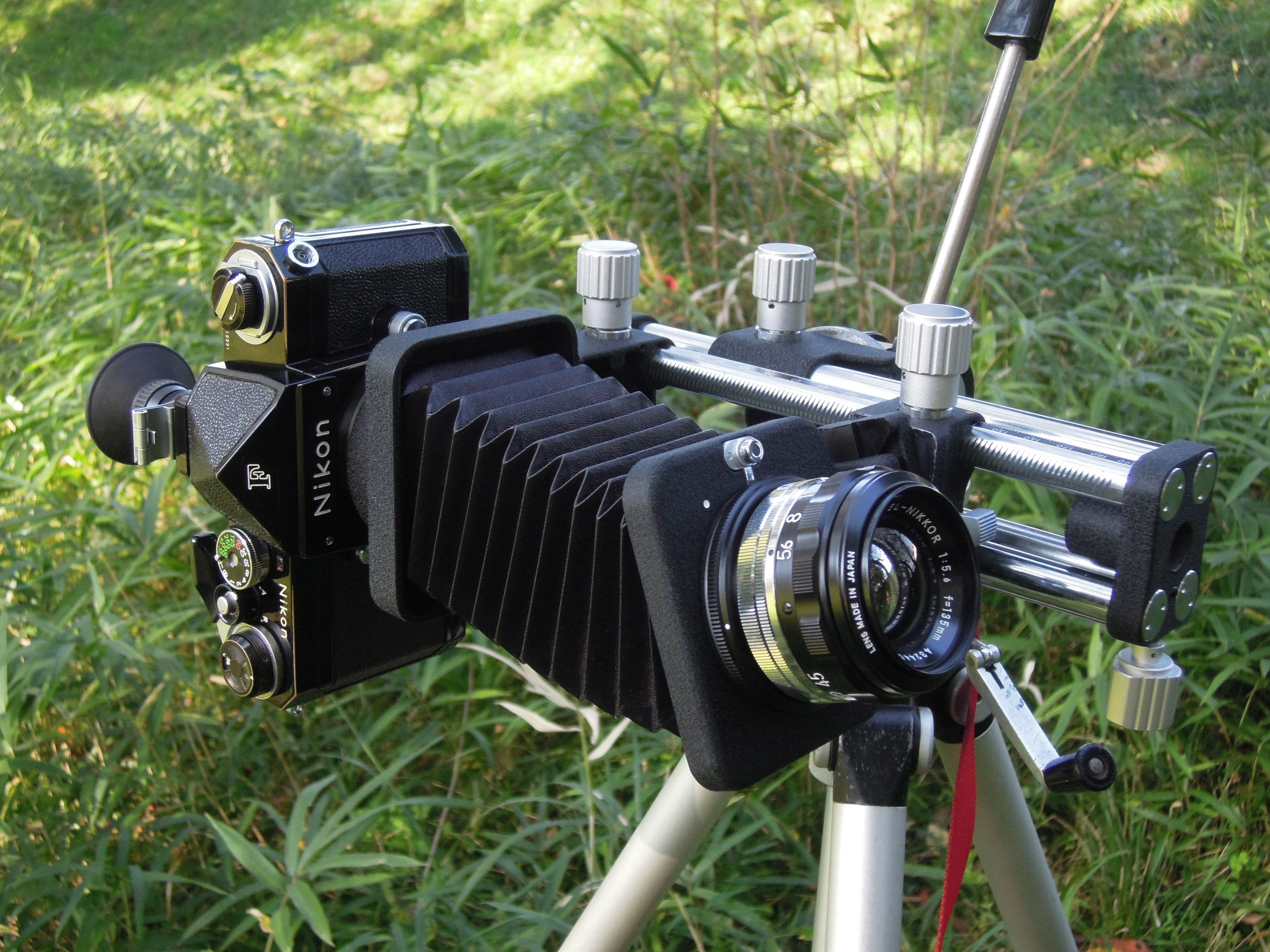 Beautiful Eye
As you think an EL Nikkor 135 mm F5.6 has wonderful performance.
If you use this lens with PB-4, you can get high resolution and a poetic sentiment rich image easily.
Yes, this is a fact. It is decided from 1000 years ago.
Even a mission critical people is satisfied.
The EL Nikkor 135 mm F5.6 is a one of "Super Slow Lens".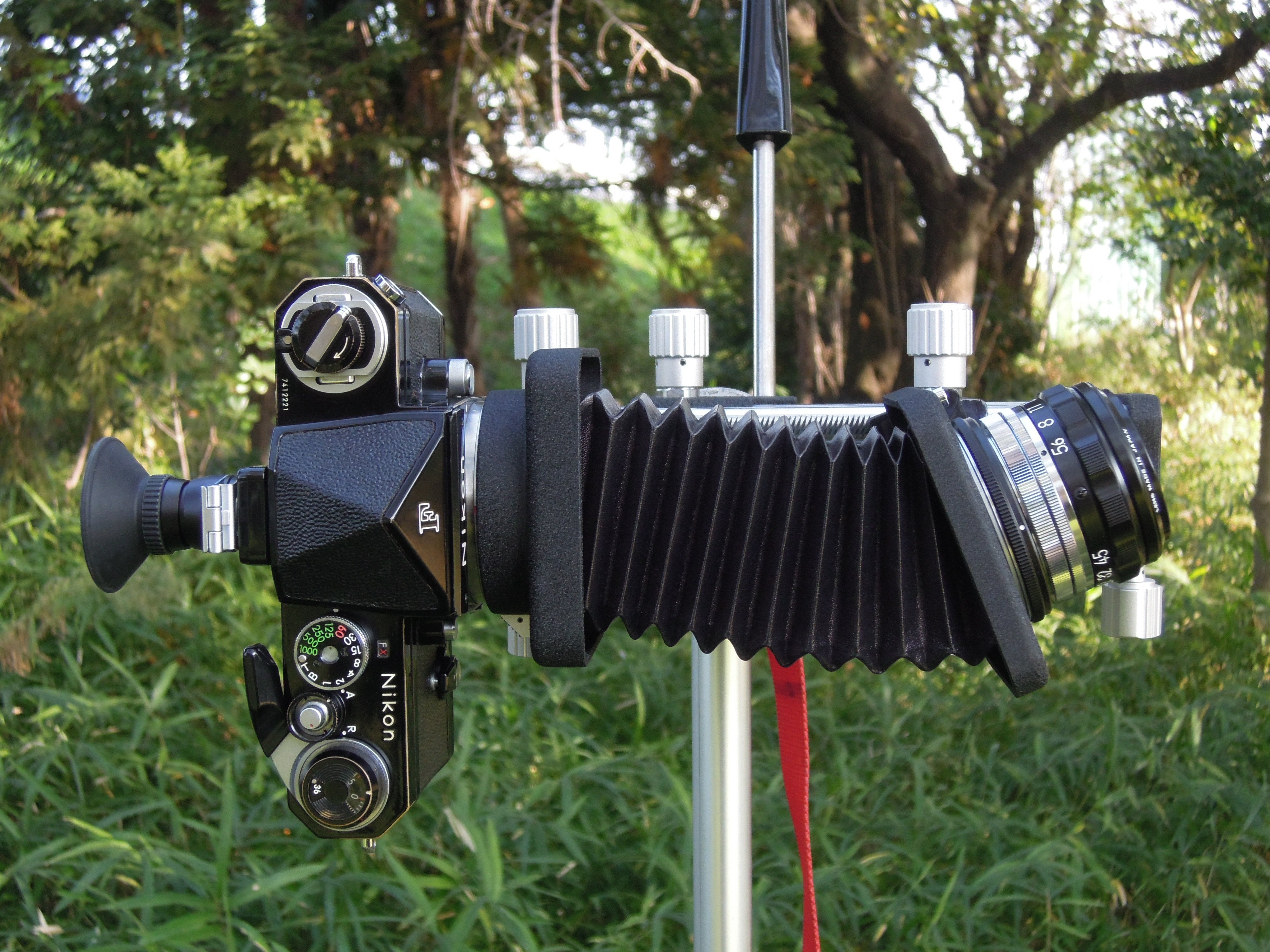 Beautiful Tilt and Shift Eye by Nikon PB-4
Specifications
EL Nikkor 135mm F5.6
Focal length : 135 mm
Max. aperture : f/5.6
Min. aperture : f/45
Lens construction : 6 elements, 4 groups
Standard magnification : 5X
Range of magnification ratio : 2X - 10X
Picture angle : 54°
Correction wavelength range : 380 nm - 700 nm
Subject size : 90 X 120 mm (160mm⌀)
Overall working distance : 972 mm
Vignettings : 0% at F8
Distortion : +0.025%
Filter size : d=43 mm p=0.5 mm
Mount : Leica L39 screw mount
Weight : 260 g
Price : 21,000 Japanese YEN (1969)
Price : 36,500 Japanese YEN (1974)
Price : 37,500 Japanese YEN (1977)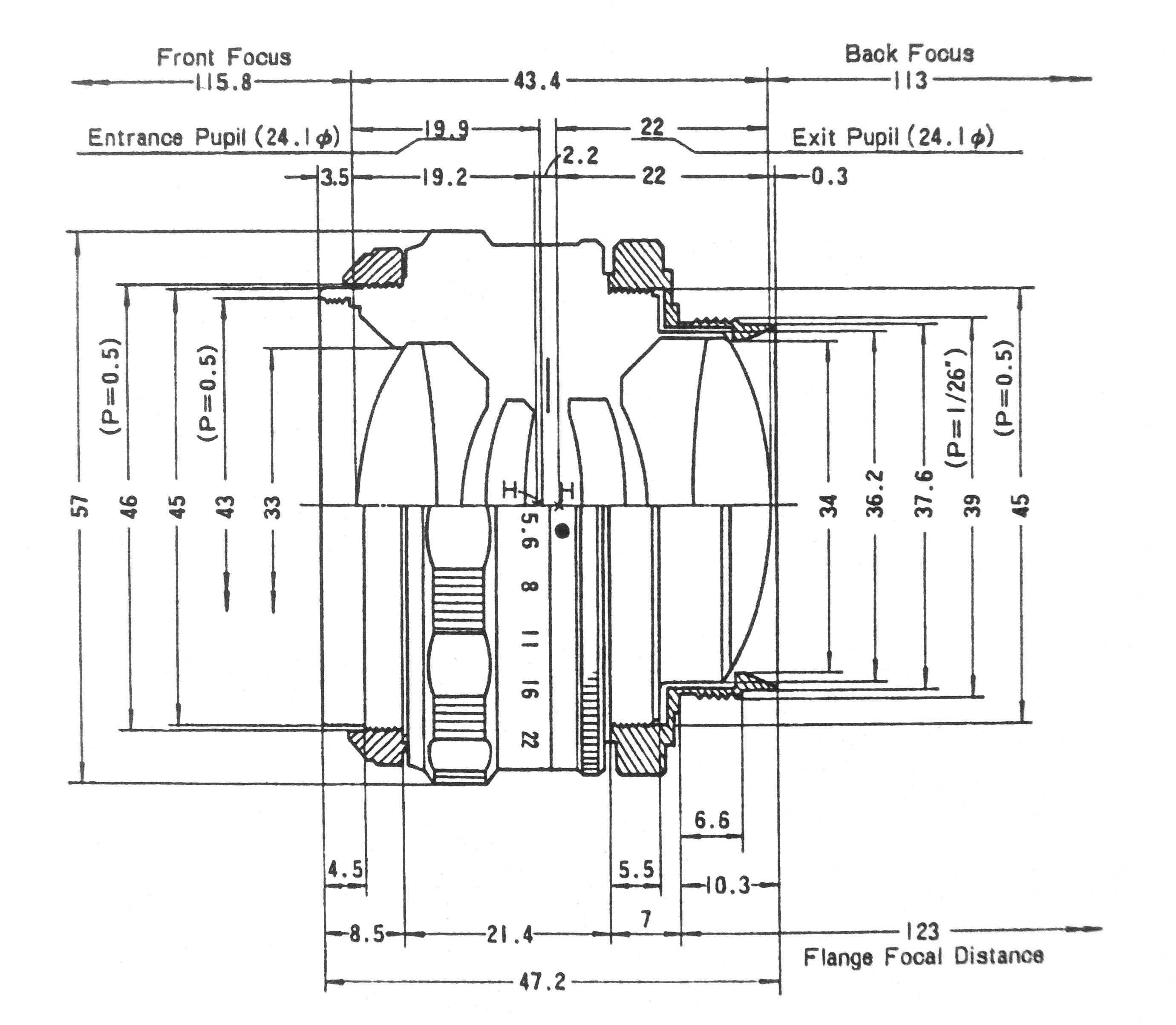 EL Nikkor 135mm F5.6 Lens Construction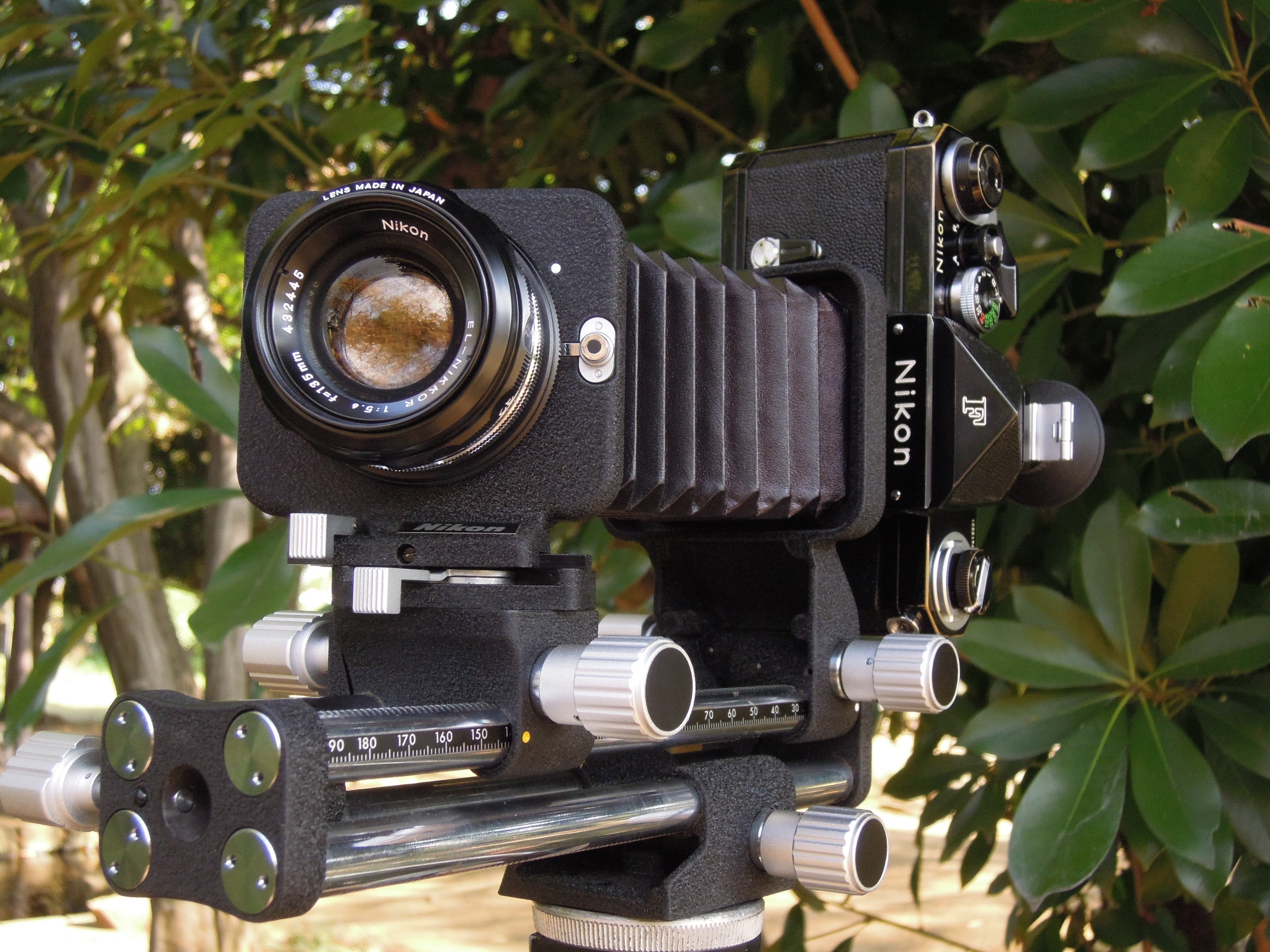 Nikon Camera in a Vertical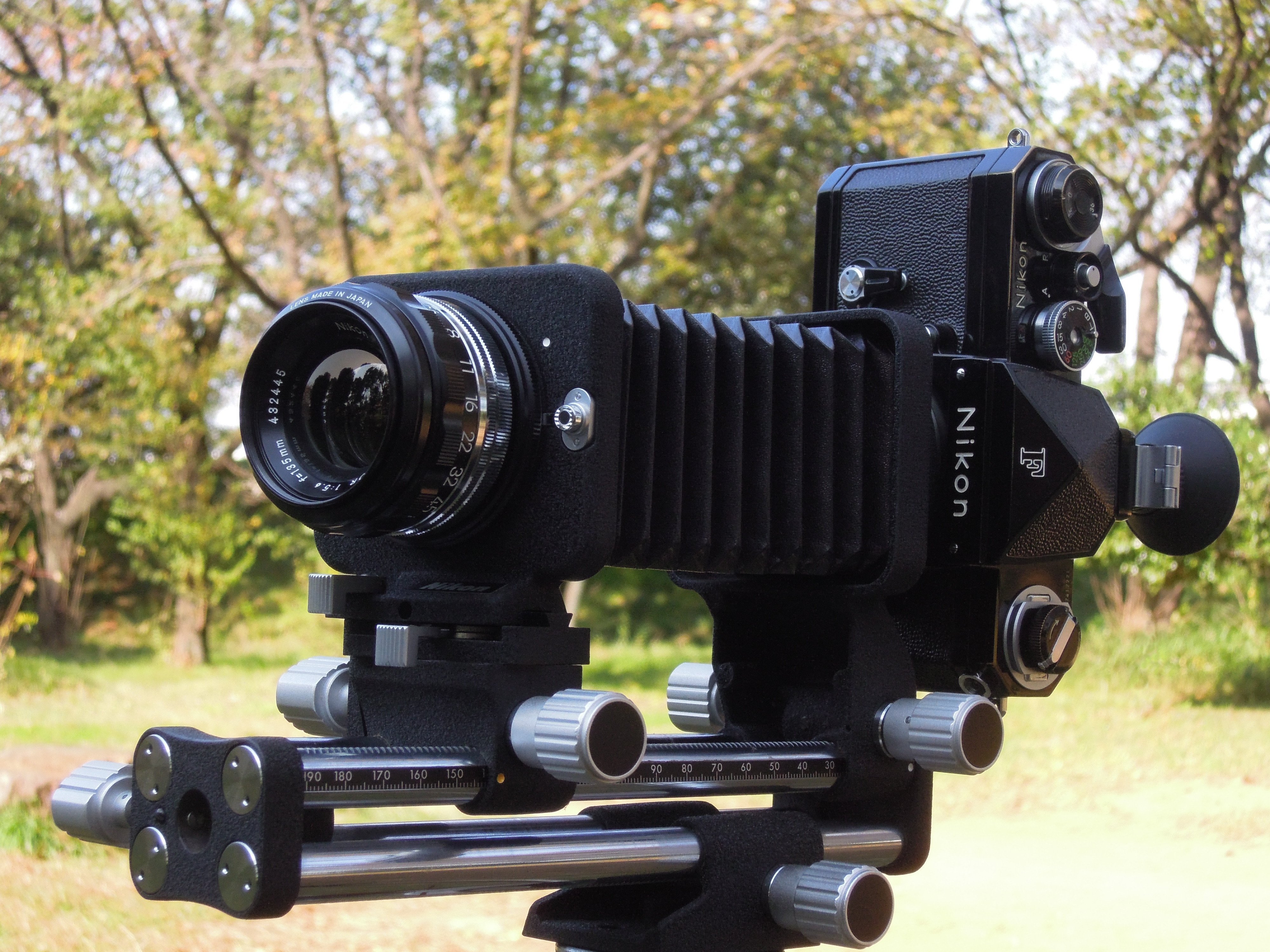 How to Use the Nikon Bellows PB-4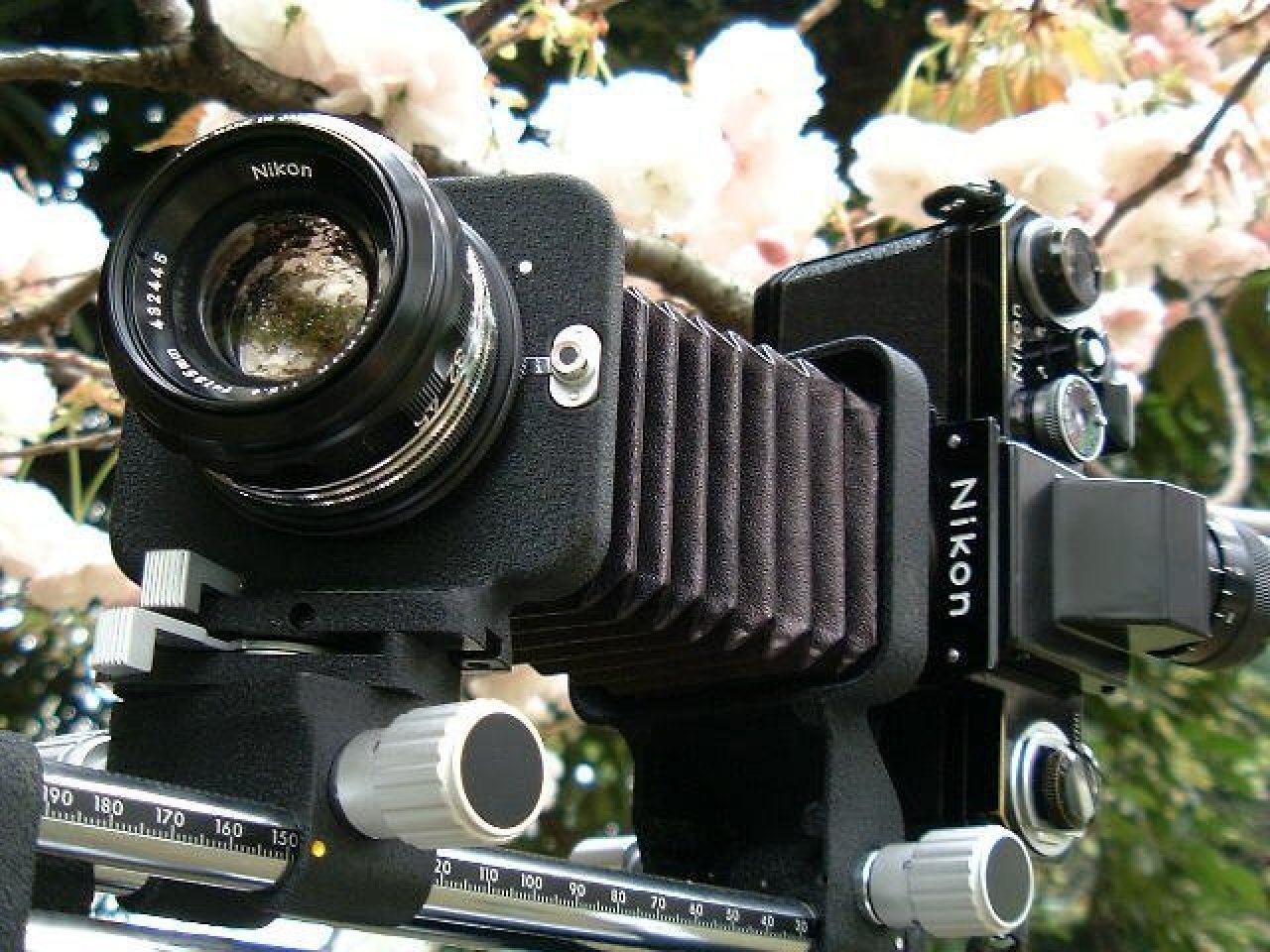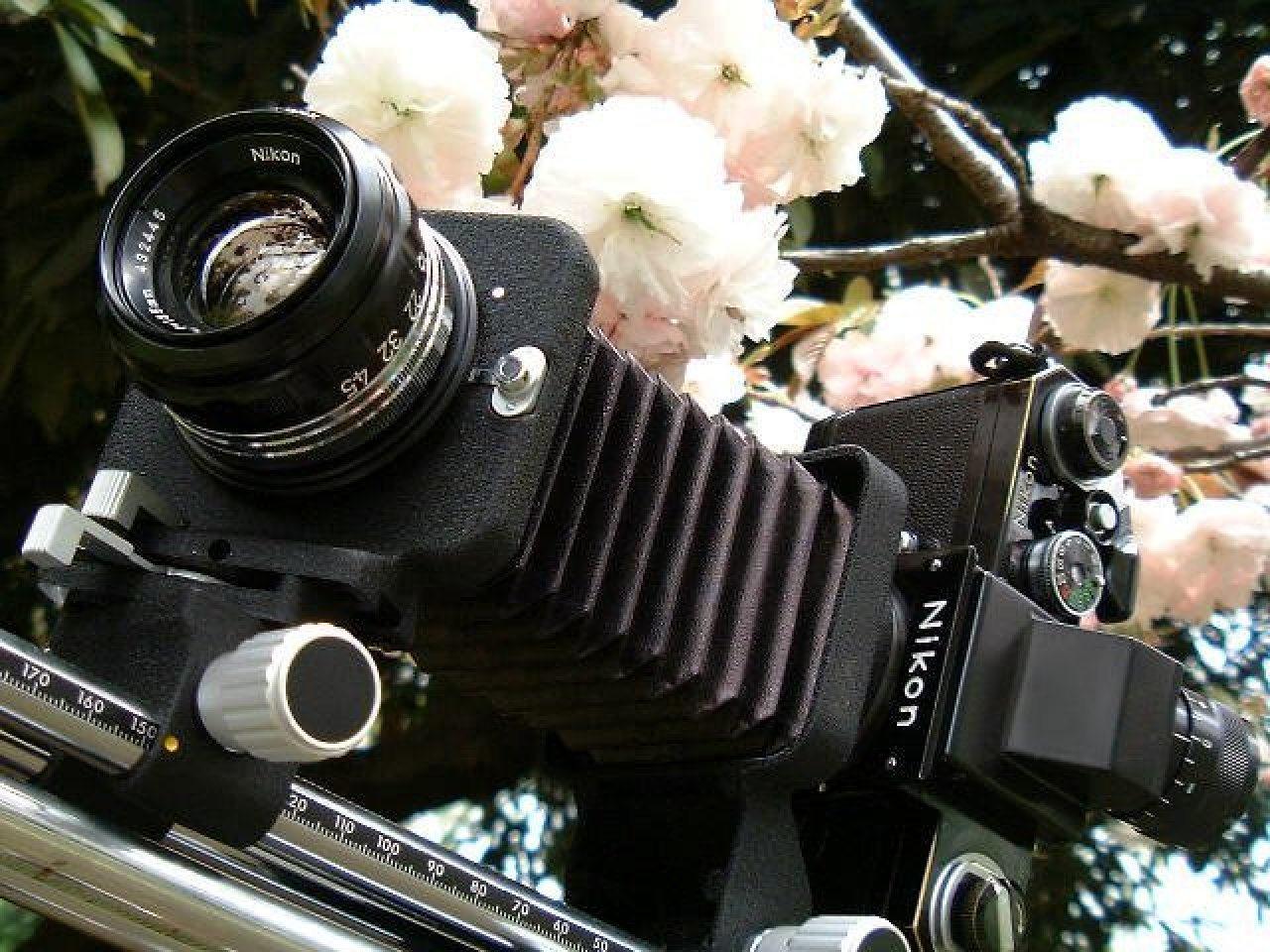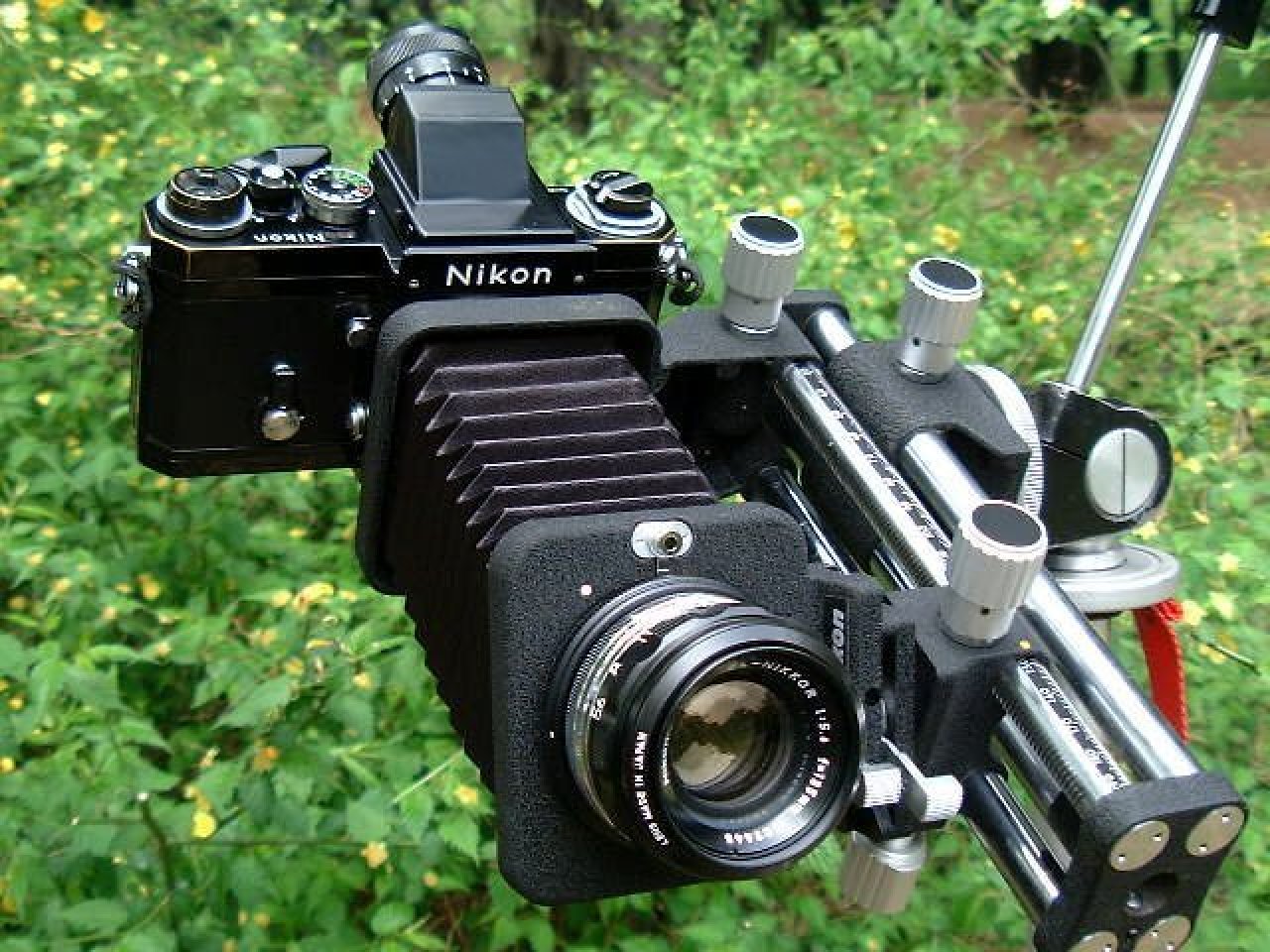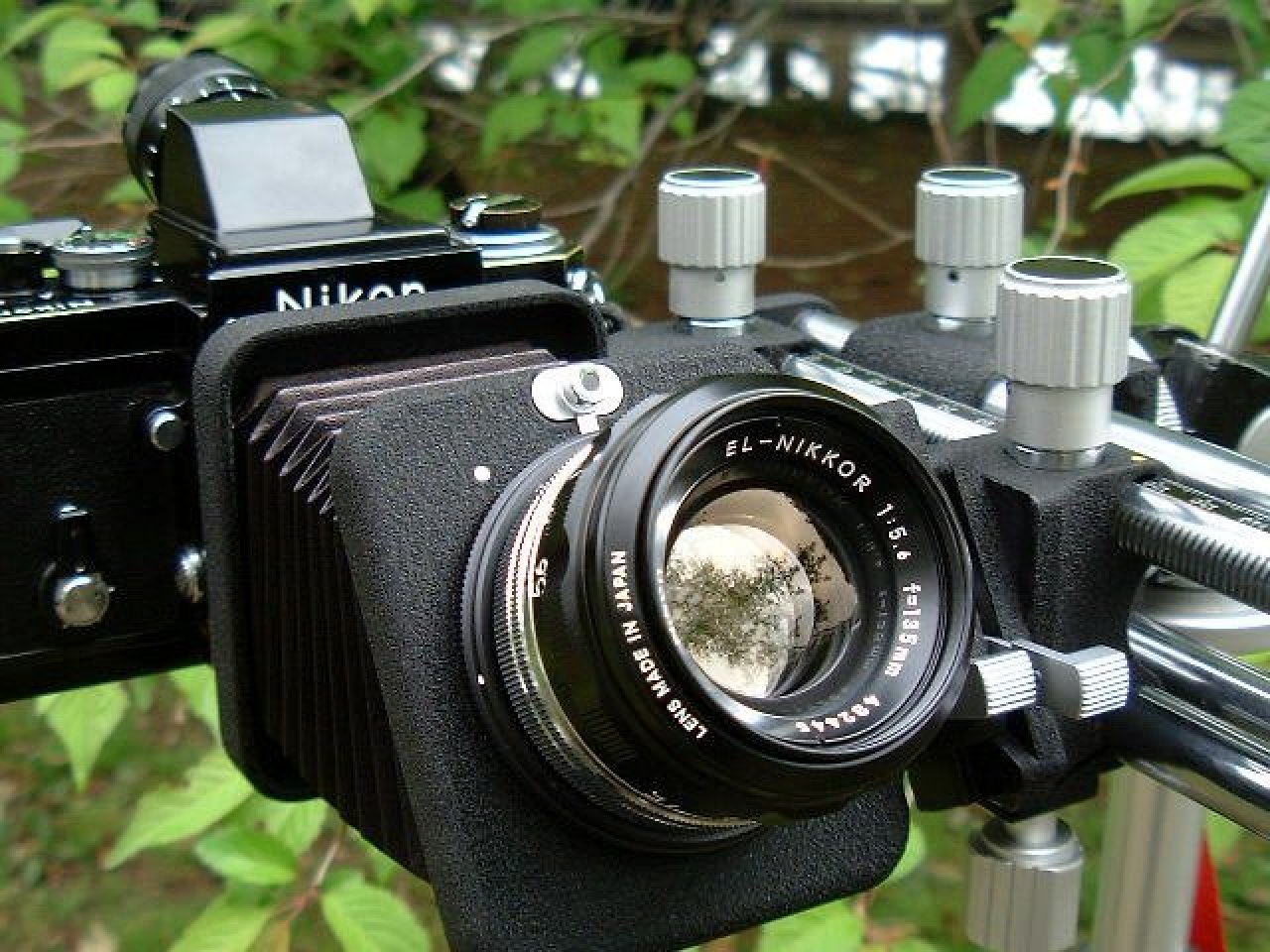 EL Nikkor 135mm F5.6 and Nikon Bellows PB-4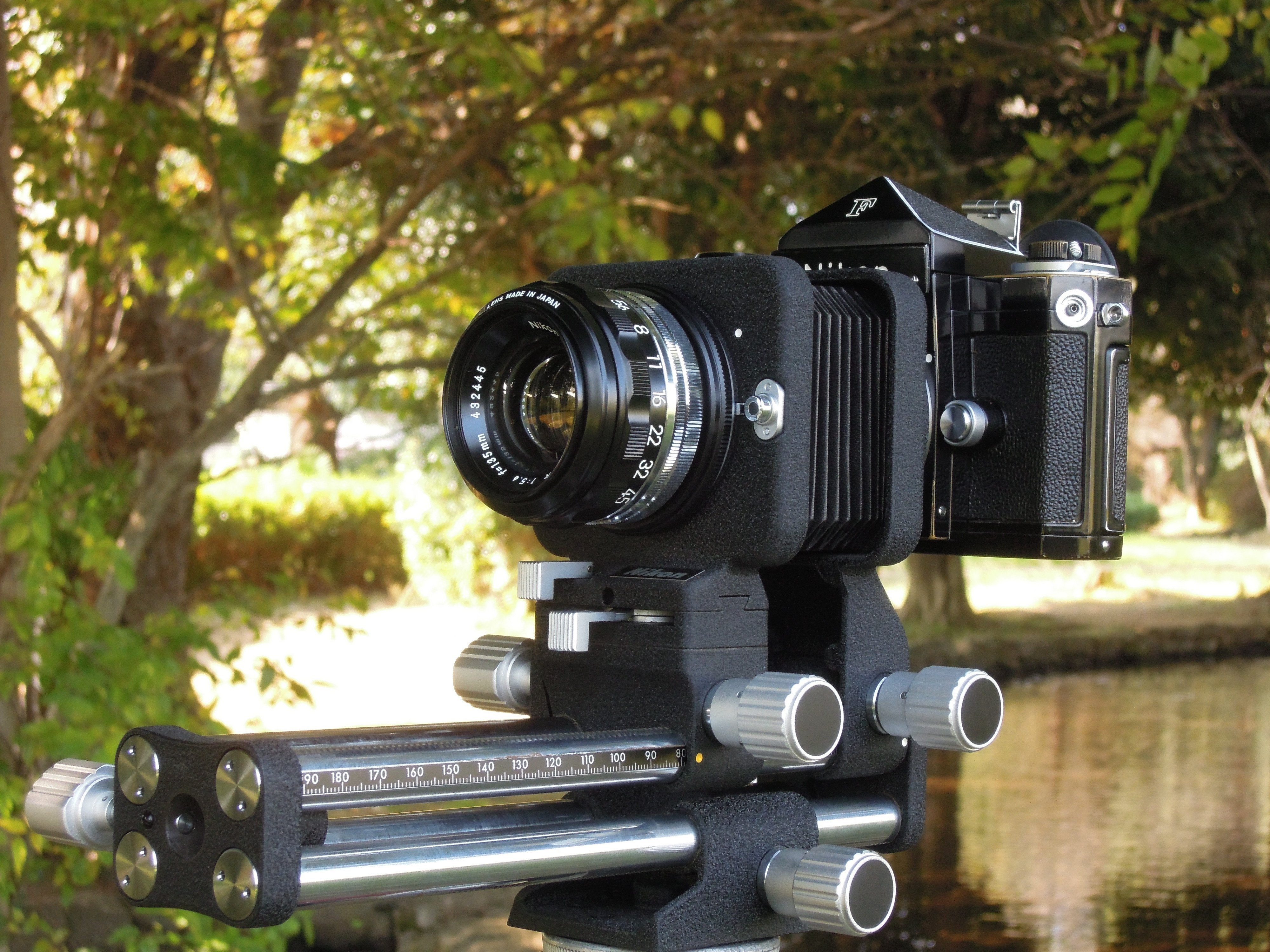 She Looks at the Universe Far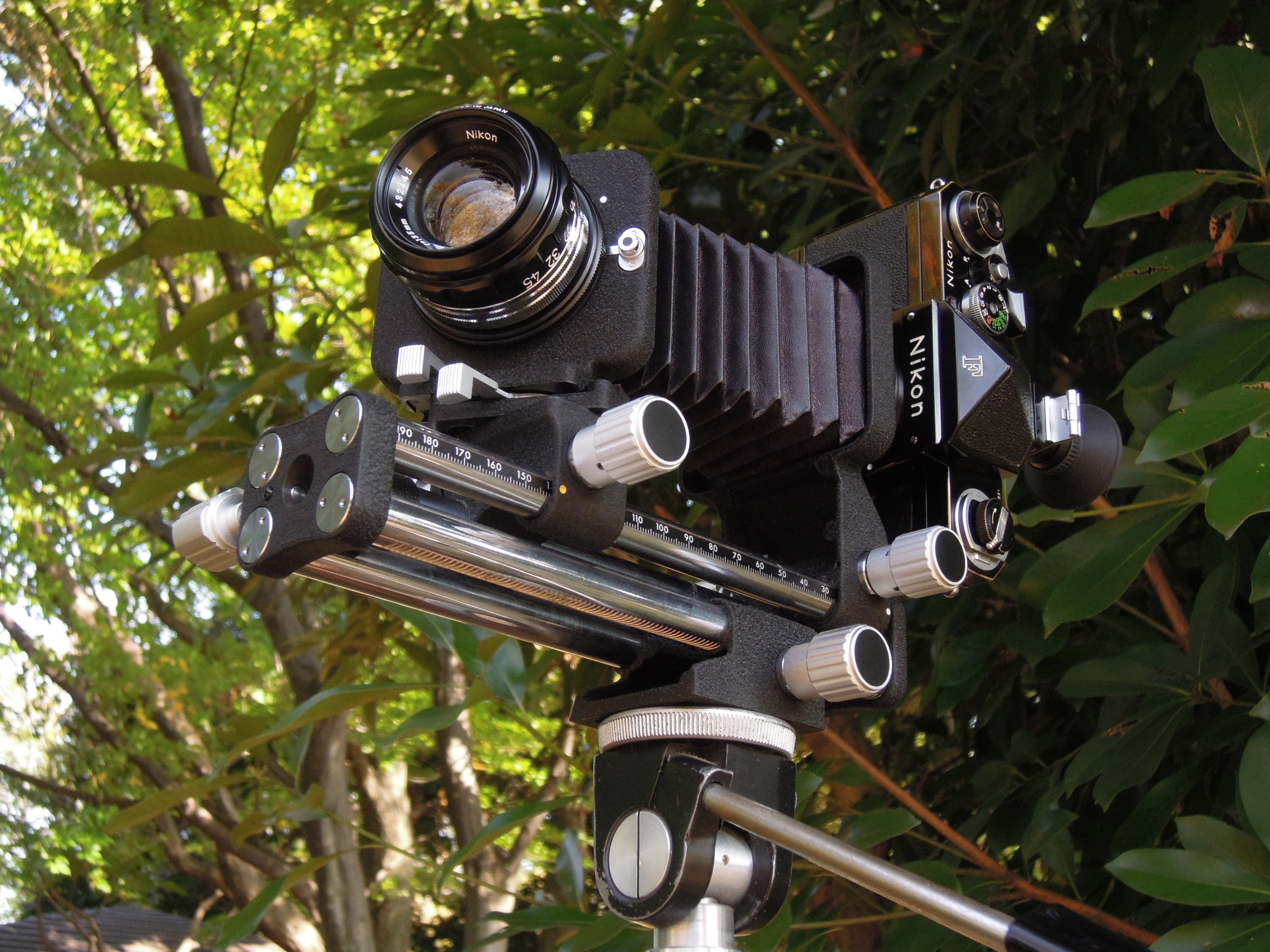 Really Right Stuff
---
Copyright (c) 2002, 2018 Michio Akiyama, Tokyo Japan, All Rights Reserved.