EL Nikkor 105mm F5.6 Mountain Hood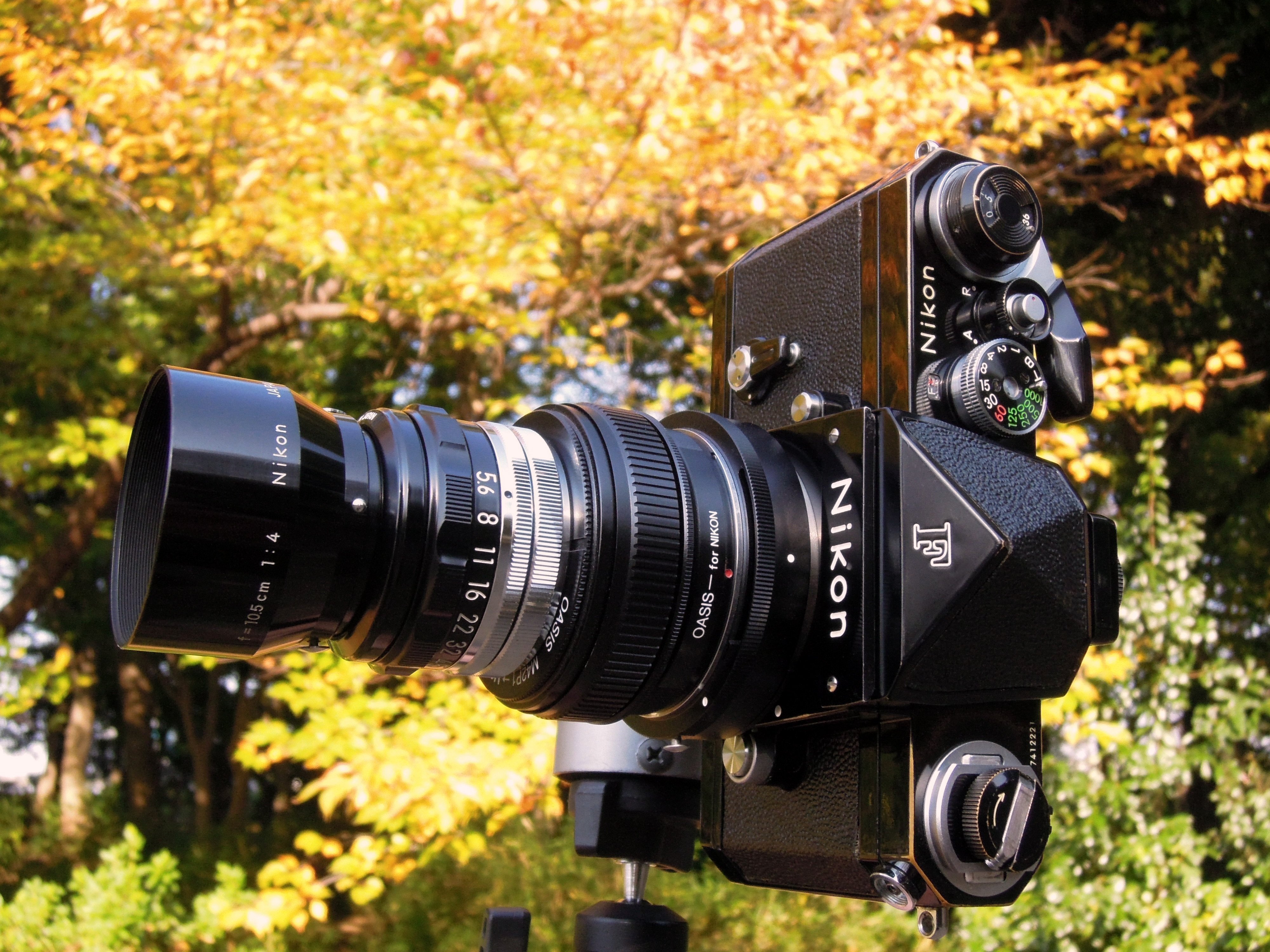 EL Nikkor 105mm F5.6 Mountain Hood
EL Nikkor 105mm F5.6
EL Nikkor lenses are designed primarily for photographic enlargers.
The aberration of the EL Nikkor lenses has been corrected for a short focusing distance according to their designed magnifying power, and differs from photographing lenses which are corrected for infinity.
EL Nikkor lenses can also be used for specific projection and close-up photography as they process a high resolution throughout a wide range of wave length.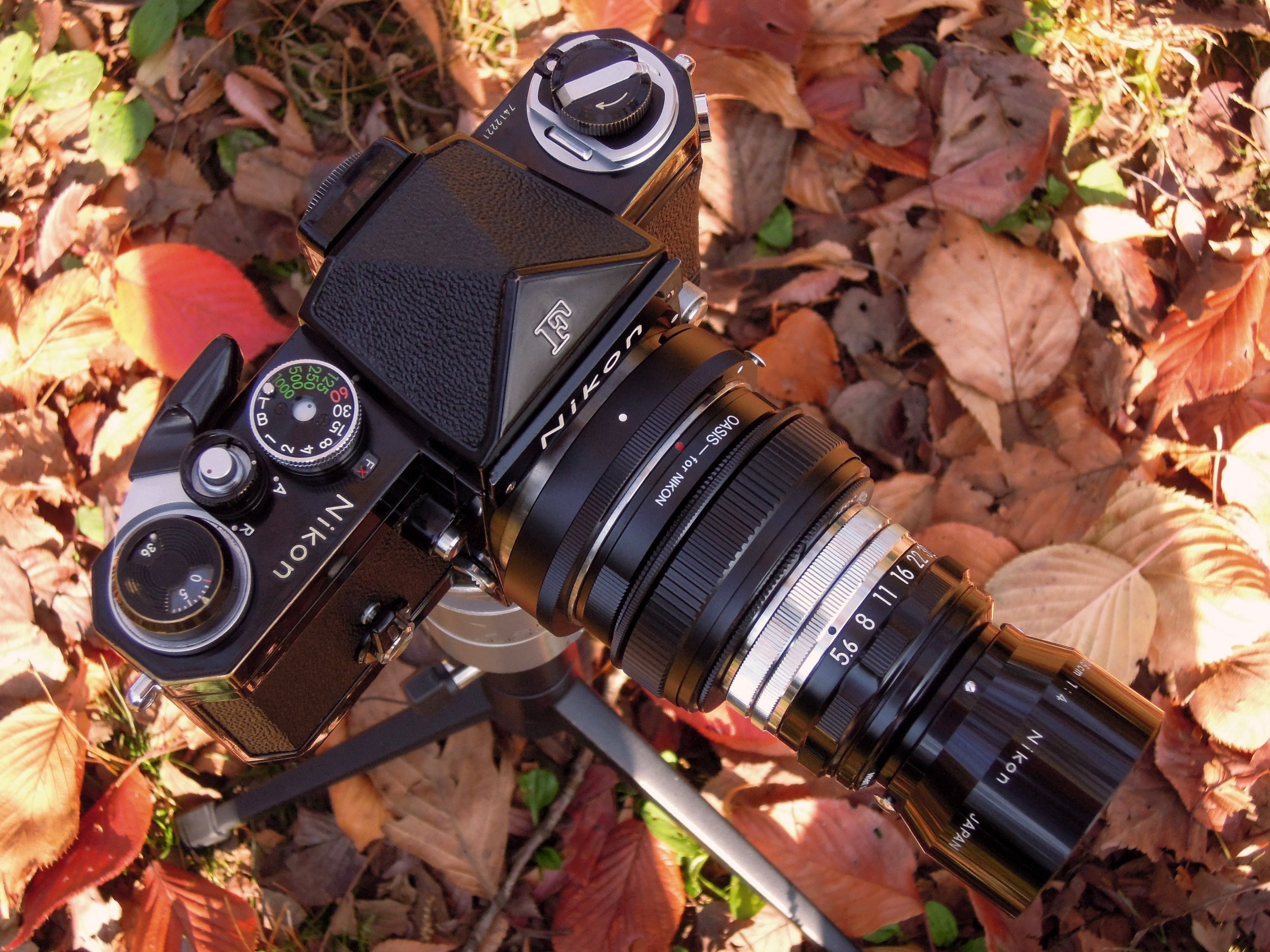 EL Nikkor 105mm F5.6 Autumnal Colors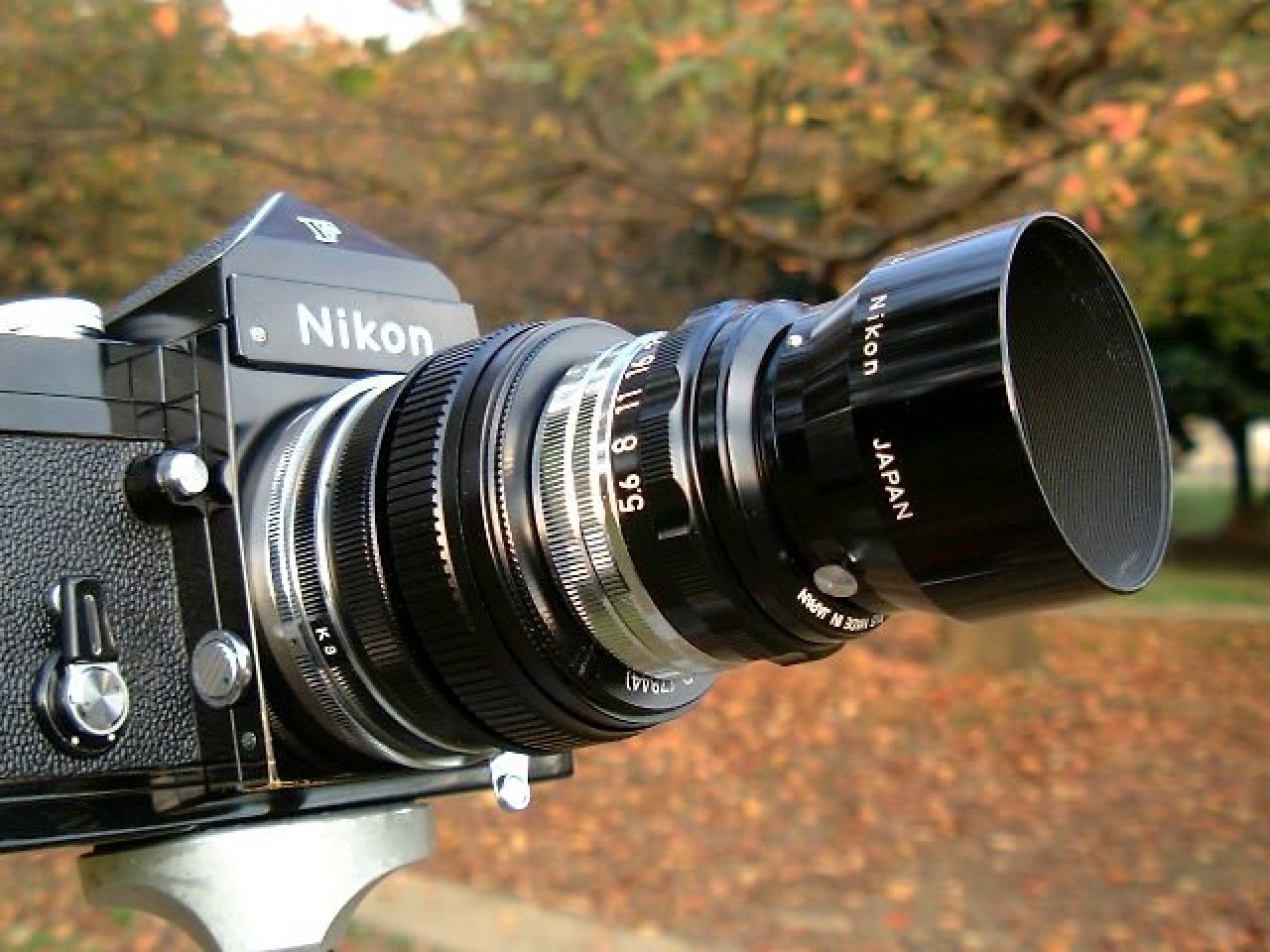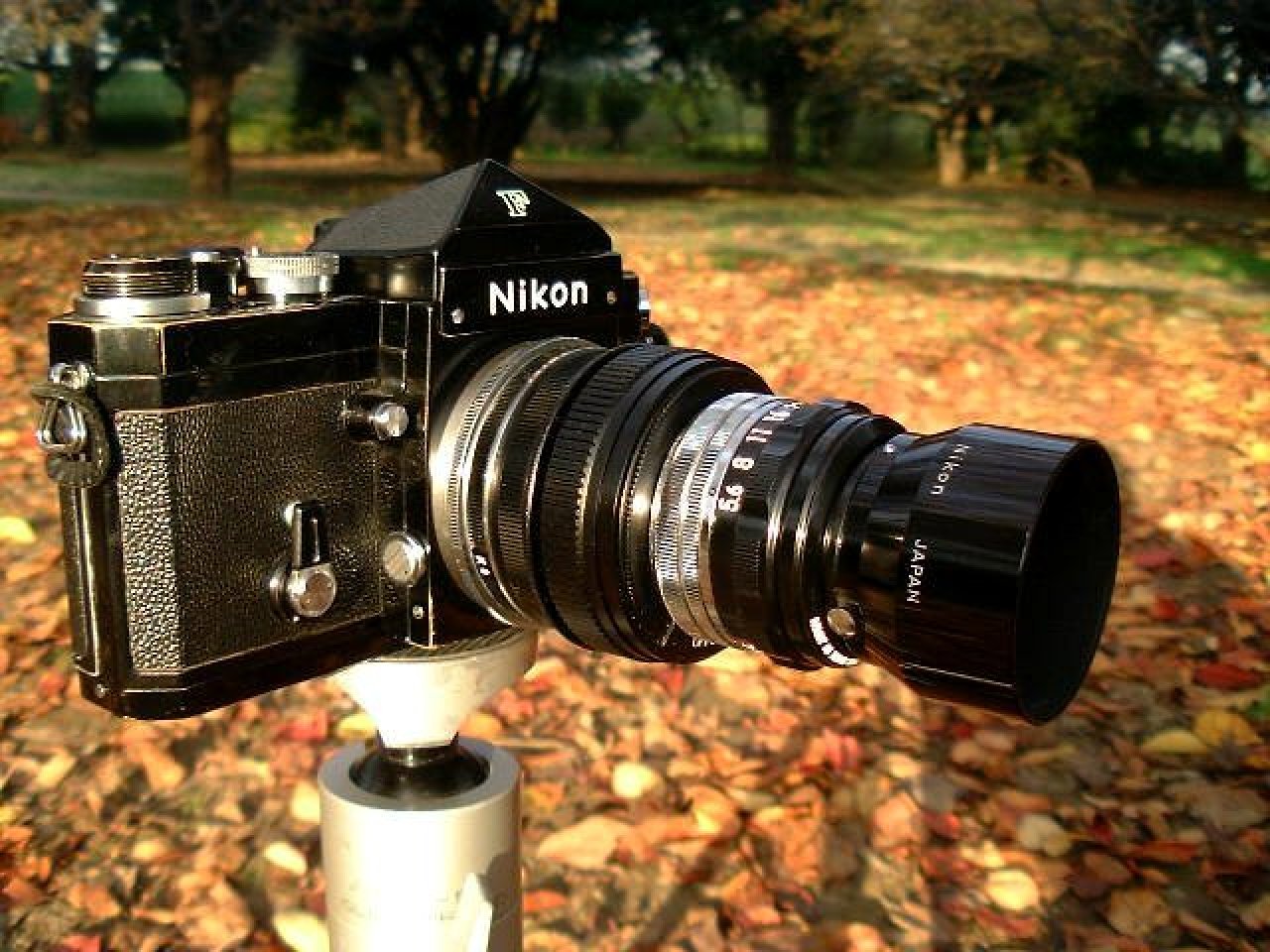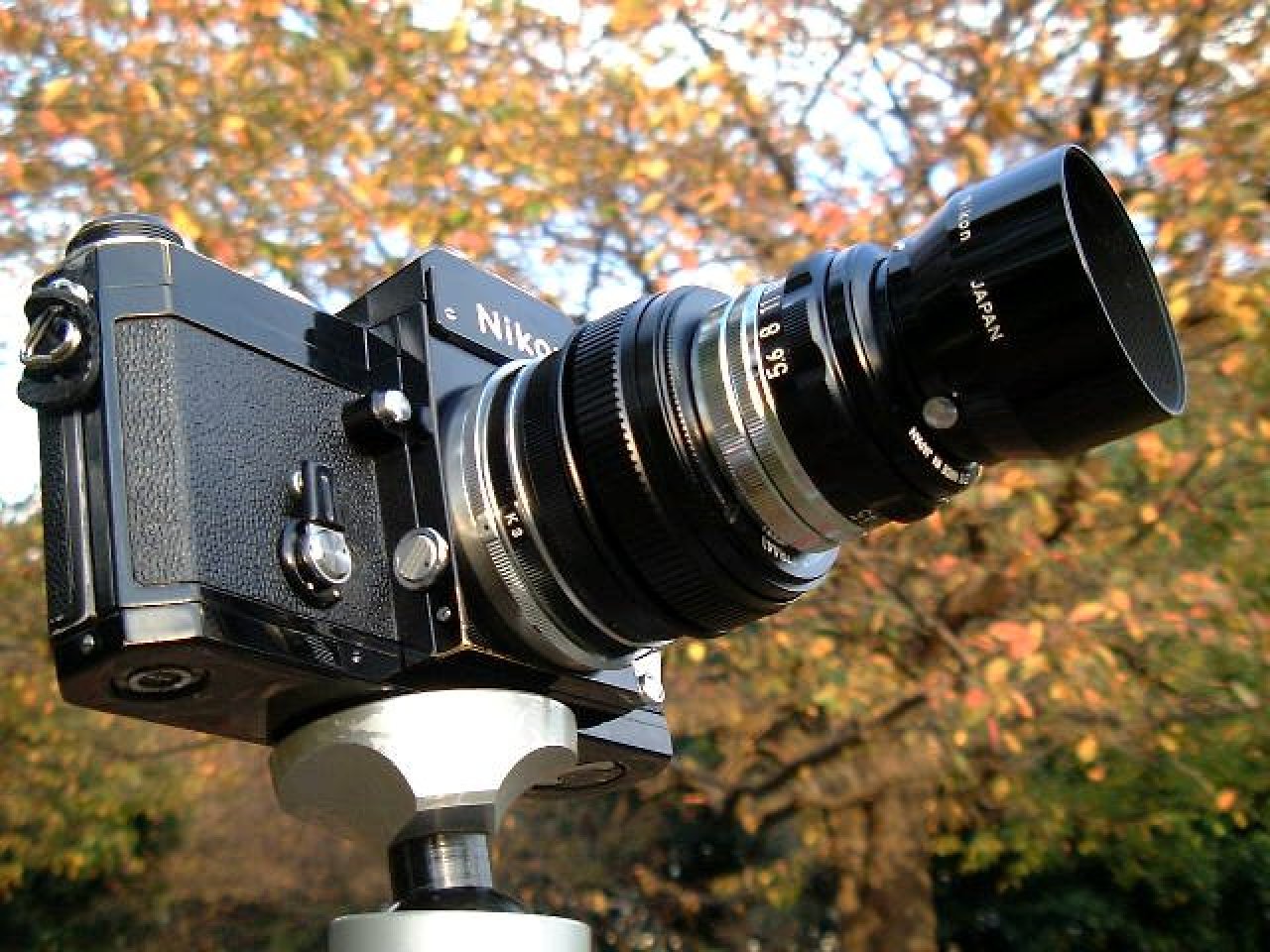 EL Nikkor 105mm F5.6 Autumn in Full Swing
Specifications
EL Nikkor 105mm F5.6
Focal length : 105 mm
Max. aperture : f/5.6
Min. aperture : f/45
Lens construction : 6 elements, 4 groups
Standard magnification : 5X
Range of magnification ratio : 2X - 10X
Picture angle : 56°
Correction wavelength range : 380 nm - 700 nm
Vignetting : 0% at f/8
Distortion : +0.009%
Subject size : 65 x 90 mm (111.0 mm⌀)
Overall working distance : 756 mm
Filter size : d=34.5 mm p=0.5 mm
Mount : Leica L39 screw mount
Weight : 220 g
Price : 19,500 Japanese YEN (1966)
Price : 19,500 Japanese YEN (1969)
Price : 23,500 Japanese YEN (1974)
Price : 26,500 Japanese YEN (1977)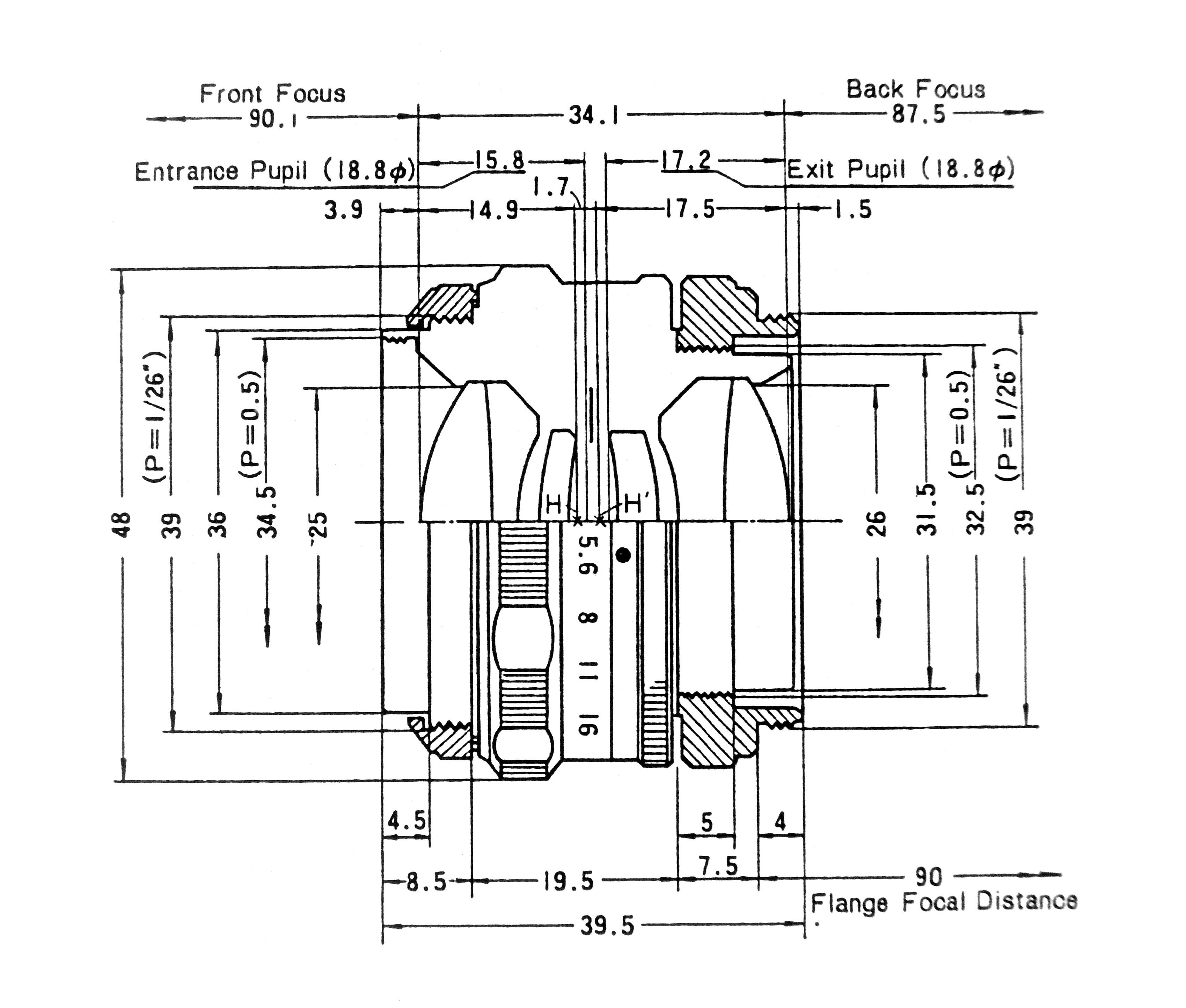 EL Nikkor 105mm F5.6 Lens Construction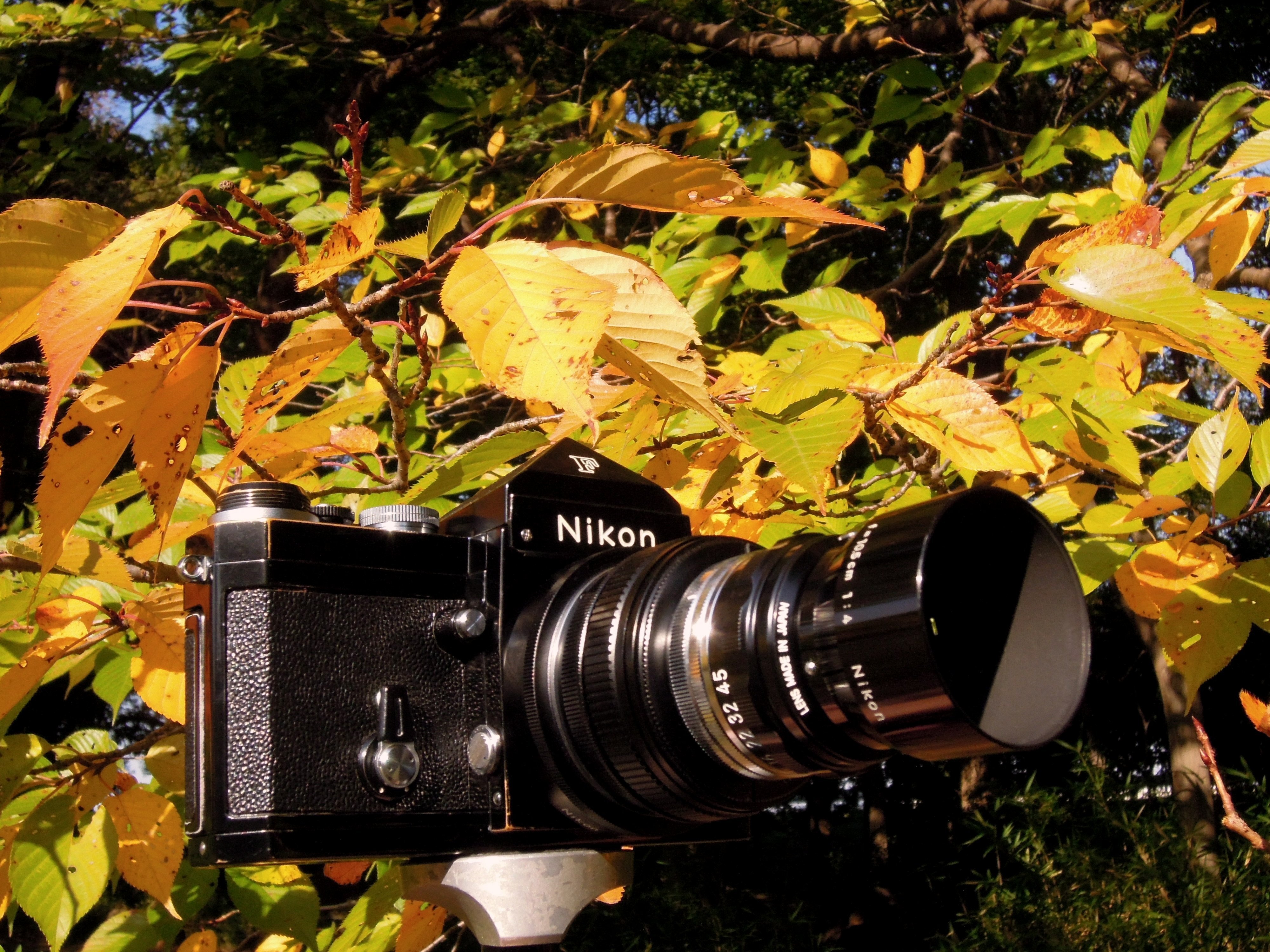 EL Nikkor 105mm F5.6 Gold Autumn Leaves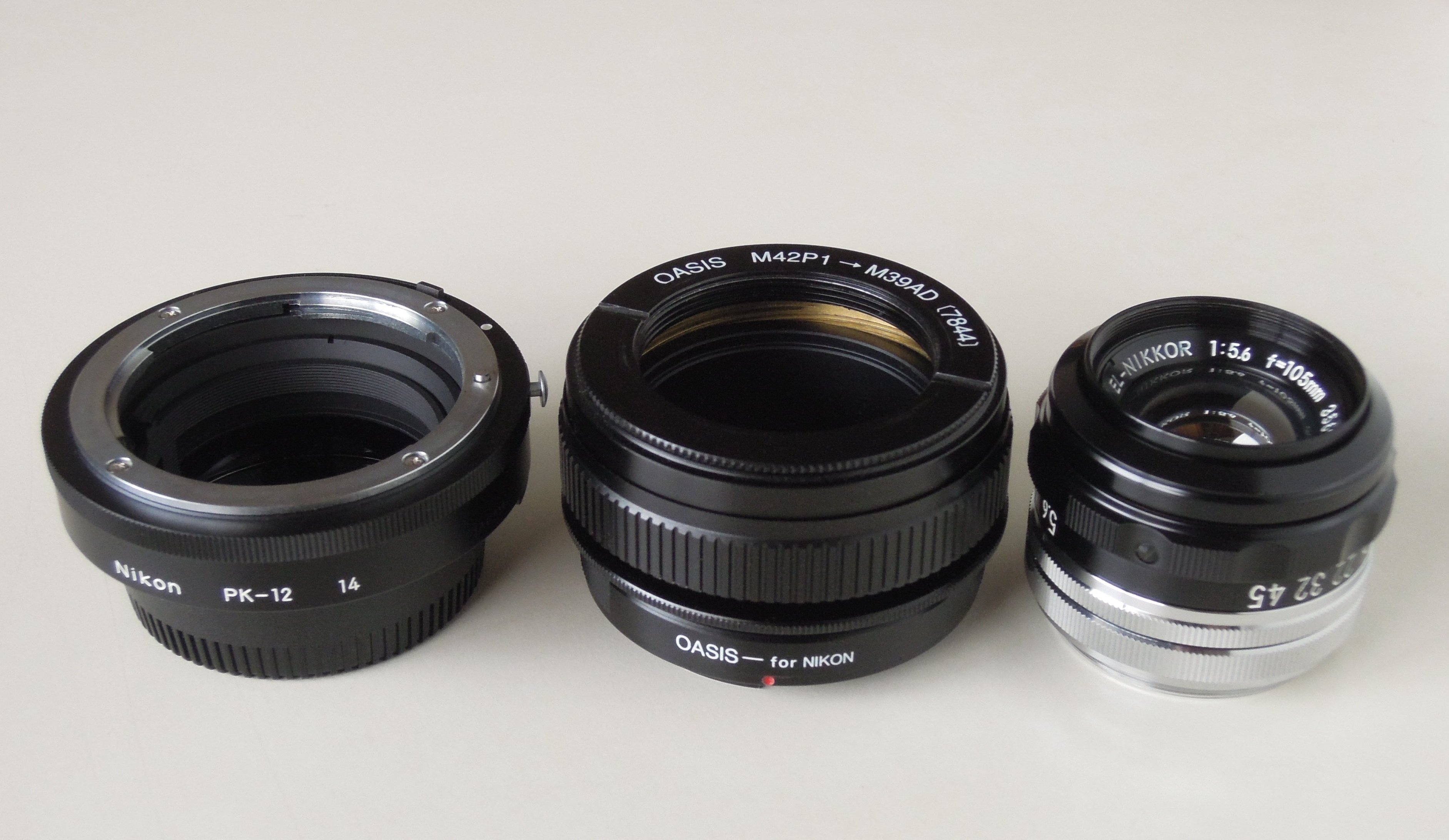 Nikon PK-12, Focusing Helicoid and EL Nikkor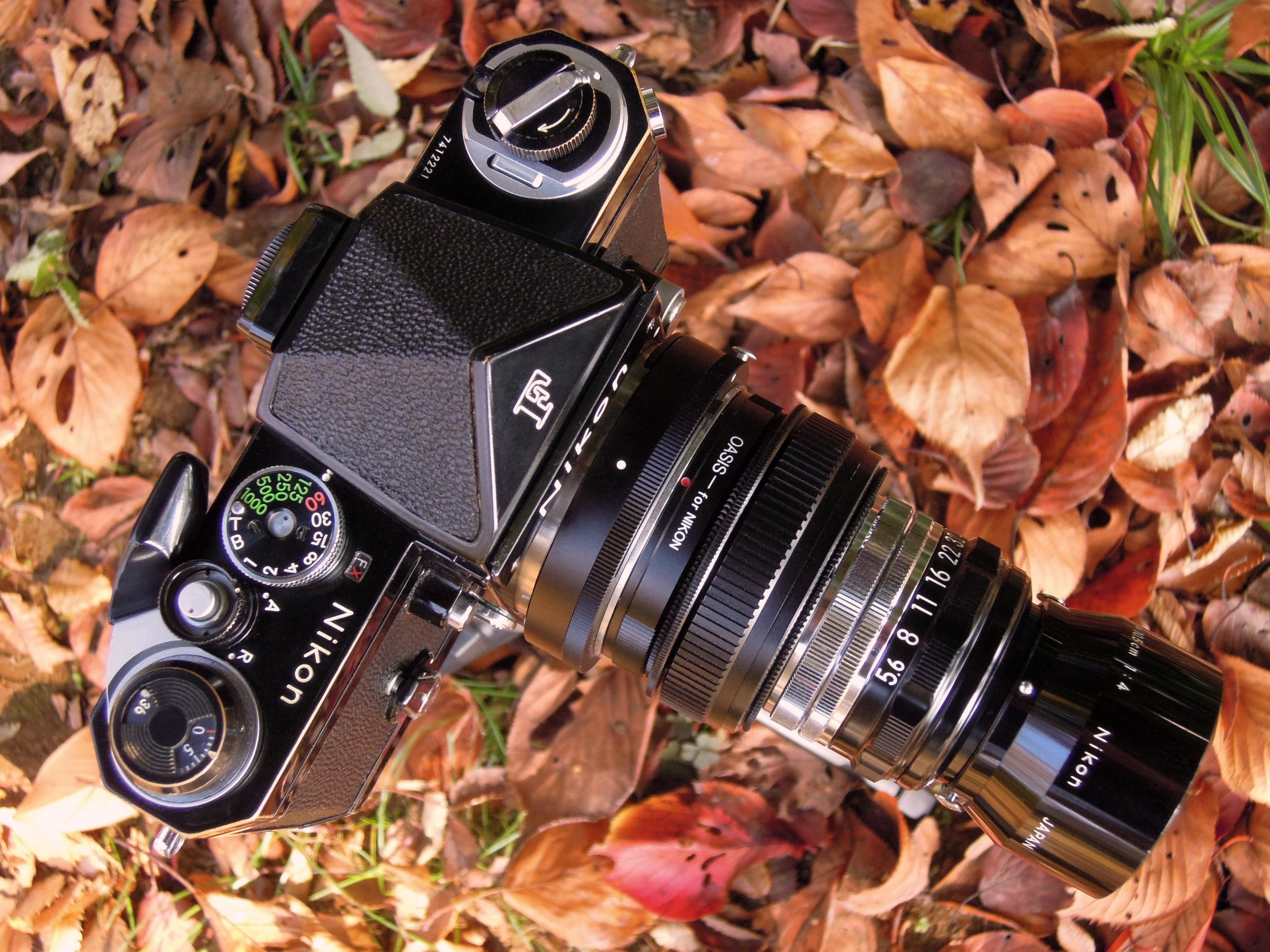 EL Nikkor 105mm F5.6 Weekend Picnic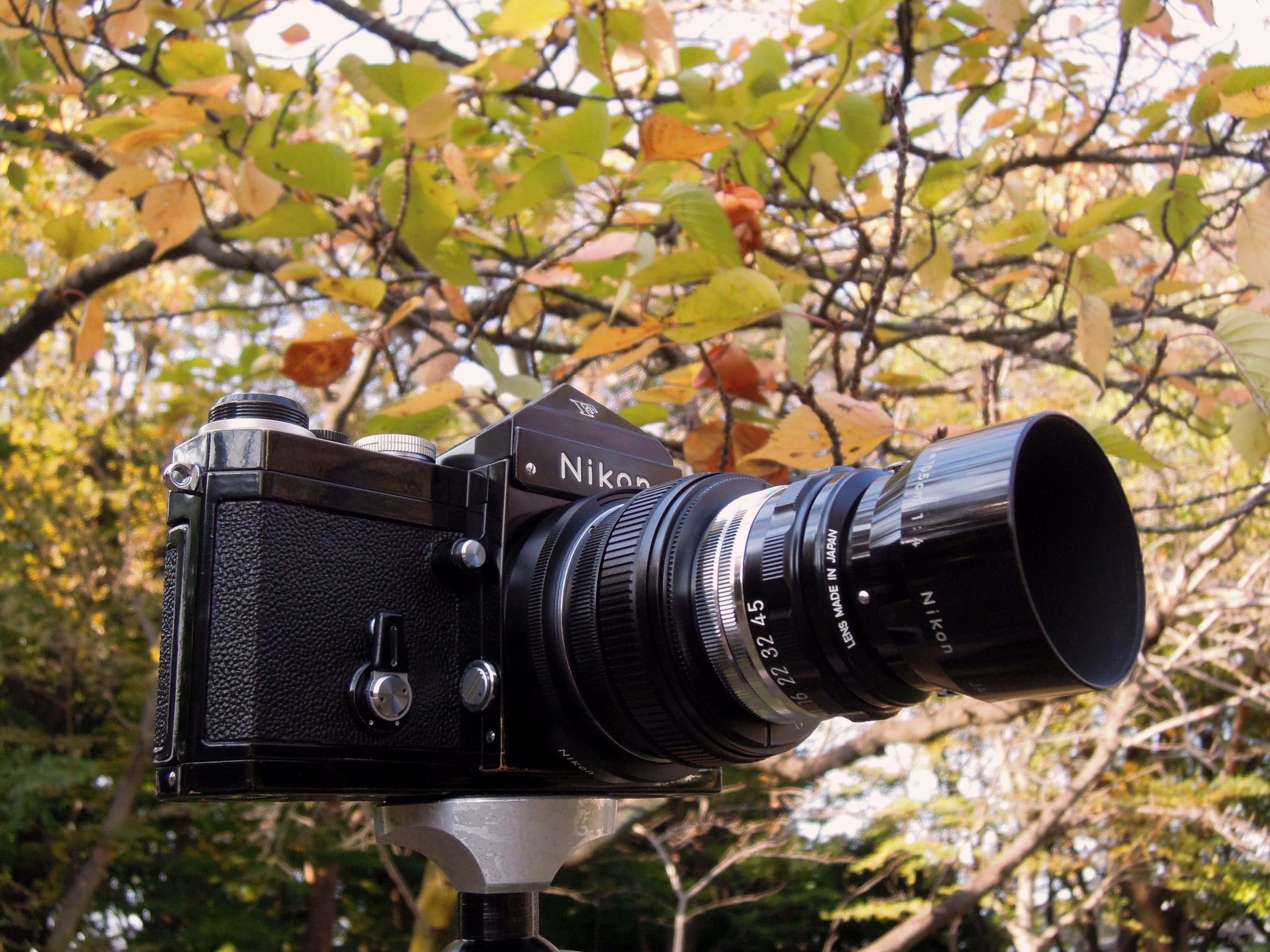 Kawaii Small Cute Mountain Food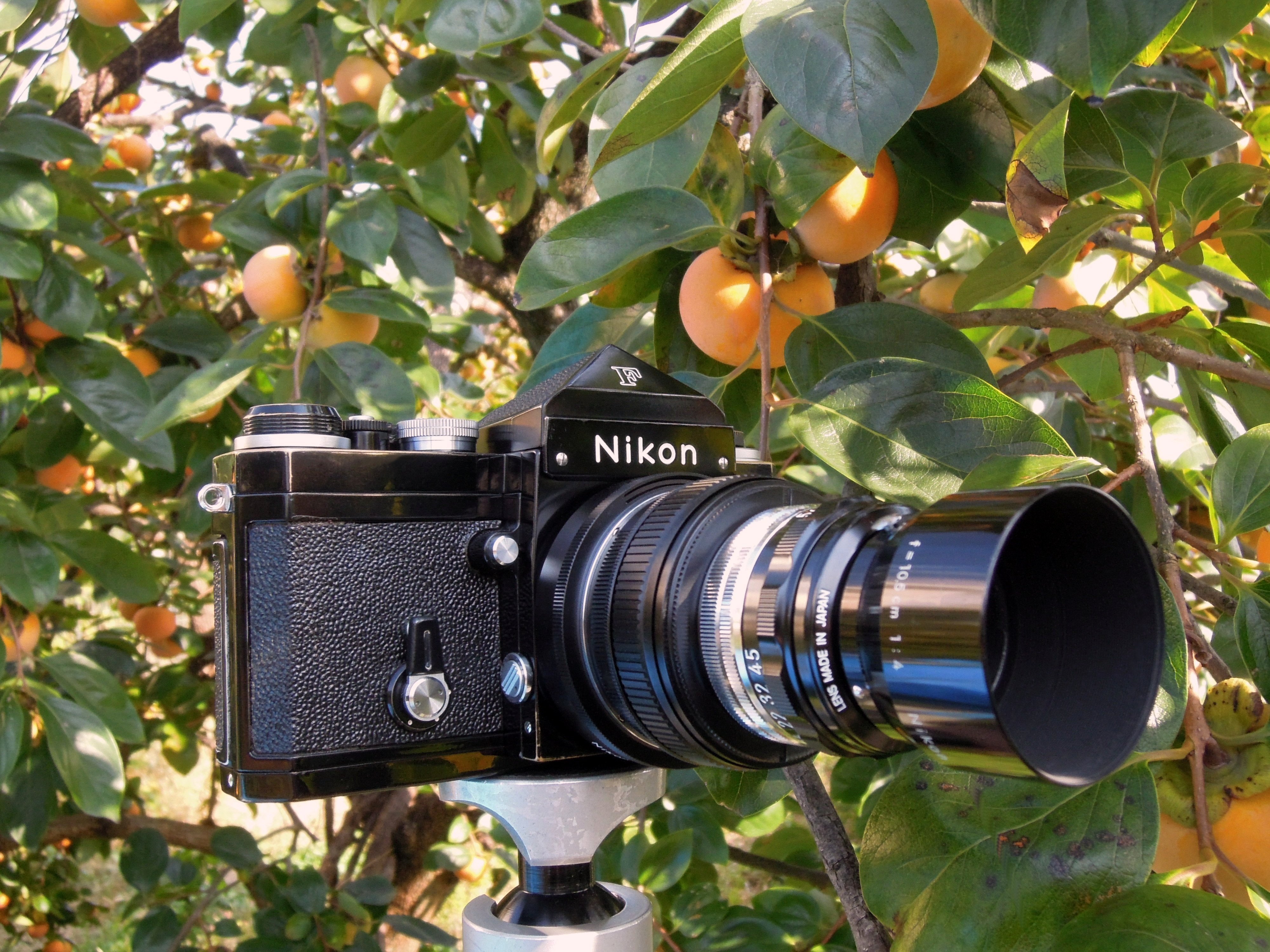 Live the Life You Love
Back to RED BOOK NIKKOR
---
Copyright (c) 2001, 2019 Michio Akiyama, Tokyo Japan, All Rights Reserved.